Ramen never goes out of style in Vancouver. Within the city's most famous neighbourhood for Japanese ramen, the West End, Yuzu Shokutei has recently opened shop. With the same interior as last year's short-lived Touhenboku Ramen (a chain from Toronto, ON), does Yuzu Shokutei differentiate itself enough from nearby Japanese spots or is it a shadow of its former inhabitant? Read on to find out.
Disclosure: This was a complimentary tasting provided in exchange for an honest review and no monetary compensation.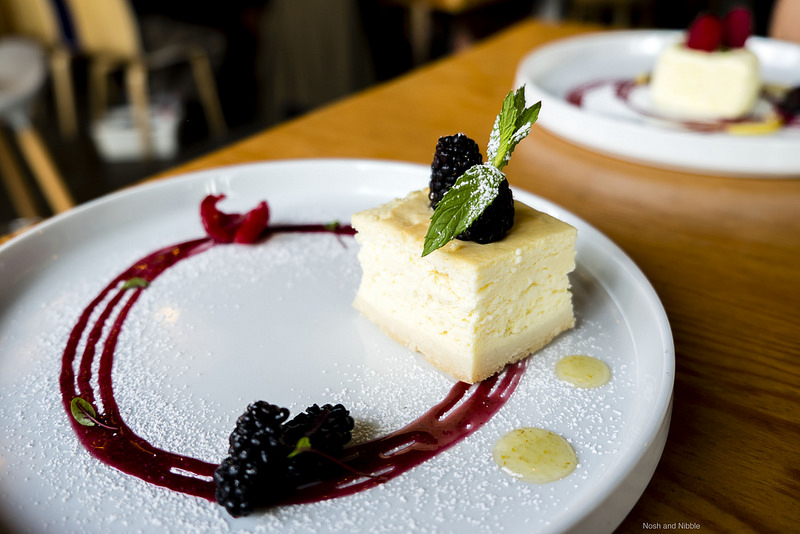 Food and Drink:
Team Tastic came here for a Friday night dinner and I had a great taste of the following:
Sweet Yuzu ($4.75)
Umi Salad (+ yuzu tobiko) ($6 + $1)
Yaki Gyu ($6 for 2 pieces)
Bacon Tempura ($7)
Onigiri & Veggies ($13)
Chicken Truffle Sea Salt Ramen (+ nori) ($14 + $1)
Yuzu Parfait ($6)
Japanese Cheesecake ($6)
For drinks, we started with the sweet yuzu, a blend of organic Japanese iced green tea, freshly squeezed lemon juice, yuzu, bar syrup. A-hah! Our first taste of yuzu (a citrus fruit and plant in the family Rutaceae). With its natural shaken foam, this drink looked the part thanks to its mason jar hipster-ness. It also tasted pretty good with a hint of roasted tea flavour and citrus. It's a sweet drink and this is reflected in its name.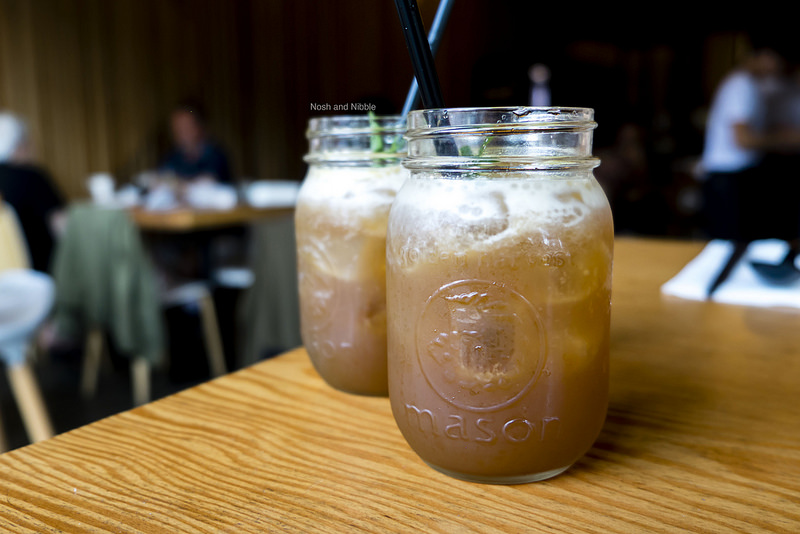 The first solid food was the umi salad with added yuzu tobiko. Yuzu makes a return here, giving the tobiko a yellow tint and slight citrus flavour. The salad was unique in that it mixed 5 types of seaweed whereas typical salads would use a single type. This was a satisfying salad with a neat crunch from the apple matchsticks.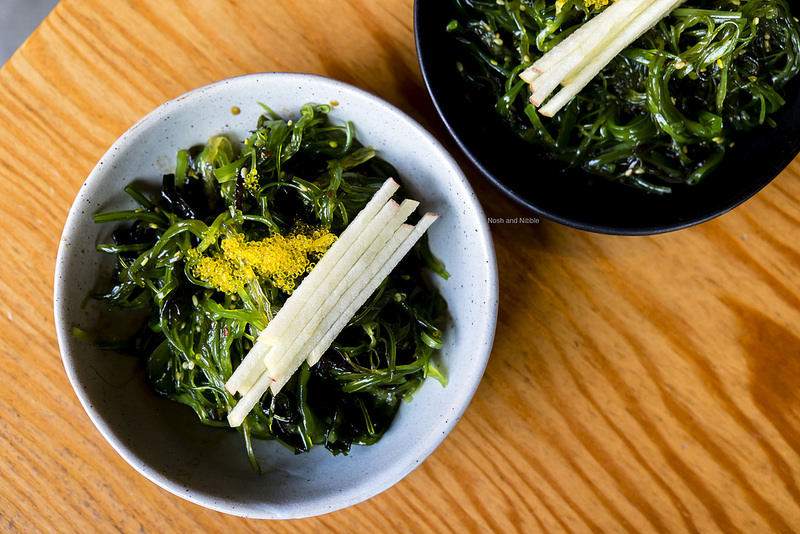 The yaki gyu is noted as a limited availability on the menu, but after my taste of it, I'm of the firm belief that every guest should order it while they can. The seared grass-fed tenderloin was juicy and cooked perfectly. Look below and see if you can feel the plumpness of the cow that bore this meat.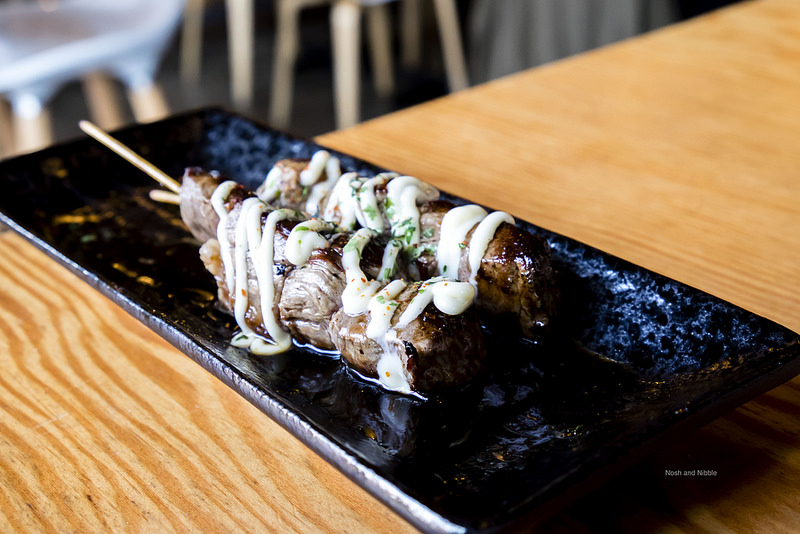 The bacon tempura was a double-smoked bacon, hand-breaded with signature tempura breading and served with both mayo and a tonkatsu sauce. The breading here had a ton of texture and the bacon indeed had a smokey taste to it. I wasn't a big fan of essentially chomping into a stick of deep fried bacon lathered in sweet mayo though. I'd recommend pairing this with a bold drink if you're interested.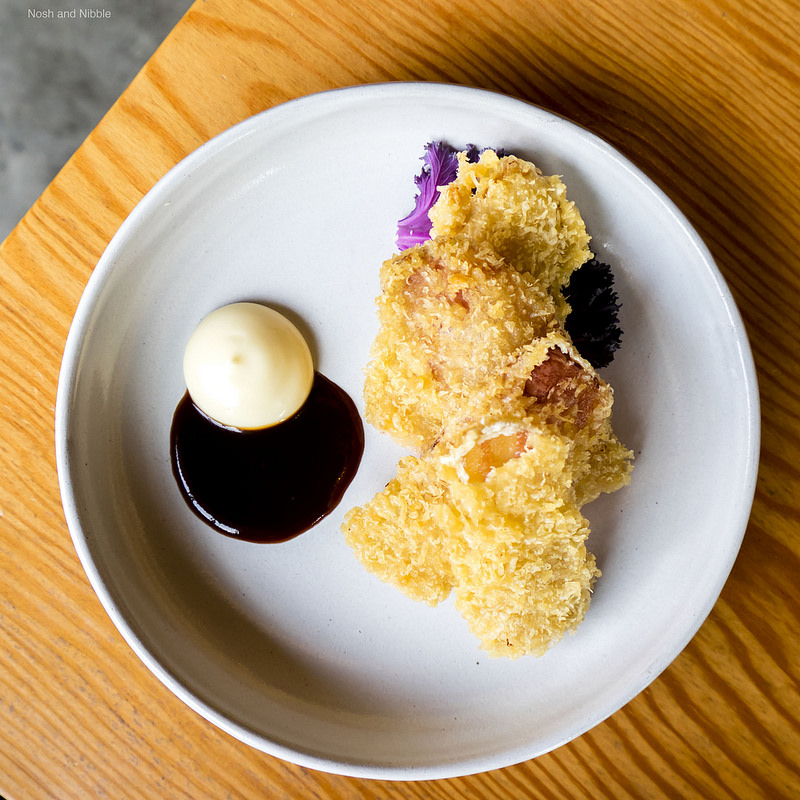 One of the newest additions to the menu is the onigiri & veggies. This was a bowl of fried onigiri rice balls, roast veggies, and served with avocado green sauce and tonkatsu sauce. I'd never had fried onigiri before so this was a creative spin on the classic convenience store food. The roast veggies swirled tastefully into the avocado green sauce and made for fun mashing in with the rice.
This was a real treat and something you wouldn't find at another Japanese restaurant's menu.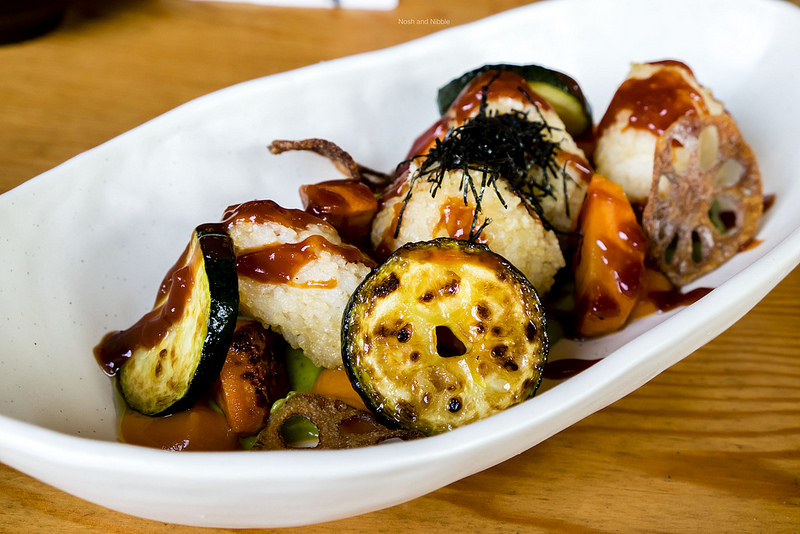 Onto some ramen, the chicken truffle sea salt ramen came with signature tori broth, truffle oil, shio seasoning, aji-tamago (egg), pork and chicken chasus, menma (bamboo shoots), negi (green onions), enoki mushrooms, and wilted gem tomatoes. The noodles were of a medium thickness (not Jinya thick, not Danbo thin) with normal chewiness and the broth was very easy to drink since it was a chicken broth. It's interesting this contained both pork and chicken chashus but I would personally prefer sticking to the meat of the broth so as to boost flavour concentration.
This was a loaded bowl but once I smelled the aroma of truffle I was instantly hooked. The broth sadly had less truffle flavour but the truffle scent brought me in close. The restaurant informed me that the signature broth with truffle is prepared separately from the other broths and is not simply poured into one of the other ramen bowls on the menu.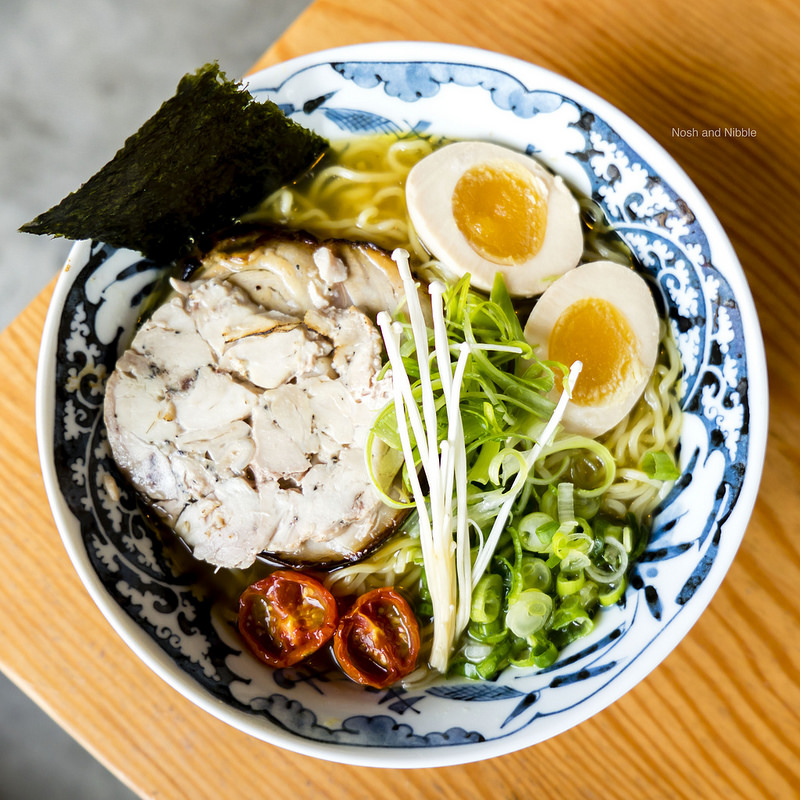 Moving onto dessert, the yuzu parfait was a square of frozen yuzu cream, lemon zest, raspberry sauce, and candied brûlée lemon slices. Yuzu makes another appearance on the menu! This was essentially a slowly melting square of ice cream boosted by some fruity accents. Snap your photos fast before digging in.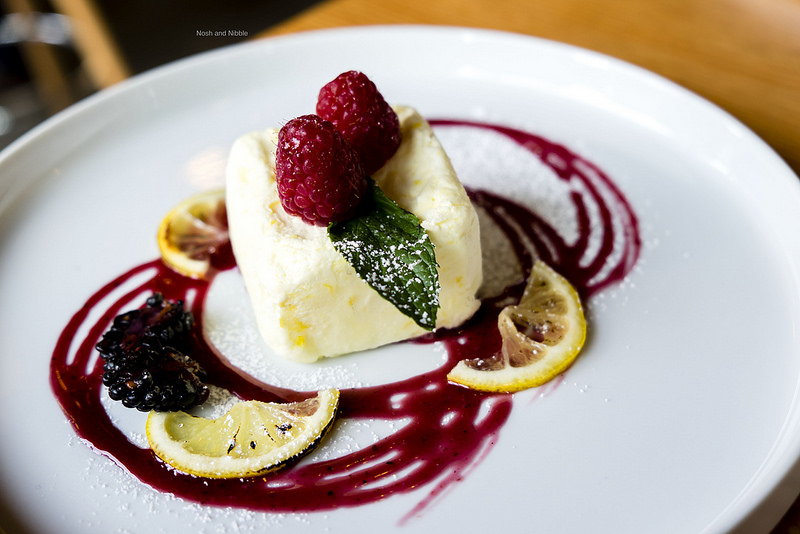 My favourite dessert of the night and the one you should probably order was the Japanese cheesecake. The top was a light and creamy (we're talking Uncle Tetsu good) cheesecake. The real kicker was the shortbread crust which gave the dessert something to stand on and a satisfying base to bite into. At $6, all the desserts here are pretty value but I was impressed with the presentation and taste of this fluffy cheesecake.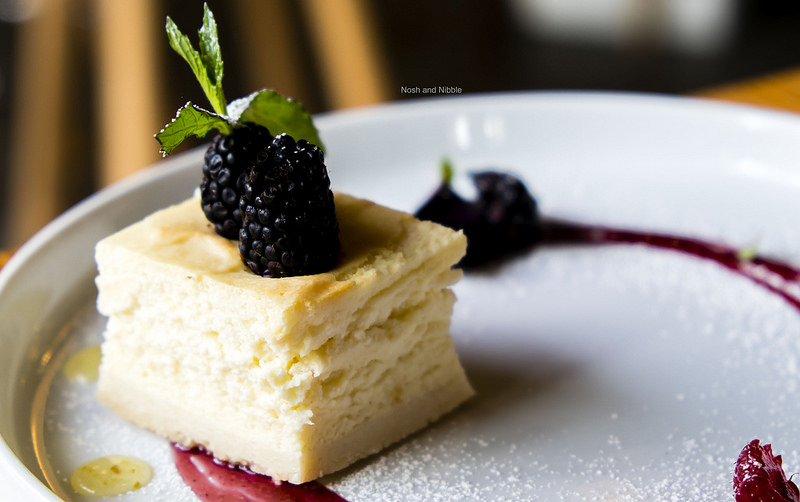 Features:
Yuzu Shokutei takes up residence in the old Touhenboku Ramen location on Denman Street. Inside, there are a couple of high tables but it's most smaller tables made for groups of 2 and 4. There's capacity for about 30 guests in the slight cramped space but the wooden finishes look pretty sleek and modern. You'll also find a small box perched below each seat to house your bags and purses.
Random restroom fact: the door to the restroom hallway involves a sliding door which is pretty cool.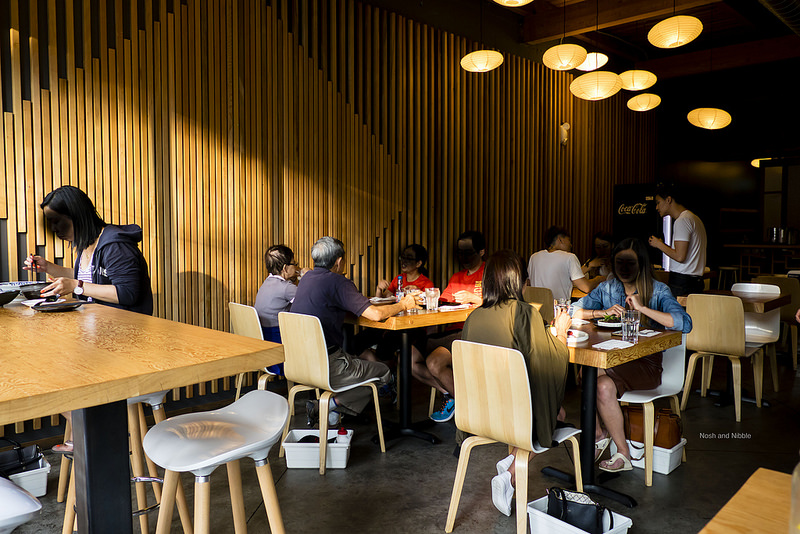 Service:
Service was no doubt great on this visit. Our servers brought everything over with a smile and introduced each dish's core ingredients. It took only a few minutes for the first appetizers to start rolling out and the mains promptly followed. It was pretty busy on a Friday night so I'd recommend arriving by 6pm to make sure your party of 6 or fewer can snag a table.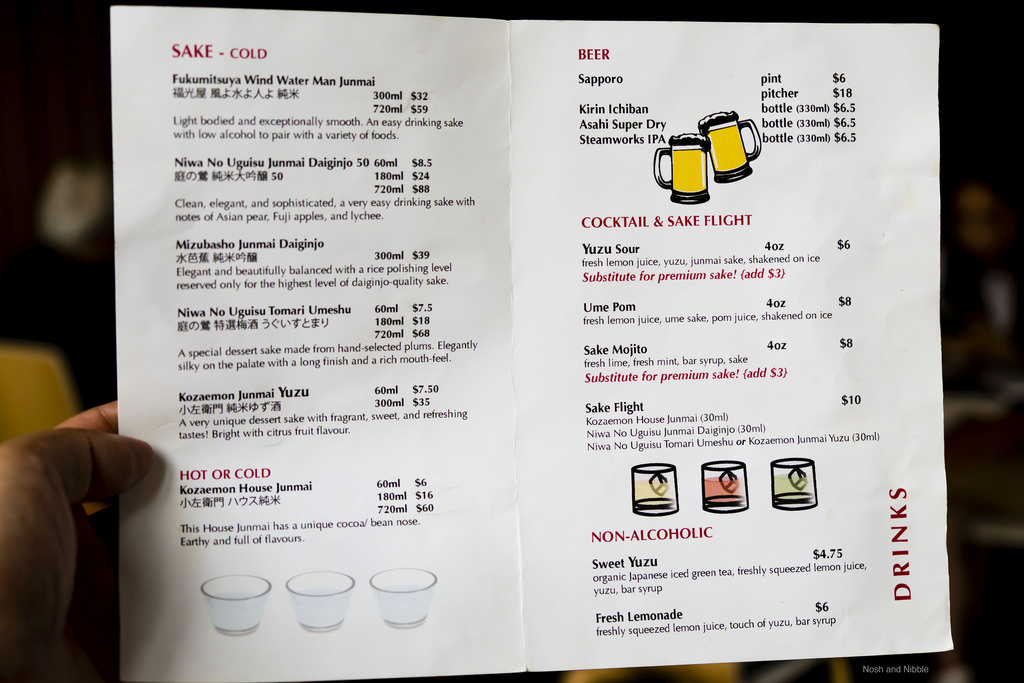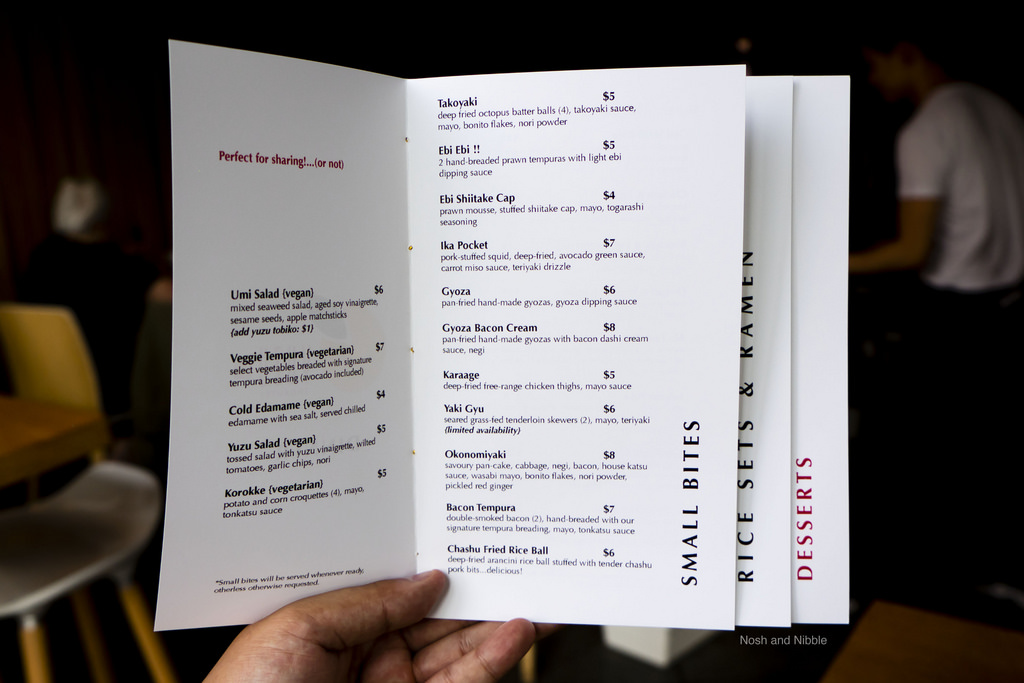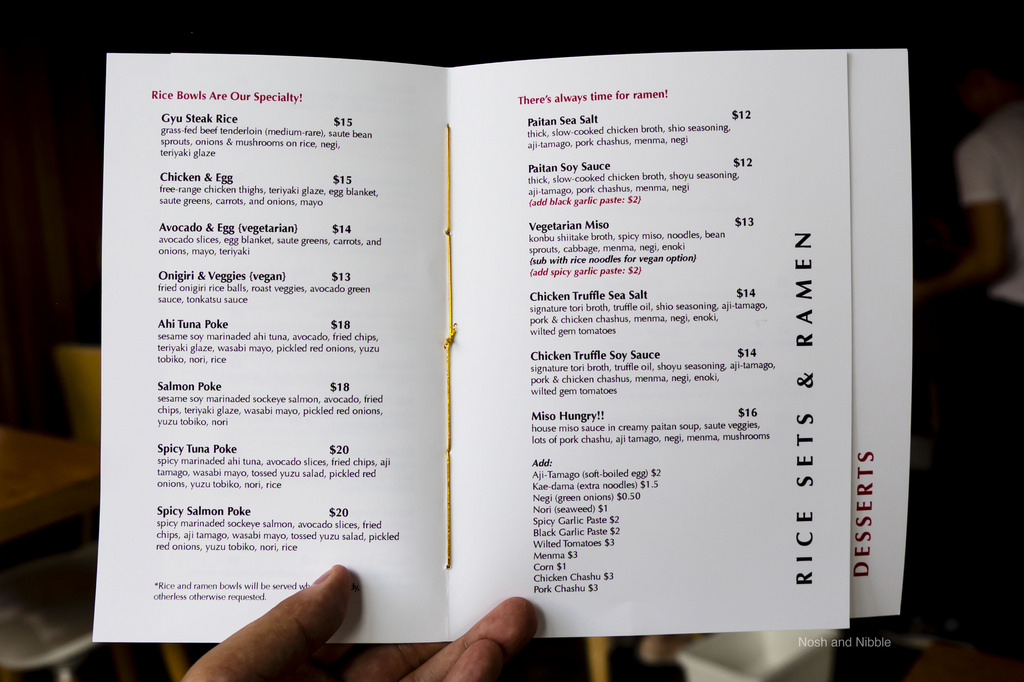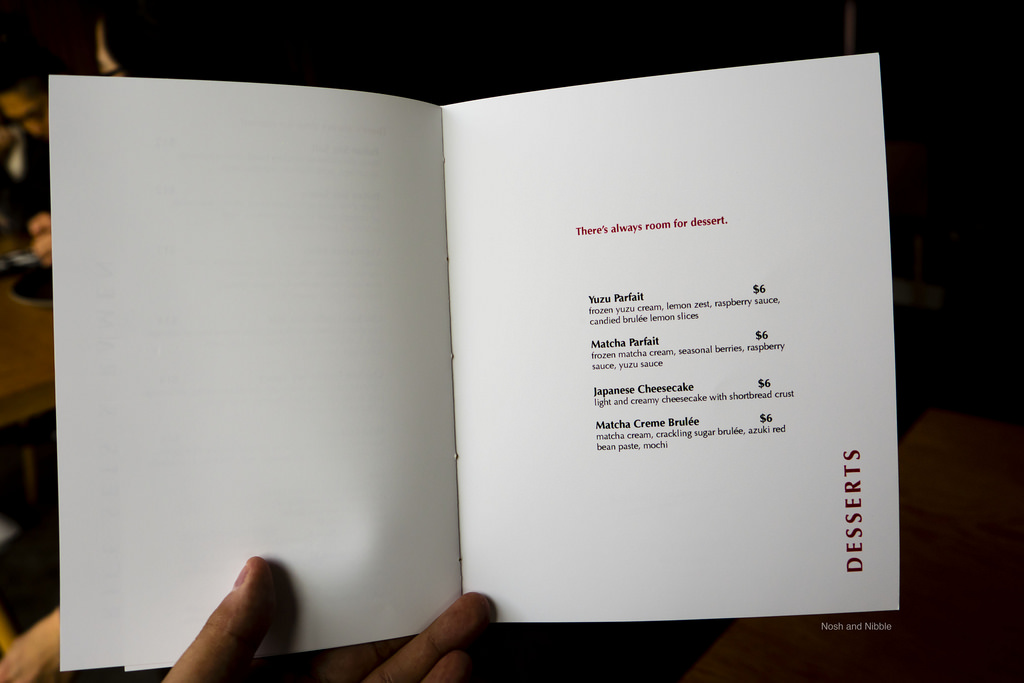 Final Thoughts:
One-liner: Interesting and new spins on Japanese cuisine and great value in the dessert menu
Highlight: Yaki Gyu
Estimated price per person: $18-30
Would I go back? Yes.