Among the various neighbourhoods in Vancouver, there isn't one with quite the mix in business that Strathcona has. With its activity in wall murals, diversity in the populace, and a number of developments both industrial and retail, this area of Vancouver has big plans for the next 4 years. I was invited to a tour of the neighbourhood by the Strathcona Business Improvement Association to experience the future and the now.
Disclosure: This was a guided media tour and all food and drink was complimentary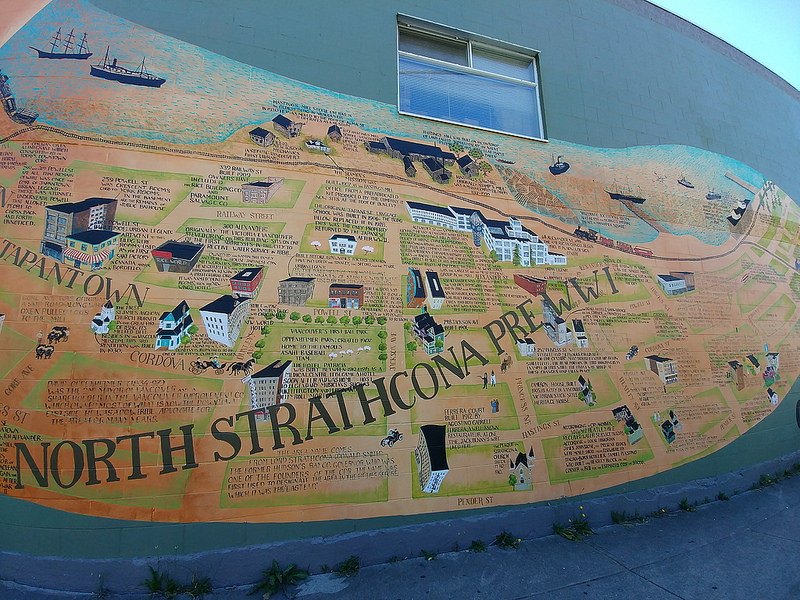 History of Strathcona Wall Mural
Strathcona Beer Company:
We began our tour at one of Vancouver's newer breweries, Strathcona Beer Company. Opening in 2016, this is one of the neighbourhood's first forays of industrial (brewing) and retail (eatery and merch areas) in one address.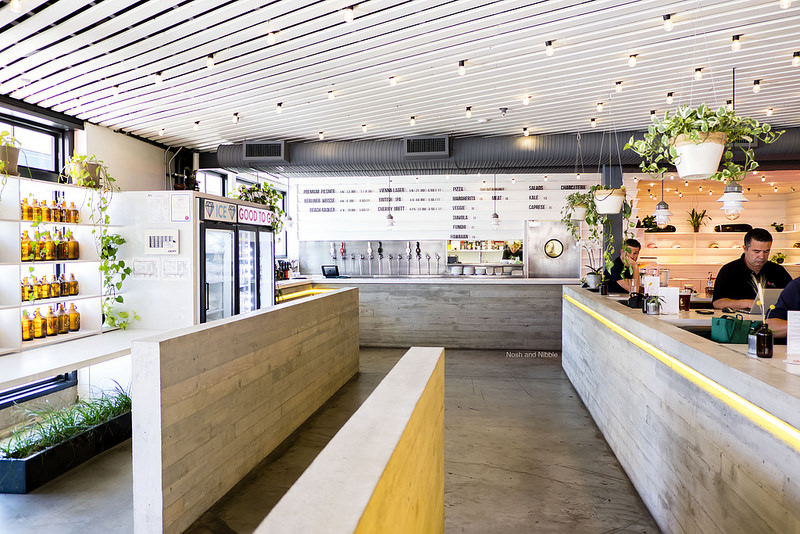 Strathcona Beer Company
I started off with a Strathcona Beach Radler ($5 during Happy Hour, Mon-Thurs 3-6pm). With lemon peel, mandarin juice, this indeed had a tart finish but with the joys of carbonation one normally seeks in a radler. Beaches be ready.

Strathcona Beer Company Beach Radler
Next up were the Meat and Veggie pizzas. On a summer day, I like nothing more than to kick back with a radler and a 'za. Both pizzas here had a very crisp crust that was rigid enough not to spray into a thousand pieces upon biting and the cheese had a fantastic pull.
It's hard to go wrong with pepperoni on the meat pizza, giving it a classic feel and spice. The pizzas would be recommended for sharing between 2-3 people as it arrives pre-sliced into 6 portions.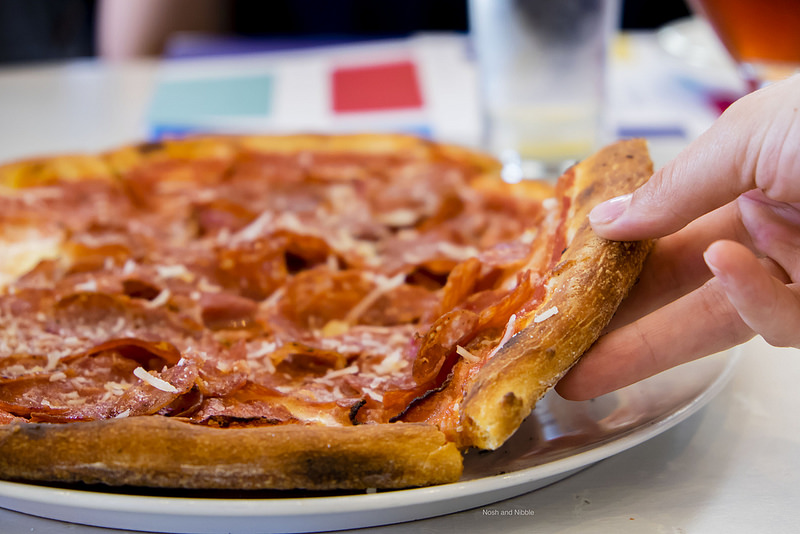 Strathcona Beer Company Meat Pizza
The Veggie Pizza was a colourful mix of mushrooms, tomatoes, olives, onions, artichokes, and arugula. This was a solid mix as far as veggies go though diners might like a little more sauce as our pie had a thin smattering below the veggies.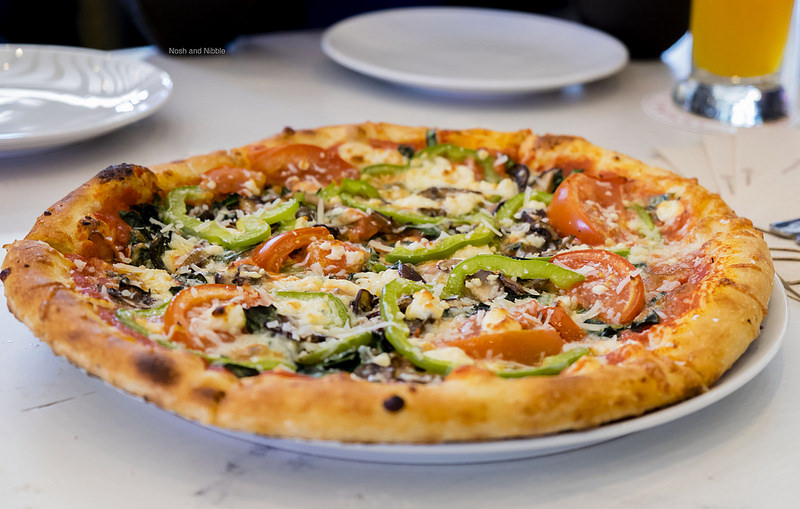 Strathcona Beer Company Veggie Pizza
Made in Strathcona: Most Walkable Street 2021:
To get a taste of the vision for Strathcona, we then began our walking tour. Apart from the new Strathcona Branch of the Vancouver Public Library, what caught my eye most were the numerous pieces of art found all over the neighbourhood. You'd already seen the history of Strathcona mural at the beginning of this blog post, but there were so many more to enjoy.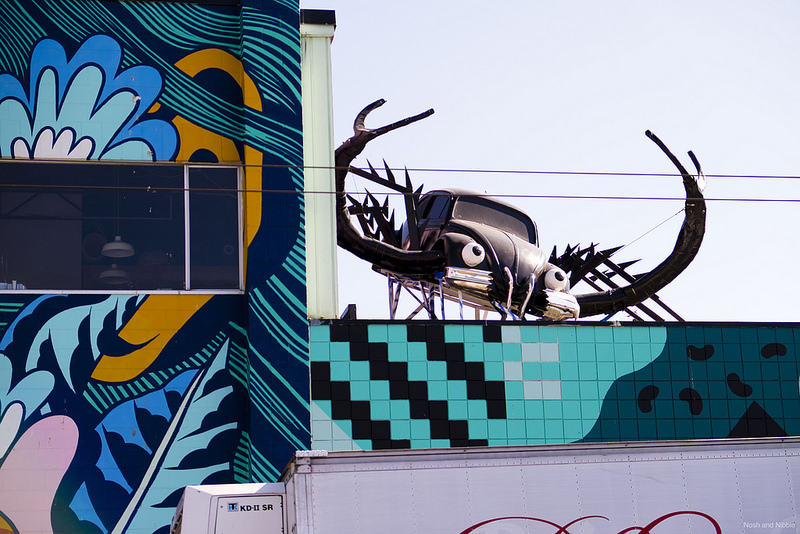 The Beetle - Ron Simmer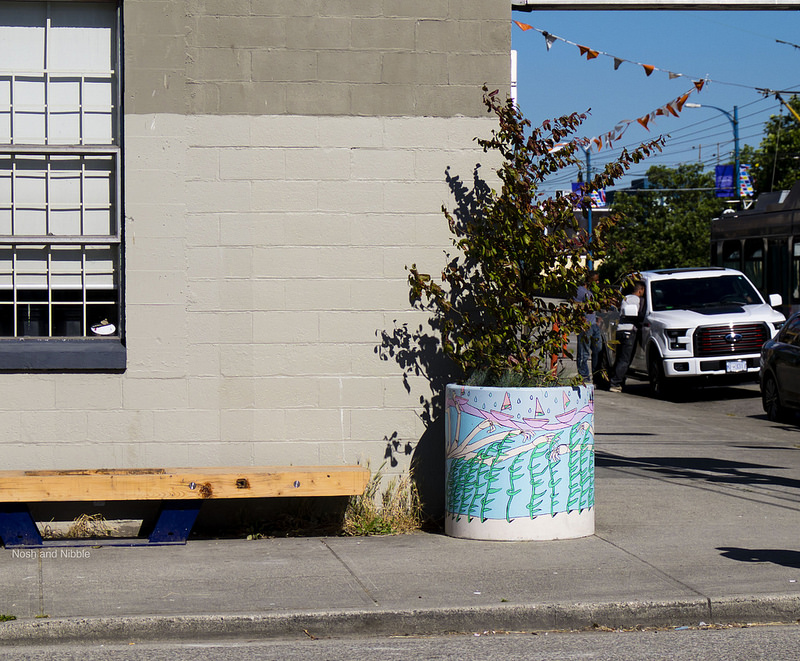 Tree Planter Mural - Rachel Stableford

Transformers-inspired Mural from Strathcona Street Party
The Heatley Block also has a bit of history being one of the oldest buildings in Vancouver. Once pegged as the future site of the Strathcona Public Library, the public had their say listened to and this building was preserved, moving the library a few steps down East Hastings Street.

The Heatley Block
The August Market Pop-Up with Kiki's Delivery
The tour culminated in a stop at The August Market's Pop Up Shop with Kiki's Delivery, two potential businesses in this neighbourhood's future. With No Frills being the only grocery in the neighbourhood, the door is open for local grocers to offer residents something different on East Hastings.
The August Market offers standard produce, curated goods, and kombucha on tap as part of its mission to pass on good value groceries to its customers. Seriously! On offer were trays of blueberries, cherries, and raspberries from local berries. A pack of berries (Rai Farms, Okanagan) were only $4/tray which in my opinion is a much better alternative to the usual grocers and definitely cheaper than the frozen varieties found in large chain freezers.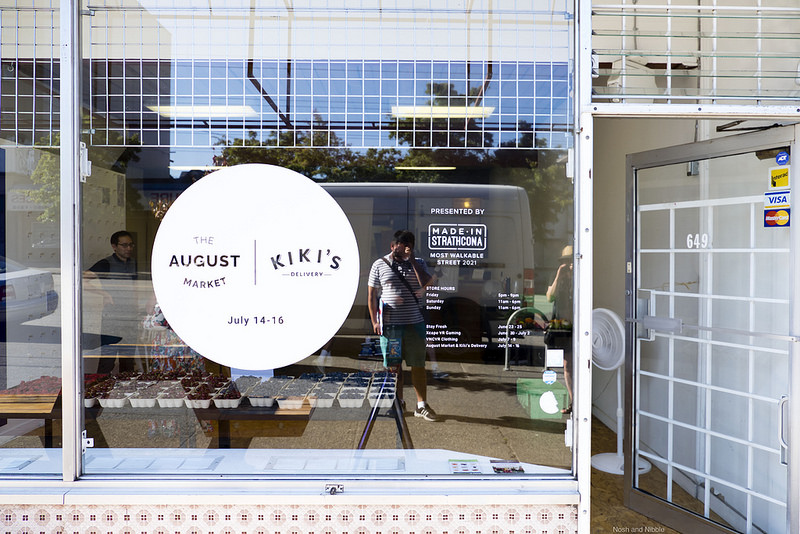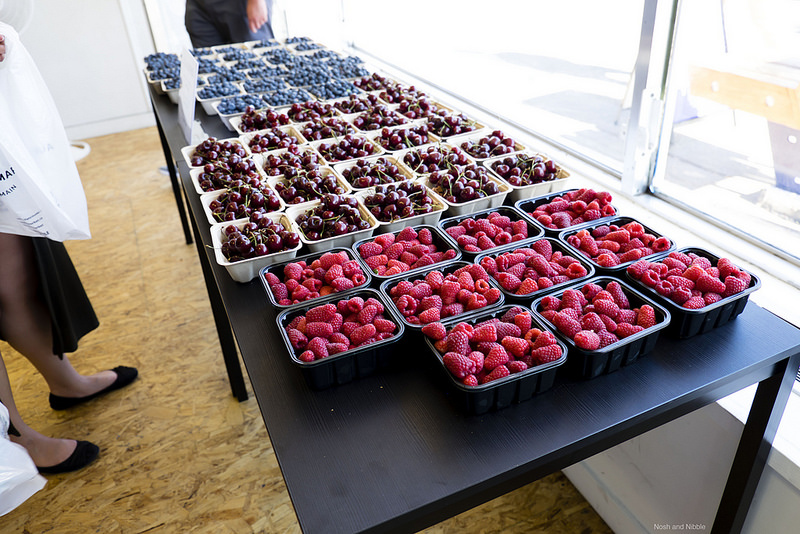 Kiki's Delivery buys direct from farmers and producers, delivering to customers with minimal markups. It sounds a lot like SPUD, but with more focus on individual purchases. Sadly no magical broomsticks here for those who feel the Studio Ghibli connection. With free shipping for an order of $30, it sounds like one could order the following which is a great start to a healthier week.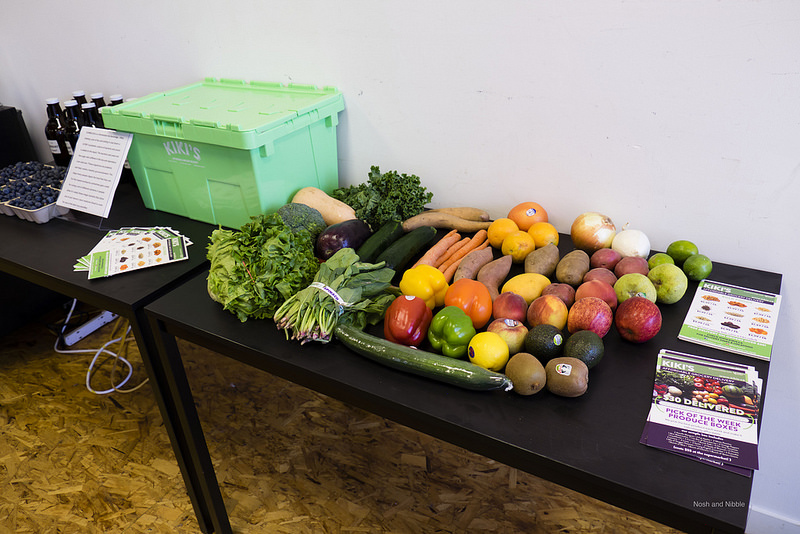 Typical Kiki's Delivery Haul
Pop-Up Hours
If you'd like to check out this neat pop-up, you've got one more day (Sunday, 11AM-6PM) to visit their temporary location at 649 East Hastings Street. Otherwise, you'll want to check out the following links for all news Strathcona.
August Market: http://www.augustmarket.ca/
Kiki's Delivery: https://www.kikis.ca
Made in Strathcona: http://strathconabia.com/made-in-strathcona/