A couple months ago I was treated to a media opening party for The Shop at Two Rivers Meats in North Vancouver, a new butcher/restaurant combo. Sourcing from local farms and prepping all under roof, The Shop is a Greater Vancouver-friendly supplier, and it's finally open! Is eating your steak steps away from its butchered kin the new way to eat?
Disclosure: I used a complimentary $25 gift card to cover part of this meal.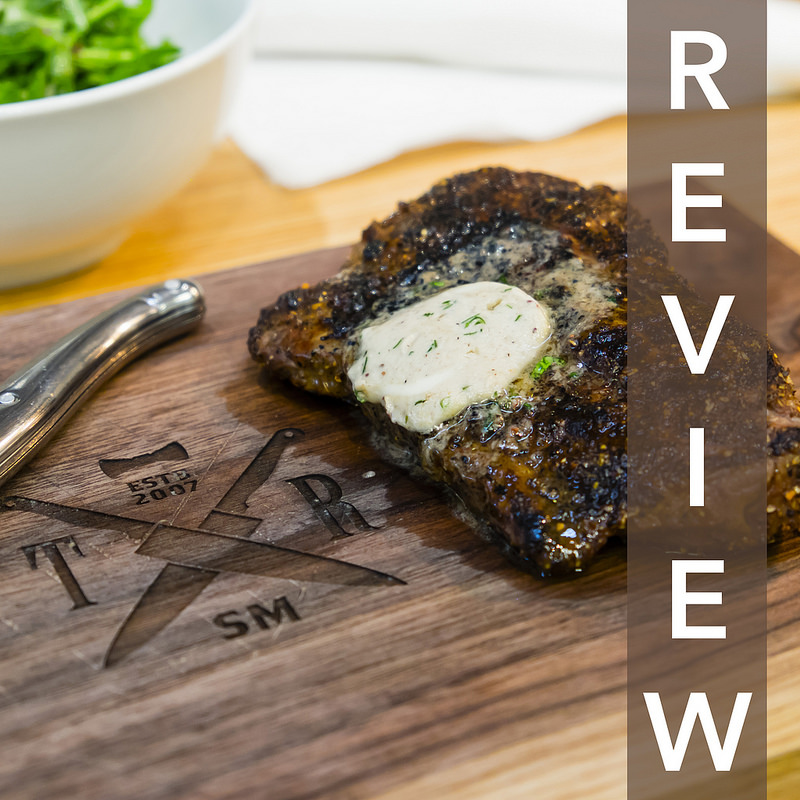 Food:
Team Tastic came here for a Saturday lunch and I had a great taste of the following:
Tallow Popcorn
Steak Feature ($18)
Side Greens ($5)
Dry Aged Cheese Burger with Tallow Fries ($13 + $5)
Just for being a customer, we were given a complimentary serving of tallow popcorn. Nothing showstopping, but an appreciated part of the dining experience.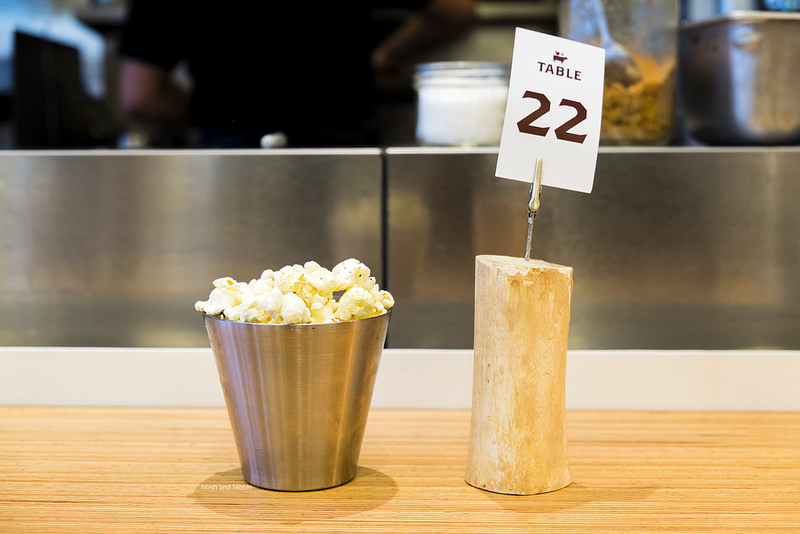 Tallow Popcorn
Today's steak was a bavette cooked, as requested, medium-rare. There was a generous rub of seasoning on this slice but a strong gradient from brown to pink inside. The topping was a herby butter topping that inspired an extra savoury feeling in each chomp of the steak. For $18, this was a little pricey slab of meat but pretty butcher-exclusive. I think it's still priced just right as these folks source from BC farms.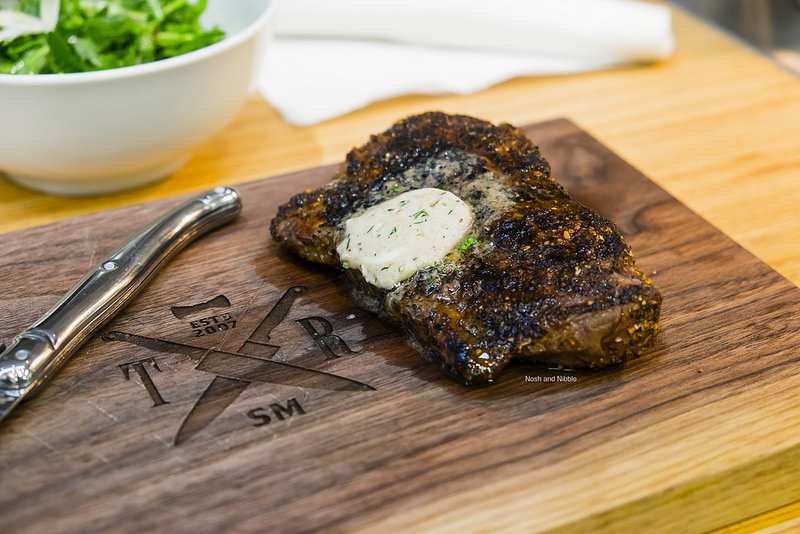 Bavette Steak Feature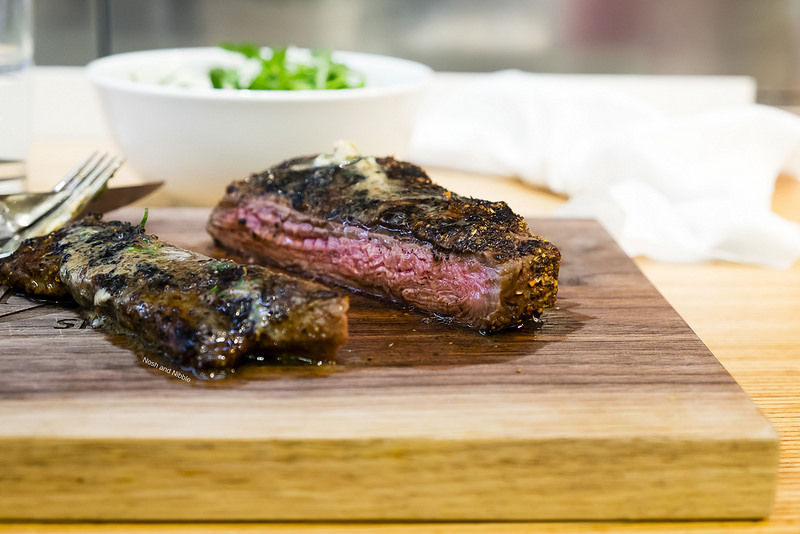 Bavette Cut
Our side of greens looked a little sad but at least it had a mildly good dressing. I think an average person would enjoy the roasted cauliflower feature much more.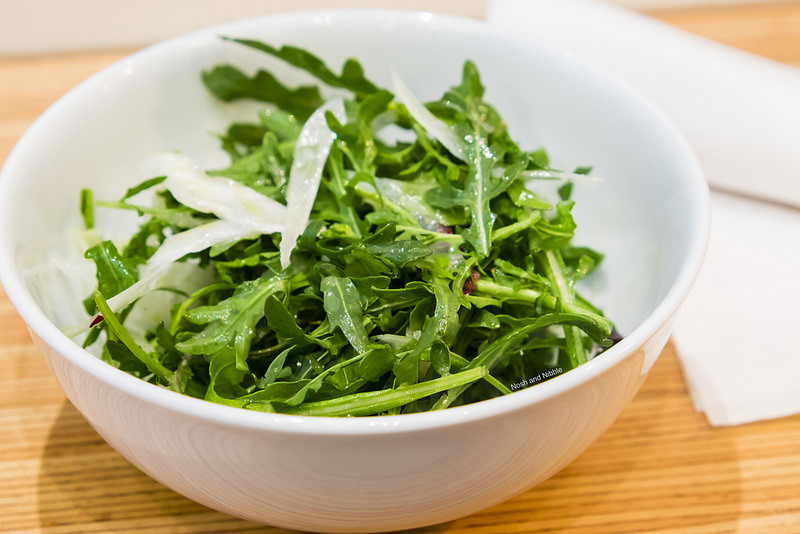 Side Greens
Our other entrée was the dry aged cheese burger and tallow fries. Man this was a juicy burger! I think the dry aging worked well here as this means the meat was given time to absorb flavour. With its savoury seasoning, brioche-like (read: butter) bun, and some of the greenest leaf lettuce ever, this checked off all the boxes I have for a burger. Outstanding.
The tallow fries were our $5 side and these were fried with a bit of tallow (aka beef or mutton fat). Each fry had a hint of butteriness but overall delivered an okay crispiness and taste. Get that ketchup ready.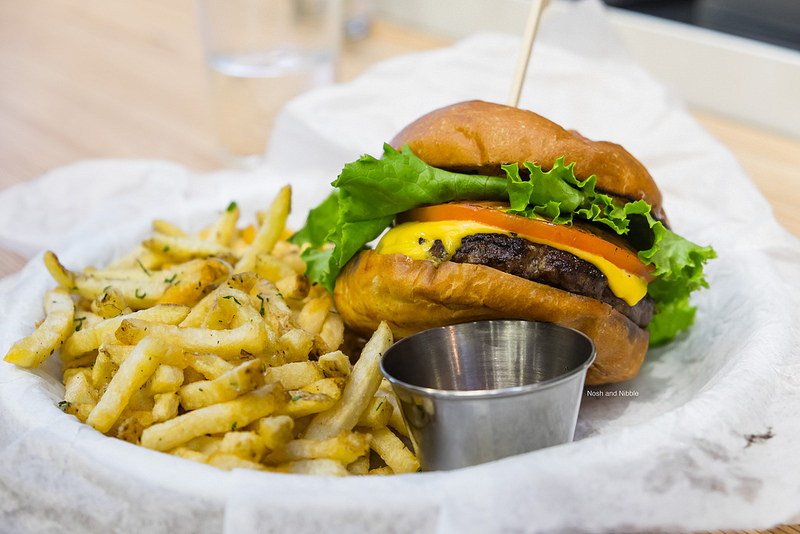 Dry Aged Cheese Burger with Tallow Fries
Features:
The 2-in-1 butchery and restaurant is going to be the main draw for most folks and for good reason. The interior is pristine, clean, and fully lit to show off the beauty of the food and meats. Seating (around 40) is mostly a long table session with stools (indoor and outdoor) but the best seats in my opinion are at the counter facing the open kitchen and its beautiful coal-powered grill. This is where the magic happens and the fact it's available so close to tue dining space is a big plus for me.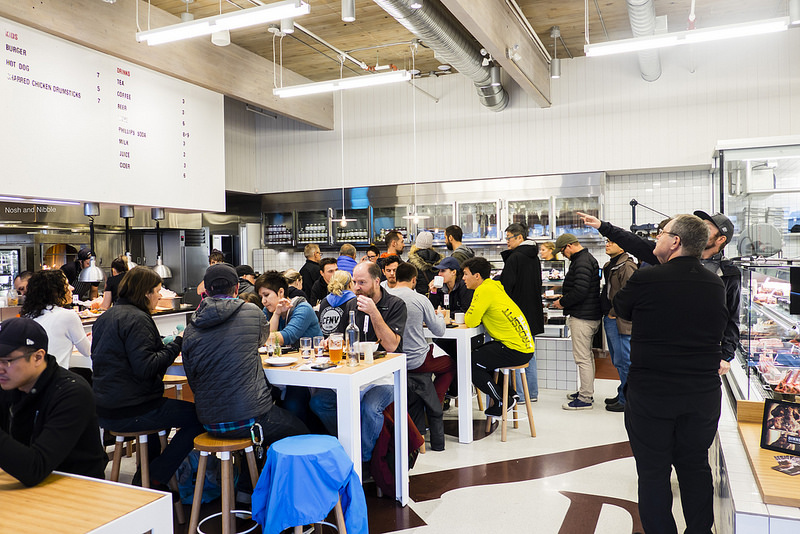 Inside The Shop
One thing that's not obvious to all diners are the numerous features on the menu. The fresh sheet at the butcher counter informed about the meat features but did not cover the secret cauliflower feature. Hopefully that can be adjusted features rotate in and out.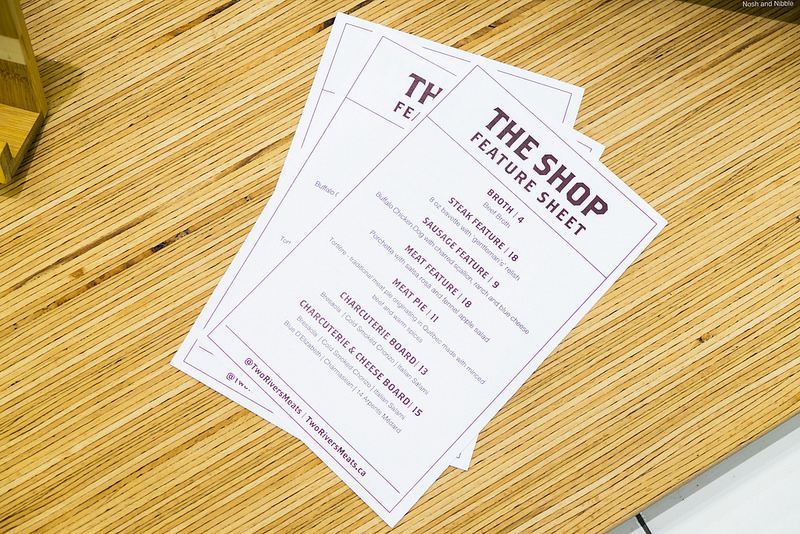 Fresh Sheet
Service:
At The Shop, you will place and pay for your order prior to receiving a number and seating yourself. These folks have got their order-taking skills down pat as all of the butcher POS terminals double as restaurant order stations.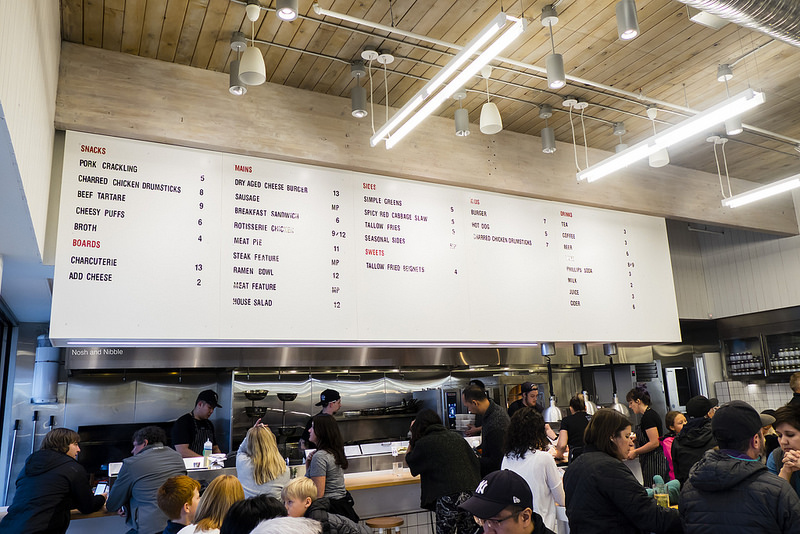 Menu
It took about 15 minutes to receive our order (the steak slowed thinfs down) but everything came at once. It was a busy Saturday afternoon when we dined and water was self-serve.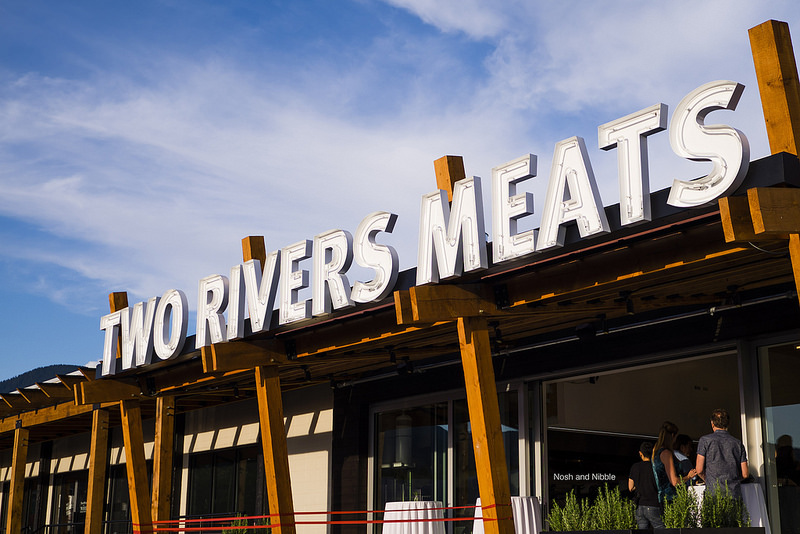 Outside Two Rivers Meats
Final Thoughts:
One-liner: Tasty meat features where the cheese burger is a big flavour sensation
Highlight: Dry Aged Cheese Burger
Price per person: $12-20
Would I go back? Yes.