Finding good coffee can be surprisingly hard if you only have Starbucks Pumpkin Spice vision. In downtown Vancouver, there are numerous options that for the most part, are local chains with the occasional independent shop. Enter Quantum Coffee from Toronto. Does this now-national chain shake up the Granville Street scene enough to warrant a visit?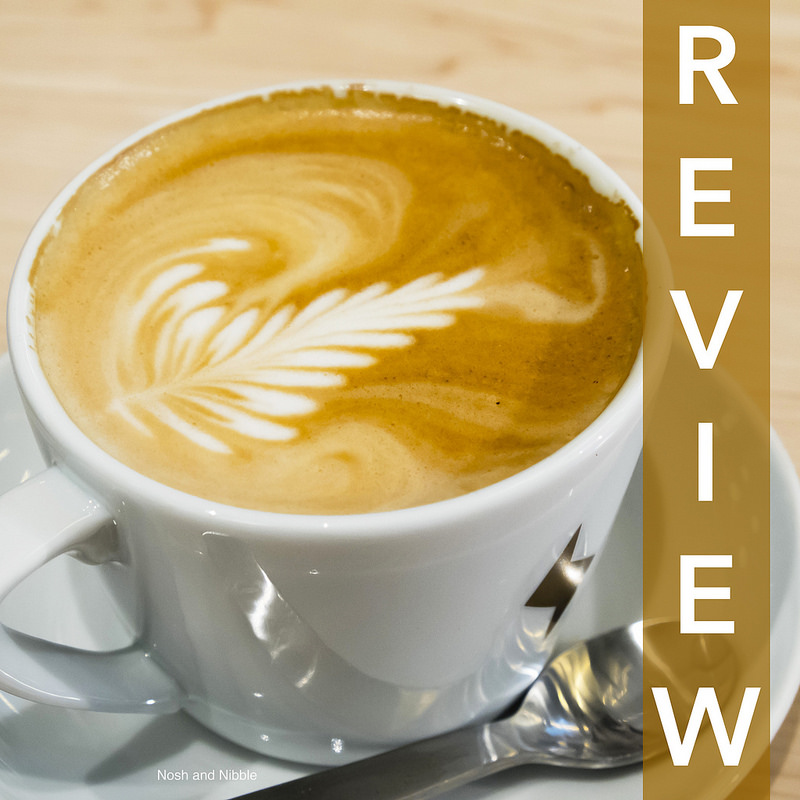 Food and Drink:
Team GlueCrew came here for a morning coffee and I myself the following:
Latte ($4.50)
Ham and Cheese Croissant ($4.60)
The latte was brewed with Quantum's house beans, the Riserva. Apart from having very elegant foam (very few air bubbles), this was a tasty latte. With notes of toffee and and a buttery finish, this was very drinkable (I drink all my lattes black) and the foam held up throughout the 15 minutes I drank. At $4.50, this needs to be good, and this latte delivered. Is this better than other $4.50 lattes? I'm going to reserve judgement for a future visit, but I do think this stands alongside a place like Timbertrain.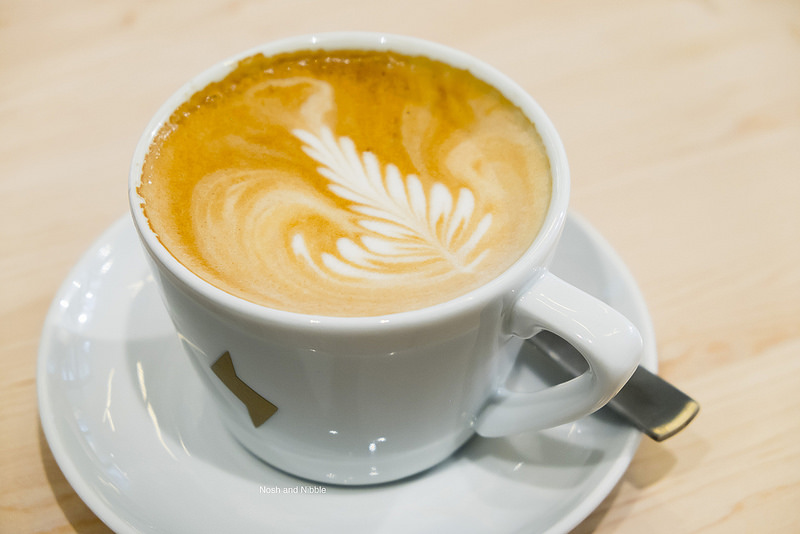 Latte
The Ham and Cheese Croissant was my food of choice, and before people balk at paying $4.60 for a croissant, let me make a note that Thomas Haas sells a butter croissant for $3.20, so it's not uncommon to charge this much for a croissant anymore. As far as Quantum croissants go, this one had a chewy butteriness and was full of savoury ham cubes and cheddar cheese. I'm not sure if Quantum bakes their own goods but at 10:30am, my croissant was satisfying.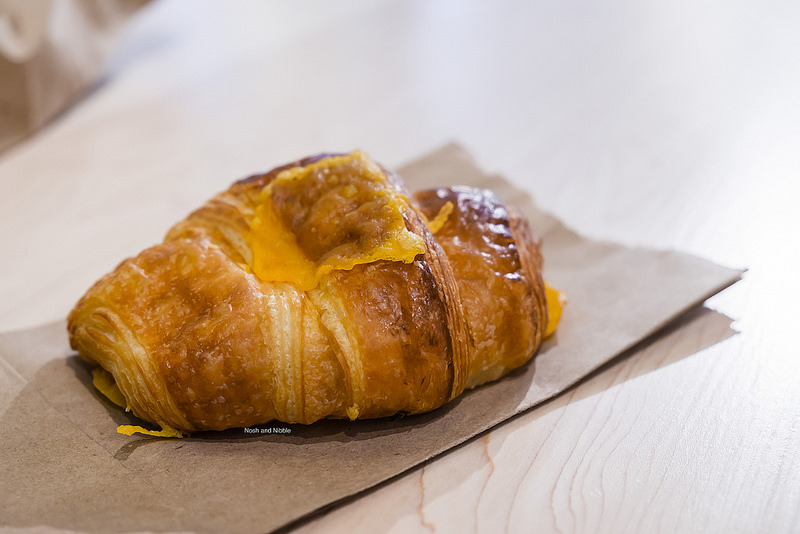 Ham and Cheese Croissant
Features:
The interior of Quantum Coffee is what's most interesting to me and the reason I'd come back. With a very high ceiling and elegant soft beams of light hanging down, Quantum Coffee is a central monument of productivity. There's large tables, window counters, and lounge seats to fit all sorts of personalities within, but it feels super spacious inside. For the ones who prefer their coffee to-go, I'd recommend having a seat, at least for a few minutes while you catch up on your emails/social media/startup in a productive state of mind.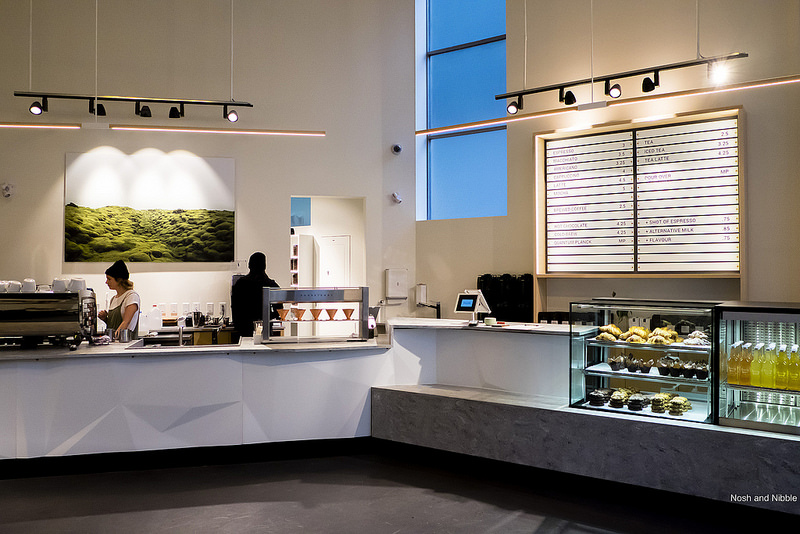 Inside Quantum Coffee
Service:
Like most coffee shops, you'll place and pay for your order prior to receiving it. If you're getting a pourover, these folks have a dedicated station to producing "technically" superior pourovers. I'm not an expert in that field but I can say you won't have to wait long. My latte and croissant were up in minutes and the staff were very friendly.
I've seen on Vancouver Barista's blog that you can get a loyalty card with these folks, but I was not offered one during my visit.
Final Thoughts:
One-liner: Tasty latte served under a very high ceiling
Highlight: The spacious interior
Price per person: $2.50-$11
Would I go back? Yes.