Summers have come and gone with a lot of dessert fanfare generally around the topic of ice cream. One Japanese restaurant in Richmond, however, has bucked that trend. They're not even a new restaurant, but Toku Japanese Restaurant (first opened in 2015), has recently begun serving their Kyoto Gion Box as a featured dessert. As I'm interested in any new additions to the Japanese dessert scene, I ventured over to Landsdowne Mall to pay a visit.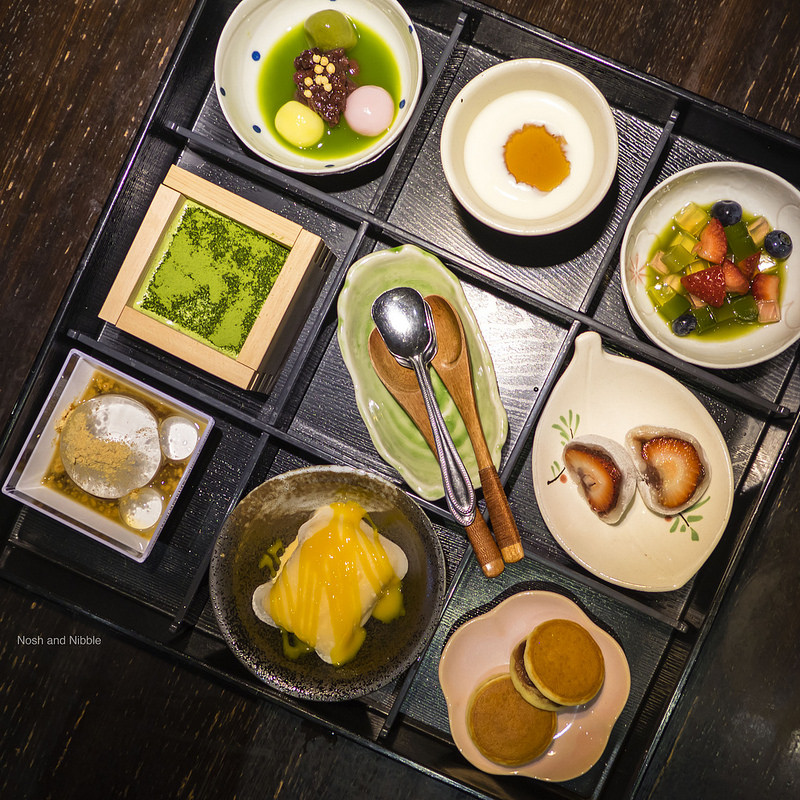 Disclosure: This was a complimentary tasting provided in exchange for an honest review and no monetary compensation.
Dessert:
Team Tastic came here for a Saturday evening stop and I had a great taste of the Kyoto Gion Box ($30). This 3x3 grid came with the following desserts:
Raindrop Cake
Matcha Tiramisu
Hojicha Fruit Jelly Medley
Tofu Pudding
Strawberry Mochi
Mango Ice Cream Pancake
Red Bean Pancake
Red Bean Rice Cake Dessert
The raindrop cake was a gelatinous bulb served with a crushed peanut mix. The sweet jelly cleaved into jiggly chunks that mixed very well with the fine peanut.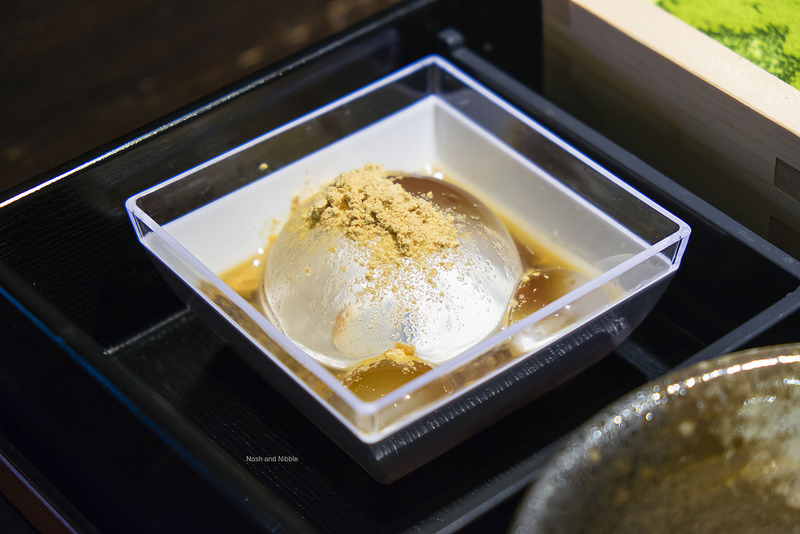 No Japanese dessert box is complete without matcha, so the matcha tiramisu delivered on that front. The cute box it was served in made for good presentation and the generous dusting of matcha powder contributed to a solid dessert. I think there could have been more ladyfingers in this box as ours was quite pudding-like.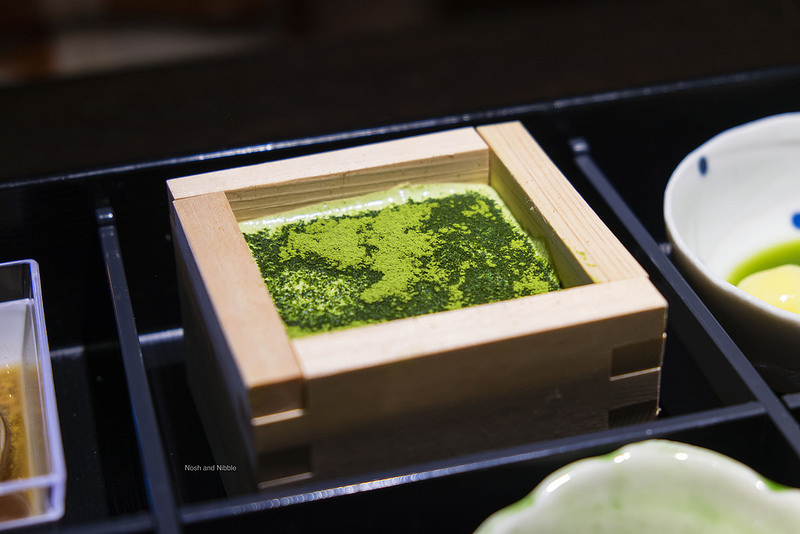 The hojicha fruit jelly medley was a mix of blueberries and strawberries amidst a bed of matcha jelly and hojicha. The strong roasted tea scent penetrated through all the fruit and that's the way I like a hojicha dessert.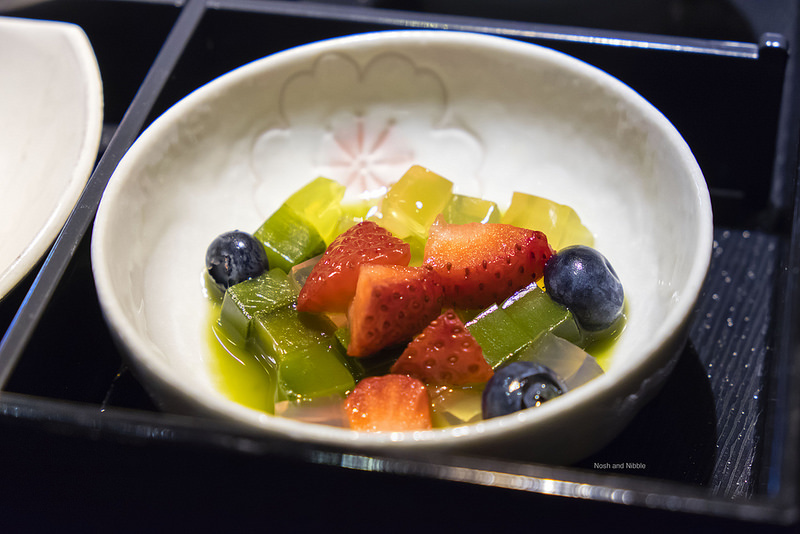 The tofu pudding was a surprise joy for me. The soft tofu cleaved instantly and had a soft, no-teeth-needed texture.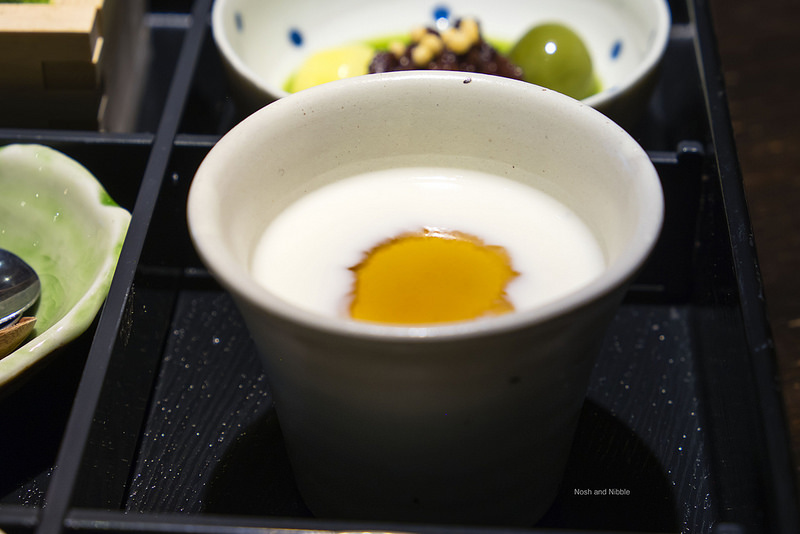 The mango ice cream pancake looked like the ones you get at Taiwanese dessert cafes so there was some culture collision here. The pancake looks solid but the ice cream melts fast so I suggest you snap a photo quickly and attack this dessert first and embrace the mango-flavoured shell too.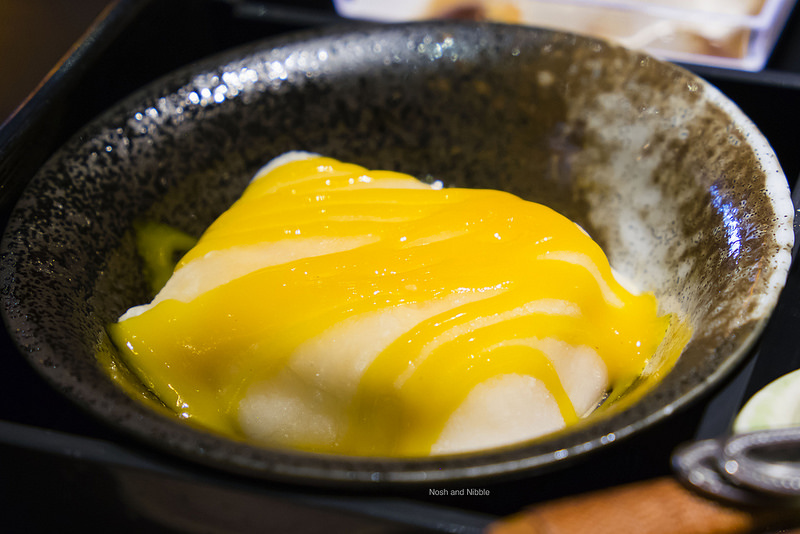 The strawberry mochi looked pretty cute and the mochi skin was satisfyingly chewy.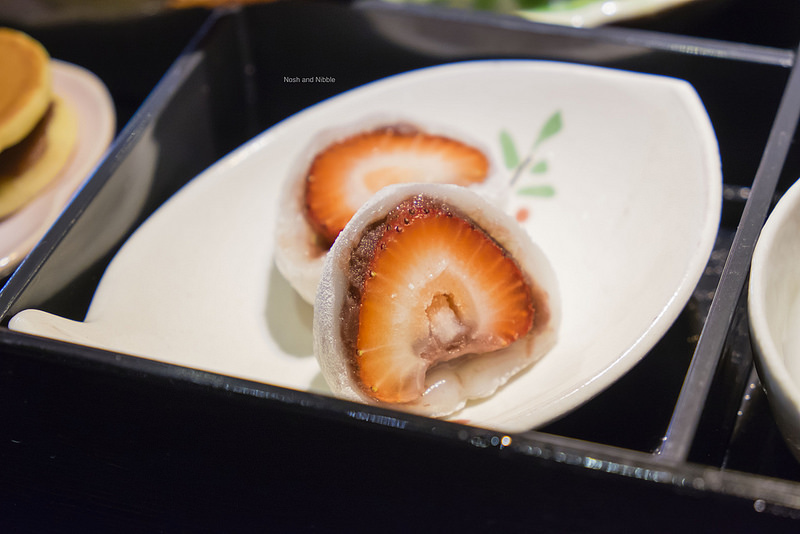 If there had to be a "least desired" dessert in this Kyoto Gion Box it would be the red bean pancakes. These unsubstantial compared to the other complex desserts and I found red bean to be much better represented in the next dessert.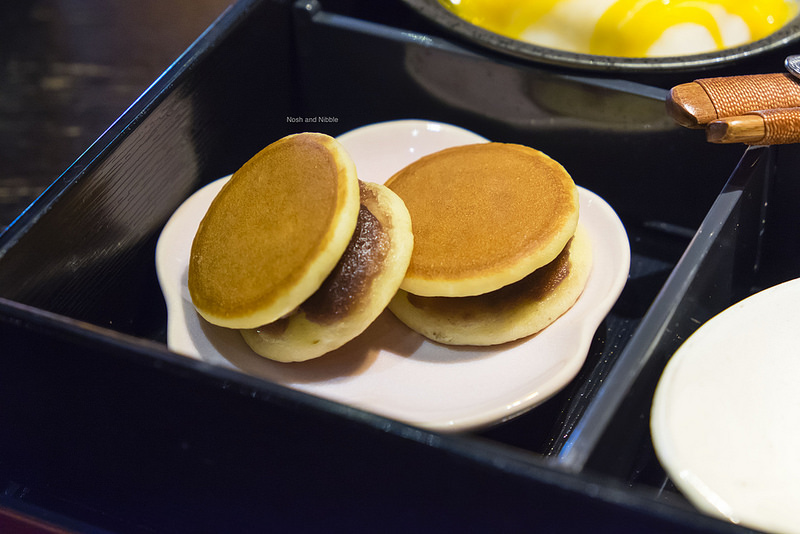 Last but not least, the red bean rice cake dessert was a traditional-looking dessert. For those who love rice cake, this is a joy with very glutinous flour used and lots of chewing needed which I enjoyed.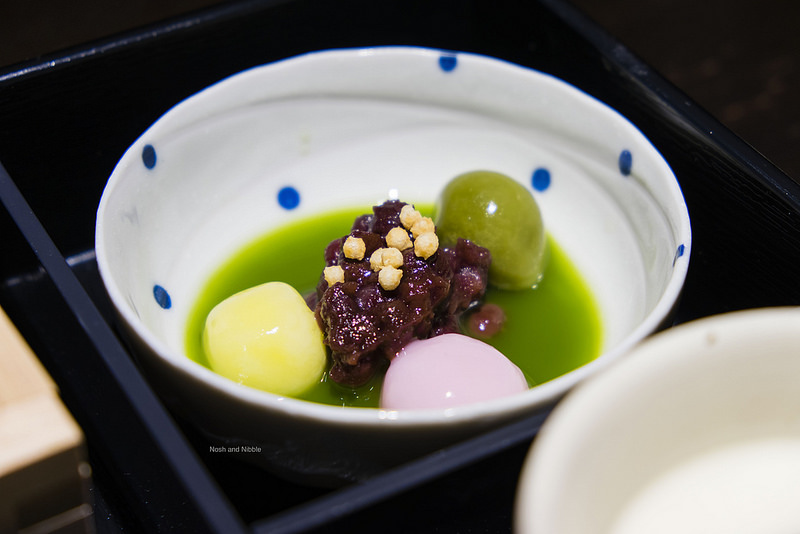 Overall, this is a cool dessert box, where everything is made in-house, and one to be shared between 2 people. The staff assured me 3-4 could split this but after seeing the pancakes and strawberry mochi I'm convinced 2 is the ideal number. The people who should order this are diners who enjoy trying something different or those who love having a taste of everything on a dessert menu. For those who haven't been to Japan, "Gion" refers to the most popular geisha district in Kyoto.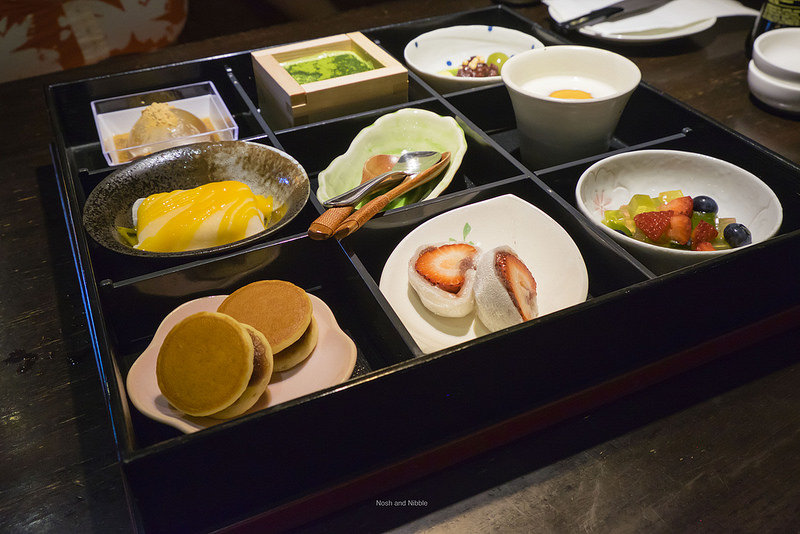 Features:
Toku Japanese Restaurant takes space at Landsdowne Mall and resides where the former Sui Sha Ya used to be. Suffice to say, the interior is an upgrade over that aged AYCE restaurant. The sake bar is set up in the middle of the restaurant with a neat overhang and there's plenty of seating (booths, tables, bar) and art hanging on the walls. I'd estimate this restaurant could hold up to 80 customers amongst its seating options.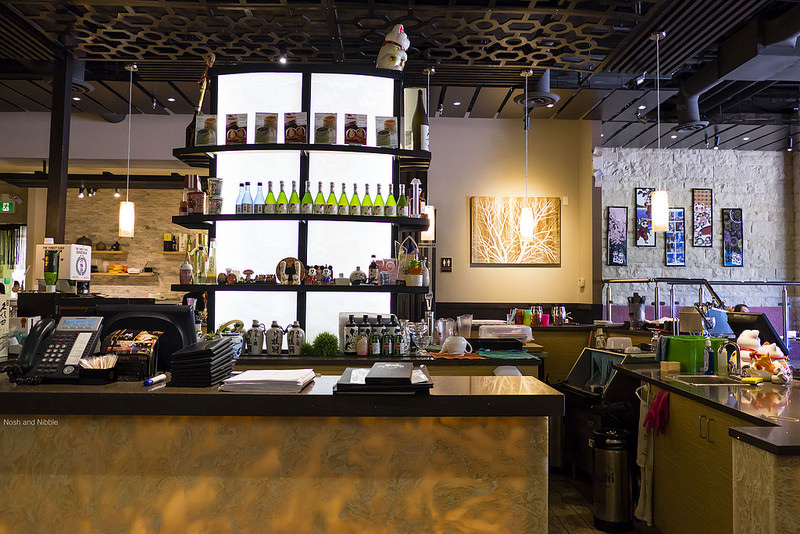 Service:
On this particular visit, all we had was the Kyoto Gion Box which was brought out by a manager. The staff we did speak with were courteous and helpful to getting us to the manager. Reminder that Lansdowne Mall closes pretty early on most days so if you're driving, you will want to park on the north side of the mall to be close to the restaurant.
After ordering, our Kyoto Gion Box arrived within 15 minutes which is pretty fast considering how many different things have to be prepared. Thumbs up on speed.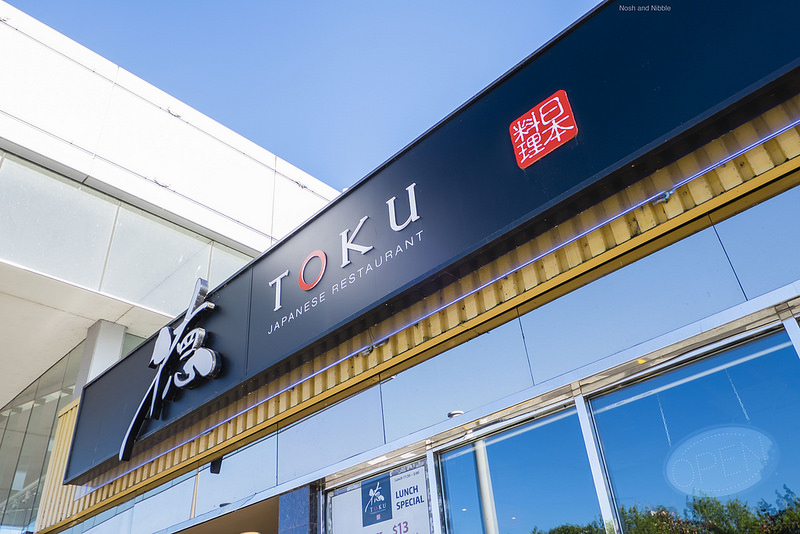 Final Thoughts:
One-liner: A cool, creative dessert box that offers enough to warrant a first go with your fellow dessert lover
Highlight: Raindrop Cake
Price per person: $15+ (the box costs $30)
Would I go back? Yes.