Another year goes by and the quiet-but-powerful buzz of the Cheese and Meat Festival concludes another successful outing in Vancouver's Yaletown Roundhouse. Now in its third incarnation, this charcuterie board-friendly friendly featured a variety of cheese, meat, beer, wine, soda, coffee, and so much more. Read past the jump for my favourite take as a guest at a celebration of all things charcuterie.
Disclosure: I was given a complimentary media pass to cover this event. All opinions are my own.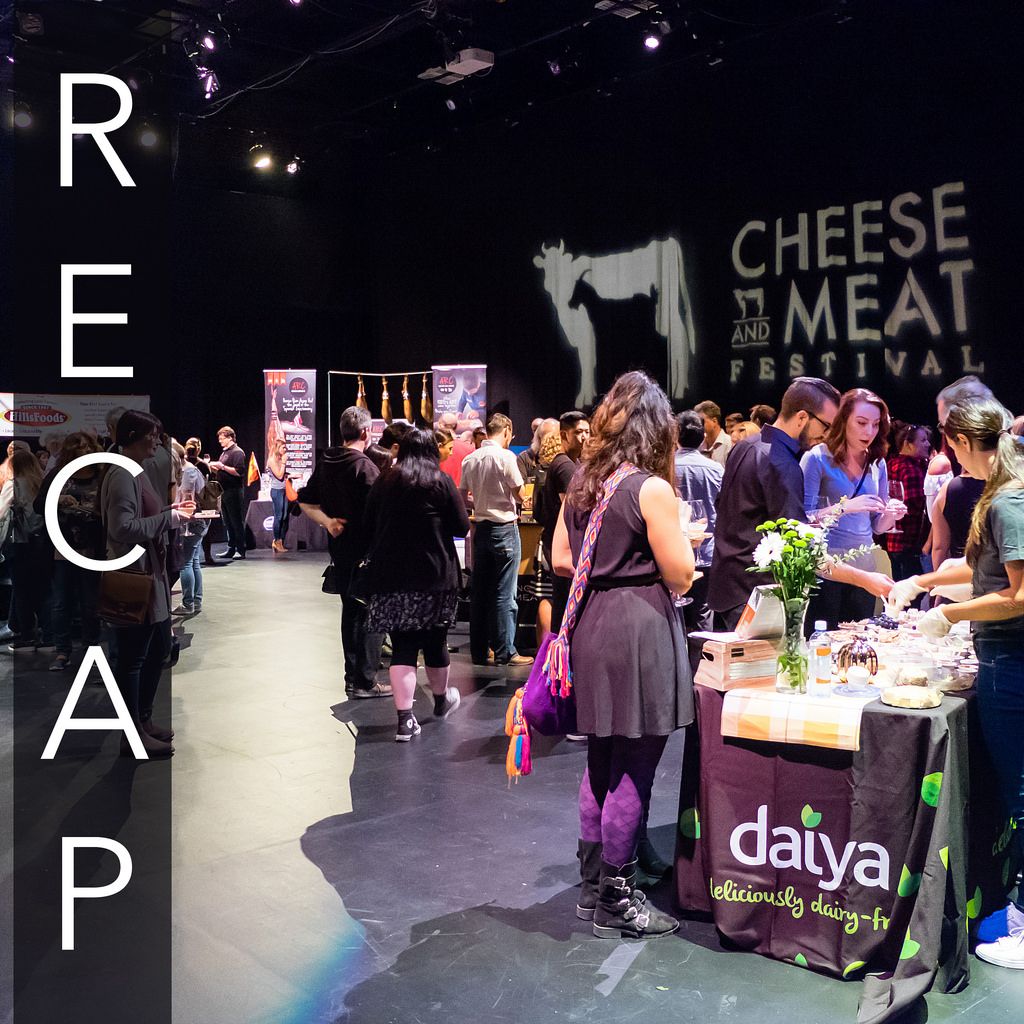 The Cheese and Meat Festival:
The Cheese and Meat Festival ($55/ticket) took place on Saturday, September 1st and these were my favourite parts of the event:
The theme
The lines (or lack thereof)
The variety
The Theme:
It's right there in the title – cheese and meat. For some people, this is figuratively read as "snack food" or "meh", otherwise undeserving of its own festival, but I digress. Cheese and meat are the staples of many diets, and it's actually a wonder how this event is still in its infancy at 3 years.
Guests were outfitted with a charcuterie board and wine glass to hold all of their samples. I loved how the charcuterie board game with a wine glass holder to free up my precious camera hand.
There were a ton of cheeses to be sampled at this event. My favourite of the event would be the Neufchâtel from Golden Ears Cheesecrafters (making a note to visit next time I'm at the nearby provincial park). It looked like a brie but tasted of mushrooms. Much to enjoy!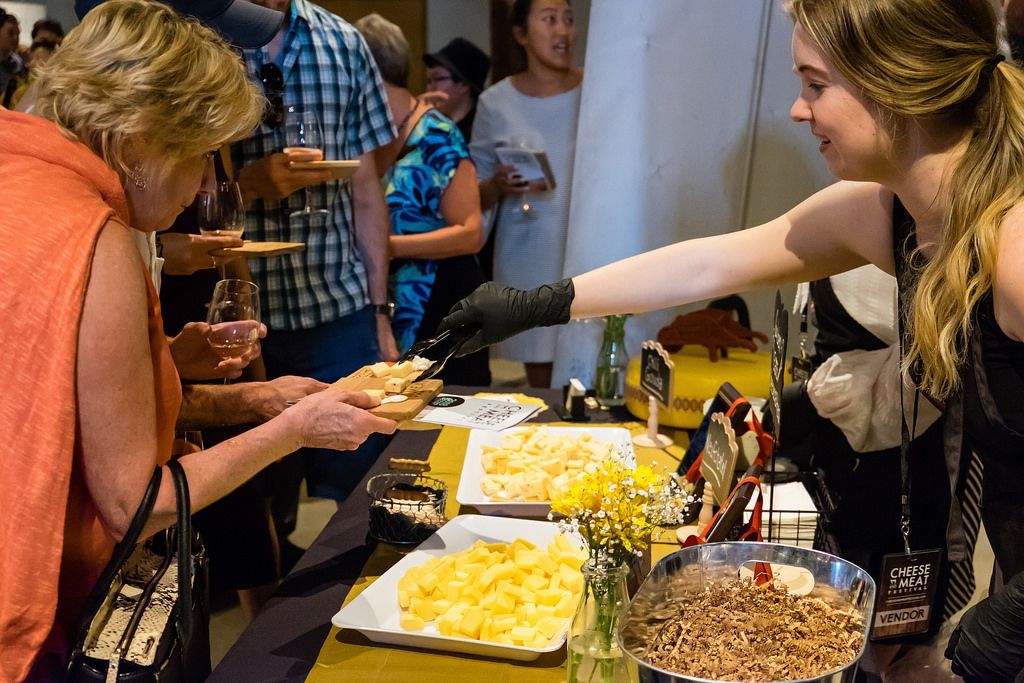 The full list of cheeses:
Cow/Goat Camembert
Dairy-free cheese (coconut oil was a primary ingredient)
Caramelized goat cheese
Chili gouda
Buffalo/Goat blue
Buffalo/Goat cheddar
Buffalo bocconcini
Buffalo brie
Boerenkaas
Cashew cheese
Wine-infused cheese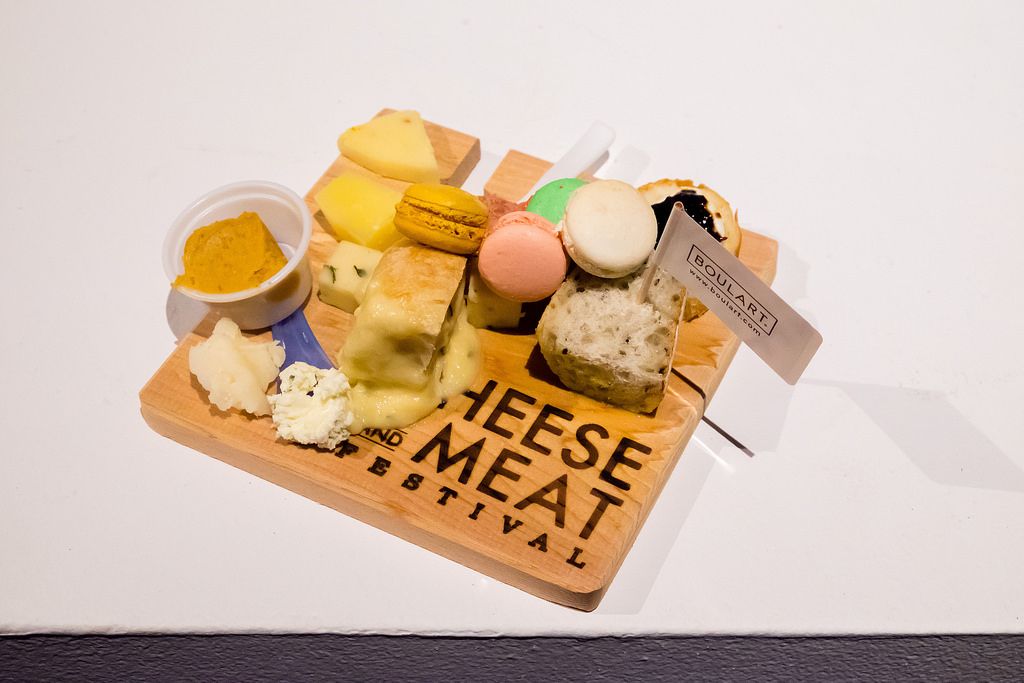 Cheese, though great, is best accompanied by a side of meat. The organizers of the Cheese and Meat Festival placed all the meat vendors in the performing space of the Roundhouse Community Centre which was a terrific idea. Walking into the room, you could feel a waft of meatful aromas embrace your nose receptors. I wish smell could translate to text, but it was a wonderful sensation to walk into.
I most enjoyed the Arc Iberico Imports 48-month cured ham. These Iberico cuts had the pigs supplied a steady diet of acorns. The result: a slice of ham that combines texture with savouriness and an innate butteriness that makes the ham amazing to chew on.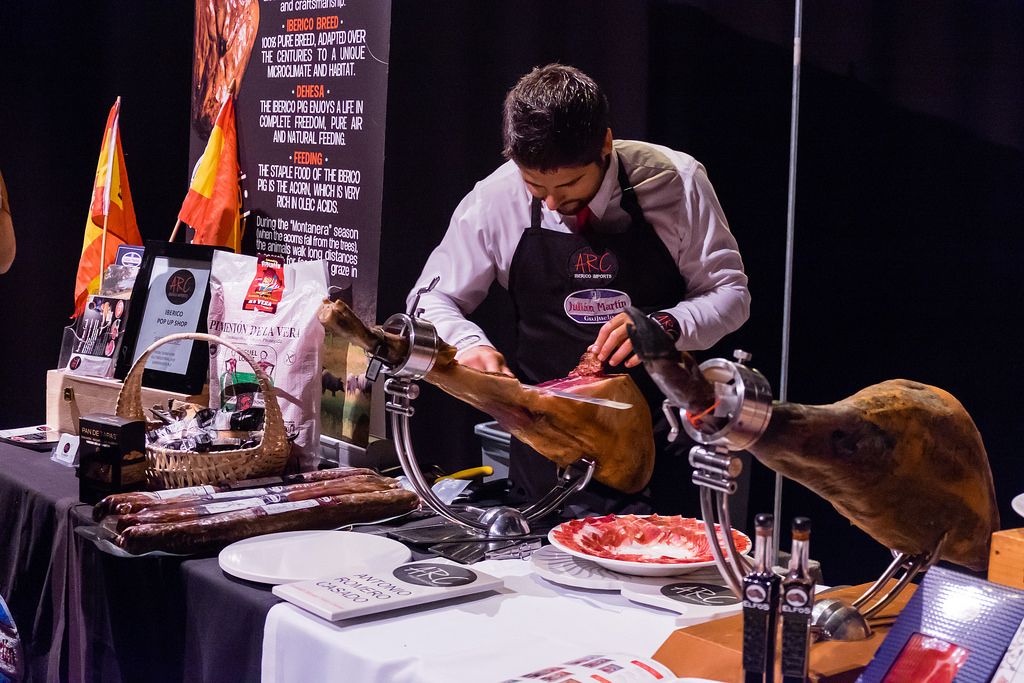 The full list of meats:
Iberico imported meats
Smoked Fanny Bar oysters
Lamb haggis
Kangaroo chorizo salami
Beef jerky
Buffalo sausage
Garlic/chili sausage
Wine-infused sausage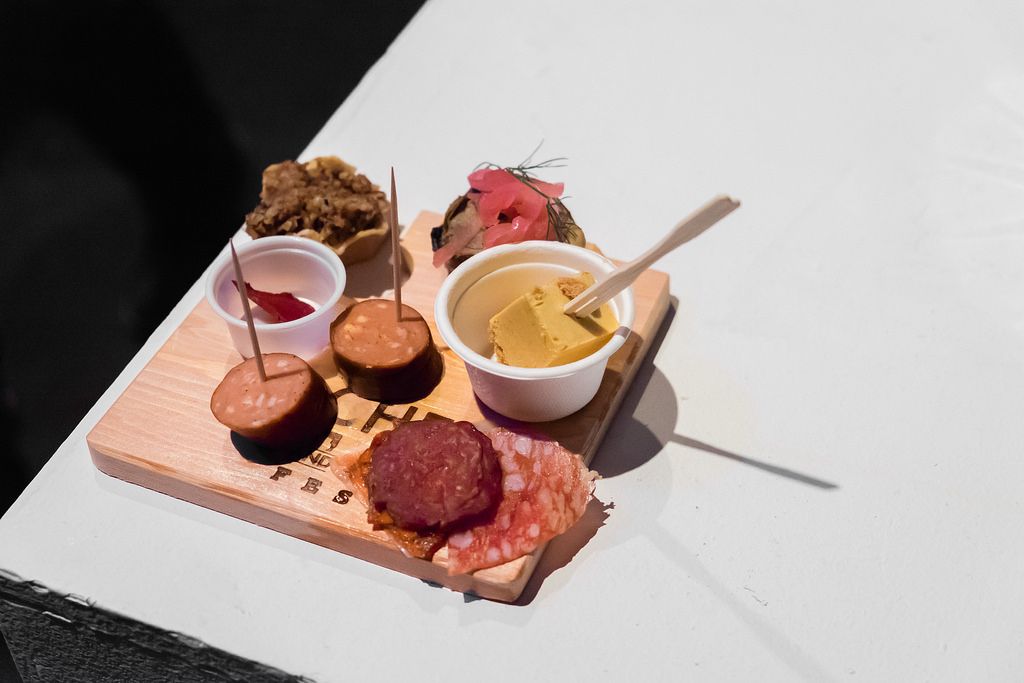 The Lines (or Lack Thereof):
Sometimes you go to a sampling event and the lines are absolutely nuts and you feel as though organizers sold enough tickets to violate a fire code. Thankfully, the Cheese and Meat Festival was not one of those. Though it got a little hectic between 3:30-4:30pm, the 2.5-hour session was more than enough to get my fill in visiting all the vendors I was interested in.
Some booths had endless lineups but I guess compared to wine events or meat cutting stations, it's easier to bulk prepare a ton of charcuterie board-friendly goods. This kind of preparation made for faster lines and shorter ones in general as the sold-out event made sure there was breathing room for the guests. Most booths took 4 minutes or less to get to the front and by the closing 30 minutes, you could walk to up to most booths and simply load up your charcuterie board.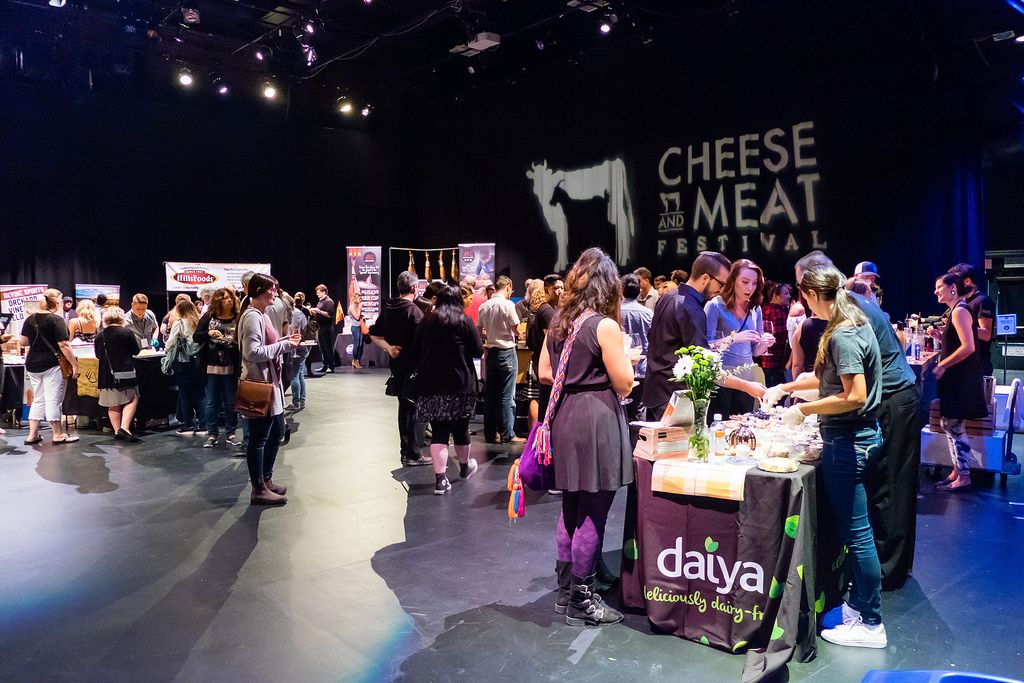 The Variety:
As much as I love cheese and meat, even I know one needs balance with other foods (read: carbs and sugar). With that in mind, the rest of the festival was filled with vendors offering chips, dips, crackers, jams, coffee, beer, soda, and wines to round out one's palate.
I most enjoyed my time at the Ampersand Distilling Co. booth where the team was mixing up gin and tonics on the fly. If you weren't full from the cheese and meats, you were full from the unlimited alcohol at this event.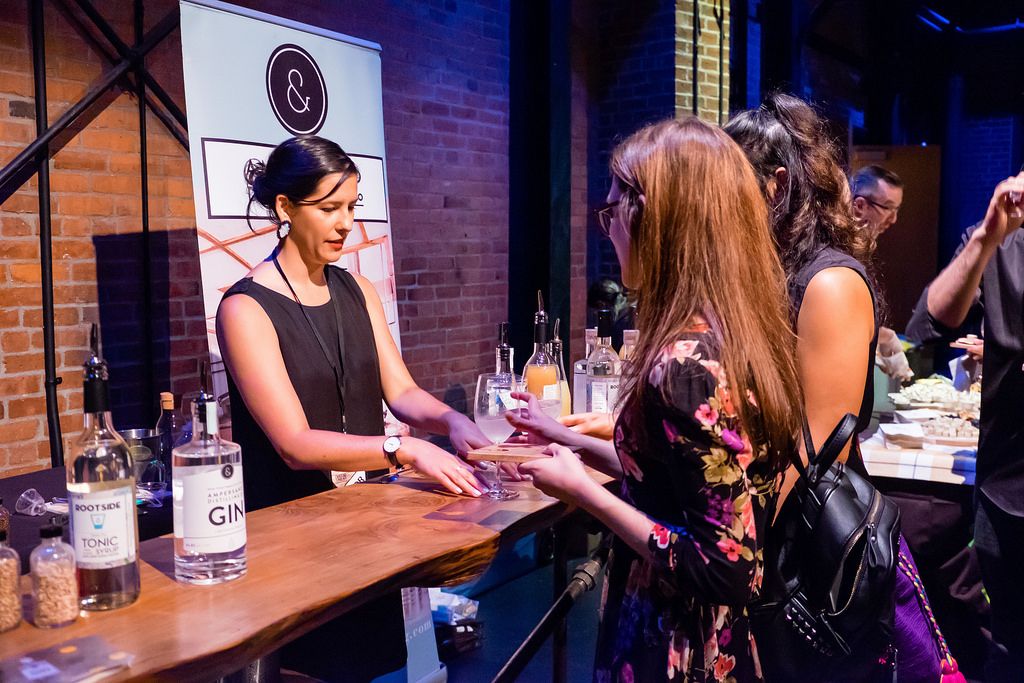 Each booth was helmed by an expert in the trade – either an owner or a professional in the industry was on-hand to explain the key features of their product and/or explain their origin story. I was thrilled to hear Pulse Kitchen talk about their journey from Penticton, BC to supplying a number of retailers in Canada. They specialize in cashew cheese which is great news for lactose-intolerant people like me (Blue Heron might need to watch out!).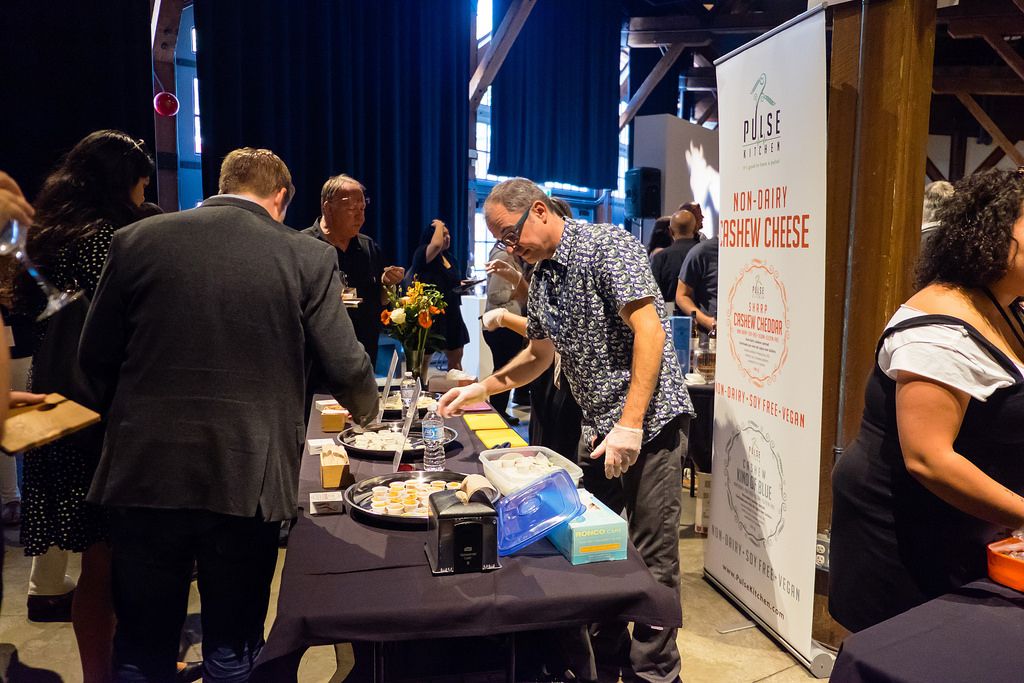 Here are some other photos of the variety served at this event: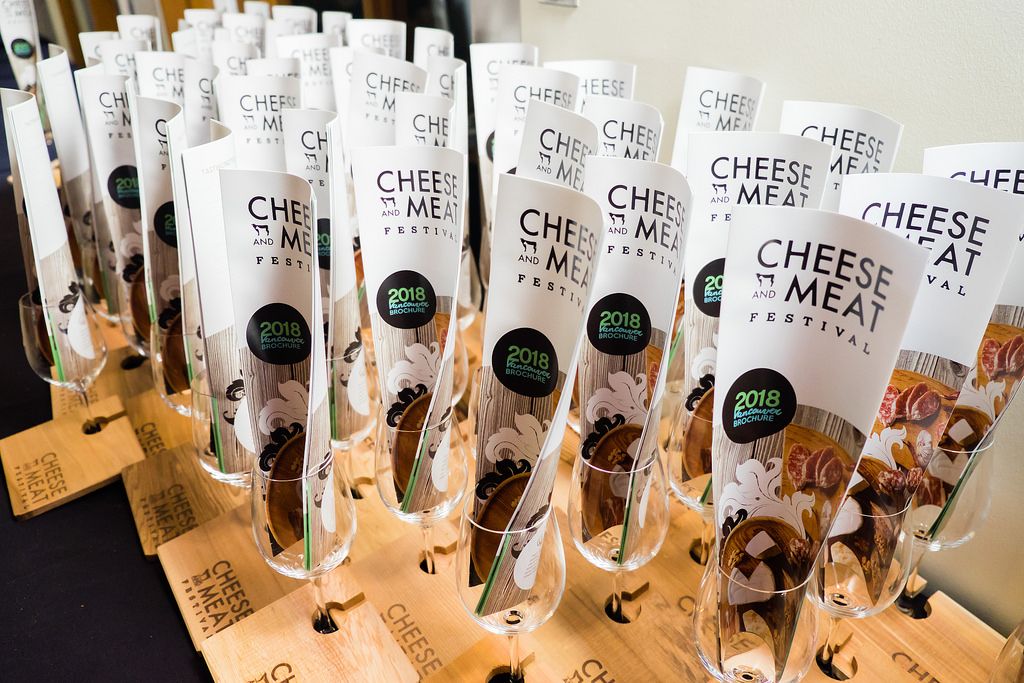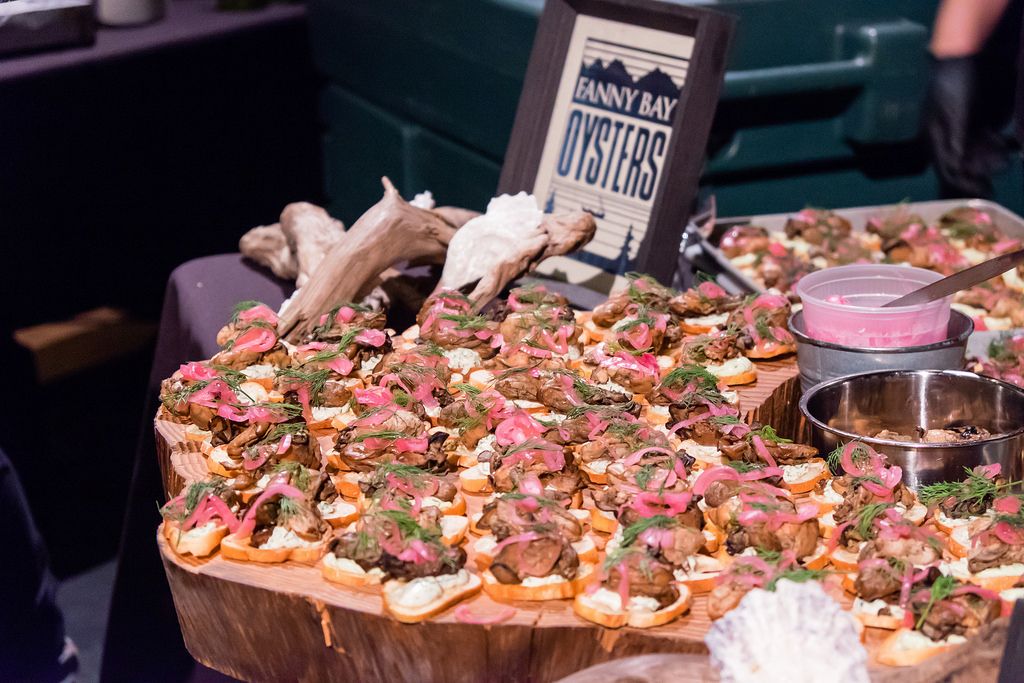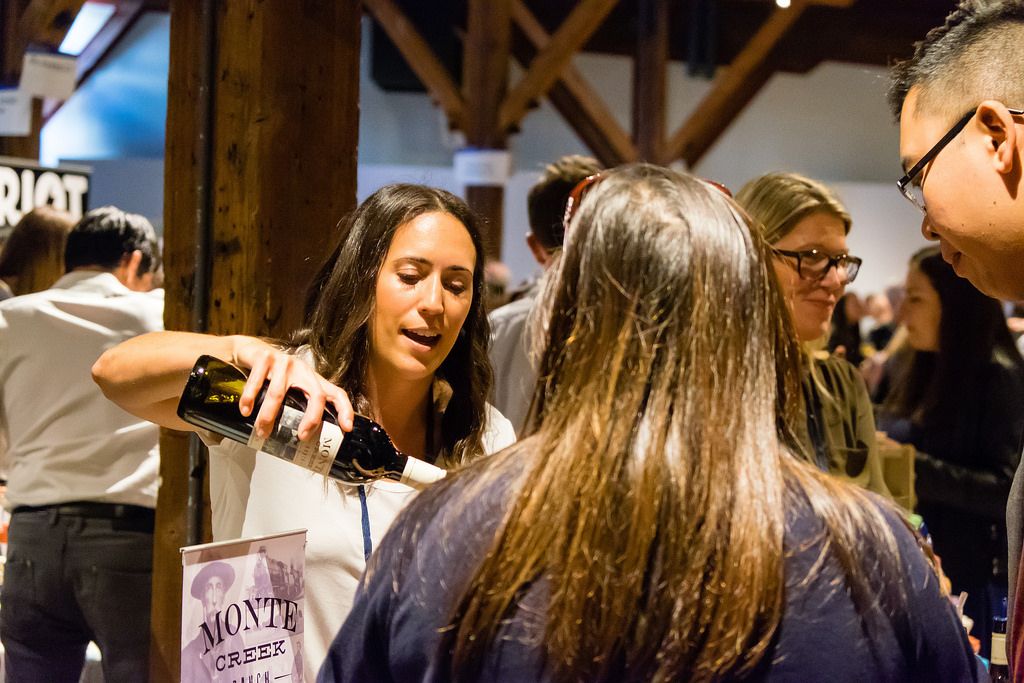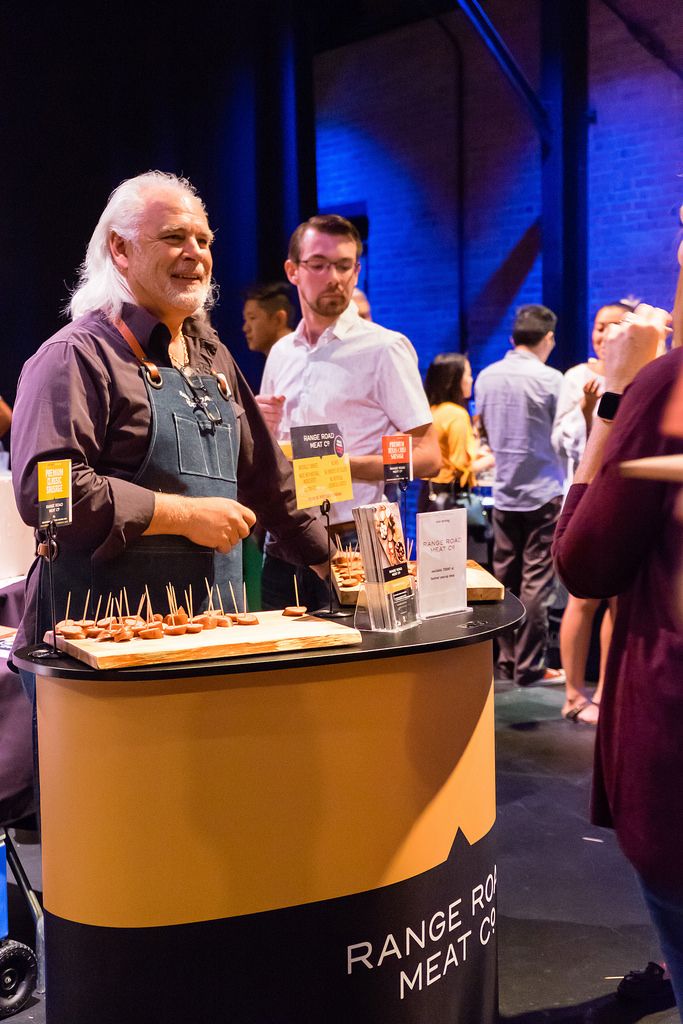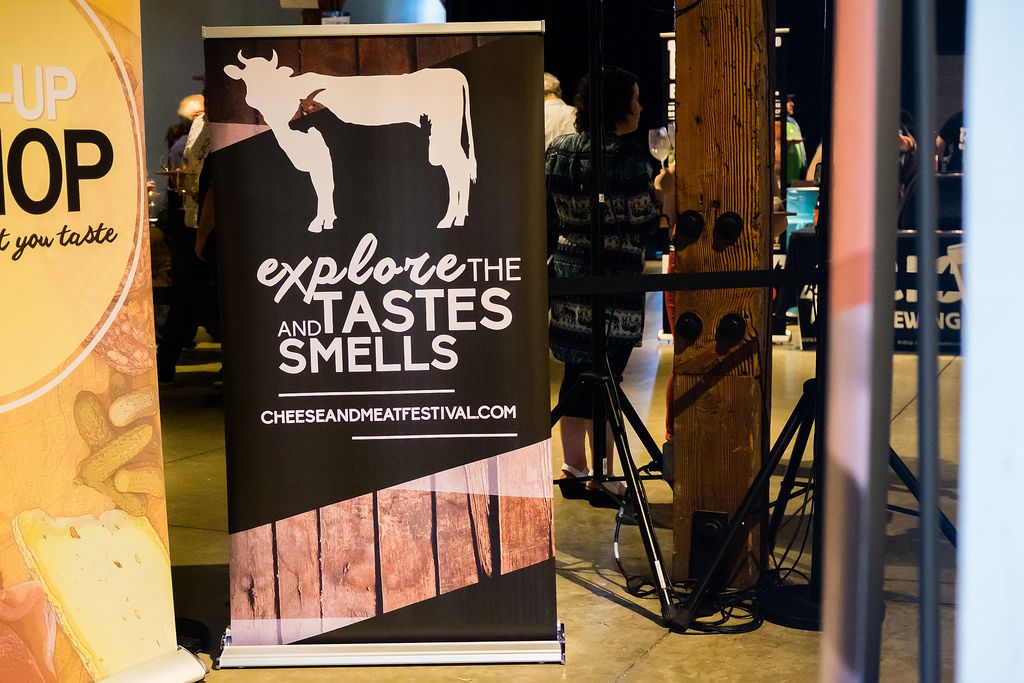 Final Thoughts:
With so many local vendors under one room, it's hard not to be proud of the cheese and meat scene currently in Vancouver. Though I've tried a ton of cheeses in my life, it's still an amazing experience to sample so many at my leisure (buying a block/wheel of cheese at the grocer to "sample" is not the best strategy). I also enjoyed the organization behind this event as the logistics were handled and the timing just right for autumn. This event would be perfect for:
Cheese and meat lovers (apt, right?)
Those in search of a cheese made for them but not willing to commit to a block at  a time
Supporters of local businesses and products
One-liner: A fantastic event to sip, savour, and sample charcuterie goodies and get to know the local owners behind tasty products
Highlight: Neufchâtel (cheese) and Iberico Ham (meat)
Price: $55/ticket
Would I go back? Yes.