5,000-8,000 hours. That's how long, depending on the region, it takes to become a Red Seal chef. That's 416 12-hour days of training. I can't even commit to the gym for an hour each day but I would if it meant I eat from Top Rope Birria, the food truck founded by Red Seal-certified Kevin McKenzie. These are tacos like you've never had before, and if you've seen them on other menus like at La Taqueria, it's because Top Rope Birria introduced them first. Read on for why these Jalisco-originated tacos are the greatest movement of tacos since tacos (read: cheese).
Food:
Team Tastic stopped by the truck for a Sunday night dinner and I had a great taste of the following:
Super Street Nachos ($13)
2 Beef Birria Tacos ($15 + $2 for 1 cheese skirt)
The super street nachos are a fun way to get the taco party started. These house-fried and spiced tortilla chips were served with a house-made nacho cheese, sour cream, pico de gallo, birria beef, and cheeto dust. The birria beef is the same stuff that comes in the tacos which we'll get into later, but the secret ingredient here is the cheeto dust. These add a ton of texture to chips that are also on the spicy side.
One thing to note is the birria beef is quite liquidy so these nachos are best enjoyed only if you plan to eat nearby. If you're taking these back home the birria stock will inevitably sog up the chips and be less enjoyable. That was my experience and next time I visit I'll ask if there's a way to get the birria served on the side like it is for the tacos.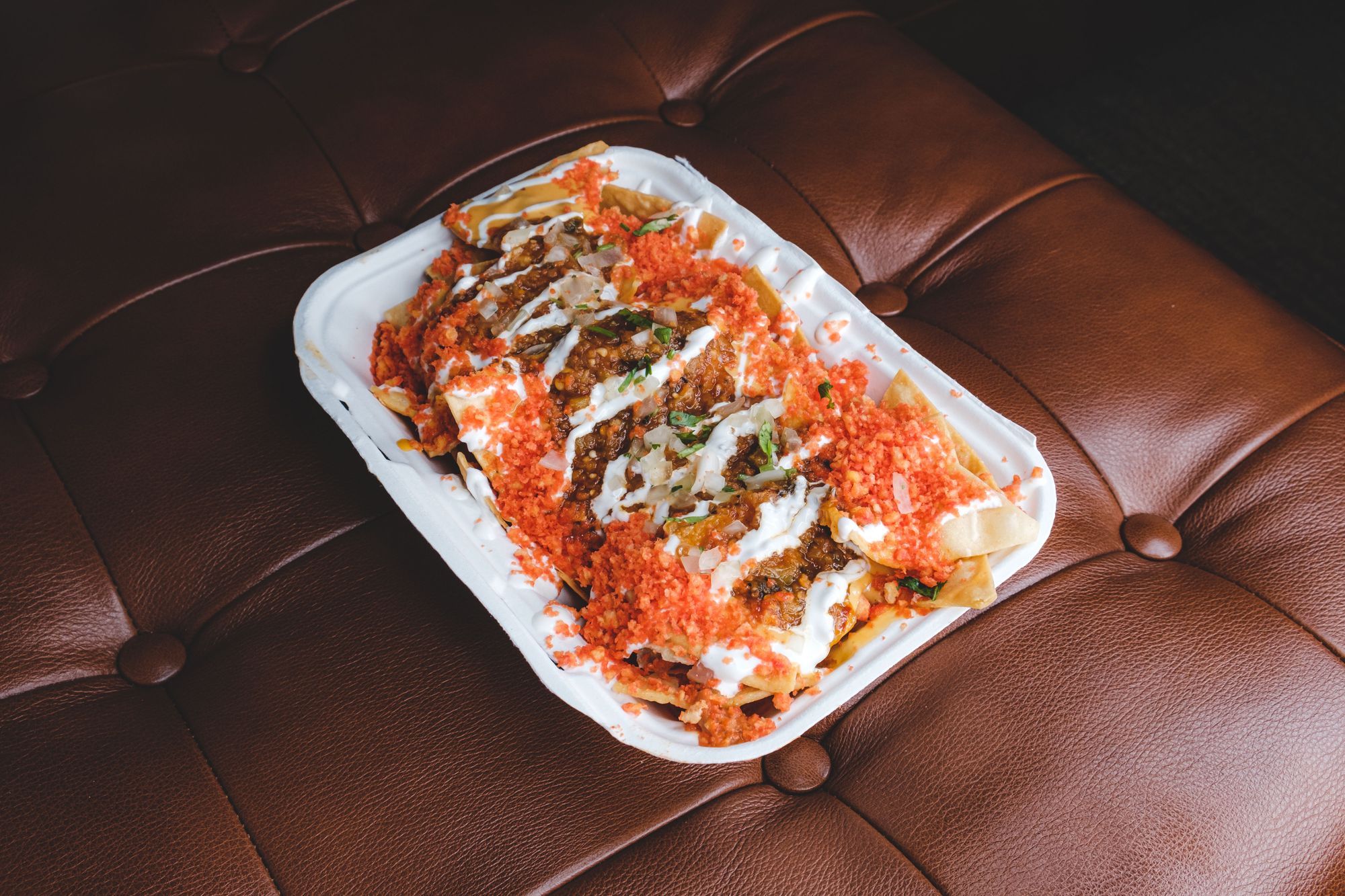 Onto the main show, the beef birria tacos! These were filled with braised beef, oaxaca cheese blend, crispy corn tortilla, birria consommé, cilantro, onion, and a wedge of lime. For science, we ordered 1 taco without the famous cheese skirt and 1 taco with it. Needless to say, you gotta get the cheese skirt. Without it, the taco is more like a quesadilla. With it, it's like you're getting an additional layer of filling as the cheese skirt is literally spilling out of the taco. Presentation matters and the cheese skirt delivers.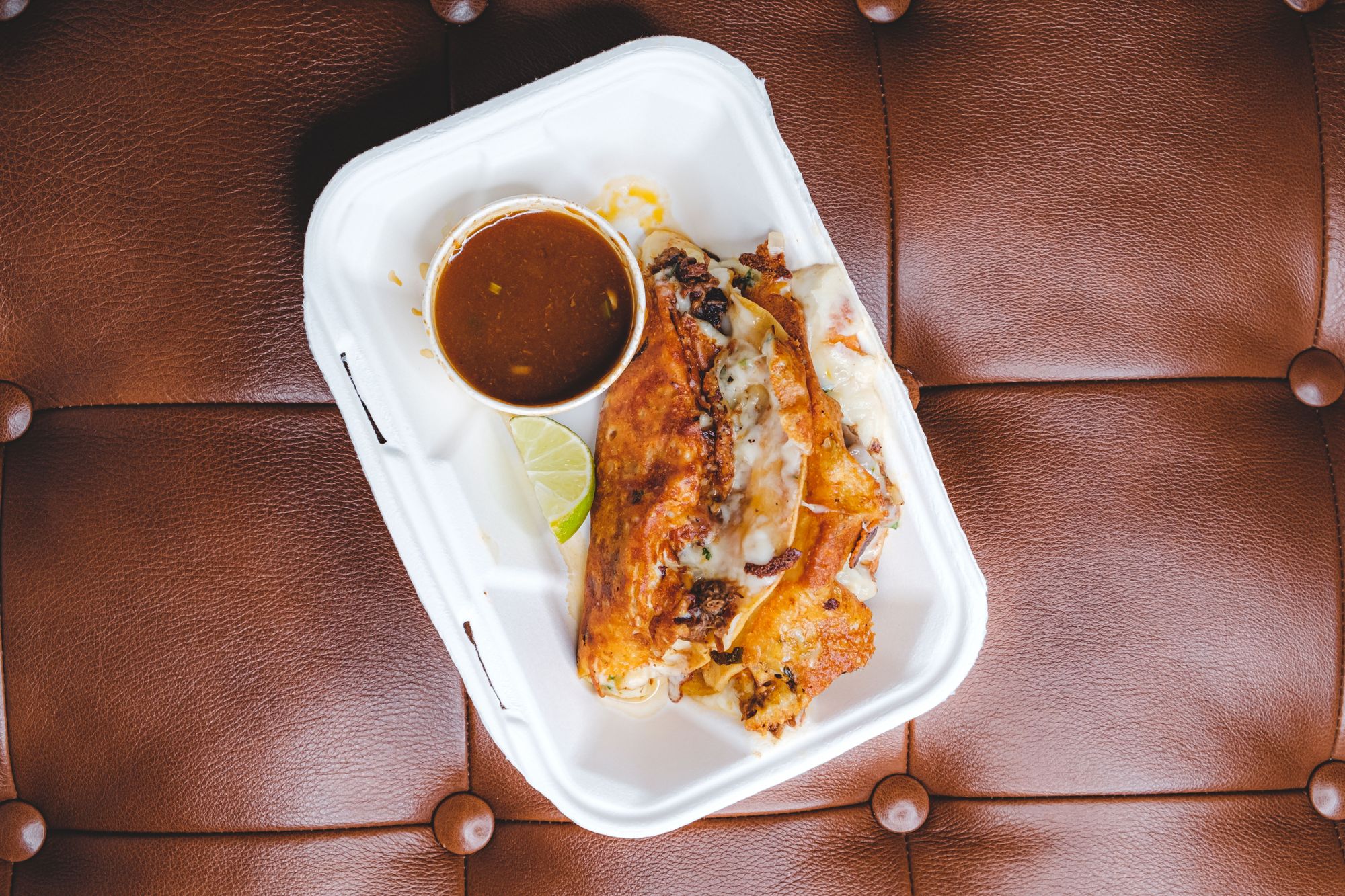 It's not just looks that the cheese skirt birria taco has going for it though. The taste is on another level if you love cheese as much as I do. Oaxaca has a monterey jack-like taste but once you dip this bad boy into the birria consommé, the splash of traditional birria (beef-based stew) permeates even the thickest layers of cheese with a meaty savouriness that demands another bite. If the beef dip sandwich had a Mexican cousin the birria taco would be it. I wish we got a cheese skirt for both tacos so I wouldn't have to share.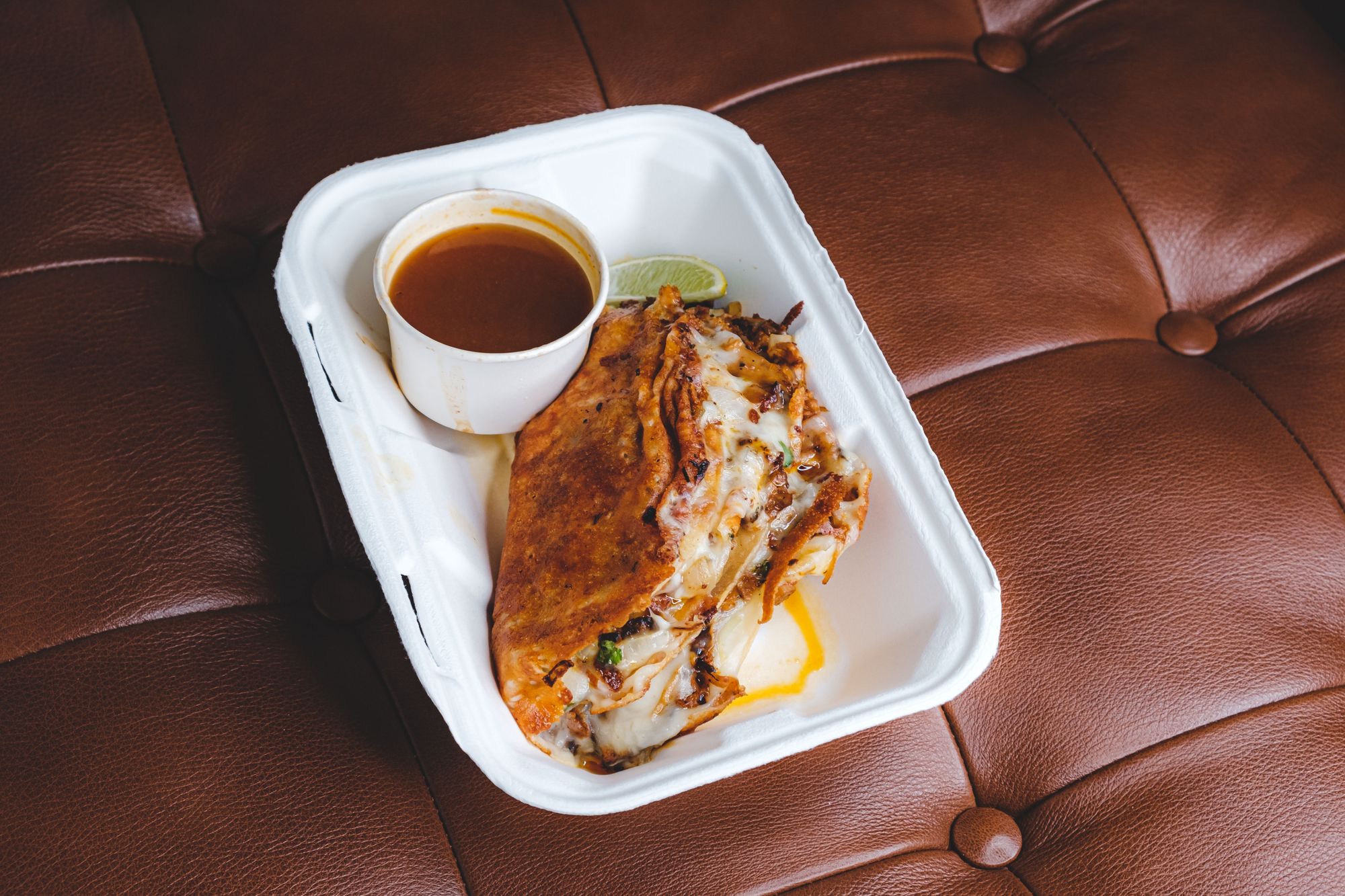 Features:
Top Rope Birria is a non-descript red food truck that often shows up at breweries around Vancouver and Burnaby. For my visit we were at Strange Fellows who have set up an agreement where you can order your birria tacos outside and enjoy table space at Strange Fellows even if you weren't planning to order beer (though you should).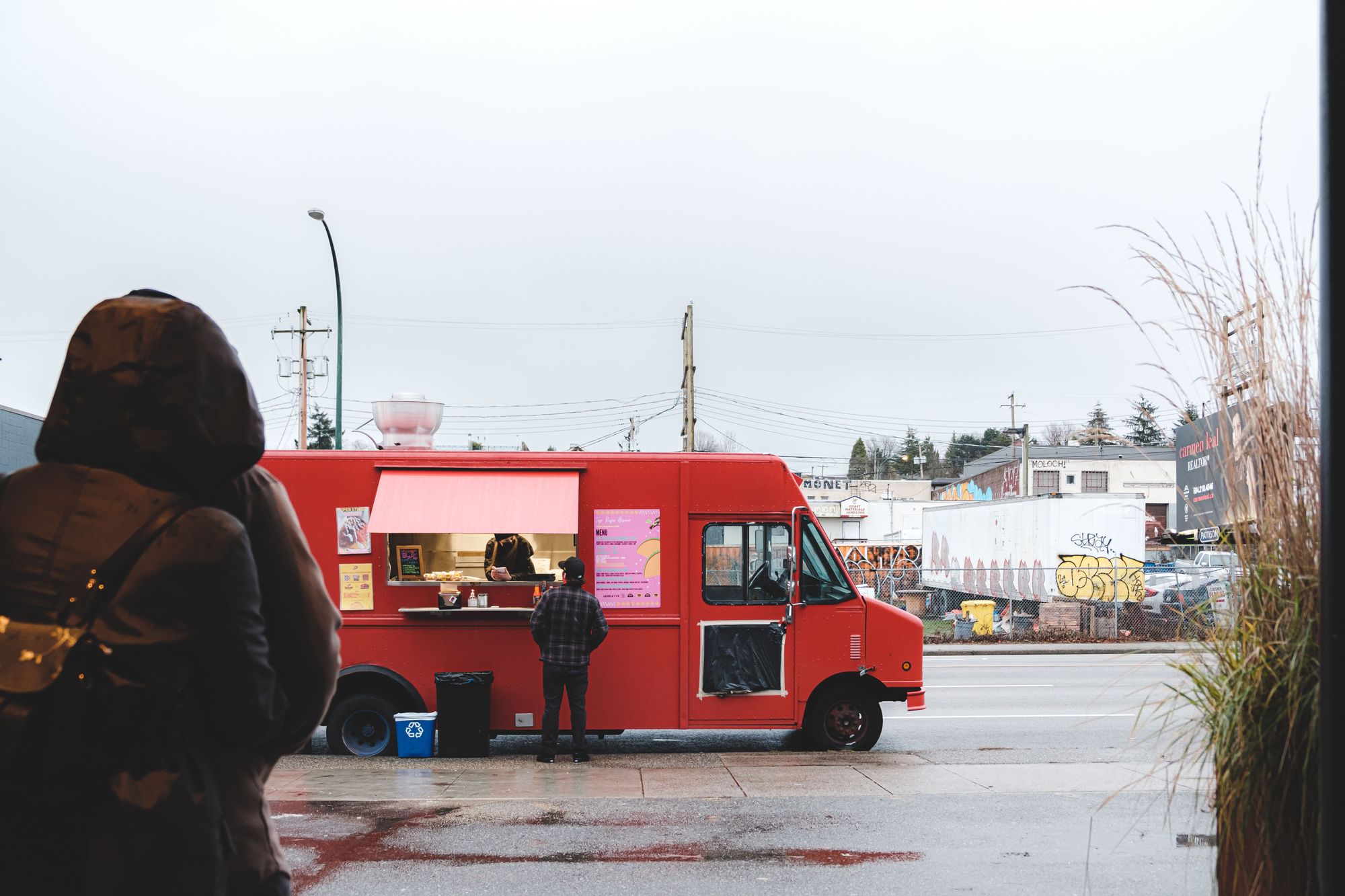 Service:
Like every food truck, you'll place and pay for your order at Top Rope Birria prior to waiting for your order. During this time, you can pull up a table at Strange Fellows but you'll need to pay attention when your order is called out so that you can go retrieve it. The staff at the food truck were bubbly and very accommodating about me taking photos of their truck. Our food took about 15 minutes to come out.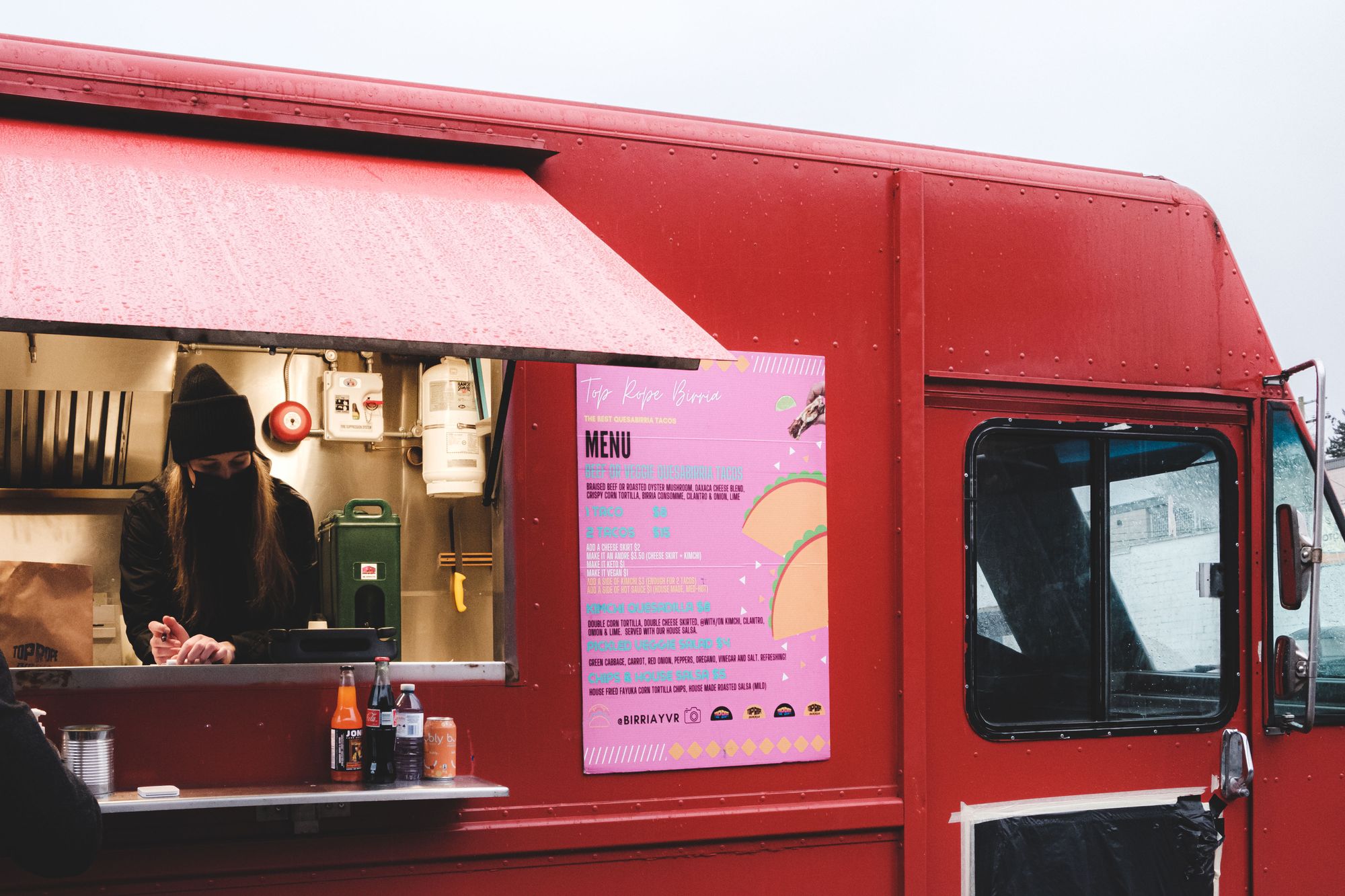 I'm not sure of their plans to build a brick-and-mortar service but I know if my friends are interested in a brewery crawl, I'm going to suggest one being visited by Top Rope Birria.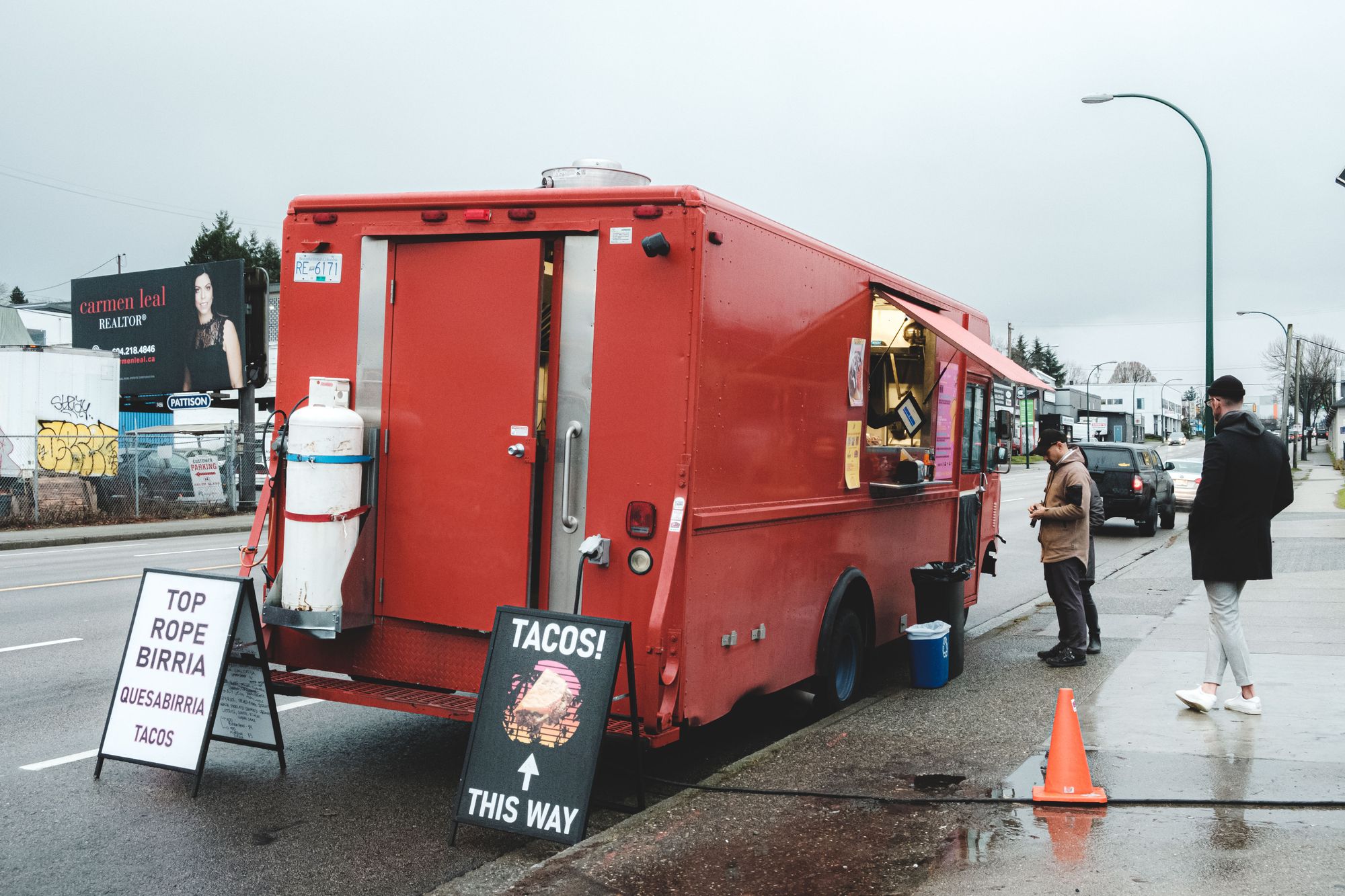 Final Thoughts:
One-liner: Top notch cheesy nachos with enough influence that they now show up on other Mexican taco menus
Highlight: Birria Taco with Cheese Skirt
Price per person: $16-$23
Would I go back? Yes.