Brunch is a topic that will never get old. On the brunch at the newly opened Colony Bar in North Vancouver, dare I say brunch has seldom been as relaxing? For that Whistler Village feeling, this 3rd branch in the Northwoods Village (a recently developed residential neighbourhood), one can have a brunch without the lines and with all the ambiance of the forested North Shore. Last week I had a chance to experience Colony Bar No. 3 for myself.
Disclosure: This was a complimentary tasting provided in exchange for an honest overview and no monetary compensation.
Food and Drink:
Team GlueCrew came here for a Saturday morning brunch and I had a great taste of the following:
Caesar Cocktail ($5)
Avocado Toast w/ Egg ($9 + $2)
CB Benedict ($13)
Stadium Bowl ($13.45)
I started the meal off by day-drinking with the house caesar cocktail. This featured house vodka, clamato, house spice, and a pickle spear. I wasn't expecting much for $5 but the pickle was a generous serving, the house spice rim had a meticulous sectional rubbing, and the cocktail delivered on tomato flavour. Despite being $5, this is still a real serving of alcohol. Please do not drink and drive especially given the proximity to crazy tourists lurking around Deep Cove.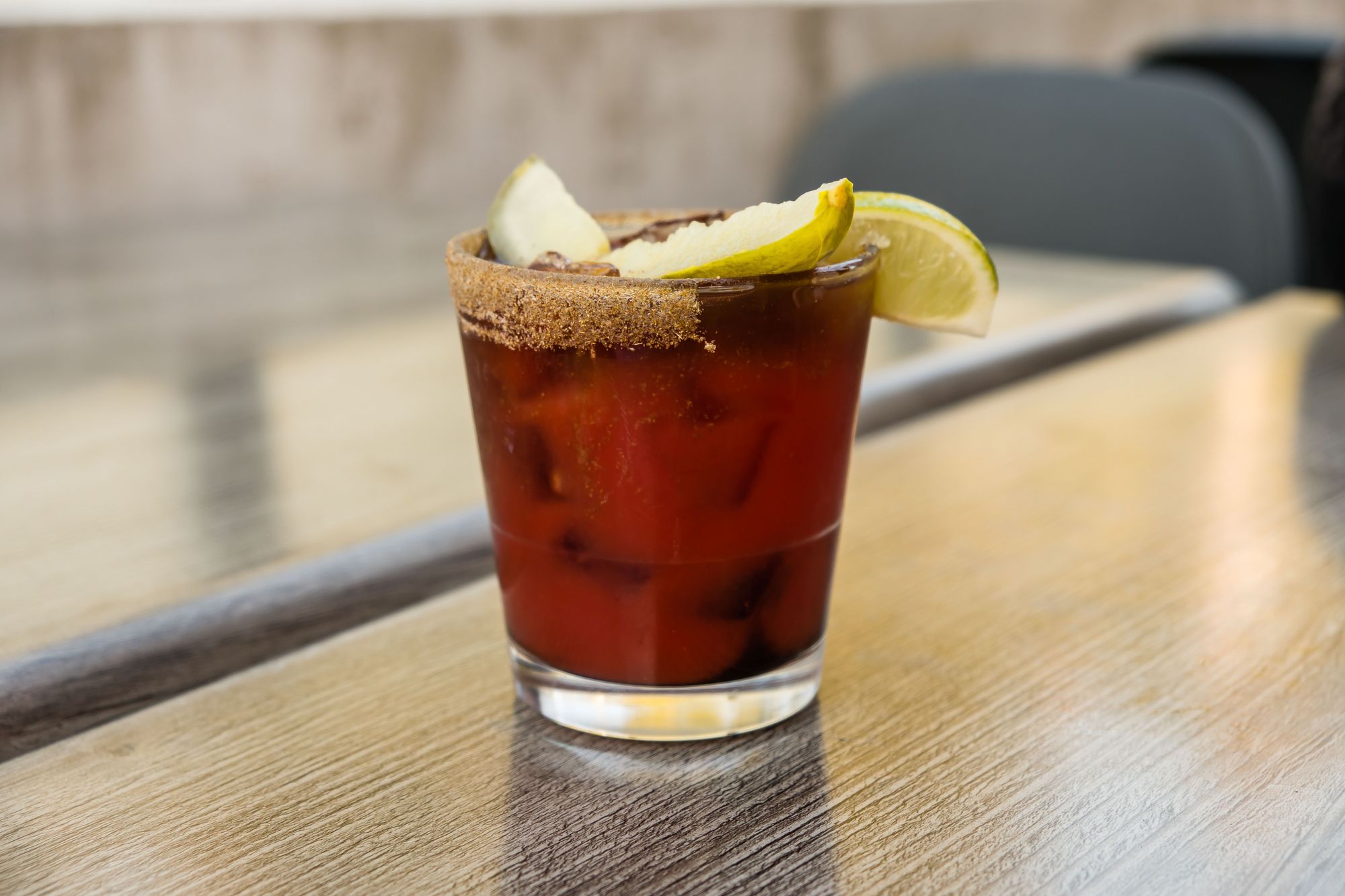 Next up was the avocado toast, or rather, avocado toast plural, as we actually received two slices with our single egg. The menu doesn't really make it obvious about the two slices so if you plan to apply an egg on top, you might want an egg for each toast. Speaking of the toast, this was of the multi-grain variety and had a ton of satisfying chew on each bite. The avocado was also ripe and was properly mashed into guacamole. A little bit of crushed lemon freshened up the flavour and added a fun zing to the guacamole spread. For best results, get the egg poached soft so you can dispense the yolk across both slices of toast.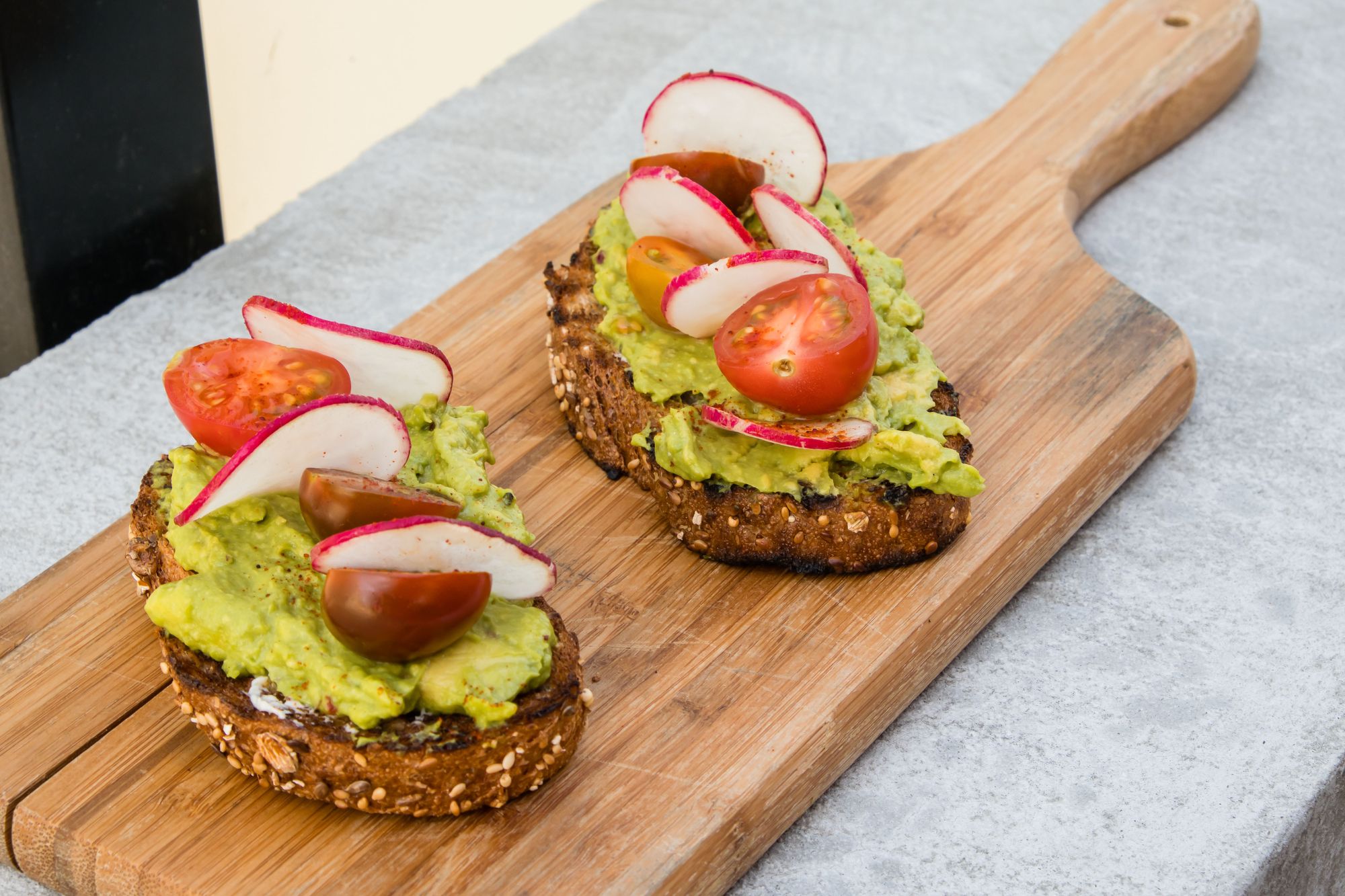 I'm a big fan of benedicts so I was thrilled to see a few benny options on the menu. A noticeable absence for some benny aficionados is smoked salmon which didn't bother my preferences too much. I opted for the CB Benedict which stood for "Canadian Bacon" Benedict. This featured back bacon, poached eggs, and house-made hollandaise sauce perched on a toasted English Muffin. New potato hash browns rounded out the plate. The poaching on these eggs was superb. I could take my fork and pop the yolk out with almost zero effort. The hash browns were my preferred way of serving potatoes. Each one was plump, well-seasoned, and fluffy on the inside. The hollandaise, though house-made was quite biased on the savoury side. I personally prefer a little bit of thyme, dill, any herb really, to add some depth to my hollandaise, but won't complain too much as this benny sits on the more regular tier of brunch dining.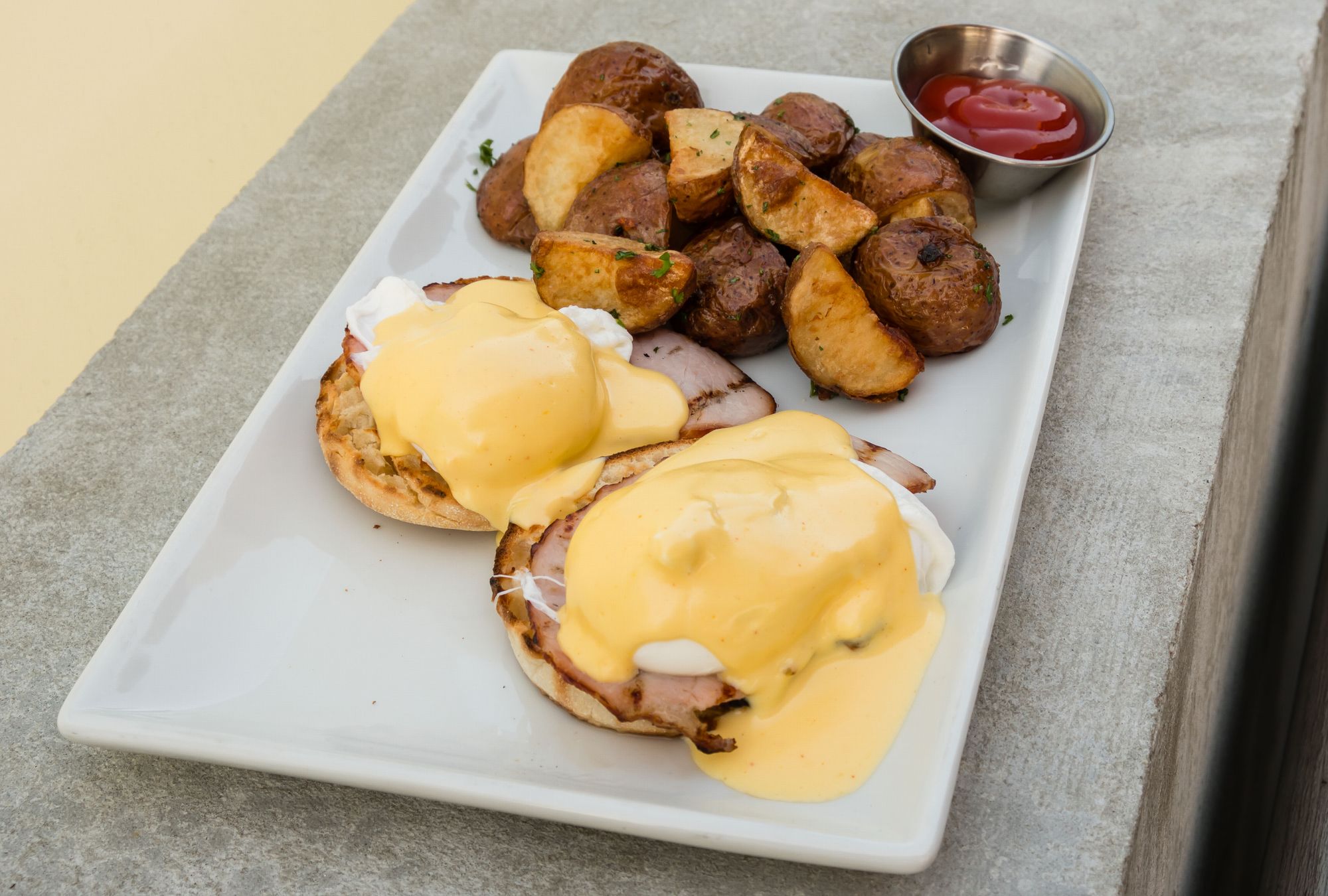 Last but not least, the stadium bowl. This was the dream for any potato lovers and the bane of anyone on a keto diet. Similar to the benny, these potatoes were plump and fluffy. The extra bit of hollandaise here went a long way in coating everything in a thin layer of sauce. Unlike the benny, the hollandaise had a bit of bell pepper and onion to give it the depth that was lacking above. The chorizo was cooked well and was as juicy as the caramelized onions. A couple slices of toast rounded out this carbohydrate paradise of a bowl. If you're a fan of the charlie bowl at Jam Cafe, this stadium bowl should be right up your alley.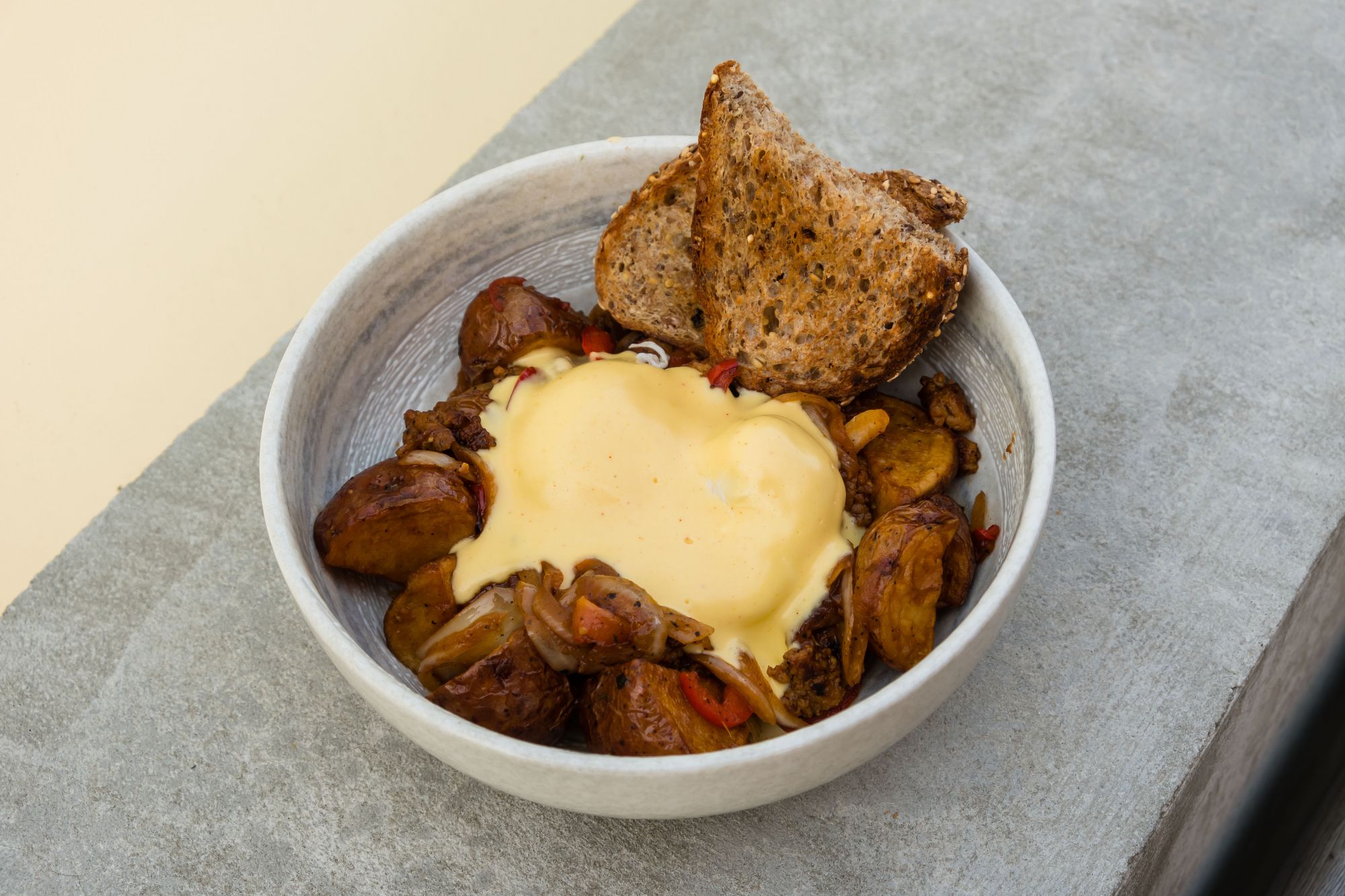 Features:
The best part about brunching at Colony Bar is that their patio, at least for the spring, is open for business during the morning and noon. The patio features a gazebo, a marble bar that mirrors the inside bar, and plenty of opportunities to soak your body in vitamin D. In addition to the North Shore breeze, there was a very relaxing vibe while chilling outside. I mentioned the Whistler Village bit in the intro,  but the reason for similarity lies in the wood and stone structure of the venue. It fits the character of the Northwoods neighbourhood like a glove and would make for a great pit stop en route to and from Deep Cove. There's seating for about 60 guests on the patio.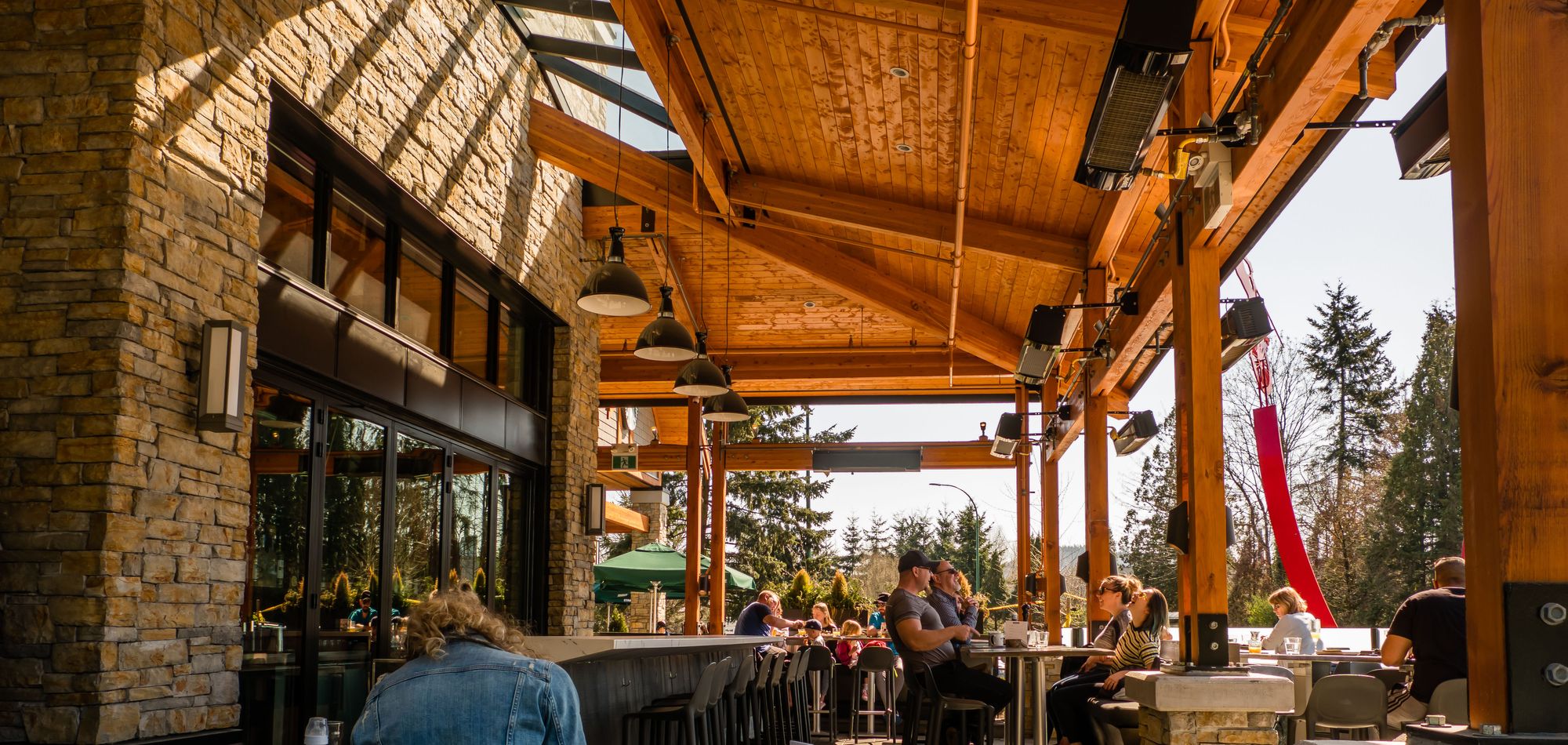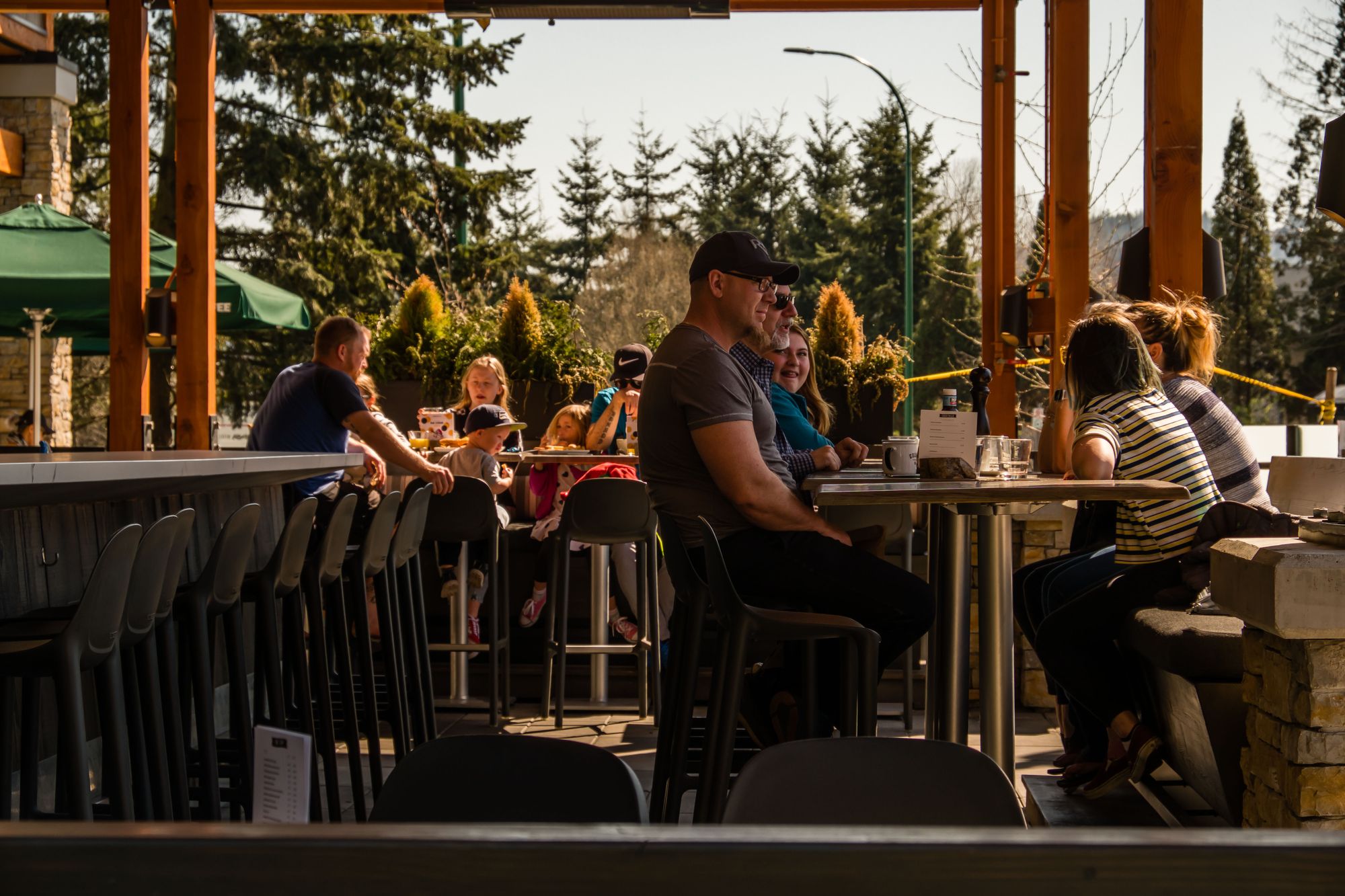 Inside Colony Bar is also quite a marvel. The huge ceilings are unlike any other location's interior and have that designer chic you'd expect at a place like Savio Volpe or Saku. If I had to choose a comparable, it felt like the vibe of Emily Danylchuk who designed Saku in Vancouver. There's a ton of seating inside, probably about 100, with ample TVs if that's your thing.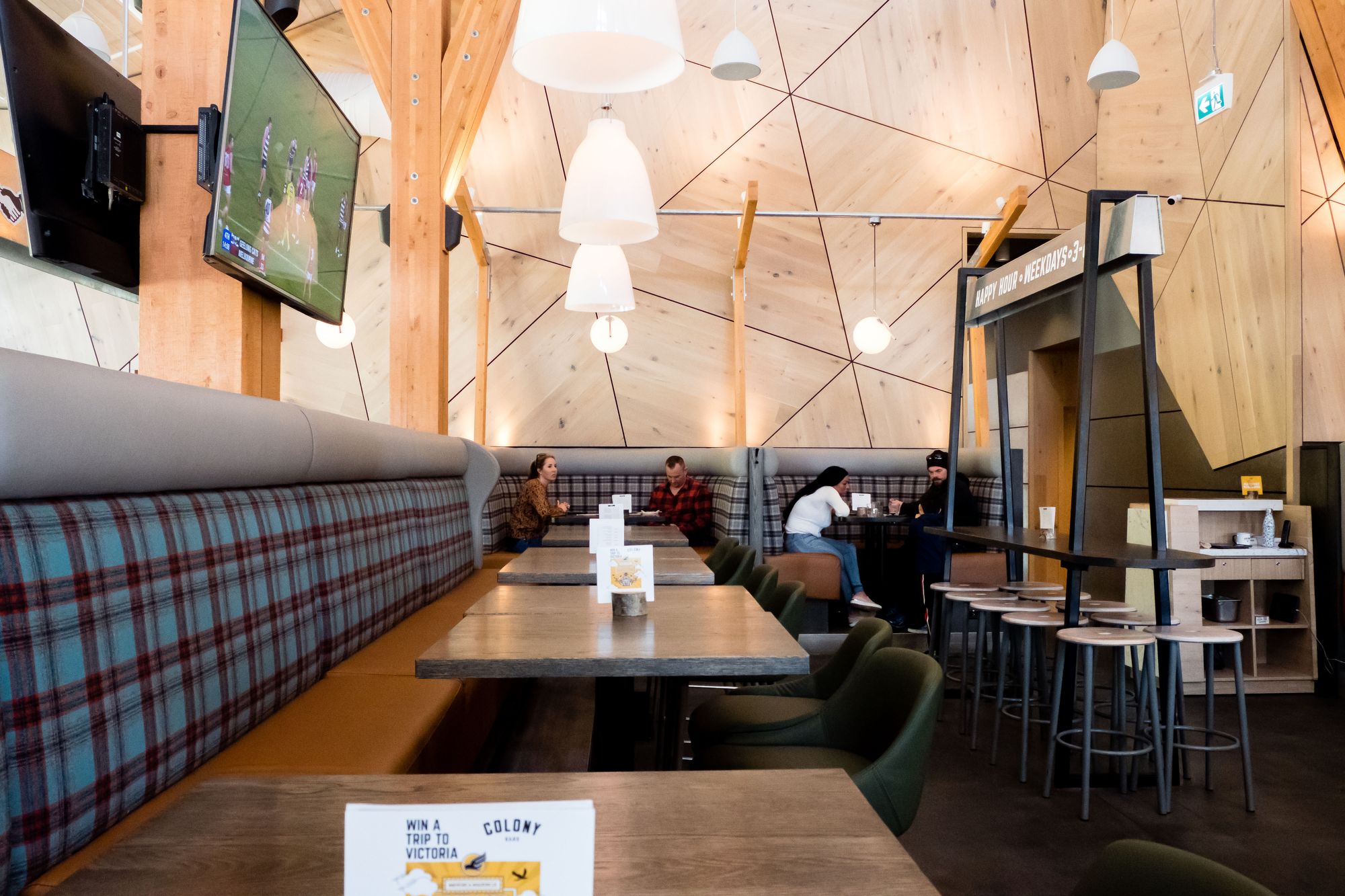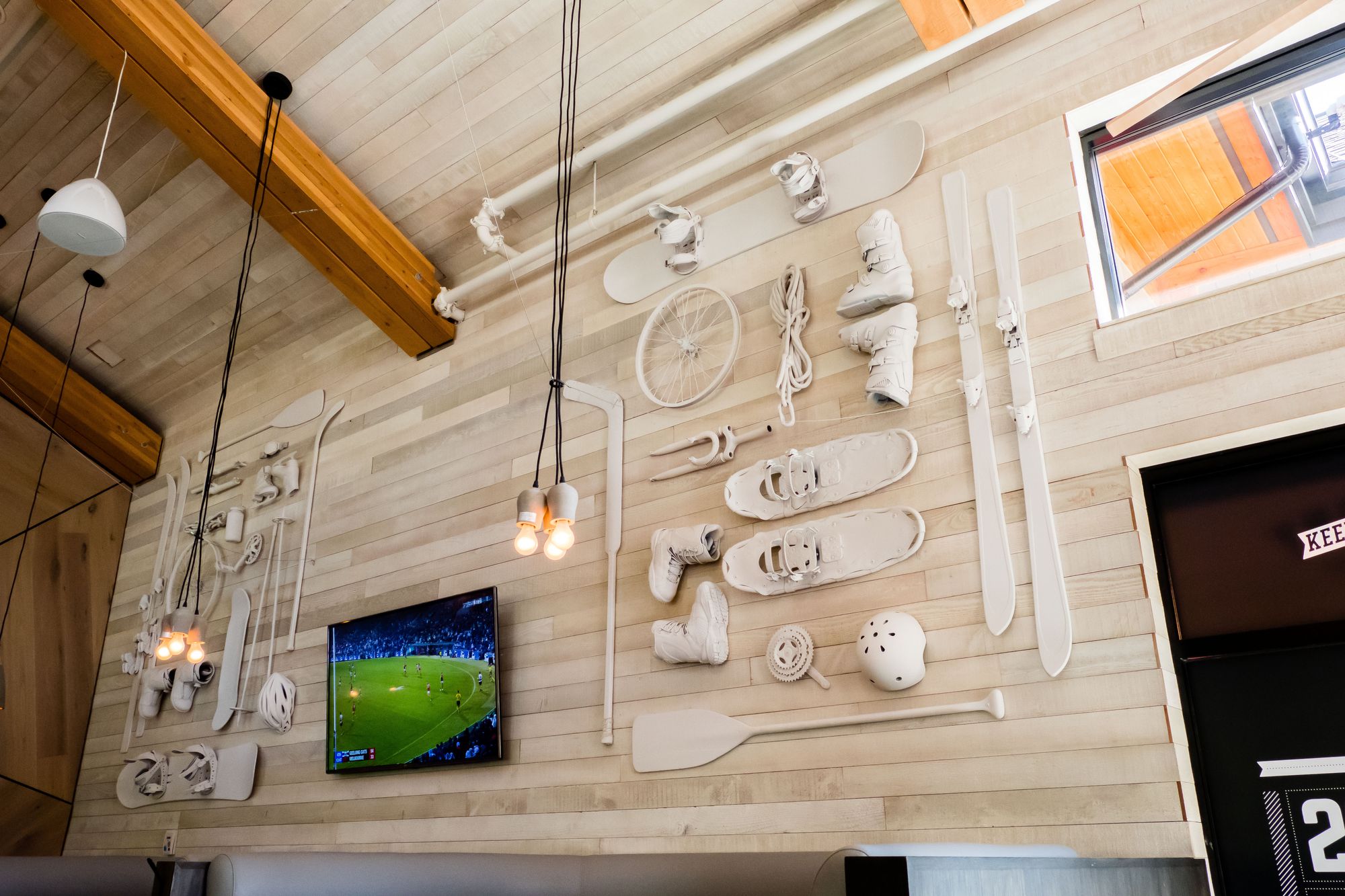 Final Thoughts:
One-liner: Some of the most relaxing brunch vibes with a very approachable menu and immersive structure
Highlight: CB Benedict
Price per person: $16-$25
Would I go back? Yes.