A treasured tradition for locals and visitors alike, the Vancouver Christmas Market returns to Jack Poole Plaza (at the Olympic Cauldron), November 21 – December 24, 2018, with extended hours from 11:30am to 9:30pm. The city's signature yuletide celebration amplifies and expands its festive offerings with more than 80 huts stuffed with sweets, treats, and treasures, coupled with an increased lineup of large-scale activities and live entertainment. Attracting a record number of more than 220,000 visitors last season, the market remains one of Vancouver's beloved holiday events in which to savour the abundance of authentic German-inspired sights, sounds, and flavours.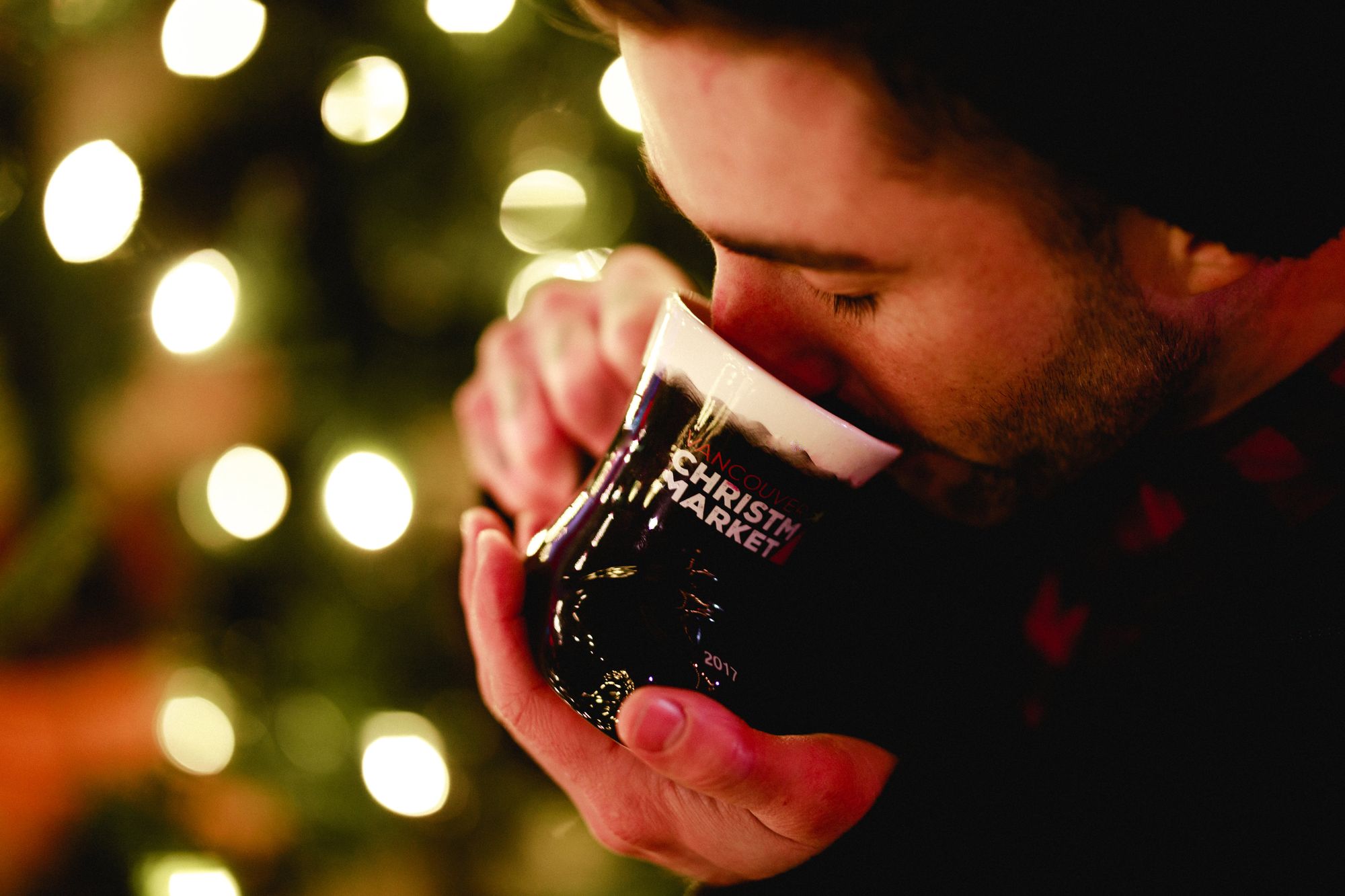 Among this year's expanded highlights is a cozy heated Alpine Lounge where visitors will be able to relax and enjoy hot beverages and delicious food in a warm holiday environment.
Afterwards, guests can make their way outside to revel in the new Winterdeck located beside the Alpine Lounge, featuring a charming entrance arch, a giant lit up picture frame, and stunning views of the North Shore. Couples will delight in venturing down Lovers' Lane – an Instagram-worthy 30-foot long tunnel adorned with 10,000 twinkling lights and mistletoe.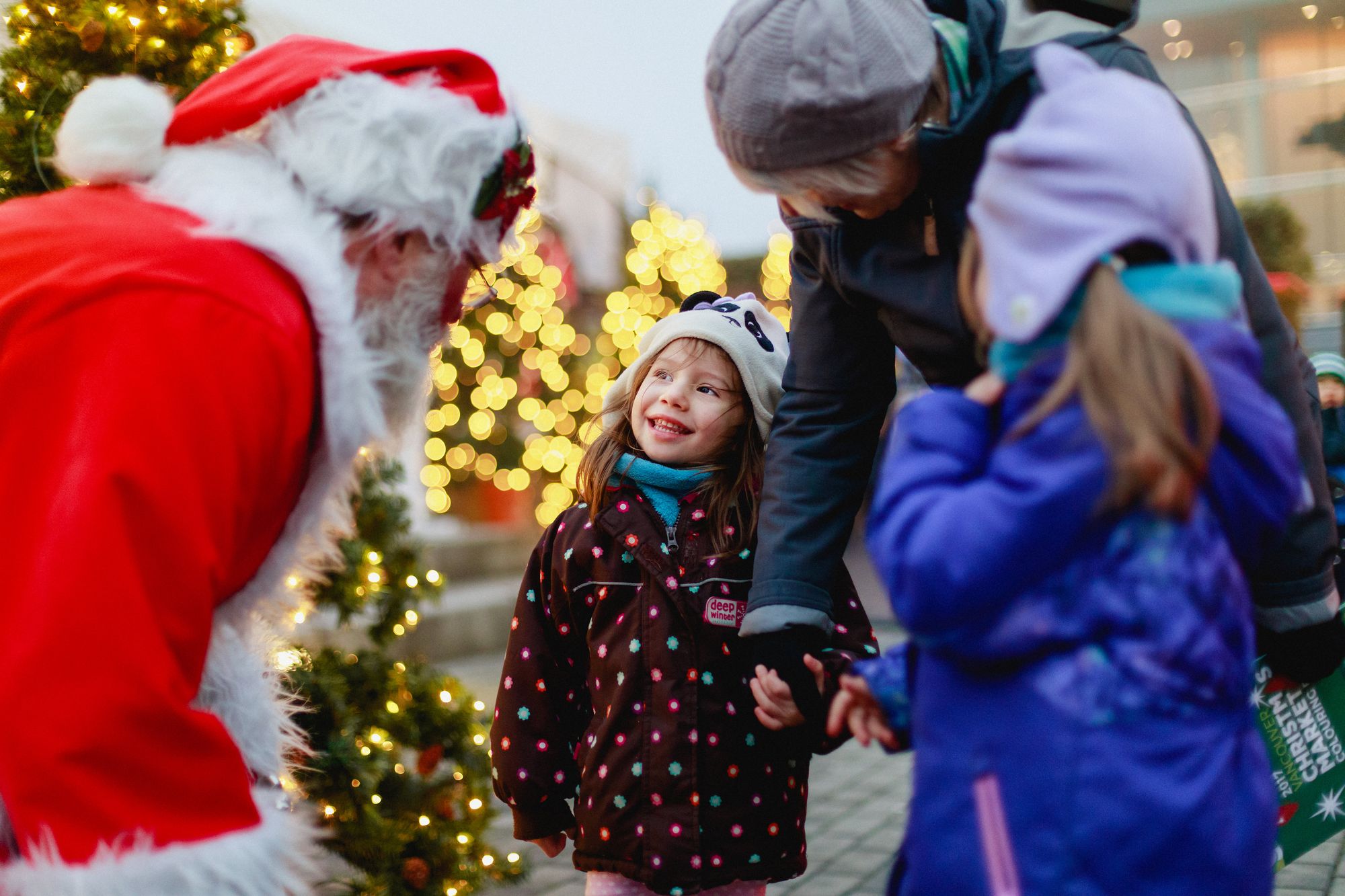 A Love Lock Installation will be placed near the tunnel to which lovers can attach a 'Vancouver Christmas Market Love Lock', serving as a beautiful symbol of love and partnership over the holiday season. Visitors will be dazzled by Santa in a 12-foot long sleigh floating underneath the Olympic Cauldron, and the return of Canada's first-ever Walk-In Christmas Tree, glittering with 36,000 twinkling lights.
These magnificent sights will provide the perfect backdrop for guests to take festive photos with family and friends and share in the magic of the season.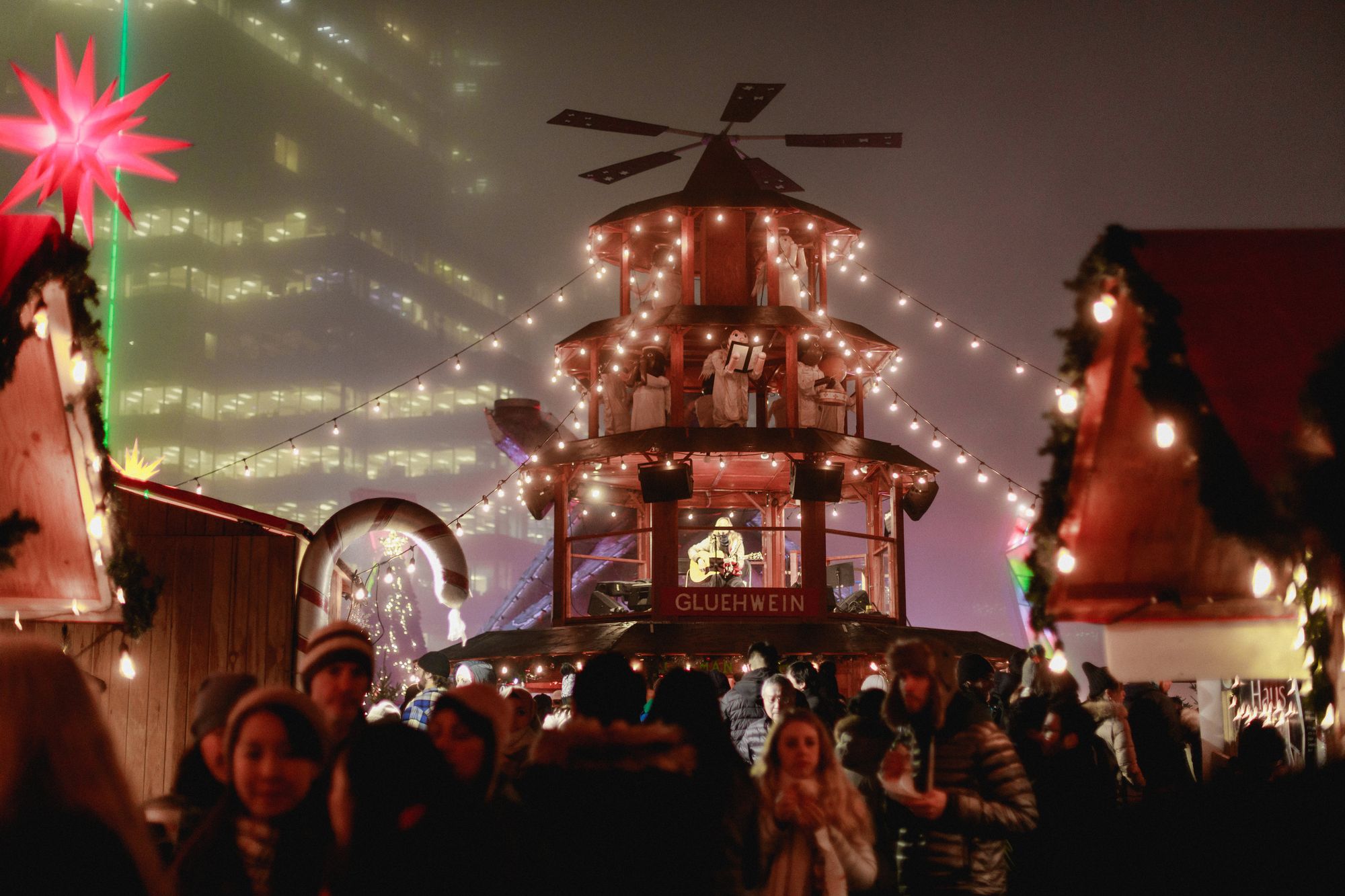 A huge draw to the Vancouver Christmas Market is its signature array of mouth-watering delectables, including Glühwein (a hot-spiced mulled wine), German Bratwurst, Gulasch, Spätzle, Schnitzel, Strudels, Transylvanian Chimney Cakes, a selection of German beer, award-winning German style wine, and so much more.
A variety of new local vendors will be offering the best food and drink BC has to offer including organic vegan and vegetarian fare from the Organic Villa Vegan Haus, charcuterie from the Charcuterie Haus, sweet and savoury macarons prepared by Bon Macaron Patisserie, syrup-filled pancakes made by Mr. Hot Cakes, warm roasted chestnuts from JJ's Fresh Roasted Chestnuts, and gluten free hard apple cider made by Howling Moon Craft Cider.
In addition to Deutschland delicacies and returning favourites – such as the Christmas Carousel and the Christmas Pyramid's 'Flying Stage' perched 10 feet high above the market offering a lively line-up of daily festive entertainment, visitors can wander throughout the market's quaint pathways of huts, discovering lovingly crafted gifts and treasures.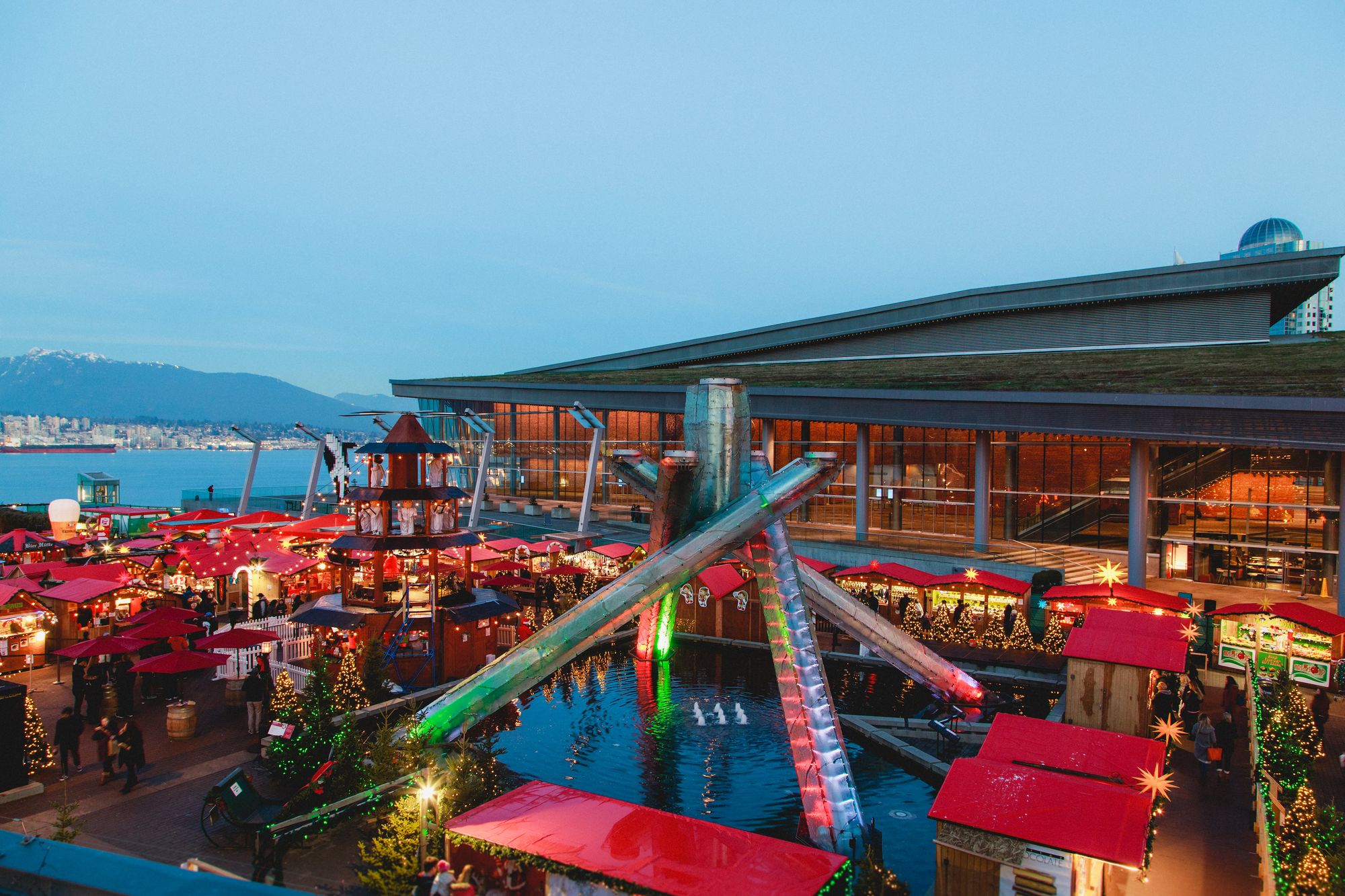 Families will enjoy a multitude of holiday activities including the market's new Kinder Kraft Igloo sponsored by 4Cats Arts Studio, featuring a market-wide Christmas scavenger hunt for children, as well as free arts and crafts. The Santa Photo Hut also returns along with cookie decorating for kids at the Gingerbread Haus.

New events and highlights at the 9th annual Vancouver Christmas Market include:
Children's Wish Weeks | November 23 to December 7
The Vancouver Christmas Market is honoured to work with and support its charitable partner the Children's Wish Foundation. During the market's 'Children's Wish Weeks,' please visit the market and make a donation to help raise $10,000 to make a deserving child's wish come true.

Free Carousel Fridays | November 23, November 30 & December 7
Enjoy carousel rides on the Christmas Carousel offered by donation to Children's Wish.

Shopping Day | November 25
Get your Christmas shopping done early at the Vancouver Christmas Market! This special day will feature one-day-only deals at gift vendors throughout the market.

Foodie Tuesdays | November 27 & December 4
A chance to try more for less featuring bites and beverages from select vendors that are $4 and under.

Club Christmas | November 29, December 6, December 13 & December 20
Every Thursday, join us for some after-work drinks, and enjoy our new, later market hours as you bust-a-move with Vancouver's coolest DJs at the Christmas Pyramid or belt out a tune at karaoke in the Alpine Lounge.

Kids Day | December 1
Join Holly & Jolly for a day of family fun! Youth (13 and under) will be able to enter the market and enjoy rides on the Christmas Carousel by providing a donation to Children's Wish Foundation.

Deluxe Date Night | December 5
Romance is always in the air at the Vancouver Christmas Market, but we're hanging a little extra mistletoe for this special night of love! Enjoy 2-for-1 Entry at the gate as well as 'deals for duos' including 2-for-1 carousel rides, pretzels, ciders, and other paired discounts at select vendors.
Canucks Defenseman Erik Gudbranson Visits the Market | December 7
Calling all Vancouver Canucks fans! We are delighted to announce that in support of Children's Wish Weeks, November 23 - December 7, Canucks defenseman Erik Gudbranson will be on site to help make a child's wish come true. Visitors who make a donation to Children's Wish Foundation will have the chance to go head-to-head with Erik as they try to score against him. Are you skilled enough to take him on?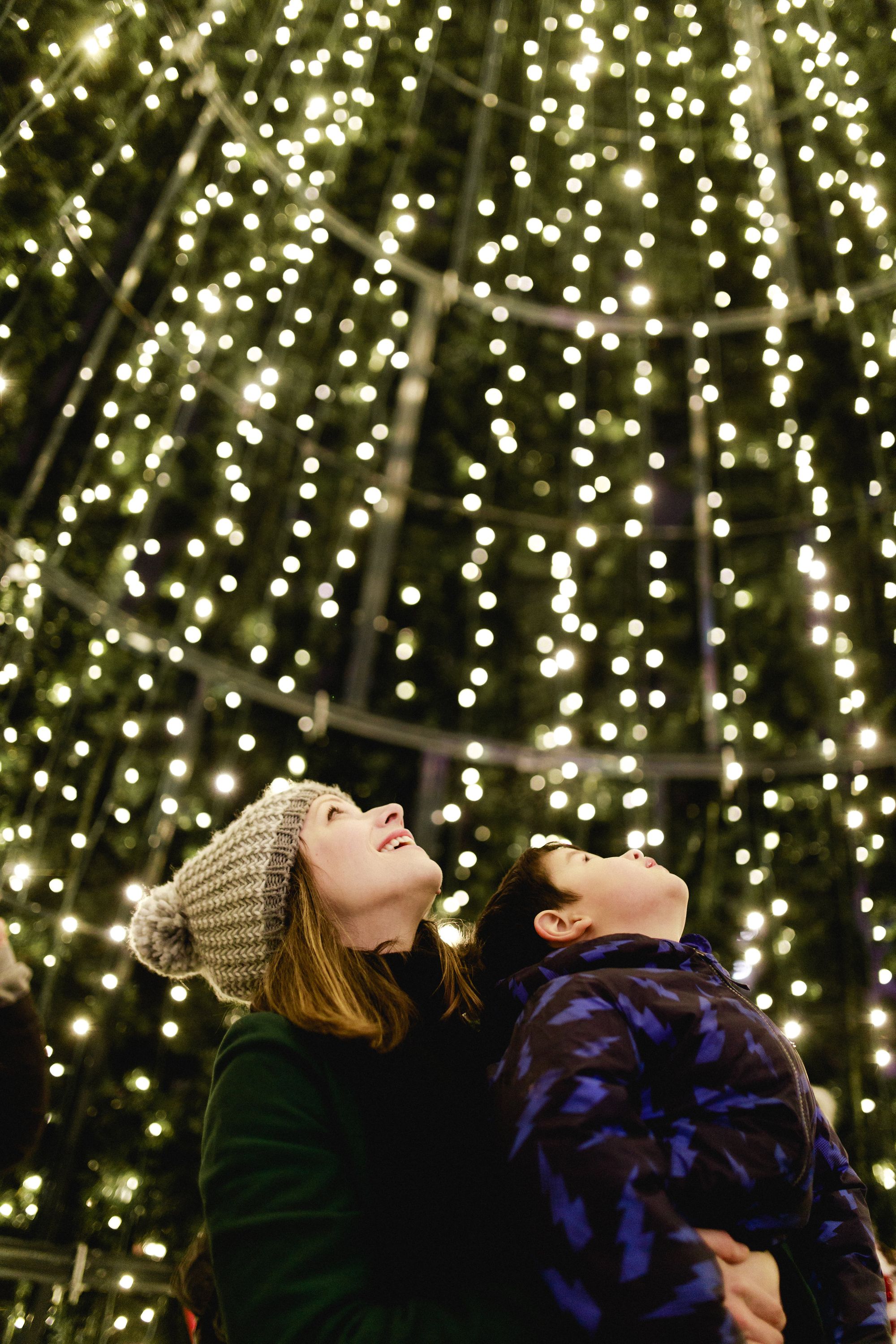 Tickets to the 2018 Vancouver Christmas Market are now on sale!

Tickets: Adult $12, Seniors $11, Youth Age 7-12 $5, Children Age 0-6, FREE.

Purchase online to enjoy an abundance of savings including discounted pricing. A Fast Pass is an upgrade available exclusively online that can be added on to a regular entry ticket for $5 per person.
This offers guests the option to enter through an express line at the entrance and the carousel.
A Fast Pass also includes a 2018 Season Pass and can be used throughout the entire season!

Ticket bookings and Christmas Combos at: vancouverchristmasmarket.com