Another year means another weeklong celebration of all things craft in BC's beer and cider scene at Vancouver Craft Beer Week (VCBW). As the finale, vendors and fans gathered at the PNE Fairgrounds for the Festival to try new (and old) brews, jam out to live music, and enjoy the relaxed nature of what was essentially an acre's worth of beer garden. Here are a few highlights from June 2nd.
Disclosure: I was given a media pass to cover this festival. All opinions are my own.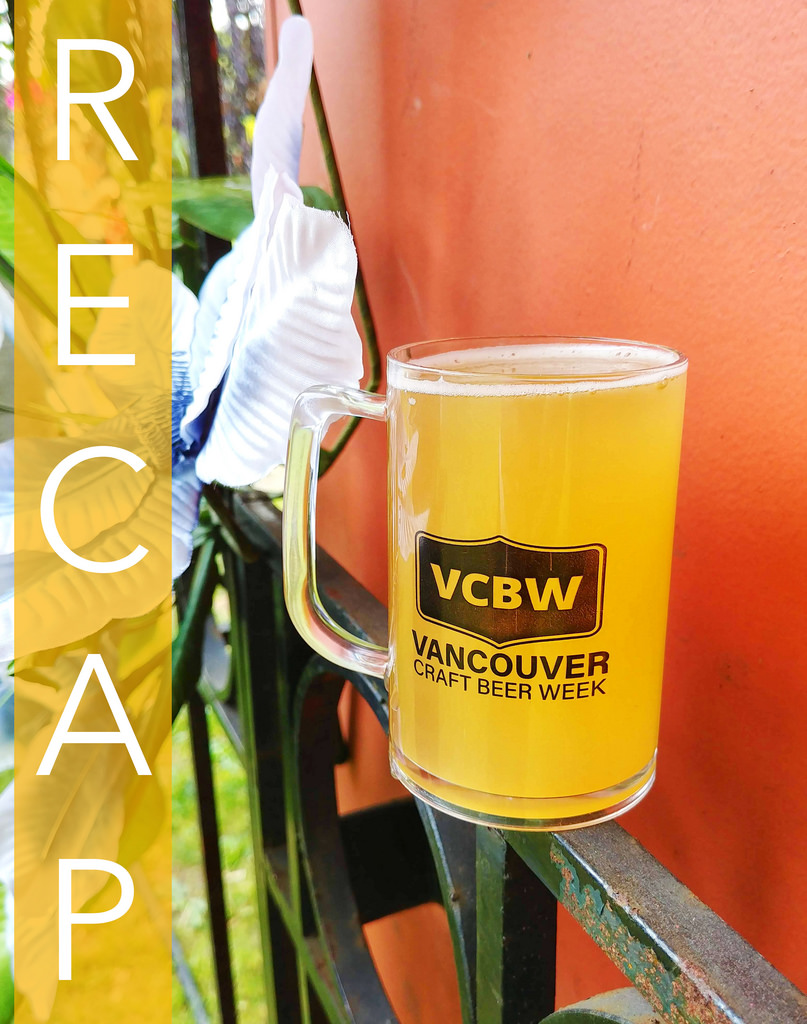 Geographically-Strategic Organization:
First off, this was an amazing event to get to know BC breweries. Not only were a majority of craft beer brands represented, the festival was laid out so the Vancouver breweries were together, Vancouver Island breweries were together, BC Ale Trail (i.e. breweries all across BC), and ciders were put together. Simply put, it was easy to get from the breweries close to me to the breweries in other areas of the province. The festival had a smart layout and I appreciated this kind of planning.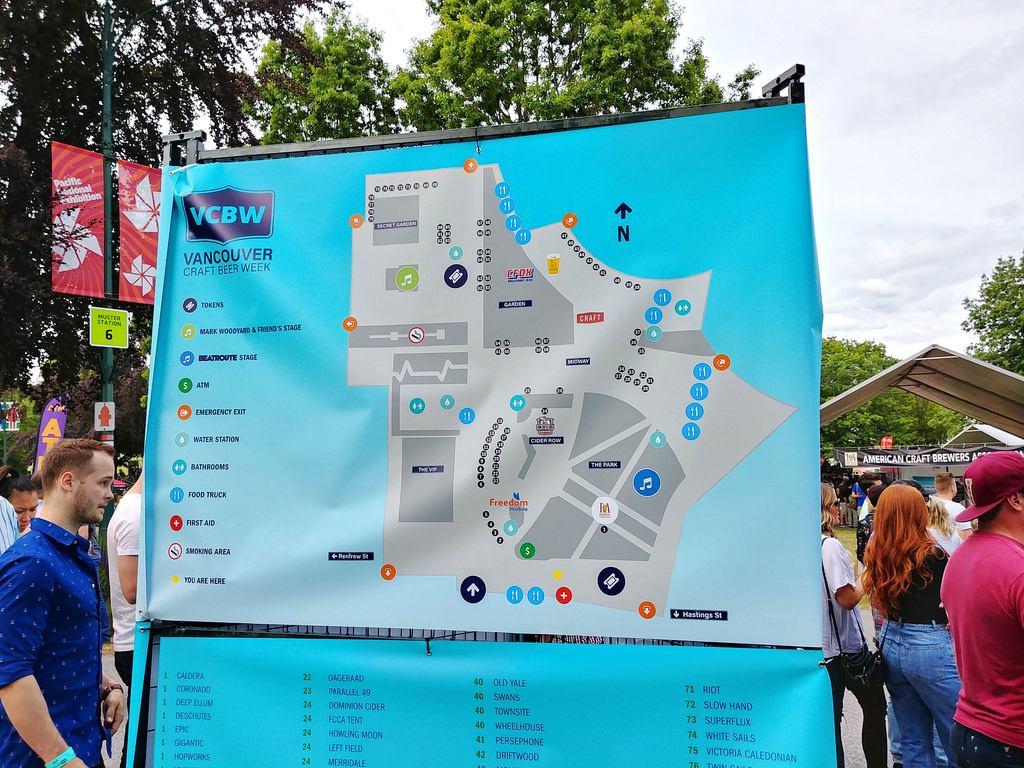 VCBW Map
The festival also featured some side games and activities happening. Bean bag tosses, lawn bowling, dudes painting, and a roaming brass band rounded out the activities I saw.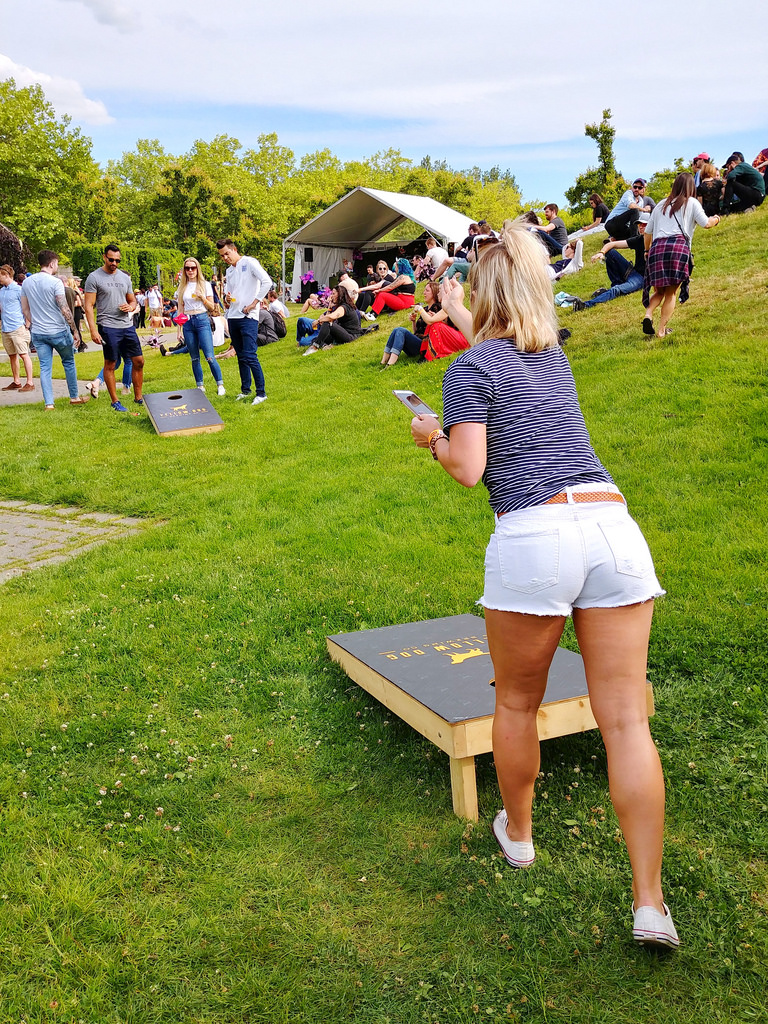 Bean Bag Tossing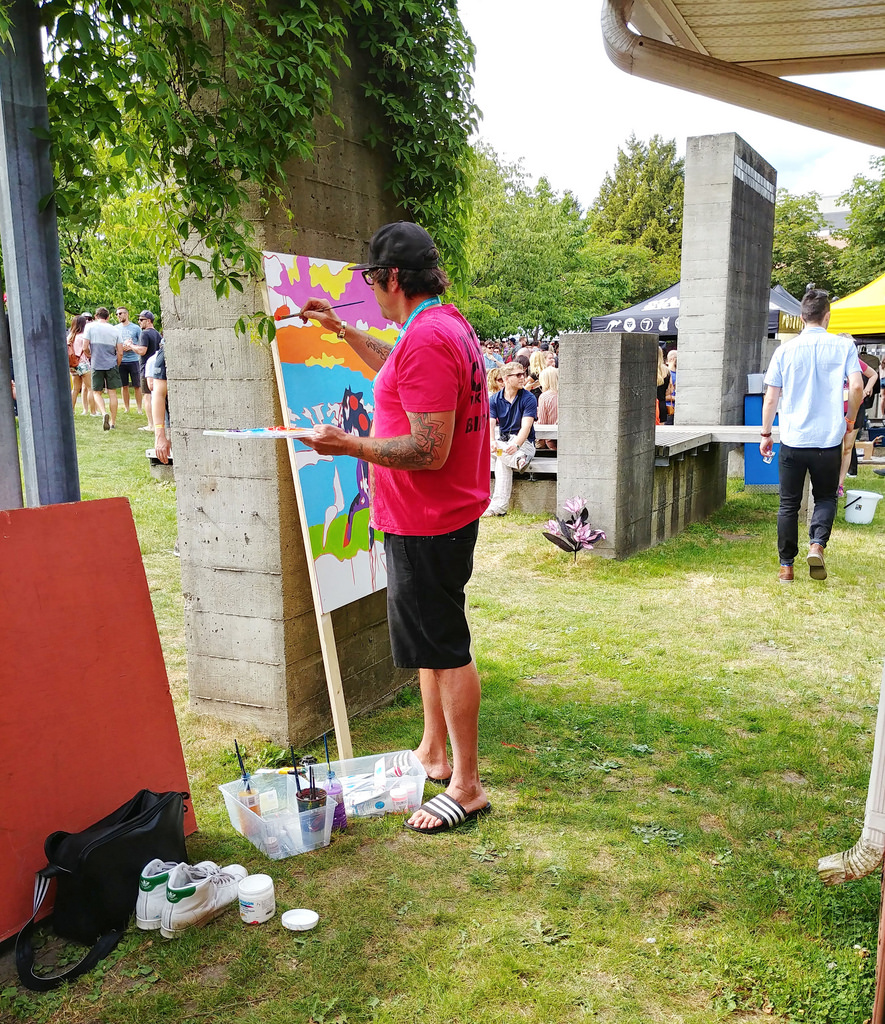 Painting
Music Jams:
If you weren't hearing the constant clinking of beers, you were hearing local talent play the festival, including up-and-comers Youngblood (featured on Spotify's indie radar) and local talent Mark Woodyard. I thought the music was appropriate for the crowd and I'm convinced the next time I see Youngblood it'll be at a dedicated concert.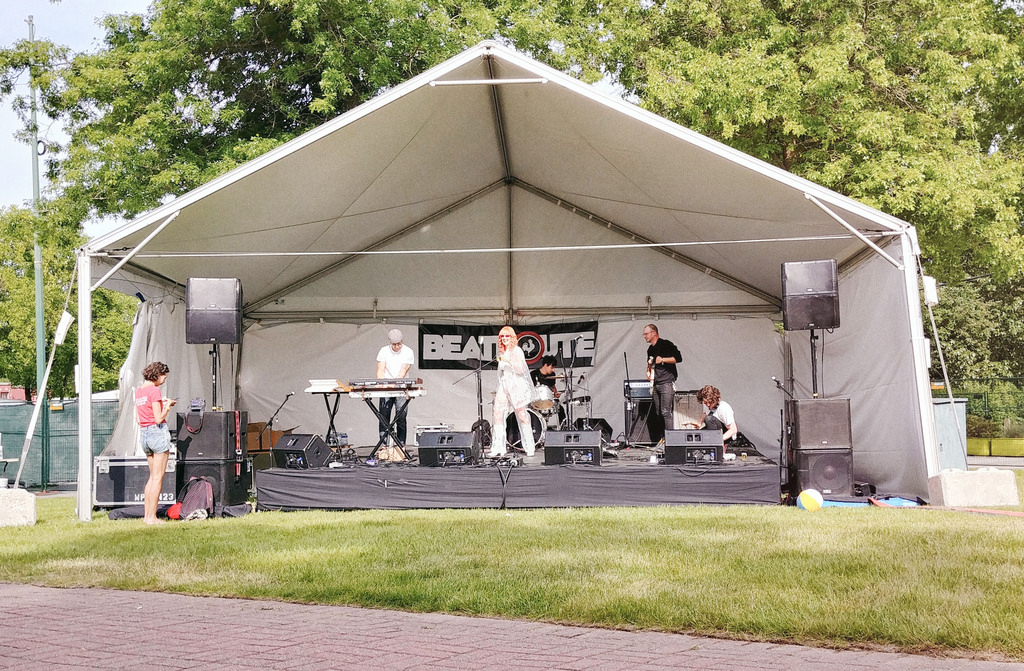 Youngblood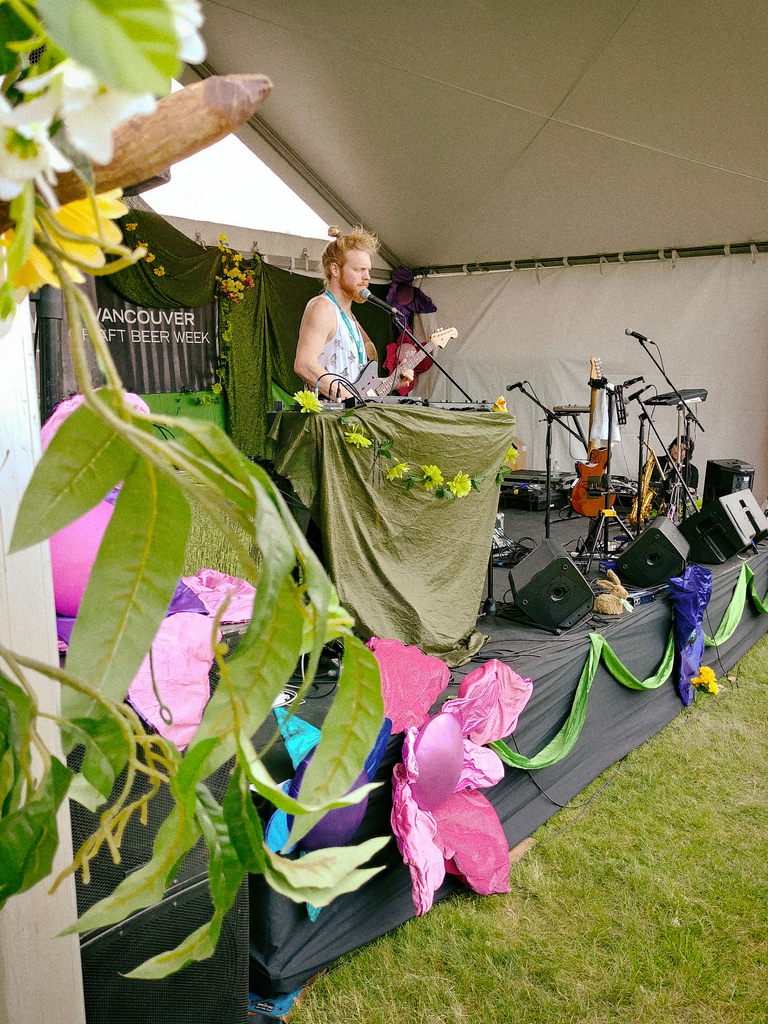 Mark Woodyard
Over near the BC Ale Trail breweries, I also spotted this duo playing. They didn't seem to be any of the featured bands and just appeared to be 2 guys who wanted to play. I tried Googling them to no avail.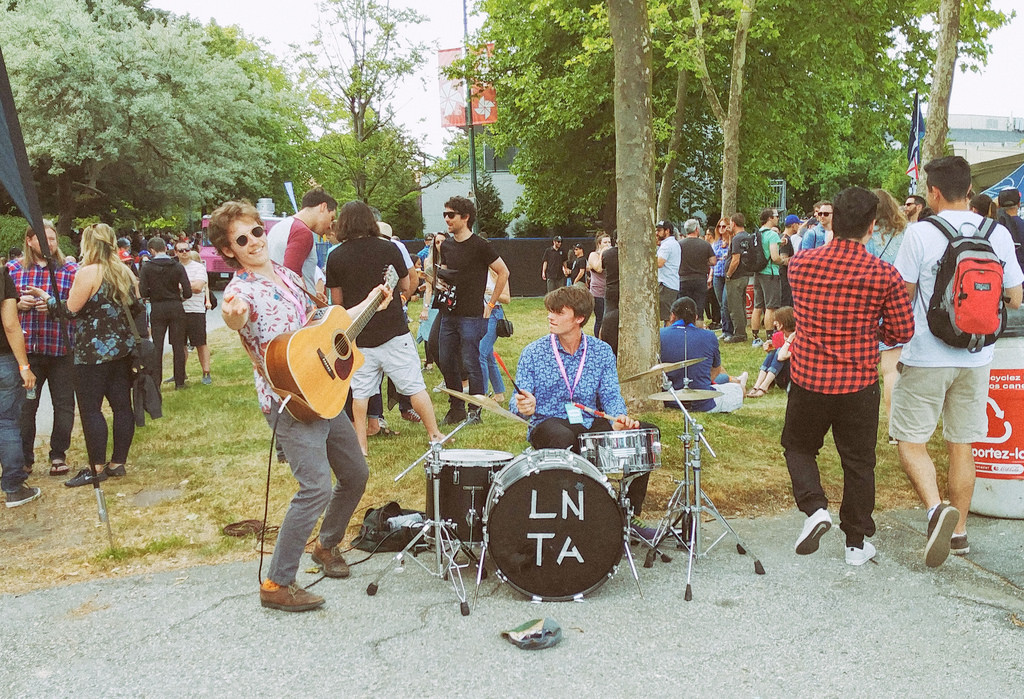 Random Band
Space to Enjoy Beer and Cider:
Ever been to a beer garden where finding a spot to drink was impossible to find? Such a common problem was hugely mitigated at the PNE Fairgrounds as guests had ample breathing space to consume. Picnic tables, grass, and a large knoll overlooking the breweries were just some of the suitable drinking holes. For me, my favourite spot was sitting on the grass and listening to the bands. That started off with Dakota Pearl and Scenic Road Cider's Razz (a mild raspberry cider).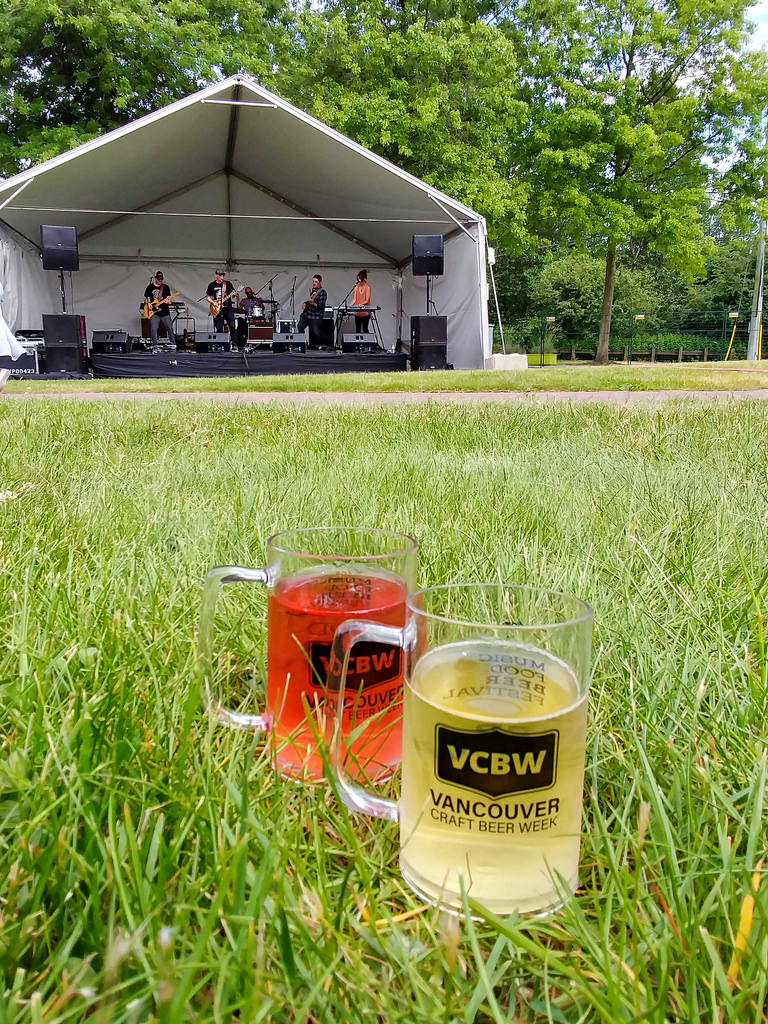 Ciders and Music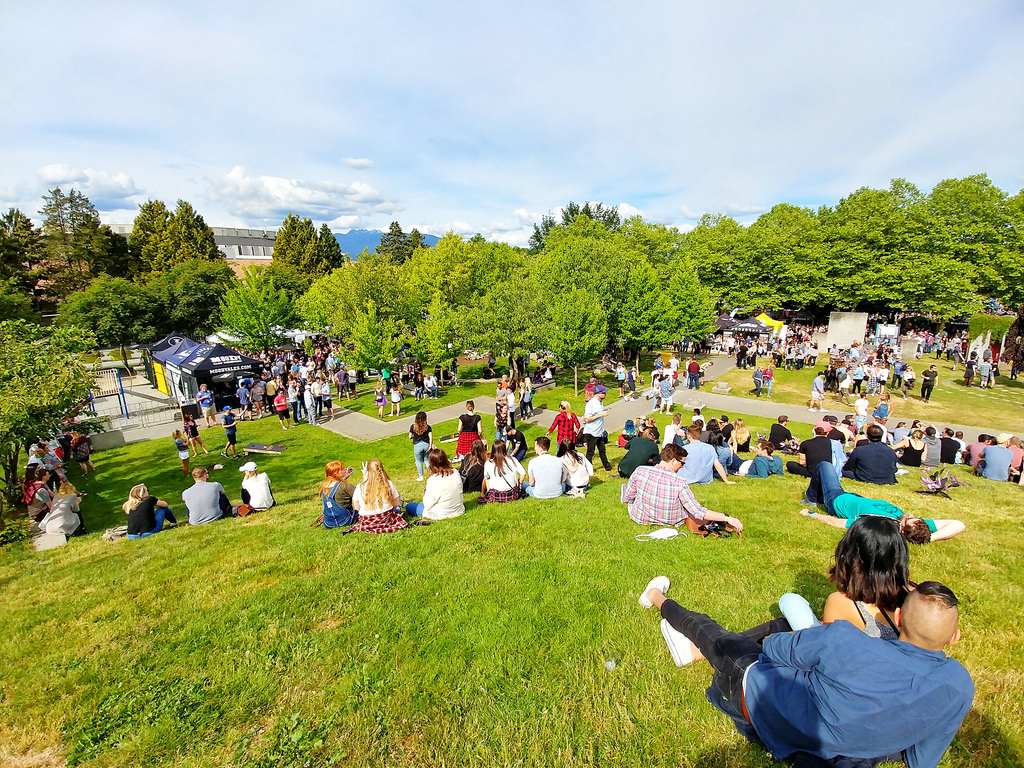 View from the Knoll
Cider was a big new focus for VCBW and they managed to drag the BC Farm Crafted Cider Association in to share a few ciders with festival goers.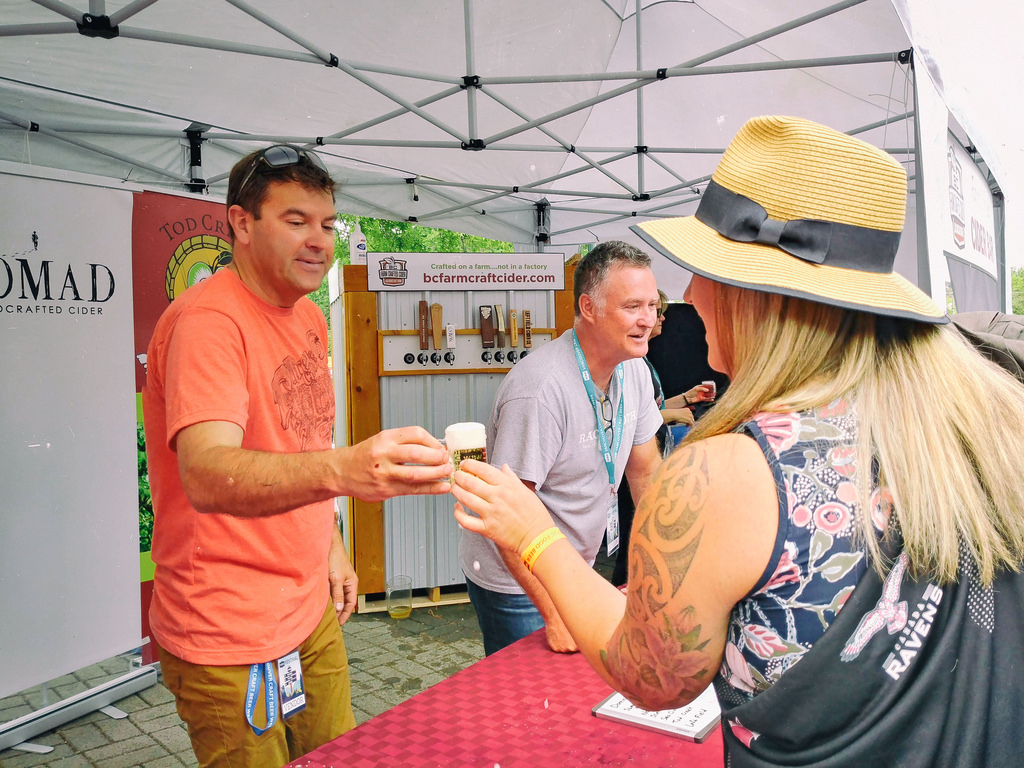 Cider Distribution
Up Close and Personal with Breweries:
So many times at bars I've pondered over the story behind a beer. With many breweries sending their principal brewmasters to VCBW, I had a great time getting to know some founders' stories and the niche they were aiming to carve (see, a craft beer's mission is never fulfilled) for themselves. In particular, Merridale Cider and Distillery explained their story of origin at a time when cider was much less popular in BC.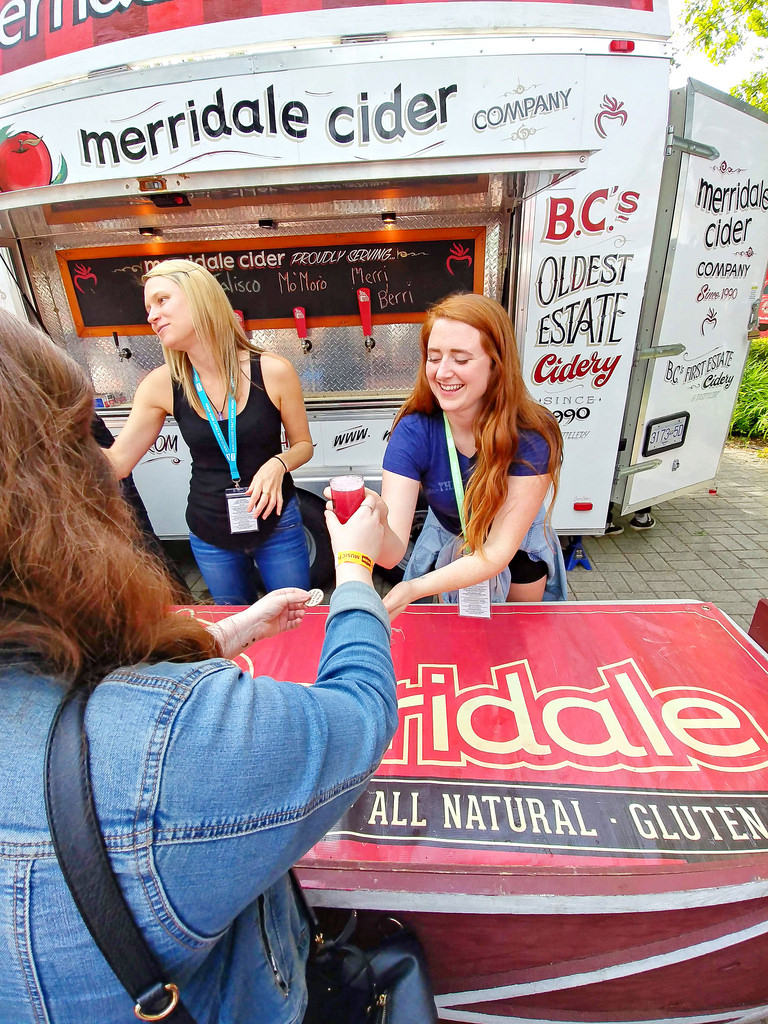 Merridale Cider
Final Thoughts:
VCBW Festival, for me, serves two purposes. It allows me to get to know the breweries I've never heard of from different pockets of BC, and I get to check in on the local breweries around me. Couple this with a great crowd vibe and music, and I think VCBW Festival is a winning type of event unlike any other outdoor drinking event.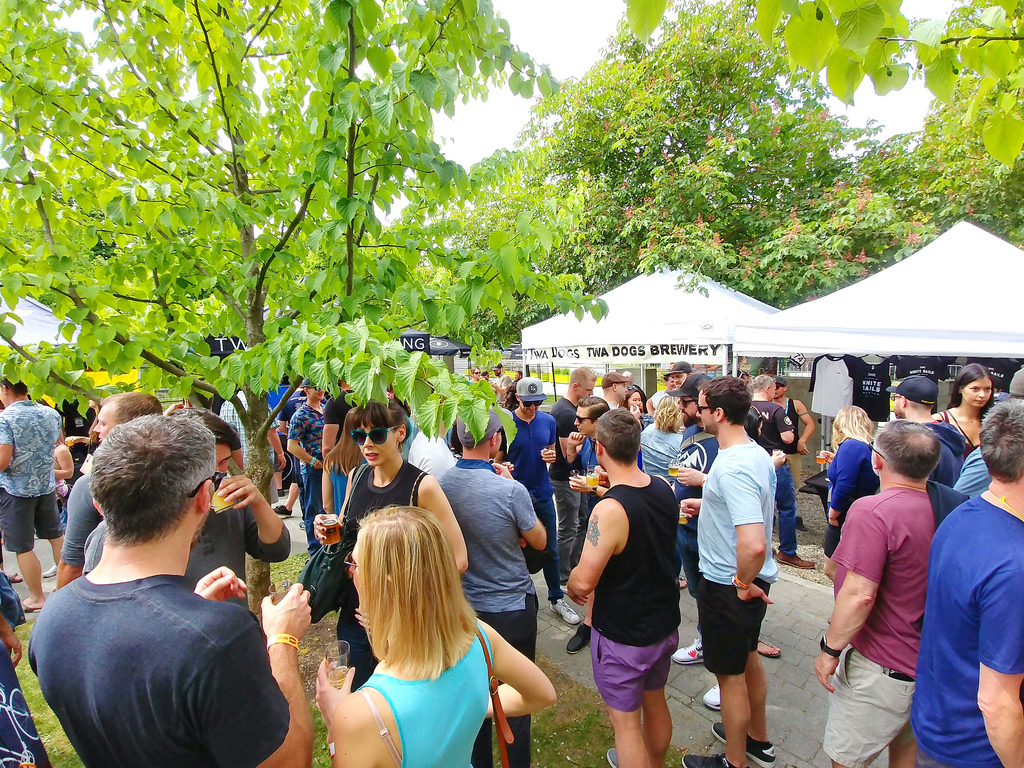 Drinking at VCBW
And yes, this year there were a ton more washroom stations, including non-port a potties!
One-liner: Your favourite craft breweries and more in a musically-charged and fun environment
Highlight: All the ciders
Price per person: $20-$30 (plus your ticket purchase)
Would I go back? Yes.