Prior to last Thursday, I was curious as to the purpose of wine seminars. As a wine sipper commonly found in tasting rooms and tours, a seminar approached borderline hardcore. I was given an opportunity to bust my assumptions at the Vancouver International Wine Festival's Graham's Tawny Ports Seminar and it was much more engaging than I anticipated. Here are my top 3 reasons for attending a wine seminar:
Disclosure: I was given a media pass to cover this event. All opinions are my own.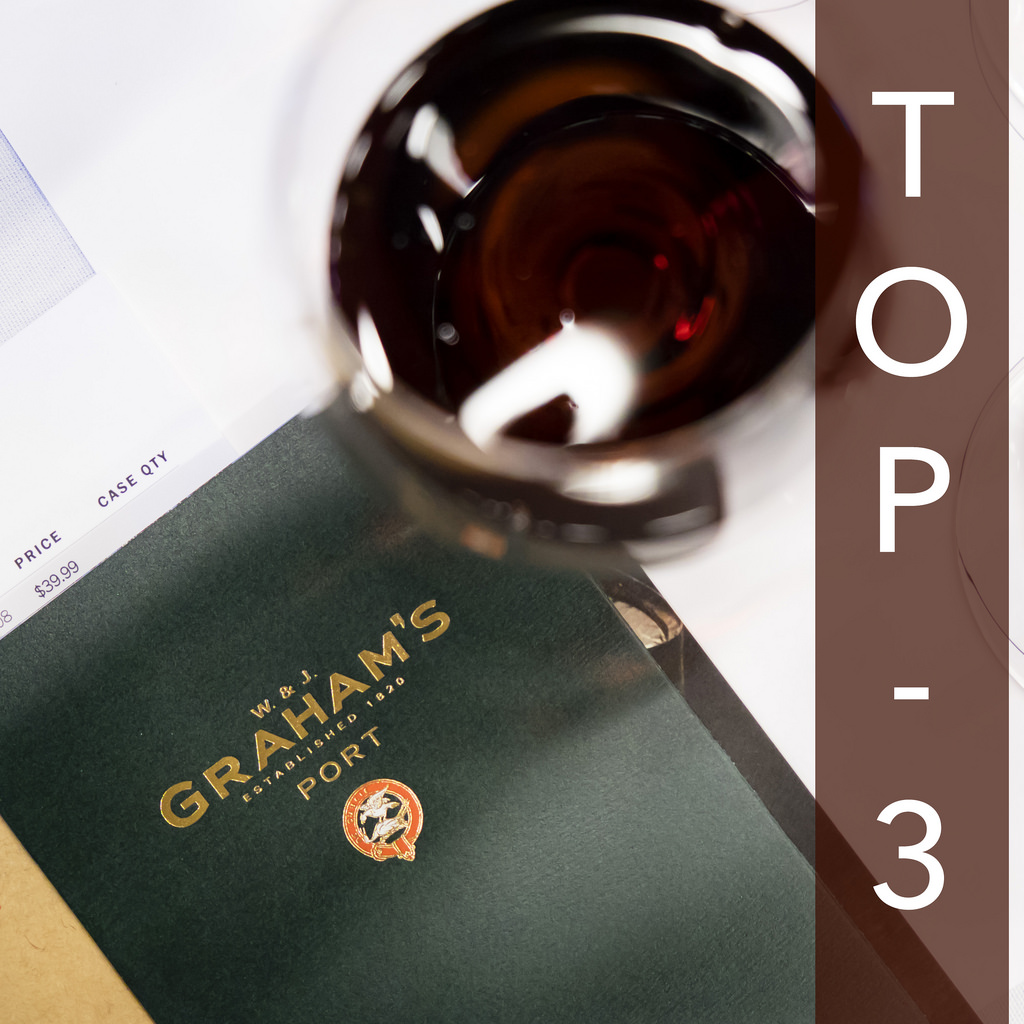 Expert Winery History
Tasting Higher Tier Wine
Purchasing Exclusivity
Expert History and Guided Tasting:
No need to read a boring website when you can hear the story straight from the mouth of a wine principal or owner.
In the case of my seminar, Rupert Symington, the Graham panellist, shared the whole rundown of Graham's Ports, from its conception in 1820 in Porto, Portugal, to the British connections of the family-owned estate. Rupert Symington was joined by Gustavo Devesas, an expert marketer of port wines who described the ideal climate conditions that make the Graham aged tawnys so unique.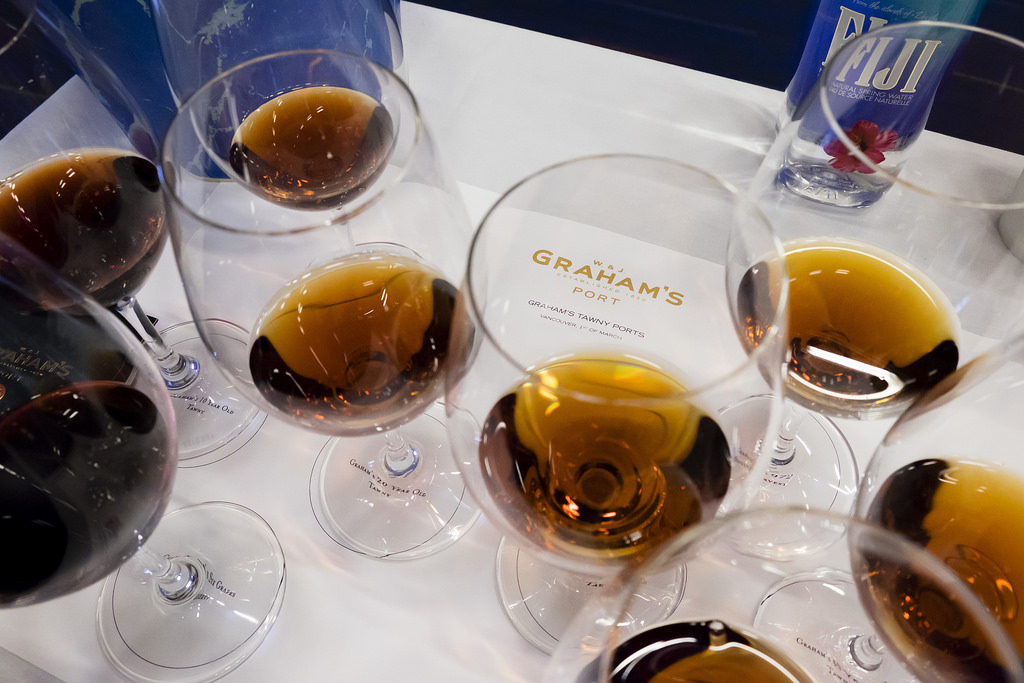 Graham's Tawny Ports
Throughout this seminar, we tasted ports of different histories. From the classic Six Grapes Reserve Port, we went all the way to the limited edition 1972 Harvest Tawny Port, a truly historic flavour (this was aged by candlelight!).
You can spot this wine by its deep caramel colours in the top-right below.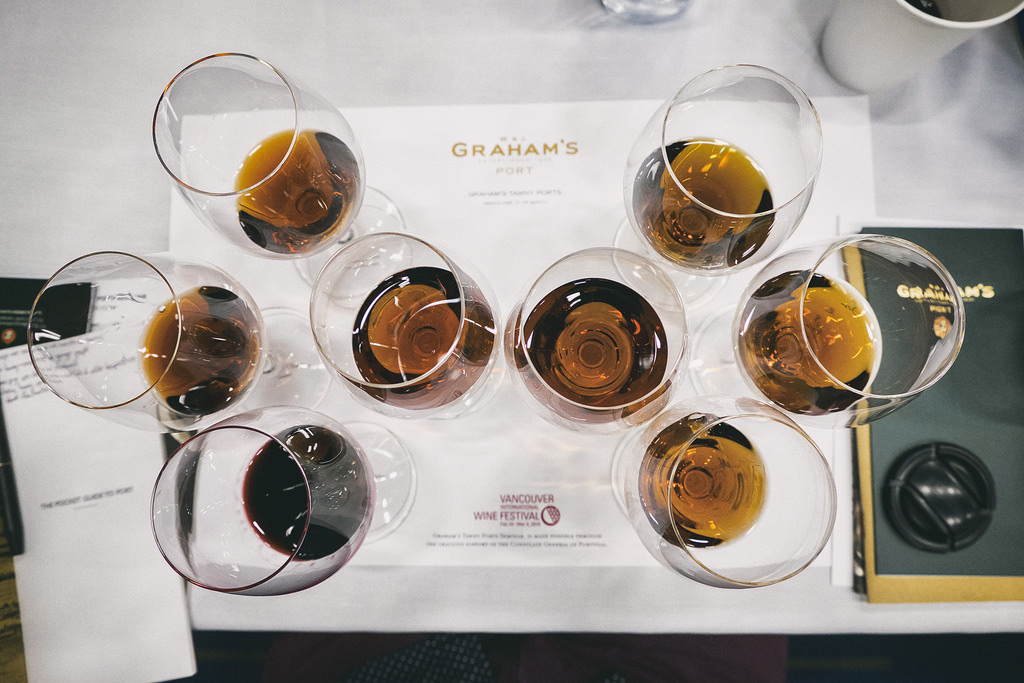 Graham's Tawny Ports Top-Down
Tasting Higher Tier Wine:
Nothing ages better than fine wine, but when I'm in a wine shop, it can be hard to choose between say, a 2015 Moscato and a 2014 Moscato from the same winery.
For this seminar, Graham Tawny offered various ages of port from 10-40 years to showcase different profiles. Aging wine takes time, so a 10-year goes for $39 CAD while a 40-year bottle starts at a whopping $172 USD at retail! Likely due to the high price and availability of these ports, the 30 Year Tawny and more expensive bottles were exclusive to attendees of this seminar.
For the average person, being able to taste a variety of wine ages helps expose the palate to different flavours to better inform buying decisions.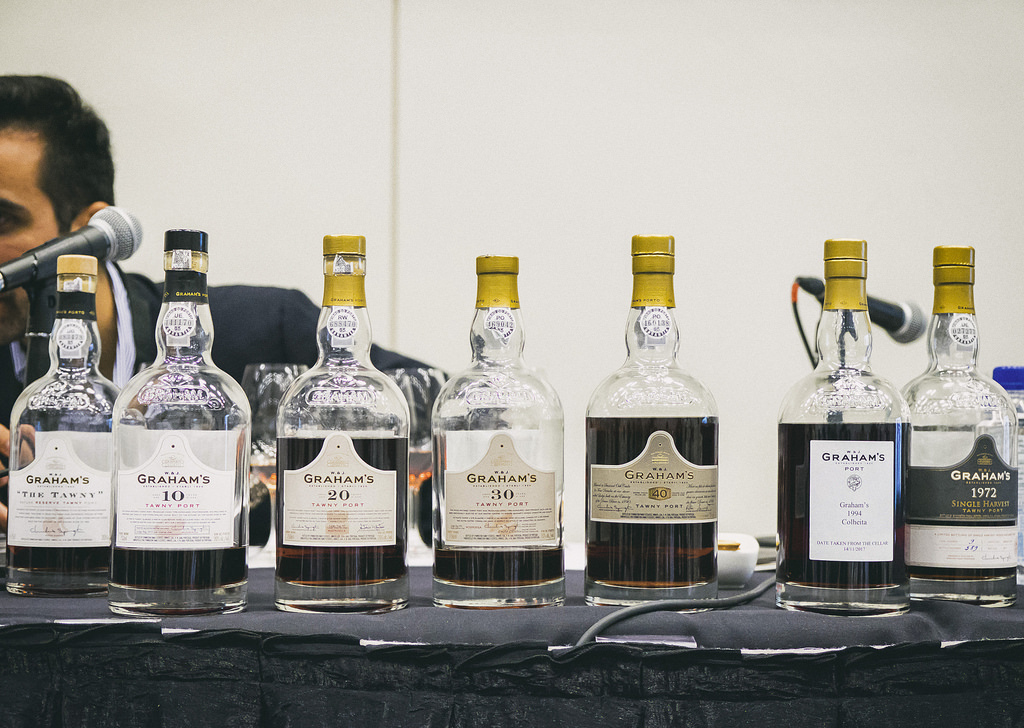 Graham's Tawny Port Seminar Lineup
Discount Purchasing Exclusivity:
Perhaps reserved for the true wine lovers, purchasing fine wines comes at a discount after attending a seminar. While purchasing a single bottle is out of the question, a case of 6 offers huge savings versus retail and makes a valuable gift for wino friends.
For this seminar, the fanciest wine we tried, Graham's 1972 Single Harvest Tawny Port was offered for $242 CAD/bottle in a limited edition order. The retail price for a bottle averages at $333 CAD on Wine Searcher.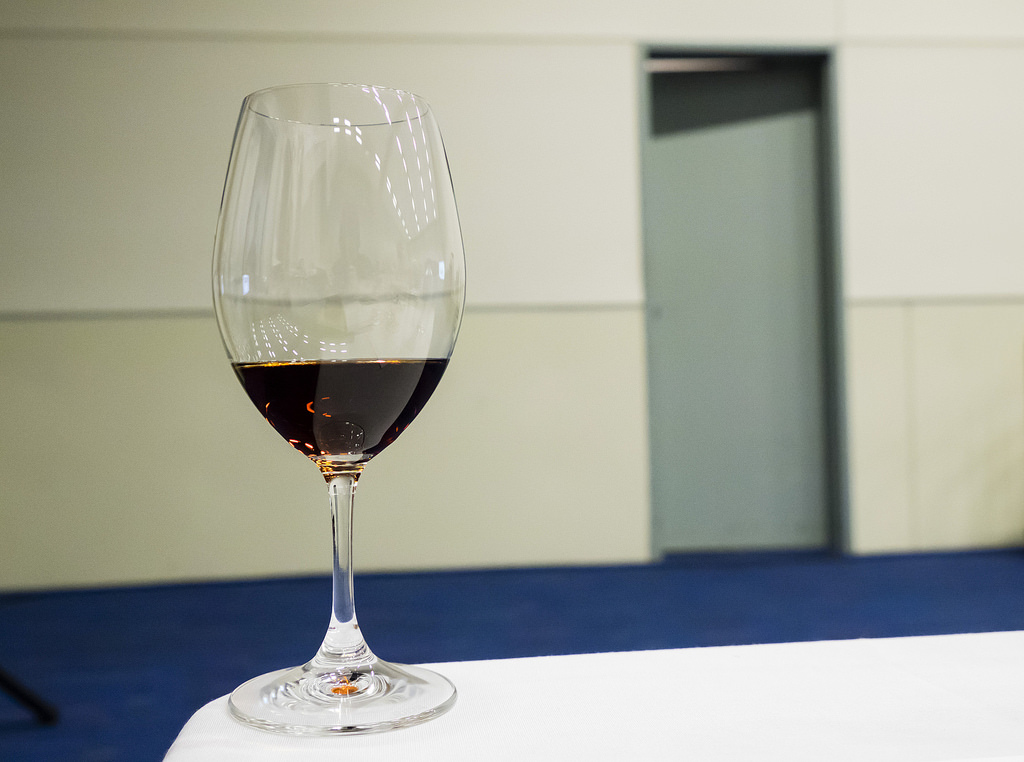 Graham's 1972 Single Harvest Tawny Port
Full featured wines:
Graham's 10 YO Tawny "A Tribute to Craftsmanship"
Graham's 20 YO Tawny "The Perfect Balance"
Graham's 30 YO Tawny "The Wonders of Wood"
Graham's 40 YO Tawny "A Testament to Time"
Graham's 1972 Single Harvest Tawny Port
Graham's Six Grapes Reserve
Graham's "The Tawny" Mature Reserve Port "Signature Blend"
Graham's Single Harvest 1994
Final Thoughts:
One-liner: An expert wine seminar that educated on the range of aged tawny ports with ample samples and a discount pricing offer
Highlight: Graham's 20-Year Old Tawny Port
Price per person: $125
Would I go back? Yes in a fine wine buying mood.