If you can imagine a business that sources meat from a butcher just metres away from where you order your steak, you've got a good idea of how Two Rivers Specialty Meats functions in North Vancouver. Featuring both an on-site butcher and dining experience, "The Shop" is a cool place to hang out and support local farmers. Last week, I had a chance to try out their recently launched menu.
Disclosure: This was a complimentary tasting provided in exchange for an honest overview and no monetary compensation.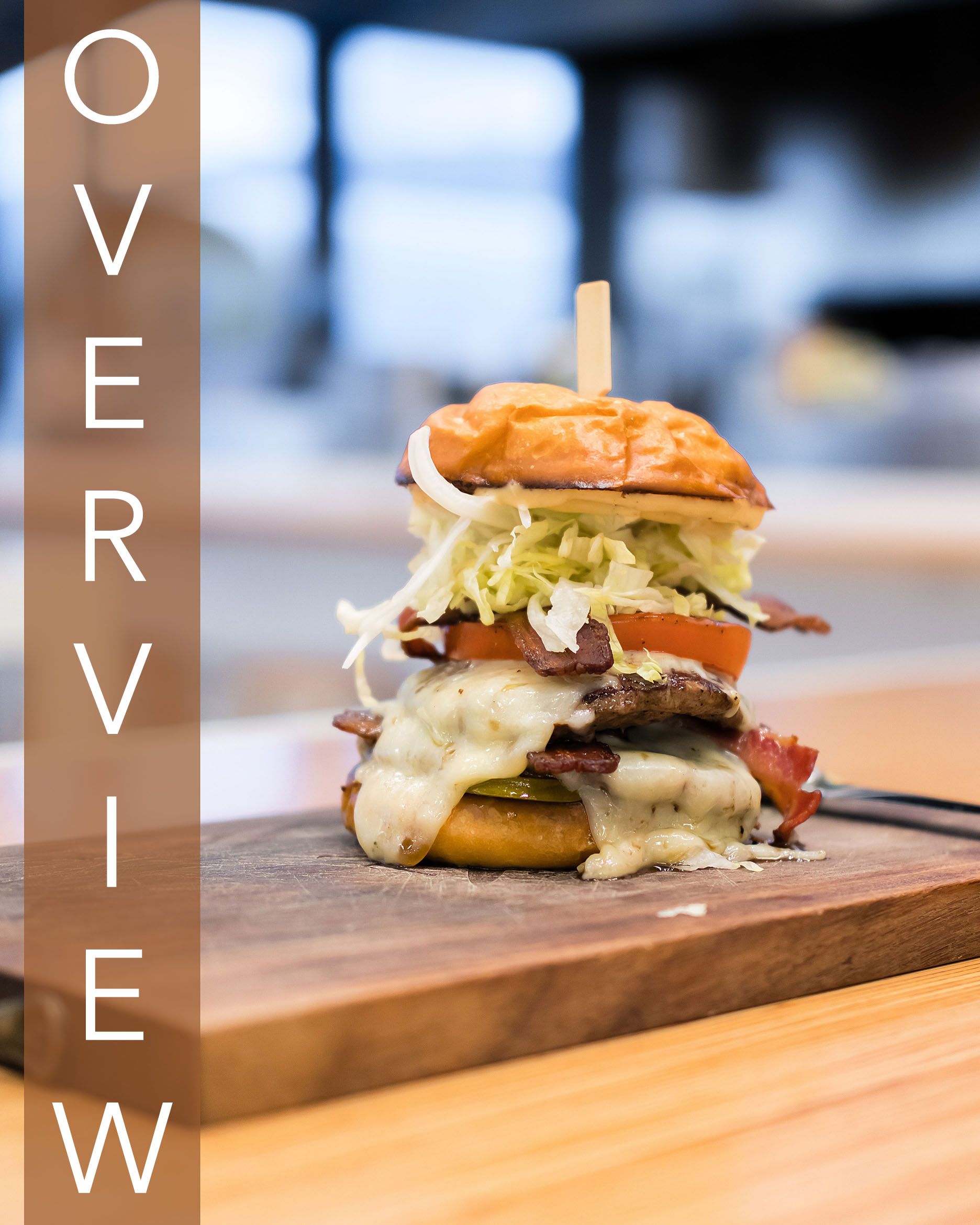 Food and Drink:
Team GlueCrew came here for a Friday evening dinner and I had myself a great taste of the following:
Phillips Craft Soda – Ginger Ale ($3)
Boss Burger w/ Double Cheese and Double Bacon ($19 + $2 + $2)
Smokey Chorizo Mac and Cheese ($15)
Daily Beast Roast (Porchetta) ($19)
Beet Slaw ($6)
Green Salad ($5)
Tallow Fries ($4)
We started off with some complimentary tallow popcorn. These had a meaty sensation in each bite.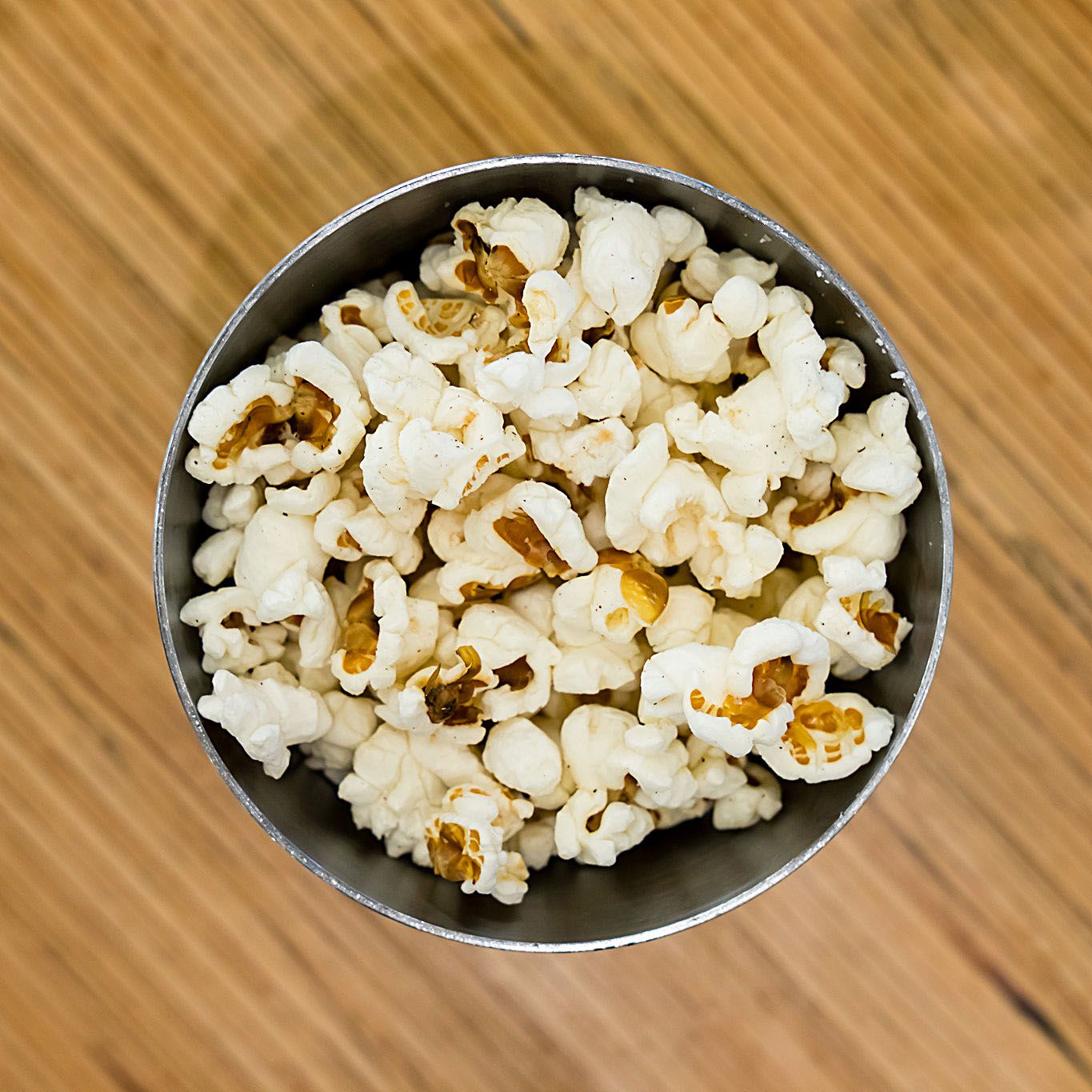 I accompanied this meal with a Ginger Ale by Phillips Craft Soda, a Victoria, BC-based soda works company.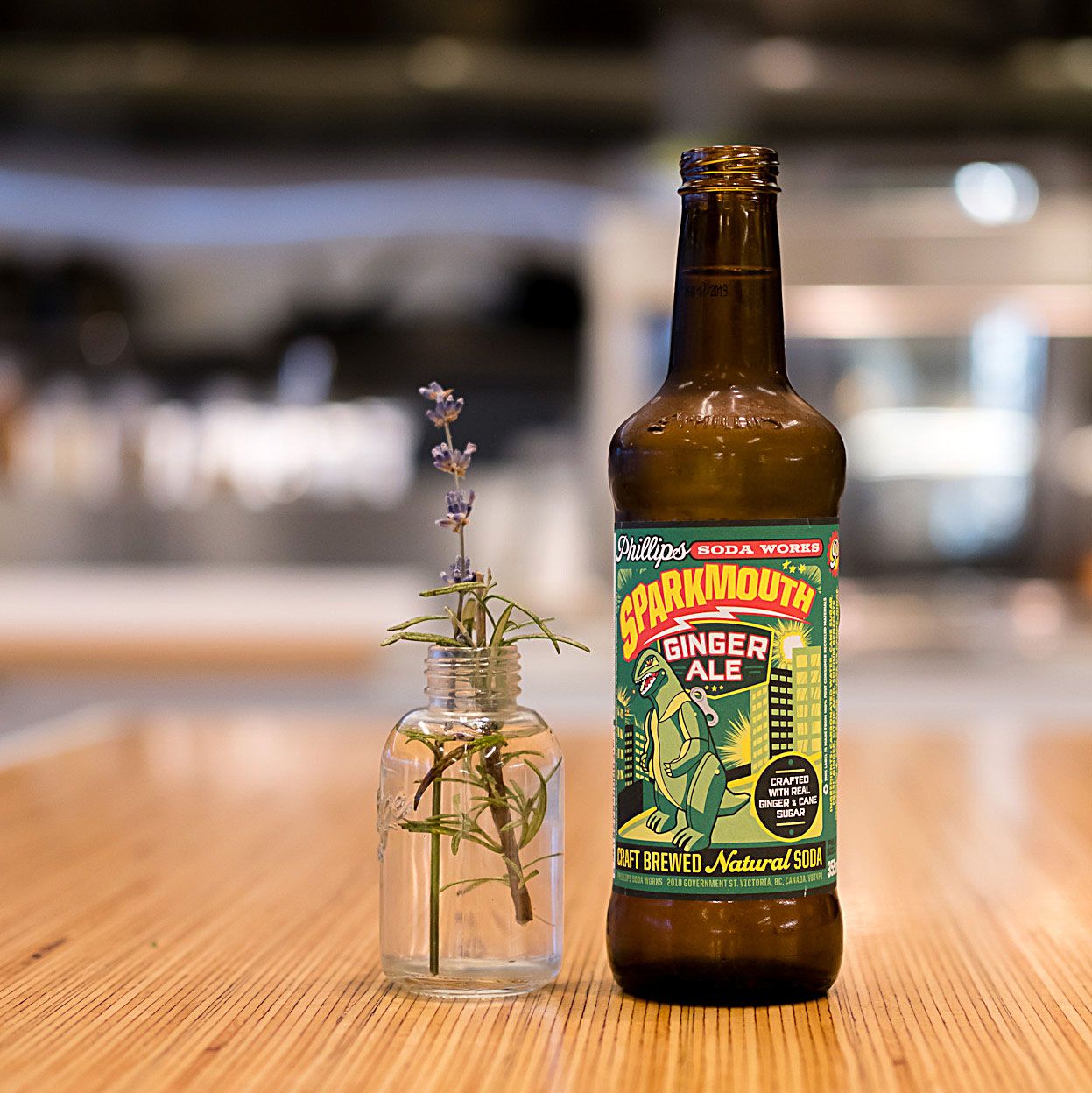 The boss burger was what I was looking forward to most for this meal. Featuring a staggering tower of double 65-day dry aged beef patties, double aged cheddar, double bacon, charred tomato, zucchini pickles, iceberg lettuce, and white BBQ sauce served in a brioche bun, this was a monster to hold and a pleasure to bite into. The 65-day dry aged patties had a slight blue cheesiness to them with all of the ageing  they'd been put through (locally on premises, I might add). The mix of cheese and bacon with the white BBQ sauce was a divine combination, and I'd highly recommend going all out and splitting with a friend if you're afraid of finishing this by yourself.
If I could improve one logistical detail for this burger, I'd ask for a sturdier bun. The single-patty burger could stand on its own but for the boss burger, I found the buns were soaking up juices and disintegrating a little too fast.
For comparison, you can also order a 65-day dry aged burger at Crowbar in Vancouver, but that burger will set you back $25 and won't provide you with any bacon.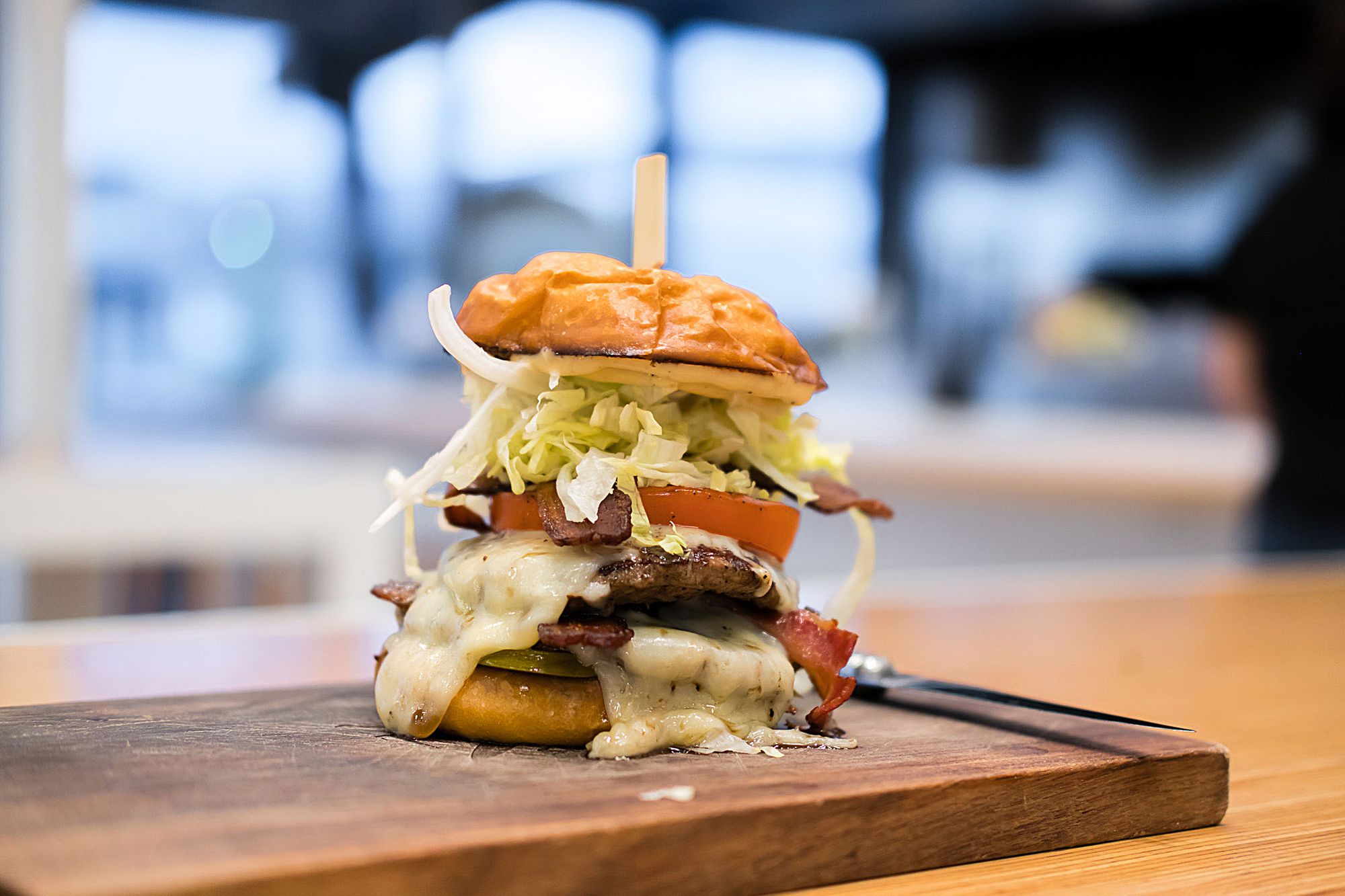 The smokey chorizo mac and cheese came in a homey iron skillet and had a fun mix of chorizo sourced from the in-house butcher and creamy mac and cheese. The breadcrumbs in particular added a lot of texture making this dish fun to pick at and share.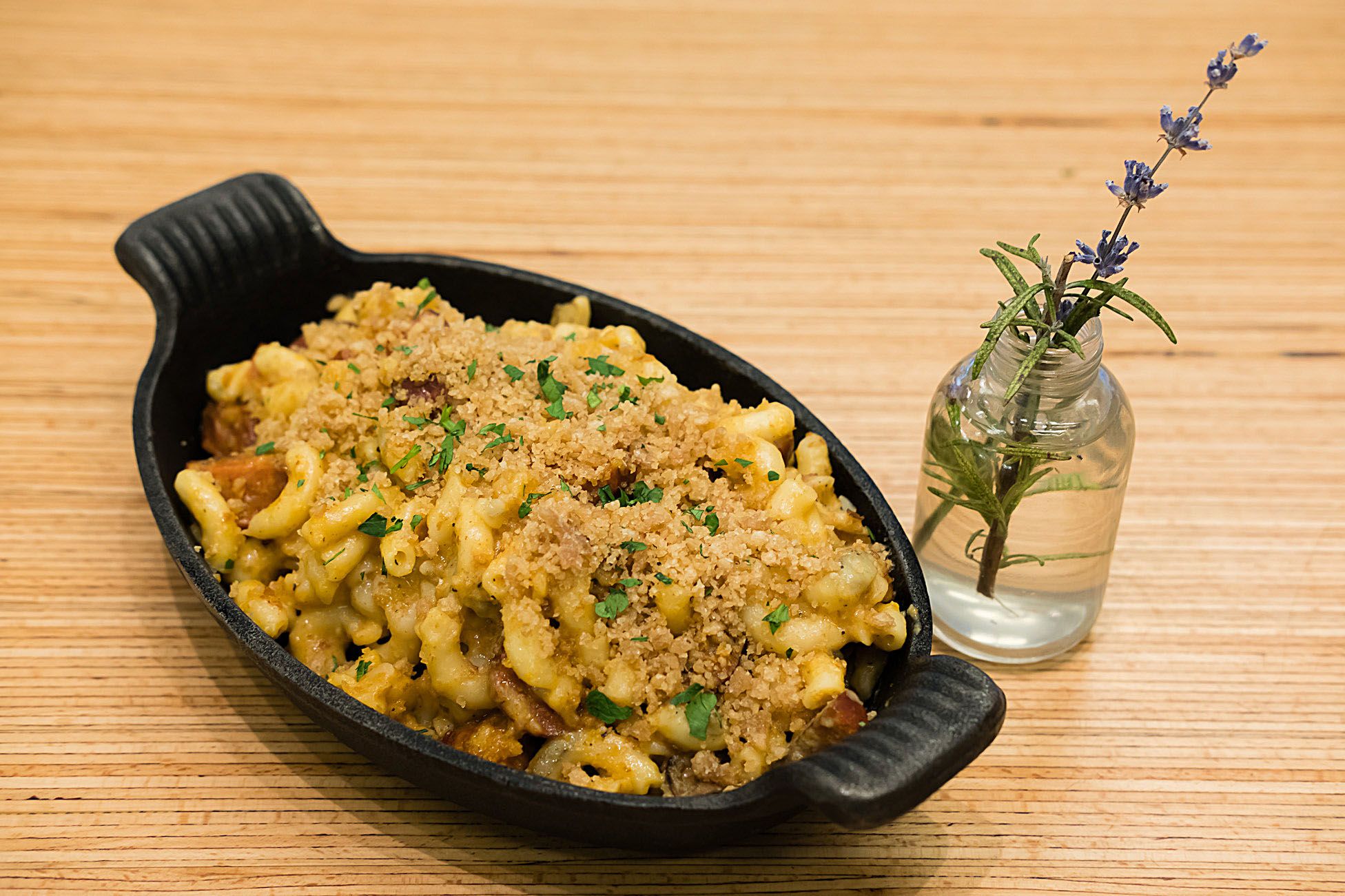 Our third main dish was the daily beast roast, which today was a porchetta. This was a hearty slice full of lean and juicy pork. This was accompanied by crispy porchetta skin, brussel sprouts, and a house mustard. The pesto and salt rubs were big flavour enhancers and made each bite a delicious blend of herb and pork flavours.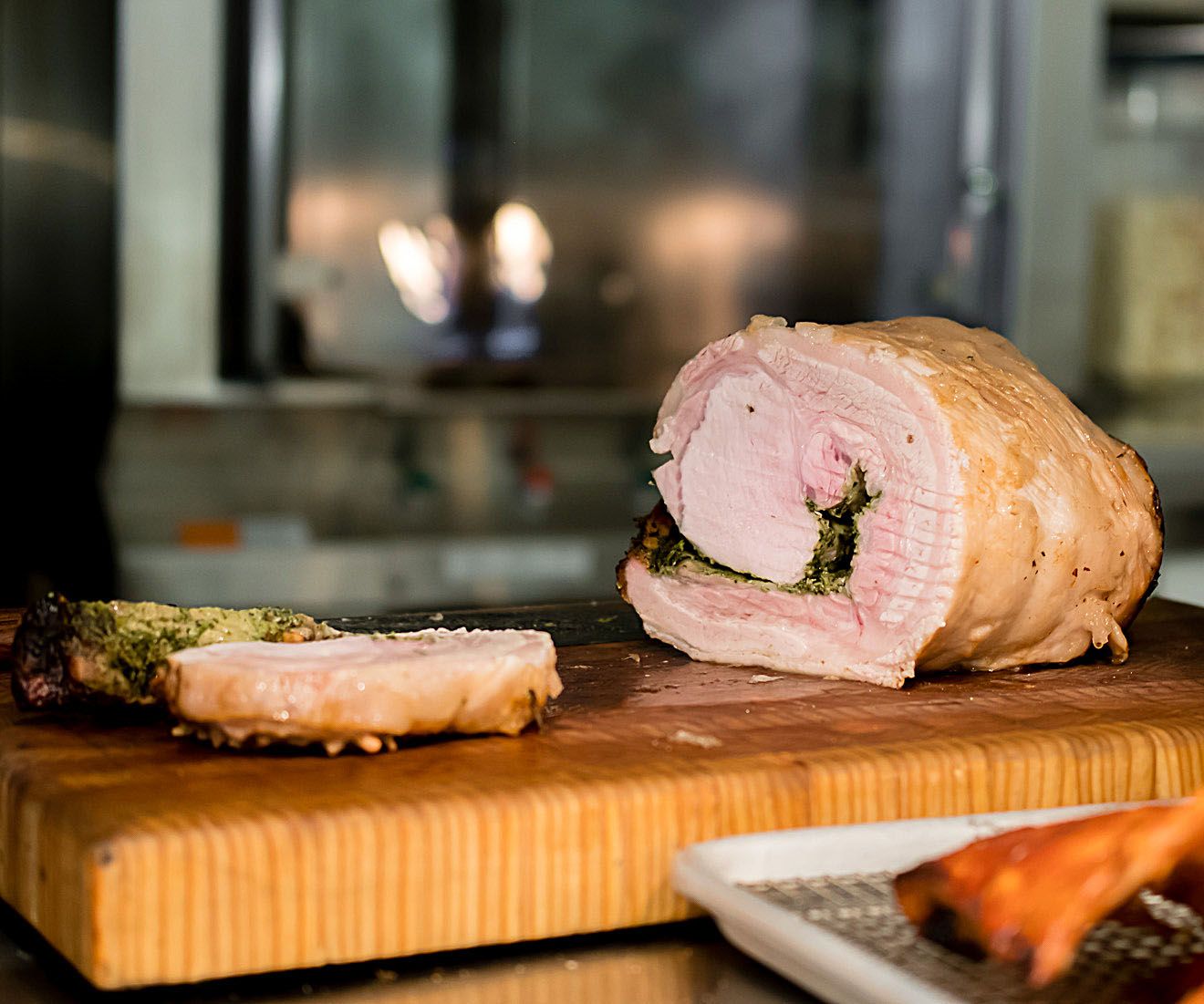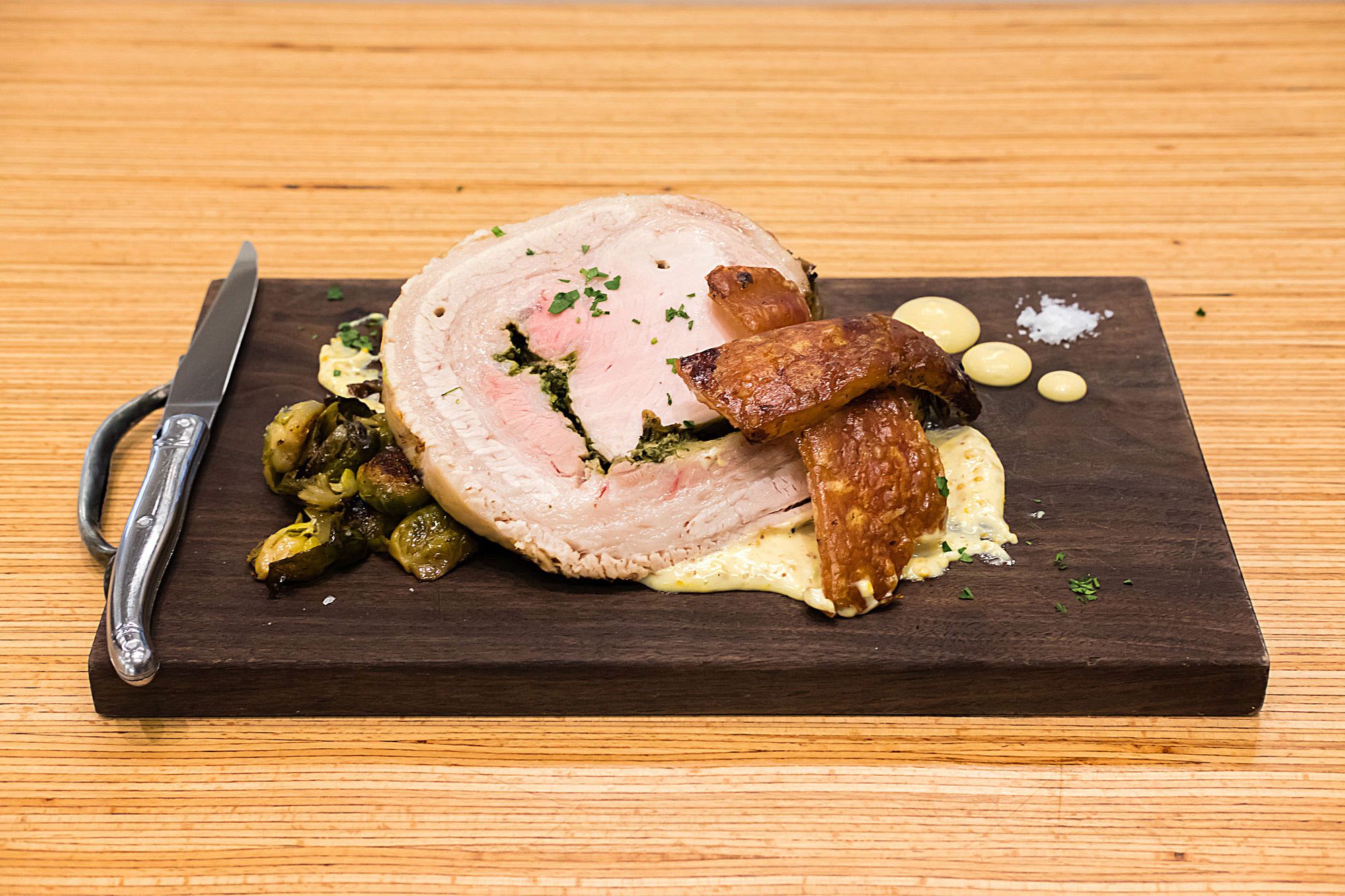 It wouldn't be a full meal unless we had some sides, so we topped out with some beet slaw, green salad, and tallow fries. The beet slaw, like many other things this night, was very juicy and crunchy. The green salad had some pistachio added in to give it some punch.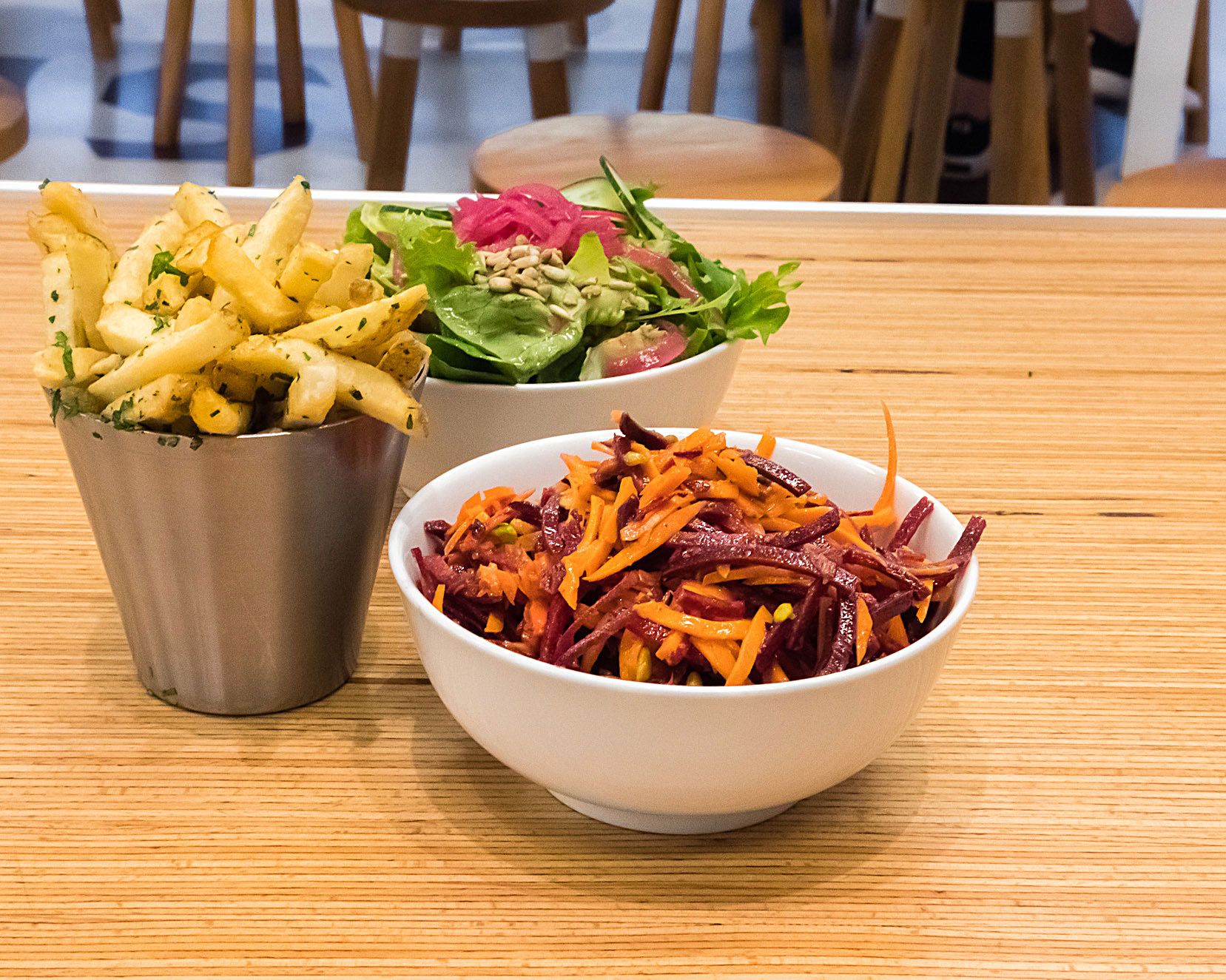 The tallow fries were really interesting and one of the best reasons to visit The Shop. Here they're fried in rendered beef fat so you can taste a bit of meatiness in each bite. Vegetarians won't get any joy out of this, but I sure did.
Features:
Walking into Two Rivers Specialty Meats is a treat in itself. Once you get past the communal tables outside the venue, the butcher and restaurant greet you inside. Having been to a number of butchers, I can confidently say that The Shop looks incredibly clean on the inside. The walls and tiling are so white that it bestows upon you confidence in the whole operation. There is seating for about 40 guests amongst the long tables but the real joy is being up close to the meat as it's butchered and cooked on a giant charcoal-heated grill.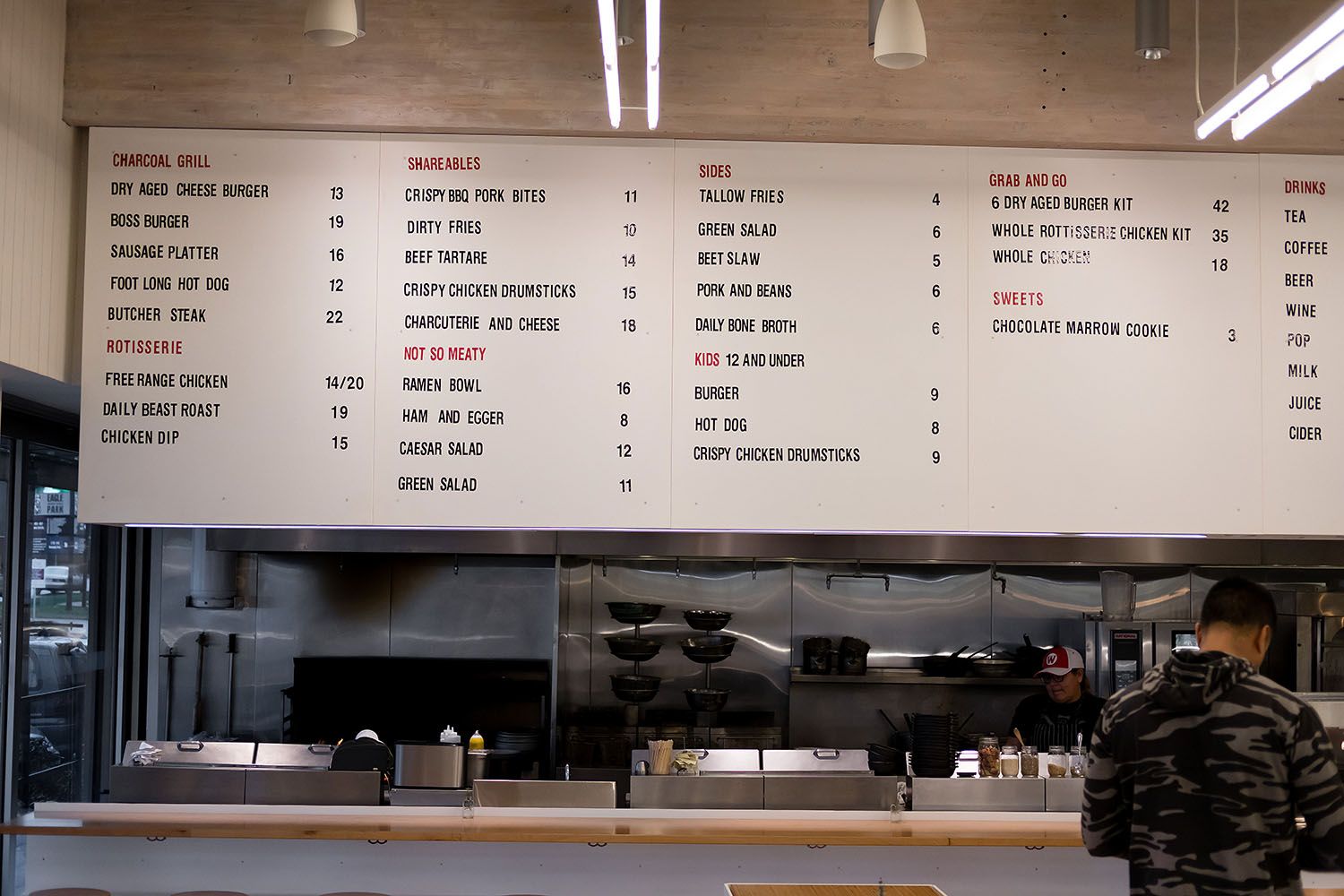 Fun fact: all the meat served on the menu is sourced from the on-site butcher. In addition, nearly all meat is sourced from BC with the occasional shipment from Alberta.
As an aside: washrooms were top-notch here with the same cleanliness and soft-stream faucets.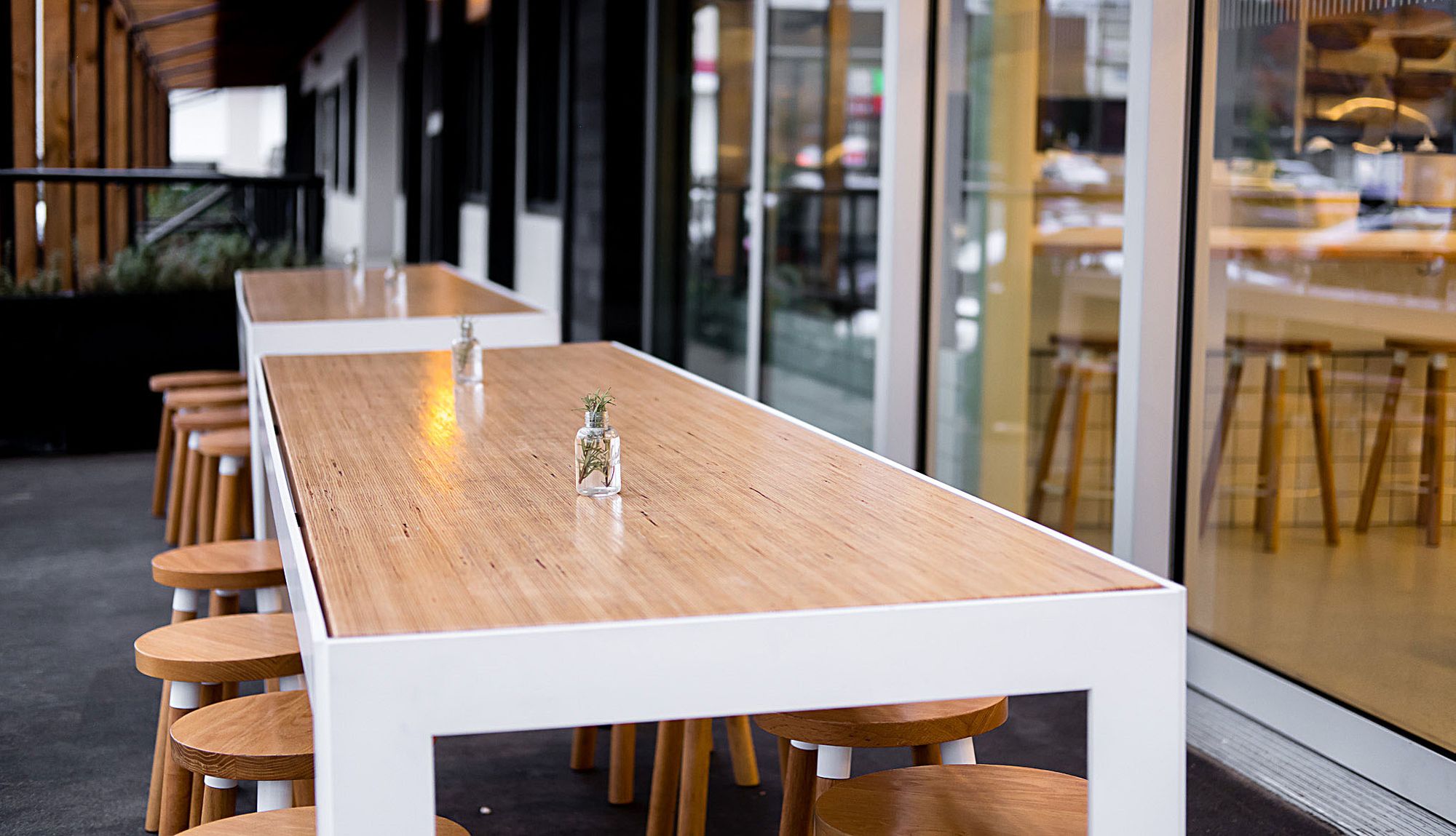 Final Thoughts:
One-liner: Butcher-to-plate fare that makes for a cool vibe to experience and a tasty plate to finish
Highlight: Daily Beast Roast
Price per person: $16-$25
Would I go back? Yes.