Happy Chinese new year! Today's blog post covers a 25-item dim sum experience.
When you've been to one dim sum restaurant, it can feel like you've been to them all. It takes a lot of distinction for a dim sum experience to stand out to me because I'm as basic as it gets. I'm a fan of shrimp dumplings, egg tarts, rice rolls, and don't need much more to yum cha (饮茶) successfully. After this latest experience at Yue Restaurant (phonetically "you-eh") though, I can say there's a lot of promise when a restaurant serving the most traditional dishes and jazzes it up with their own culinary flair. We'll go over my favourite dishes in today's blog post.
Disclosure: This was a media tasting event. All opinions are my own.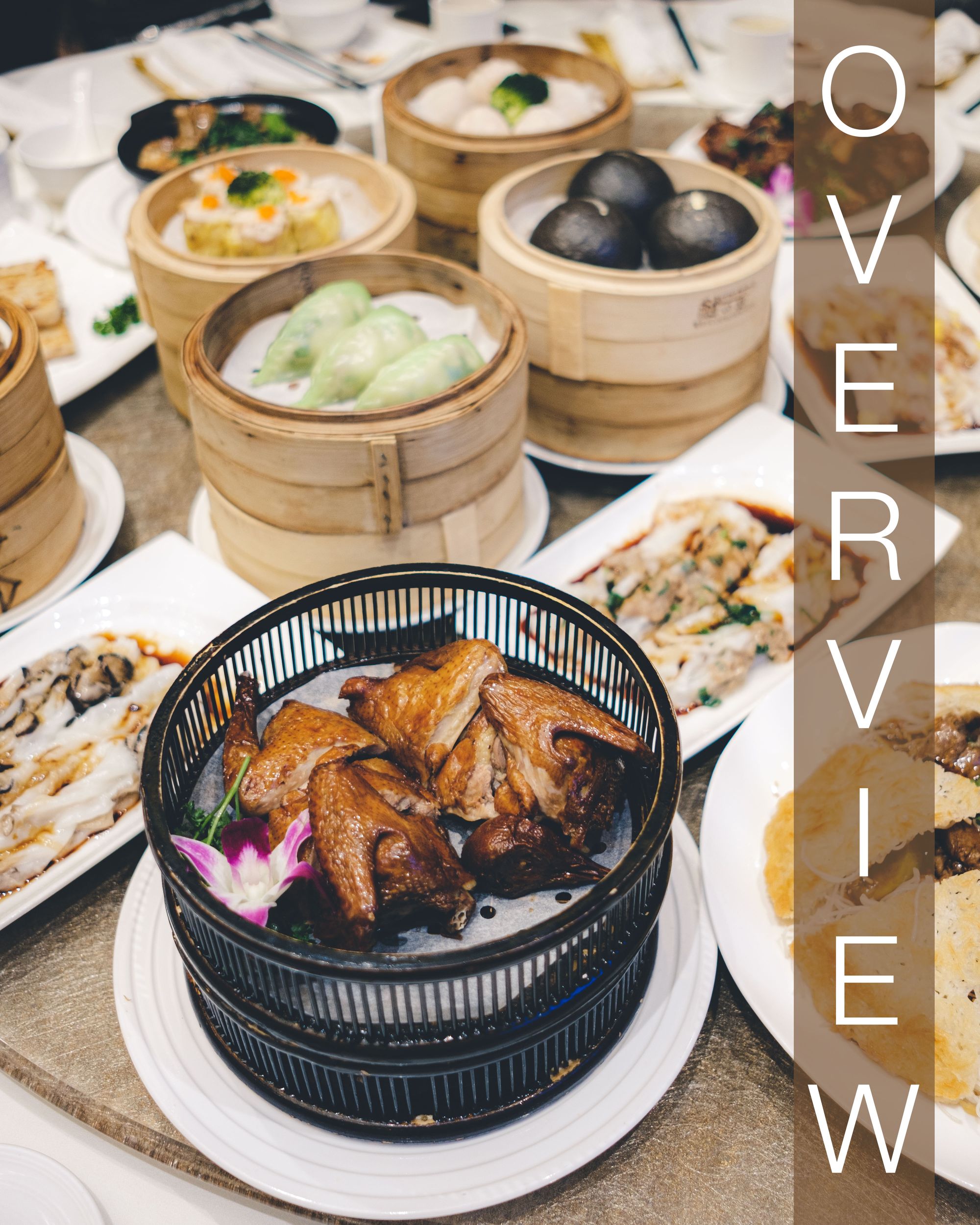 Food:
Team Kumquat came here for a pre-Chinese new year dim sum and I had a great taste of the following:
水晶蝦餃皇 Steamed Prawn Dumpling ($7.85)
柳葉鮮蝦菠菜餃 Steamed Prawn and Spinach ($7.85)
金蒜南瓜蒸排骨 Steamed Spare Ribs with Pumpkin ($7.85)
蟹籽切肉燒賣皇 Steamed Pork Dumpling with Crab Roe ($7.85)
蒜香芝士春卷 Deep Fried Shrimp and Cheese Spring Roll ($7.85)
臘味煎蘿蔔糕 Pan Fried Turnip Cake ($6.85)
老茶居鳳凰煎米雞 Pan Fried Sticky Rice with Dried Seafood ($7.85)
鮑粵軒焗餐包 Baked BBQ Pork Bun ($6.85/3 buns)
香茜牛肉腸粉 Steamed Rice Rolls with Beef ($7.85)
金粟叉燒腸粉 Steamed Rice Rolls with BBQ Pork and Corn ($7.85)
香素三菇腸粉 Steamed Rice Rolls with 3 Kinds of Mushroom ($7.85)
黑金流沙包 Steamed Egg Yolk Bun ($7.85)
泰式榴槤撻 Baked Durian Tart ($9.60)
酥皮焗鮮奶葡撻 Baked Egg Tart with Milk Puff Pastry ($6.85)
豉汁涼瓜牛肉煎米粉 Pan Fried Vermicelli with Beef and Bitter Melon with Black Bean Sauce ($26.95)
美極豬手 Pork Hock with Maggi Sauce ($18.95)
啫啫牛腩腸粉煲 Singing Beef Brisket and Rice Rolls in Pot ($16.95)
紅燒乳鴿 Fried Squabs
將軍過橋骨 Pork Rib in Special Spicy Sauce
Braised Dried Oysters and Dried Black Moss in Bean Sauce (Chinese New Year Special)
Yue's Appetizer (Chinese New Year Special)
Lychee and Sweet Olive Jello ($5.85)
Peach Resin Cake ($5.85)
The prawn dumplings here were awarded the Chinese Restaurant Awards Social Media Choice for Best Steamed Prawn Dumpling back in 2015, and it looks like the recipe has remained the same since. The shrimp-to-skin ratio here was very high and it felt like you were getting a whole mouth's worth of shrimp.
The steamed prawn and spinach dumplings were a treat to look at with their unique green hue. If you're looking for a cool alternative to traditional prawn dumplings, these fit the bill.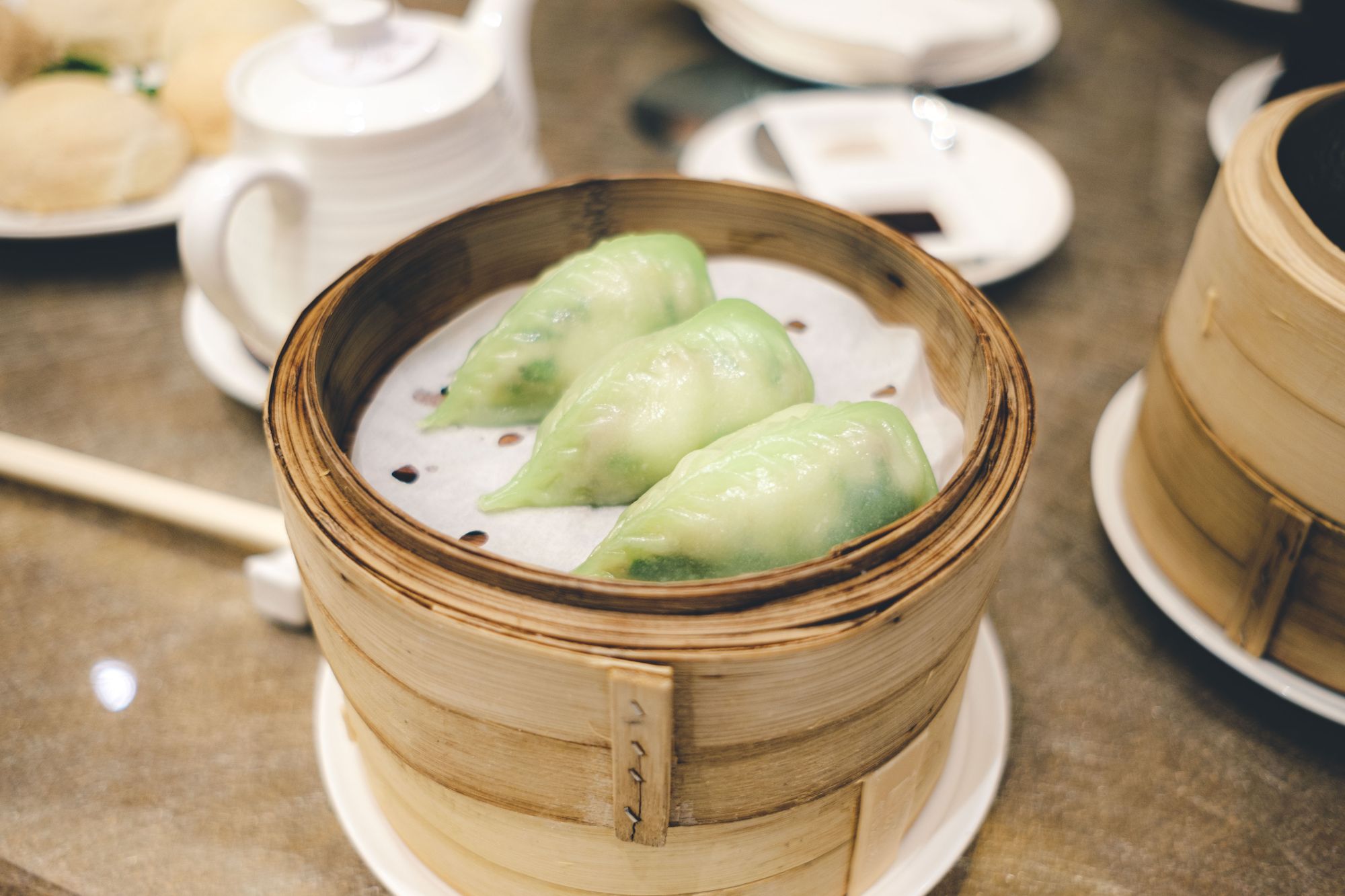 The steamed spare ribs with pumpkin were another classic dim sum dish, something you should be able to find at most restaurants.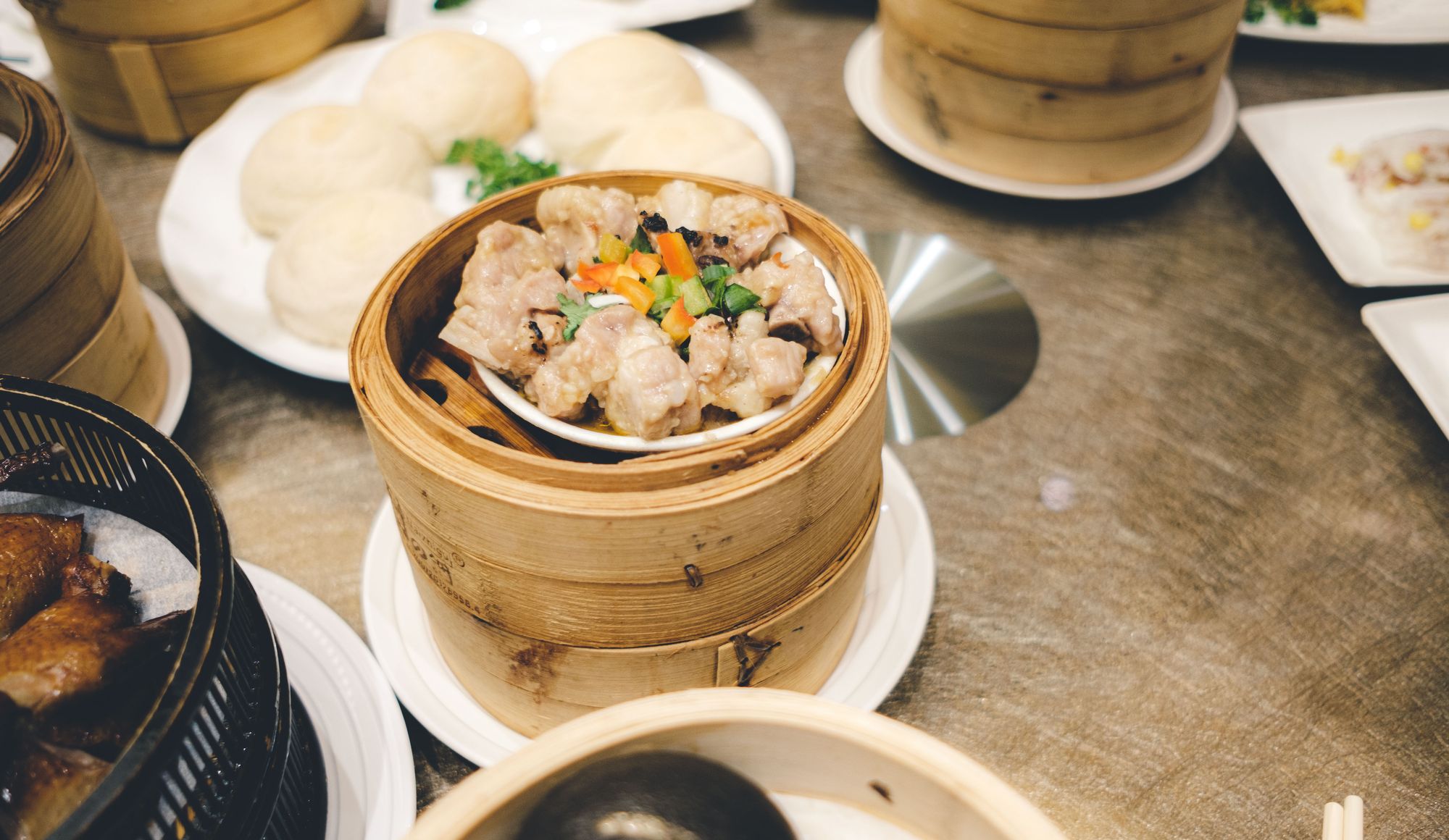 Similar to the prawn dumplings, the steamed pork dumplings with crab roe (siu mai) also broke the norm by coming in a set of 5 where most often you'll find only 4 pieces or even 3.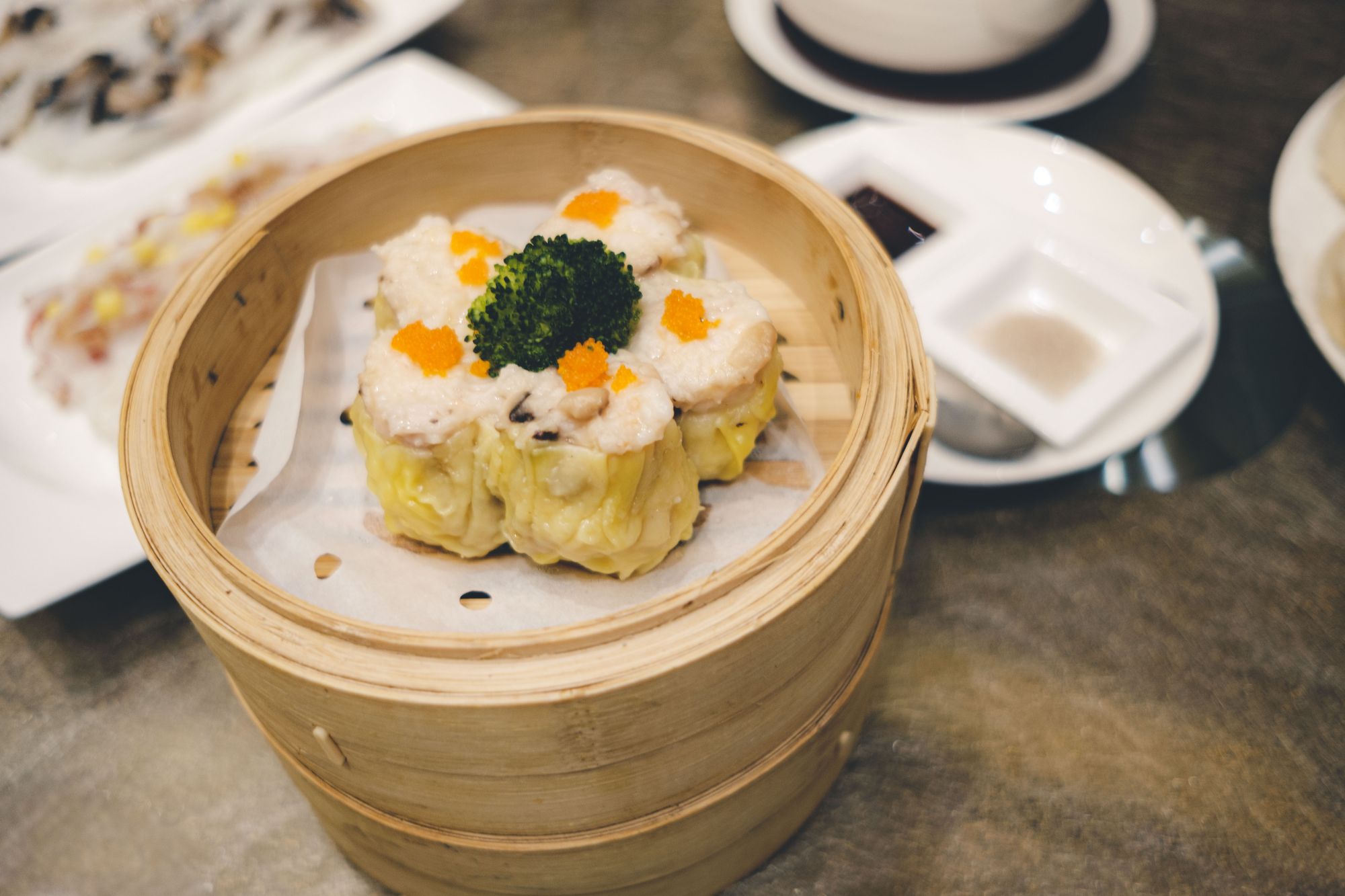 The deep fried shrimp and cheese spring rolls came with a meticulous cut to give them a little extra pizazz compared to regular ol' spring rolls.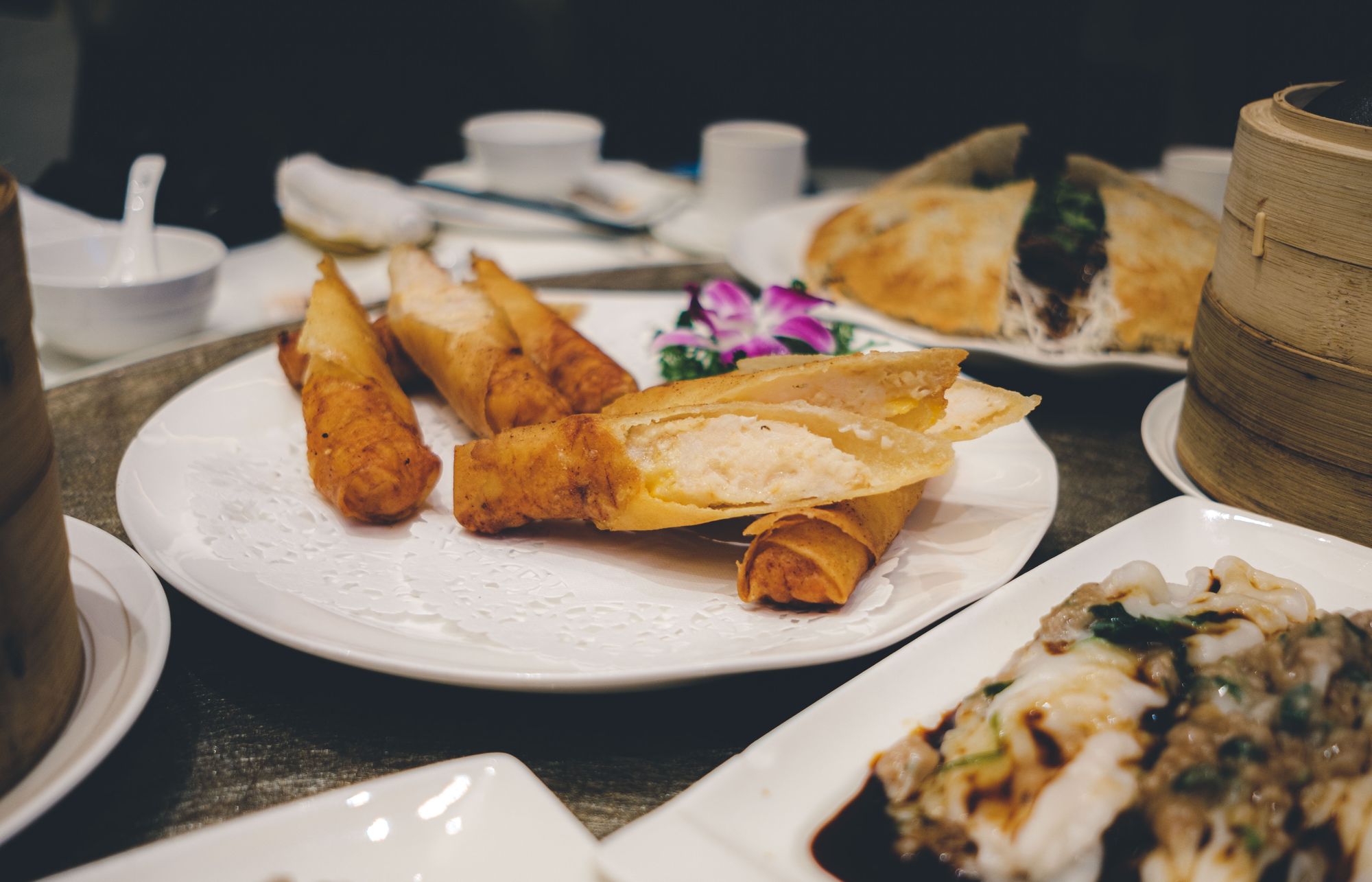 The pan fried turnip cakes are a staple at any dim sum restaurant. These got the job done as they would at many places.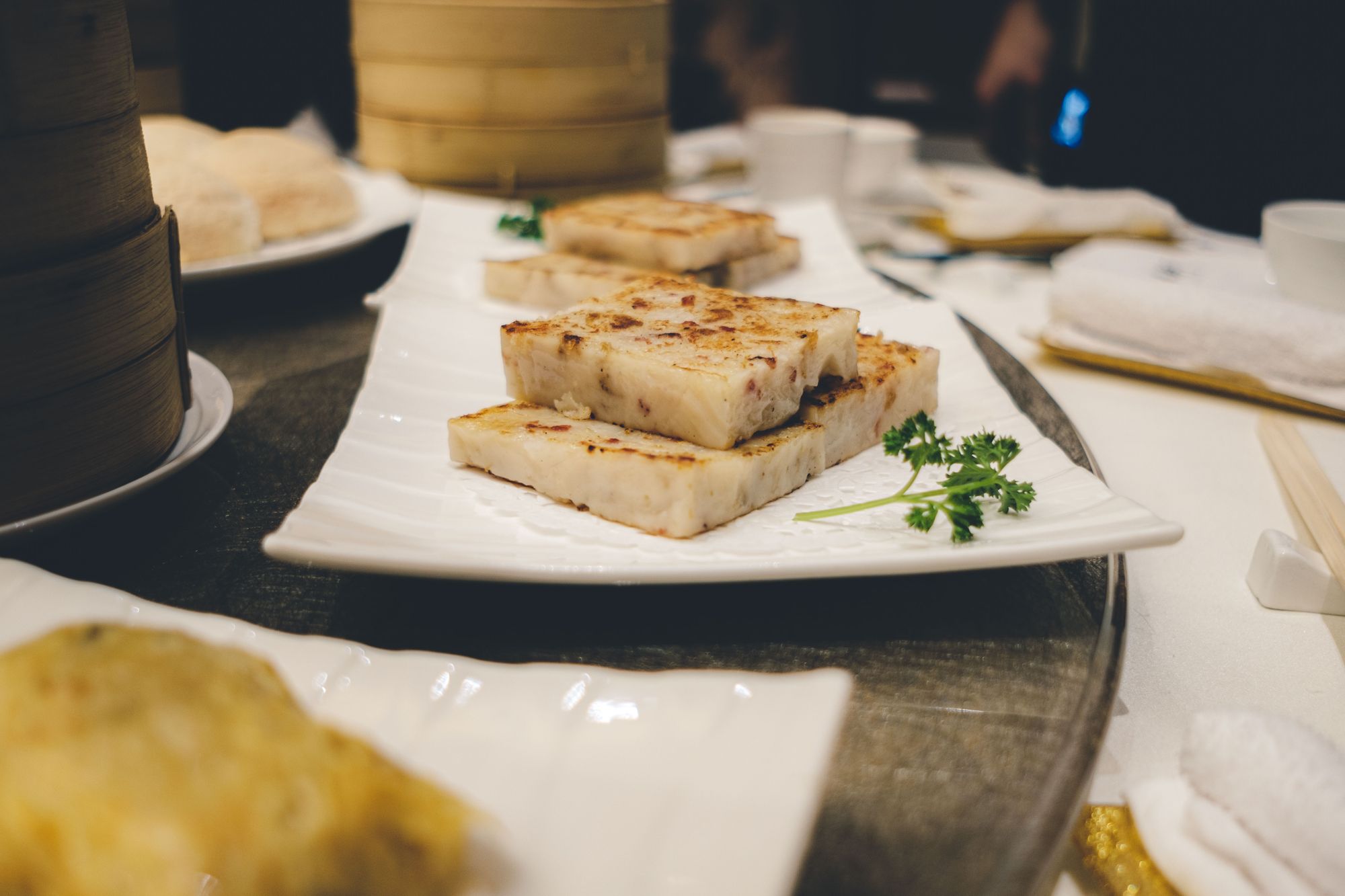 Fans of sticky rice should note that the pan fried sticky rice with dried seafood take things to a new level. Instead of a lotus leaf wrapping, an egg-based shell wraps around the sticky rice here, providing you a mess-free experience and an edible serving vessel. With this in mind, I have to recommend this dish to any dim sum lover visiting Yue.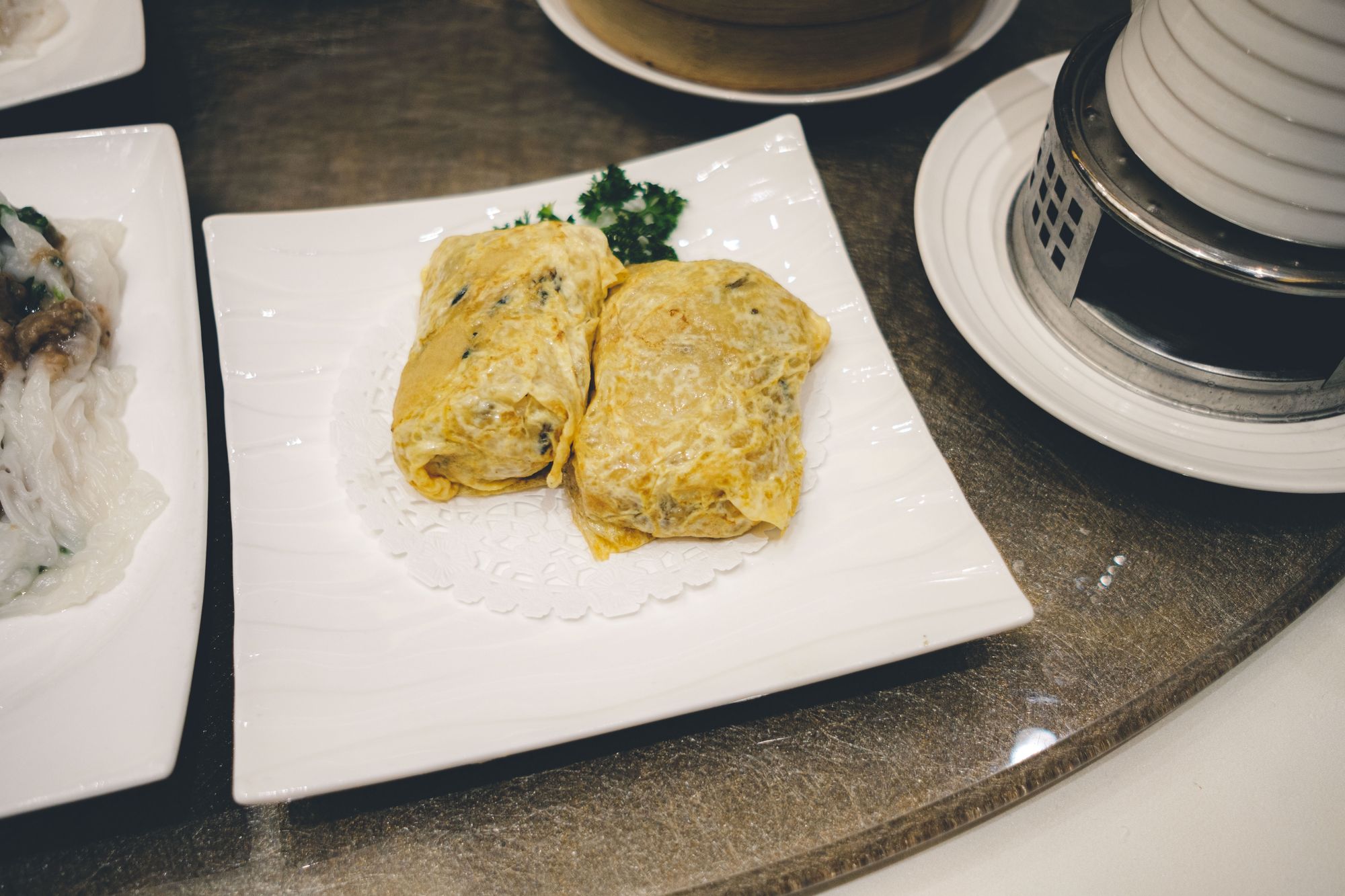 You've probably seen these buns at Chinese bakeries but you can get them at Yue too. Note that the image below represents 2 orders of baked bbq pork buns.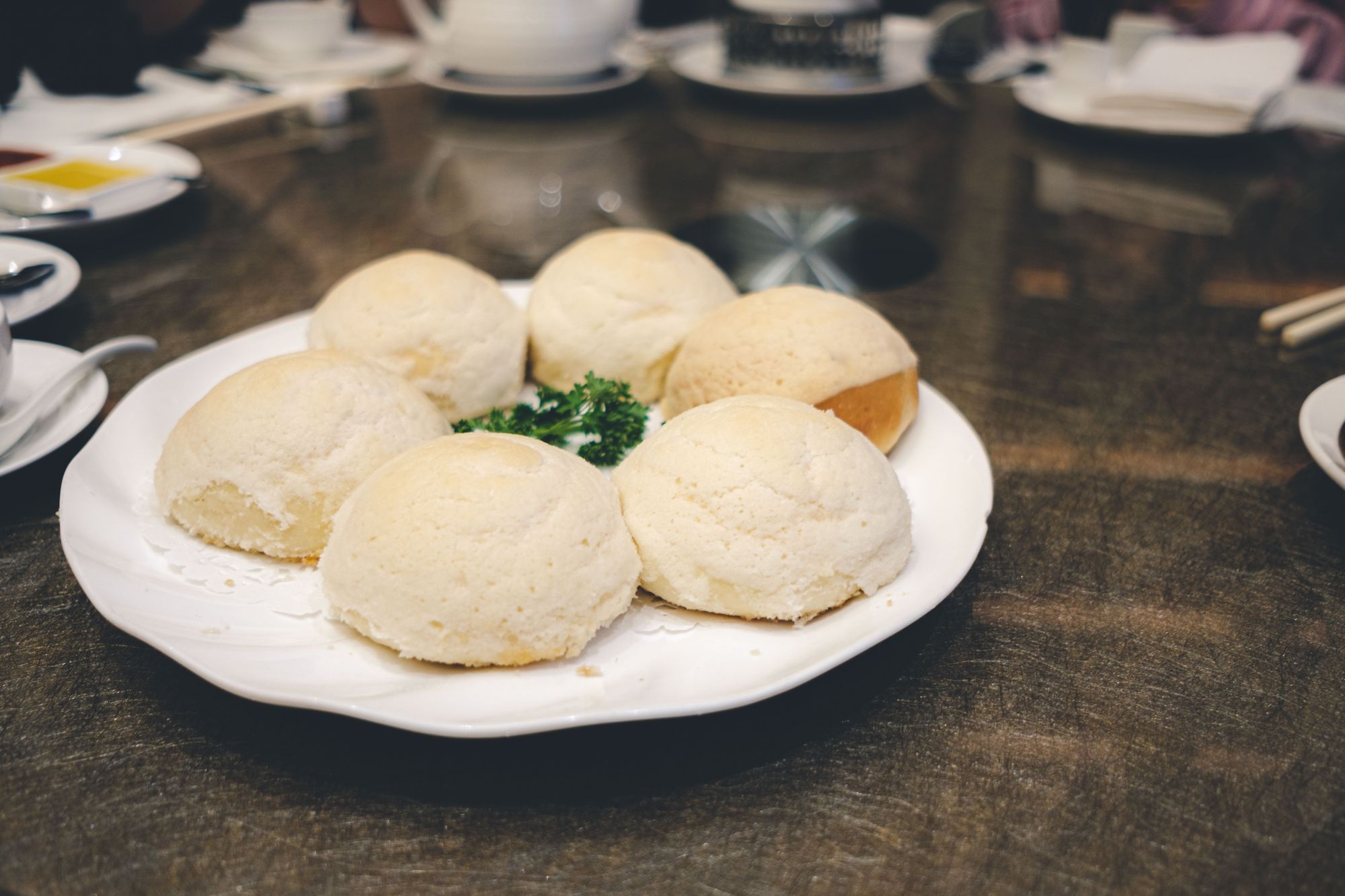 All the steamed rice rolls have the same levelled up experience. Traditional dim sum has the rice roll wrapped around the filling, but Yue has the rice roll embedded through the filling instead. It's a cool concept and kicks up the dim sum experience another notch. If you come to Yue you should make a note of ordering one or more of these dishes.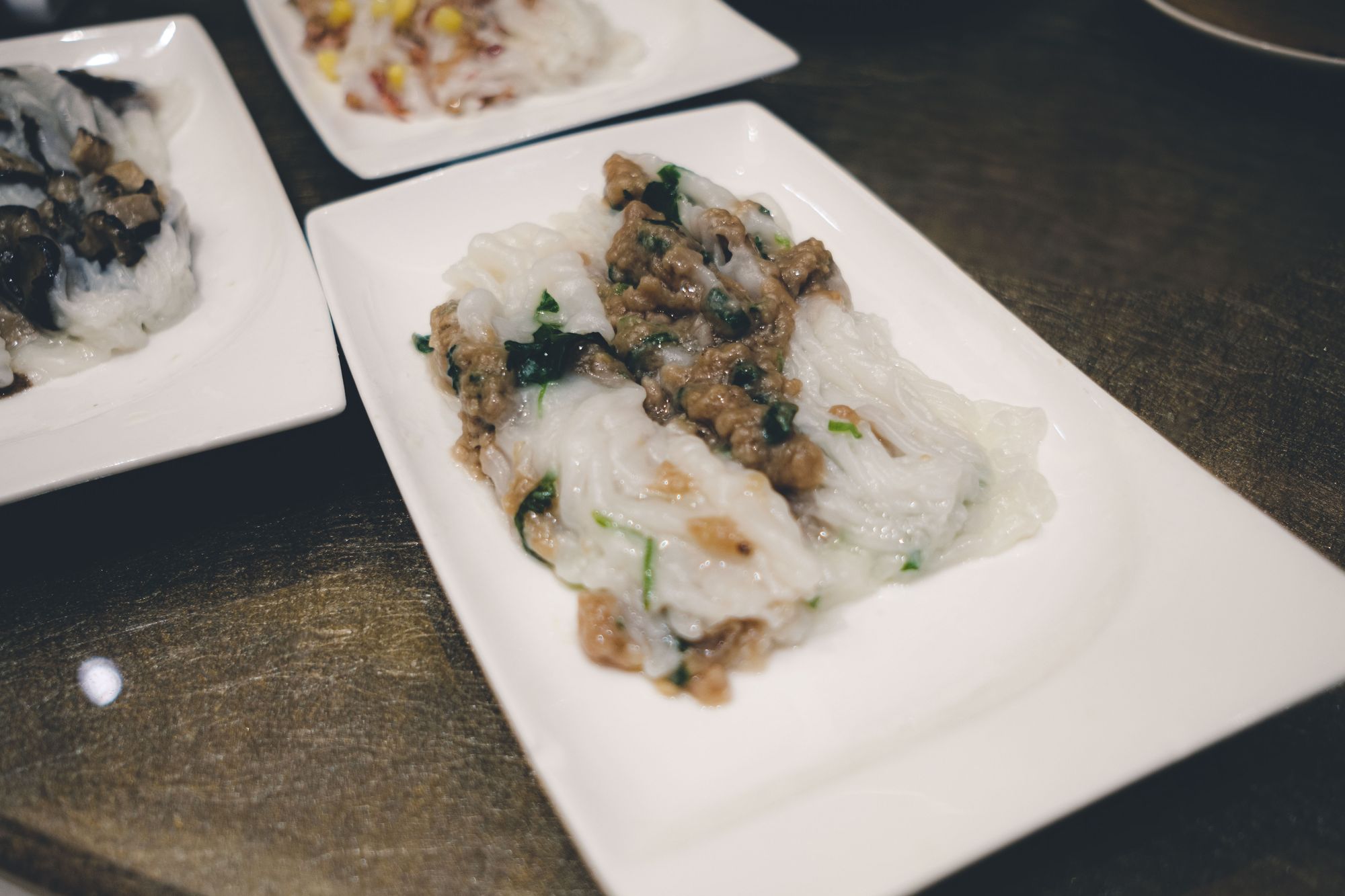 The steamed egg yolk buns were deliciously savoury with the sweet tang of egg yolk and salty seasoning.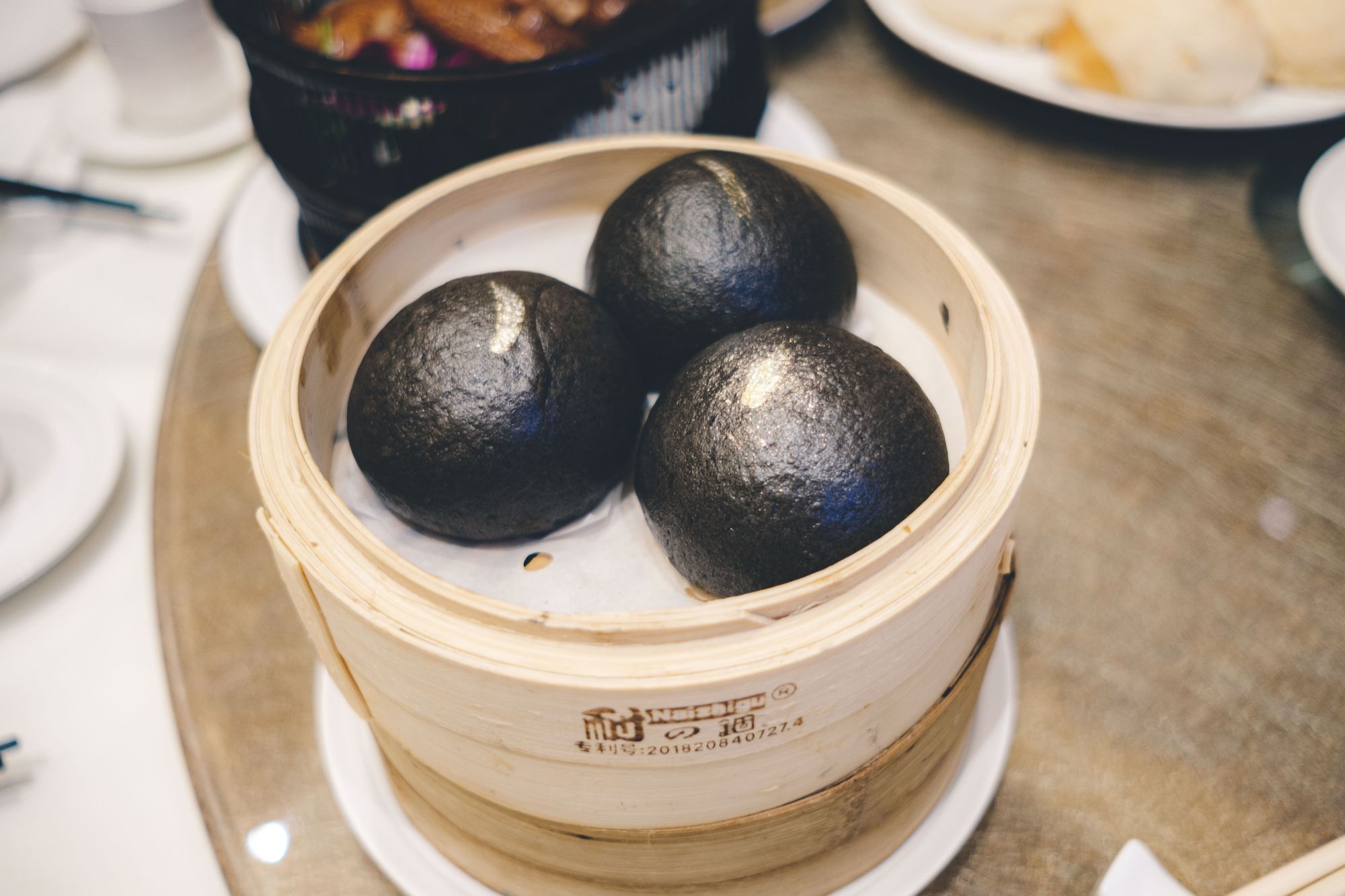 The baked durian tarts were an award-winning treat, having won the Chinese Restaurant Awards Critics' Choice for Best Durian Eggtart in 2016. This was a really tasty treat and saves you the trouble of having to carve out durian meat yourself. Note that the image below represents at least 2 orders.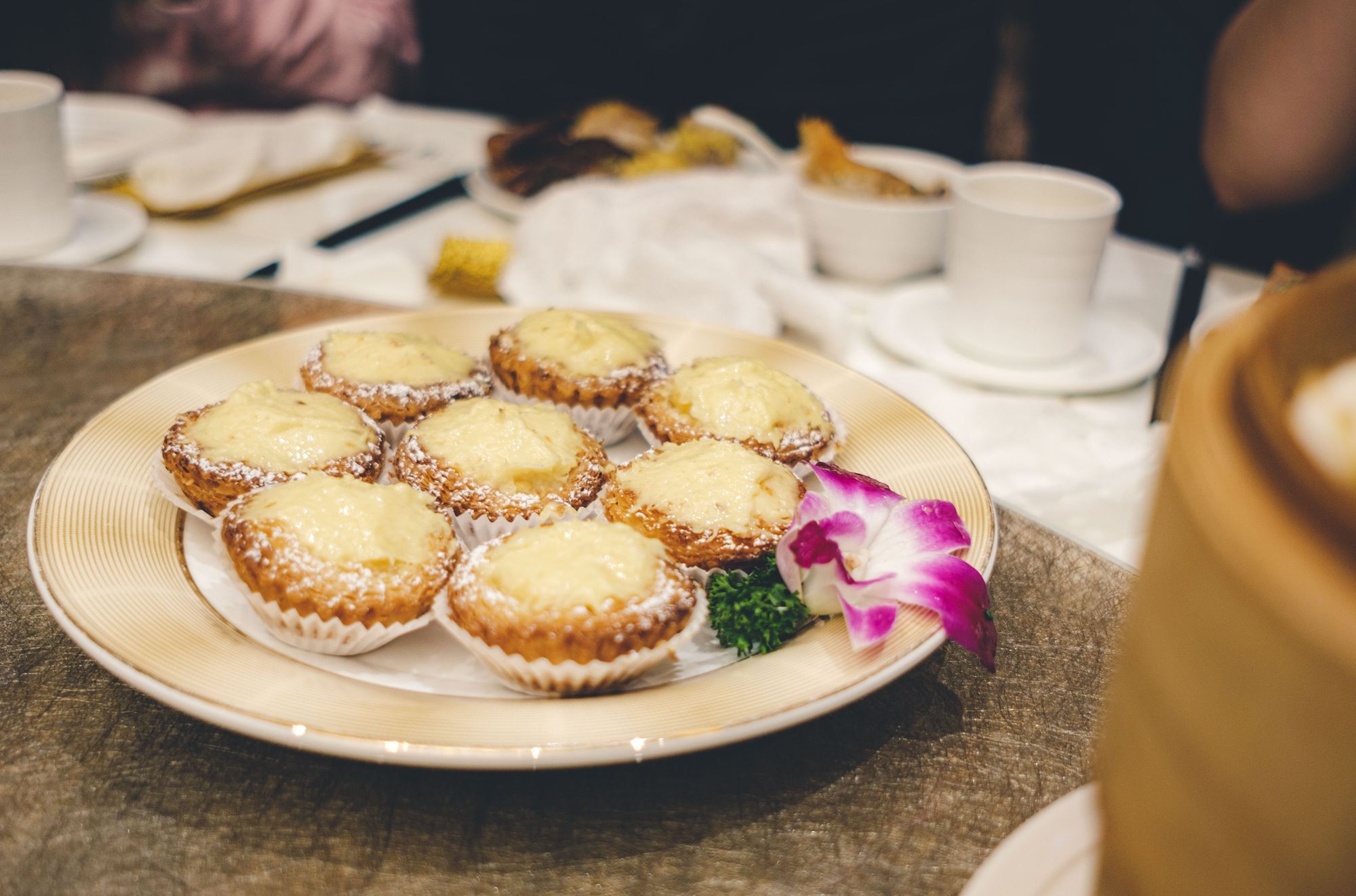 The baked egg tart with milk puff pastries were another dim sum classic. These are quite petit so that's either an invitation to order extra tarts or give yourself room to try a greater variety of dim sum.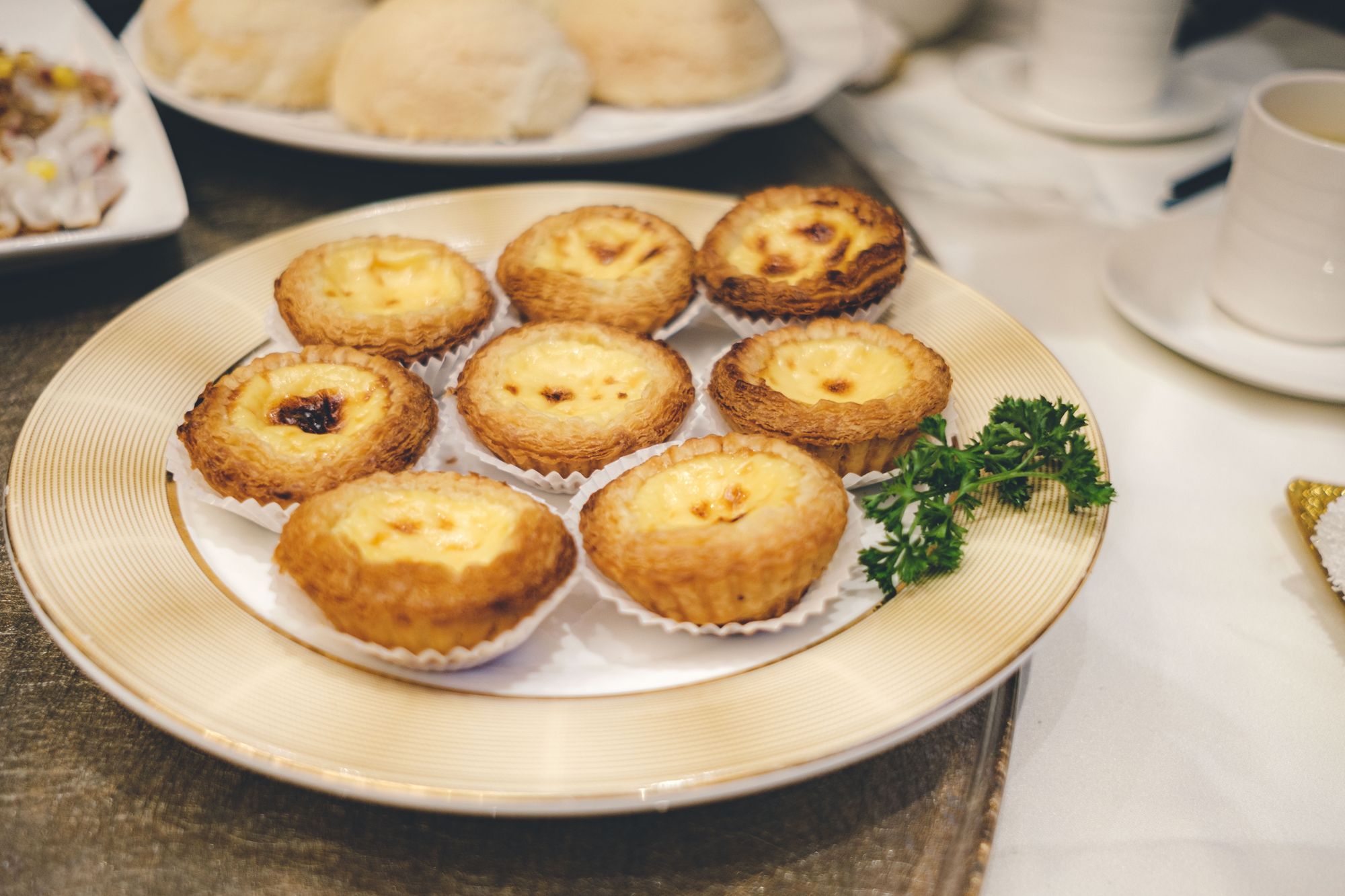 If you want to jazz up your dim sum, you'll want to turn to page 2 of Yue's menu where they keep the "Kitchen Specialties". this pan fried vermicelli with beef and bitter melon with black bean sauce was basically the upside down version of a more traditional pan-fried noodle dish. The takeaway here is you get a bit of crunch on the vermicelli, a bit of savoury on the beef, a bit of sweet from the black bean sauce, and a bit of bitter from the melon. Play this dish right and it's a surefire way to amp up the activity on your tastebuds. If you're looking for dim sum adventure, this is a good item to order.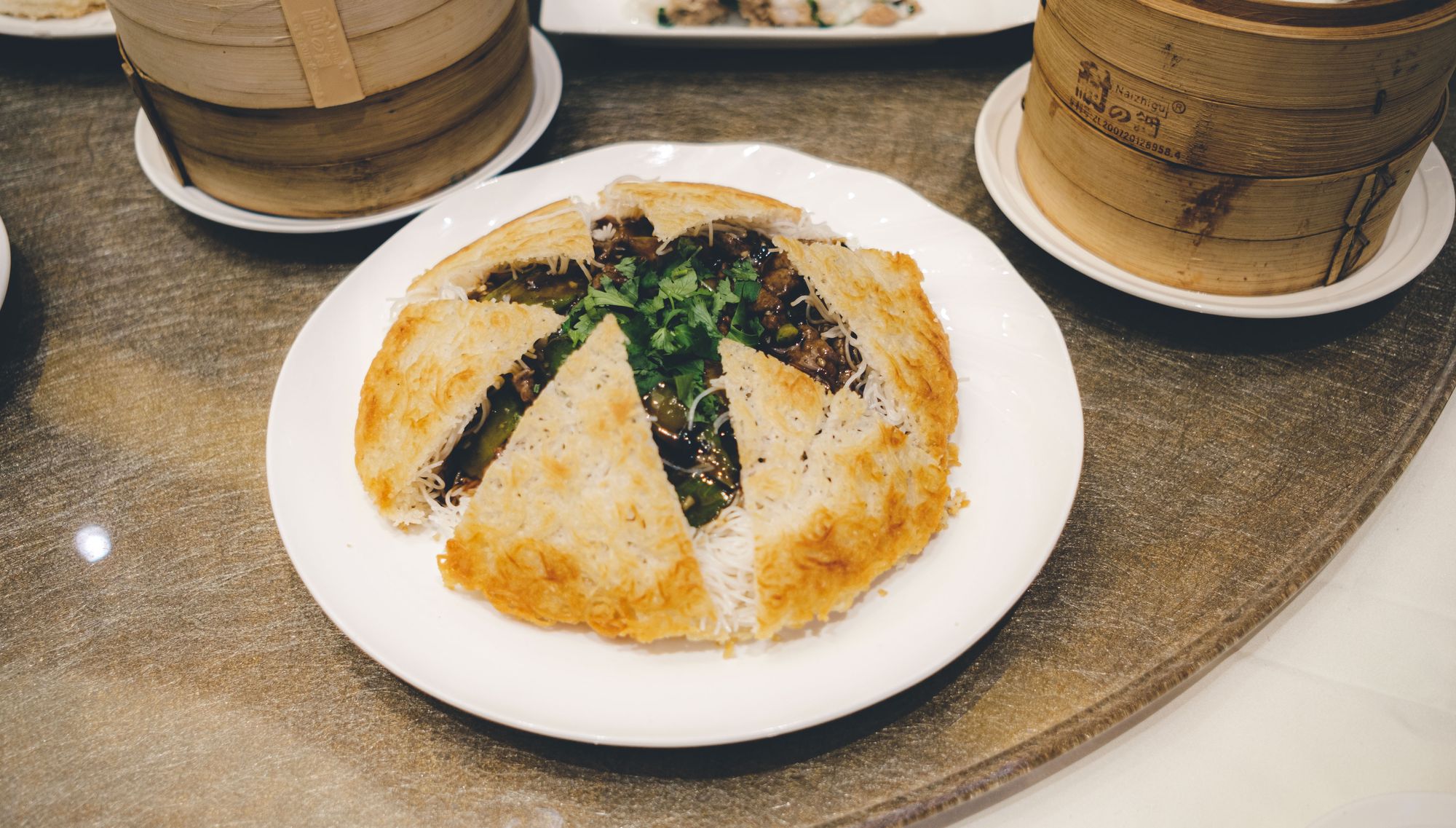 The pork hock with maggi sauce was fun to chew through, but having gone through pork hock at the Vancouver Christmas Market, I'm spoiled for any pork hock that's cut up in little pieces. This might be a good entryway into enjoying pork hock though.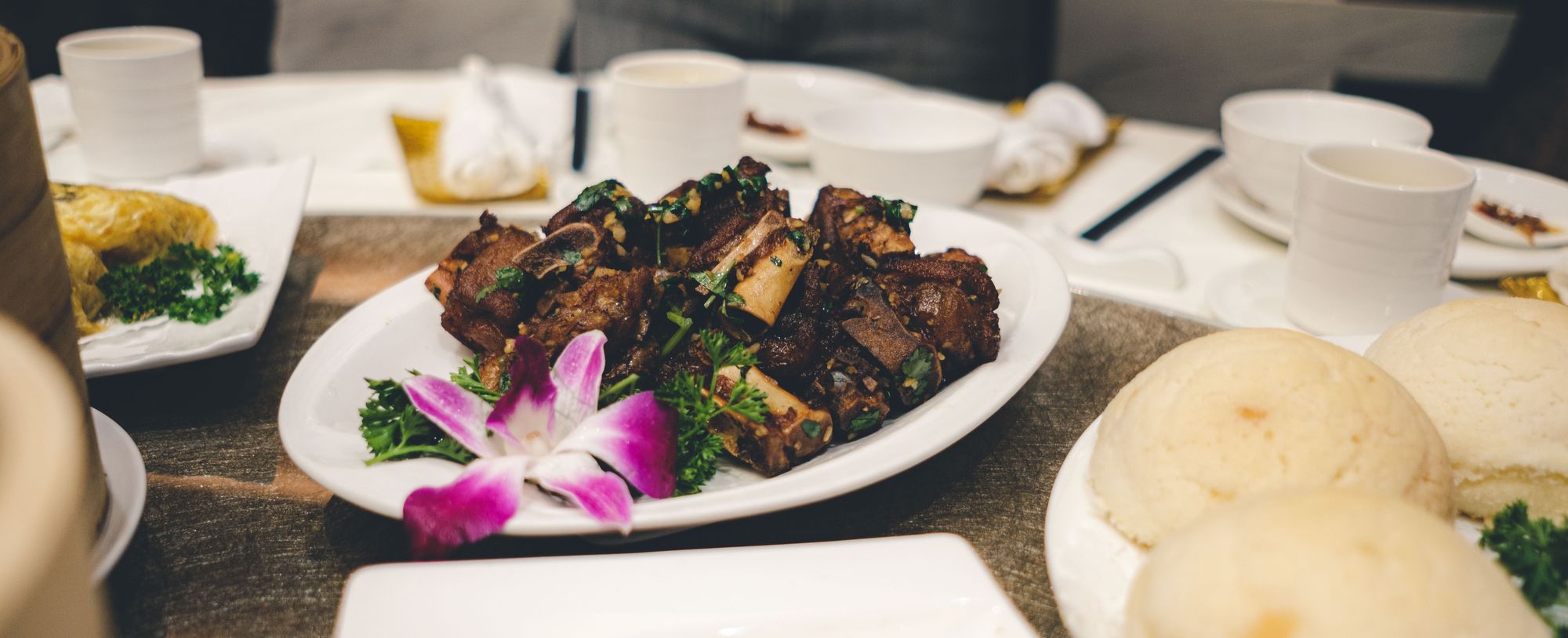 The singing beef brisket and rice rolls in pot is the most symbolic name out of the dim sum we had. The brisket here was tender and easy to chew. If you have dim sum friends who aren't into chewing much, let them munch on this brisket.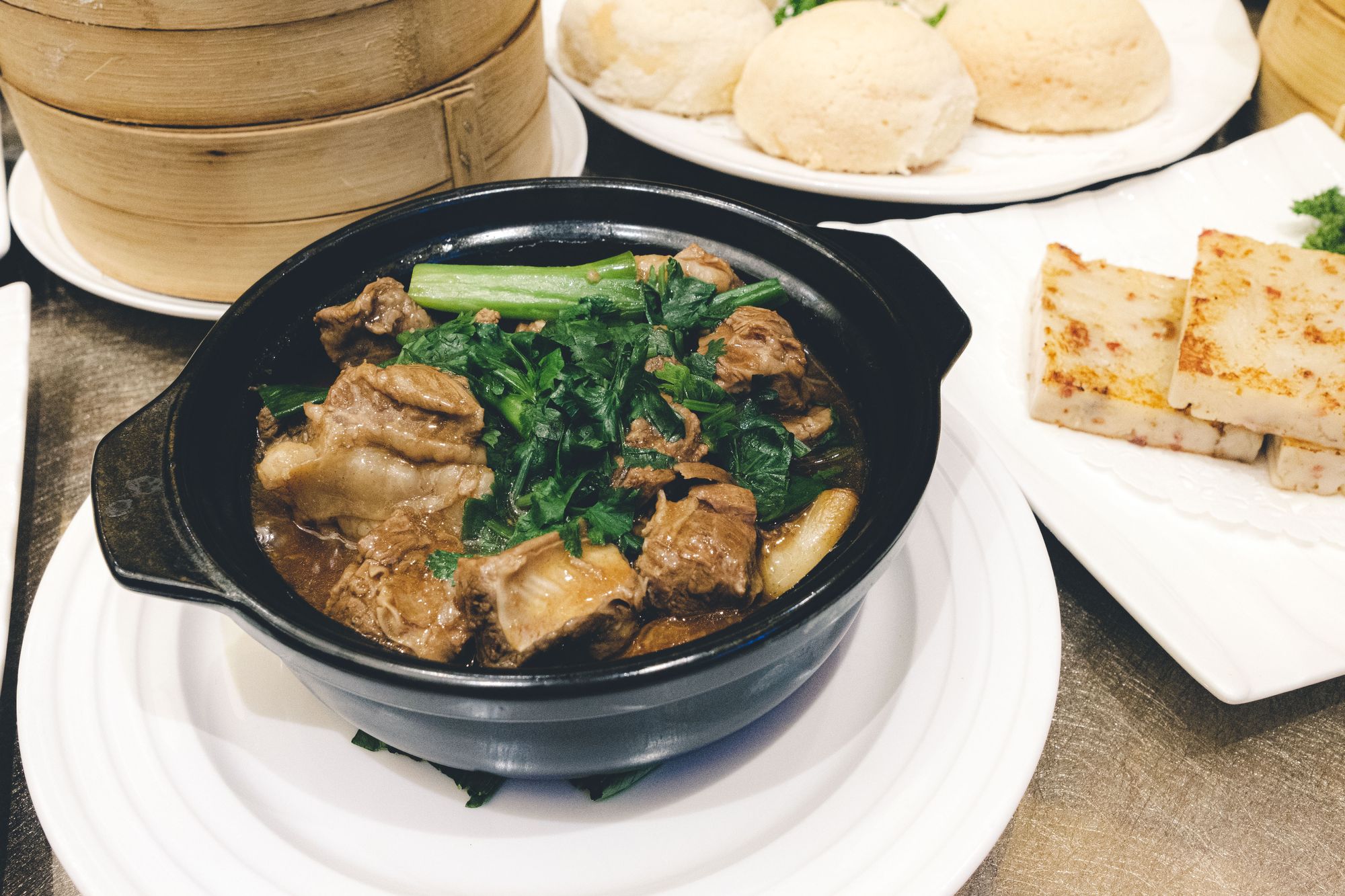 Fried squab is something worth writing home about. If you mix chicken with duck, the resulting child might be the flavour of squab. The crispy skin was oh so delicate to chomp into, and the flavour of the meat had me gnawing all over the bone for every last scrap.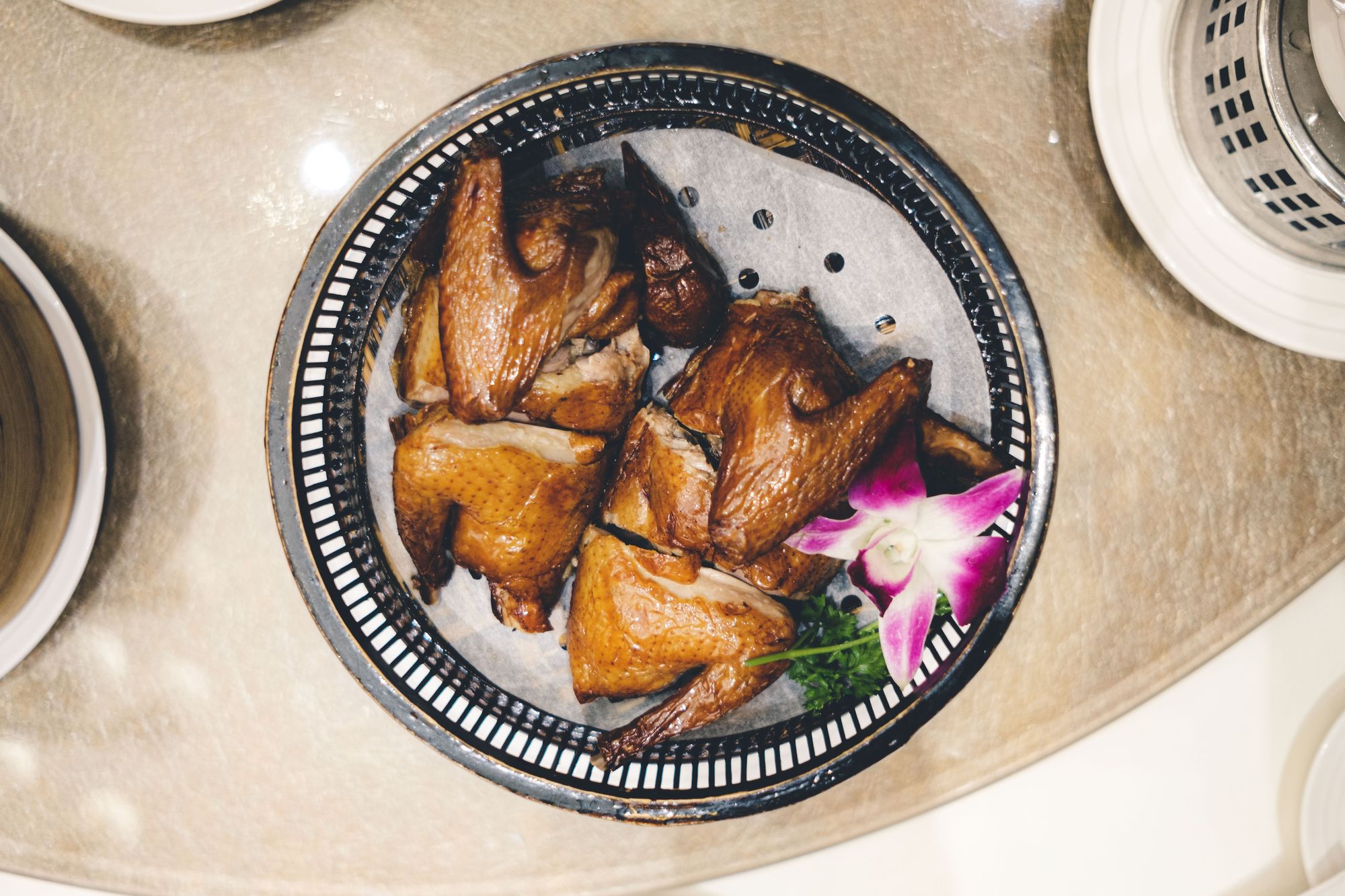 The pork rib in special spicy sauce was billed to have some serious kick, but I didn't feel much of it. We also left it on the photo table for almost half an hour prior to having it served, so maybe I didn't have the best example of this dish.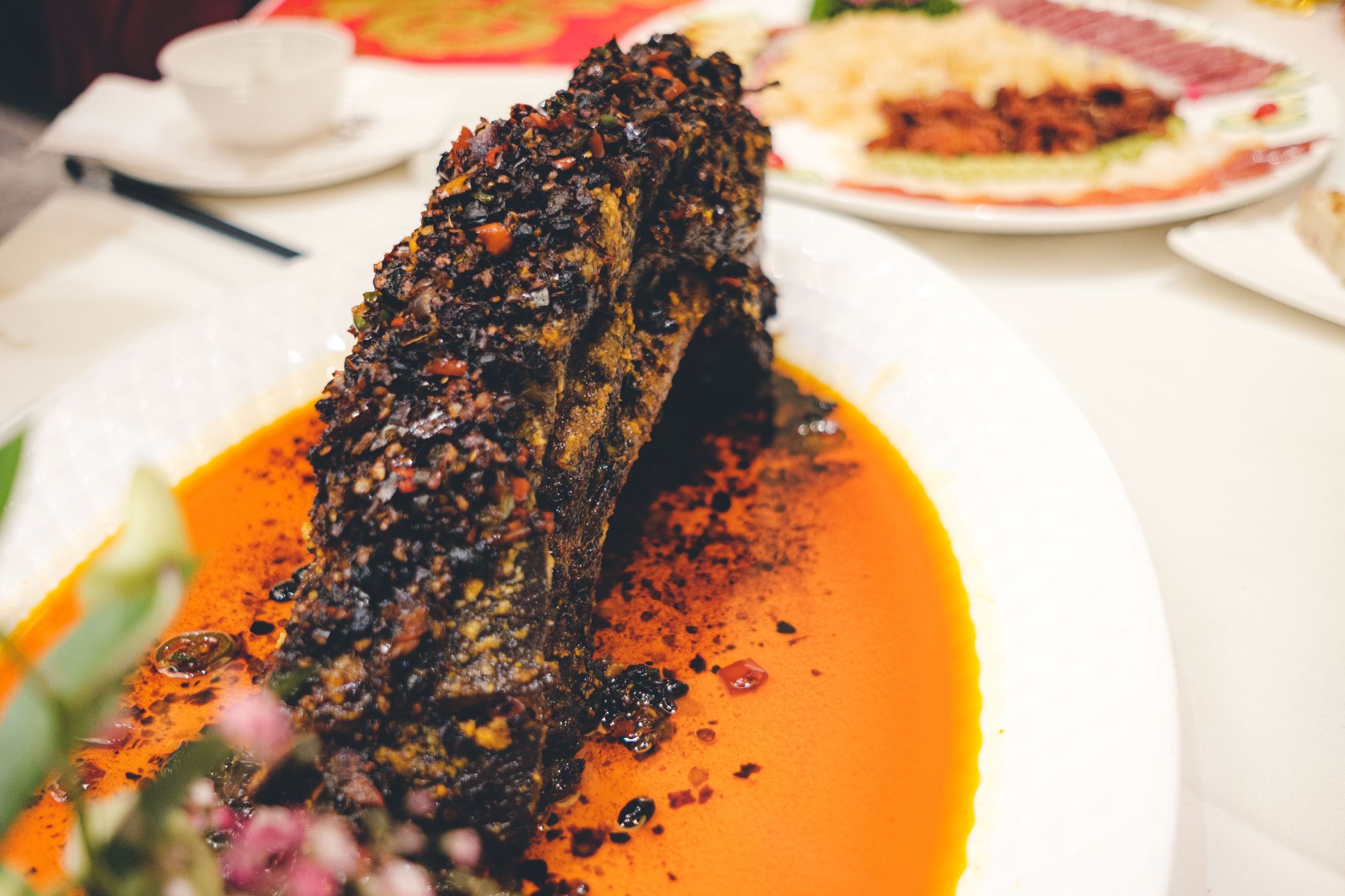 The braised dried oysters and dried black moss in bean sauce was one of two Chinese New Year specials we had for this meal. The dried oysters were actually lathered in bean sauce so they were pretty flavourful. The dish is meant to be symbolic of good fortune in Chinese culture.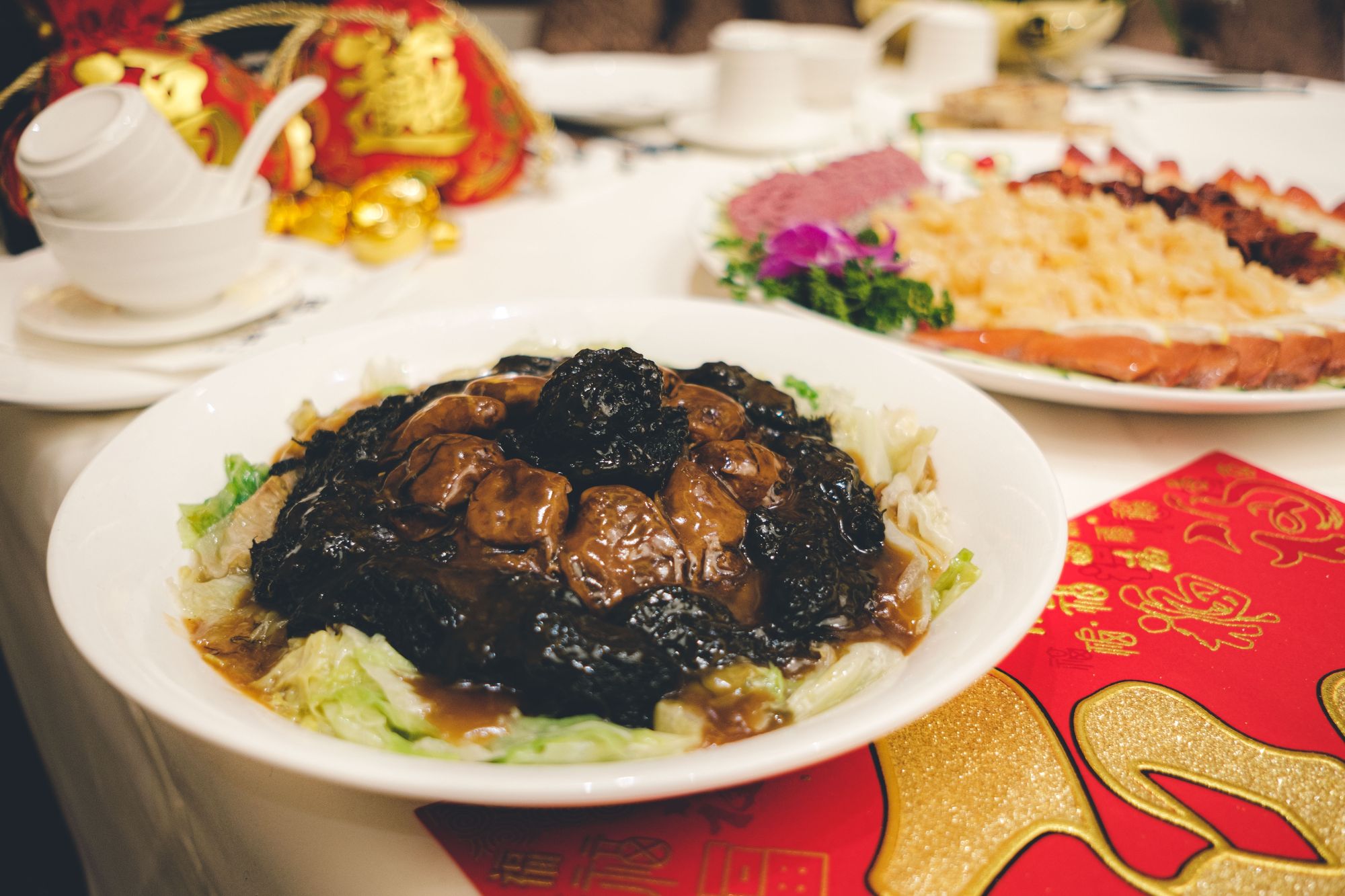 Another Chinese New Year special was Yue's Appetizer, a charcuterie-style plate containing octopus, fish, ham, squid, and more. This is something more fitting in a traditional Chinese dinner but we got to enjoy it for dim sum too.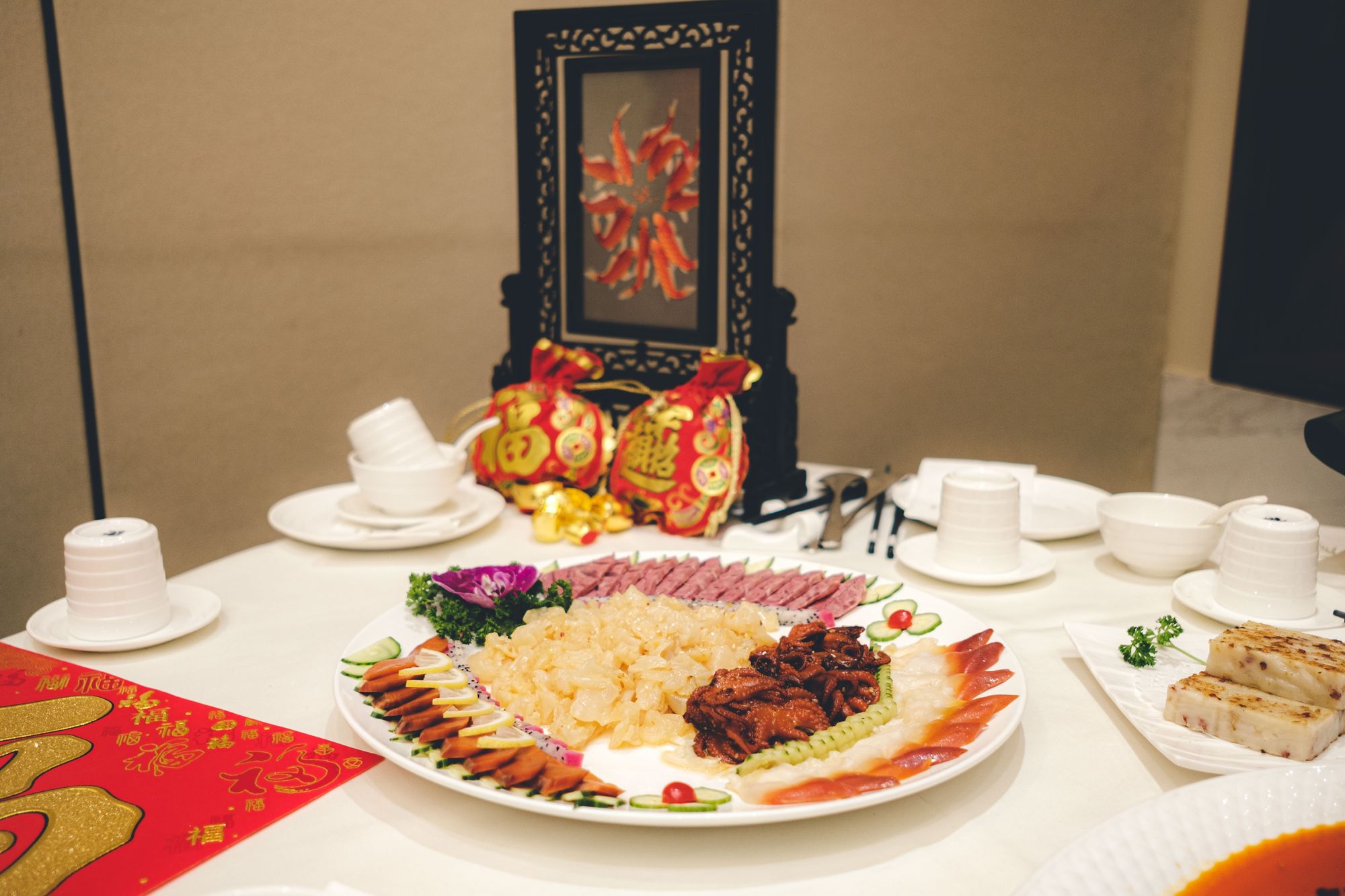 For dessert, we enjoyed a combination of lychee and sweet olive jello and peach resin cake. Both had a refreshing sweetness to them that wasn't too overbearing. If I had to choose one winner to recommend, I'd choose the peach resin cake for its interesting shape and jiggly-ness.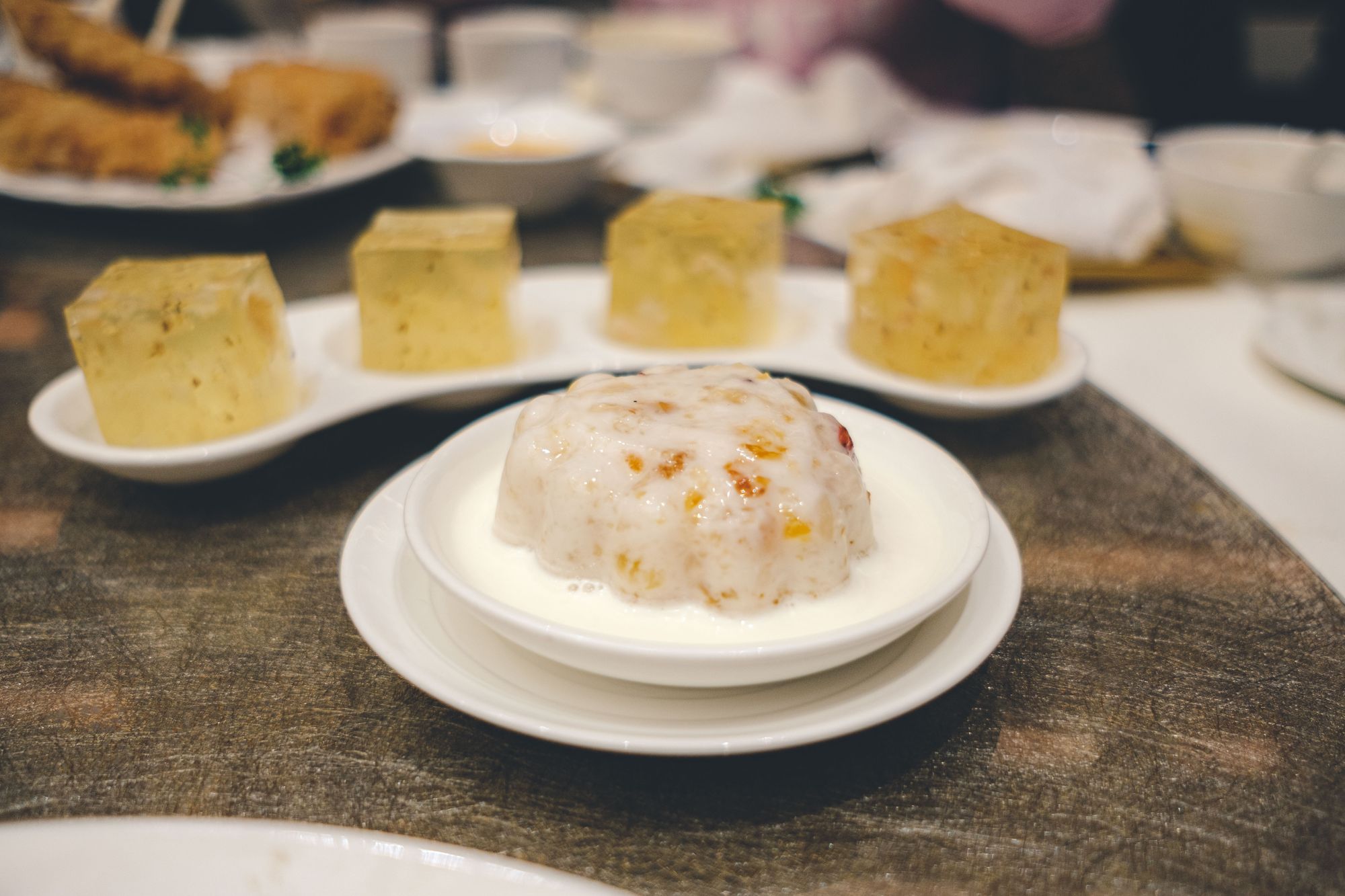 Features:
Yue Restaurant is a giant Chinese restaurant found in Richmond's "Food Street" on Alexandra Road. Inside is a huge mess of tables that can accommodate basically any size of group you might bring (i.e. it's able to fit a wedding banquet). If you're really fancy you can also book a private dining soon. We managed to fit about 25 people into our little room.
The chefs at Yue Restaurant describe the restaurant as traditional dim sum food from Canton with enhancements. The dim sum chef in particular has twenty years experience.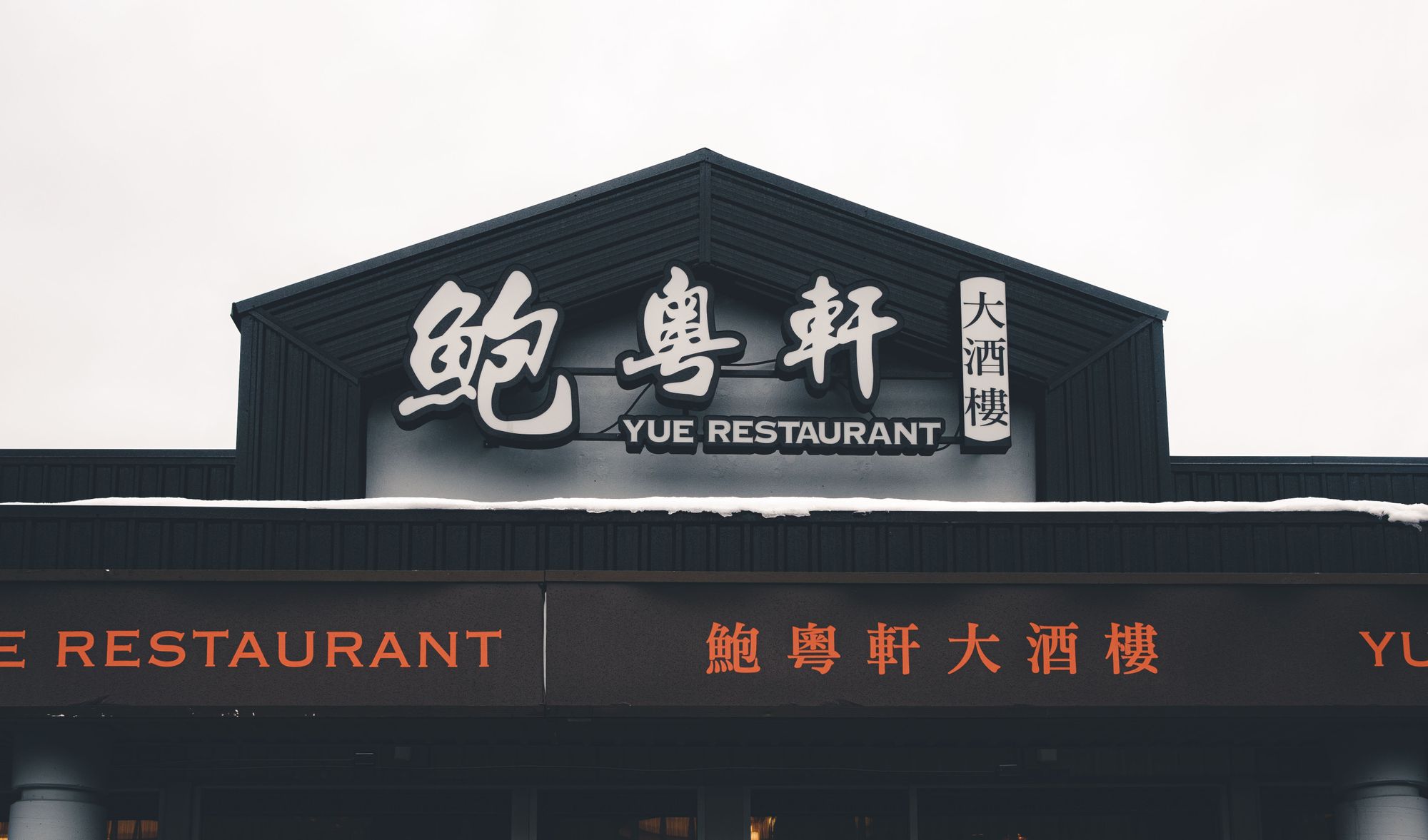 Parking is a whole different beast. At 10:30am, there were about 10 spots left in the lot, but when I left at 1pm there was a queue of cars waiting to take my spot. Given how busy this Alexandra corridor can get around weekend meal times, consider walking a long way or taking transit if you want to dine at Yue.
Final Thoughts:
One-liner: Traditional Guangzhou dim sum with modern enhancements to kick some things up a notch
Recommended items to order: Steamed Prawn Dumplings, Pan Fried Sticky Rice, Steamed Rice Rolls
Price per person: $20-$25
Would I go back? Yes.