I ventured off the beaten path to discover Aiyaohno Cafe, a portmanteau of "aiya" and "oh no", inside the historic BC Electric Railway Building. Aiyaohno's name comes from what co-founder Beverly would often say after making a mistake in the kitchen. Fast forward to starting a new business with her spouse, Greg, and Aiyaohno Cafe is a special place on the edge of Vancouver's Chinatown, offering many unique dishes, which while friendly to vegan, vegetarian, and pescatarian diets, are flavourful enough for the average omnivore like myself. This is truly a passion project built from the ground up after years of training around the world, getting Red Seal-certified, and even volunteering in a neighbourhood whose residents face many challenges.
Disclosure: This was a complimentary tasting provided in exchange for an honest overview. All opinions are my own.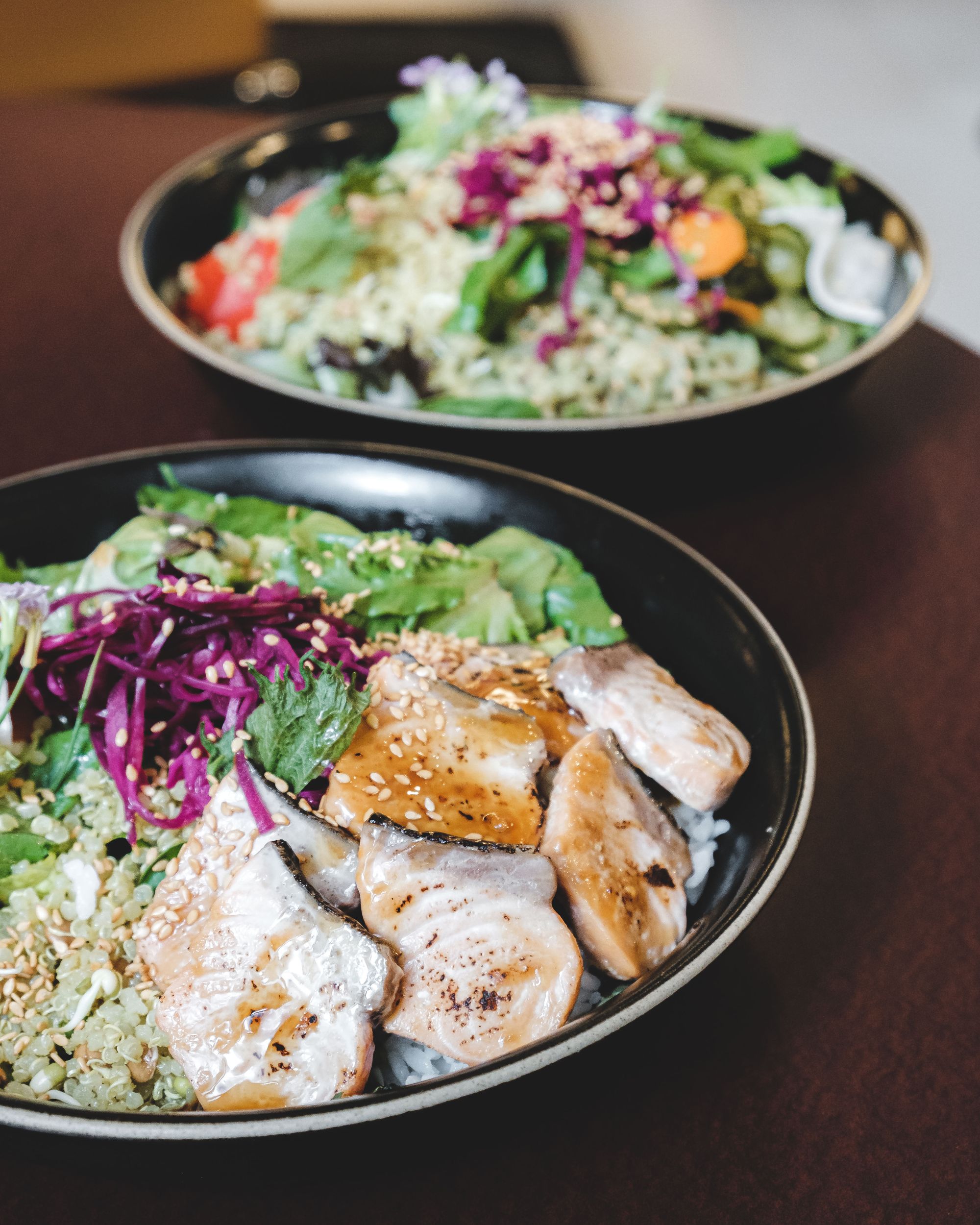 Food and Drink:
Team Tastic came here for a Sunday lunch and I had a great taste of the following:
Iced Salted Sakura Latte ($6.80)
Iced Matcha Latte ($6.50)
Kinako Roasted Matcha Pecan Cookie ($4.50)
Chocolate Roasted Walnut Cookie ($4.50)
Bird Seed Cookie ($4.50)
Teriyaki King Salmon Bowl ($19.50)
Cold Sesame Chili Ramen ($14.50)
We started our meal with drinks! The iced salted sakura latte had a distinct salted flavour that mixed wonderfully with the floral notes of the sakura (cherry blossom).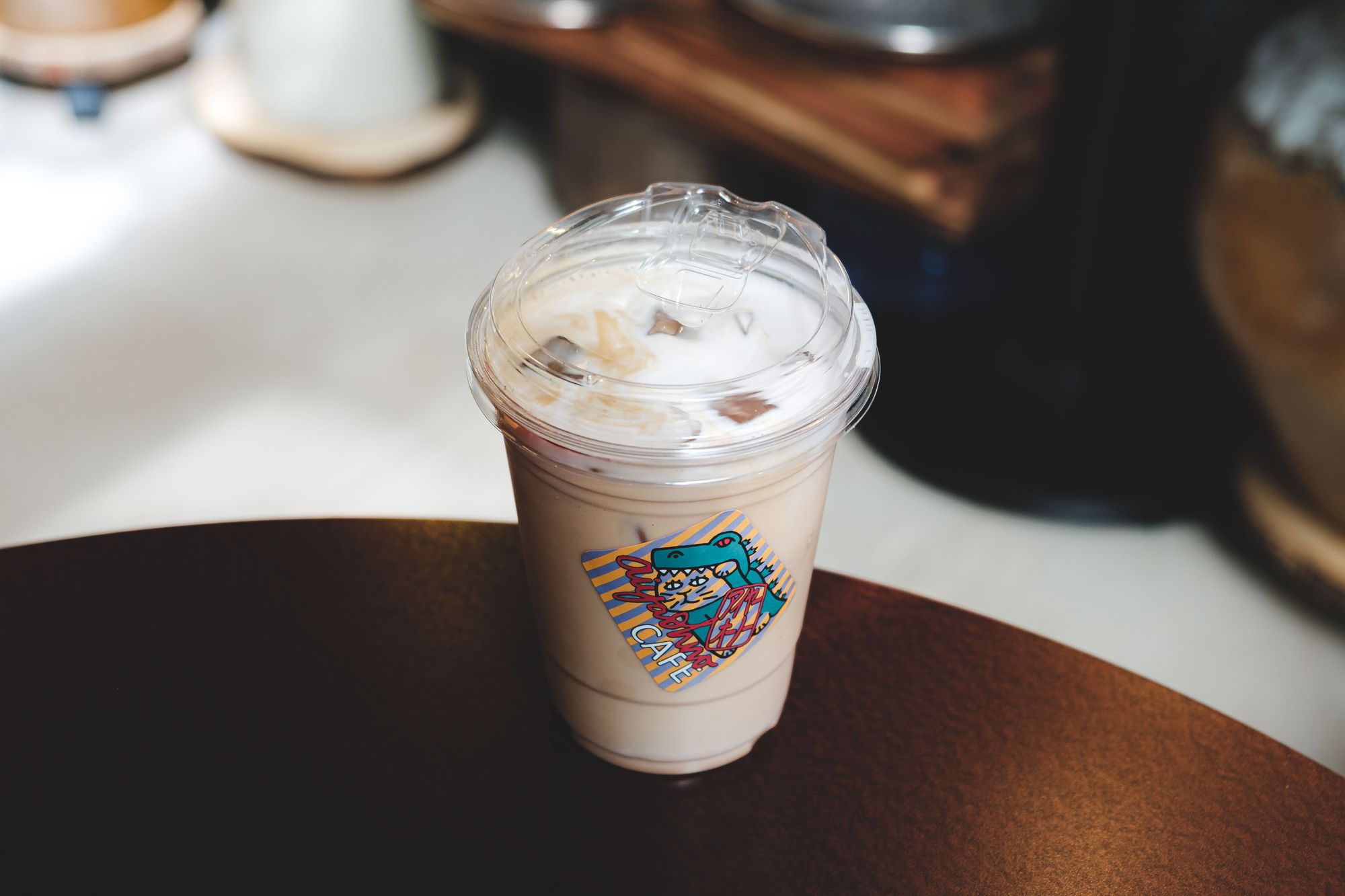 Our other drink was an iced matcha latte. You have a choice in how sweet the drink is but because they use a higher quality matcha here (note the price), it's actually a little hard to drink and meant to be balanced with a little syrup for sweetening. As the chef intended, our drink had a little syrup and this let the powerful bitter matcha flavour bloom into a soft, almost seaweed-tinged flavour that was cut through with just a precise sweet touch.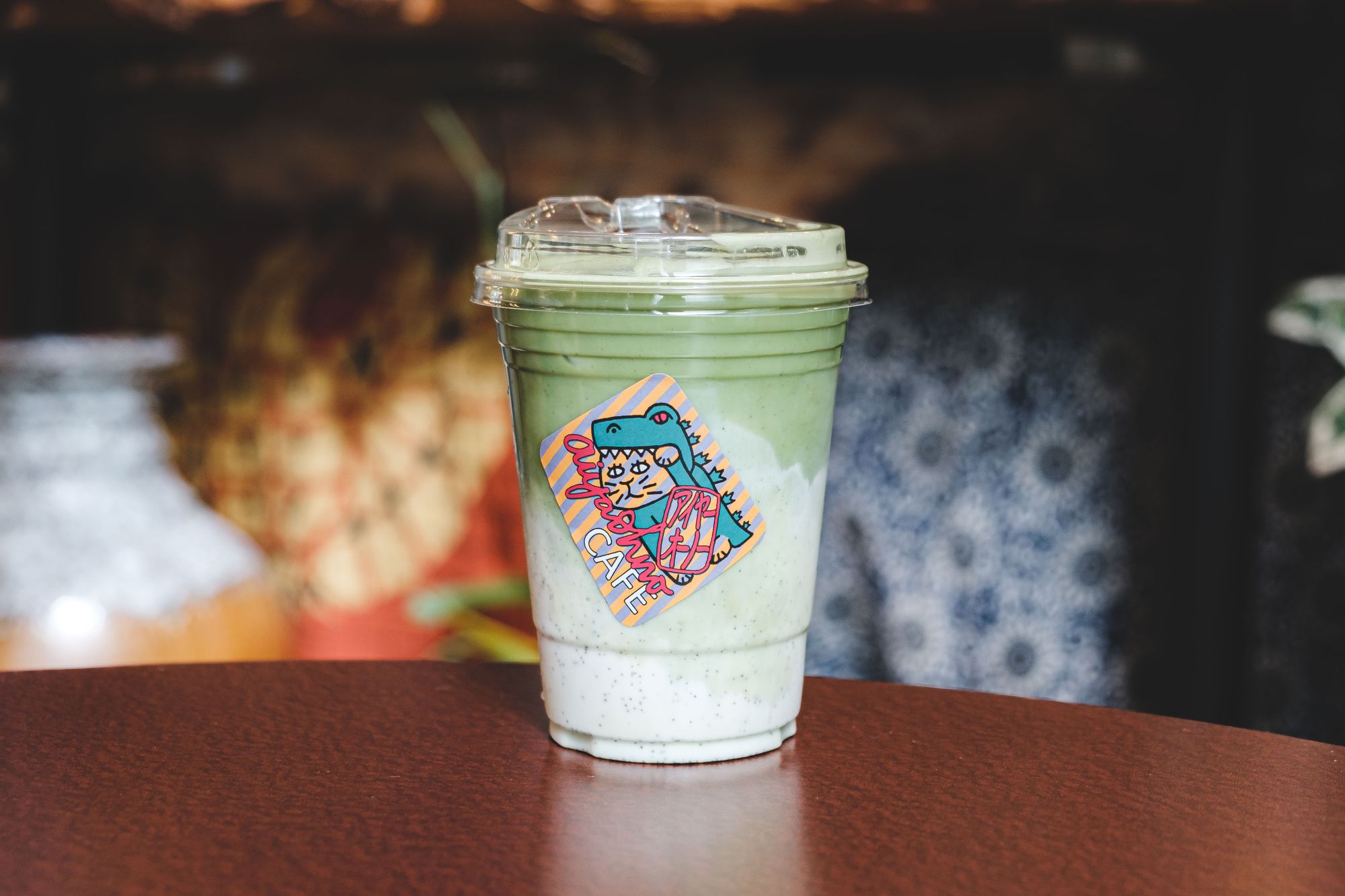 Next up were a trio of cookies, the kinako roasted matcha pecan cookie, the chocolate roasted walnut cookie, and the bird seed cookie. The first 2 are self-explanatory but the bird seed cookie was a very cool creation with oatmeal, raisin, hemp seeds, pumpkin seeds, and the secret ingredient: millet! The millet had an almost microscopic crunch but made a ton of sense to include in something called a "bird seed cookie". All 3 cookies had a satisfying chew in the center surrounded by a slightly crispy exterior and were very enjoyable.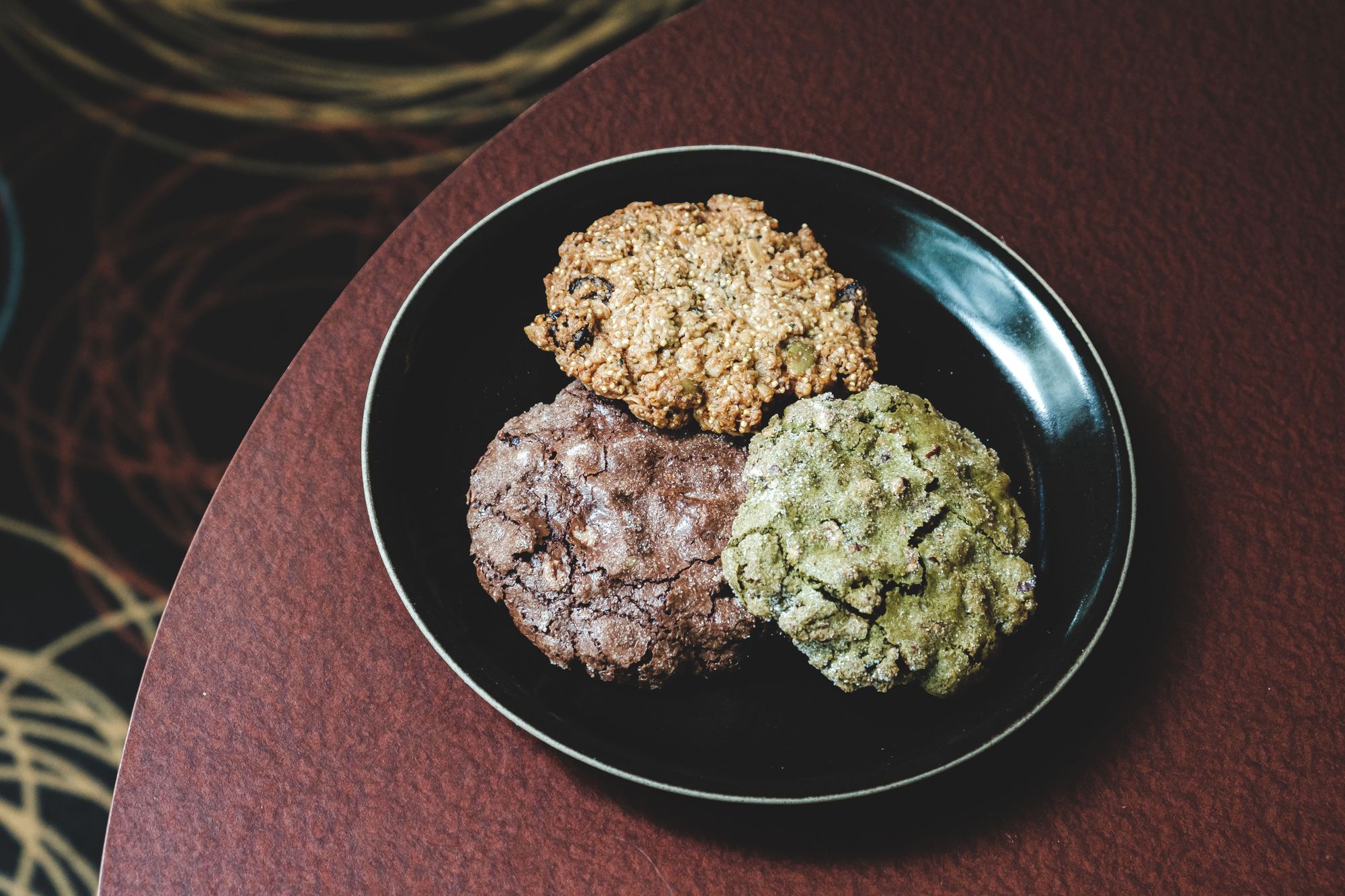 Now for the mains, first up was the teriyaki king salmon bowl. This had a Japanese and local kick to it by combining a teriyaki style of torched salmon, sourced from Bella Coola, BC, with what you'd expect in a regular garden bowl of salad, quinoa, sprouted beans. To add a final kick of sour crunch was a smattering of pickled vegetables. I'm not sure where else in Vancouver cafes you could find a king salmon bowl so it's cool what Aiyaohno does to differentiate from the plethora of options nearby.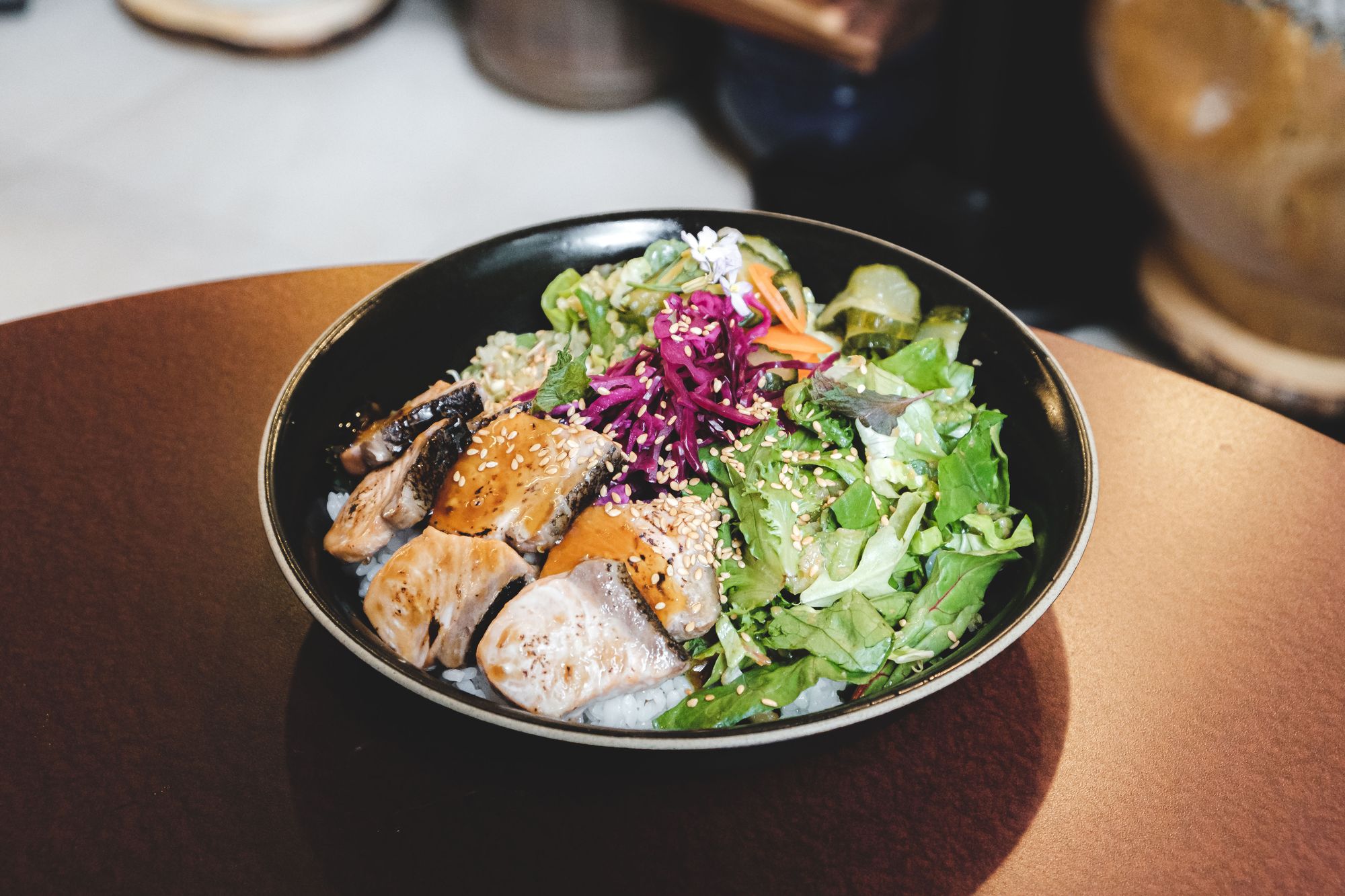 My favourite dish of the meal was the cold sesame chili ramen. Fun fact, before this blog tasting, I actually went to Aiyaohno for fun with my coworkers and ordered this ramen with my own money. The kale noodles really sell this dish and at this price point, I think it's a great value leaving me feeling full yet balanced in my diet. The sesame chili is a unique combination of flavours that is full of umami and adheres itself to the kale noodles in every bite, making me hungry to slurp up more.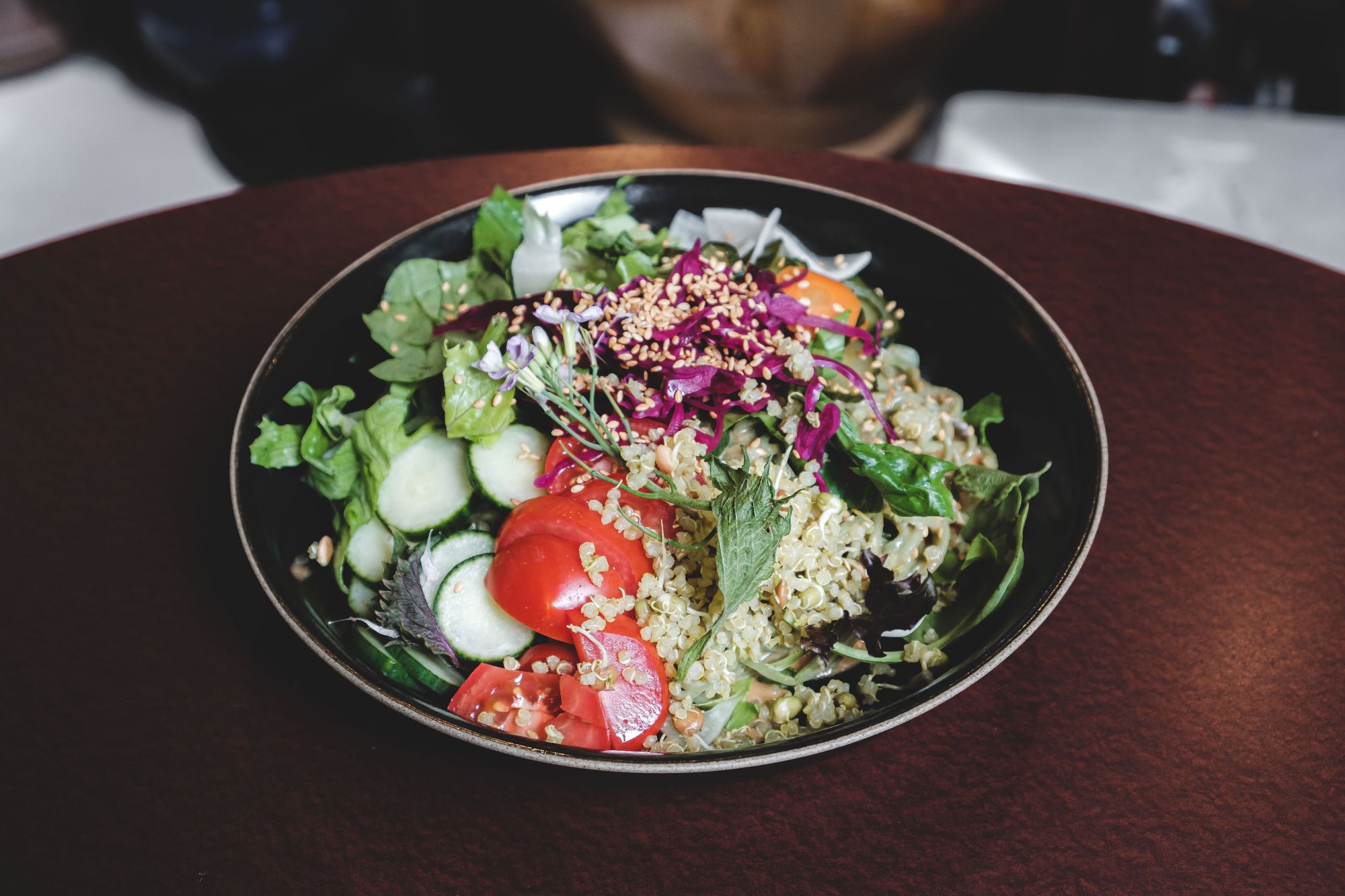 Features:
Aiyaohno Cafe takes up residence in a heritage building and getting into it takes a little bit of work. On business days you can knock at the front door to 425 Carrall Street and either security or the business owners (they are there all week) will let you in. Once inside, you can place and pay for your order at the main counter which is quite nicely decorated for a very tiny space that somehow still houses a kitchen. You can also line up outside the building at the cafe window and the owners can take your order there. If you haven't already guessed, Aiyaohno takes up residence in the former Iktsuarpok Coffee spot.
Beverly, one of the owners, is keen to get feedback on the menu. I spotted her speaking to random customers bussing their own tables what they thought of the food and what their favourites were. This is awesome to see the feedback go straight to the horse's mouth.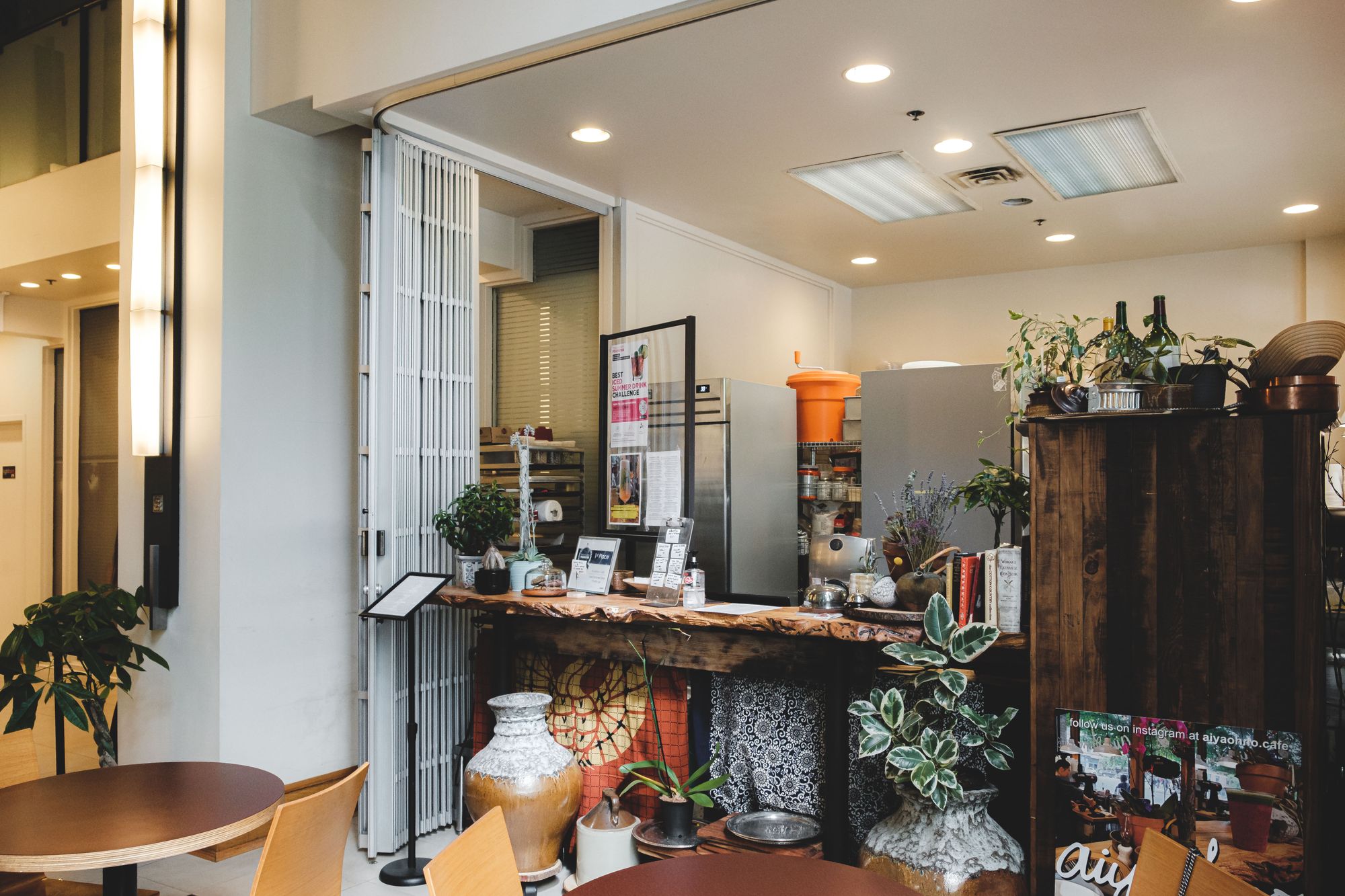 Seating is sparse here. Unless you want to claim a spot on one of the three tables or the lounge chair in the lobby, be prepared to take your order to go. During my visit on a Saturday lunch hour this was not a problem but I've seen the place full during a weekday lunch hour.
And if you're wondering about their logo, this kitten of a Godzilla suit is the result of a married couple putting together their interests into something fresh and cute. Every drink comes with one of these stickers!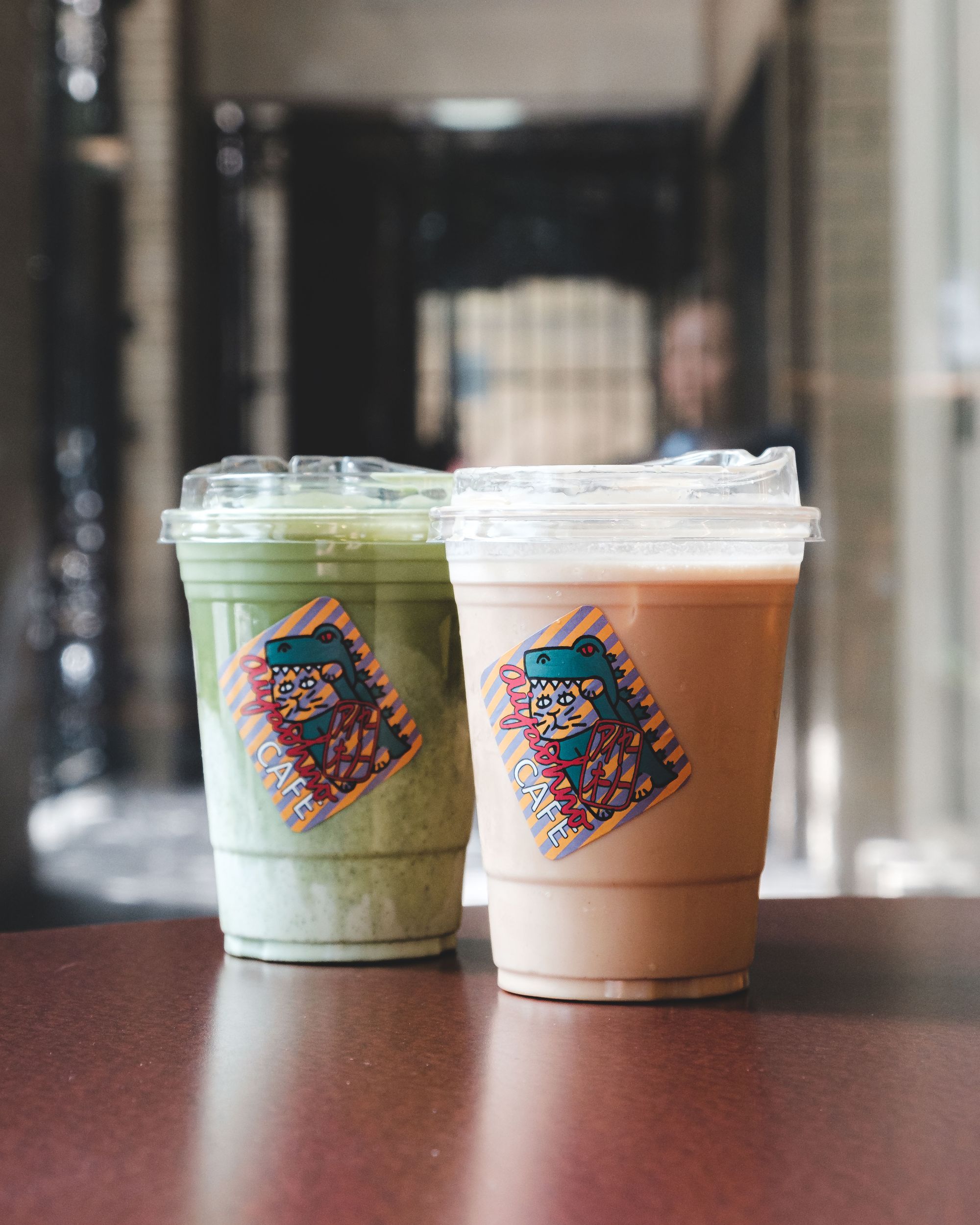 Final Thoughts:
One-liner: A tiny cafe that stuffs a kitchen into an impossible space and produces fresh and exciting items not seen before in the neighbourhood
Highlight: Cold Sesame Chili Ramen
Price per person: $12-$25
Would I go back? Yes.