The folks behind The Mackenzie Room are innovating again with their sister restaurant Say Mercy! and you can tell it's in the family because the same "I Want It All!" omakase-style menu option is available on the menu and some of the staff from Mackenzie Room have moved into Say Mercy! Where Italian cuisines traditionally feature acidity and mouthfeel (think tomato and white sauces) and Southern American cuisines feature sweet tang (think BBQ sauces), a marriage of the two multiplies the savoury "X factor" of both forms of cooking and this was felt in all our selections on the menu. Say Mercy! is a destination worth visiting at least once when the weather agrees – more on this later.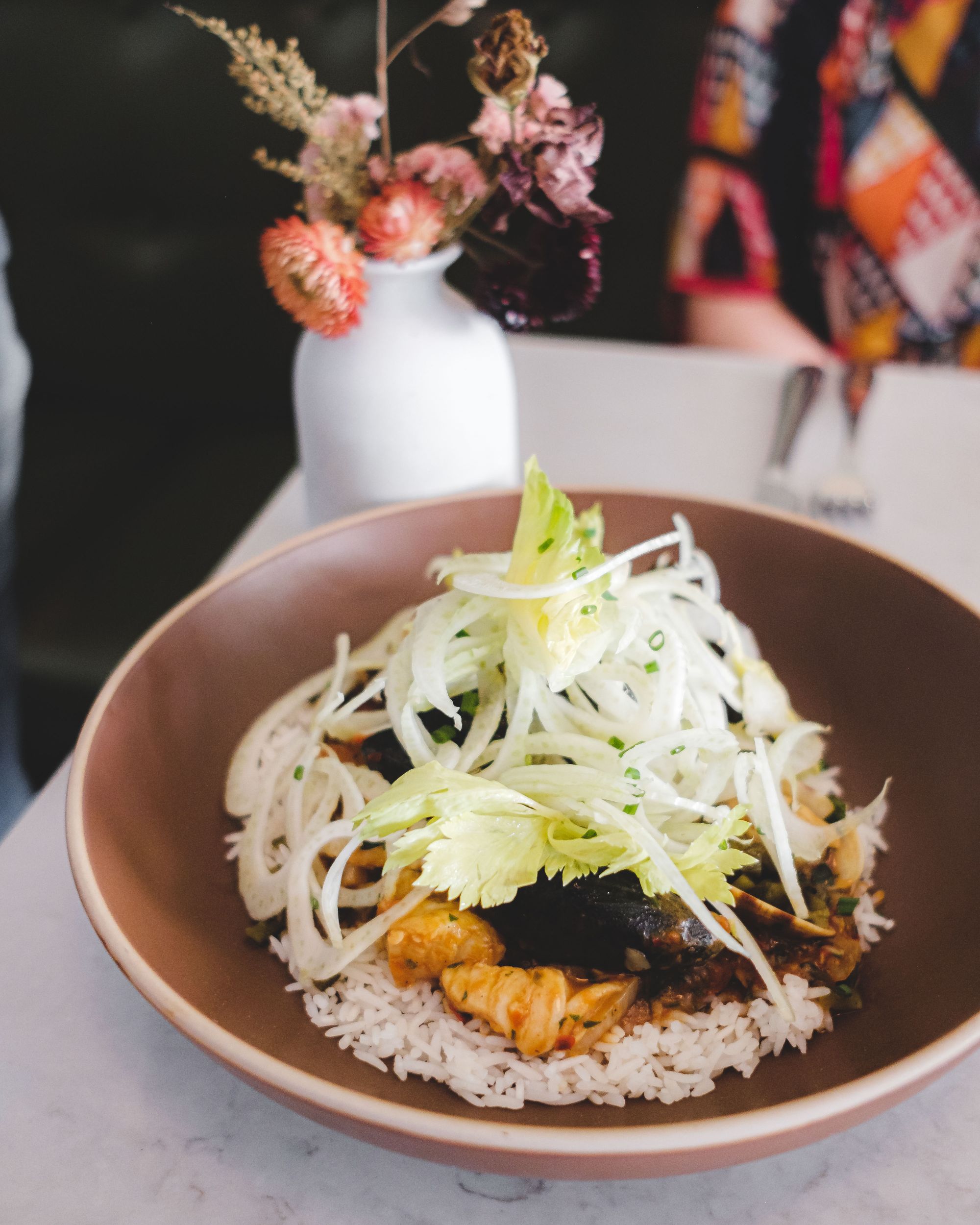 Food:
Team Tastic came here for a Friday night dinner and I had a great taste of the following:
BBQ Bolo ($26)
Creole Cacciucco ($34)
Beef Cheeks and Grits ($37)
The BBQ bolo (short for bolognese) was a great treat to start our meal. The spaghetti noodles were cooked just right so they were chewy and full of texture thanks to the mix of pancetta (Italian), sweet and smokey pork butt (Southern), and the finest dusting of grana padano I could swirl into each bite. I know I can make spaghetti at home but man, does the bolognese sauce recipe makes this dish sing.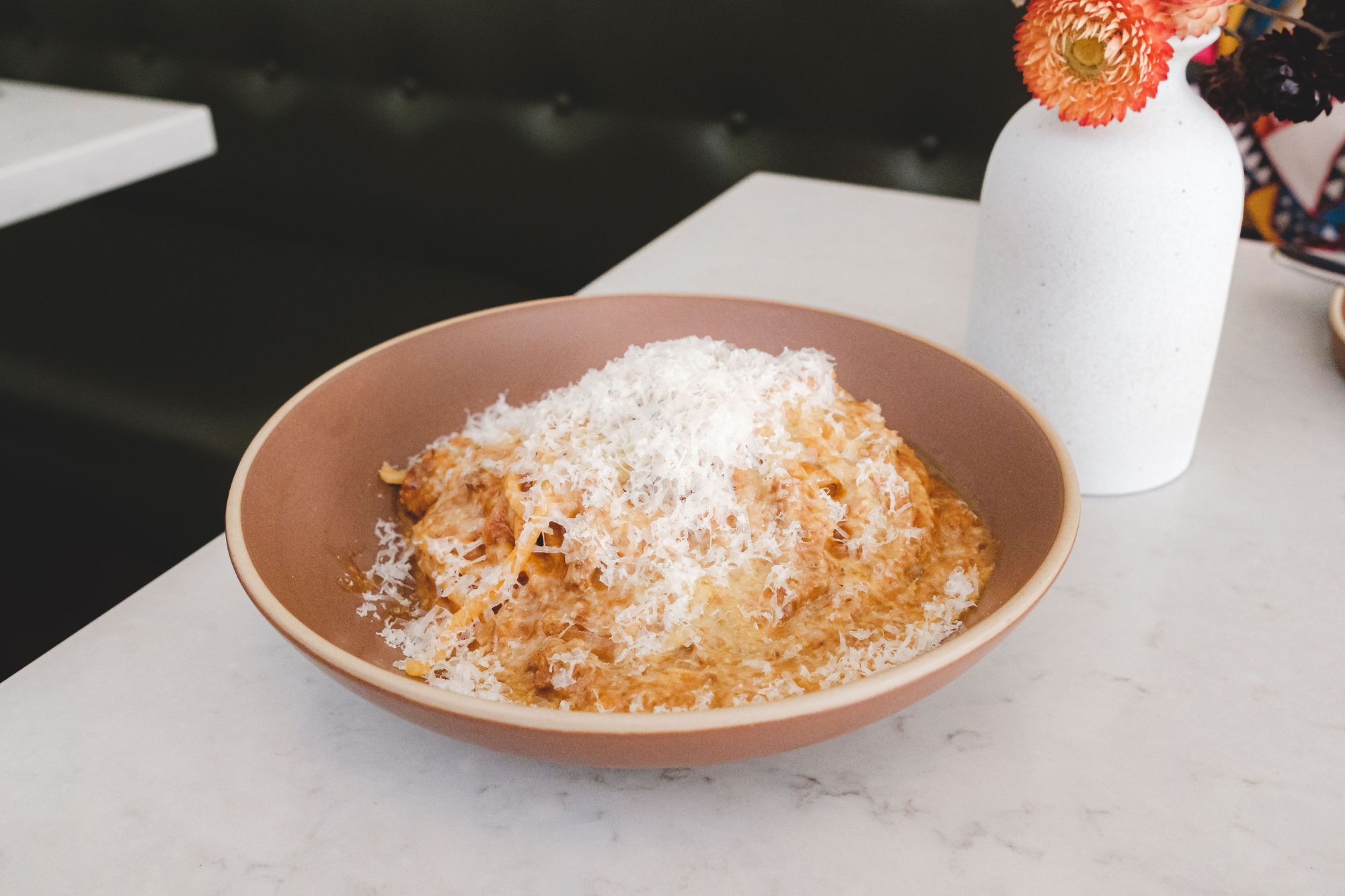 Moving onto our mains, the creole cacciucco was another heavy hitter and one that featured a spicy kick. Texture was king in every bite featuring the Louisiana popcorn rice (Southern) mixed with a seafood medley you'd find in a cioppino (Italian). To add a bit of crunch and prevent sogginess, fennel accompanied every bite and made the dish substantial enough to call it a "big". Per staff, the heat intensity of this dish was described as a 6/10.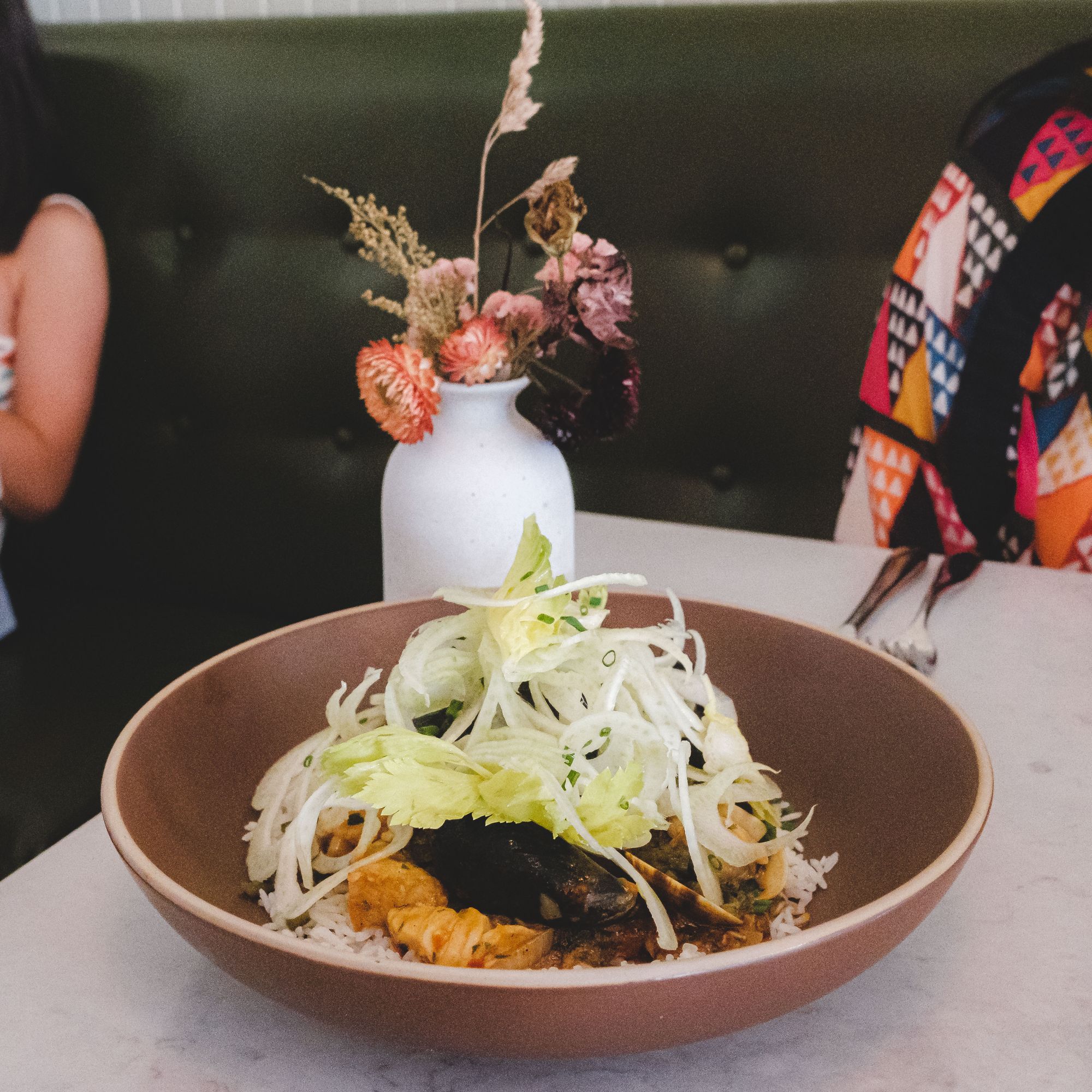 Our final dish was the beef cheek and grits and man was this a umami bomb of flavour. The savouriness hit hard with a chocolatey vaccinara (oxtail) sauce which drizzled thick over the Henry Moore grits and the beef cheek (Southern) which was incredibly tender. Sofrito, raisins, pine nuts, and gremolata (traditional Italian accompaniment), rounded out the dish to give it a twist of tang to keep things interesting on the palate.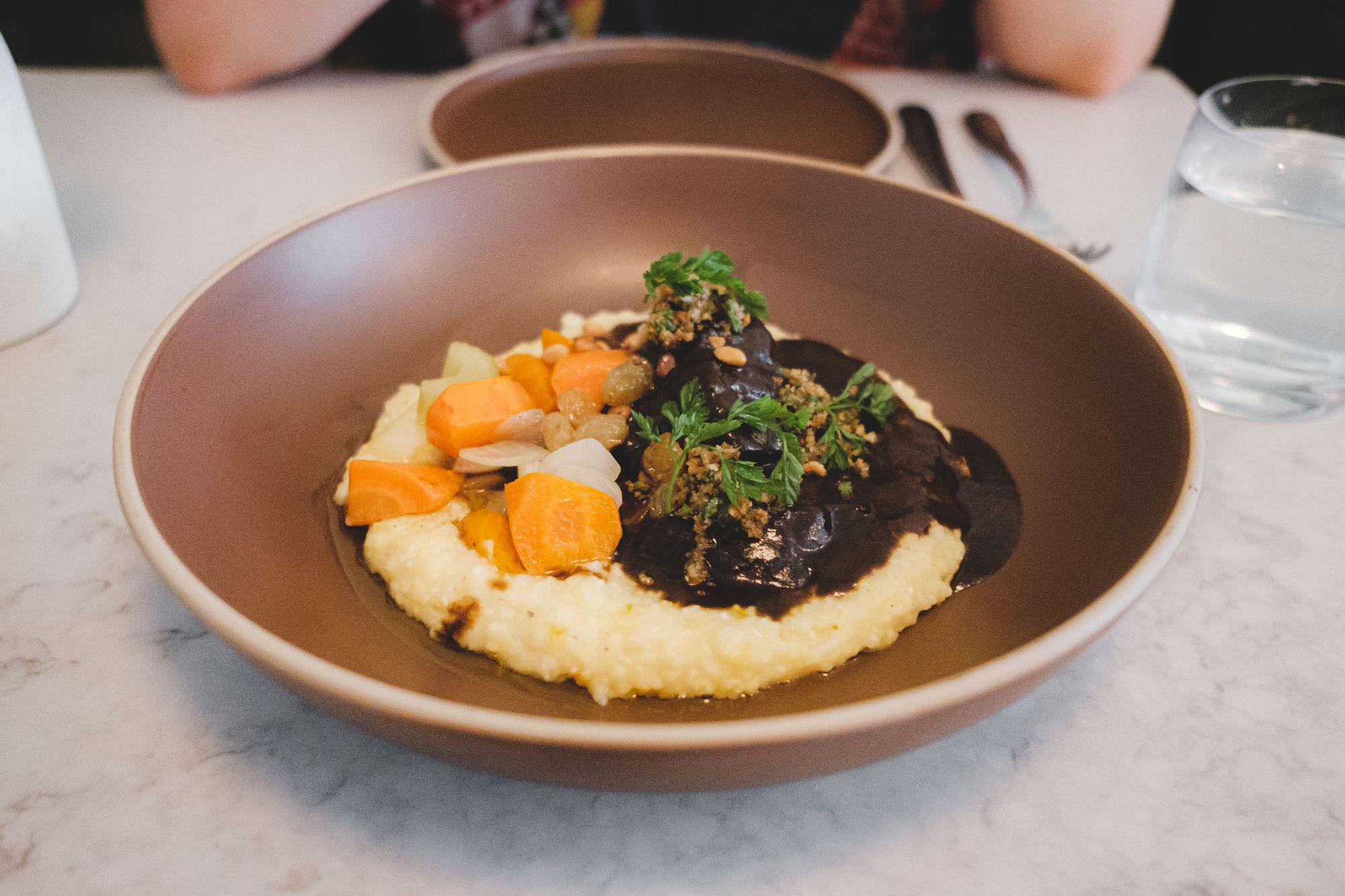 Features:
Say Mercy! takes up residence in a beautiful corner spot in Vancouver's Fraserhood. I think the former restaurant was a casual Chinese spot but the new digs look like you're in someone's home with lots of earthy tones, dry florals, and wishbone chairs. There's room for about 80 guests in the main dining room with lots of intimacy between tables – most will have to shimmy in to get to the booths along the walls.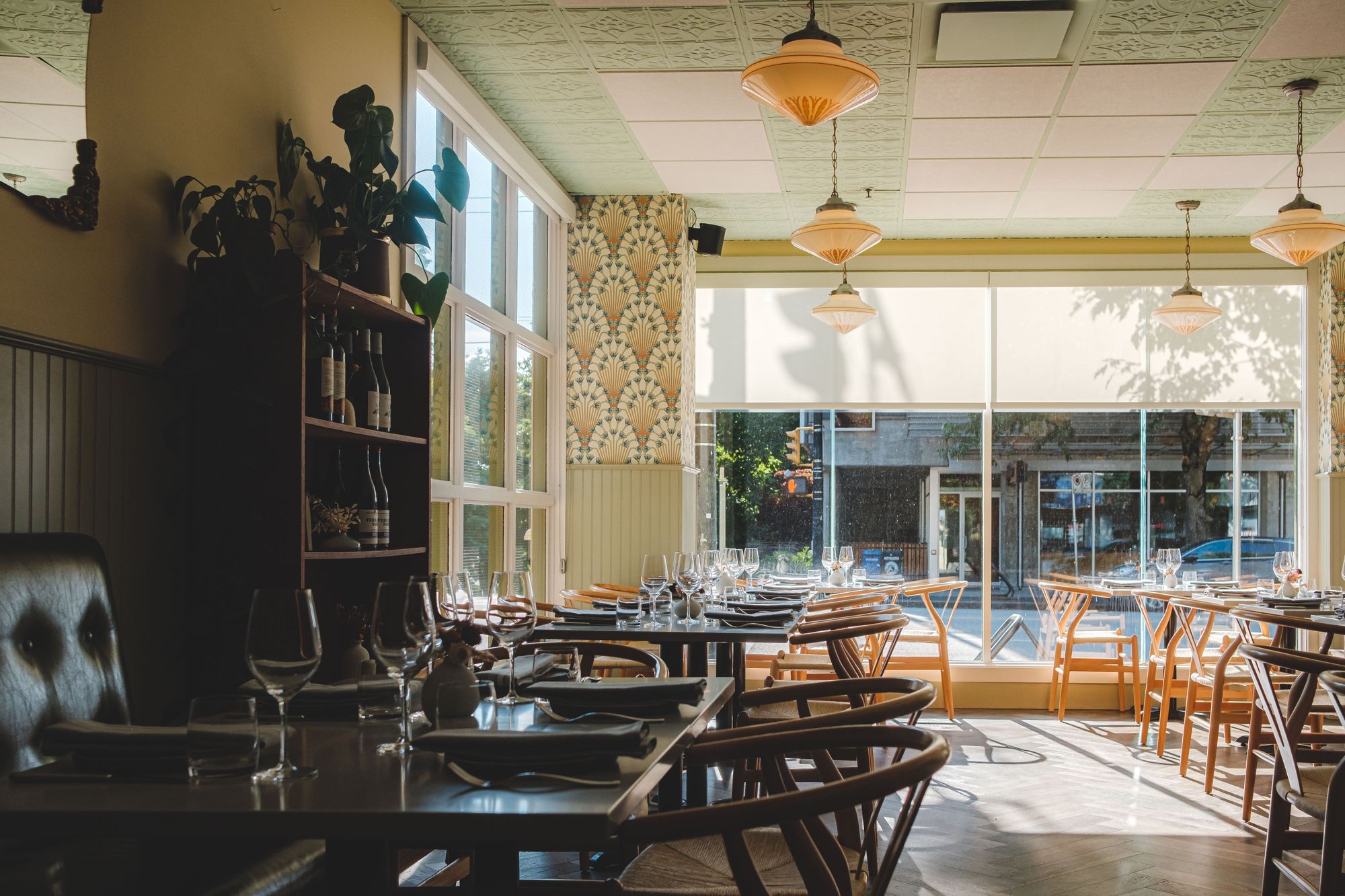 The climate inside can get quite hot though. There is no apparent ventilation pushing air through the space so on a 27℃ evening, it got real hot sitting in the corner by the restrooms to the point it was hard for me to have a conversation without sweating.
Editor's note: Say Mercy later commented on Instagram that their air conditioner was broken on 2022-08-12 and that they spent the whole next day fixing it. Summer days be damned!
Service:
Despite the heat, service was fantastic. The beautiful plates of Say Mercy! were cleared after every plate, cutlery was refreshed, and the water game was constant. I'm a thirsty camel after work and had my water refilled no fewer than 5 times during the meal.
The service makes a point of having different people visit your table and introduce the dishes you order which again contributes to the intimacy of dining in someone's home. Food was quite fast for the first 2 dishes (~10 minutes apart), but our beef cheek was a little longer. I imagine most diners who like cocktails and drinks would get their beverages refreshed during this time.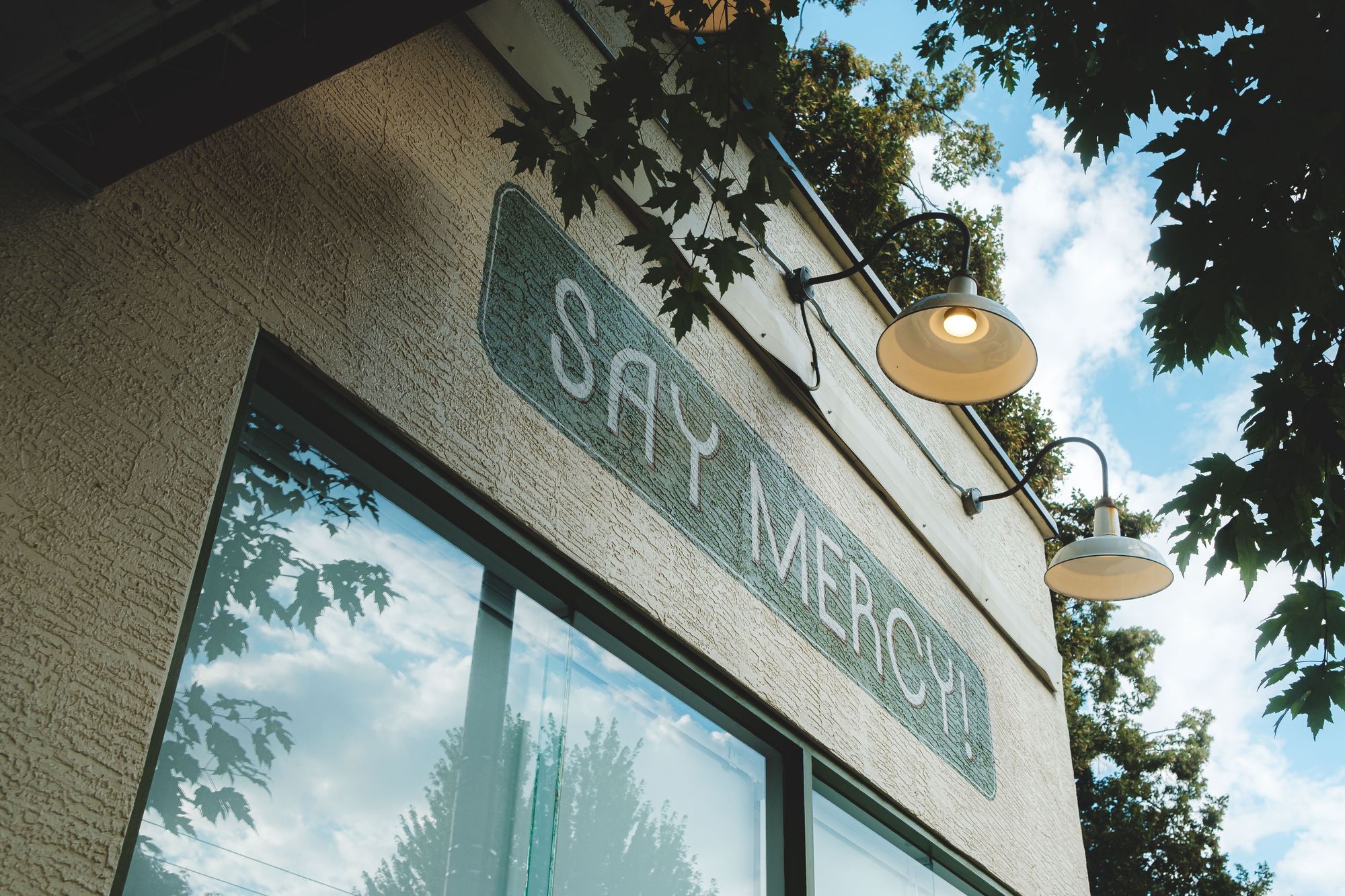 We made a reservation 3 weeks in advance without issue. Though the restaurant was very empty at opening (5:30pm), by the time we left at around 7pm, the place was positively packed. Unless you have a crew that can arrive promptly at opening, you'd best make a reservation as early as possible to avoid disappointment.
Final Thoughts:
One-liner: A feeling of dining in someone's home with true artistry in blending together Italian and Southern vibes, exactly as Chef Sean Reeve intended
Highlight: Beef Cheek and Grits
Price per person: $50-$90
Would I go back? Yes.