It's not often I get to go to a coffee shop tasting. Located in Vancouver's Kitsilano neighbourhood, Storm City Coffee is an independent coffee shop that fits the university student vibe with its long tables, power outlets, and corner cafe vibes. I was taken on a food-tasting experience last week courtesy of NATIV Media.
Disclosure: This was a complimentary tasting and all opinions are my own.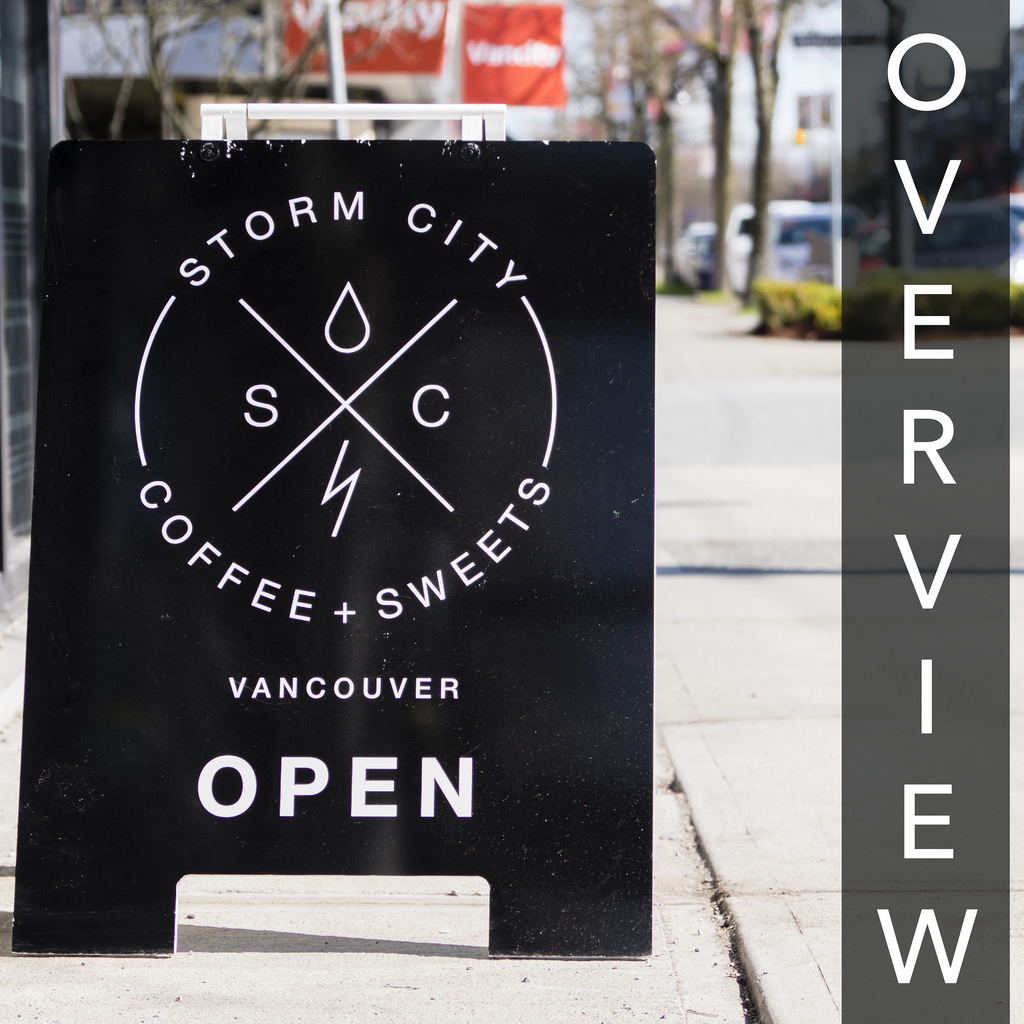 Food and Drink:
I got to try a whack of items, as listed below:
Latte ($4.10)
Blueberry Cornmeal Muffin
Pumpkin with Black Sesame Streusel Muffin
Chocolate Pecan Cookie
Triple Chocolate Walnut Cookie ($3)
Earl Grey w/ Currants Scone ($4)
Mushroom, Onion, and Thyme Scone ($4)
Lemon Rosemary Bundt Cake ($3.75)
Cranberry Orange Pound Cake ($3.75)
Goat Cheese, Pickled Onions, Arugula Sandwich ($9)
Matcha Cream Puff ($4)
Apologies for missing some prices above. I was presented with a whole whack of items and could only scrounge relevant prices from the Storm City Coffee website.
My ideal coffee shop visit starts and ends with a classic latte. The latte at Storm City had a good mix of milk and espresso but the latte art left a lot to be desired. I know air bubbles can be attributed to a fresher espresso, but the foam here crusted over quicker than I would have liked.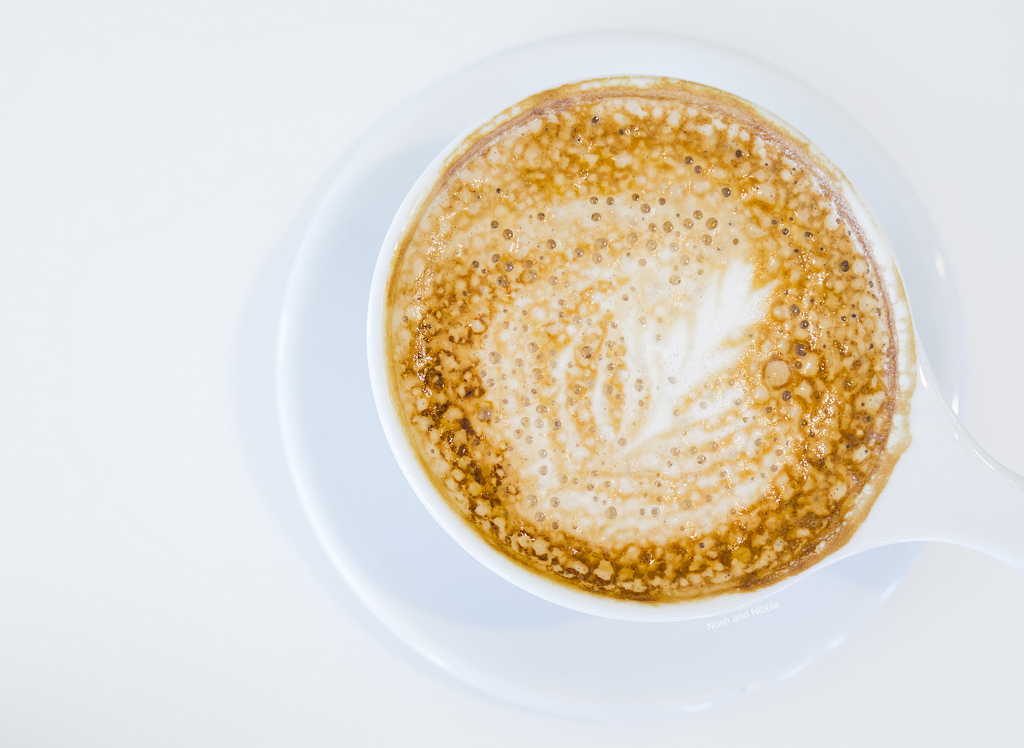 Latte
Both muffins had something cool to offer. The blueberry cornmeal had an interesting texture due to the corneal and the pumpkin black sesame had a ton of flavour. The black sesame was a small but appreciated touch on the muffin crust.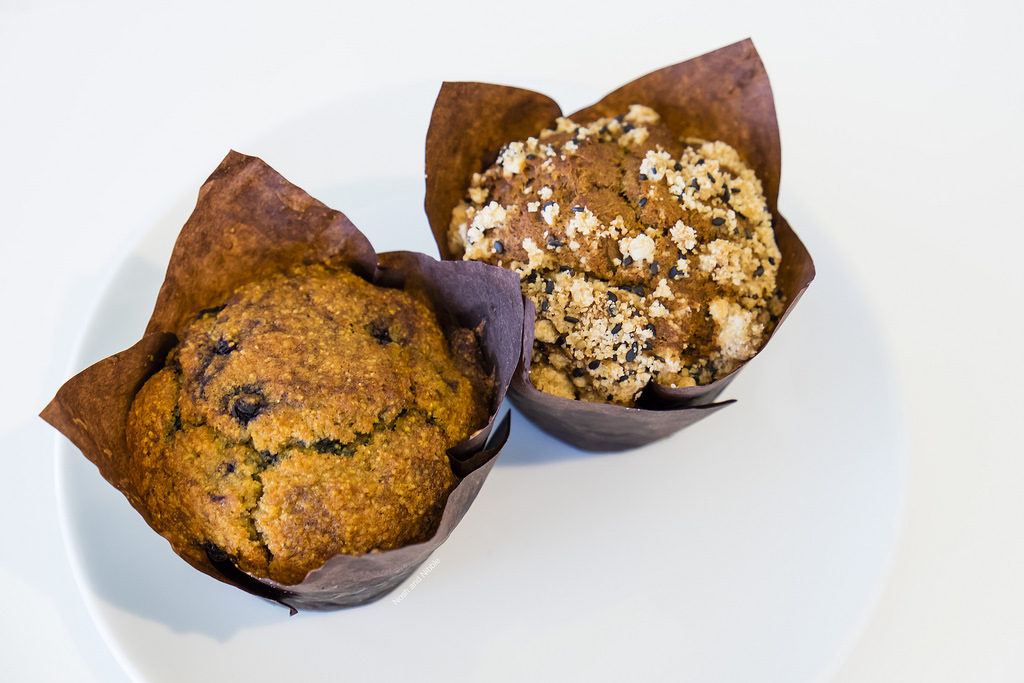 Blueberry Cornmeal and Pumpkin w/ Black Sesame Streusel Muffins
Between the chocolate pecan cookie and the triple chocolate walnut cookie, triple chocolate all the way for me. This was full of cocoa goodness and enough butter to keep the whole thing moist. For $3 though, I'd rather invest in a scone.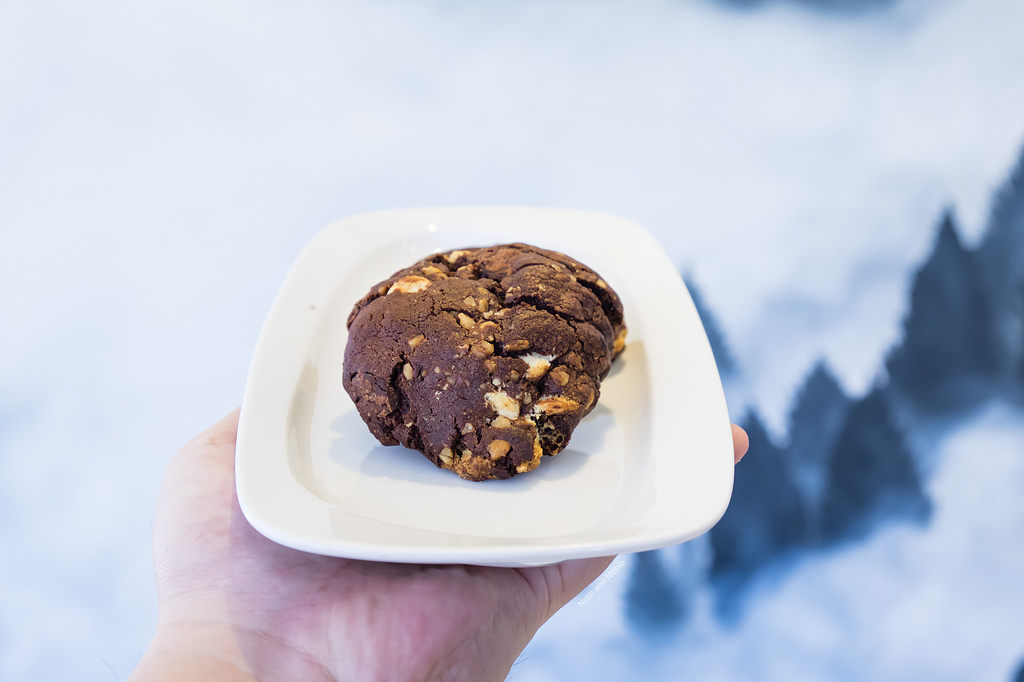 Triple Chocolate Walnut Cookie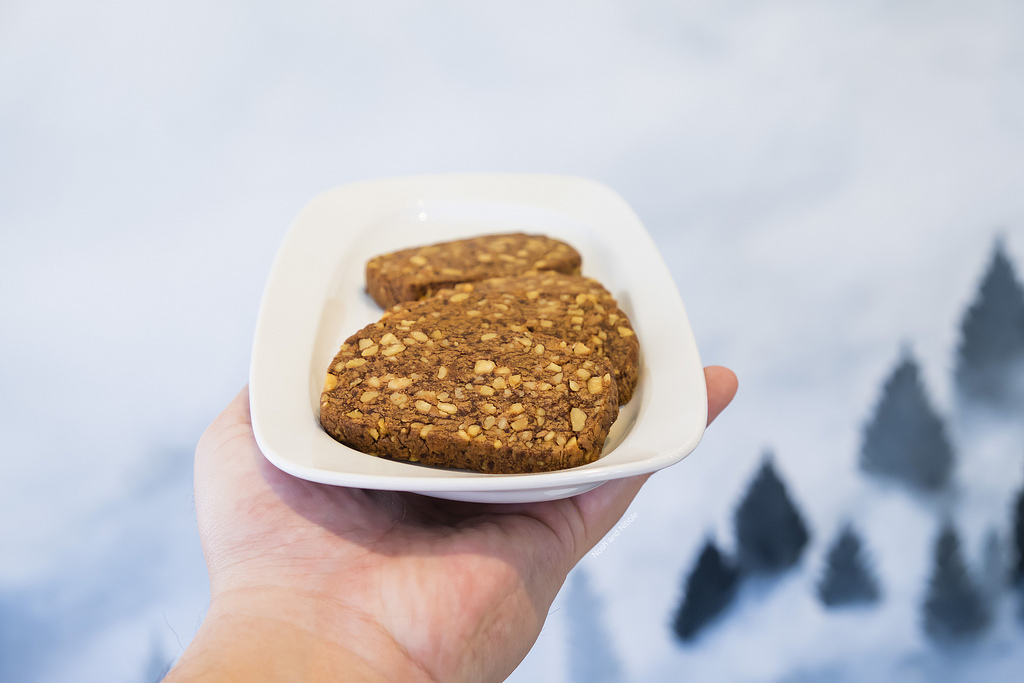 Chocolate Pecan Cookie
Out of the scones I had, the mushroom, onion, and thyme was my winner, but both would be my ideal food item on subsequent visits. The mushroom, onion, and thyme scone had a delicious caramelization on the onion which made for a gooier-than-usual scone. No butter needed. For items with longer names, I think the cafe could dabble with inspiring names.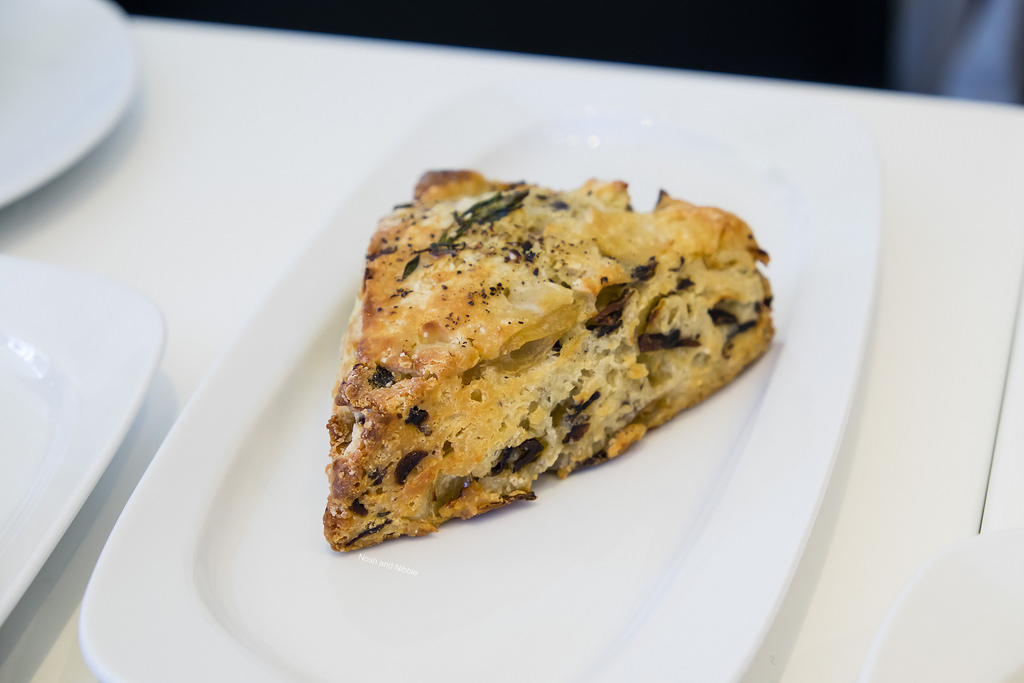 Mushroom, Onion and Thyme Scone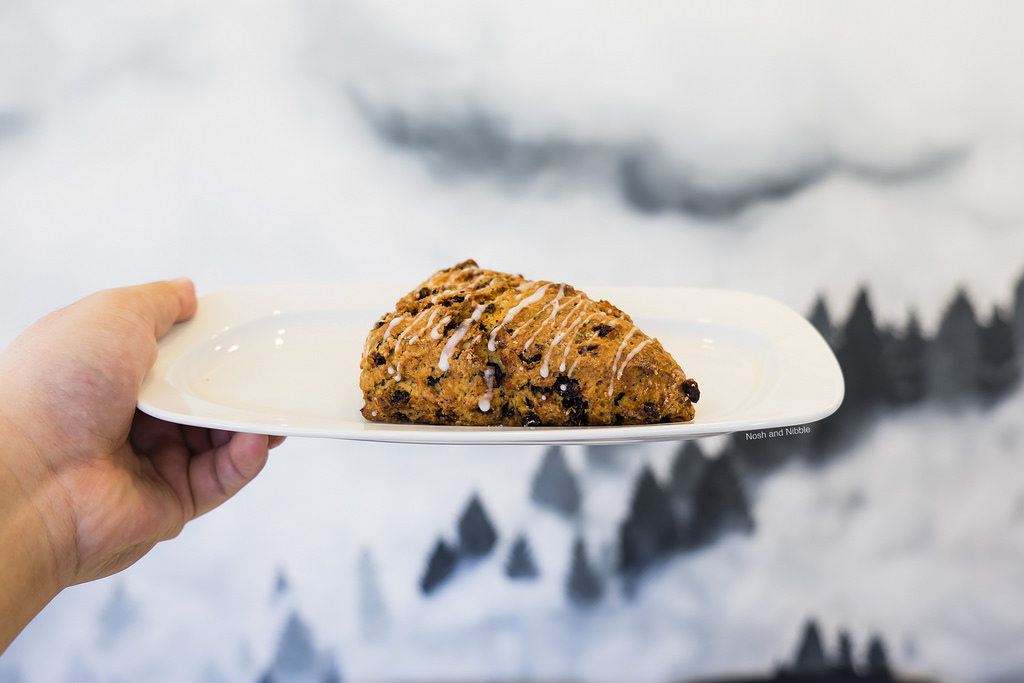 Earl Grey w/ Currant Scone
Following the trend of herbier flavour profiles, I felt more attached to the lemon rosemary bundt cake than I did the cranberry orange pound cake. Maybe I've been spoiled by so many cafes that offer similar sweet desserts that the taste of something herbier blows my tastebuds away.

Lemon Rosemary Bundt Cake and Cranberry Orange Pound Cake
I only had a taste of one sandwich: the Goat Cheese, Pickled Onions, Arugula Sandwich. Hoping for a shorter name in the future, but the pickled onions made this sandwich come alive with some extra crunch in a yummy housemade biscuit shell. This would be great for vegetarians looking for something savoury.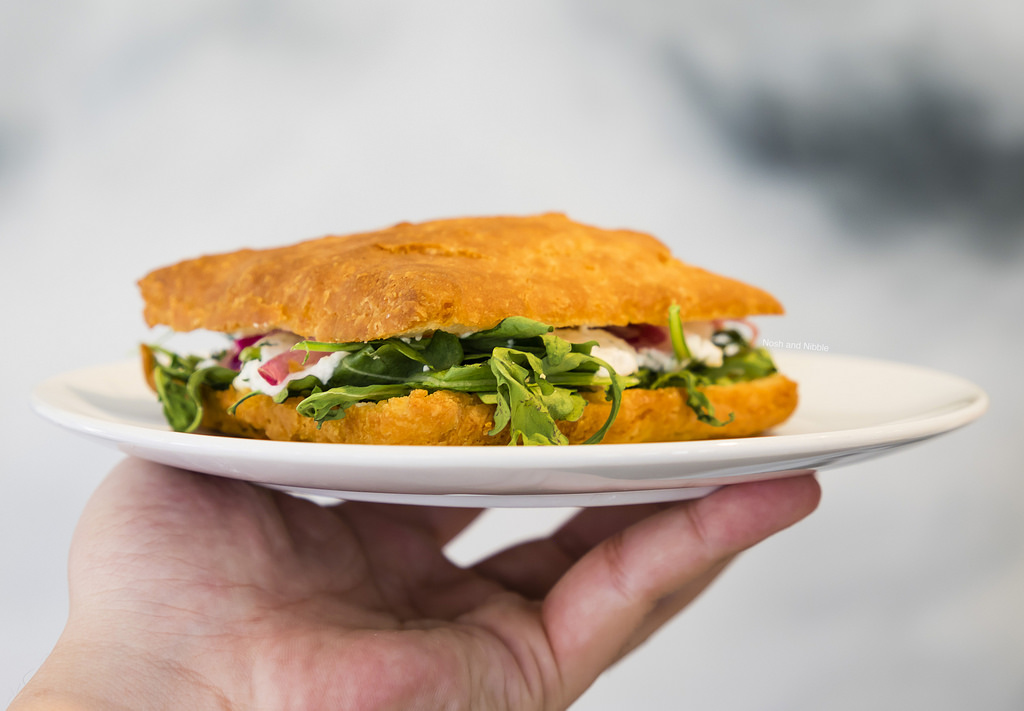 Goat Cheese, Pickled Onions, Arugula Sandwich
There were 4 cream puffs to taste, but my favourite was the matcha cream puff. The puff had a delicate shell. Once cleaved, matcha whipped cream slid out and thankfully there was enough matcha flavour within.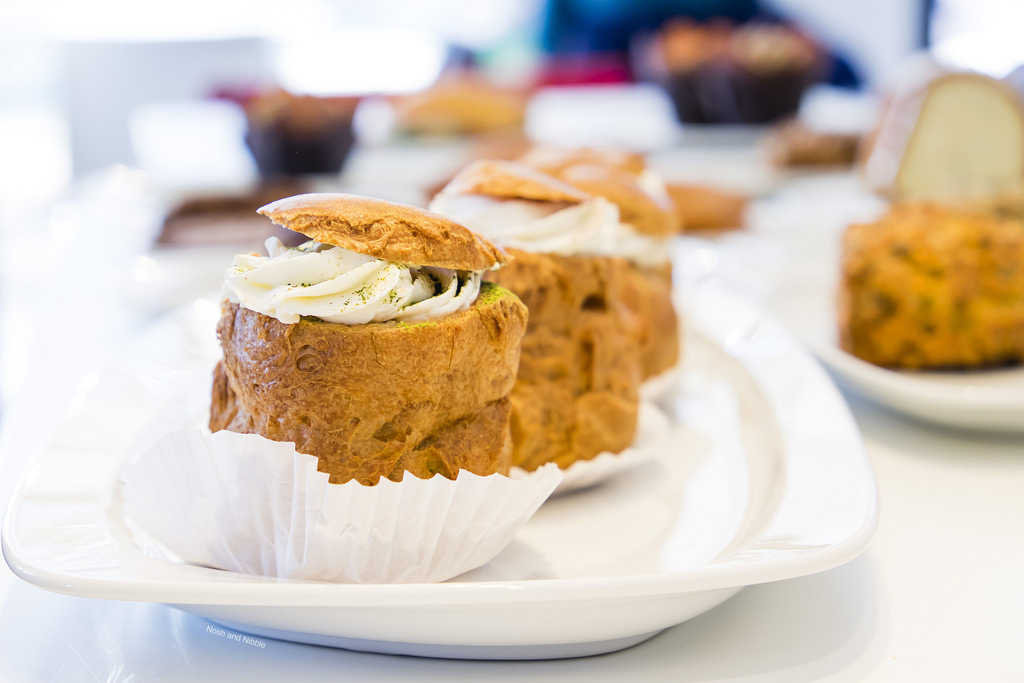 Cream Puffs – Matcha in front
Features:
Storm City Coffee is a corner coffee shop in Kitsilano. It's in a neighbourhood full of coffee providers (e.g. Grounds for Coffee, Caffe W, Good Earth Coffeehouse, Angus Bakery) so it's important that it stands out. Thankfully it does with large windows that allow light to flood in and with a variety of non-cookie cutter pastries. There's seating inside for about 30 guests at a long table and smaller 2-seaters against the wall (a wall complete with power outlets).
These guys also offer catering if you're hosting an event (those cakes are serious fillers if you're calorie hunting).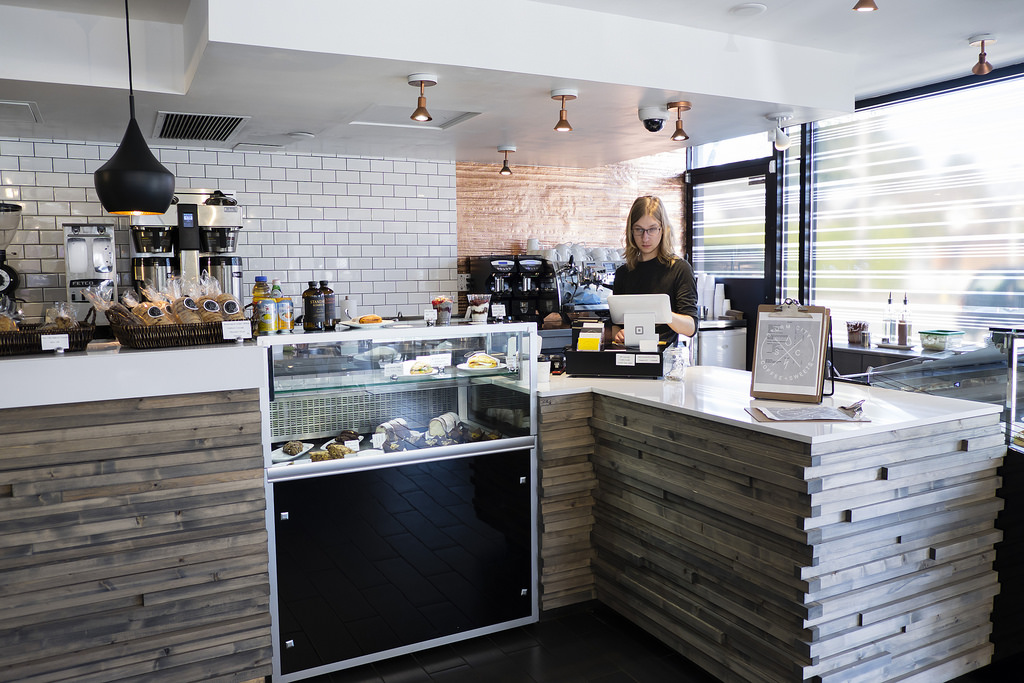 Inside Storm City Coffee
Final Thoughts:
One-liner: Independent coffee shop serving classic coffee and slightly more creative pastries
Highlight: Mushroom, Onion and Thyme Scone
Price per person: $10-$14
Would I go back? Yes.