On some menus, the burger exists so unadventurous fools can order something they are familiar with. Some of those menus might have enough clout to tout a burger but most of those burgers exist simply as a requirement for the menu. When I come across a restaurant where burgers are the forefront project, I'm excited. I'm excited because I know this is a project of love and the product is one that will be tweaked on over time because its formula will make or break the business. The latest entry in this regard is Between 2 Buns in Chinatown, and I found some time on a Friday evening to experience these smash burgers for myself. Heads up: if you require tomatoes in your burger, you can stop reading now.
---
Food:
Team Tastic came here for a Friday evening meal and I had a great taste of the following:
Jalapeno Bacon Cheeser ($14)
Jalapeno Cheese Fries ($8)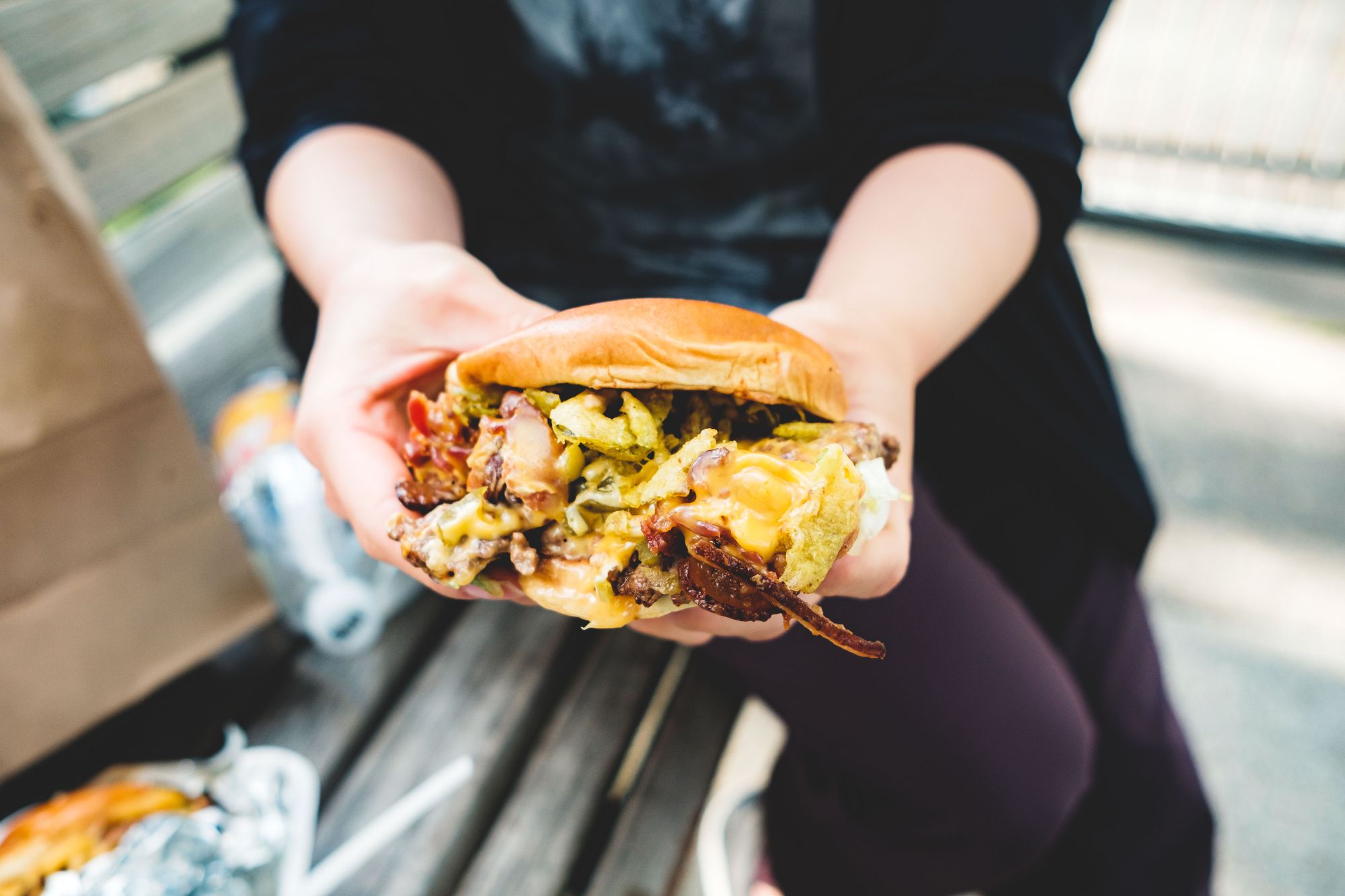 The jalapeno bacon cheeser is the most expensive burger you can order at Between 2 Buns and for good reason. This burger is loaded with one smashed patty, pickles, pickled jalapenos, shredduce (short for shredded lettuce – chalkboard real estate is precious), fried jalapenos, and secret sauce. The bun was a perky vegan brioche bun but unfortunately got drenched from all the sauce. I would have liked to see something with a little more integrity that could withstand the intensity of the sauce oozing into its pores. Flavour-wise though, the secret sauce does a lot of heavy lifting, seeping itself beyond the vegan brioche bun and into the little crevices of the smash patty. No tomatoes are found here, but there's enough shredduce (shredded lettuce) to remind you that vegetables exist in this burger.
Right, there is the topic of the jalapeno bacon, but look at how much there is to say about the base burger! If you opt for the jalapeno bacon option, you get a perfectly cooked strip of bacon as well as both fried and pickled jalapenos inserted into your burger. At this volume of stuffing, the burger is too large to be in a wrapper so it gets delivered in a box instead. The jalapenos have a real sting to them and the batter adds an extra element of savouriness to an already savoury burger. You should take this to say that the base burger already tastes great and the jalapeno bacon option is like the bicep on top of the bicep when you see in cartoons demonstrating some extremity.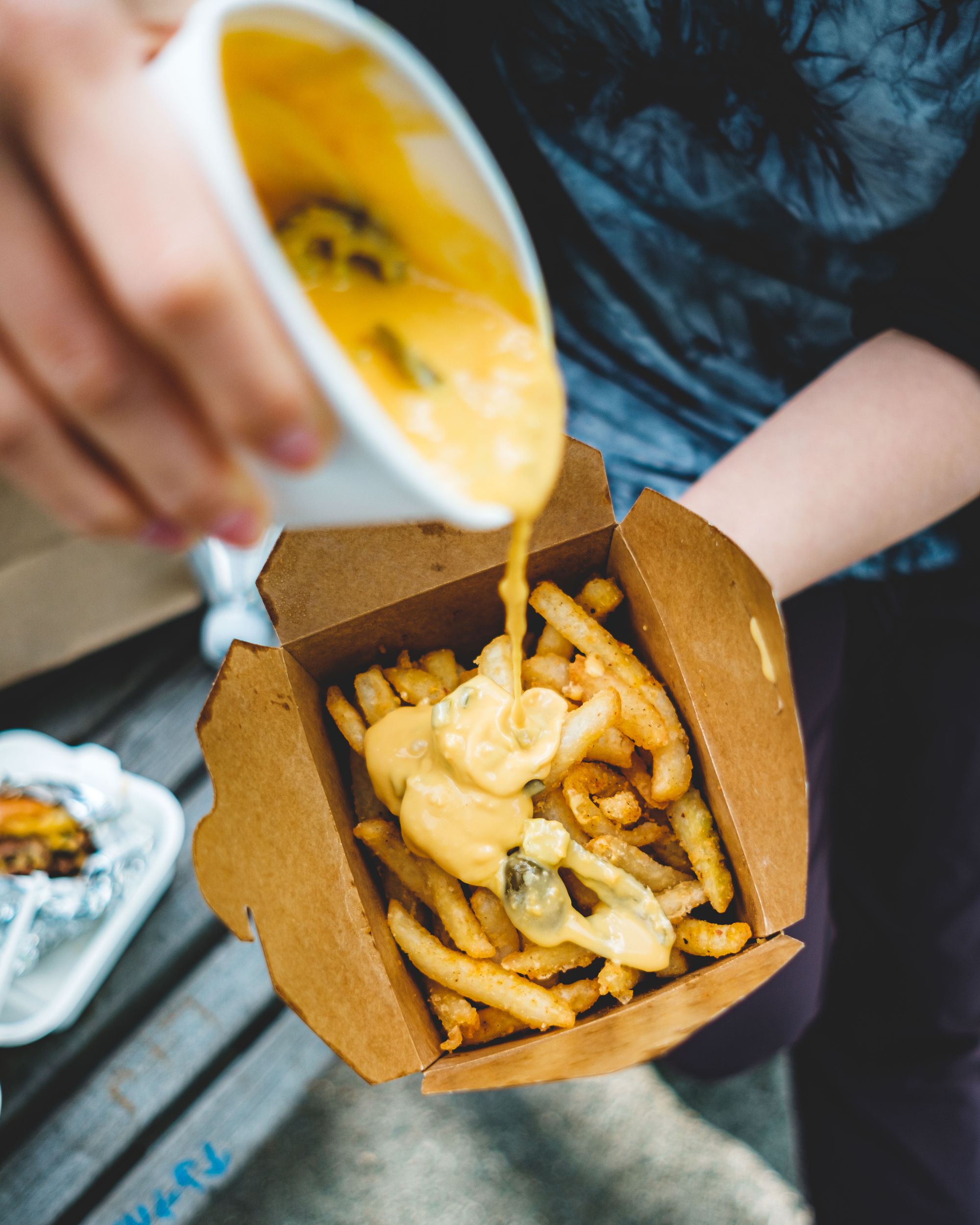 On the jalapeno cheese fries, the same jalapenos with the same heat are here, but now you have a cheese sauce to go with the fries. This appeared to use cheese powder for the sauce giving it a slight grittiness in texture. This texture wasn't really doing it for me and I think that's because I have a cognitive bias towards melty cheese (too much poutine in my youth, I'm afraid). That being said, if you need to write home about something here, it's the fries. The fries have a light coat of seasoning that provides another oomph of texture making them very palatable even if you were to eat them dry, which is an option if you don't get the jalapeno cheese topping. When the fries are worth writing home about, you know there's been love put into the product.
As a bonus, here's a photo of the double cheeser, which I sadly did not get to eat and had to admire from a distance. You can get a better look at the smash patties on this one.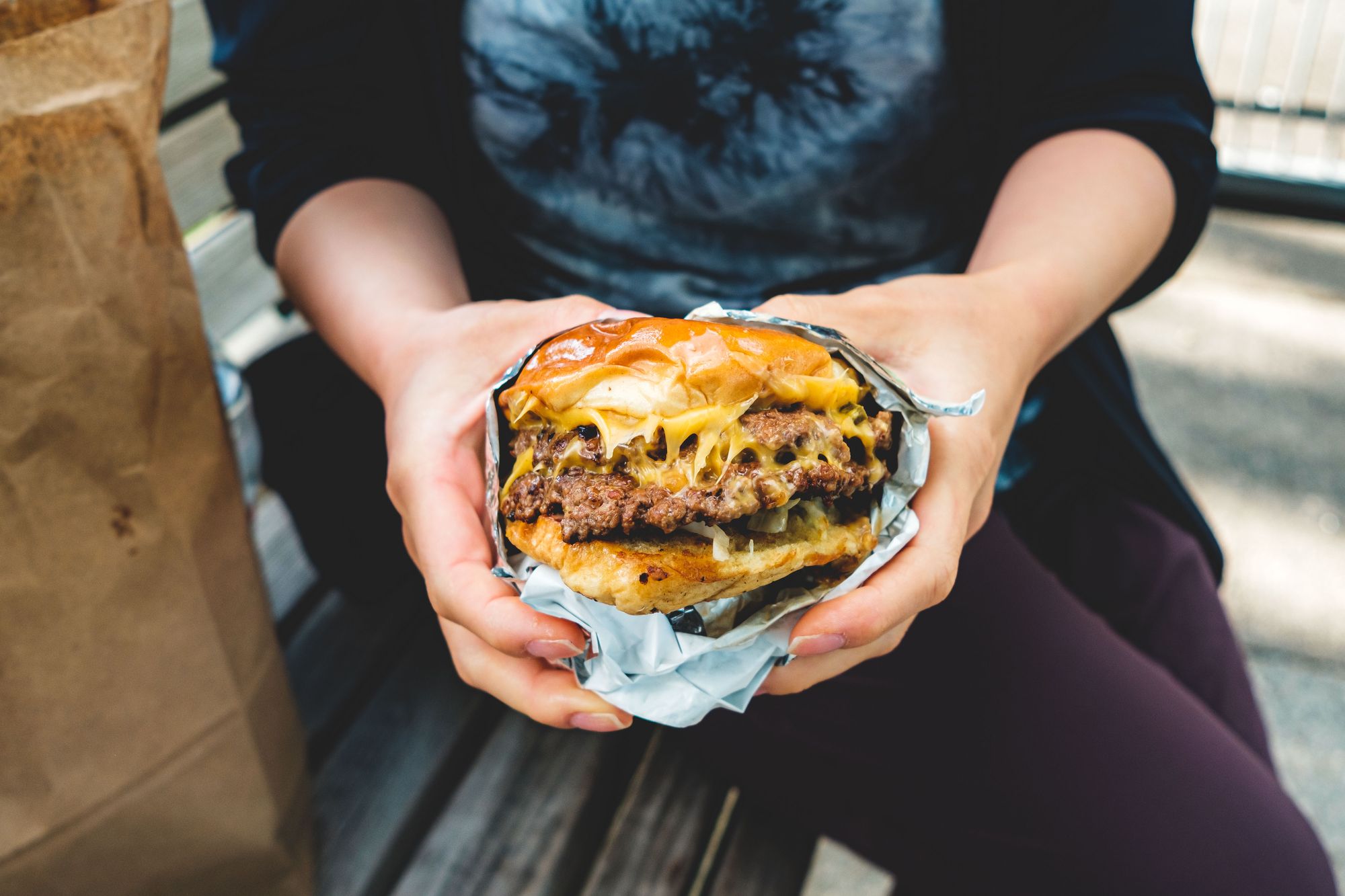 Features:
For now, Between 2 Buns is a fully takeout option that has sprung up in the old residence of Bestie in Vancouver's Chinatown. The front staff assured me this is a permanent lease and not just a pop-up and that they intend to revamp the space. It's a good thing Between 2 Buns and Bestie share the same first letter so the current "B" branding from the Bestie days doesn't look too out of place on the window. Hopefully they'll have a cool interior space in the future to experience and write about.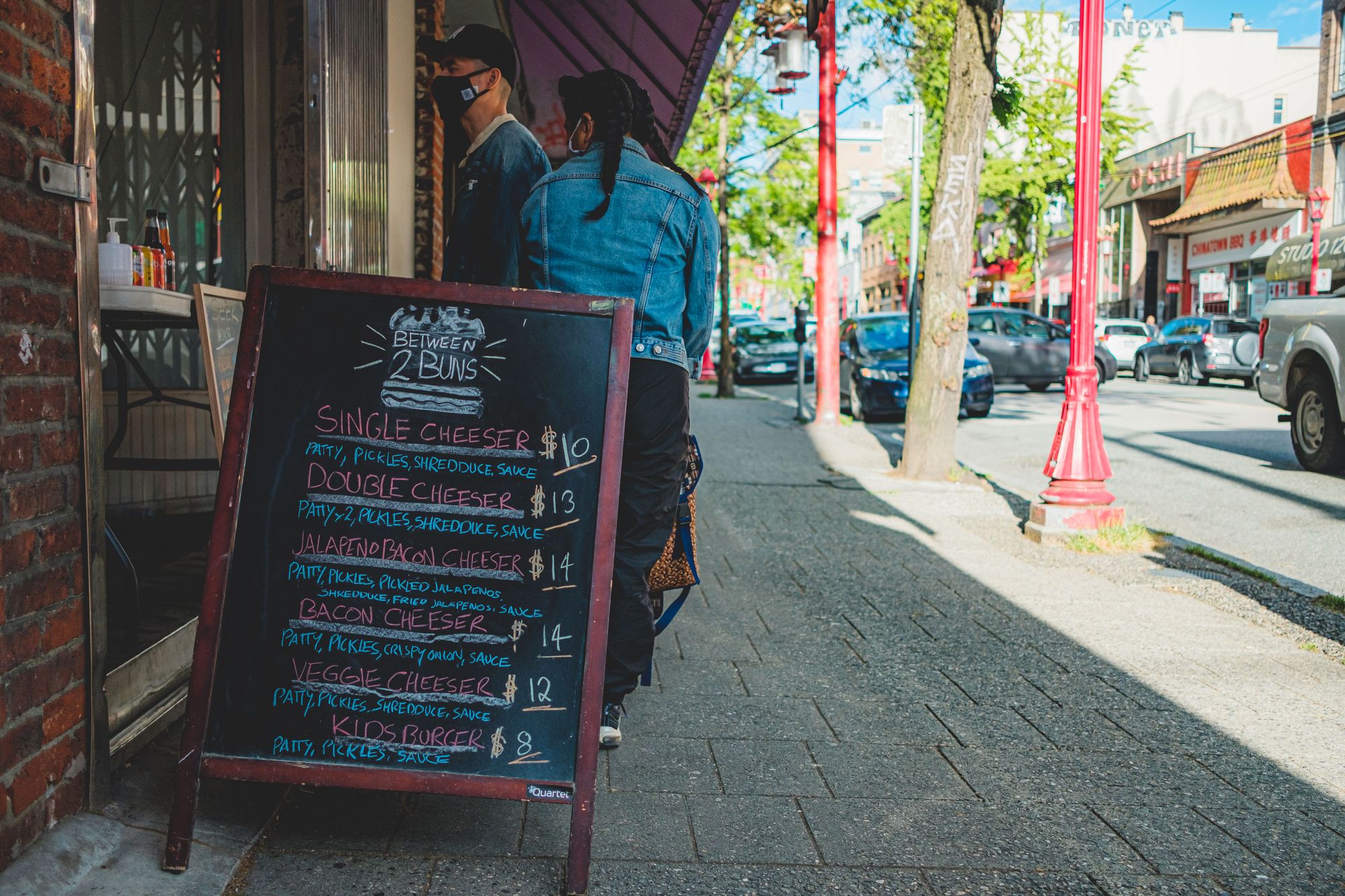 Service:
Since it's a fully takeout operation right now, service is a walk-up-and-order process where you'll place and pay for your order. The staff at the front was effective at taking orders, calling out names loudly for pickups, and the queue was quite fast. We were 2nd in line in a pool of 4 parties waiting for orders and we only had to wait about 10 minutes for our burgers. I guess when your patties are smash patties, the cook time is really fast.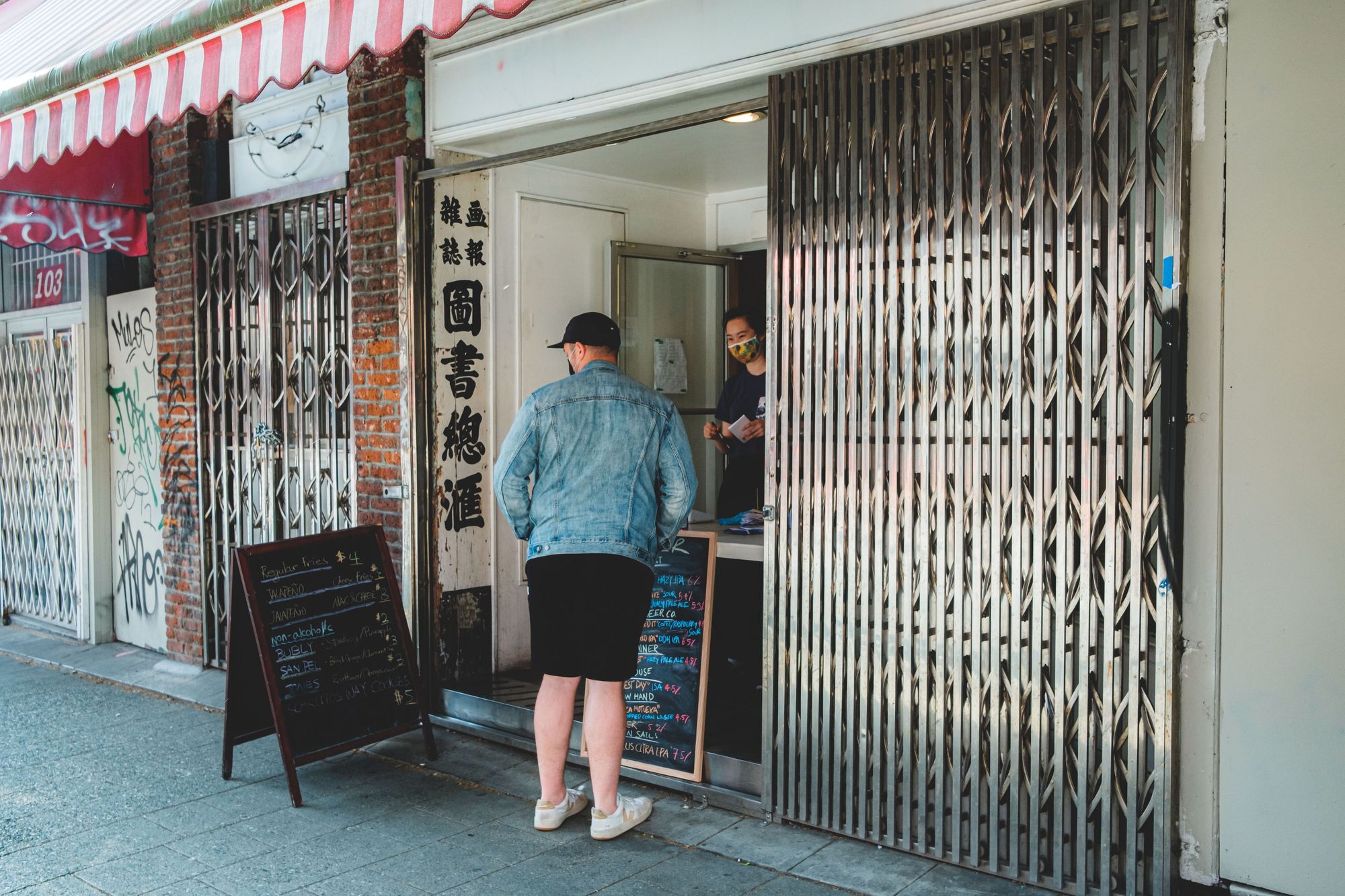 Final Thoughts:
One-liner: Fantastic burger operation with all the fixings done well even if the bun lacked integrity
Highlight: Jalapeno Bacon Cheese
Price per person: $15-$25
Would I go back? Yes.
Changelog:
2021-06-11: Amended an incorrect detail that the bun is a potato bun when in fact it is a vegan brioche bun