The traditional Dine Out Vancouver season usually features 3-course menus planned through ad-hoc reservations. What may entice some diners are the sanctioning of organized dining events. From the Donnelly Group and Two Rivers Specialty Meats, Butcher at the Butcher was born. Featuring meat stations with fresh cuts of brisket, pork, and sauce, I came by to check out the scene and confirm if the food matched the entry fee of $79.45.
Disclosure: I was given a complimentary media invitation to this event. All opinions are my own.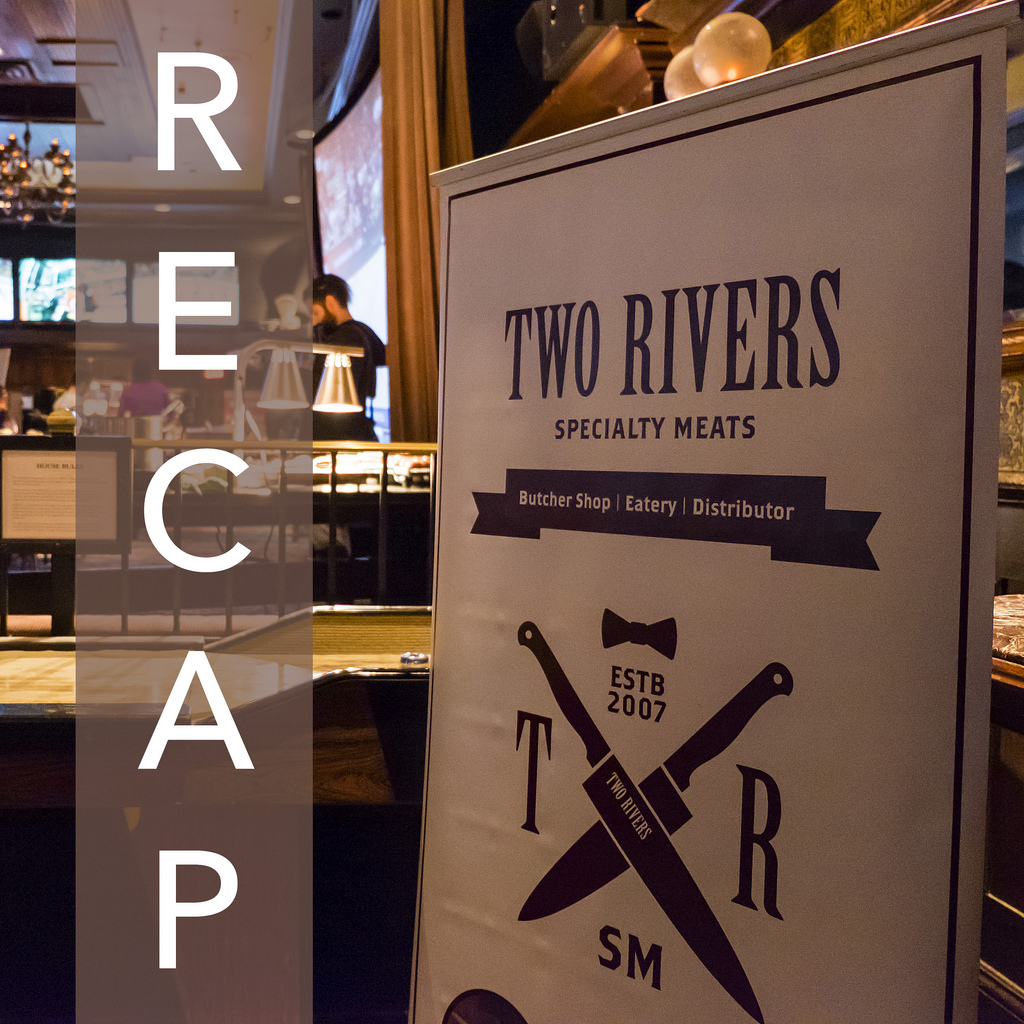 Food and Drink:
Team GlueCrew came here for the dinner session and I had a great taste of the following:
Postmark Brewing Gose Beer
Brisket Sliders
Sausage Plate
Fried Chicken
On this evening they were also passing out:
Pork Ribs
Candied Bacon
Bresaola Toasts w/ Truffle and Goat Cheese
Duck Wings
Lamb Belly w/ Cilantro, Mint, Yogurt, and Cucumber
All beer was provided by Postmark Brewing, a Vancouver brewery. The Gose (4.1%/8 IBU) was the only one I hadn't tried before, and this wheat beer had notes of coriander, orange peel, and salt. The salt was a no-no on my palate, but it did have a refreshing sour zing to it.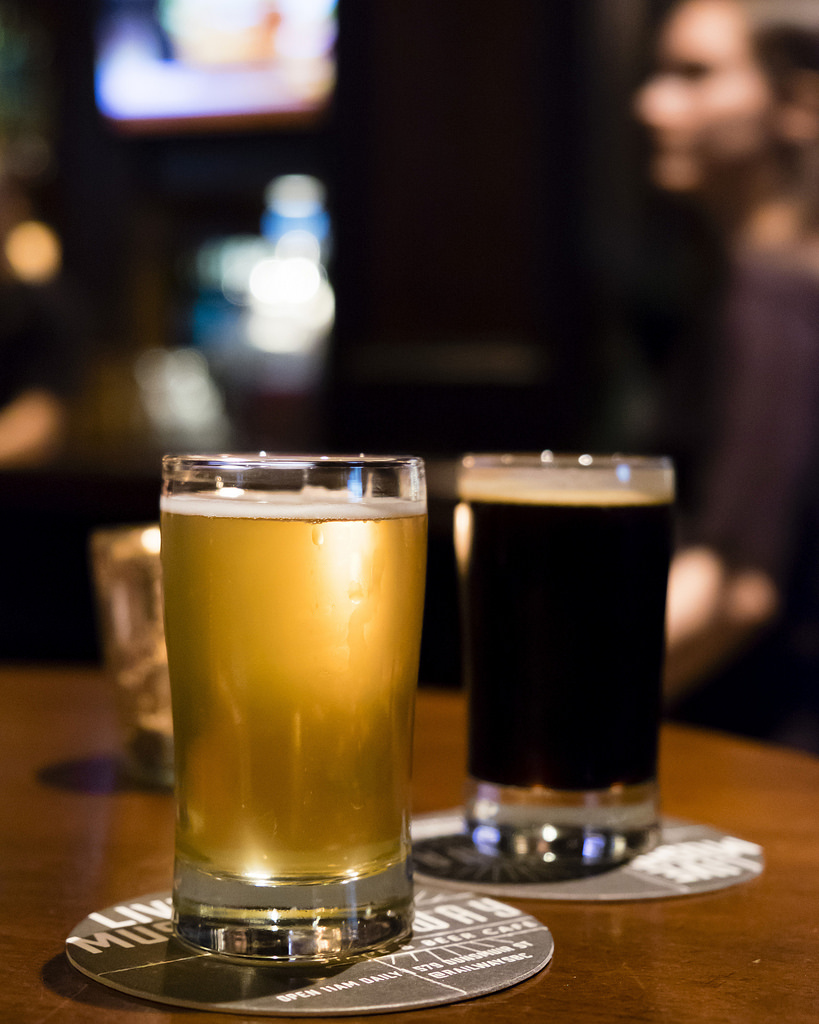 Front to back: Postmark Brewing - Gose and Stout Brews
The brisket sliders were spiced and served on a bun with the usual suspects. The brisket was a refreshing pink flavour but biting into it was an extremely savoury and juicy experience. I made a note to try some more brisket during my next visit to the actual Two Rivers in North Vancouver. If I could have spent all my food tickets on one item, it'd be the brisket sliders.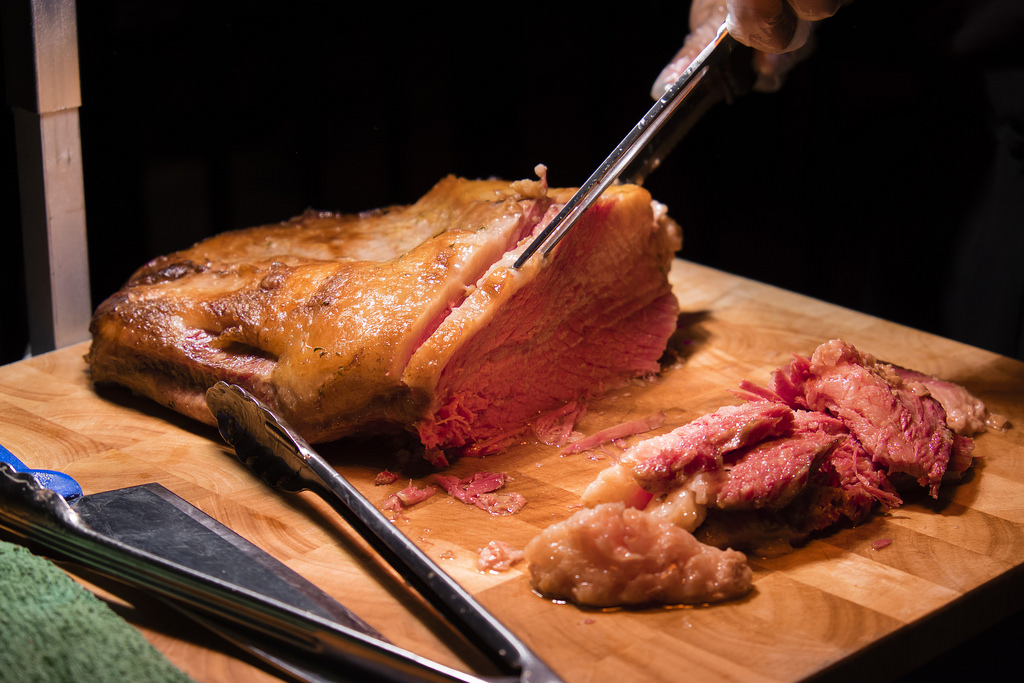 Brisket Cut
The sausage plate featured a jalapeño cheddar sausage served with sauerkraut and a variety of mustards. This was a juicy sausage tinged with a slight pop on the skin and a savoury inside. The cheddar was way more intense than any generic store-bought cheddar-stuffed sausage I'd had before.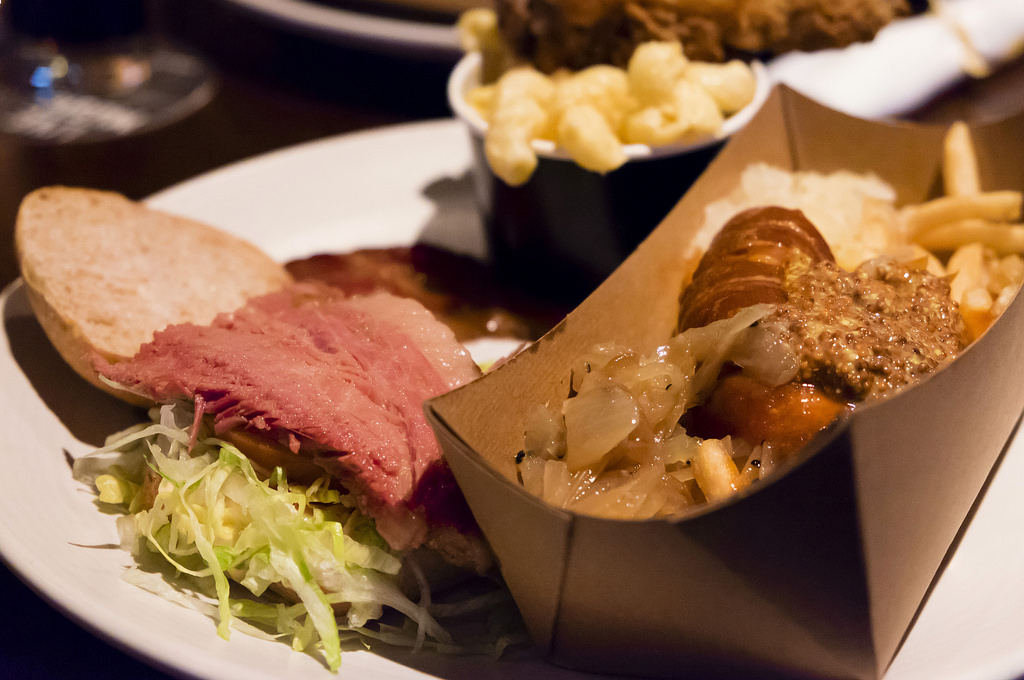 Brisket Slider and Sausage Plate
Rounding up the main plate was the fried chicken. Brined and fried in a breading that tasted of Thanksgiving turkey stuffing, this was served atop a mini mac and cheese. I wish the macaroni were a little more al dente, but the chicken was cooked perfectly. We're talking a juicy skin that doesn't get dragged down by oil because it was fried just right in and removed quickly from the deep fryer to be plated.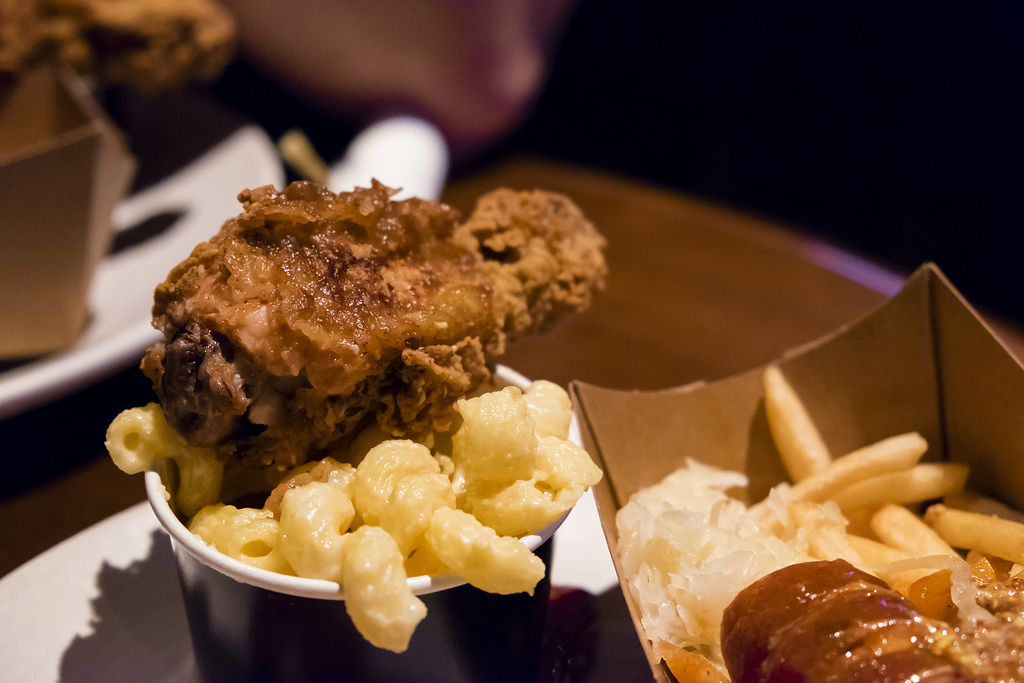 Fried Chicken
While it's true Two Rivers supplies a lot of restaurants in the Vancouver area (e.g. Belgard Kitchen, Dockside Restaurant at Granville Island, etc.), it was still a treat to be served cuts by the real deal.
With the number of canapes being handed out and the depth of the meats, I'm quite sure everyone left this event feeling heavier. Seriously, a couple of sausages would have finished most people off but everyone had 6 meat station tickets. I had to leave some food tickets on the table because I honestly didn't have enough room after taking so many pork ribs and eating them without taking a photo (shocking realization for me too, folks).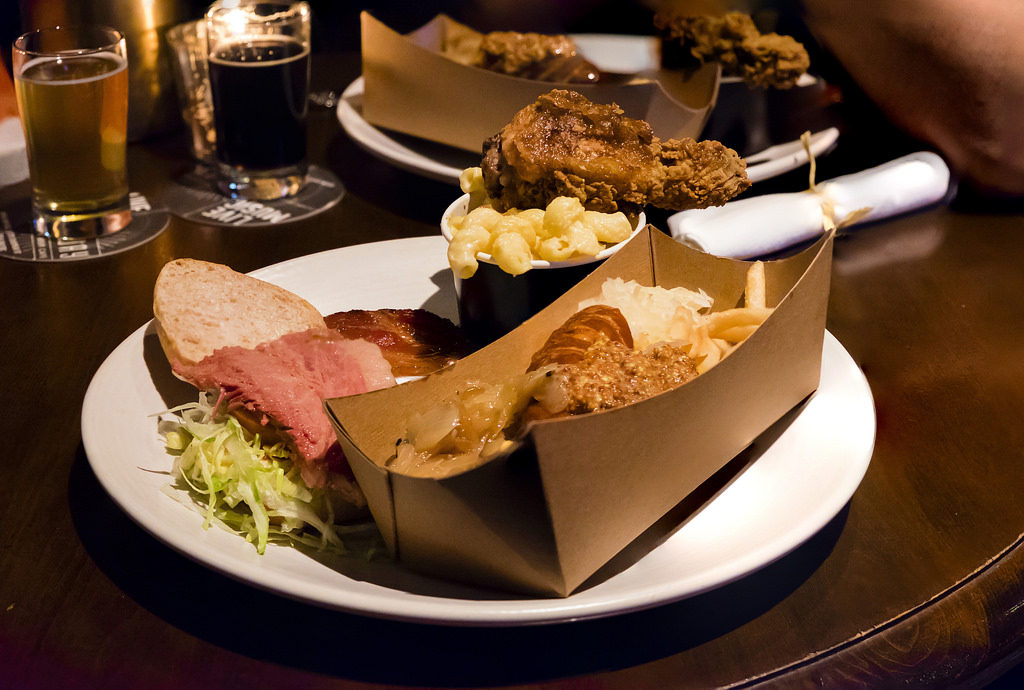 Meat Platter
Features:
The Butcher & Bullock is a traditional-styled bar that seats around 80 guests in classic bar tables and the actual bar. There are a number of cool antiques that add some olde time vibes to the atmosphere, but it feels less like a watering hole (as in The Lamplighter) and more like a hunting lodge.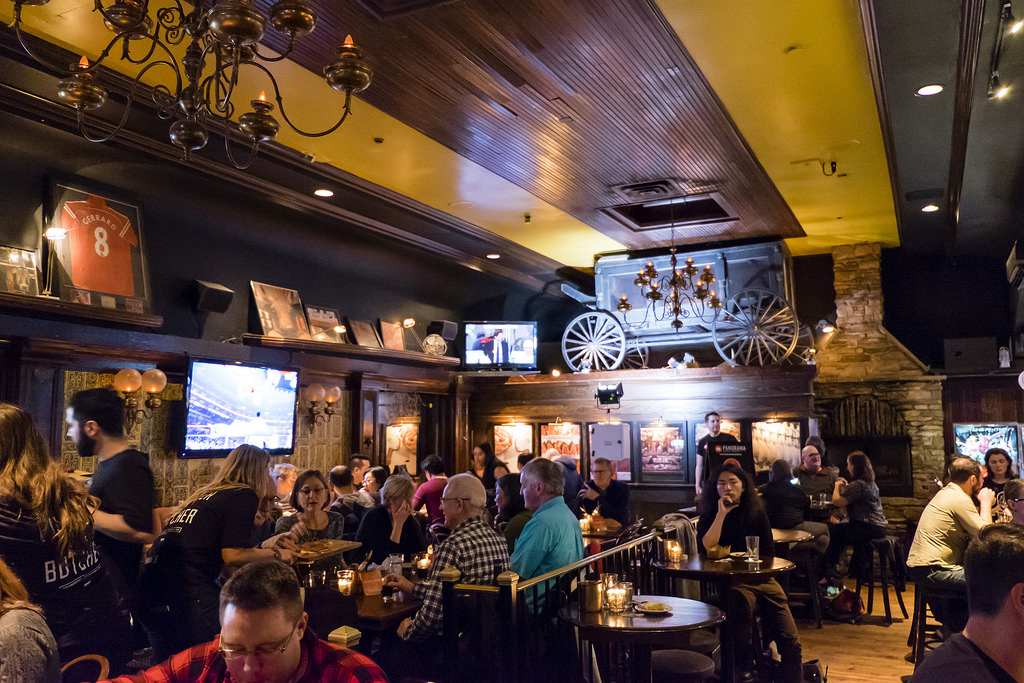 Inside The Butcher & Bullock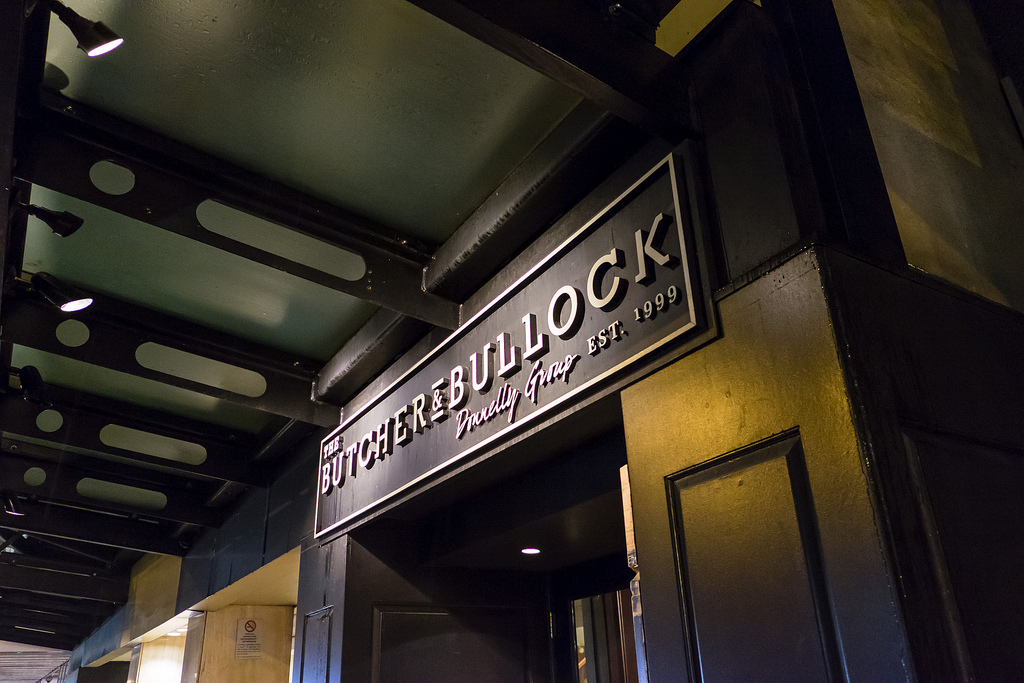 Outside The Butcher & Bullock
Final Thoughts:
One-liner: One night with some of the finest cuts of meat in an all-local vibe that left every diner feeling a few pounds heavier
Highlight: Brisket Sliders
Price per person: $79.45
Would I go back? Yes if I needed some serious meat cravings fulfilled.
To view and sign up for more Dine Out Vancouver events, visit https://www.dineoutvancouver.com/events/.