Smash patties are all the rage on this side of the 2020s. Despite having origins in 2007 in Denver, Colorado, the smash burger is a rising story that burger places are starting to add to their menus. Pourhouse in Vancouver, for example, has a smash burger on their happy hour menu, but they don't post this happy hour menu publicly like it's meant to be kept a secret until you see it and exclaim, "Oh they have a smash burger!".
Let's instead turn our attention to a business that has no qualms about disclosing their love of smash burgers. Burgerland Smashup started off the year as a take-home smash burger kit but they've quickly ramped up operations into a food truck slinging these crusty patties at brewpubs, and now have a semi-permanent truck at Main St. Brewing. A few weeks I snagged myself a couple burgers to investigate all the hype.
---
Food:
Team Tastic came here for a lunch takeaway and I had a great taste of the following:
California Up-N-Down Burger ($12)
Alberta Baron Burger ($15)
The California up-n-down burger is an homage to the famous "In-N-Out" chain from SoCal featuring American cheese, lettuce, onion, tomato, and secret sauce. Presentation-wise, it's a little messy. My burger had a rogue onion peeping out of the burger like a morning cowlick. The main thing at Burgerland Smash Up though is the smash patty. With an ultra thin patty pressed onto the grill, the result is a slight crust on the patty, and if done right, the juices remain locked in. I'm happy to say this patty was plenty juicy but obviously physics constrains just how much juice can be held in a thin patty. Really juicy burgers like the medium-rare ones you get at Pourhouse are going to be juicier per cubic centimetre but this smash patty is a pleasant flavour too with the added crust.
The secret sauce tasted like, and I know I might sound like an idiot here, a mix of Thousand Island tang with a fresh mayonnaise. The result was a strangely refreshing feeling on the tongue.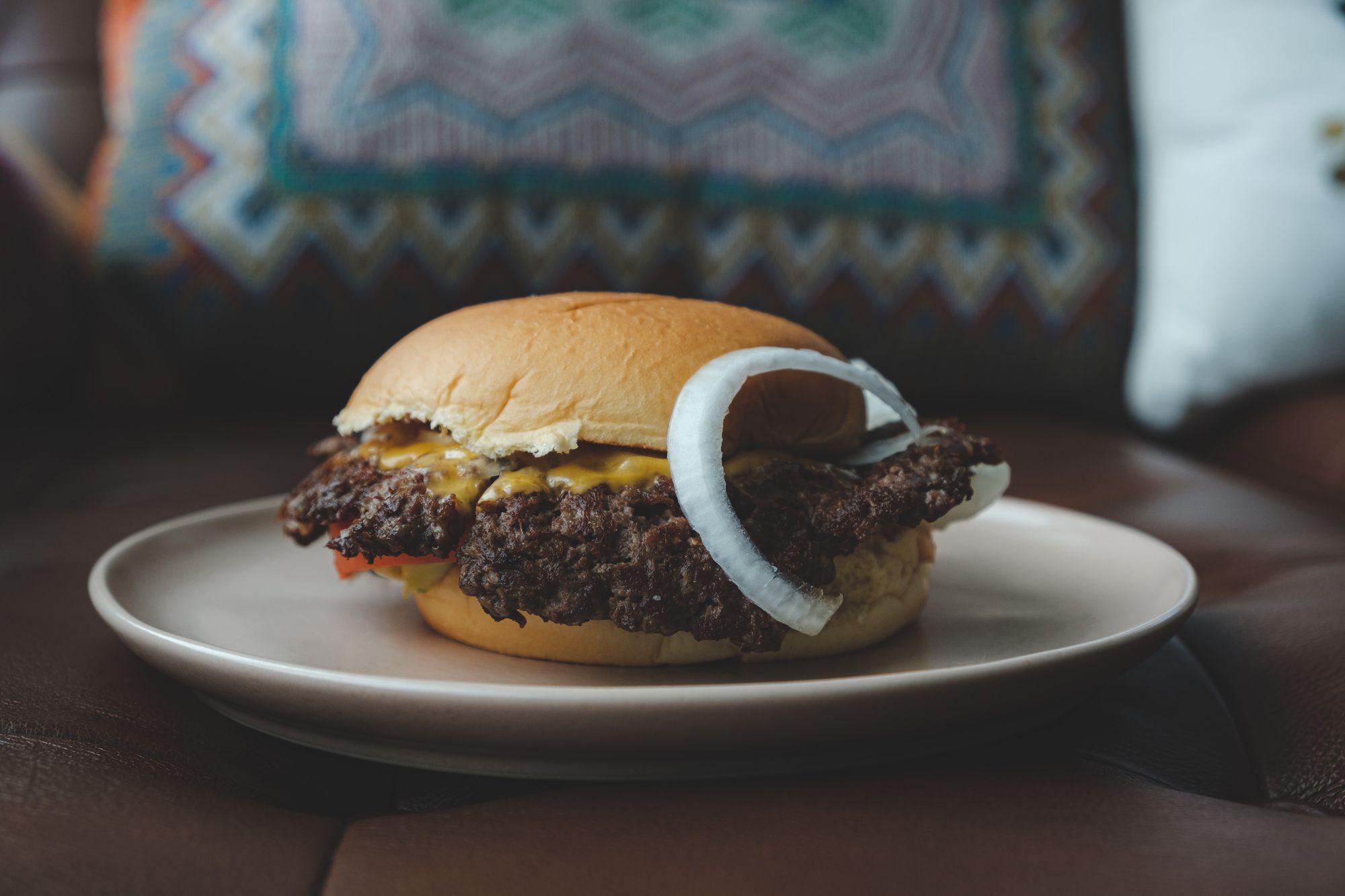 The other burger I had was the Alberta baron burger, an homage to Burger Baron, a popular burger and donair chain from Calgary or Lethbridge (origins unknown!). This bad boy was a smashing of patty, American cheese, and mushroom. The same crispy smash patty makes an appearance here but the ooze of cheese skirting over mushroom juice makes this burger a bomb of flavour and umami. Also worth noting was the application of melting cheese over mushroom, ensuring there weren't any loose mushrooms – super key. This was my favourite of the two burgers but sadly it's a rotating option. Maybe this blog post can be the marketing tool that gets the burger added to the roster permanently!
I'll also take this time to talk about the buns which are the same across all burgers. These were all Martin's Famous Potato Rolls, a popular burger bun cited by Eater as the game-changer for Shake Shack. These buns are no joke. They look simple but they're pillowy soft and most importantly, hold in the rest of the burger. At no point did I feel the bun disintegrating, even with the sauce and juice being squeezed out of the burger. These were a solid vessel for smash patties and gave the impression that the owner/chef of Burgerland Smash Up is taking the greatest hits of burgers and smashing patties in their honour.
Features:
As mentioned above, this business started off as a take-home smash burger kit. In a pleasant twist of fate though, Burgerland Smash Up is currently operating out of the Cheezee Does It food truck while it's on hiatus. Though this does mean there's no official truck to look out for (yet), the business is operating as a single-man food truck at breweries and events alike. As I was informed by the owner, this will be the operation for about a year. The most consistent place to find Burgerland Smash Up right now is outside Main Street Brewing Co.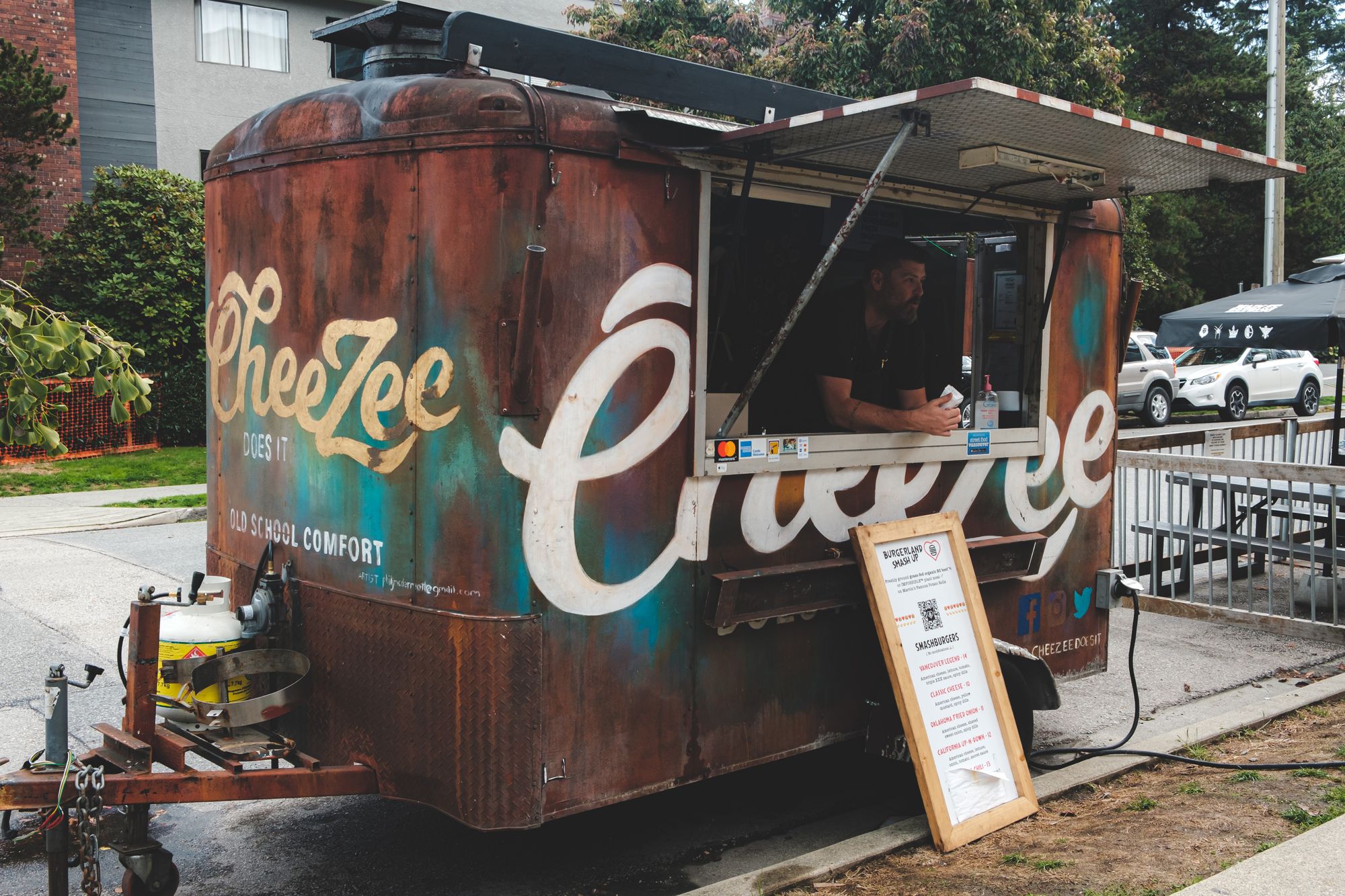 Service:
The owner, by the way, is a stand-up guy. He was very friendly, asked for my name, and spent a few moments exchanging a friendly conversation about how I found out about his truck. This guy was heart-and-soul in the couple minutes we spent together and it was hilarious to see his kids constantly invading his office to hang out with their dad while he was smashing patties on the grill.
It took about 15 minutes for my burger orders to come up and I was behind 2 other people in the queue. The owner apologized for the wait, which wasn't long at all, and offered my next burger to be on him. Not sure how serious that offer was but he was kind enough to make it!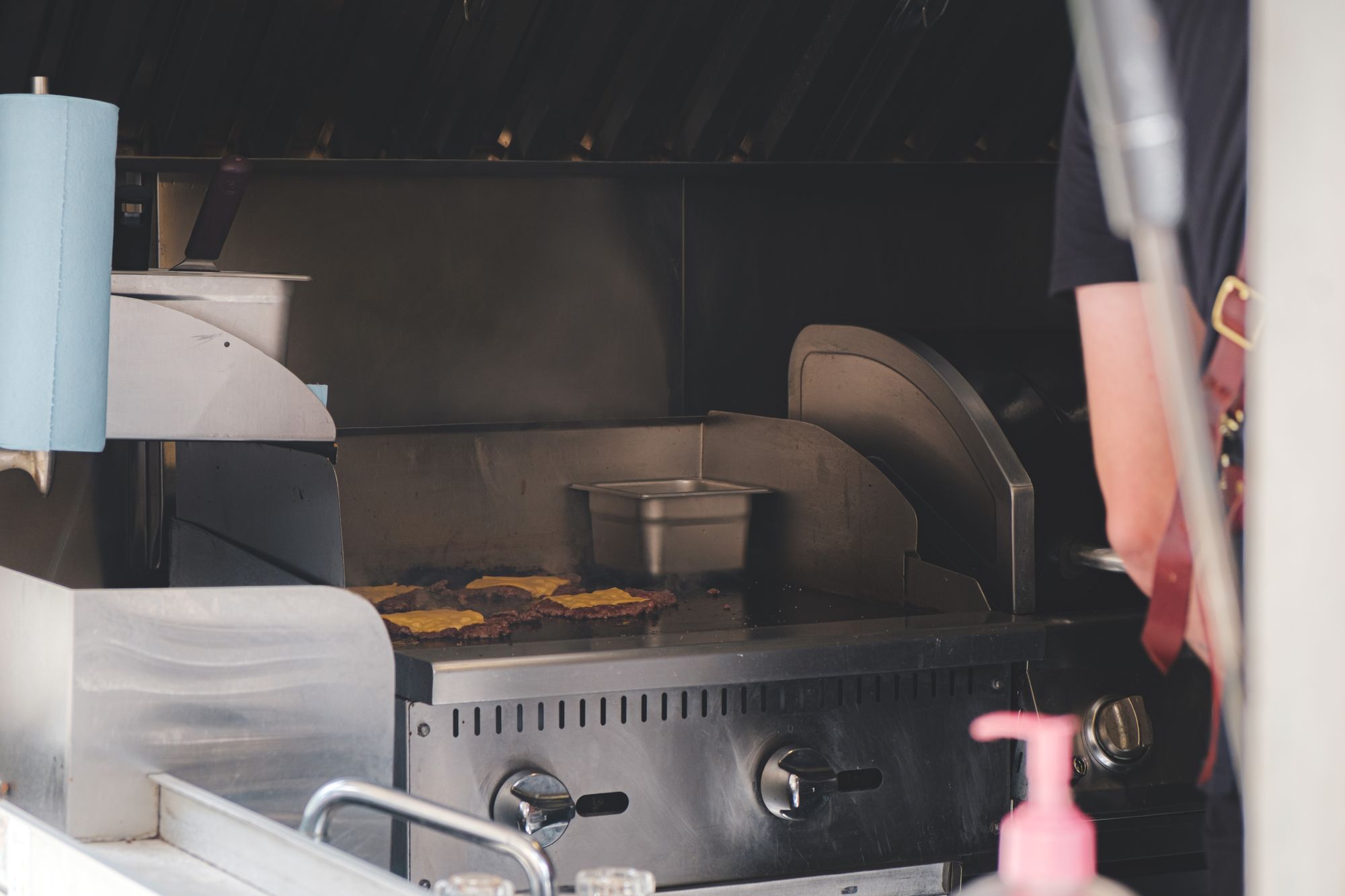 Final Thoughts:
One-liner: A heart-and-soul smash burger operation that's offering a tour of the burger genre's greatest hits
Highlight: Baron Burger
Price per person: $12-$17
Would I go back? Yes.