Its entrance is literally in the alleyway behind the parent business! I don't know why it took so long for this business to spring up in La Taqueria's backyard but Chupito takes the "back door" experience of Tacofino to a new level in branding. I came in with expectations of wonder and left with the satisfaction that I discovered unique in Vancouver even if it ended up being more charming in my head.
---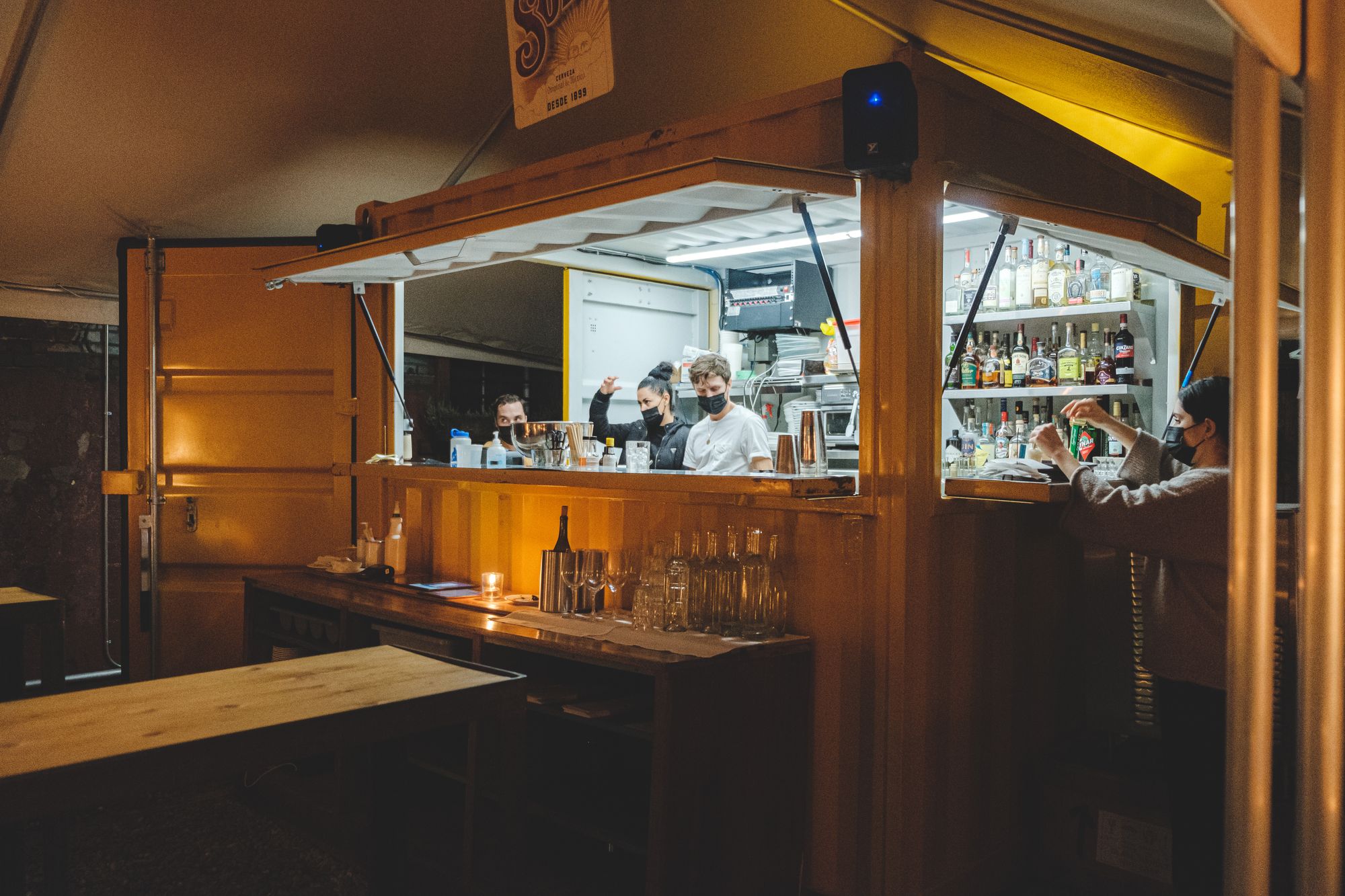 Food and Drink:
Team GlueCrew came here for a Friday evening hangout and I had a great taste of the following:
Starter Chupito
Guanajuato ($15)
Tuna Tartare ($12)
Pattas Arrugas Con Mojo Verde ($9)
Churros (~$10)
For those of us that don't speak Spanish, "chupito" actually means "shot"! The start of every meal at Chupito is a shot of iced margarita. It comes with a paper straw as a formality but one could easily knock this spiked slushy back with just the shot glass.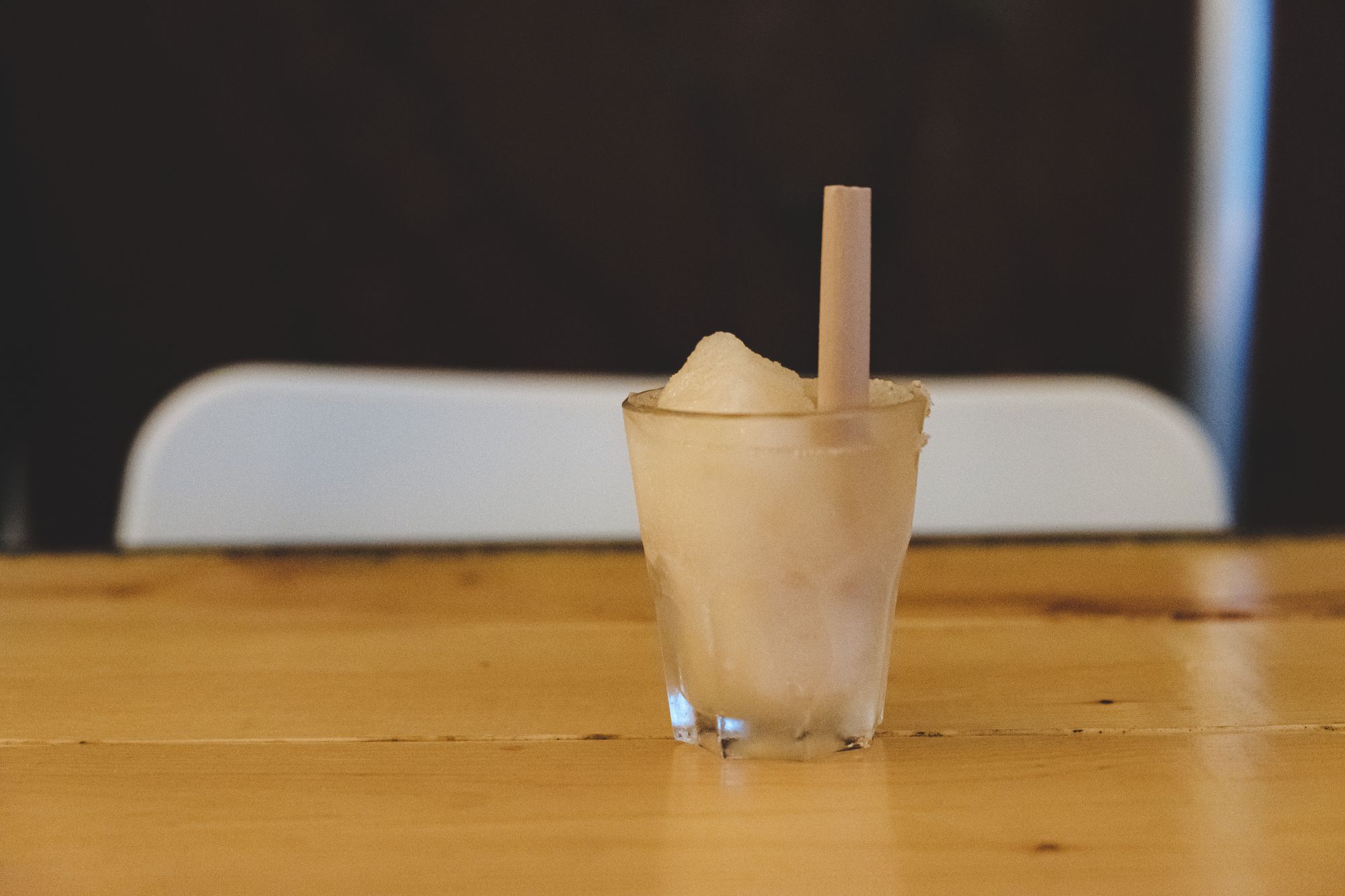 My actual drink for the night was a guanajuato, named after the central city in Mexico. This cocktail was made with Siete Misterios Mezcal, Tromba Blanco Tequila, lime, apricot, ginger & tumeric. Served in a coupe glass, which tends to make any cocktail look put together, this didn't have much going on in presentation. The real buzz came from the tangy combination of imported mezcal, lime, and apricot. The result was a pretty intense drink with bite masked as sweetness, which made this a drink best enjoyed slow.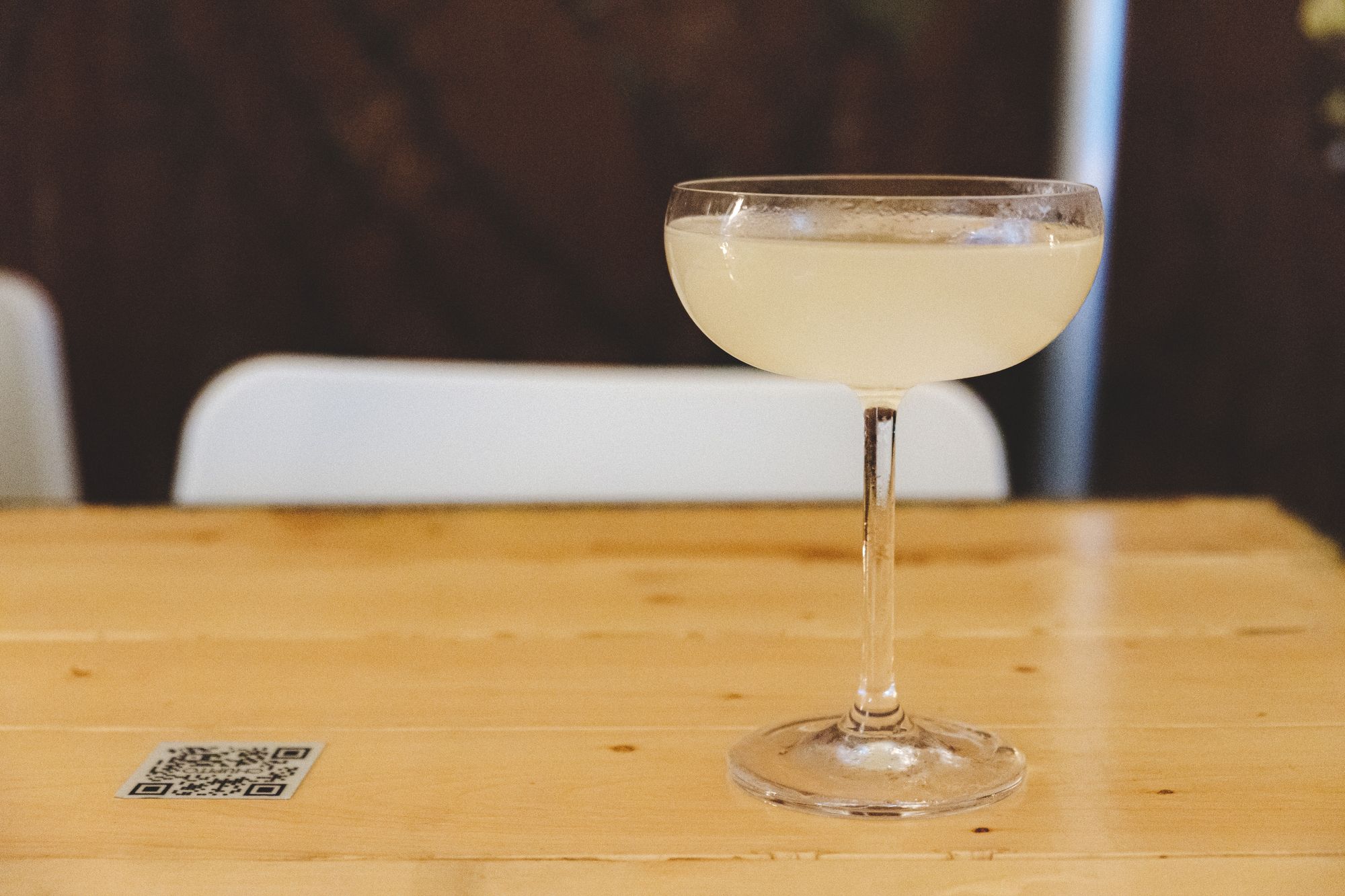 Food-wise, the highlights were the tuna tartare and the churros. The patatas arrugas fell so flat for me so let's talk about this first. Careful when reading the subtext of a menu item. This is no classic patatas bravas with a tomato-based sauce dousing the potatoes. Nay, this is a plate of cooked potatoes with a side of mojo verde which is a cilantro-based oil. I love cilantro in my tacos but this mojo verde was very thin and basically had no way of clinging onto the potatoes. Even pouring the dip over the potatoes did nothing to keep the verde on the potatoes so the end result was basically slurping down nugget potatoes with oil. Devastating.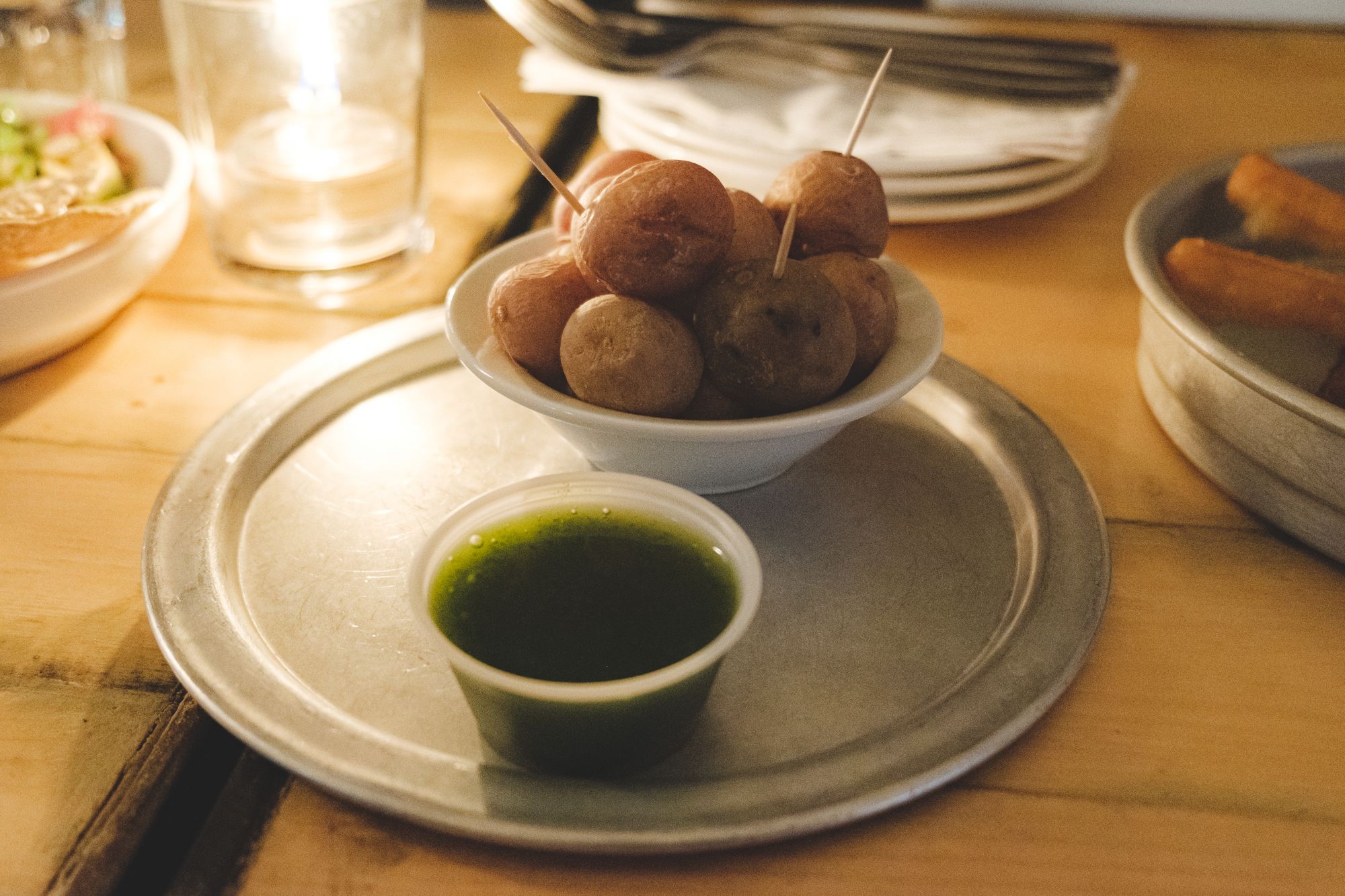 On the flip side, the tuna tartare was awesome. You can't go wrong with this classic tapa at a Mexican restaurant. The guacamole here was Mexican taco-grade and the tuna had just the right amount of tang and ukoy salsa mixed into it.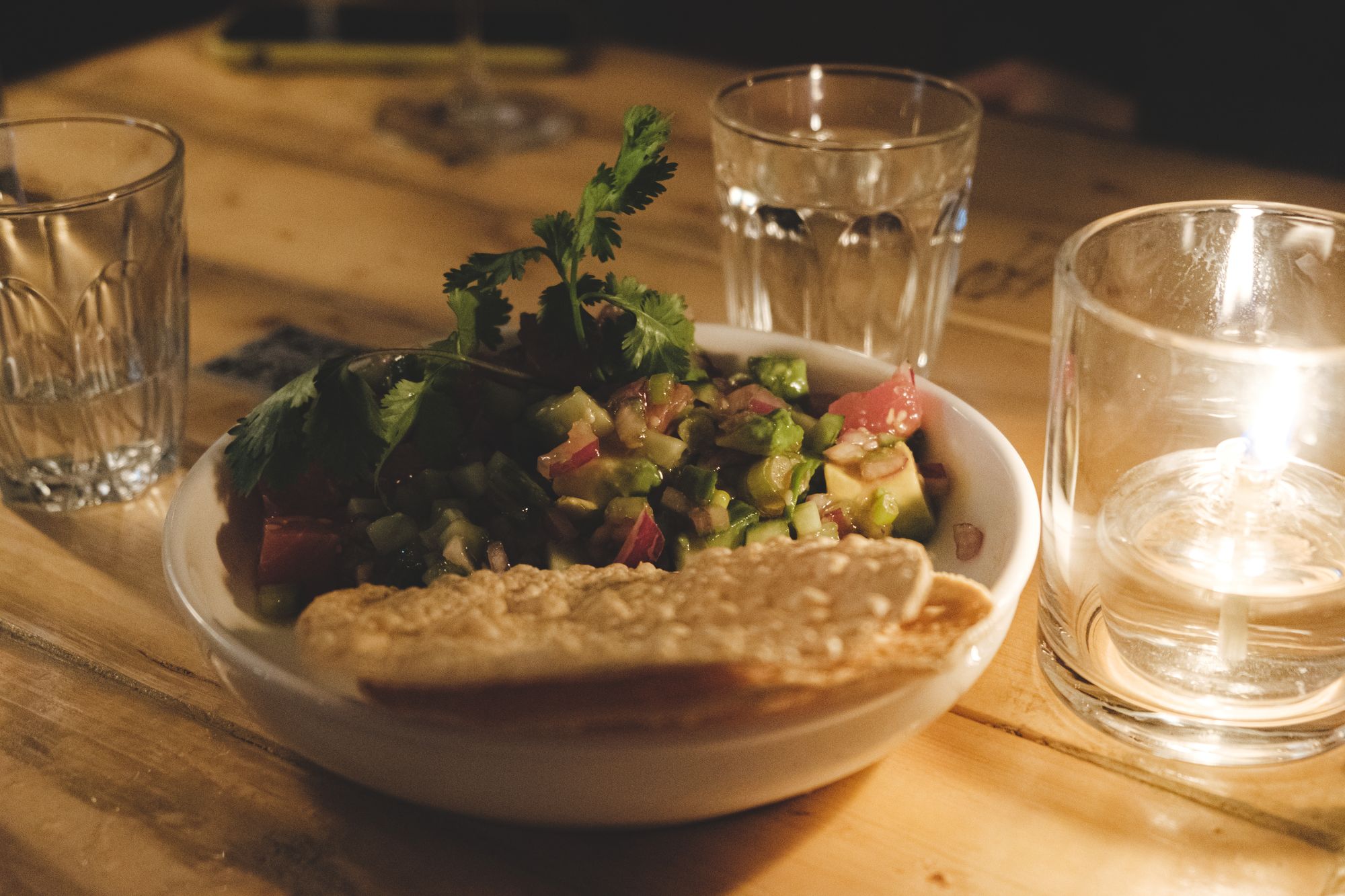 Similarly, the churros were another pleasant classic. These weren't Bodega on Main amazing but at least kept their shape when handled and the ridges lent themselves to holding onto a lot of dulce de leche when dipped – a great feeling.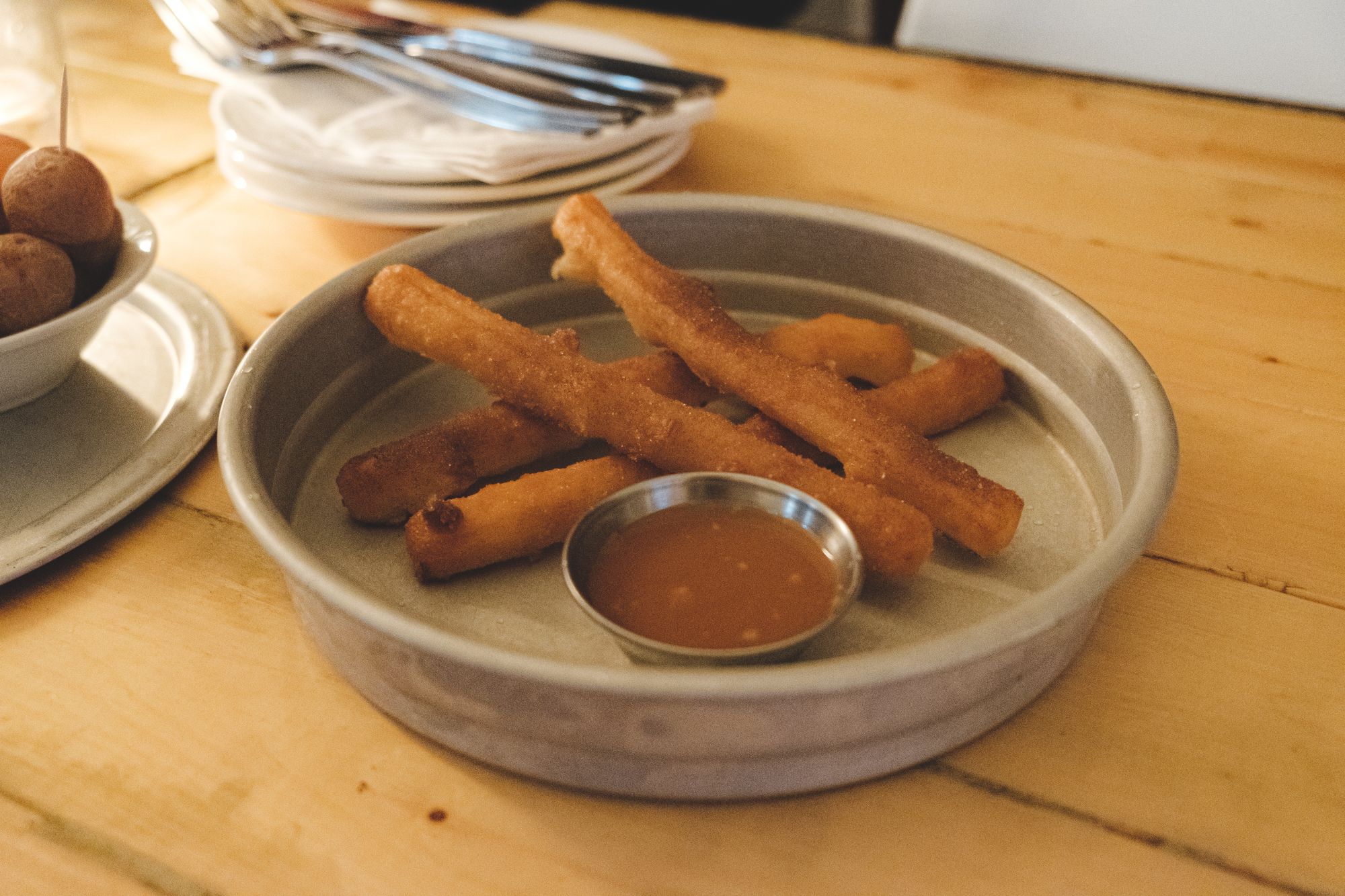 Features:
The biggest draw of Chupito is the entrance and the whole setup of being an outdoor cocktail bar. To enter, you need to look for the alleyway between Pender and Hastings, entering from either Homer or Richards Street. Once you locate the hand sanitizer in the middle of the alley, you've found Chupito.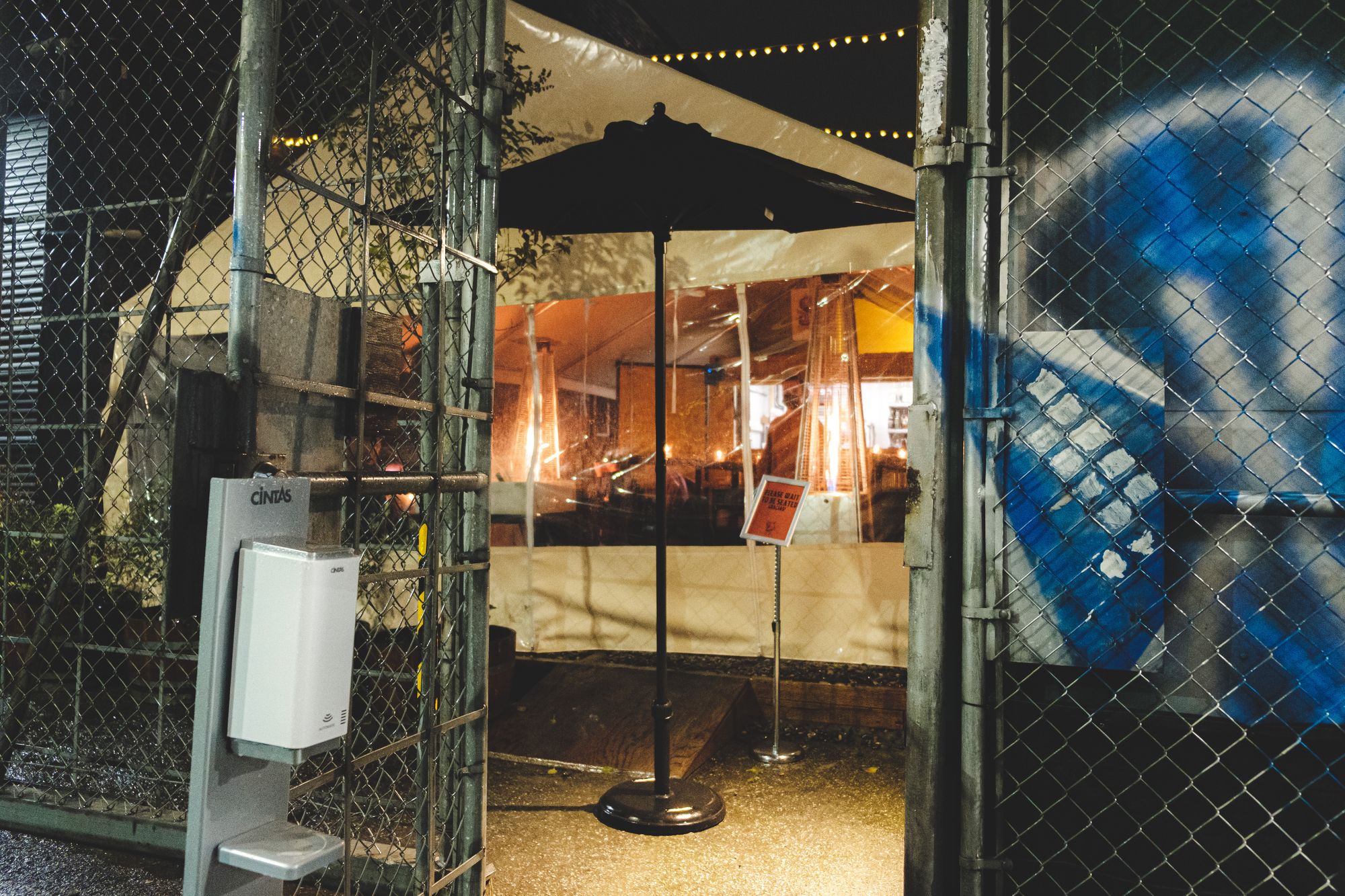 For the winter setup, the bar is still outdoors but housed in an open air tent with an earthquake box modified to hold a bar. There is a little space for air flow but at this current weather, it's basically an indoor cocktail bar heated by outdoor torches. The vibe inside isn't all that immersive. Nothing about this venue screams a Mexican, or even a cocktail bar for that matter. The decor is sparse, and apart from the QR code you scan that takes you to the website, you wouldn't know where you're dining nor whose restaurant story you are becoming a part of.
Service:
Even if food was hit and miss, service at Chupito was fantastic. Our server briefed us on how the first shot worked, gave us plenty of time to figure out what we wanted, and came back to check in regularly. I bet she could tell how deep in conversation we were and she still interjected insisting that she didn't want us to think she'd forgotten about us, which I appreciated. It was only when our table was up for a reservation did she start ushering us into paying off our bills and overall my experience with this server was stupendous. And to boot, she was also knowledgeable in the cocktails, their flavour profiles, and defended their stance on serving blended wines.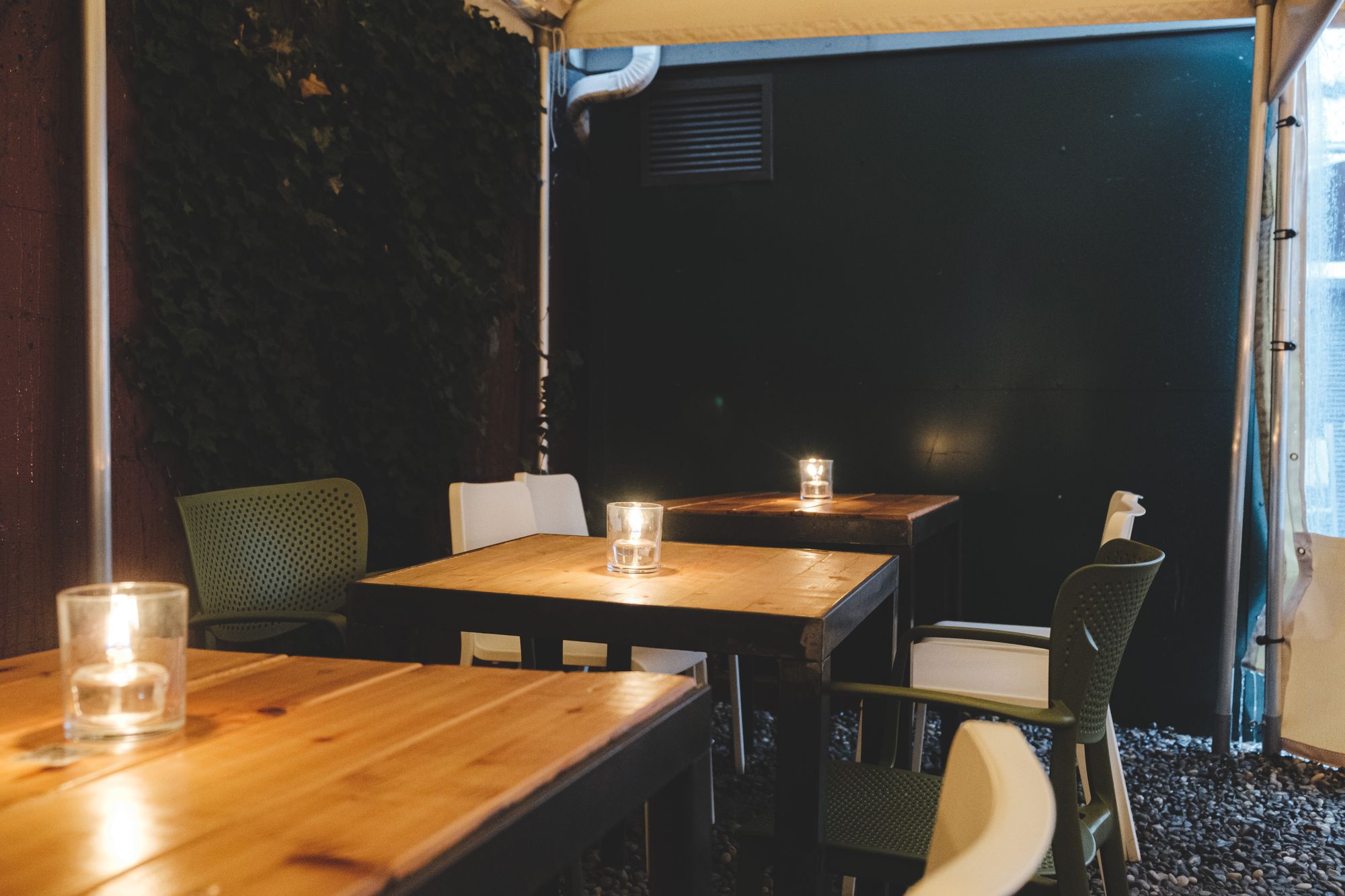 Chupito was quite empty at 5pm but was full on reservations by the time we left at 7. I suspect you wouldn't need a reservation for any size of party before 7pm these days given how cold it is but for anything after 7pm and a party of 4+ a reservation is highly recommended.
Final Thoughts:
One-liner: Classy outdoor cocktail bar with zero charm, charming service, in an outdoor service that's rare to find in Vancouver
Highlight: Tuna Tartare
Price per person: $30-$50
Would I go back? No.