If you've been hearing the clang of forks and knives against plates, it's likely because Dine Out Vancouver is in full swing and restaurants are full of patrons. January generally sees a lull in dining out but at $20, The Lamplighter Public House offers one of the cheapest 3-course meals you can get. I came here last Thursday to give the 3-course menu a taste.
Disclosure: This was a complimentary tasting provided in exchange for an honest review and no monetary compensation.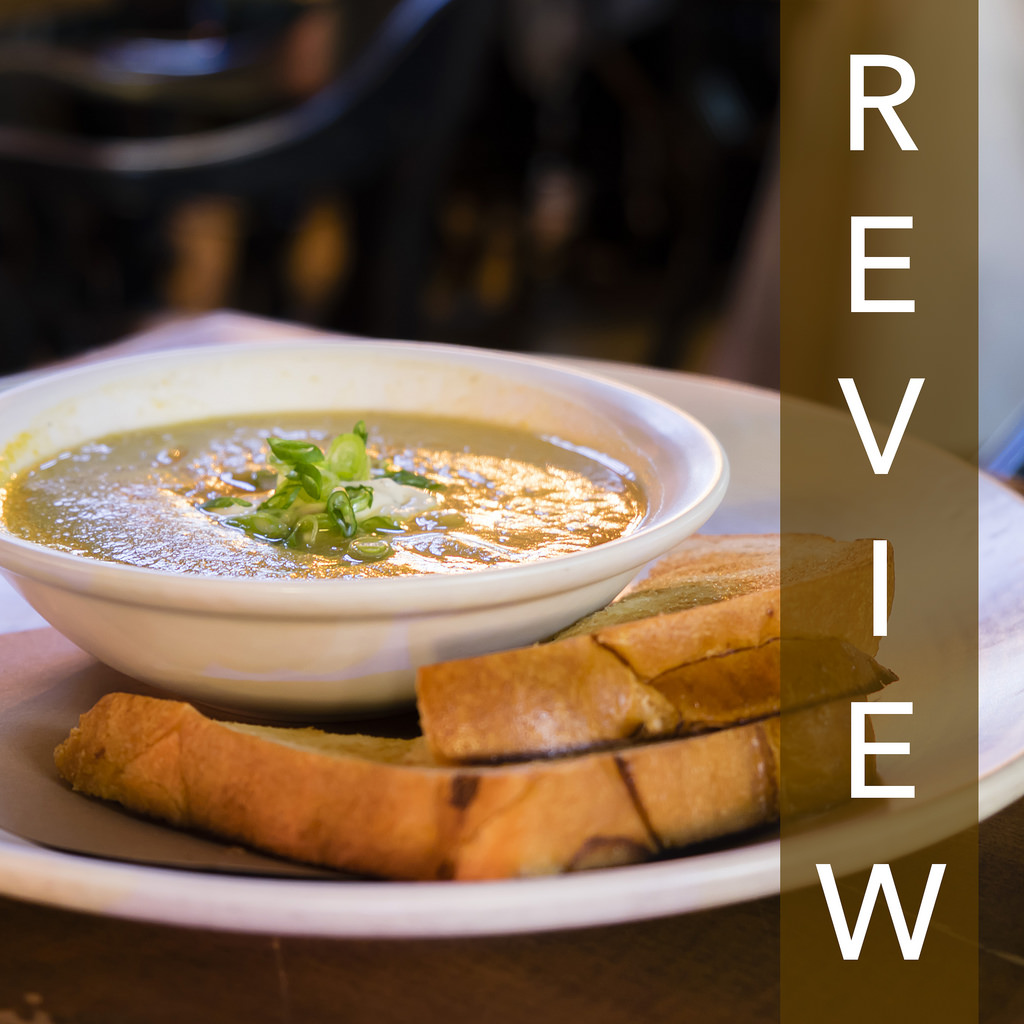 Food and Drink:
Team Tastic came here on a Thursday night and I had a great taste of the following:
Cauliflower Brie Soup w/ Truffle Cheese Toast (+$3) paired w/ Gehringer Cabernet Merlot (+$4.75)
Avocado and Sesame Slaw w/ Pork Belly (+$4)
Brisket Cavatappi paired w/ Tinhorn Creek Merlot (+$6.75)
Yam Falafel Bowl
Chocolate Praline Bar
Coconut Panna Cotta
Appetizers:
The cauliflower brie soup had a pretty thick consistency which added to its heartiness and I loved the globs of brie hidden within. The paired Gehringer Cabernet Merlot (of Okanagan origins) had a flavour profile of blackberry, blueberry, and cassis. With a thicker soup body, this had just the right amount of body.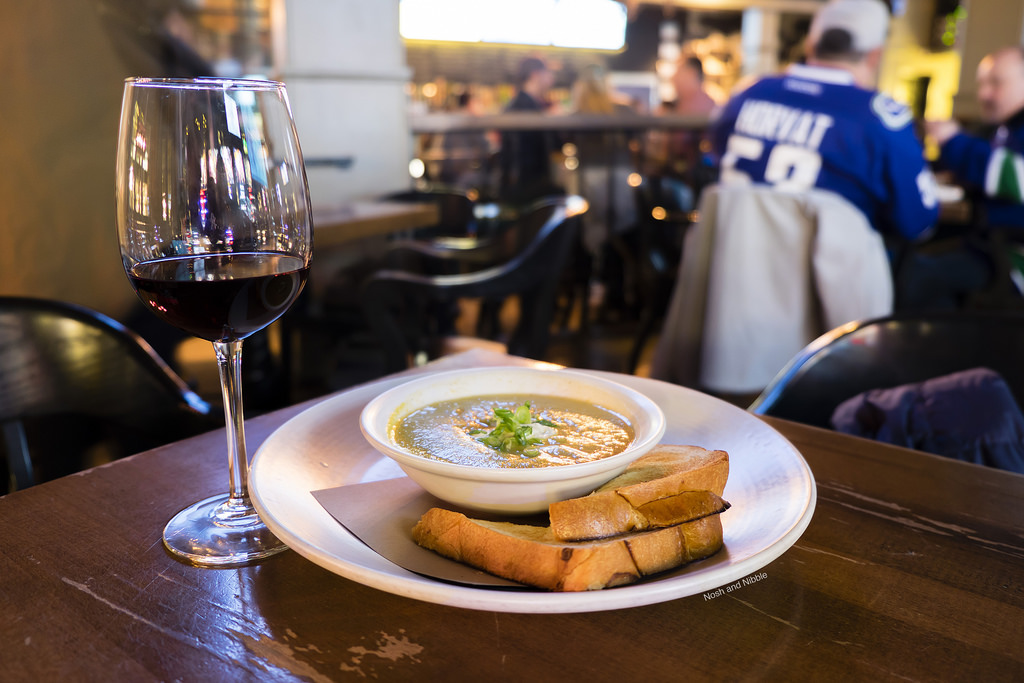 Cauliflower Brie Soup with Gehringer Cabernet Merlot
I was erroneously given plain bread with the soup to start, but the staff rectified this once we flagged them down. The truffle cheese toast had an intense aroma and a satisfying layer of cheese on top that pulled back with every bite.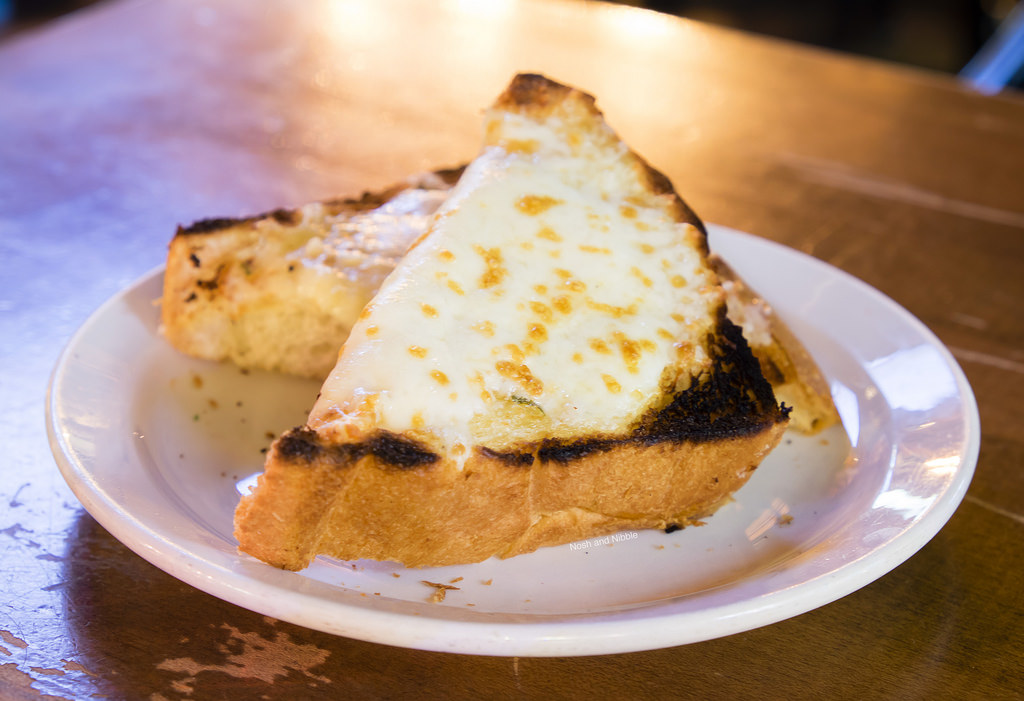 Truffle Cheese Toast
Our other appy was the avocado and sesame slaw w/ pork belly. The sesame slaw was all kinds of crunchy vinegar goodness but the pork belly left a bit to be desired. It was a very cool pairing but I think a person would have to get the white wine pairing to drink down the drier-than-usual pork belly.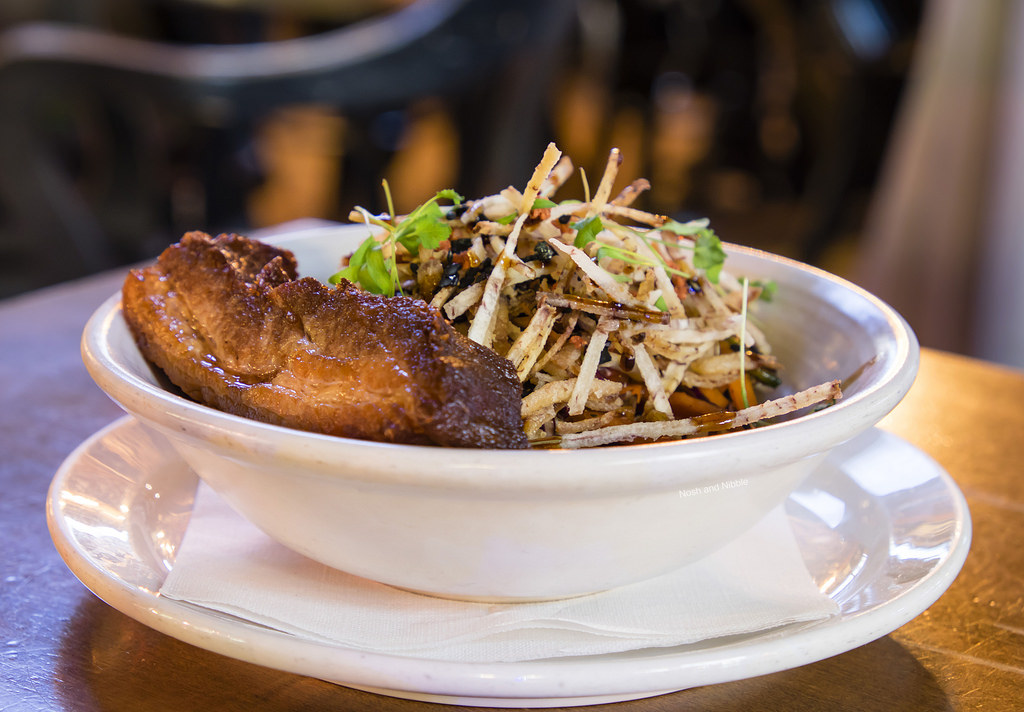 Avocado and Sesame Slaw w/ Pork Belly
Entrees:
Onto some entrees, my entree was the brisket cavatappi. With tomato, oregano, and grana padano cheese, this was a very savoury affair. Add in the pure Tinhorn Creek Merlot (of Okanagan origins) flavours of blackberries, blueberry jam, and vanilla, and this was a tasty pairing with juicy brisket. I would have liked the cavatappi to be more al dente, but not bad for a $20 dine out.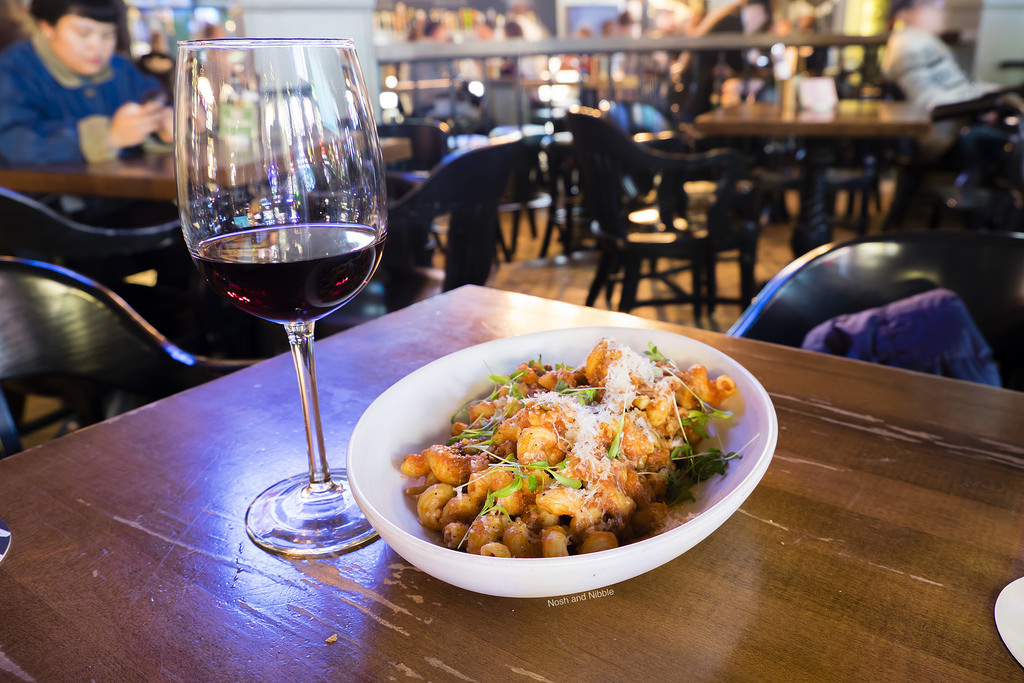 Brisket Cavatappi with Tinhorn Creek Merlot
Our other entree was the yam falafel bowl. As a vegetarian option, this had the usual fixings of pickled veggies, chickpeas, orange tahini, and feta cheese. The yams provided a hearty taste and I'd recommend taking up the server's offer to add fresh ground pepper to up the flavour profile of this bowl.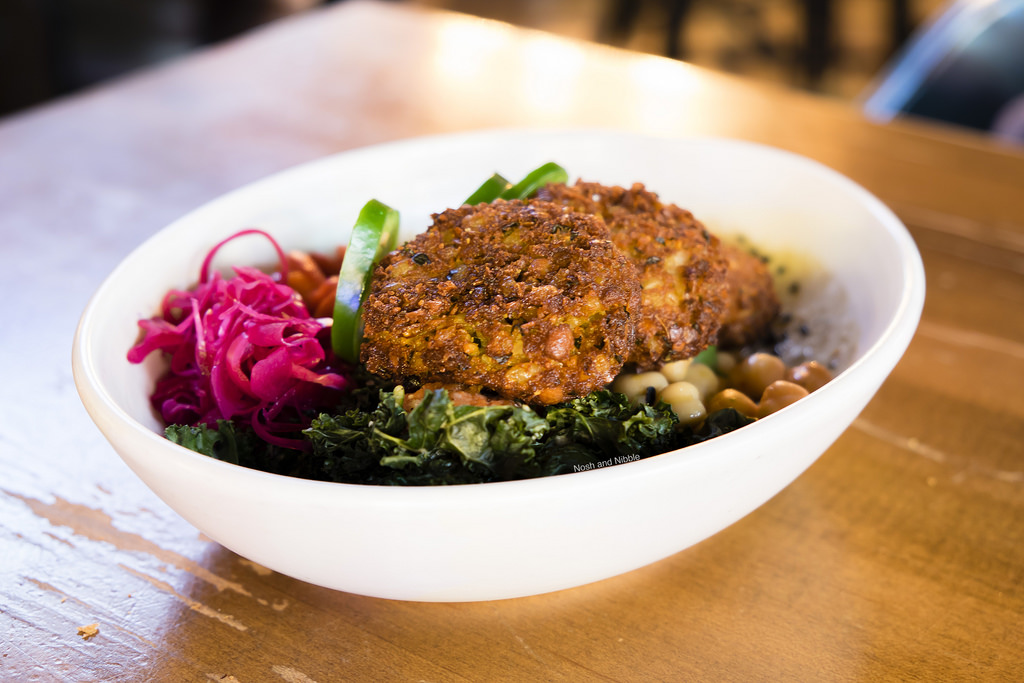 Yam Falafel Bowl
Desserts:
The chocolate praline bar was my main dessert. This was a peanut butter-filled chocolate tart topped with a generous dollop of sweet cream. This was a pretty dense affair so you may want to ask for a fork to better cleave through.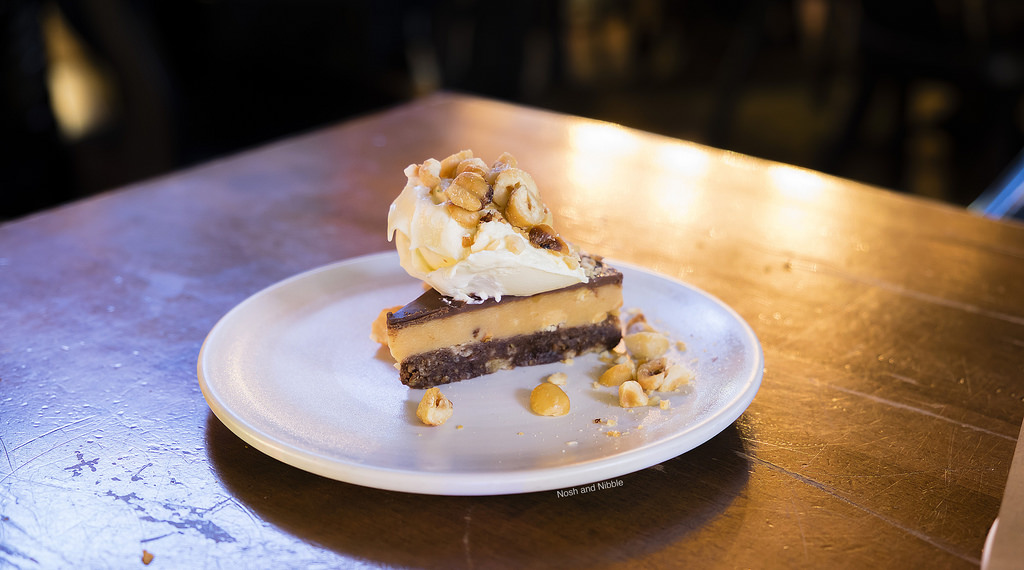 Chocolate Praline Bar
Our other dessert was the panna cotta. This was topped with a peach compote and served with ginger cookies. The best way to eat this was by inserting a spoon straight down, scooping up some of the panna cotta and layering a ginger cookie with the mixture. I wish there was a larger proportion of panna cotta compared to peach compote but this got the job done.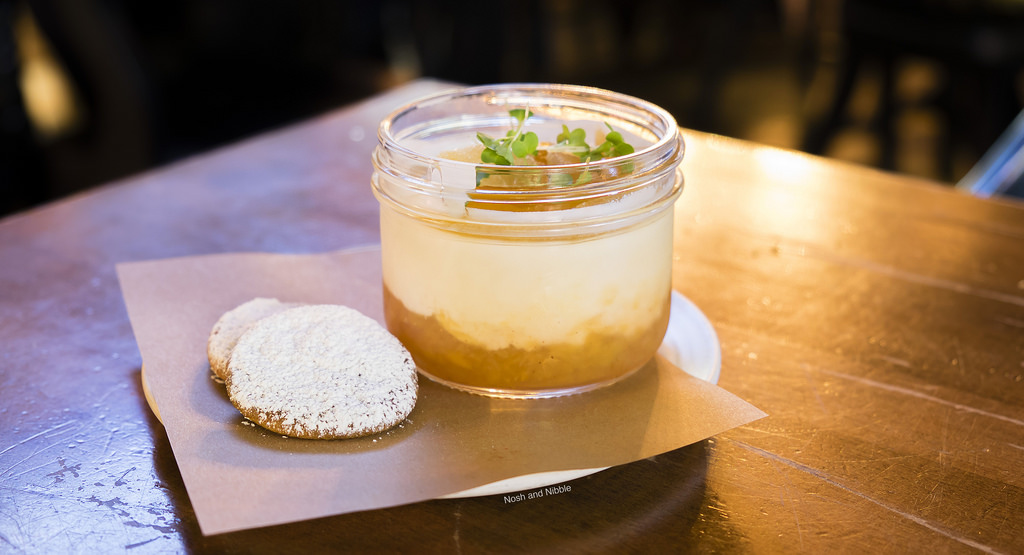 Panna Cotta
Features:
The Lamplighter Pub lives at the corner of Abbott Street and Water Street in Vancouver's historic Gastown neighbourhood. Inside is a historical scene, with ceiling tiles of olde and the usual pub fare (pool, pinball, TVs). There's seating for about 100 guests amongst high tables, booths, and regular tables. It was a pretty chill vibe inside with pop music being played and diners socializing amongst themselves in the dark dining room.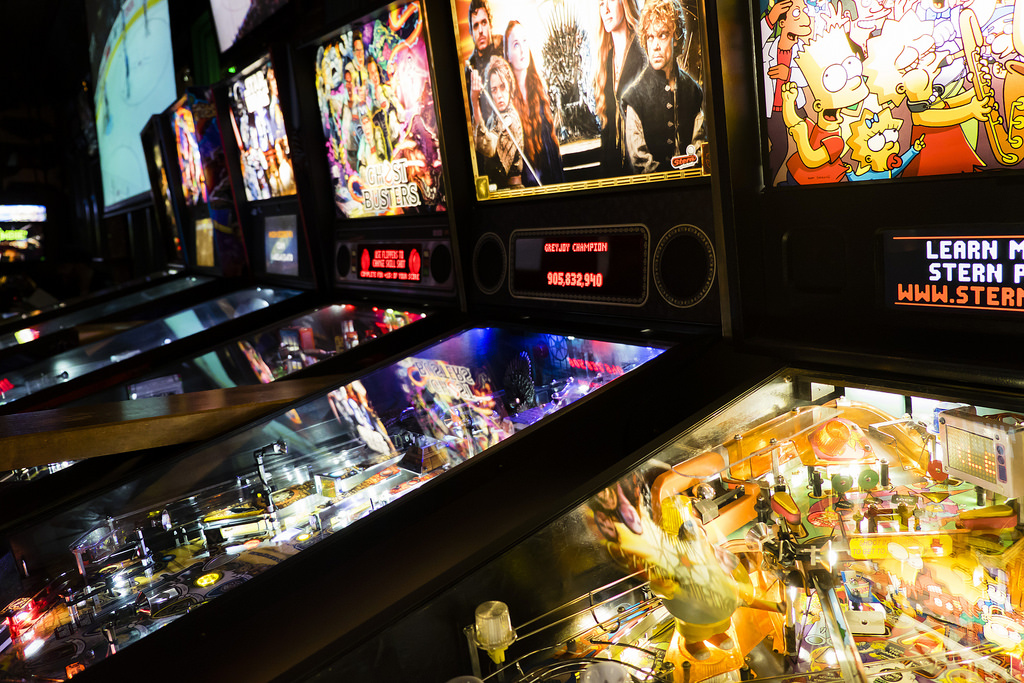 Pinball Machines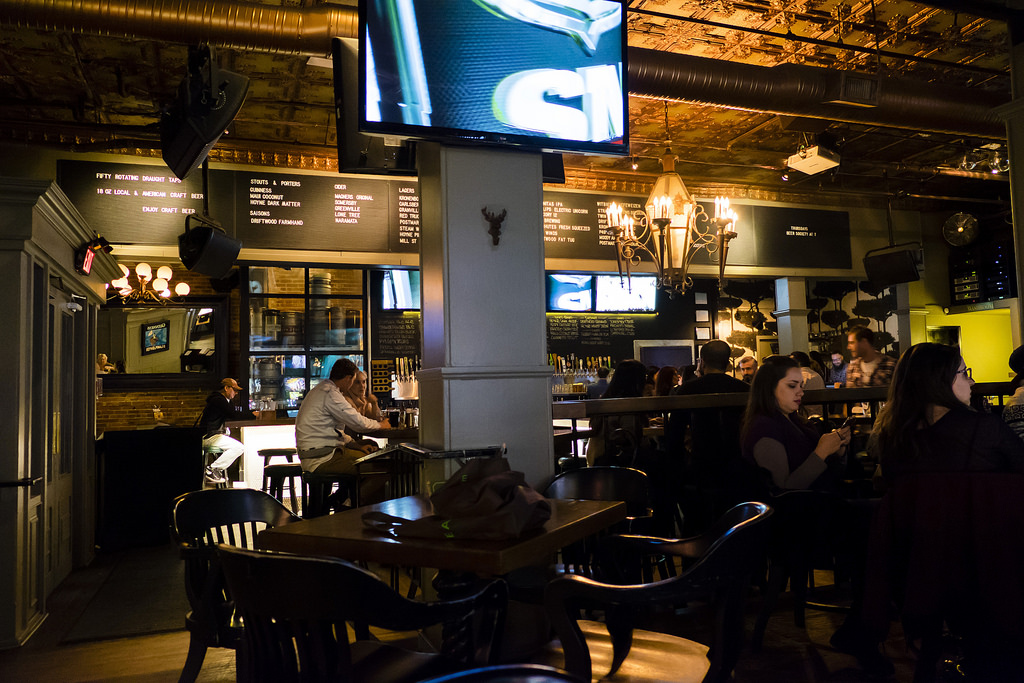 Inside The Lamplighter Pub
Service:
Despite being a Donnelly Group pub, it wasn't too hard to flag down our server when we needed something. The general manager was also roaming the floor which is great for providing additional support when things get busy. It took about 10 minutes for food to start appearing which is pretty standard for Dine Out Vancouver, and water top-ups happened twice during our meal.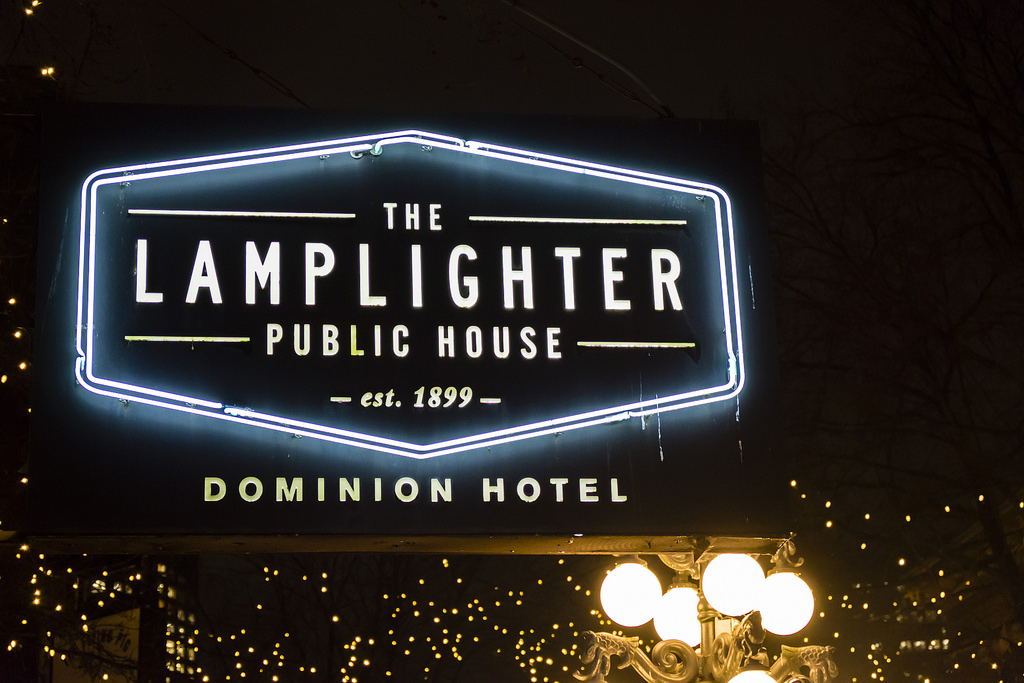 Outside The Lamplighter Pub
Final Thoughts:
Thinking back, I could have been full without the wine pairings, but I would definitely need the cavatappi to fill me up. It's hard to leave full from Dine Out Vancouver, but Lamplighter fills the caloric bill at $20
To make a reservation at The Lamplighter Pub, visit http://donnellygroup.ca/the-lamplighter/Reservations/.
One-liner: $20 dine out that gets the job done if you're looking for 3-courses and plan to leave feeling full
Highlight: Brisket Cavatappi
Recommended order: Brie and Cauliflower Soup, Brisket Cavatappi, and Chocolate Praline Bar
Would I go back? Yes.