This dessert is gonna come off as borderline gimmicky but I need to give credit where credit is due. The mahjong dessert from Snackshot is the coolest Chinese dessert you can get in a shop today.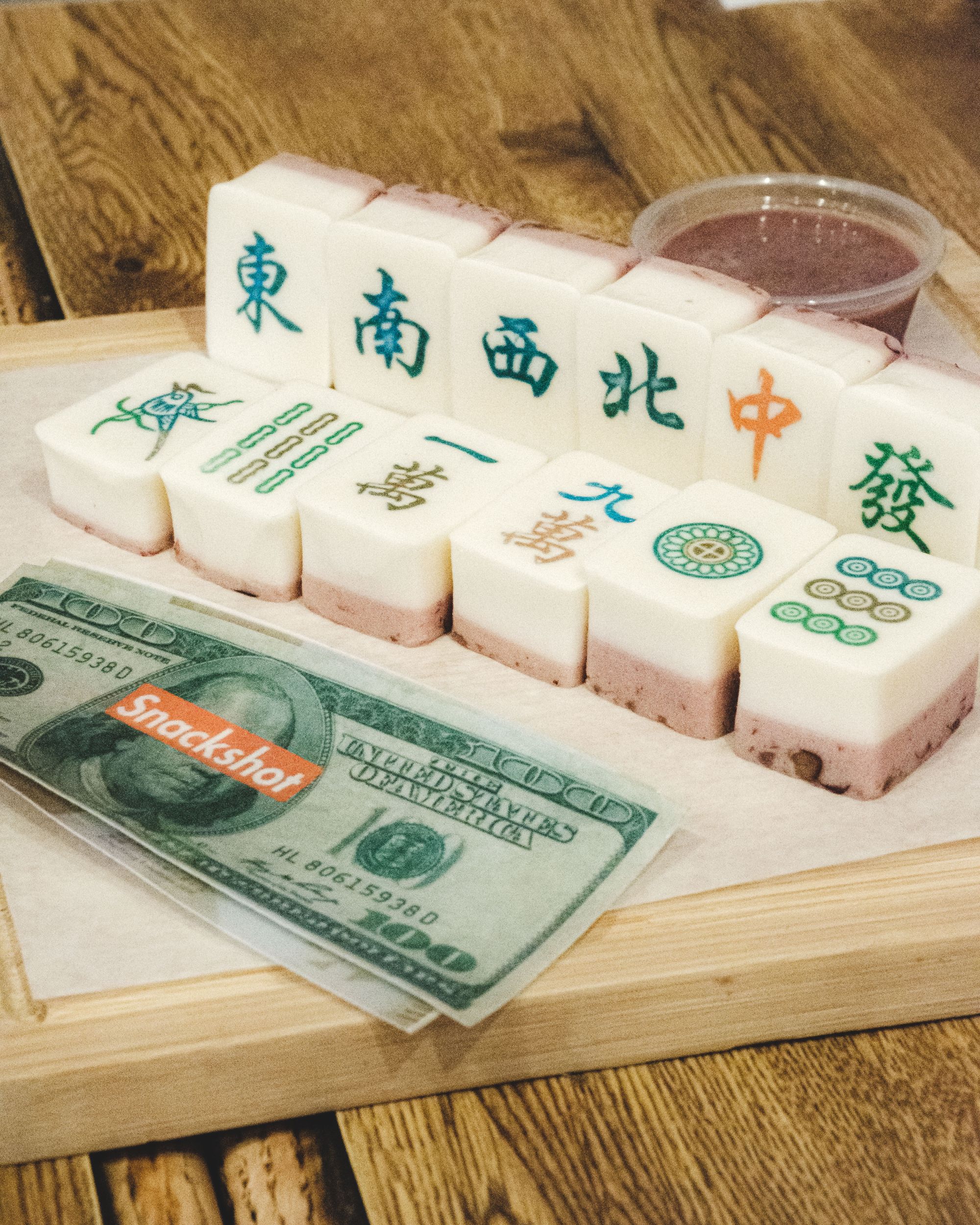 Food:
Team Tastic came here for an evening dessert and I had a great taste of the following:
Quite simply, this dessert is a classic "hand" dealt in mahjong served with a side of red bean sauce and paper bills. The mahjong tiles themselves are made of red bean and coconut pudding. Along with the mahjong tiles are edible bills of money that you can dip into the red bean sauce. The paper bills don't taste that great – think white rabbit candy but on a thicker density. However, the real joy comes from the mahjong tiles which are basically coconut pudding pieces of joy. This is gonna be one of the priciest desserts you ever order, but in my experience of seeing countless sticky toffee puddings and cookie skillets, this dessert is truly one-of-a-kind.
If I had to gripe, the red bean side of the tiles could be more uniform, but the overall aesthetic is still amazing with the printing of the tile faces.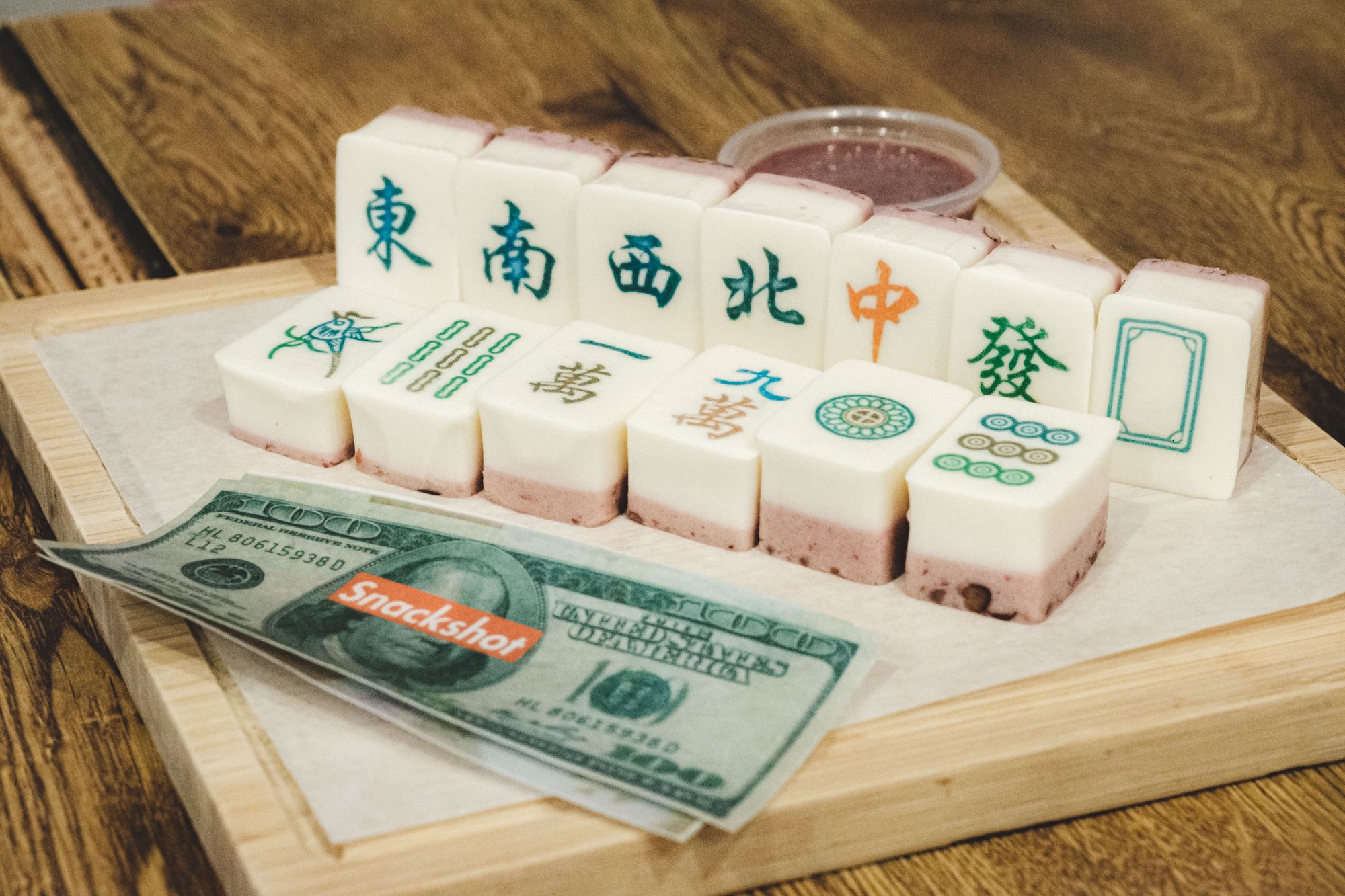 And for some side information, if you've never heard of mahjong, it's a Chinese gambling game similar to traditional poker where you're trying to make combinations using the tiles in your hand and the tiles being discarded by other players.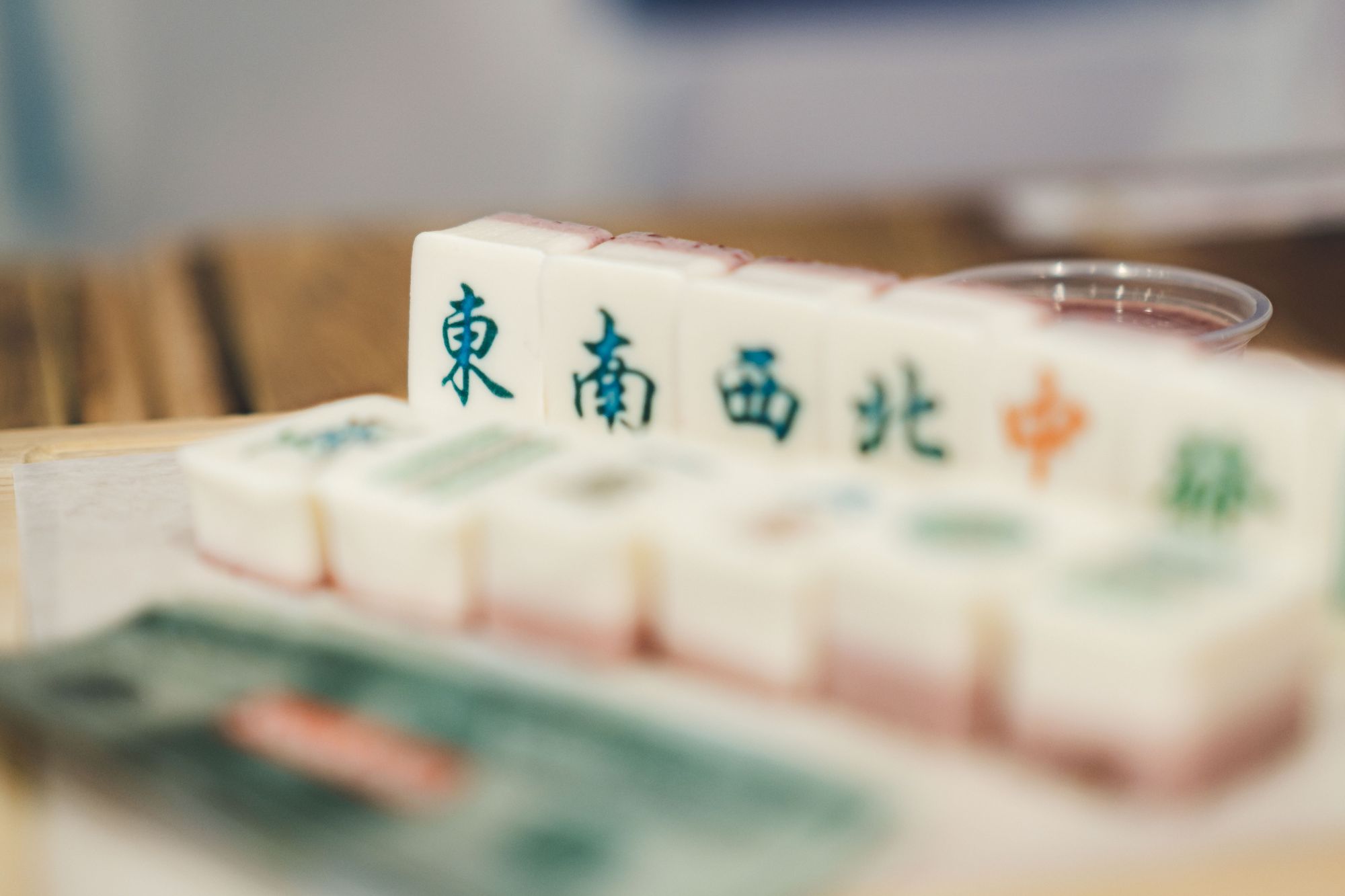 Features:
Snackshot is a small shop on the southernmost Granville strip and it's easy to miss if you don't spot the yellow banner in front. Once inside, the interior finishings are quite simple but there are lots of knick-knacks and decorations to make the place feel like you're in a side street of Hong Kong. There is seating for about 30 guests amongst plastic barrier-separated tables.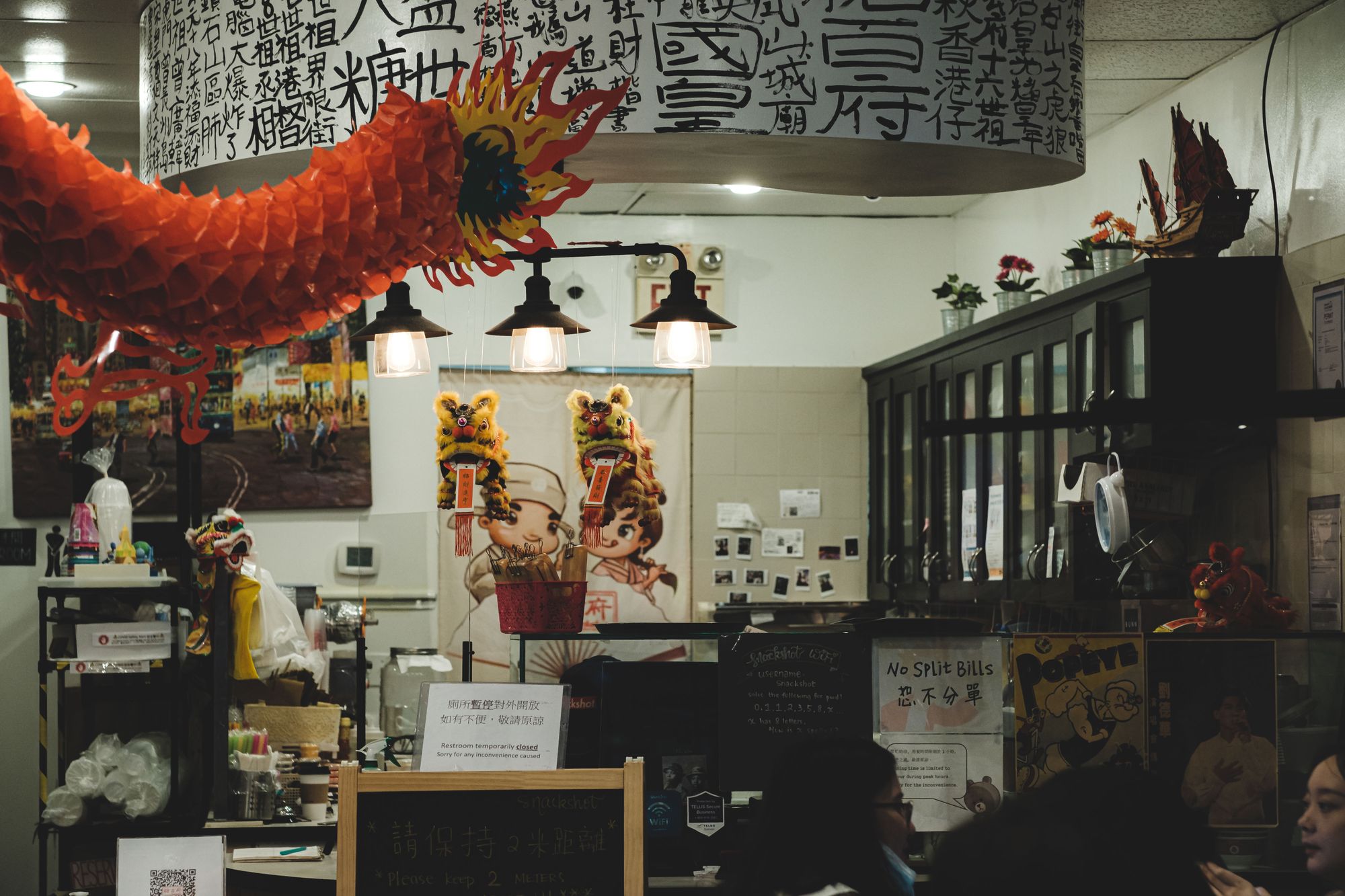 Service:
Service at Snackshot is quite straightforward. The server didn't come to check on us during our meal but I wasn't expecting it. They were attentive from behind the counter and came over quickly when we were ready to order and when asking for the bill. Our dessert took about 10 minutes to come and thankfully they were still in stock when we arrived (8pm). There was no need to wait for our table of 2 on a Saturday night.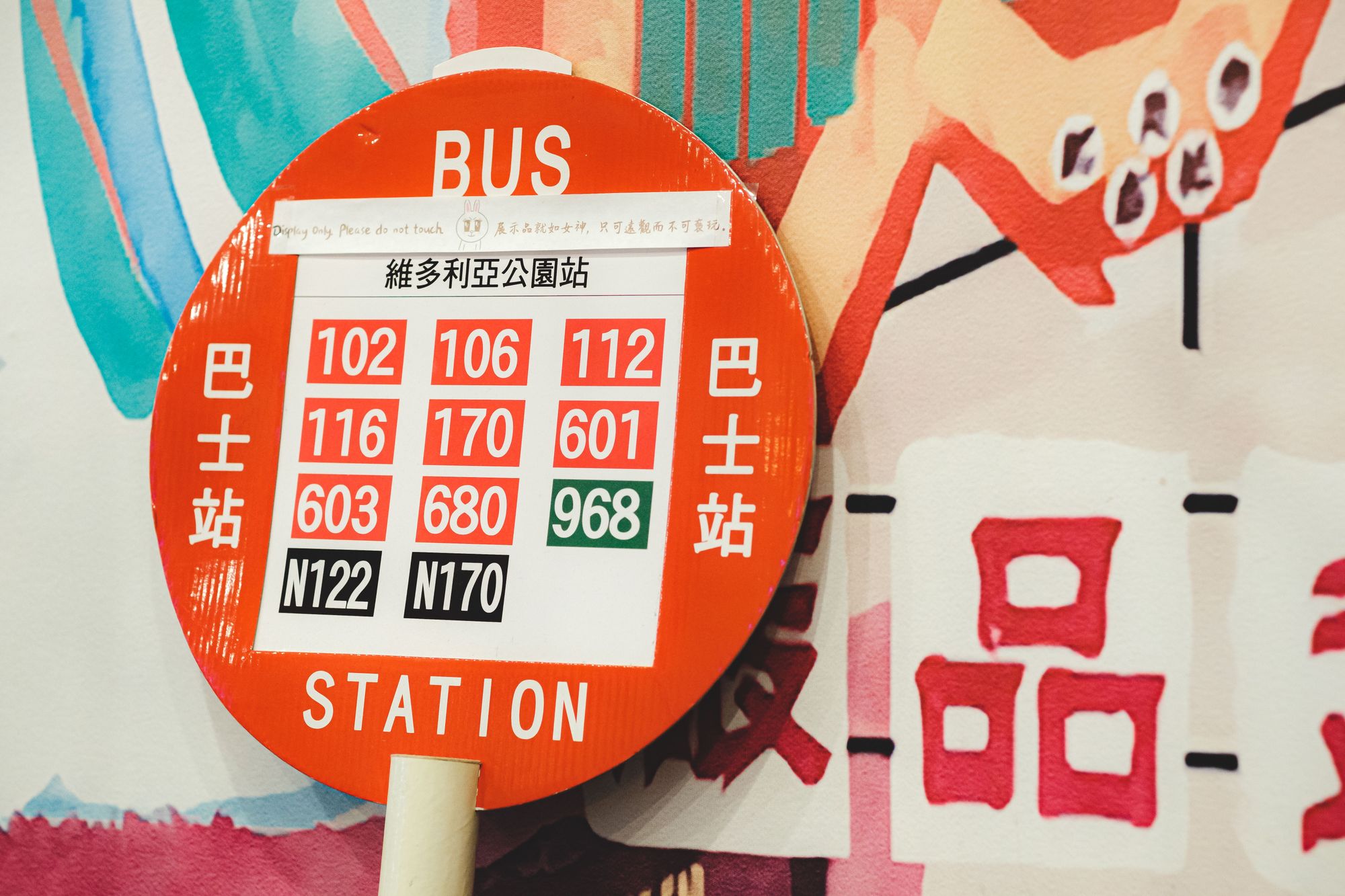 Final Thoughts:
One-liner: One-of-a-kind mahjong dessert that is full of culture and flavour if you ignore the paper bills
Highlight: Mahjong Dessert
Price per person: $20-$30
Would I go back? Yes.