I usually don't write about a chain restaurant more than once, but Cactus Club Cafe made an exception. After my previous visit to their Coal Harbour location (tl;dr service was real slow), their Guest Relations department reached out to me to hear more. In the end, given the experience I shared on my blog, they sent me a $100 gift card to try Cactus Club Cafe again. And so, I did.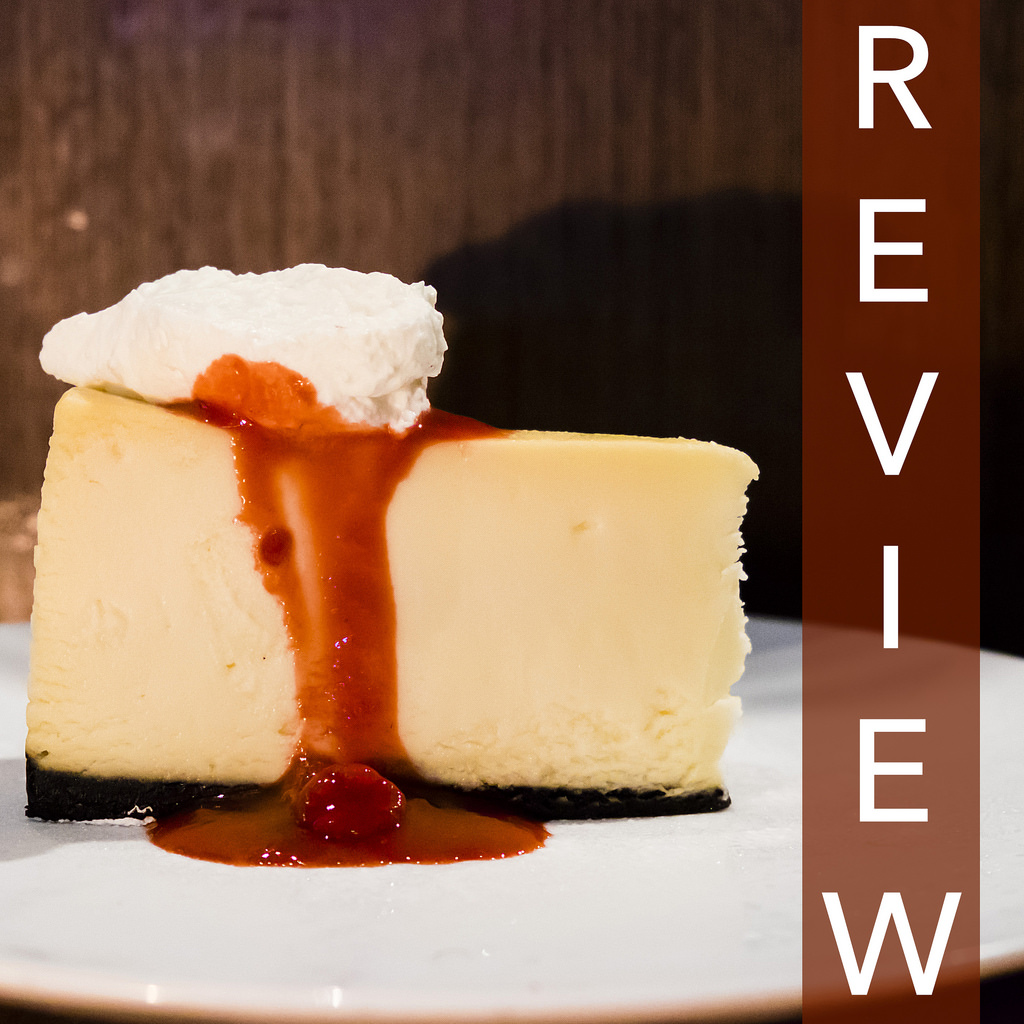 Food:
Team Fam came here for a pre-concert dinner and I had myself the following:
Creole Steak & Prawns ($36.25)
White Chocolate Cheesecake ($8.50)
I skipped appetizers because I knew how massive the entree would be. The creole steak & prawns (effectively Cactus Club's surf-n-turf) featured an 8oz certified angus beef® sirloin, cajun spices, spicy creole butter, white wine sautéed creole jumbo prawns, buttered mashed potatoes, and roasted asparagus. This had all the fixings of a typical steak plate so no surprises there. It arrived medium-rare as I had ordered it, and the meat was juicy as expected.
The creole butter is the real gem here with a generous dollop on the steak. I had enough butter to lather my asparagus too. There was a hint of Cajun spices but anyone with an average Asian palate like mine may find it on the weaker side and my eating speed was unaffected. The deshelled prawns were stacked in a neat tower against the fluffy mashed potatoes and were pretty juicy too (though nothing as large as tiger prawns). This would be enough to fill up the average diner, but our party thought we would share a dessert.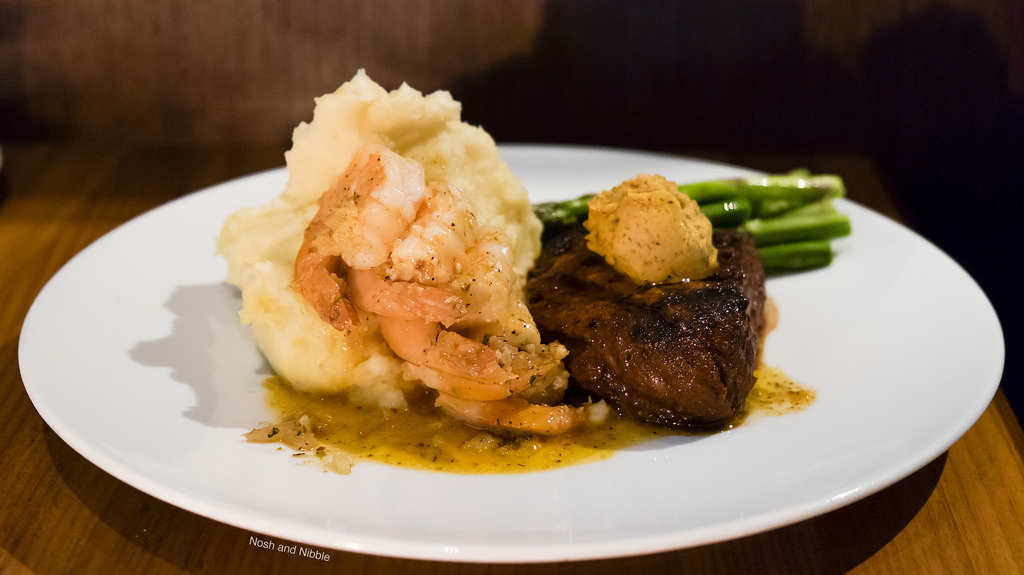 Creole Steak & Prawns
Moving onto dessert, I had most of the white chocolate cheesecake to myself. This was a massive helping with a chocolate cookie crust, raspberry compote, and hand-whipped cream. The cut was a bit messy but the deliberate raspberry compote dripped over the side was pleasant. This cheesecake had a good balance of chocolate and cream cheese flavours. If you're looking for calories-per-dollar dessert value, I think the cheesecake fits the bill.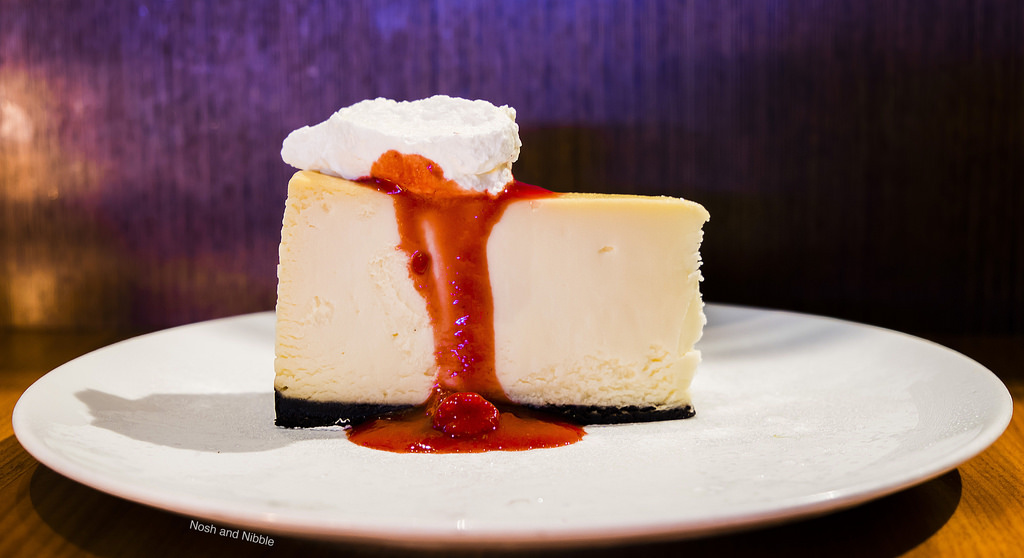 White Chocolate Cheesecake
Features:
Cactus Club Cafe Bentall One is located in Vancouver's Financial District. As far as corporations and chain restaurants go, this venue looks the part and walks the talk of big money coming together. The giant windows at the front let in the downtown lights but the seating inside is comprised of a nice mix of square booths, round booths, a bar, lounge, and a heated patio.
The venue is a massive 2-storey complex with seating for at least a couple hundred guests. Legends of epic Cactus Club washrooms do not pertain to this location as the men's washroom featured a slightly smaller space and there was no armchair in sight. Like many Western restaurants at dinnertime, it was dark AF after sunset and reading the menu was a struggle for my parents as they needed the flashlight from their smartphones.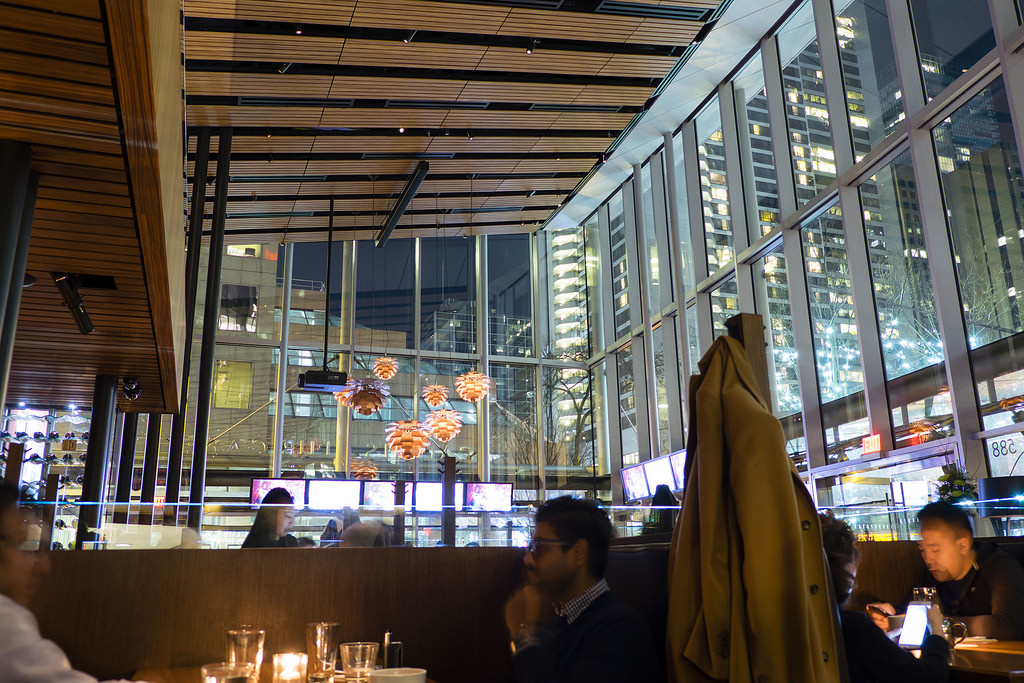 Inside Cactus Club Cafe Bentall 5
Service:
Service was my main gripe at the Coal Harbour location (huge venue lacking in servers) but my caution was rewarded with a better dining experience this time around. Our server was managing fewer tables in a packed dinner session and completed a baton pass to a replacement when her shift was over, keeping us in the loop. Water top-ups were still few and far in between, but at least our server was locatable to make a request for more. I made my dinner reservation the night prior and was asked to come at 5pm. If you're planning an outing here, I'd recommend calling in as soon as you've got your party size as the dining area was full by the time we left at 6:30pm.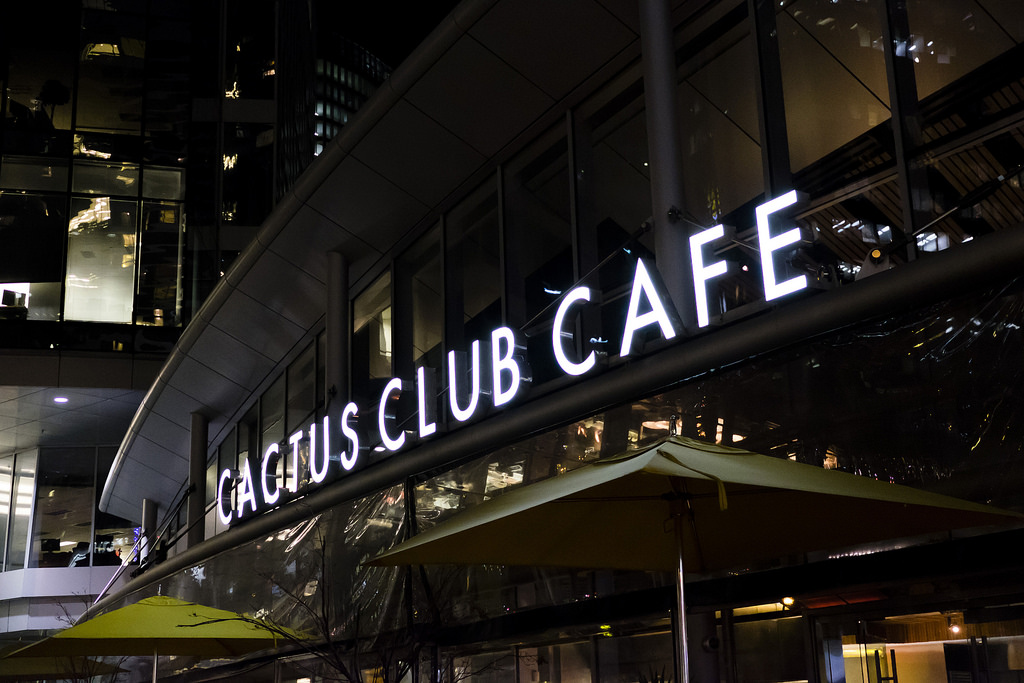 Outside Cactus Club Cafe Bentall 5
Final Thoughts:
One-liner: A pretty good casual dining experience in a corporate-y neighbourhood that can fill you up on steak thanks to all the fixings
Highlight: Creole Steak & Prawns
Price per person: $20-$40
Would I go back? Yes, though not with anyone with impaired vision.