Spring is in high fashion at Cactus Club Cafe. The North Vancouver-born chain recently released a few new cocktails (2 spirit-free, 1 margarita) and invited me to come by and have a taste. I took this opportunity to dine at the coveted English Bay location in Vancouver.
Disclosure: This was a mostly complimentary tasting provided in exchange for an honest overview and no monetary compensation.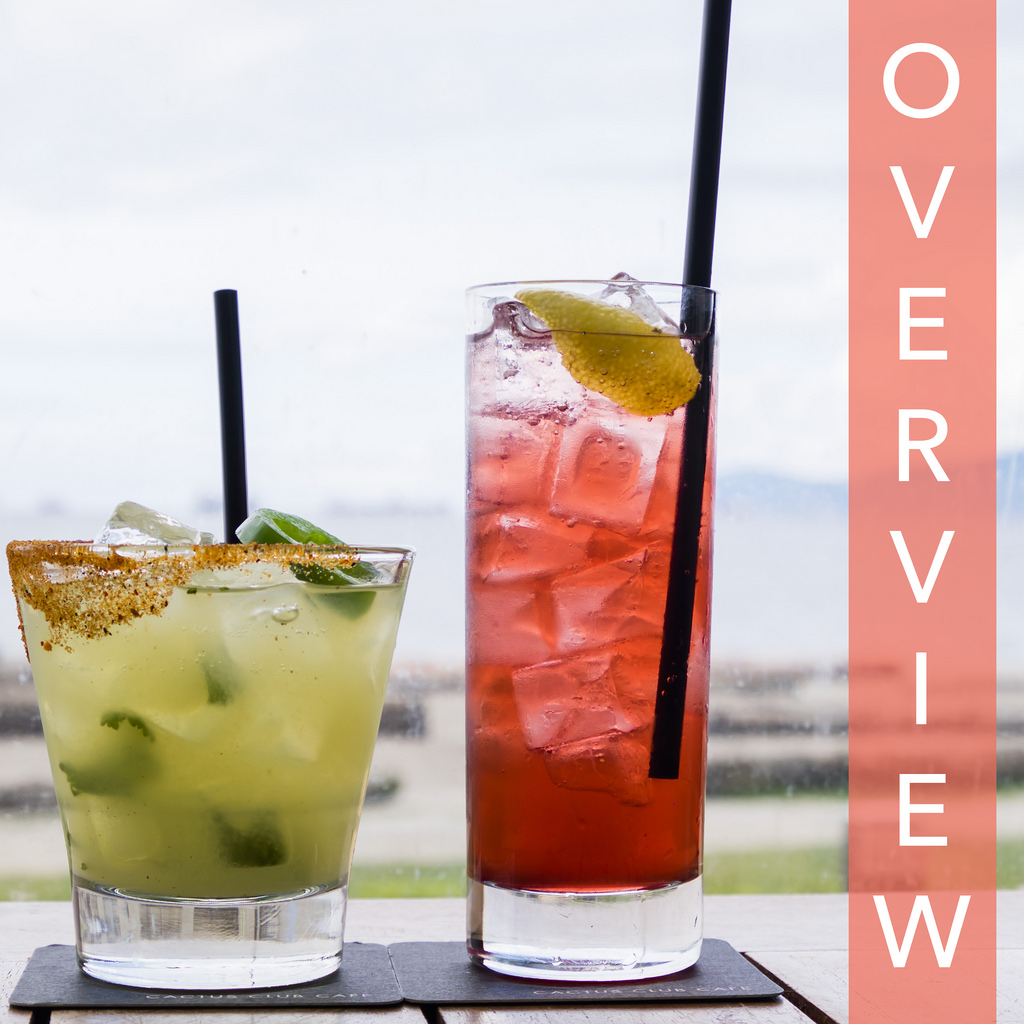 Food and Drink:
Team Tastic came here for a Sunday lunch and I had a great taste of the following:
Hey Hibiscus ($5)
Jalapeño Margarita ($7)
Feenie Burger ($18)
Blackened Creole Chicken ($23.75)
One of the Spring spirit-free cocktails, the Hey Hibiscus was a floral combination of hibiscus and rose, complemented by ginger, white peach, and lemon. This had a refreshing feel with its slight carbonation and I enjoyed the mild bite of the ginger within.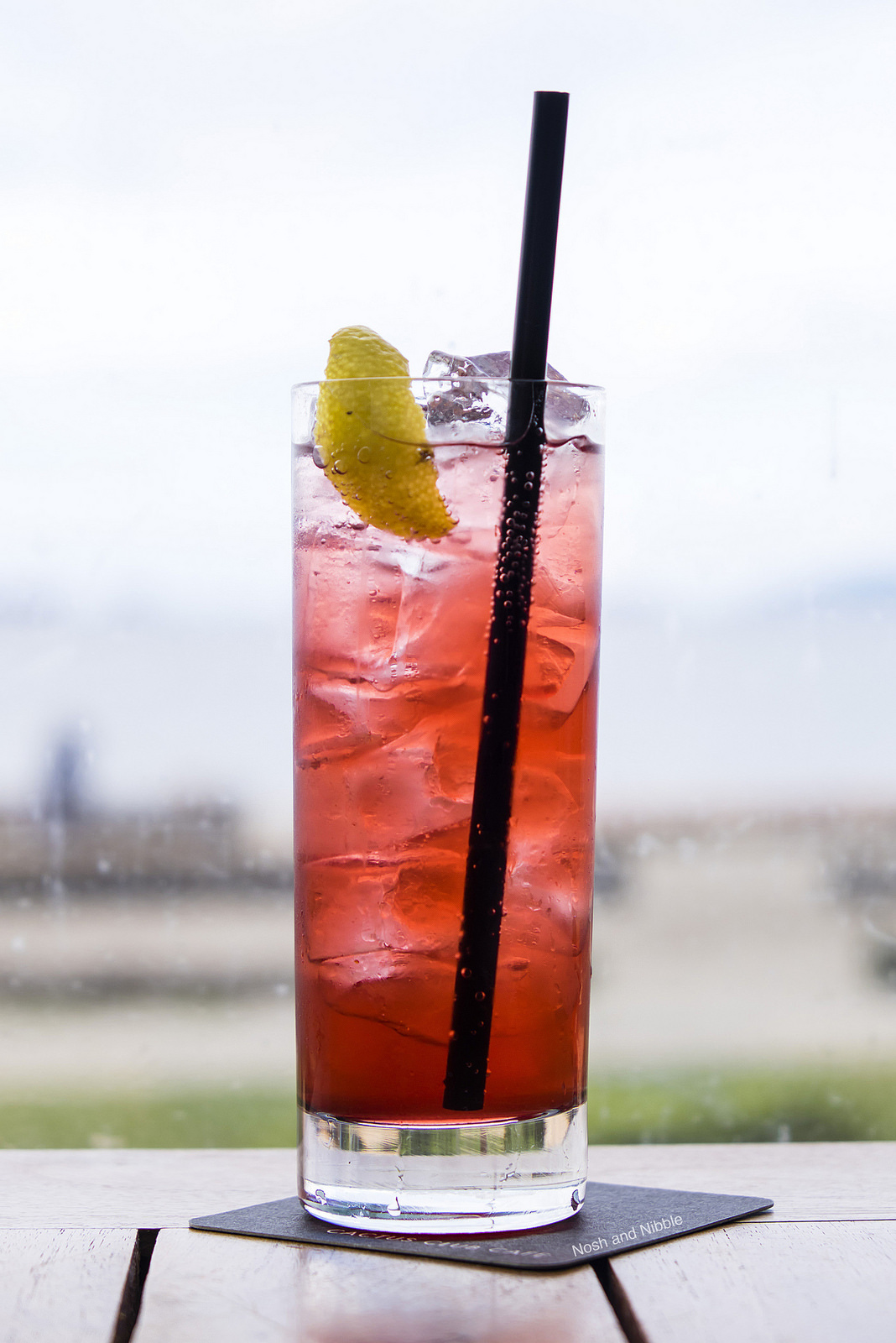 Hey Hibiscus
The boozier of the new drinks was the Jalapeño Margarita. This cantina favourite featured 100% blue agave tequila, jalapeño, cilantro and lime, combined with a coarse chili salt rub. This had real jalapeño in it and some serious heat on the rub. For the deal hunters out there, you'll be pleased to know the $10 Jalapeño Margarita is only $7 during Sunday Funday.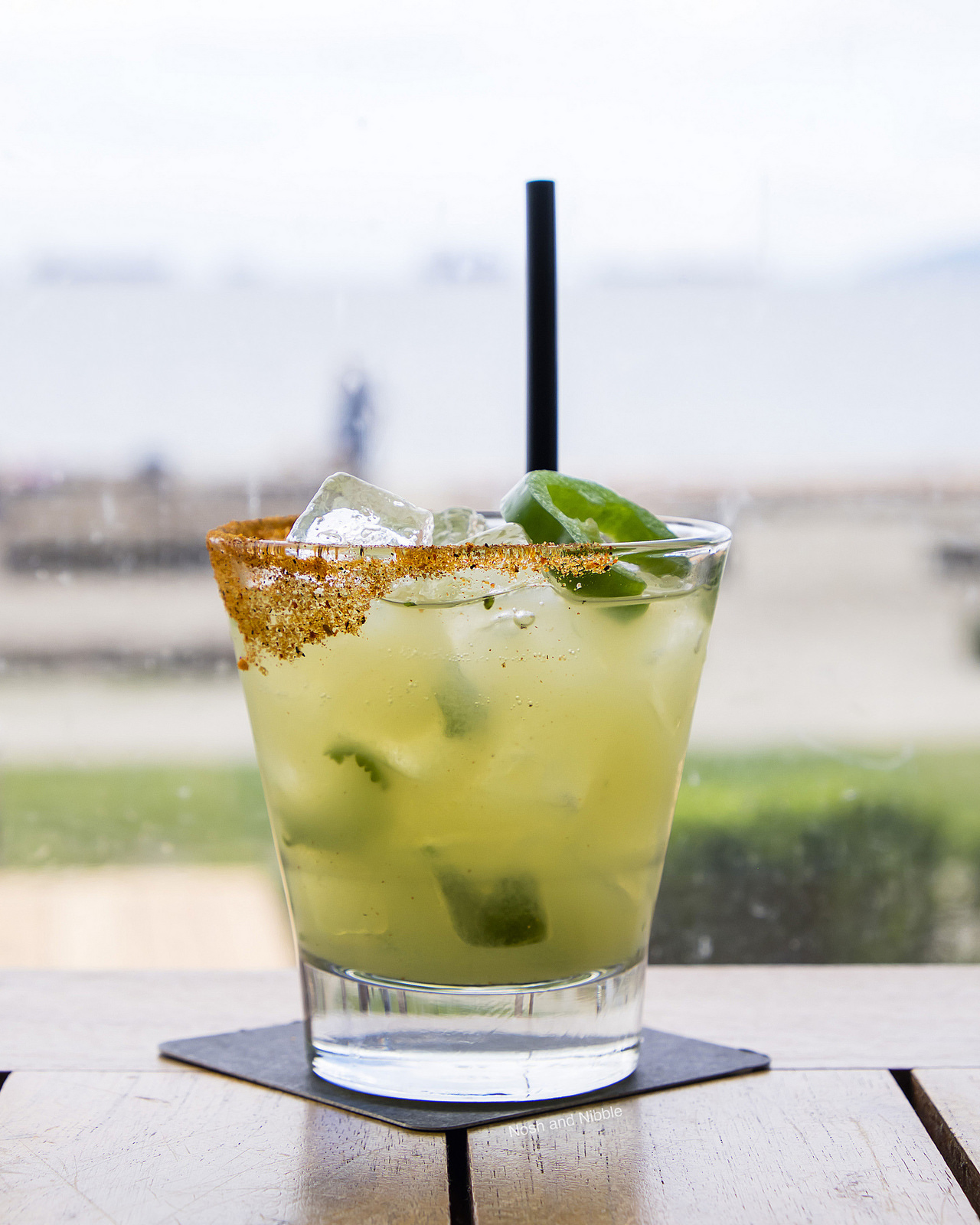 Jalapeño Margarita
To round out the meal, we had a couple of mains in the Feenie Burger and the Blackened Creole Chicken.
The burger had all the fixings and is essentially the Cheddar Bacon Burger with mushroom included in the mix. The bacon was chewy, the cheese gooey, and the patty juicy in what was a well-rounded burger.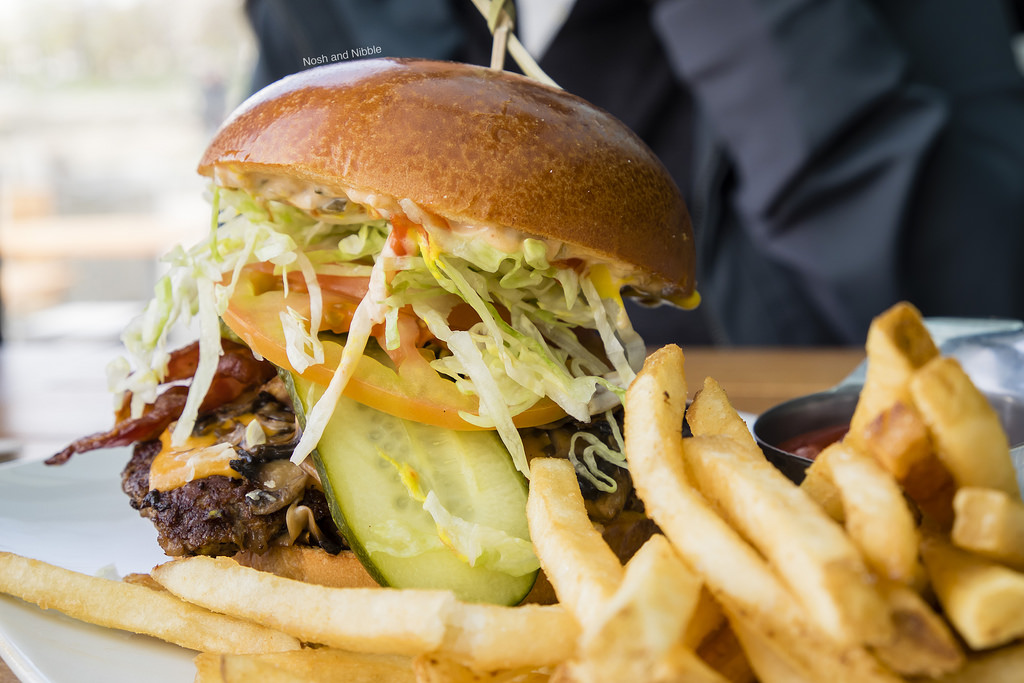 Feenie Burger
The blackened creole chicken was another solid contender. It sits below the average price of an entree but packs a ton of flavour in its creole butter, cajun spices, buttered mashed potatoes, and roasted asparagus. Some might be turned off by seeing char on their meat, but I love a little sear.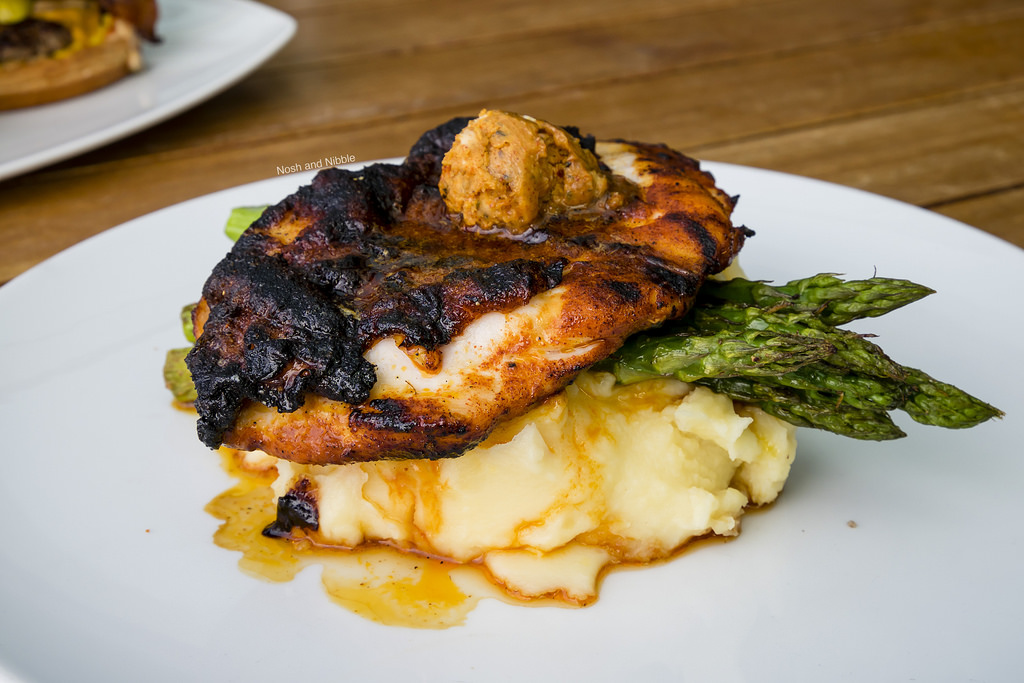 Blackened Creole Chicken
Features:
Cactus Club Cafe at English Bay is prime real estate. Sitting between the seawall bike route and the sand, the two floors of restaurant make for a swanky perch and provide an excellent view of the beach. In particular, the window seats are a terrific spot for watching people sweat up and down the seawall. When there's a pause in folks passing by, the water is pretty soothing to look at too.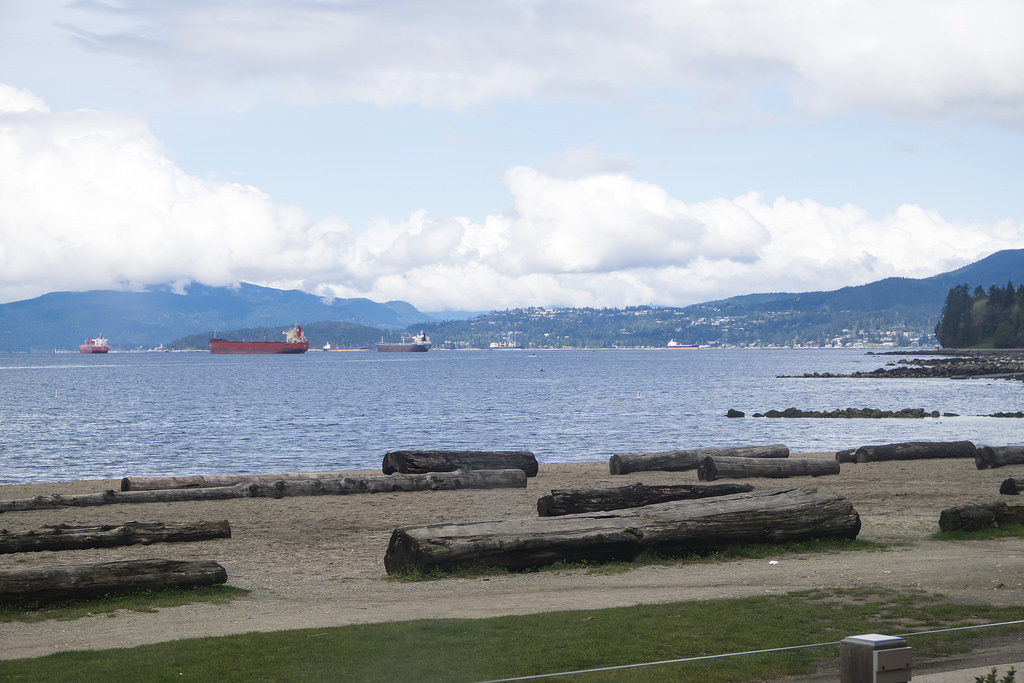 Cactus Club View
Amongst two floors of Cactus Club Cafe is probably the most cramped space out of the locations I've visited (Coal Harbour, Robson Street, Bentall 5, Brentwood), but again, it's a wonder how they even managed to fit a full restaurant and kitchen in this space. There's seating for a miraculous 80 or so people and a ton more if the patio were open (this place is always packed in the summer for a reason).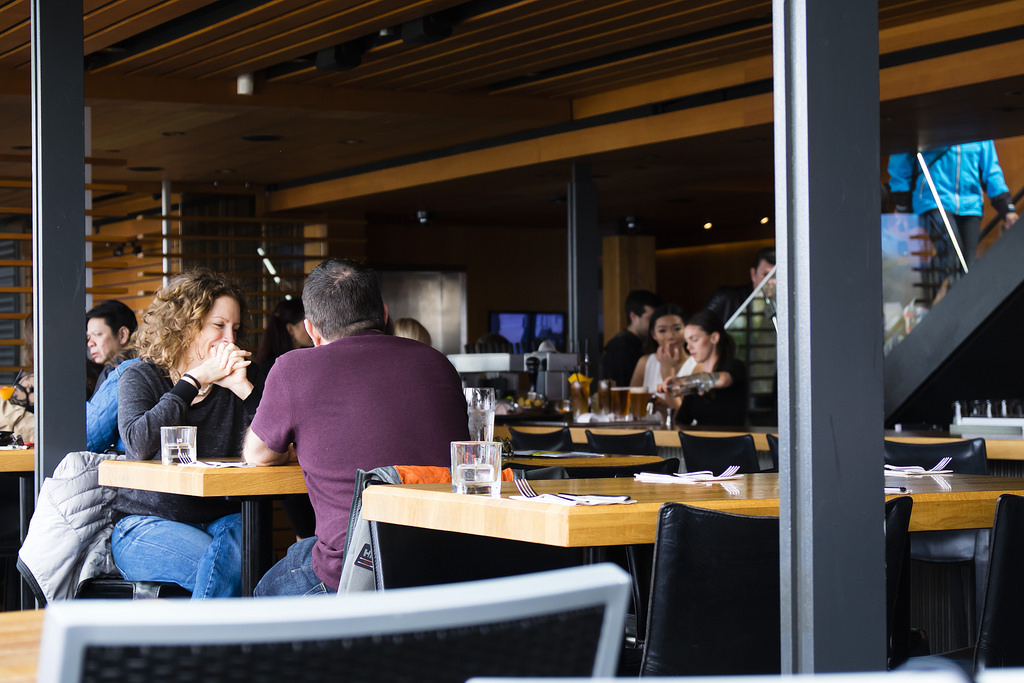 Inside Cactus Club Cafe English Bay
Service:
Service was pretty good during our visit. Our server was borderline frazzled but held the fort quite well, juggling a number of cramped tables in a small space. She came by to fill up waters a couple times and made an honest effort to find out what was going on in Team Tastic's day. Kudos to that hospitality. Our drinks and food came out within 10 minutes of each other so speed was pretty terrific.
It was hella busy here on a Sunday noon hour so I'd recommend making a reservation if you can manage it. With summer coming, you know the beach venue is going to be busy, so maybe gear up now and kick back with a Sunday Funday Jalepeño Margarita.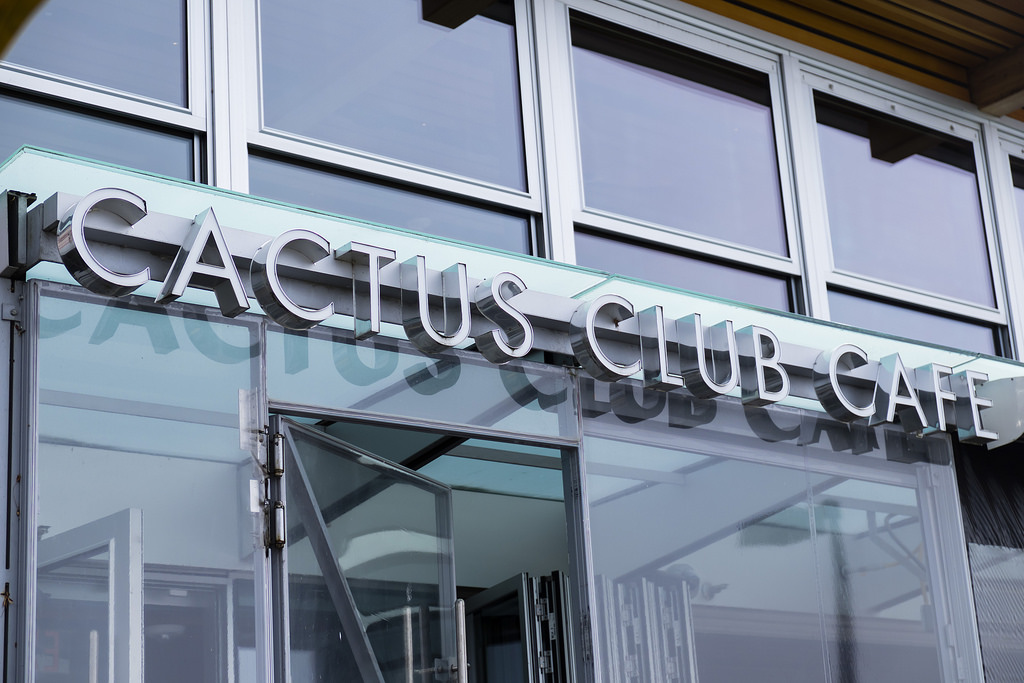 Outside Cactus Club Cafe English Bay
Final Thoughts:
One-liner: New spring cocktails are a great complement to the menu for both alcocholic and non-alcoholic drinkers
Highlight: Jalepeño Margarita
Price per person: $25-$50
Would I go back? Yes.