New concept eateries always get me excited. In the case of Dalina, which opened last December, I was intrigued by the grocery, kitchen and coffee concept which sounded like an interesting central eatery idea. I like to think of it like Be Fresh Local Market or Whole Foods without the produce. Are the food and coffee worth stopping by for? Read on to find out.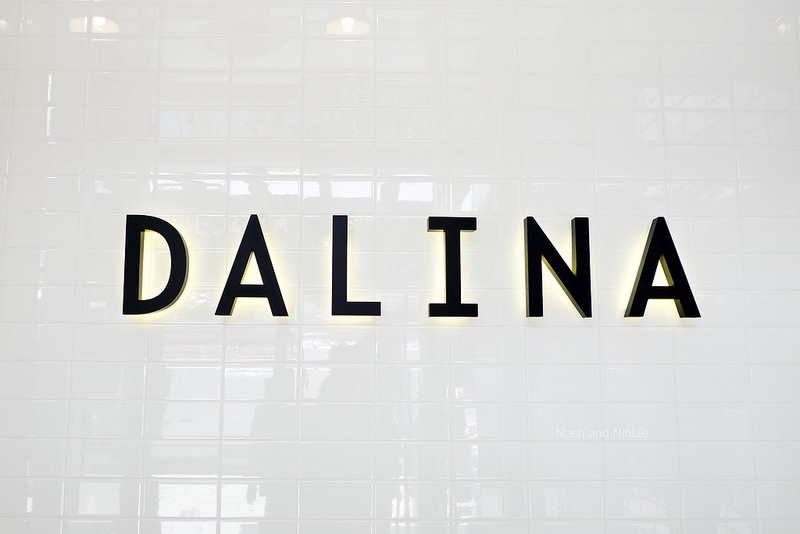 Food and Drink:
Team GlueCrew came here for a sunny lunch and I had myself the following:
Latte ($4.25)
Herb Roasted Chicken Breast Sandwich ($9)
Pistachio Cannoli ($4)
The latte was served in an elegant Dalina-branded mug with a thin rim. The latte art consisted of a curved leaf that eventually broke out into a blob that may have been a heart on a better day. There's way better art out there (say, Propaganda Coffee 2 blocks away), but I'll cut some slack since this latte is 25 cents cheaper than the standard $4.50 latte. Taste-wise was quite balanced with a single shot of espresso.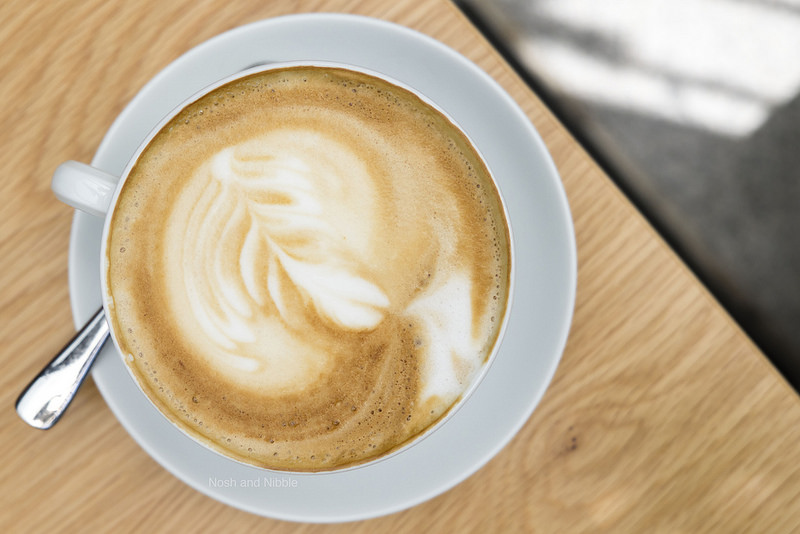 The house-made herb roasted chicken breast sandwich was my main and came with the usual suspects of spinach, peppers, and what I believe to be mozzarella cheese. The whole packaged was grilled which created satisfying grill lines, and was evenly heated by the time it was delivered to me. Absolutely no complaints here as the chicken was quite juicy and the cheese stringy and full of flavour. At $9 the average person might also be full.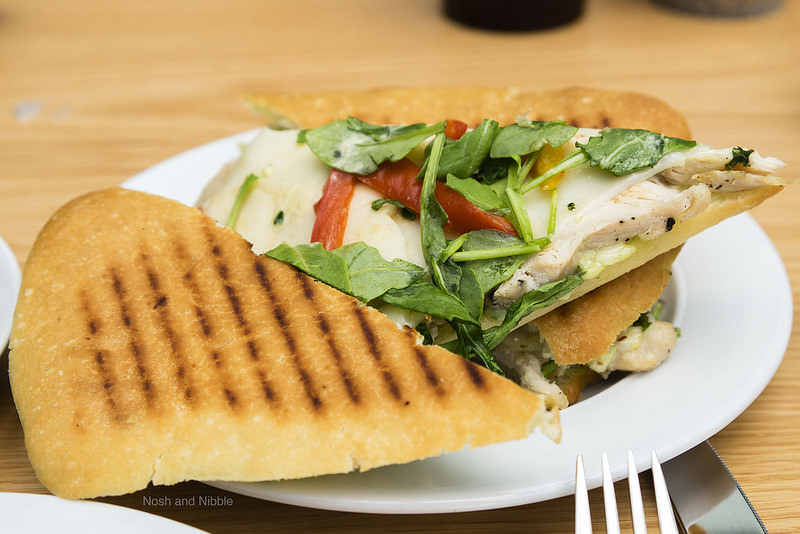 Lastly, I wanted to try something from their baked section so I went with a pistachio cannoli. Being an Italian-inspired eatery, I thought this a good decision. The dusting of the powdered sugar added decadence and the firm shell broke into flakes, but the filling was unfortunately quite low in the pistachio flavour. If I were on a blind taste test, I'd be hard-pressed to identify any further flavour than "cream" for this pistachio cannoli. It did look pretty though.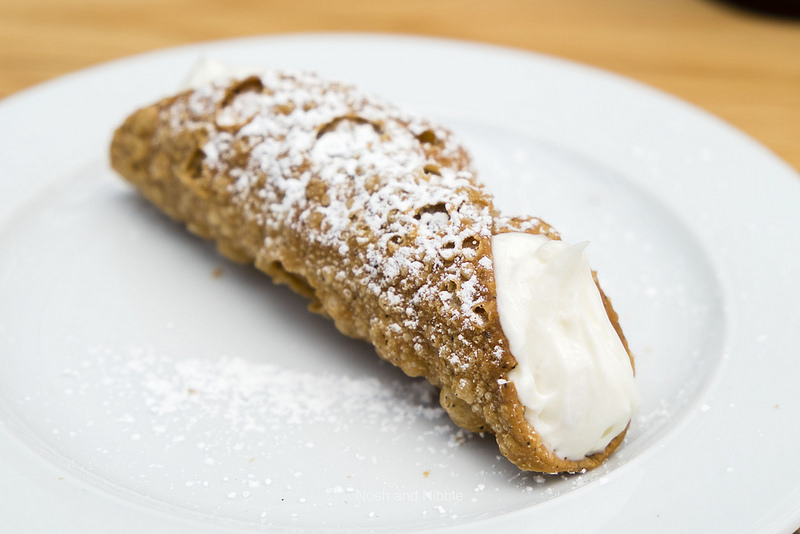 Features:
Dalina is an undeniable beauty of an eatery in Chinatown, Vancouver. The clean white walls, long line of overhanging pots, and extended patio display a sense of modernism and refinement as you walk in through the front doors. There is both indoor and outdoor seating for about 40 guests. The marble accents inside are great to be around though I have a personal bias for marble-coloured things (I keep my laptop with a marble skin sticker on top).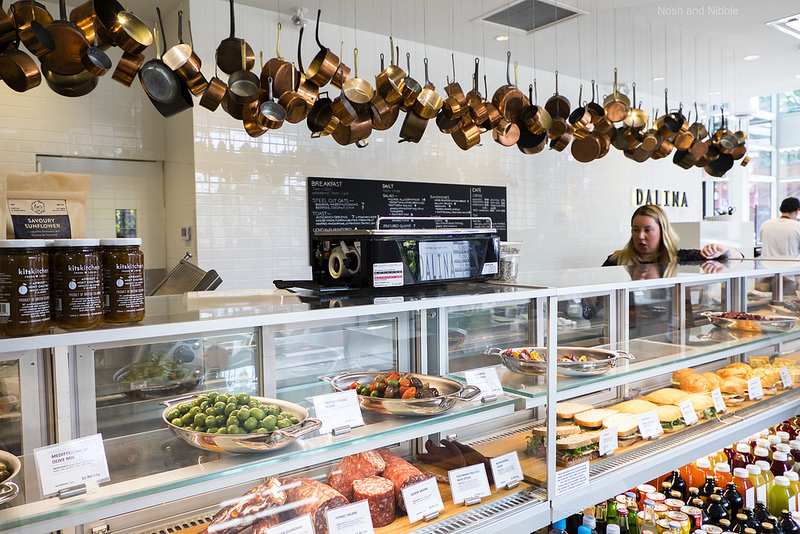 Service:
In terms of service, here you'll place and pay for your order prior to receiving it. The staff instructed me to pick up my drink at the bar and gave me a number so staff could find my table. This worked splendidly and I'm sure my last visit to Nemesis Coffee would have been much better if the staff had given this simple instruction. It took about 10 further minutes to receive my grilled sandwich on a busy lunch hour which is just above passable given the sandwiches are sitting in a display prior to being heated up.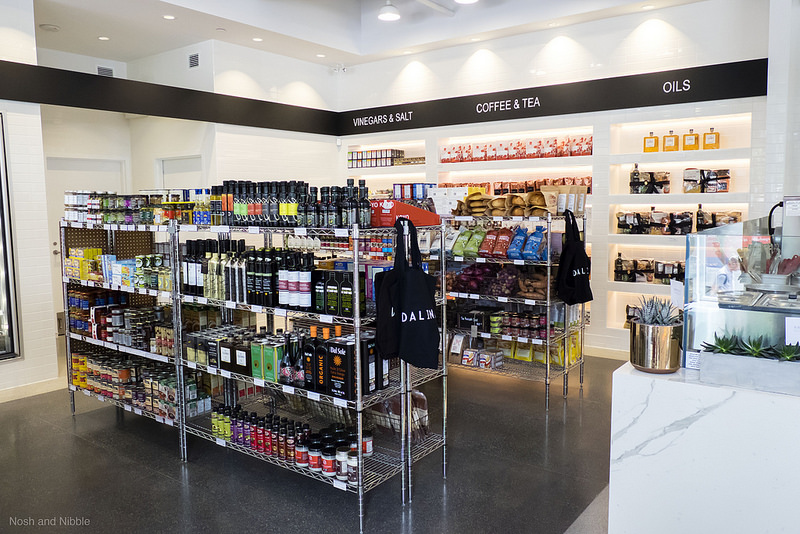 Final Thoughts
One-liner: Average coffee, average cannoli a beautiful patio, and sandwiches that fit the bill in one of Chinatown's newest eateries
Highlight: Herb Roasted Chicken Breast Sandwich
Price per person: $9-$15
Would I go back? Yes.