Korean-style iced dessert has arrived in East Vancouver. Known traditionally as "patbingsoo" (팥빙수), blocks of frozen icy milk are shaved into a bowl and then topped with dessert toppings. Snowy Village is currently the largest local chain with locations in Richmond, downtown Vancouver, and Coquitlam, but the newest contender seems to be an entirely different brand known as My Frosty. Does East Vancouver need this new bingsoo? Read on to find out.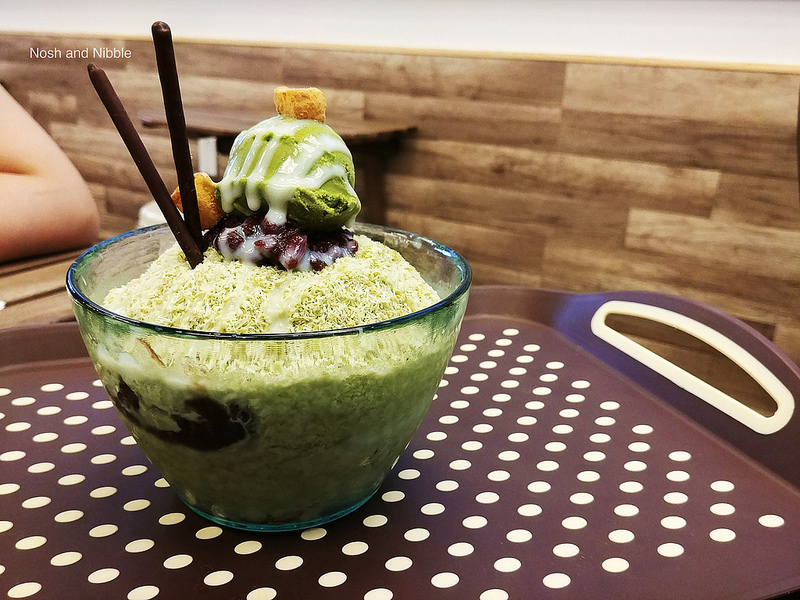 Dessert:
Team Tastic came here after a post-dinner nap and I had a great taste of the following:
Matcha Bingsoo ($13/full bowl)
Like Snowy Village and Sulmida, My Frosty offers their flavours in both small and large variations. The Matcha Bingsoo actually did not appear on the printed menu, but a photo along the main counter confirmed its existence. Ordering the "full" size confirmed its price to be in line with other flavours at $13.
The bingsoo arrived topped with rice cake, green tea ice cream, condensed milk, and red bean. Within the bingsoo was more red bean and some corn flakes along the bottom. The bingsoo was interesting as the matcha powder was blended evenly into the ice as opposed to being dusted on top which is what the other places do. Because the ice was so textured and mixed with matcha (a hydrophobic powder), the ice tasted drier than the comparables. I personally enjoyed this effect immensely, but my girlfriend likes her ice milkier. It becomes a matter of personal preference at this point, but I believe the extra texture of the ice makes it extra satisfying to compress and melt in my mouth.
At $13, this is a dollar cheaper than Snowy Village and Sulmida's larges, but the cost savings come at the expense of a lack of toppings. There were just a few smidgens of red beans and enough rice cake to count on one hand. As far as quality of ice and milk, I tasted no discernible difference.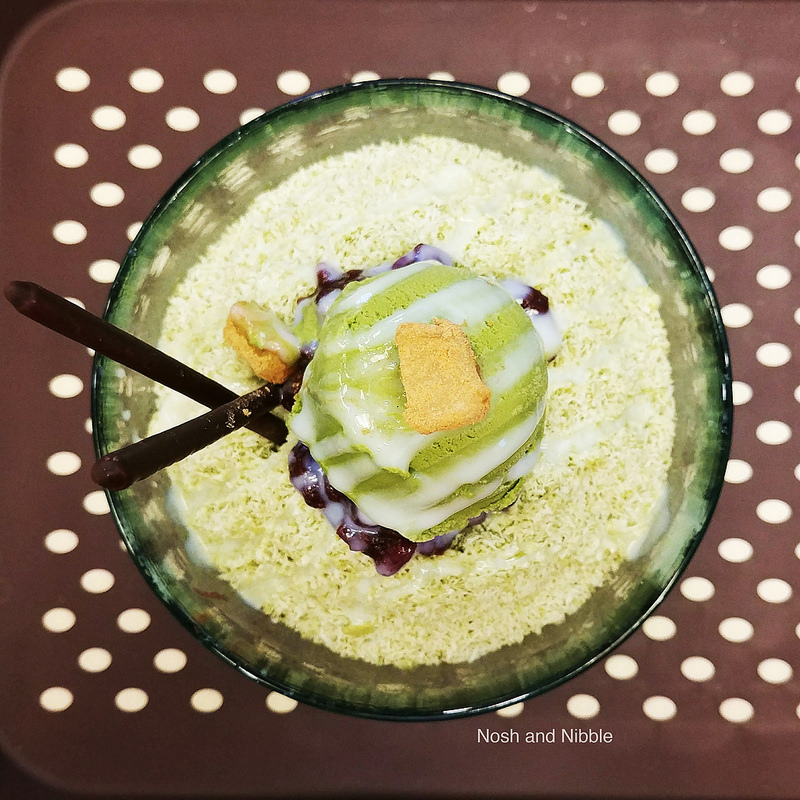 You should still definitely stop by though as most citizens of East Vancouver need to venture to Burnaby or Richmond for a bingsoo fix if they're not already in downtown Vancouver.
Features:
My Frosty takes residence in First Avenue Marketplace (popularly known as East Vancouver's location for T&T Supermarket). I feel a little bad not knowing the previous property residents before My Frosty but I can't imagine it being anything groundbreaking.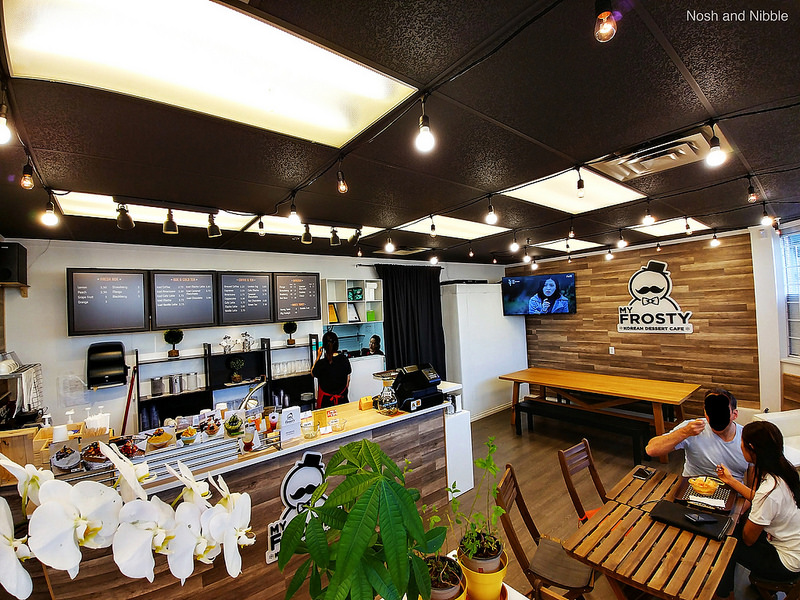 The space inside My Frosty is lined with lots of wooden panelling and seating for about 20 guests. There's late 2000's English music playing and Korean dramas (no audio) playing on a corner TV. There are a couple of cool half tables squished against the wall which look quite intimate. Overall the vibe is pretty comfortable and I'm curious if the real plants are going to last.
Fun fact: "Ade" seems to be slang for "Lemonade" here as you'll see on the menus.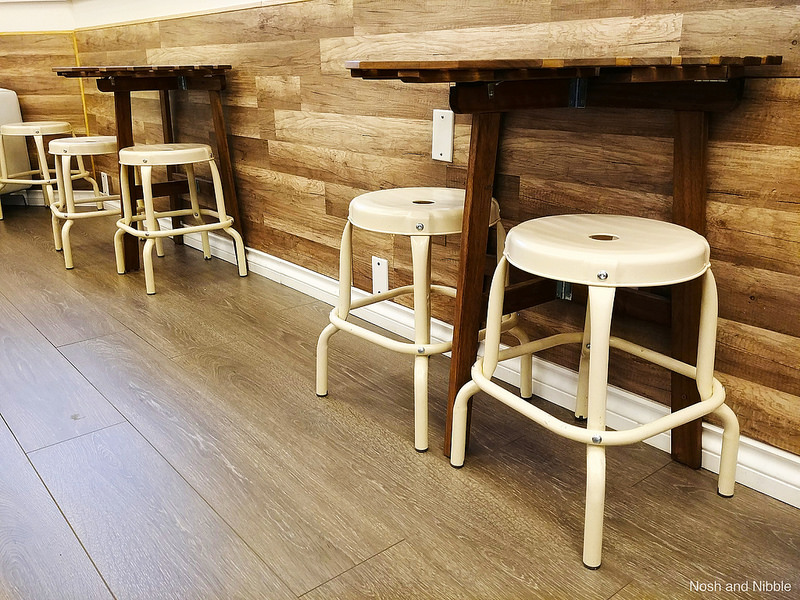 Service:
Like any Korean shaved ice cafe, you'll place and pay for your order prior to receiving it. The staff will bring out your bingsoo so perhaps leave a tip for the cashier as you're paying. The bingsoo took less than 5 minutes to come out and on a Saturday evening it wasn't busy at all inside. That might change though as more people with cars discover this eatery (transit options are pretty sparse for this plaza). Location is great though as there are really no nearby competitors.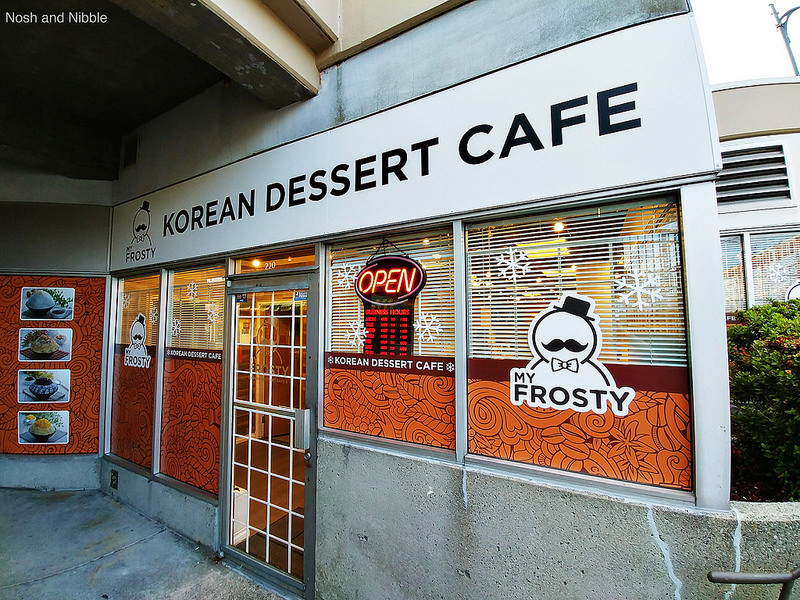 Final Thoughts:
One-liner: Serviceable Korean shaved ice with extra texture, cheaper prices, and marginally fewer toppings than the competitors
Highlight: Matcha Bingsoo
Price per person: $6-10
Would I go back? Yes.