Di Beppe is a 2-part eatery in Vancouver's Gastown neighbourhood. As some of you may have read in yesterday's post, the caffe is terrific for people-watching. As the sun sets and the attention turns to those at your table, does this ristorante deliver on a good night?
Disclosure: This was a complimentary tasting provided in exchange for an honest review and no monetary compensation.
Food and Dessert:
Team GlueCrew came here for an early dinner and I had a great taste of the following:
Salumi Platter (market price - $20)
Beppe Meatballs ($18)
Capricciosa Pizza ($19)
Carbonara Rigatoni ($21)
Tiramisu ($8.50)
I'm told if there is a king of salumi, it's culatello. Made from the large muscle mass in the rear leg of the pig, it's a relatively small part of the whole joint and takes extra time to make. Served with a pickled fennel marmalade and house bread, this was a sweet and savoury start to the meal with lots of chew to the culatello.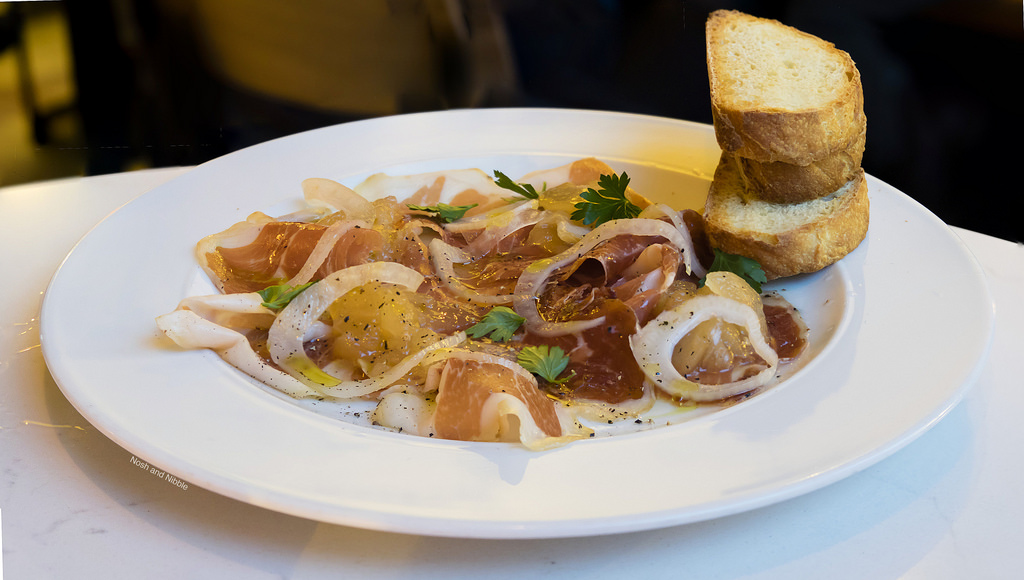 Salumi Platter - Culatello
Meat lovers will likely note the bias towards carbs on the menu so I'd recommend ordering a plate of Beppe meatballs for most occasions. These were big yet full of flavour. I always love a giant meatball and was happy to find these were still quite moist on the inside. Remember to get a scoop of the sauce for every bite.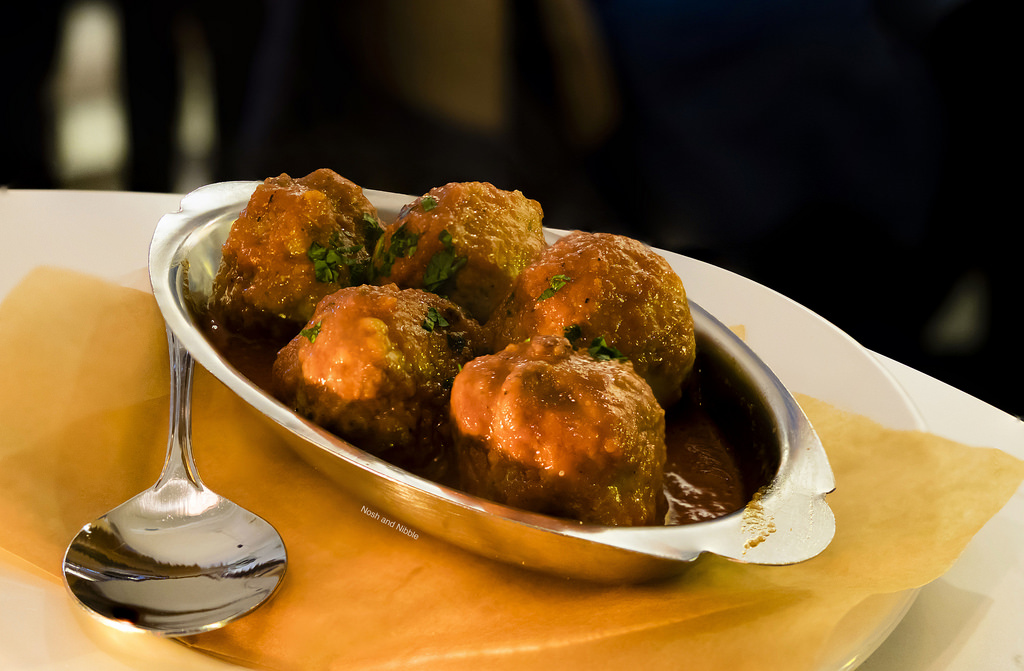 Beppe Meatballs
Made the same way as the caffe front, the pizza here is no joke. Our capricciosa pizza was packed to the edge with toppings (mozzarella cheese, Italian baked ham, mushroom, artichoke and tomato). Again, the dough is fermented for three days so it had an interesting complexion in its taste profile. The pizza we had came with 6 slices and was considered the smaller in pala size. This would have been perfect if every slice could have been touched with the same amount of mozzarella – our sixth slice was lacking much of any mozzarella.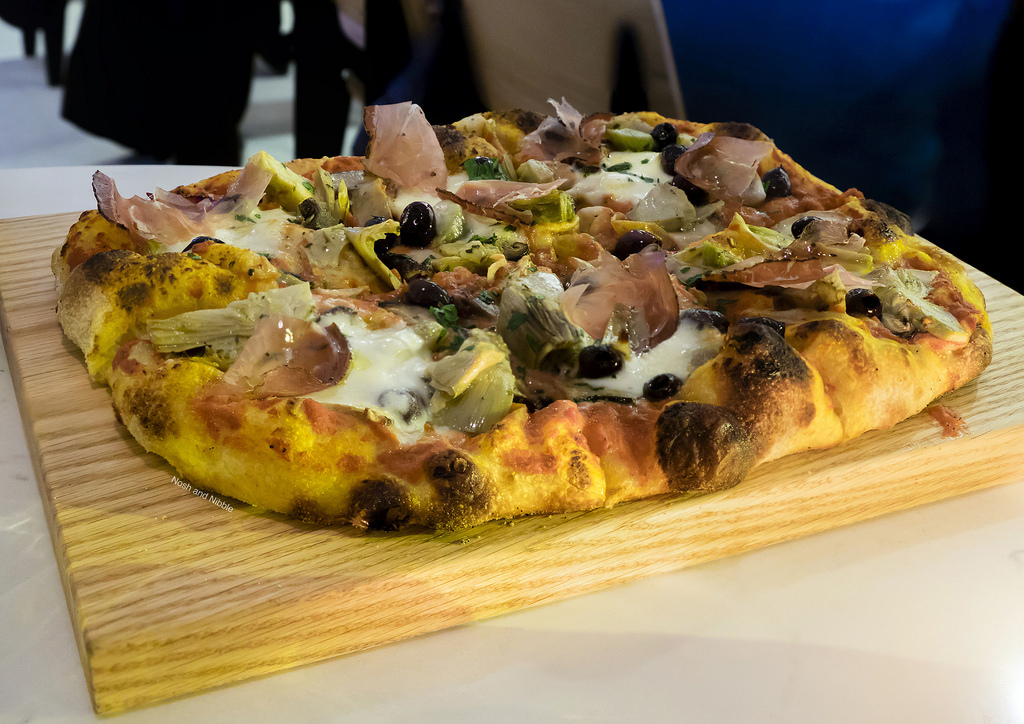 Capricciosa Pizza
Moving onto the pasta, we opted for the rigatoni version of the carbonara. The test here was to see if the whole pasta shell could be cooked al dente and the folks at Di Beppe succeeded. I could feel the resistance of the shell in each bite which was very satisfying. This carbonara was a mix of guanciale, pecorino, egg yolk, and black pepper.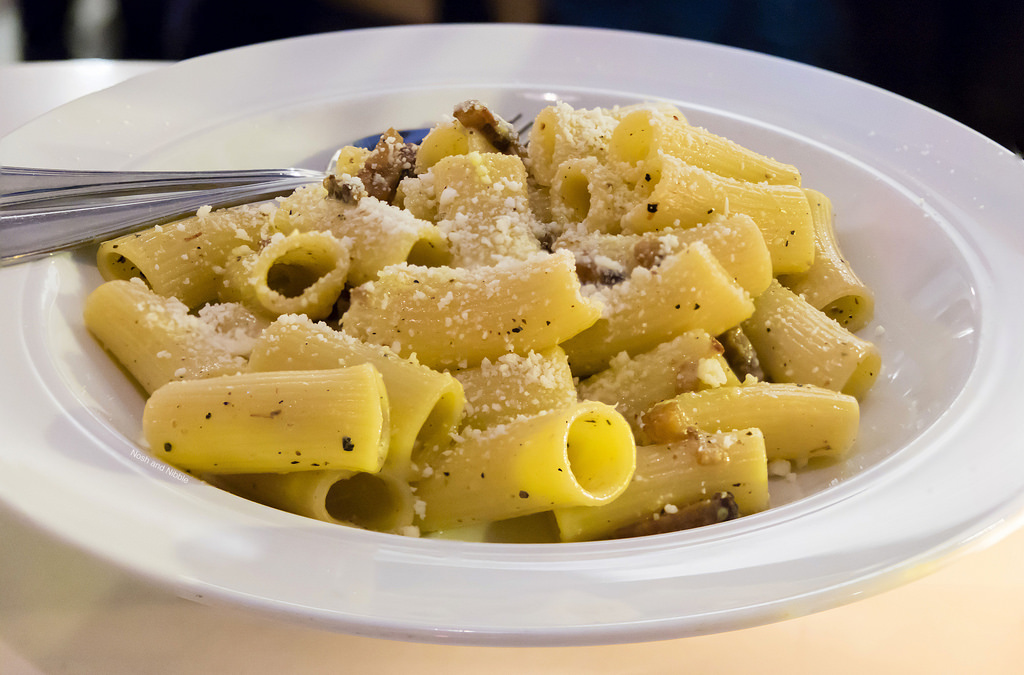 Rigatoni Carbonara
Finally, for dessert, we shared a classic tiramisu. Nevermind the weird lighting in the photo below – our candle glowed yellow through its shield. This tiramisu had a heaping top layer of espresso powder and a slight booziness to its cream. This would be a great dessert for those who've had enough traditional tiramisus and want a bit more punch in flavour as this tiramisu was soaked enough to start draining onto the plate.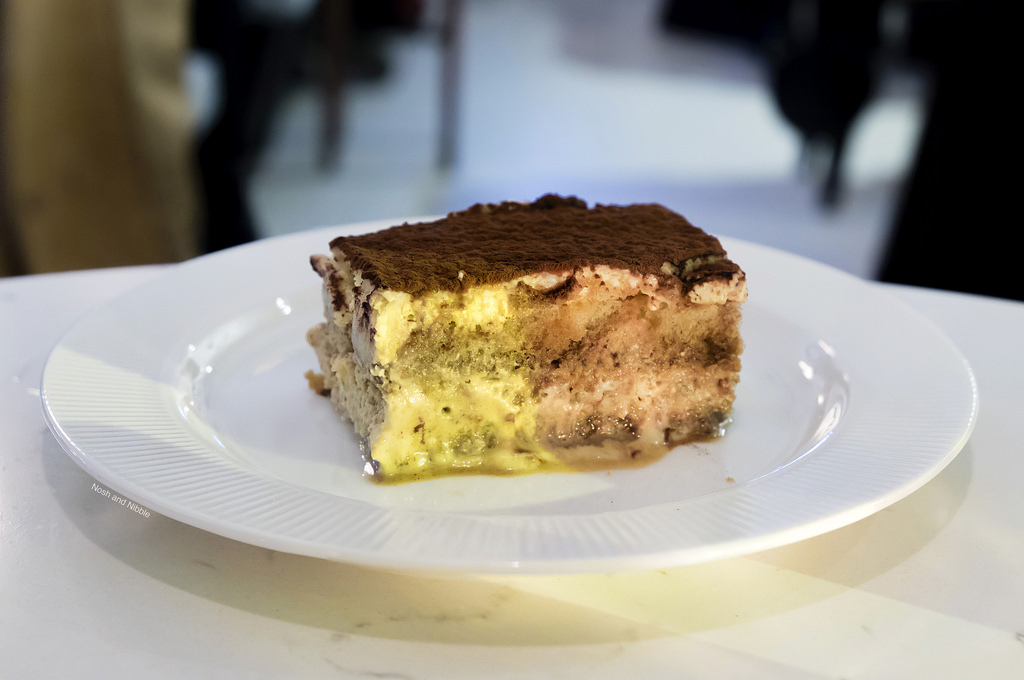 Tiramisu
Features:
Di Beppe Ristorante is located in the back portion of the caffe, and the vibe is totally different compared to the front. For starters, there are Italian-inspired posters plastered on the exposed brick wall and a moped perched in the corner. Serious European vibes!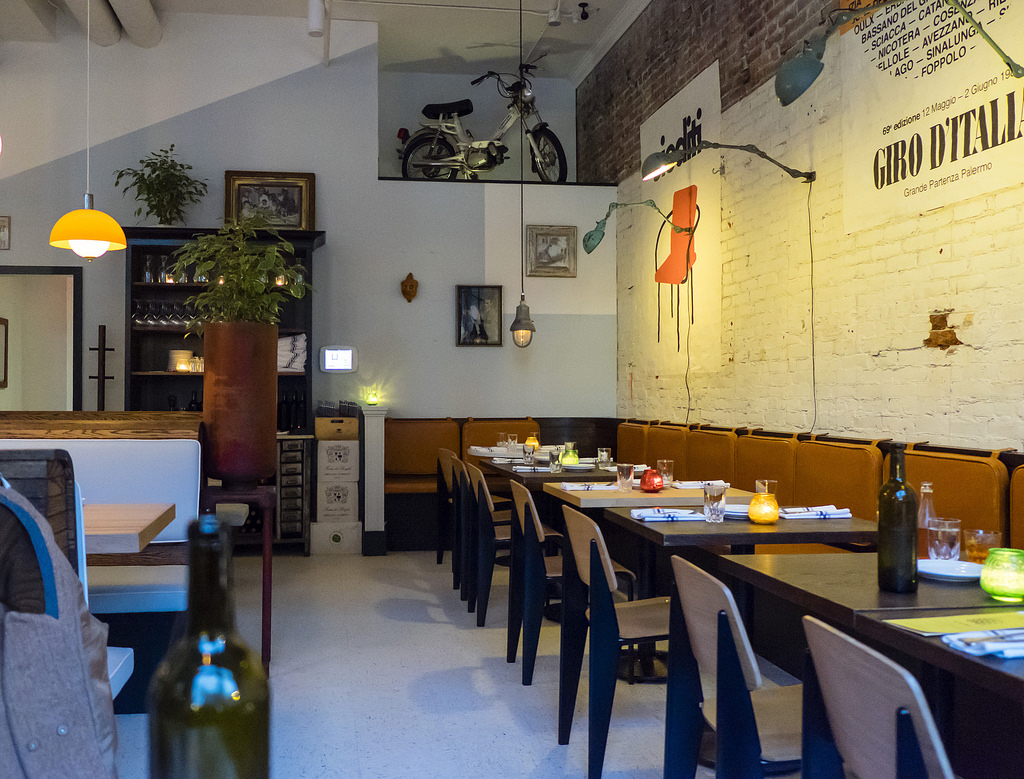 Inside Di Beppe
The lighting is dim but the music is pretty festive so the vibe was pretty fun during our dinner session. With a careful eye, we could spot the caffe front through the bar that doubles as a coffee counter on the other side. There's seating for about 30 guests on this side of the eatery.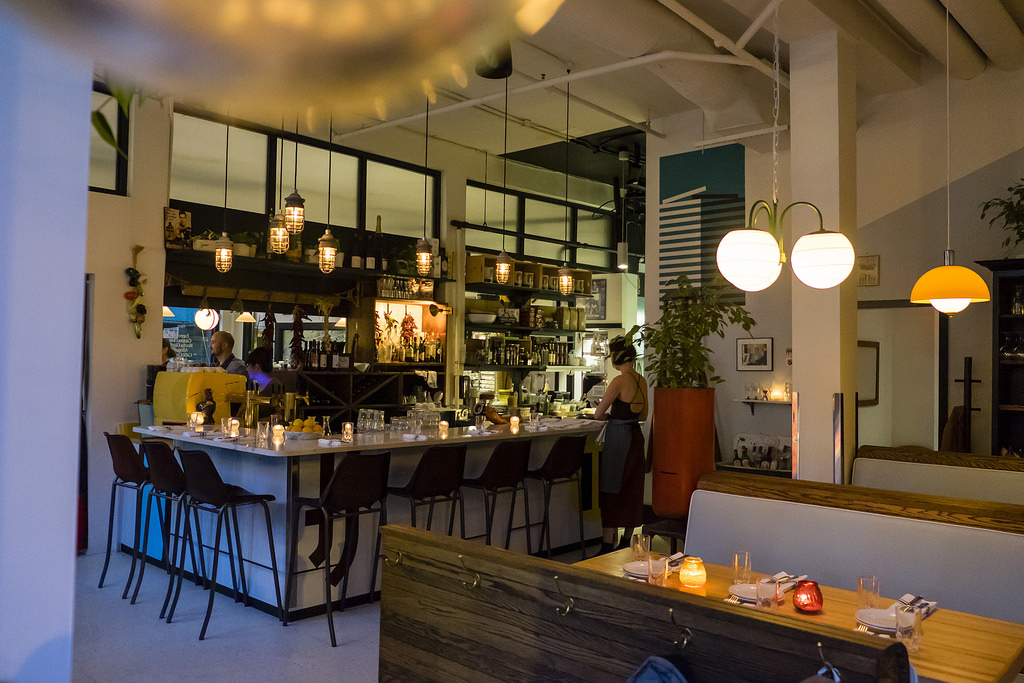 Inside Di Beppe
Service:
For a restaurant that only opened a couple months ago, Di Beppe's ristorante is bumping from the get-go. Our dinner started at 5pm and by 6:30pm the whole place was packed. I'm guessing it's the fun vibe that draws the Gastown people in but I'm happy to report the pasta is amazing too.
The largest booth in here fits 6 people, so if you want that spot, I'd recommend getting here no later than 5:30pm to avoid disappointment, especially on weekends.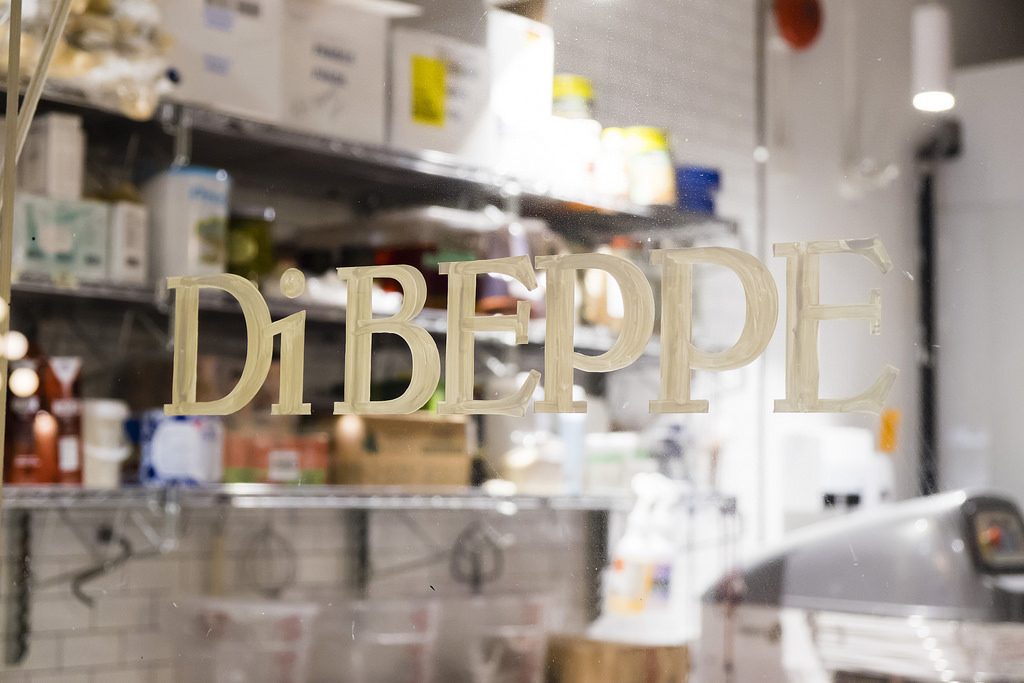 Outside Di Beppe
Final Thoughts:
One-liner: The ristorante half of Di Beppe serving up a tasty classic Italian menu with a fun vibe to match.
Highlight: Rigatoni Carbonara
Price per person: $25-$50
Would I go back? Yes.