Some people enjoy coffee at cafes and some enjoy coffee at home. With coffee pods constantly involved in conversations about landfills, the need for compostable coffee pods is apparent. Enter OneCoffee, who have just launched their compostable coffee pods compatible with a Keurig 2.0 brewer. I was invited (along with the general public) to enjoy a free brunch hosted at Medina Cafe paired with various OneCoffee flavours.
Disclosure: This event was absolutely free to the public. I received a media invitation to sit with regular ticket holders. All opinions are my own.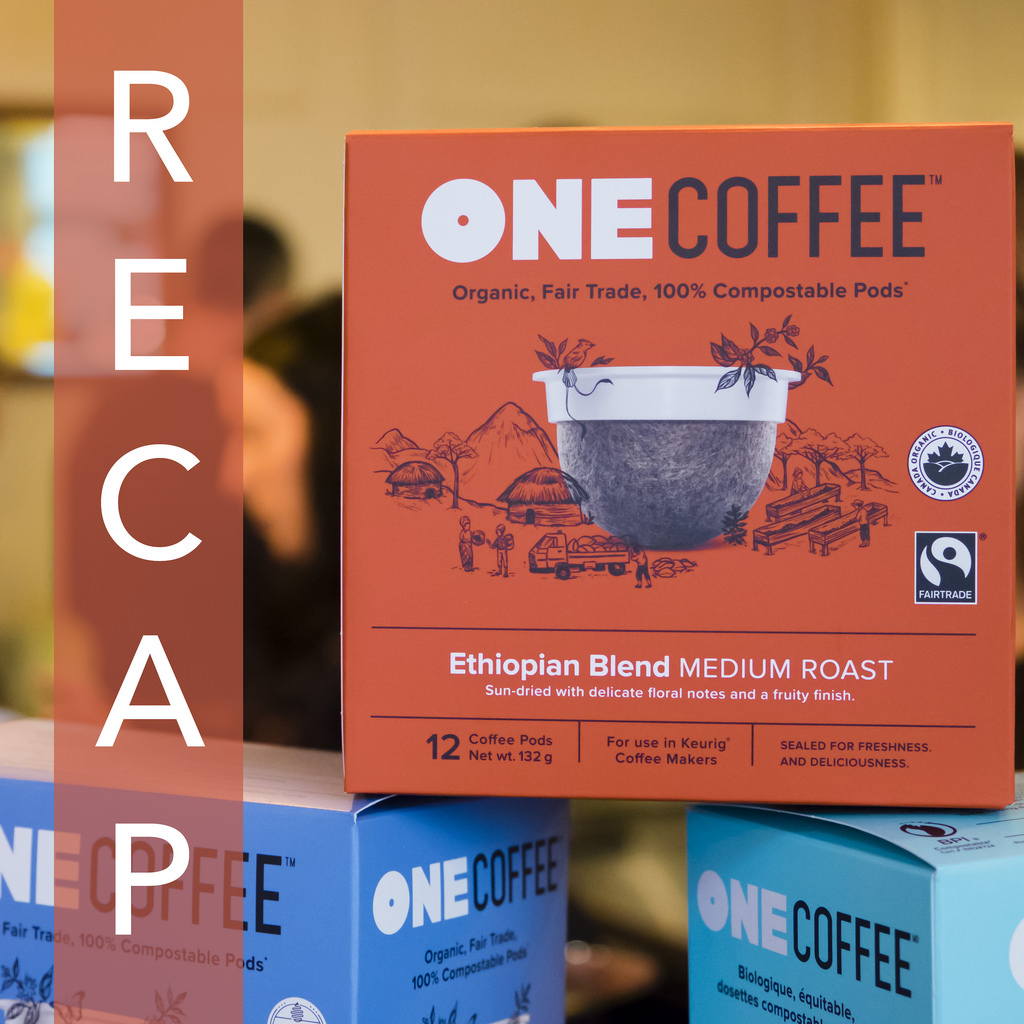 Food and Drink:
Team Do came here for a 9:30am brunch session and I had a great taste of the following:
OneCoffee Colombian Blend (Medium Roast)
OneCoffee Ethiopian Blend (Medium Roast)
OneCoffee Sumatran Blend (Dark Roast)
Saumon Fumée
Fricasée
I could share 3 photos of the coffees, but they all looked the same, so here's just the one Columbian Blend. This had a mild flavour with notes of citrus and herbs. This was all carefully explained to me by a trainer who was the coffee version of a sommelier.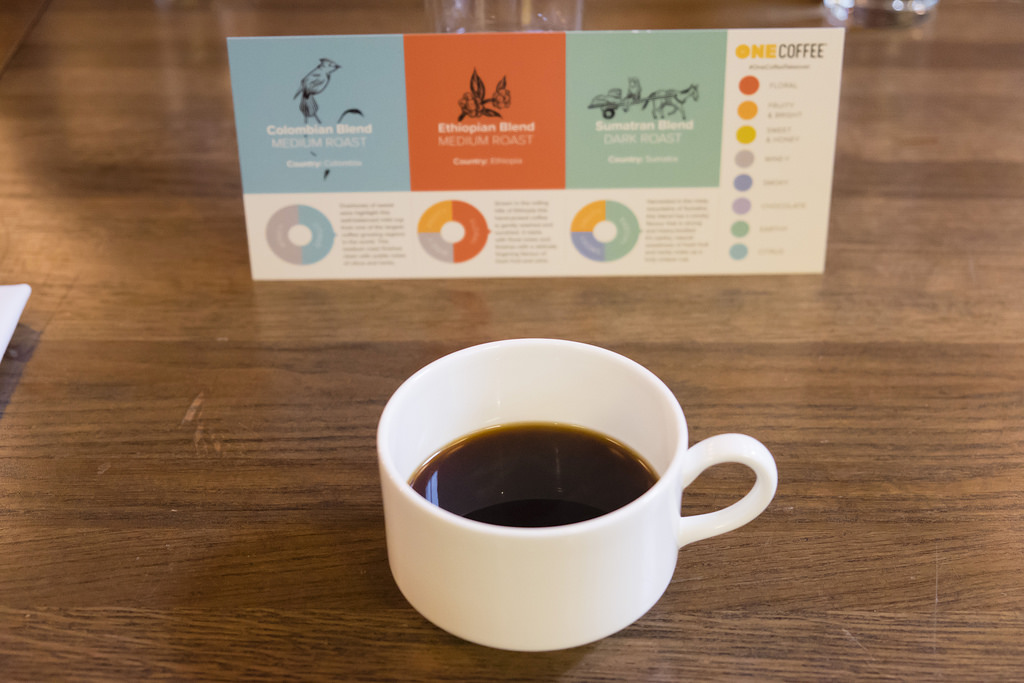 Columbian Blend Coffee
My favourite coffee was the Ethiopian Blend with its floral fruitiness flavours. This was a great match with the saumon fumée I ordered because of a great match between the medium-body flavour and the smoked salmon's saltiness.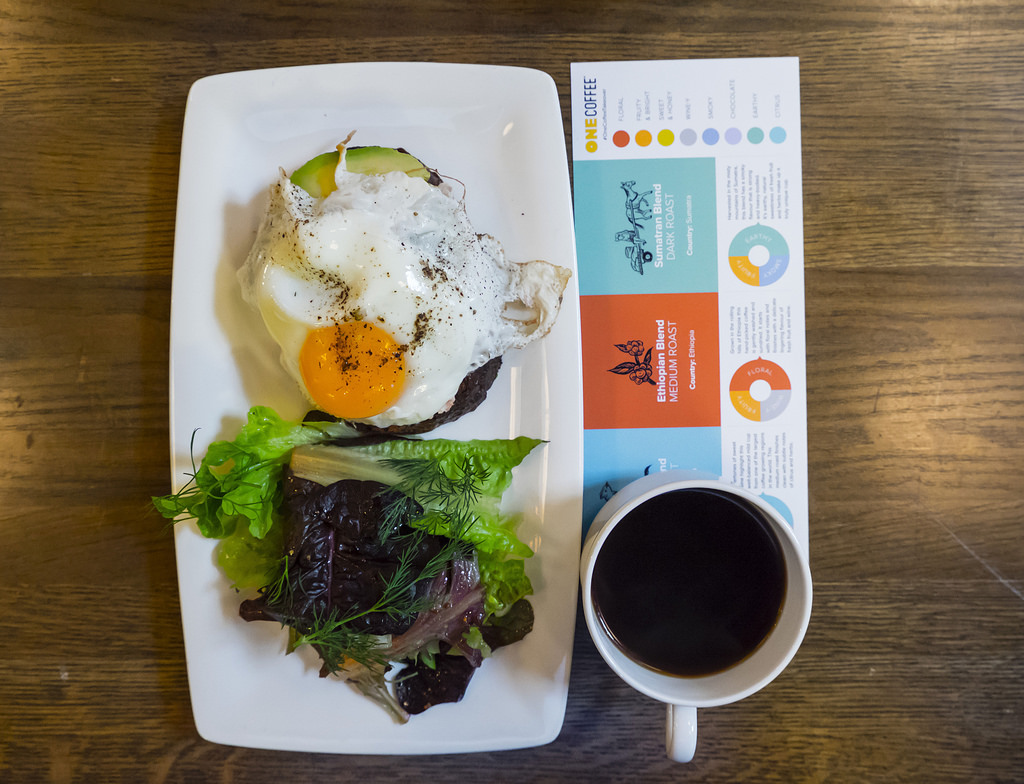 Saumon Fumée with Ethiopian Blend
One other pairing we enjoyed was the Sumatran Blend with the fricasée. Much like wine, this bolder coffee flavour paired well with a bolder profile of the savoury braised short rib in the fricasée. Earthiness in the coffee really did feel like it boosted the flavour of the fricasée. It's crazy how right these coffee trainers were or maybe it was easy to buy into the coffee pairing philosophy they were sharing.
And yes, these were all solid coffee roasts. While not as fresh as visiting a roaster on the day after roasting, these had a satisfying aroma and taste as good as any cafe. I think that qualifies at least par as far as coffee pods go.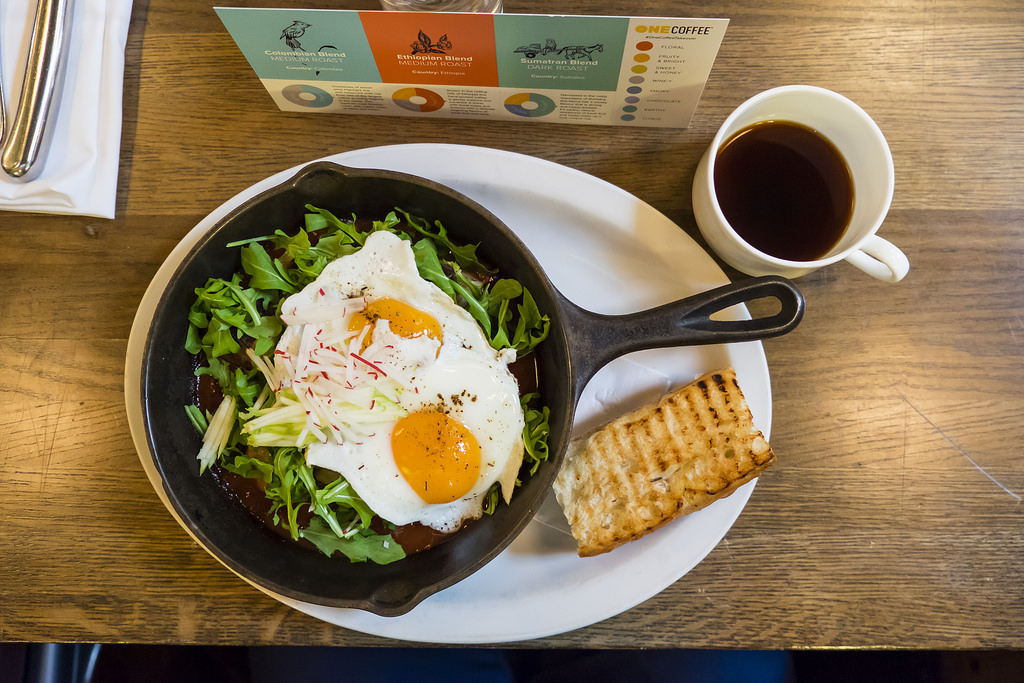 Fricasée
We finished with a classic Belgian waffle served with a milk chocolate lavender mocha sauce that was blended with OneCoffee coffee. Fluffy, Belgian-shaped waffles are always a welcome finisher in my book.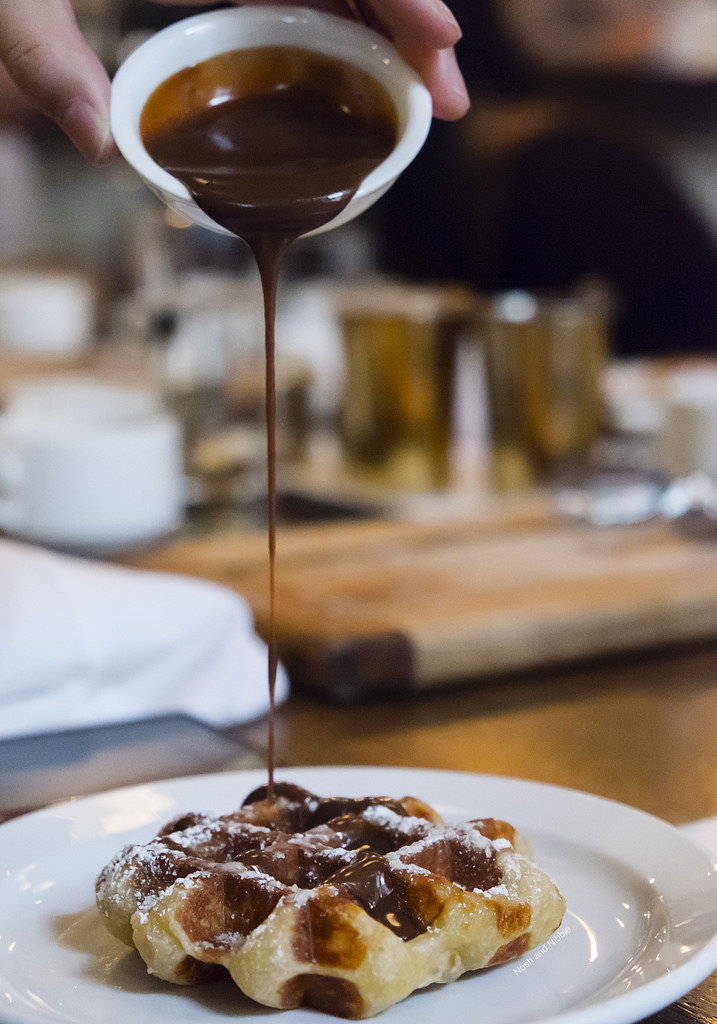 Belgian Waffle with OneCoffee Milk Chocolate Lavender Mocha Sauce
Features:
OneCoffee and Medina Cafe partnered up to host a free (I repeat, FREE) brunch for anyone who signed up fast enough. You may recall me talking up OneCoffee earlier on the blog because I believe news on free brunch is always worth sharing. It was an astounding experience considering Medina Cafe generally operates on a first-come-first-serve basis and the food was just as good as a regular Medina brunch (or Chambar, their sister eatery). I'm pretty sure everyone left feeling way fuller compared to the average Dine Out Vancouver meal.

Inside Medina Cafe
Some other interesting tidbits about OneCoffee's compostable coffee pods:
Over the course of four years, OneCoffee's gone from 90% biodegradable to 99% biodegradable coffee pods. They've now made it to 100% biodegradable

Next step is to convince the local, provincial, and federal political bodies they're green bin-friendly enough to seal the deal for home use.

OneCoffee 100% compostable, organic, fair trade, single-serve coffee pods are available at major retailers (e.g. Superstore) and specialty stores across Canada
And unrelated, but the guy who invented Keurig's original K-cups sometimes regrets inventing them due to the amount of waste the cups have created.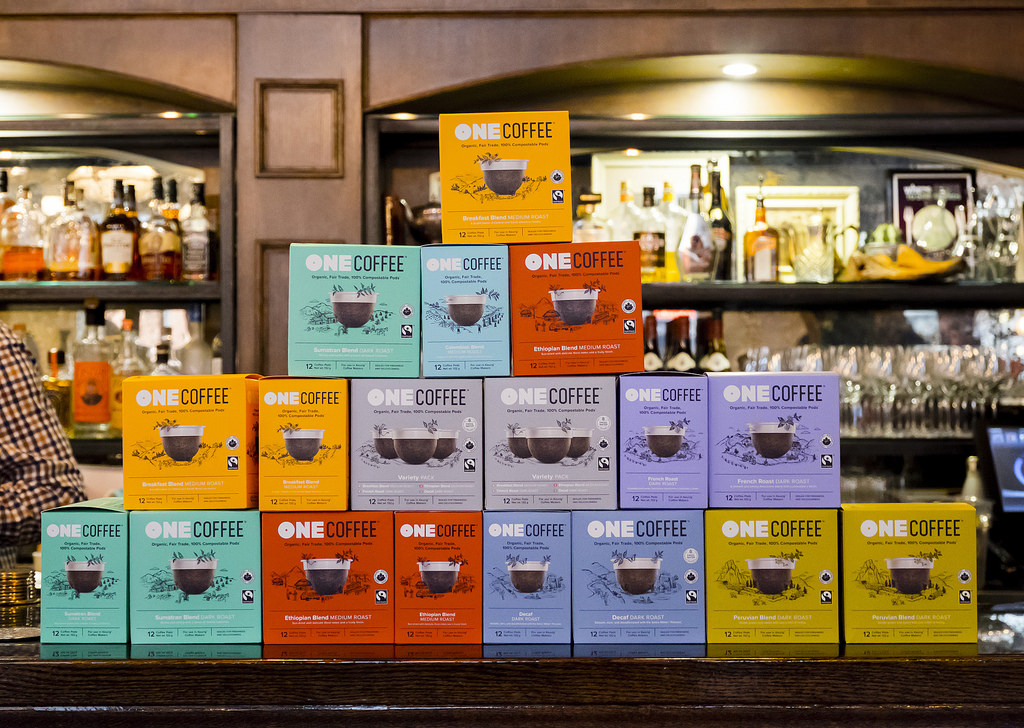 OneCoffee Stand
For me, I don't drink a lot of coffee at home, but I do hear a lot about landfills filling up faster year-over-year. Coffee addiction is a real thing so I think anything consumers can do with using and accepting compostable coffee pods is a great step to reducing what we put in landfills. We should also consider taking reusable coffee cups when we do takeout from coffee shops to reduce the use of paper cups. This is especially true at places like Starbucks and McDonald's who exclusively use paper cups for their coffee drinks.
For more information on OneCoffee, visit their website at http://onecoffee.com/.