One of Vancouver's favourite fried chicken spots has begun an expansion into pub grub in the form of burgers. Downlow, known for its Downlow Chicken Shack on Commercial Drive has recently replaced "Monarch Burger" with its own burger concept, aptly named "Downlow Burger". Given the success of Downlow in making fried chicken cool again in Vancouver, and the fact that burger-hunting is one of my guiltiest pleasures, I knew I had to check out these burgers for myself. On a sunny weekday evening, I ventured from my office across the Georgia Viaduct (RIP, eventually) and walked into the home of Downlow Burger, The American.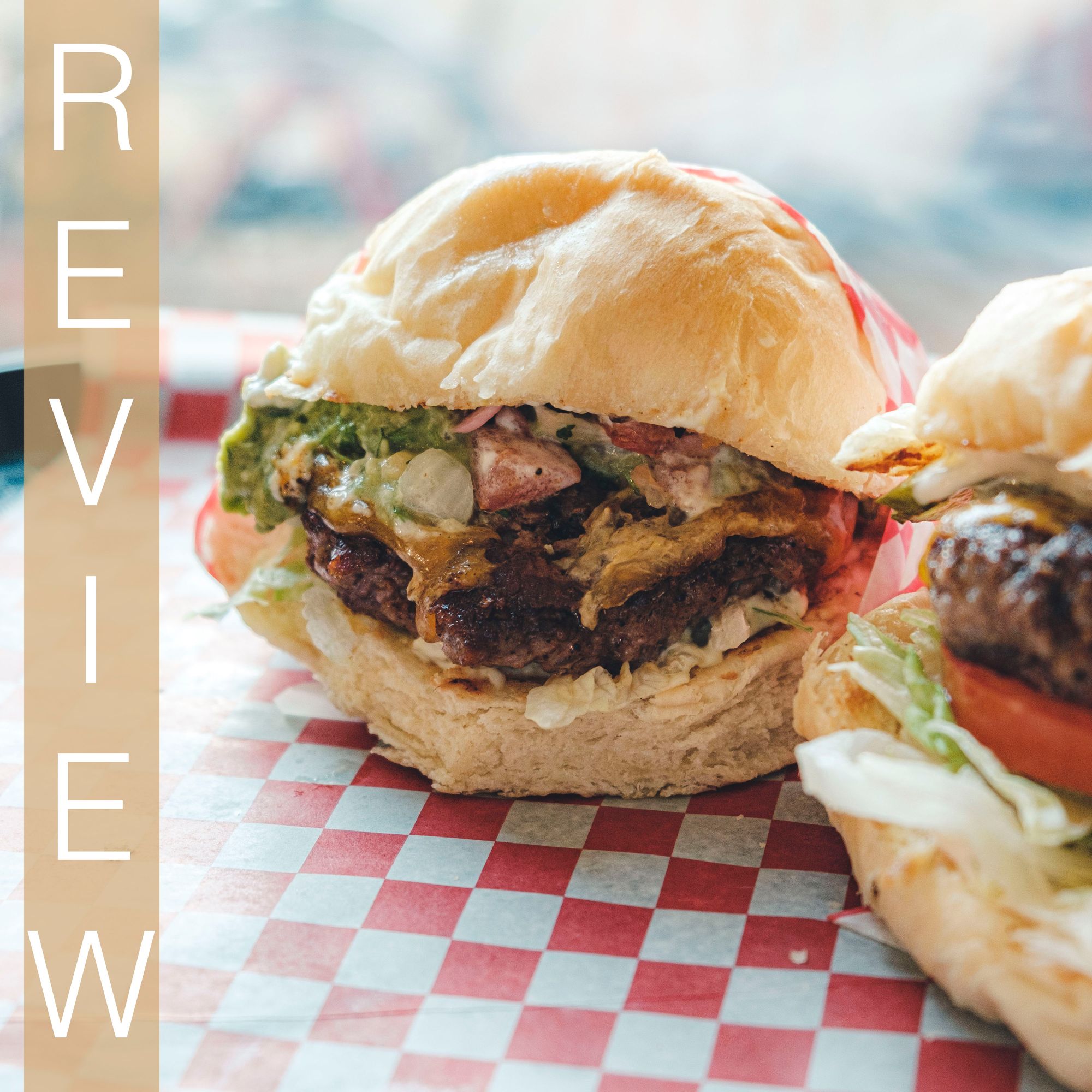 Food:
Team Tastic came here for an early evening burger session and I had myself a great taste of the following:
The South of the Border ($14)
The Merch ($14)
Crispy Cauliflower ($12)
The burgers were first to arrive at our table by the front window. My first bite went into the south of the border, a tex-mex styled burger with an all-beef Two Rivers 7oz patty, cheddar cheese, mild chilie powder, guacamole, fresh pico di gallo, pickled red onions, and lettuce. This was a tangy and savoury mix of flavours sandwiched between two halves of a potato bun (e.g. a sturdier, fluffy bun that's less buttery than say, a brioche bun, featuring lots of bounce in one's grasp). The guacamole was plentiful and spilling over the sides of the burger, a welcome feeling in my burger-ography. Real cheddar cheese was a welcome addition as I have zero respect for American cheddar. If you're looking for a bit of heat in your burger, South of the Border is probably the one you want to get. It's a bummer fries are not included with a burger but it also means you can purchase a side you actually want.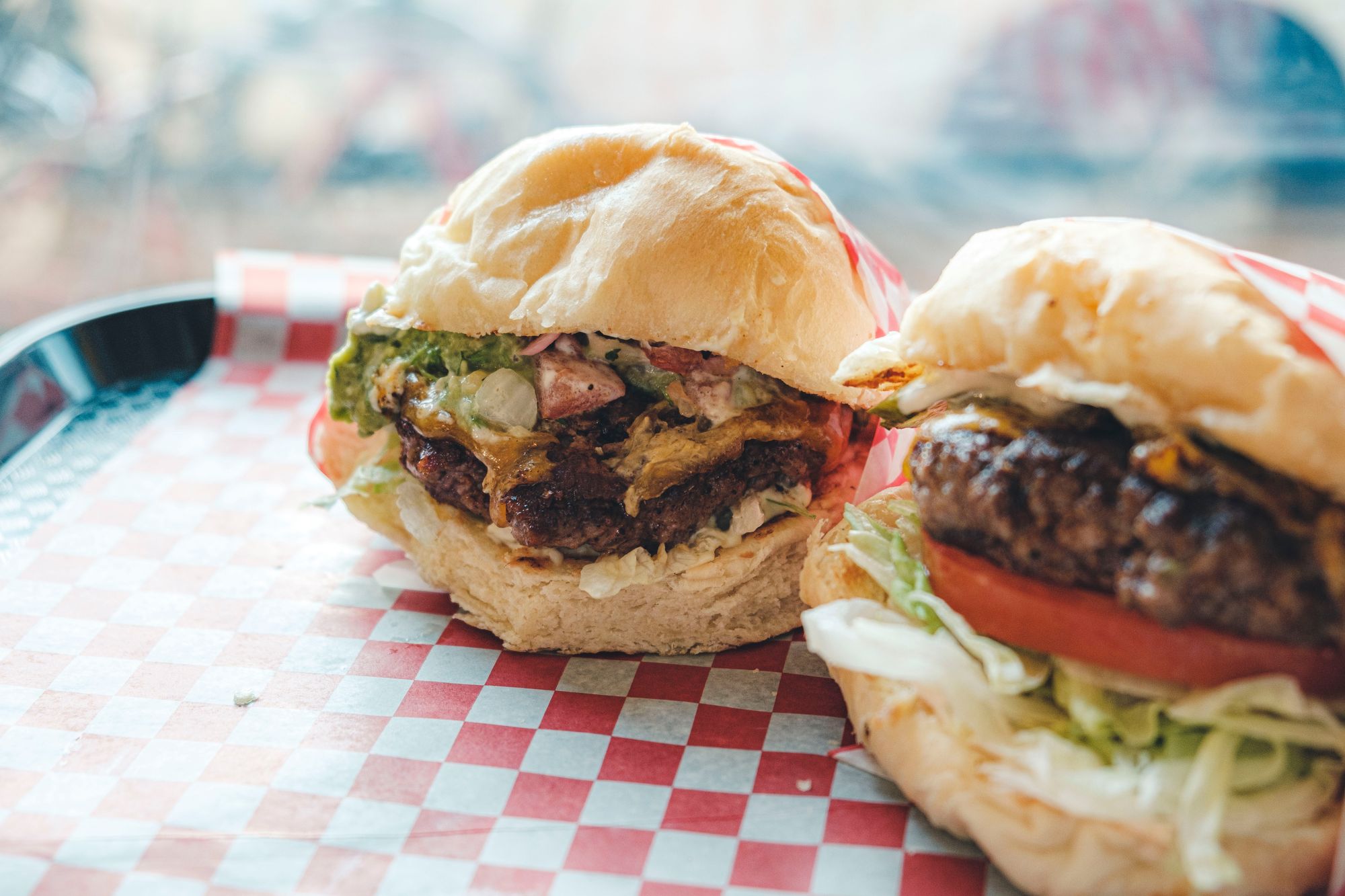 I bit into the merch, a burger deemed as "being in the backyard" with an all-beef Two Rivers 7oz patty, cheddar cheese, lettuce, tomato, onion, house pickle, and merch sauce. This burger was a treat in my mouth and indeed felt like a backyard burger with its classic ingredients. The merch sauce (appeared to be mayo-based) was lathered all over the top bun and it applied itself all over the burger as I squeezed. The patty itself was quite juicy though not quite as salty as what I was expecting. I think my taste buds were rendered a little numb from the "south of the border" burger's chilie powder so in comparison the merch felt a little underseasoned. Depending on who you are though, you might actually want a less salty feeling in your burger. Like the "south of the border" burger, real cheddar cheese was a welcome addition.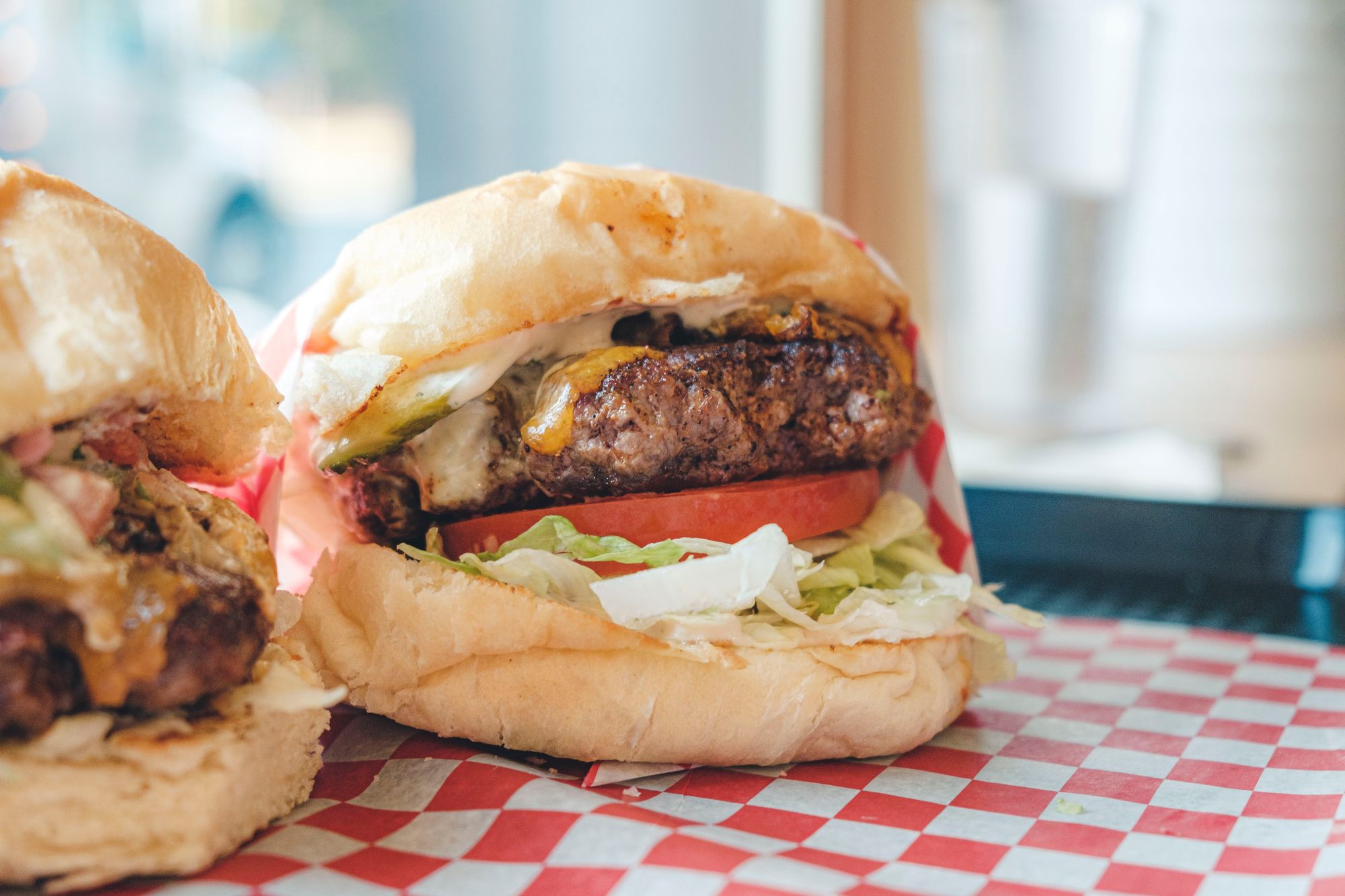 Not just content with burgers, we also got into the crispy cauliflower, which arrived a few minutes after the burgers. Served with yogurt, Korean spicy sauce, scallions, and sesame seed, this was basically the cauliflower version of Korean fried chicken. The breading was crisp and plentiful and the dressing dance on top made the dish pop with excitement. The cauliflower was fresh on the inside and still juicy underneath the fresh layer of fried breading.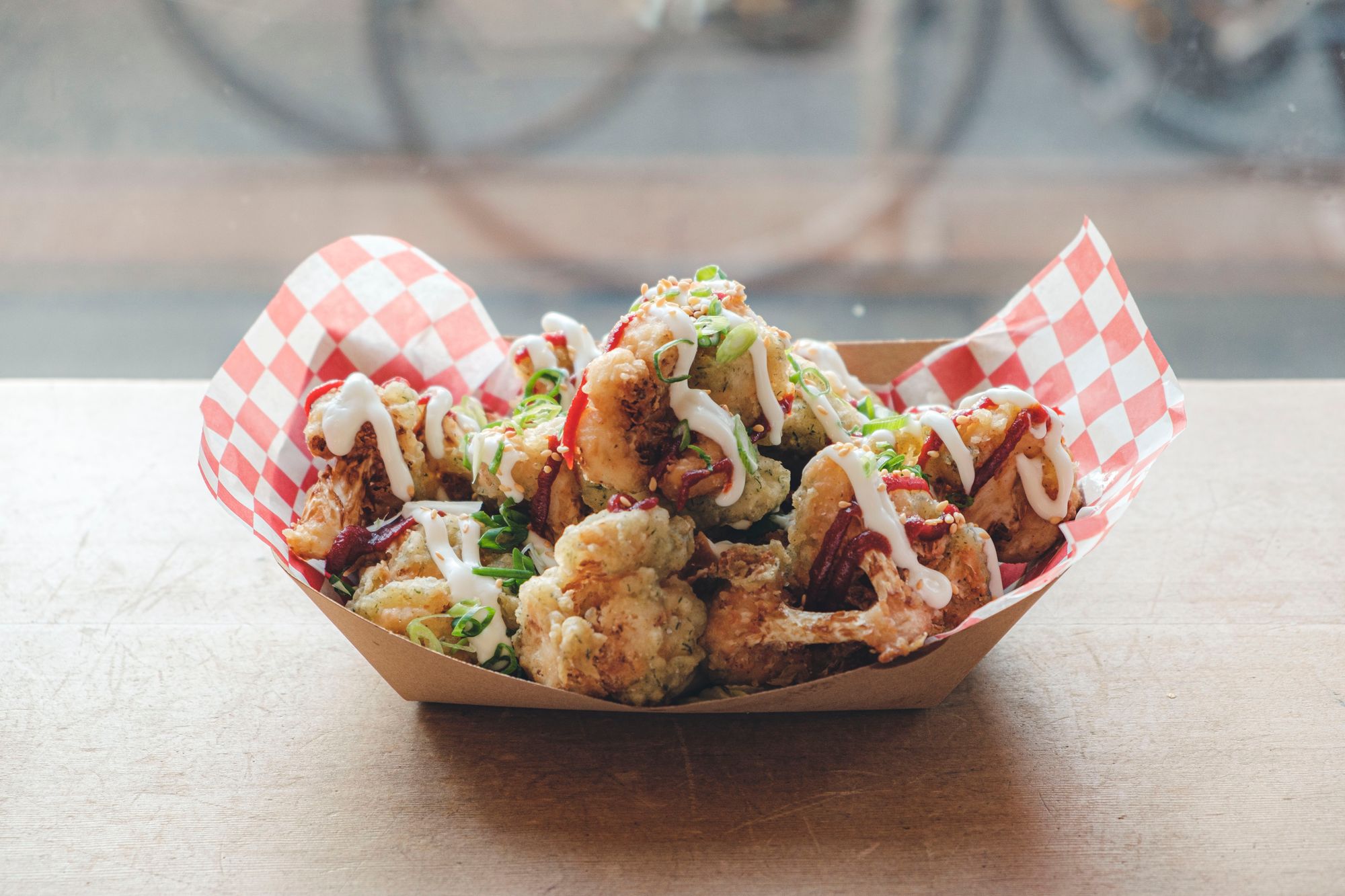 It's super nit-picky but I did observe the breading did not cover every inch of cauliflower on the plate. It didn't detract from the taste. On the topic of sauce though, some cauliflower pieces were without sauce as the spicy sauce and yogurt were only drizzled on top. Again, not a dealbreaker, but I think I would have preferred a dipping container with the sauces for me to dip into.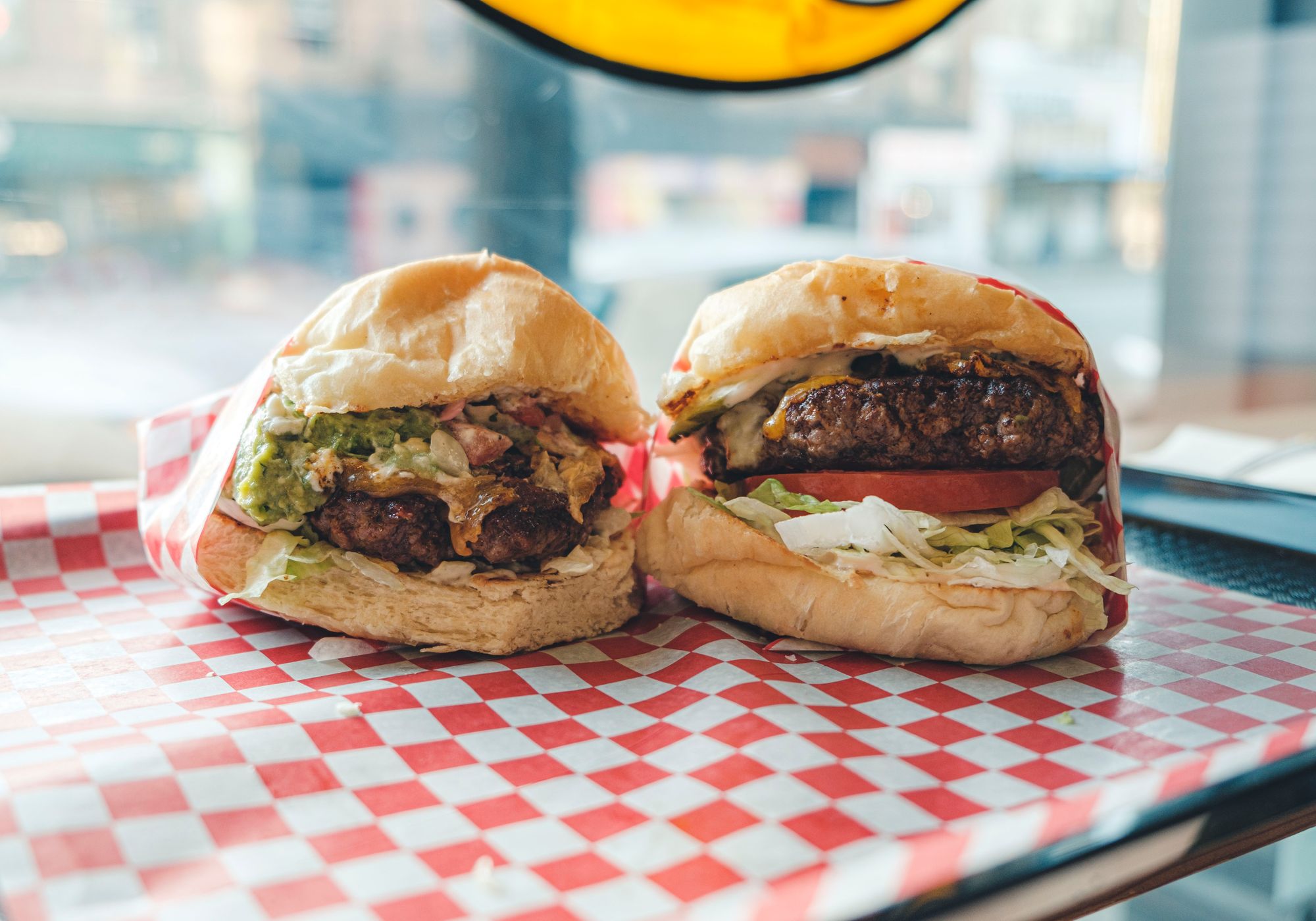 Features:
Downlow Burgers takes up residence inside The American, a watering hole on Main Street in Vancouver, close to Chinatown. As the main purveyor of food for the whole business, you can enjoy a burger with your beer, a burger with your sports game, or a burger with your mates at your leisure. The American has billiards, pinball, and arcade games to keep you amused if none of burgers, beer, and sports are your fancy. The washroom is pretty terrible here at night (i.e. liquid all over the ground, towel-less tower dispensers, the usual).
The vibe is quiet at the opening where coworkers might come by a drink but once the evening gets going you can count on sports, DJs, or loud drinking to take over over the venue. There is seating for about 250 guests in counters, bar tables, and booths, but on game or karaoke nights you might not be needing a seat. There aren't really any other restaurants in the area that focus so much on burgers, so I think Downlow Burger is a welcome change for The American.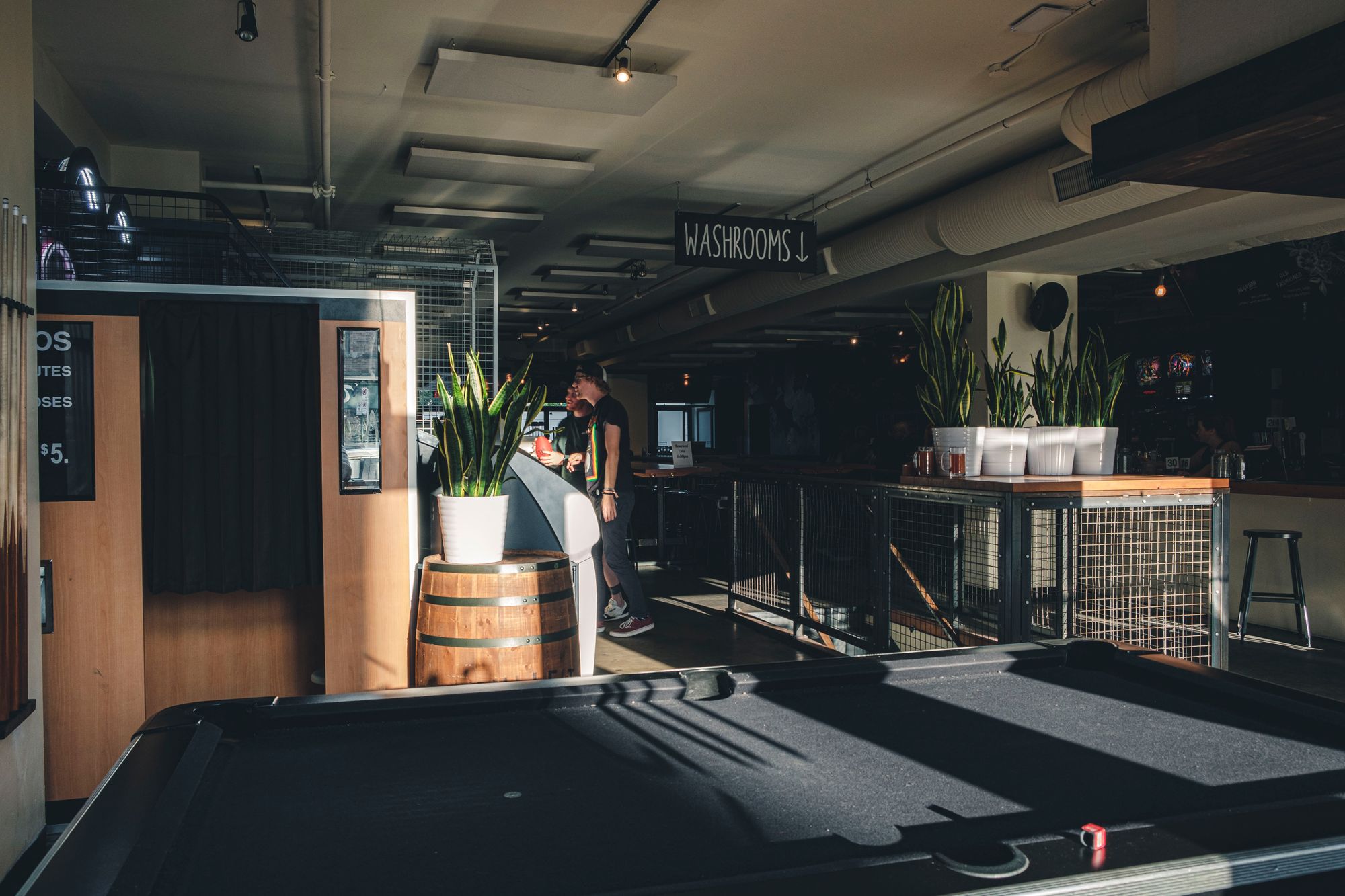 Service:
Everything at The American is counter-service, so you'll place and pay for your order at the bar and receive a number. It took about 15 minutes for us to receive our burgers and a few minutes more to get our crispy cauliflower. The service was pretty standard as it goes for counter service. The girl at the till knew a little bit about each burger so if you have dietary particularities you should be able to get the answers you need. From experience, it gets crazy here on the weekend evenings so if you want to avoid disappointment, reserve early or walk in earlier in the day.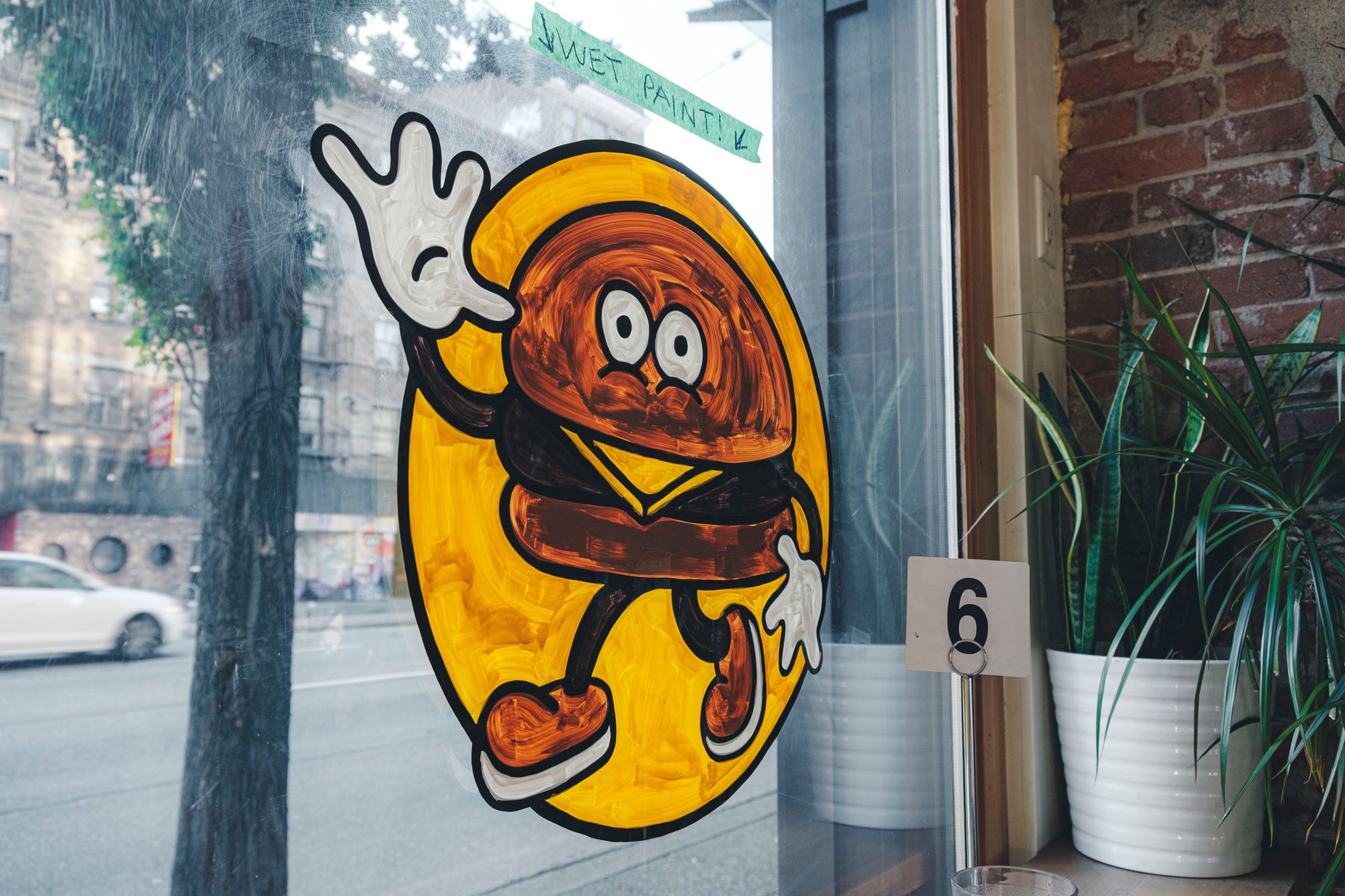 Final Thoughts:
One-liner: Plump and juicy burgers that will especially satisfy fans of potato buns and those who want to choose their own side
Highlight: South of the Border Burger
Price per person: $16-$30
Would I go back? Yes.