On a day like any other in Vancouver, it's easy to wonder "Where should we eat today?". I'll admit that hotel restaurant dining doesn't always jump out because some people think a longer-tenured hotel means an older style of restaurant, but the brunch session at H Tasting Lounge in the lauded Westin Bayshore hotel was quite the opposite experience. A couple of weeks ago, I had the luxury of going through their new brunch and afternoon tea experience.
Disclosure: This was a media event. All opinions are my own.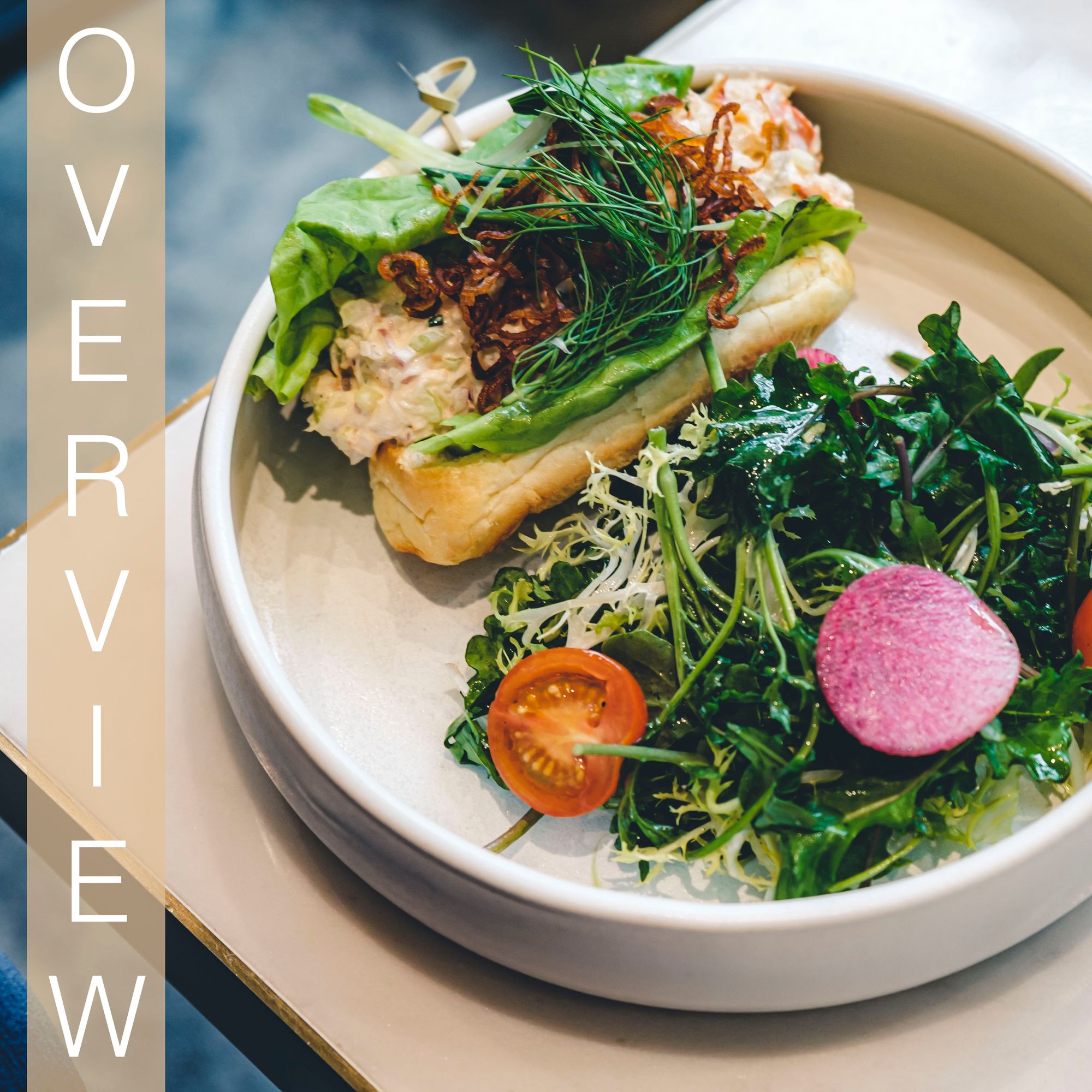 Food and Drink:
Team Serena came here for a Saturday morning brunch and I had myself a great taste of the following:
Afternoon Tea ($55/person)
Savoury:
Fresh Baked Scone
Prosciutto Croissant
Smoked Salmon Bagel
Devilled Egg
Shrimp Salad Charcoal Bun
Sweet:
Earl Grey Chocolate Tart
Beignet
Tiramisu
Lemon Tart
Baked Scone
Brunch
Latte ($5.50)
Peaceful Garden Spirit-Free Cocktail ($12)
Crab Benedict ($19)
Lobster Roll ($17)
The Afternoon Tea set really deserves its own section and experience outside of brunch but here we were enjoying both in one meal. With an order of Afternoon Tea came with a ferris wheel of treats, a tree ornament woven with cotton candy, and your choice of tea from a tea box. Amongst the ferris wheel items, I had the smoked salmon bagel, tiramisu, and lemon tart. The savoury items were pretty much the staples you expect at an afternoon tea but the sweets were quite the treat. As opposed to little cupcakes and brownies, I think the value is delivered in creative treats and decadent presentation.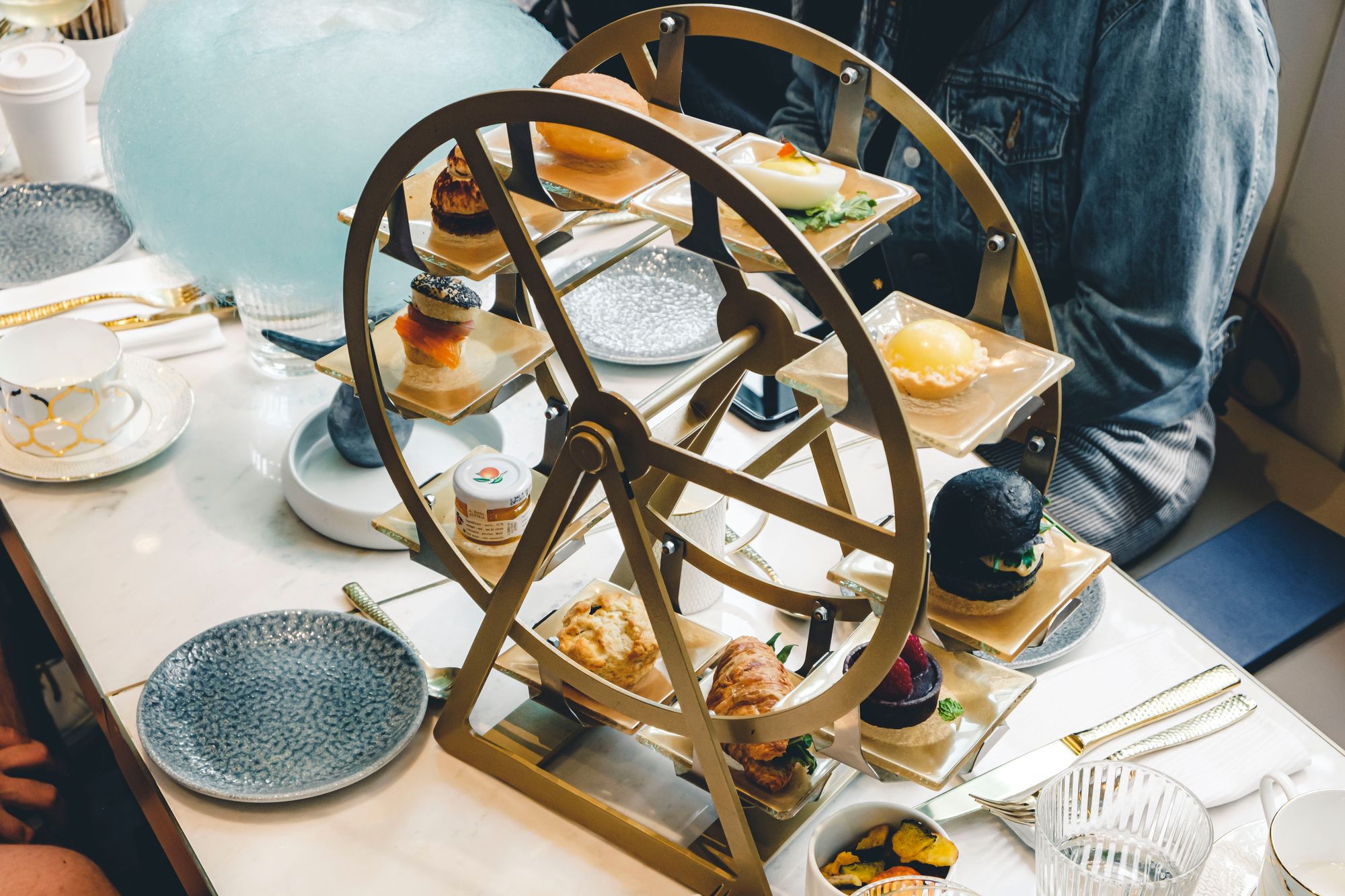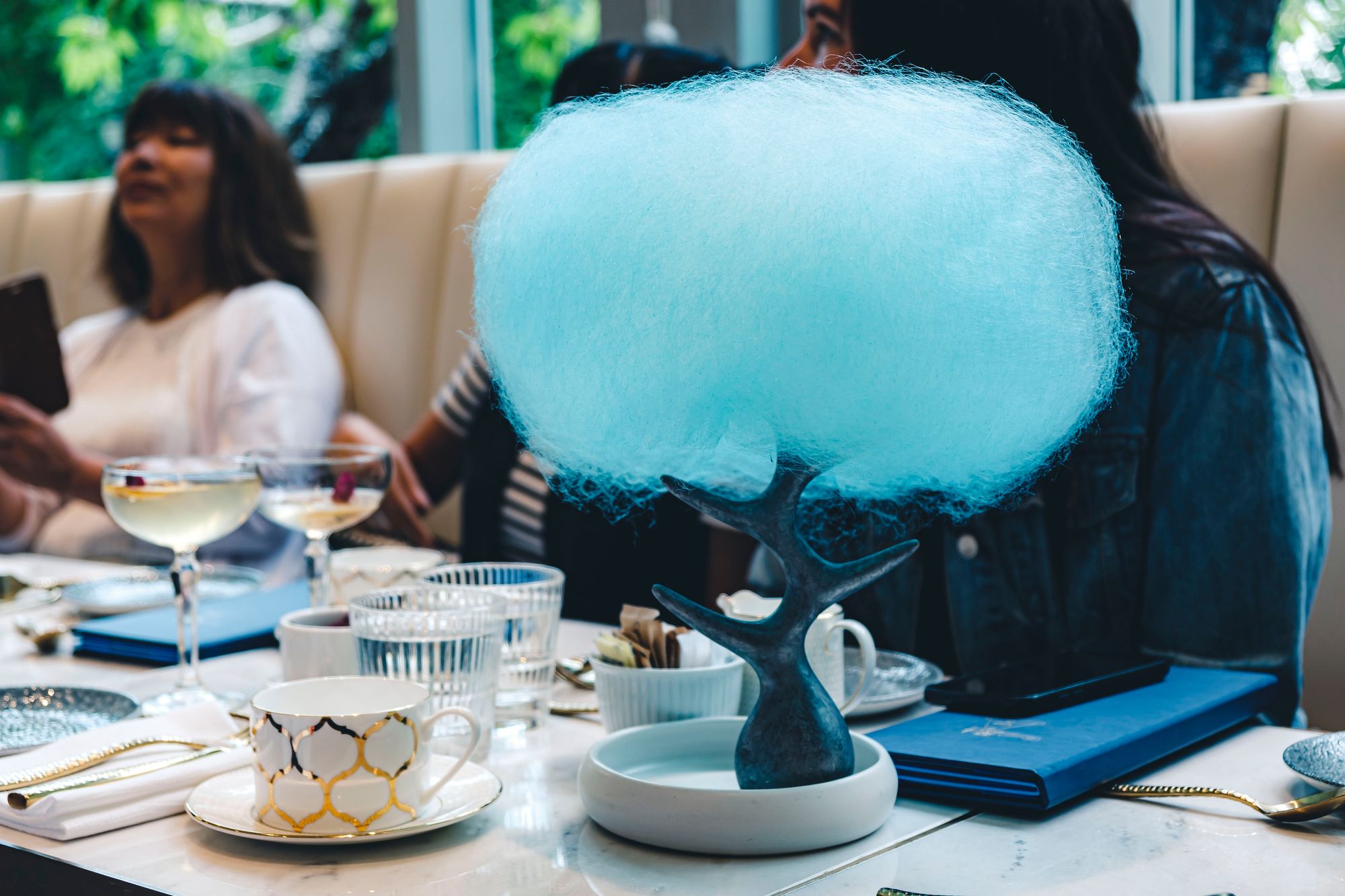 For example, the tiramisu. Traditionally, tiramisu is a flat, square-shaped serving of ladyfinger, cream, and espresso flavour, but H Tasting Lounge managed to create an afternoon tea-sized serving which was a very cute double-peaked presentation of the same traditional ingredients. I'm definitely a sweets guy so I was quite touched by what the sweeter side of the afternoon tea set had to offer.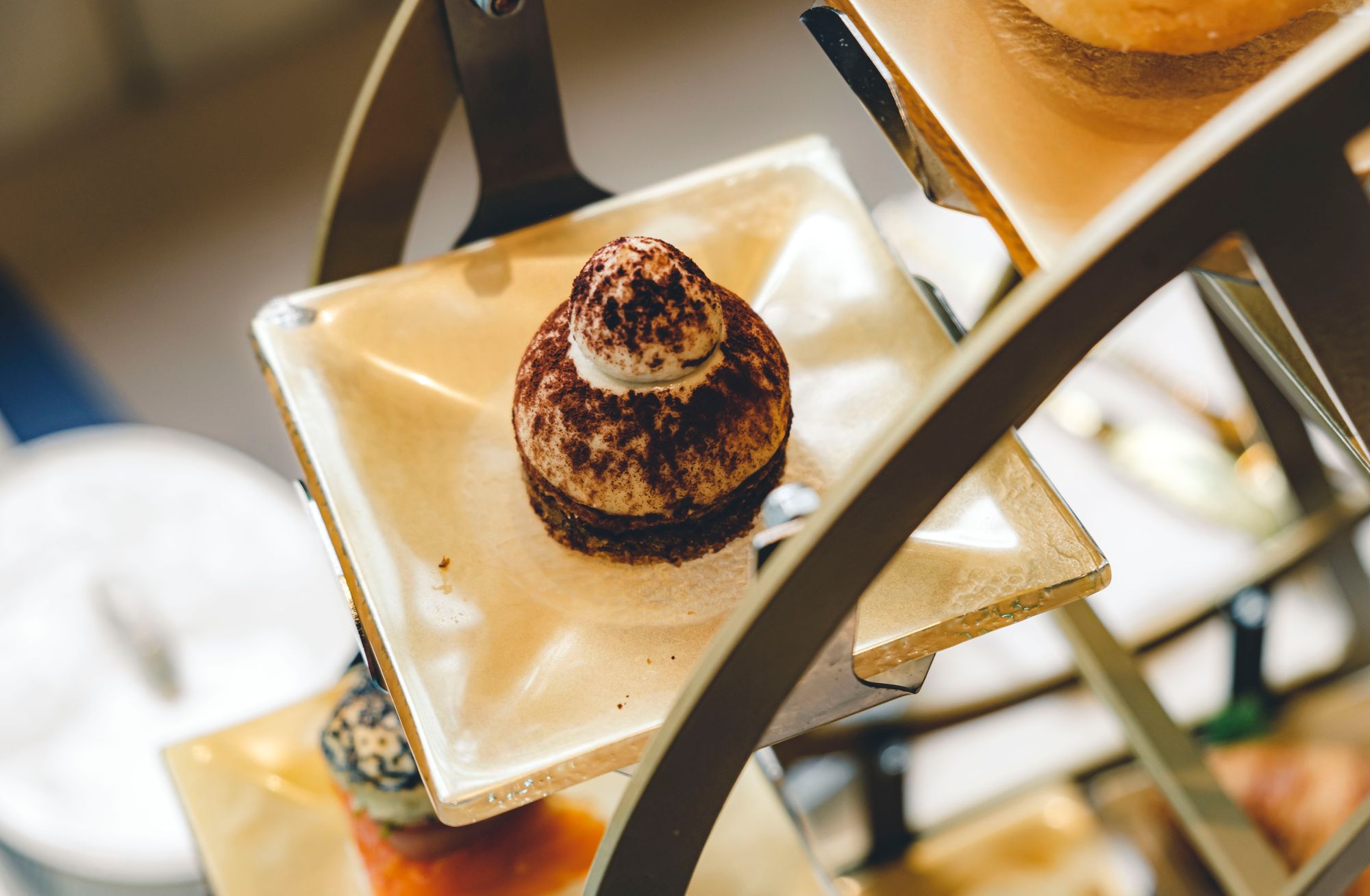 Moving onto the brunch portion, I started things off with a classic latte. The latte was served in the restaurant's standardized mugware and featured a normal amount of micro and macrofoam. There was no latte art to speak of in this drink which was a little bit of a bummer. The latte packed an adequate amount of espresso punch so for the regular coffee drinker, this latte got the job done well enough.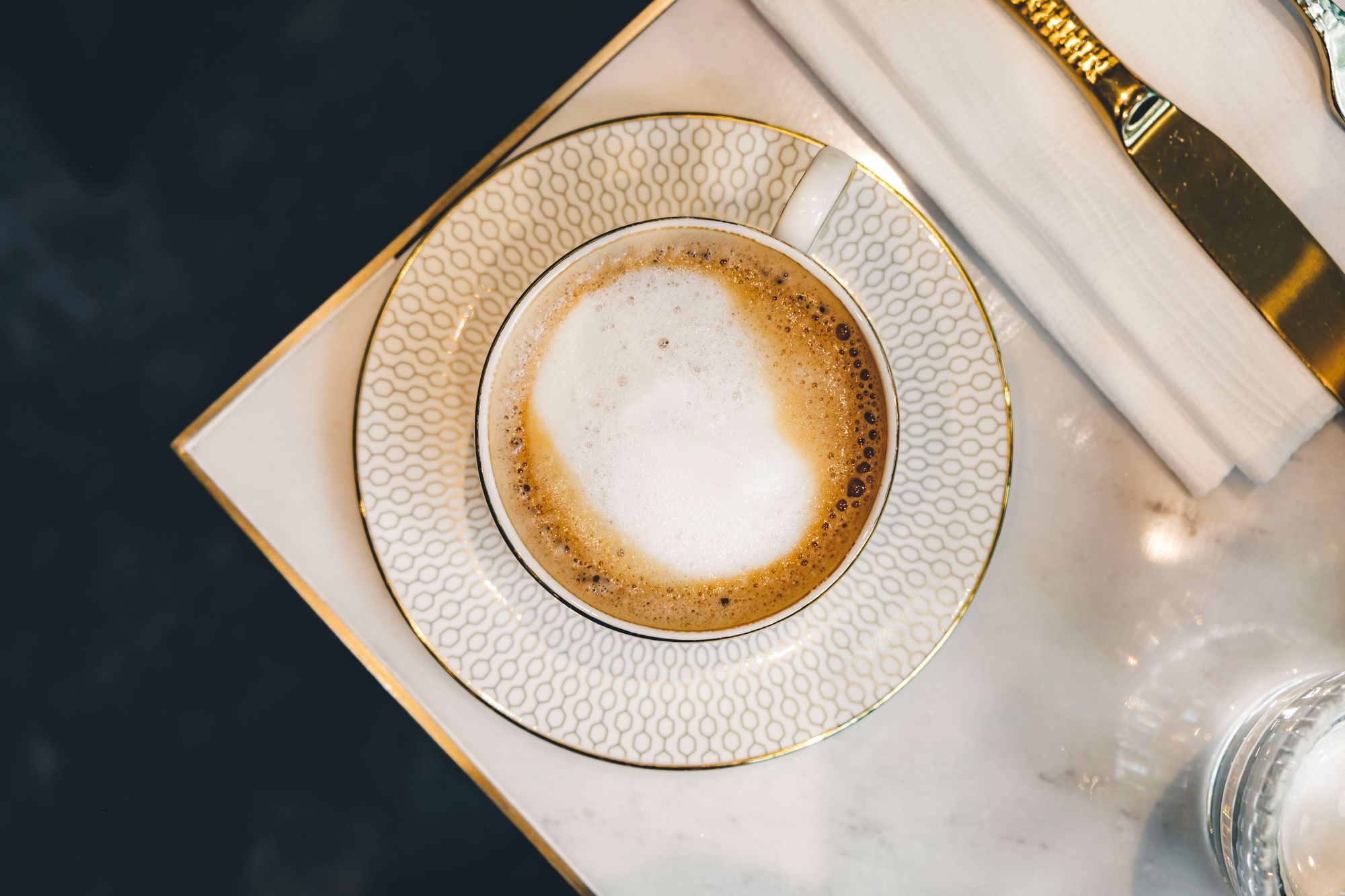 Another drink I had was the spirit-free peaceful garden cocktail. Featuring jasmine pearl tea, elderflower, citrus, and rosé, this was a delightfully floral drink that tickled my sweeter taste buds and left a long elderflower feeling in my throat after the fact. Among the number of diets gaining popularity in 2019, alcohol-free diets are amongst the forefront and it's nice H Tasting Lounge offers enough drink options so that these people aren't just forced to order a fountain drink.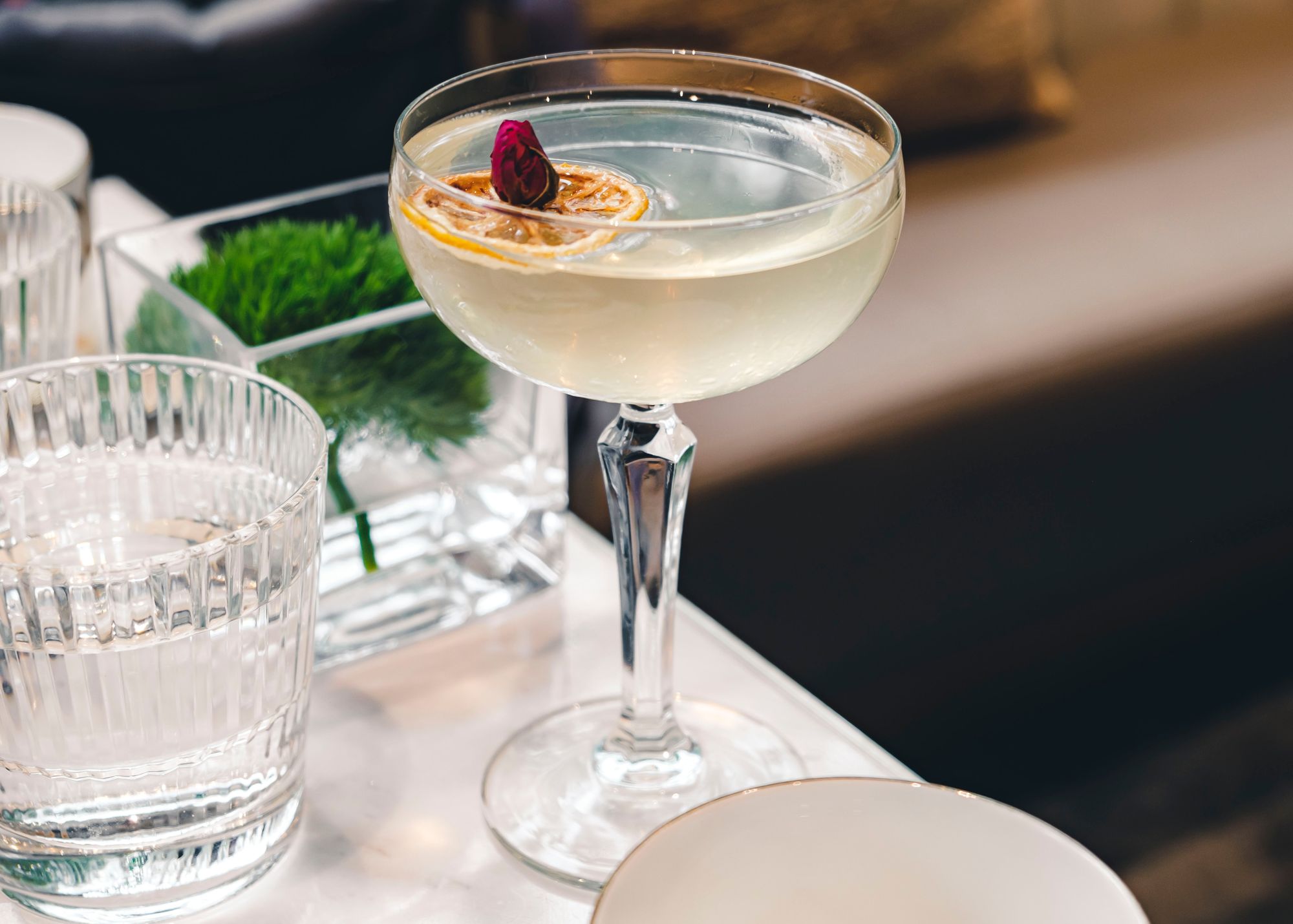 On the food side of brunch, first up for me was the crab benedict. Featuring Dungeness crab, herb salad, matchstick sourdough, free-range egg, hollandaise, and served with a kale and hibiscus salad, this was a full-featured brunch plate featuring all the classic fixings with a twist of class. The sourdough was just the right amount of crispiness and the eggs spilled out their yolk with a satisfying pop. The herb salad added some fun complexity to the hollandaise sauce but cilantro-haters will need to state their dietary preferences as this herb isn't stated on the menu. Benny lovers will find themselves right at home with this crab benedict.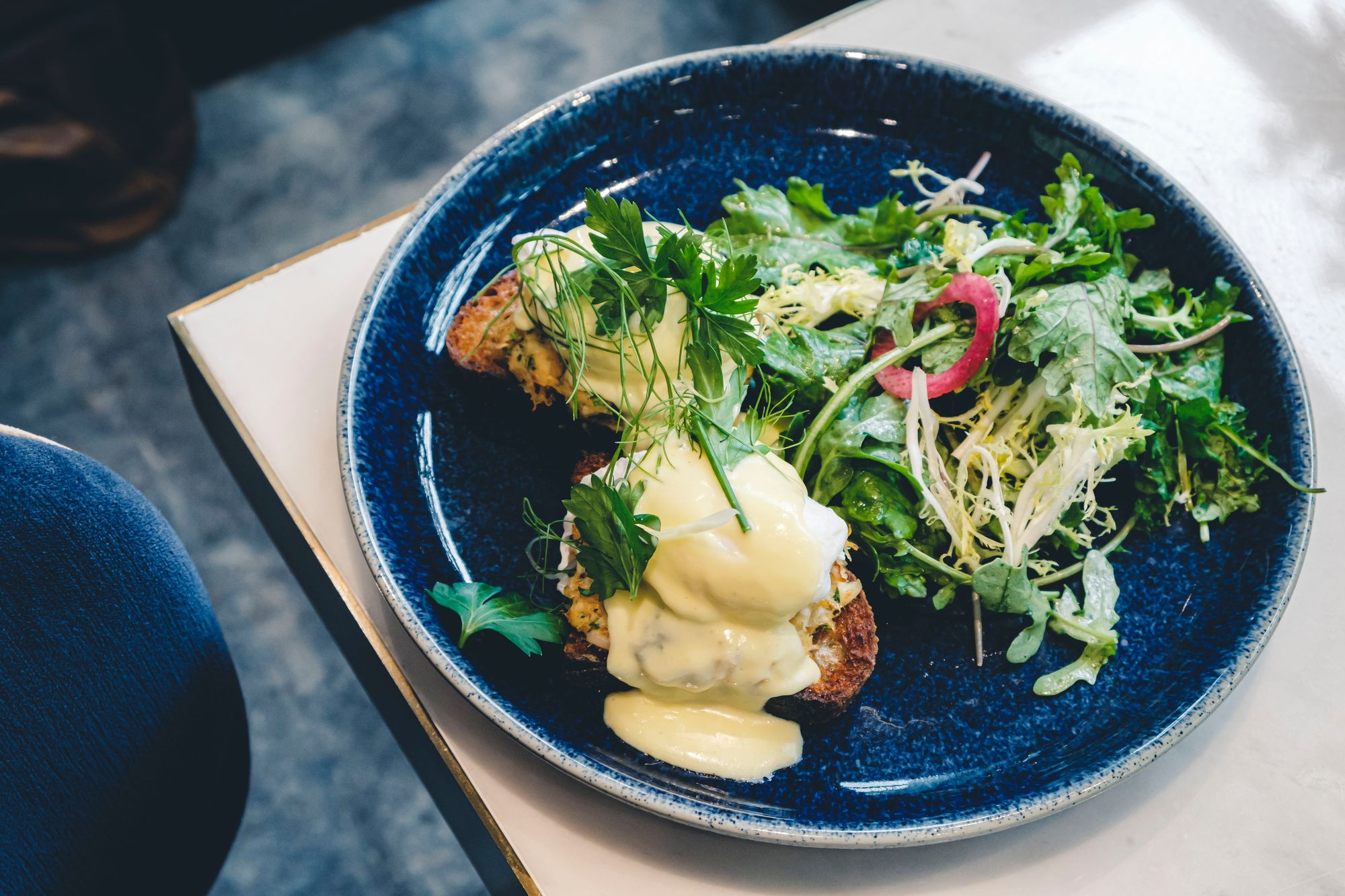 Last but not least, the lobster roll. This East Coast favourite was adorned with a simple kale and hibiscus salad but was packed with decadence. The crispy onion and giant leaf and thyme on top sealed the deal and provided a ton of flavour. The lobster salad mix was just the right consistency yet still containing a prominent lobster flavour (i.e. it wasn't diluted too far down with mayonnaise). If you aren't a fan of eggs, this plate might be right up your alley.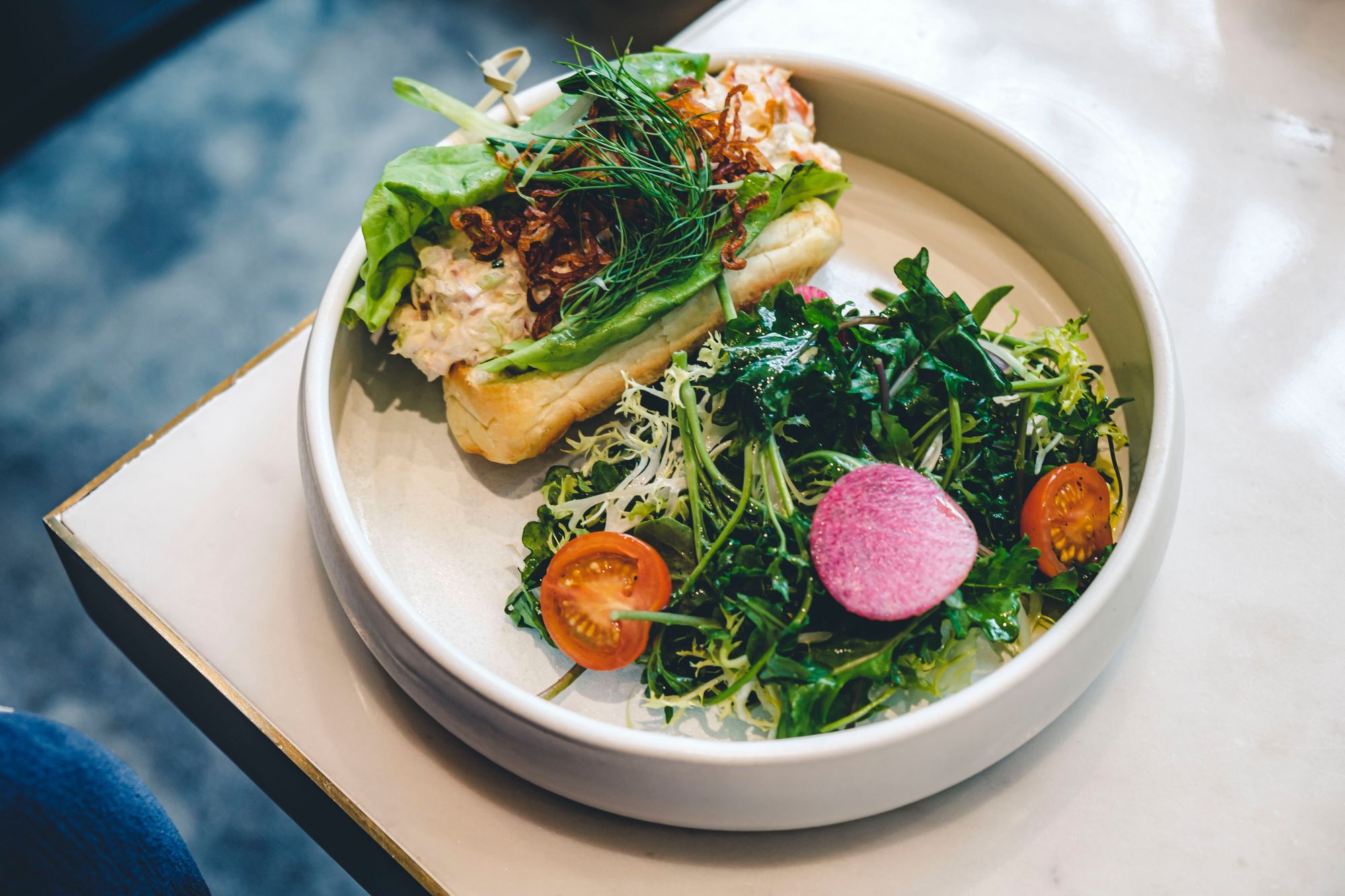 Features:
H Tasting Lounge is the newest restaurant to launch at the Westin Bayshore hotel. Featuring at least 100 seats in a bar, indoor dining room, and outdoor patio, you are never seated in an eyesore as every corner of the dining room screams class and high fidelity dining. I was seated along the middle of the dining room wall and the sweeping views had me feeling like I was in a dining room fit for a Western wedding (sorry to all the Chinese banquets).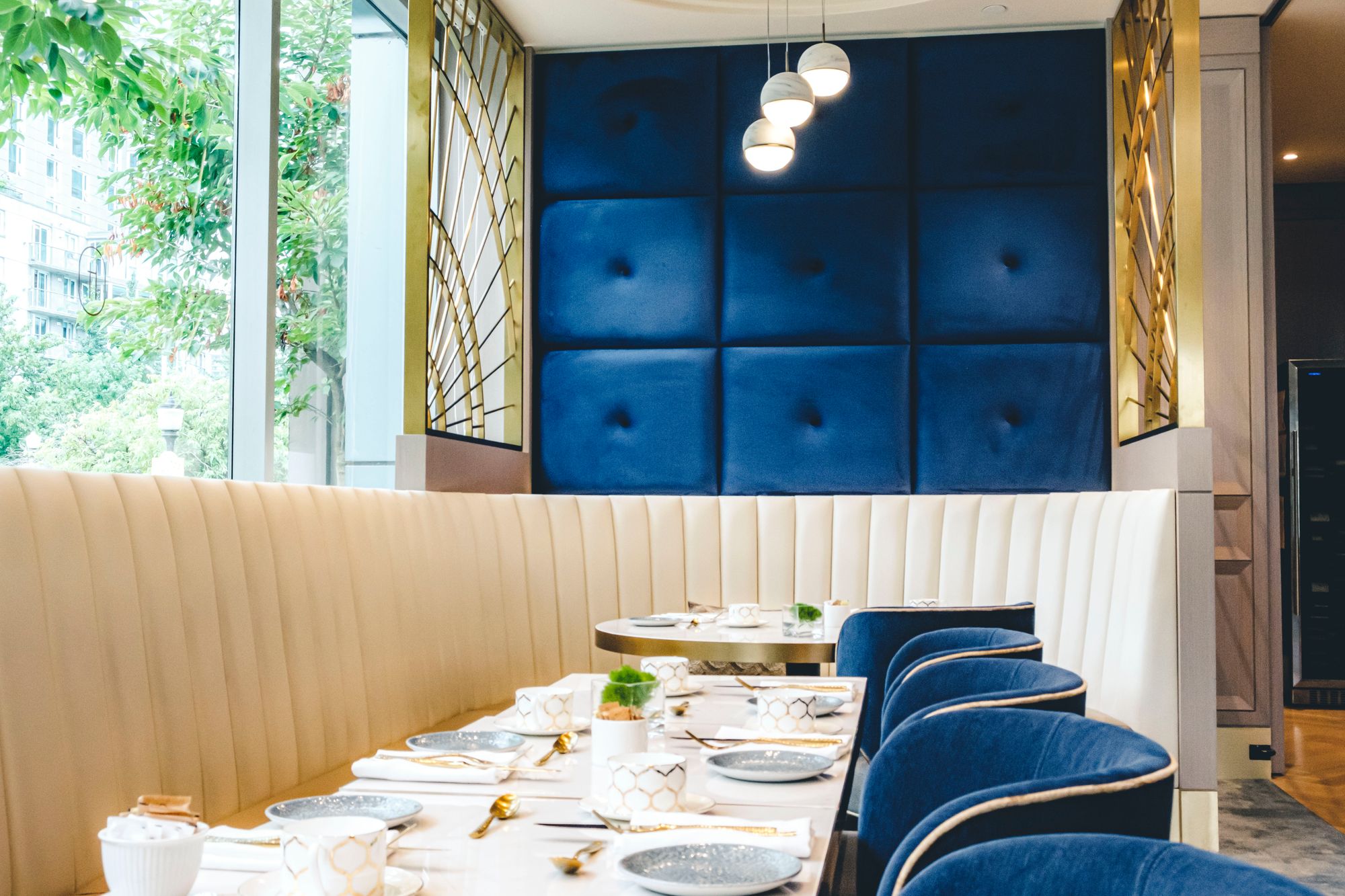 Per the media release:
Evoking the glamour of early 20th-century Hollywood, H Tasting Lounge offers internationally-influenced tasting plates, an impressive list of international wine and champagne, rare cognacs, and creative cocktails. The elegant art deco-inspired space, designed by LIV Interiors, has been honoured with three awards from the Interior Designers Institute of British Columbia. H Tasting Lounge is open daily for dinner service from 5pm until late, and for afternoon tea service on weekends from 12 to 5pm, with live music acts every weekend.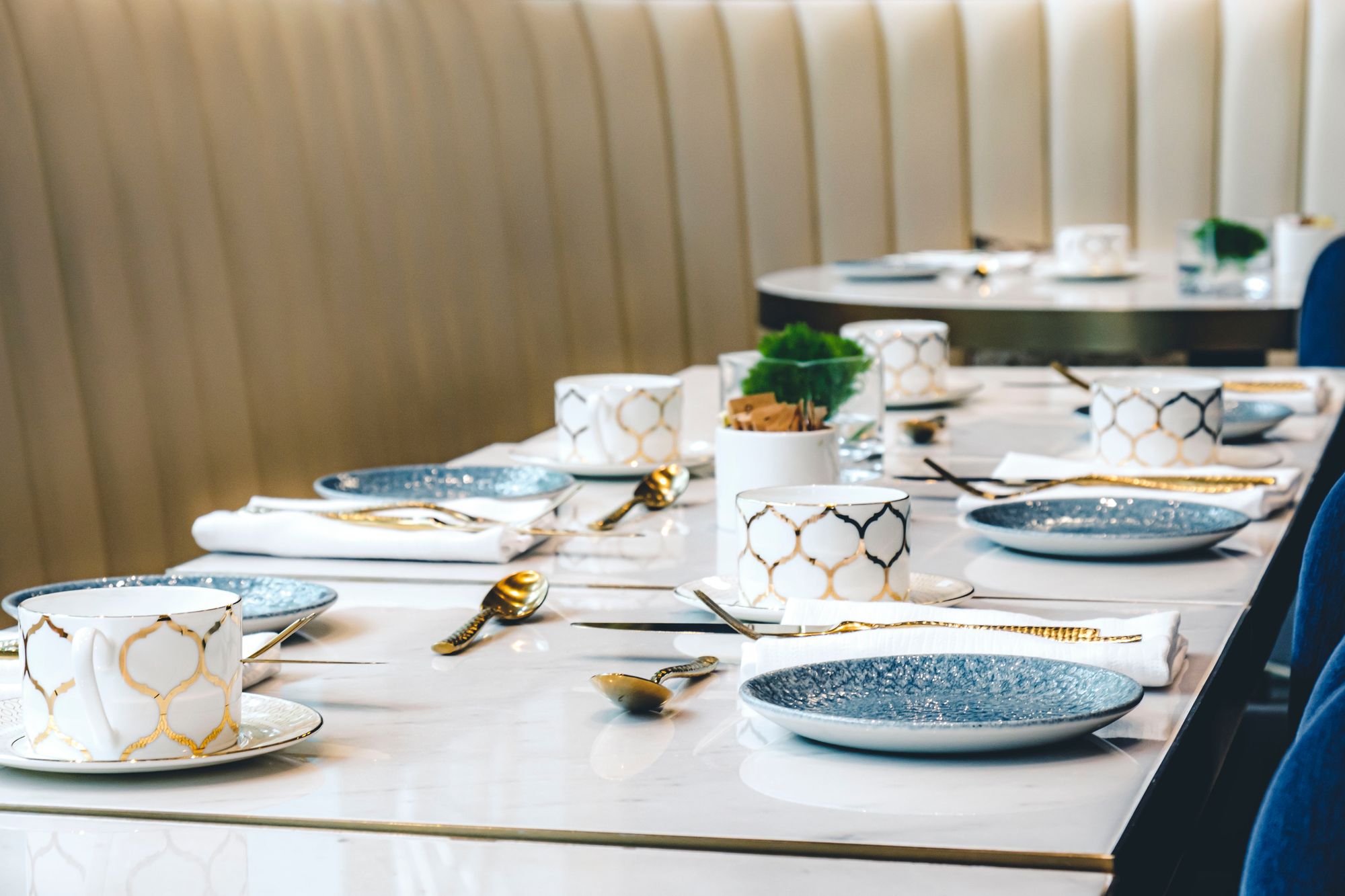 Final Thoughts:
One-liner: Elevated brunching in an extremely classy dining room with the afternoon tea and patio seating as options if either are up your alley
Highlight: Crab Benedict
Price per person: $20-$40
Would I go back? Yes.