"Mate". This word is often defined as slang for "friend", commonly used in Australia and Great Britain. Evidently, it is also the name of M8 (stylized because English is so forgiving), a newish restaurant located along Vancouver's seawall. Featuring a mix of Chinese and Italian hybrid dining, this menu is like few others in Vancouver and it's recently revamped its dinner menu. To soak in some August summer and see for myself, I bookmarked a Sunday date night at M8.
Disclosure: This was a complimentary tasting provided in exchange for an honest overview and no monetary compensation.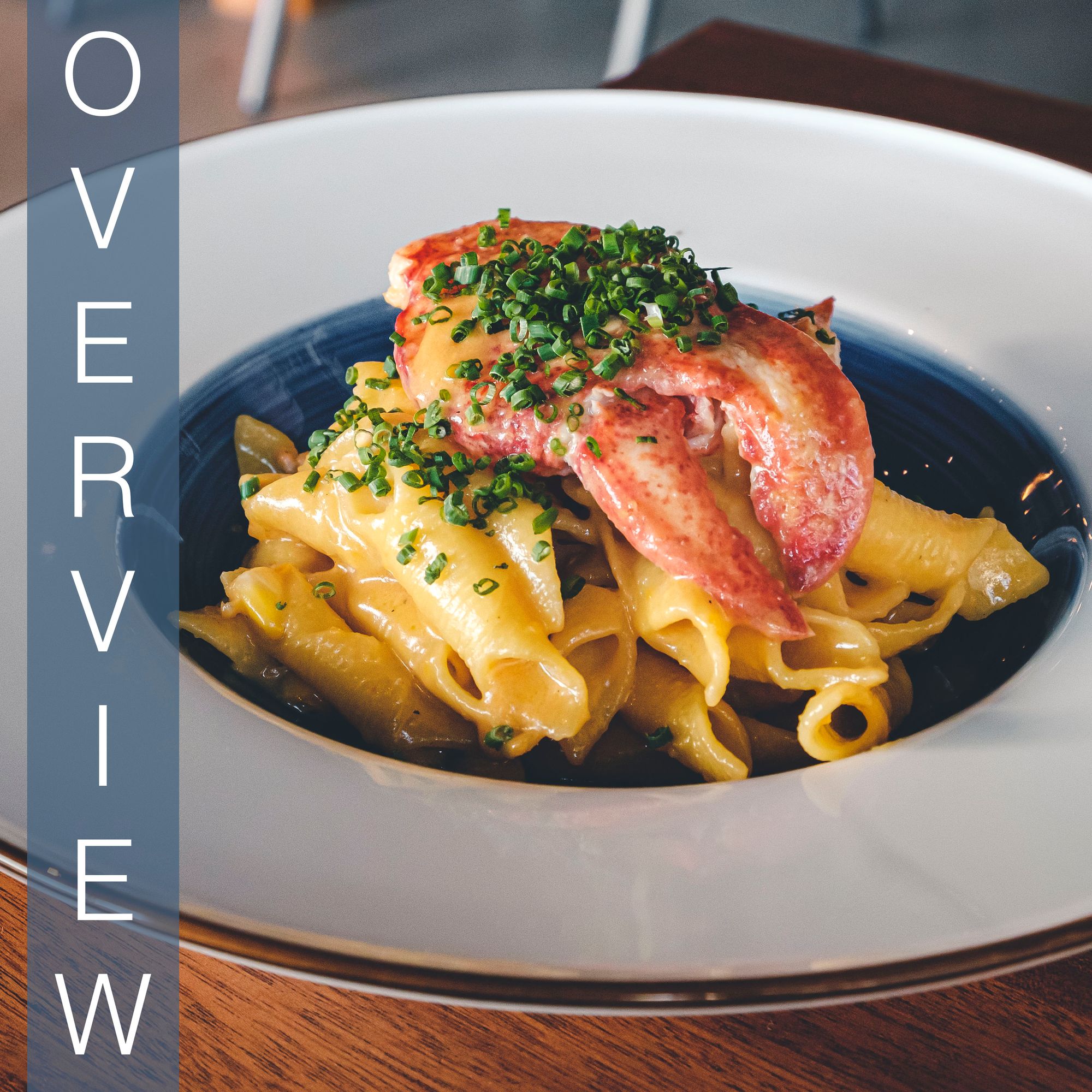 Food and Drink:
Team Tastic came here for a Sunday evening dinner and I had myself a great taste of the following:
Green Tea Cooler Cocktail ($10)
M8 Spritz Cocktail ($10)
Grandpa Zhang's Shimeji Mushroom Tempura ($11)
Crispy Chicken Skin ($14)
Crispy Duck ($34)
Lobgster Gargenelli ($35)
Black Rice Pudding ($8)
We started off things right with a couple of cocktails, the Green Tea Cooler and the M8 Spritz.
On the Green Tea Cooler we had: sake, lillet (French aperitif wine), green tea, citrus, osmanthus, and orange blossom. This was a refreshing drink with the classic aperitif aftertaste that's meant to whet your appetite for more. The floral finish and the citrus made for a sunny, summer feeling to sip on.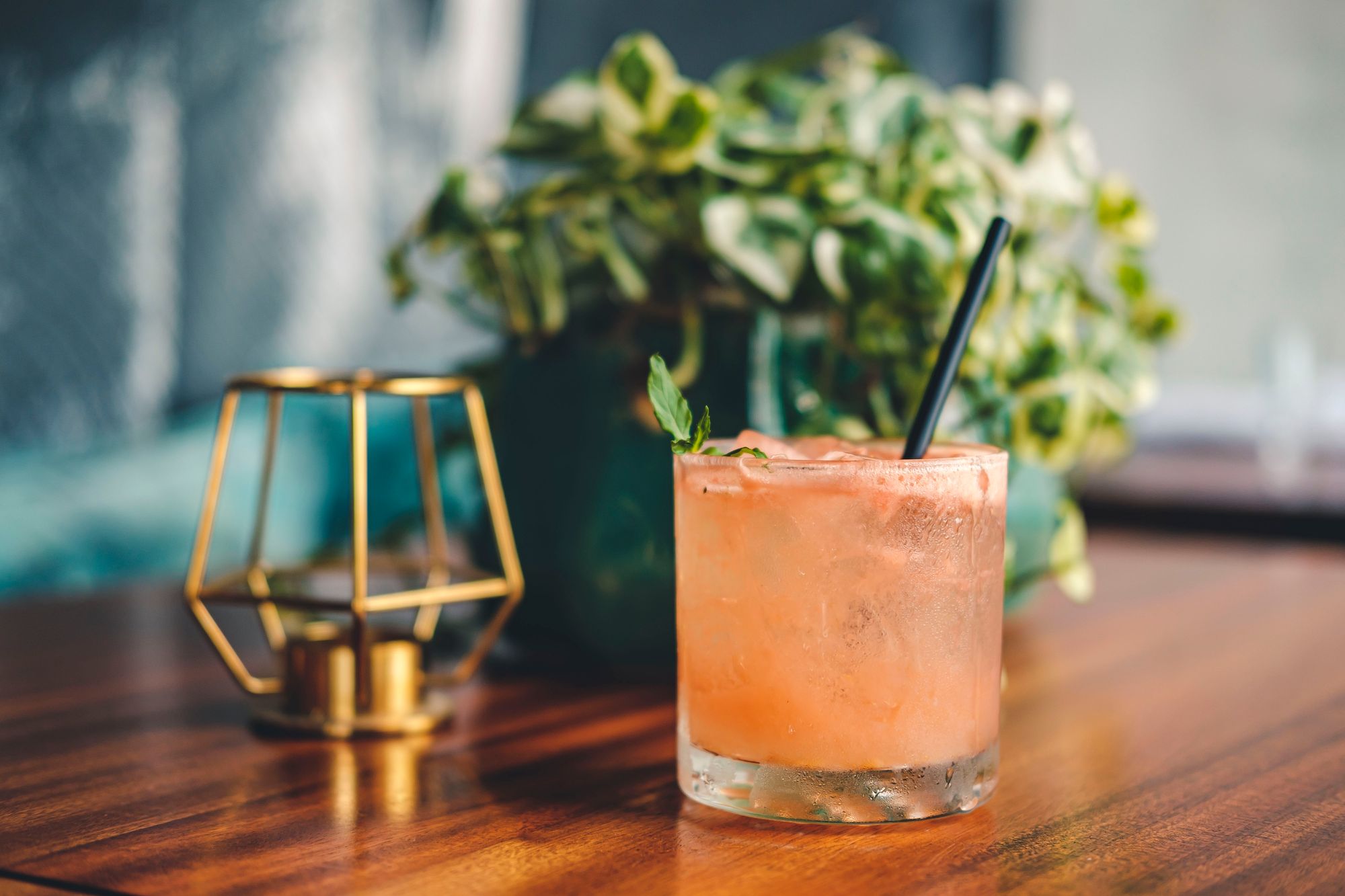 The M8 Spritz, not yet on the in-house menu, was a mix of plum wine, Aperol, Prosecco, soda, and orange. Similar to the green tea cooler, this had the quintessential, slightly bitter aperitif finish meant to keep your taste buds active. Unlike a traditional Aperol spritz, this mixed in some plum wine and Prosecco (Italian champagne) to give things a punchier feeling in the form of bubbles. If you like your drink carbonated, the M8 Spritz would be the aperitif cocktail to order.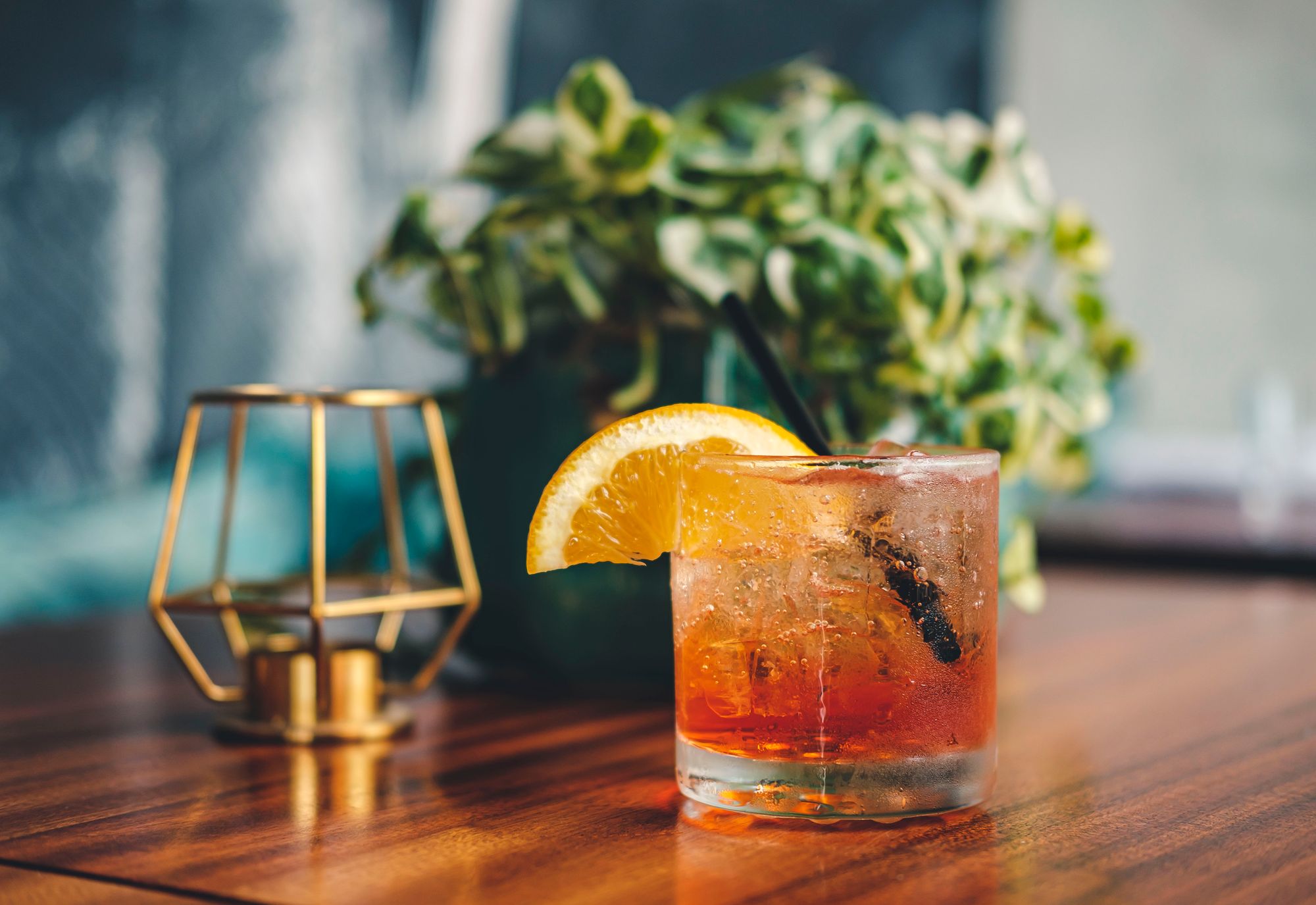 Next up was Grandpa Zhang's shimeji mushroom tempura. Named after a family member of the restaurant, this East Asian mushroom tempura was unlike anything I've ever seen on a menu. Served with a warm kale salad, wakame (brown seaweed), and truffle aioli, the decadence offered by the charcoal tone was very high. The texture of each bite offered a ton of flavour and the meticulous plating made it feel like you were eating out of a fresh garden. I would highly recommend this appetizer for any visitor to M8.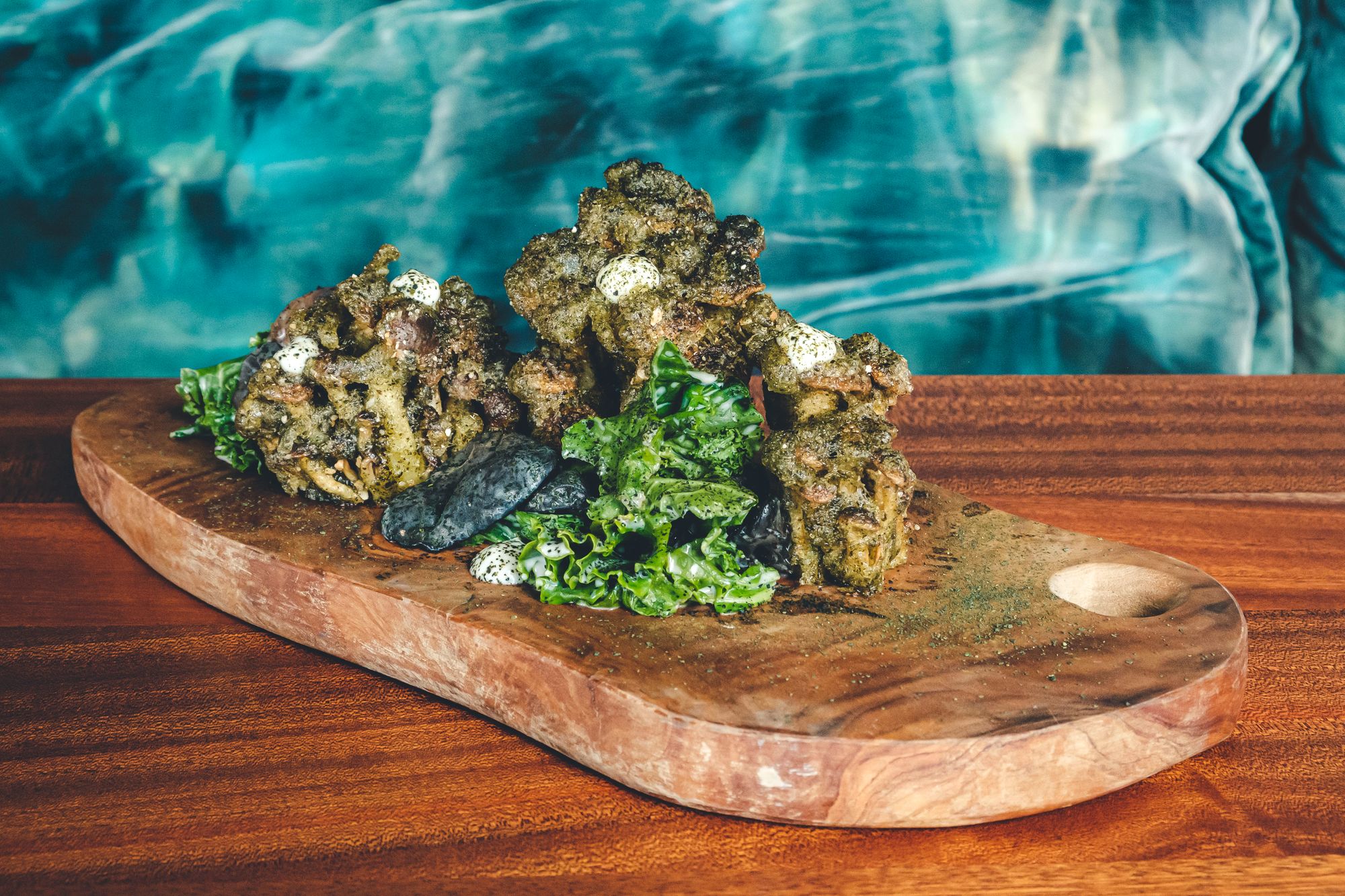 Following the mushroom tempura was the crispy chicken skin. Served with a balsamic glaze, salty egg yolk, chilli, jalapeño, and cilantro, this chicken skin was crispy as advertised. To add some extra depth though, a fine dusting of salty egg yolk powder blanketed most of the chicken skins. This made for a very interesting texture in each bite. Given the skin and the salty powder, this may dry out some palates upon contact but the inclusion of the balsamic glaze mitigated the dryness and made this appetizer a lot more enjoyable.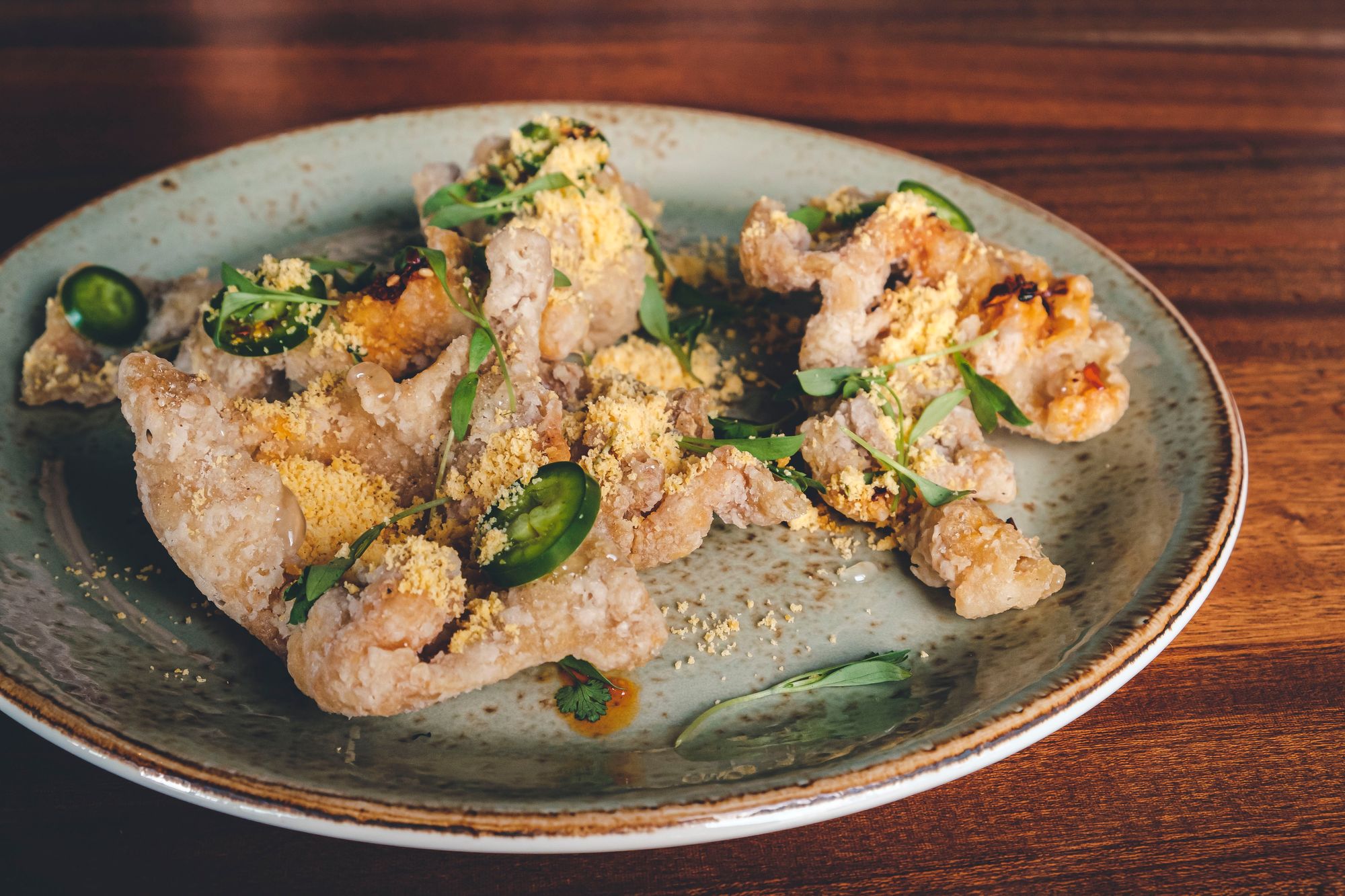 For the main course, we followed the "crispy" theme by getting the crispy duck. This entree was a dry-aged duck breast served with confit duck terrine, soybean, and preserved mustard green cassoulet. Cool is just the start of how I'd describe this composition. The neat placement of the duck breast against the terrine and bed of soybean made for a cool presentation. The skin on the duck was indeed crispy and every morsel on this plate had a satisfying savouriness. A small nod to the wine accompaniment here is also in order. The Casa Gualda Tempranillo was a great example of a Spanish wine that doesn't break the bank but still provides the boldness you like to serve with a savoury dish like duck.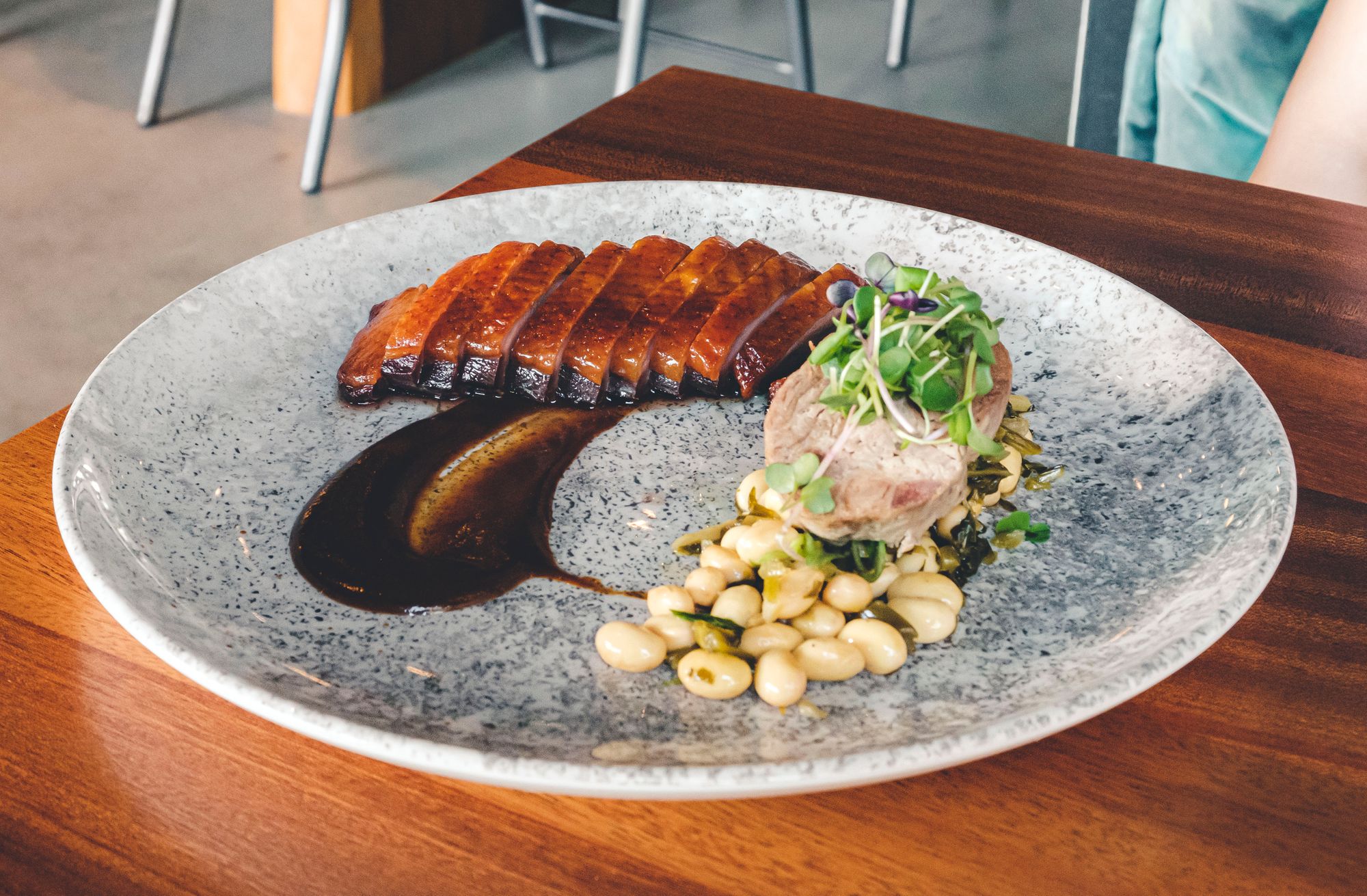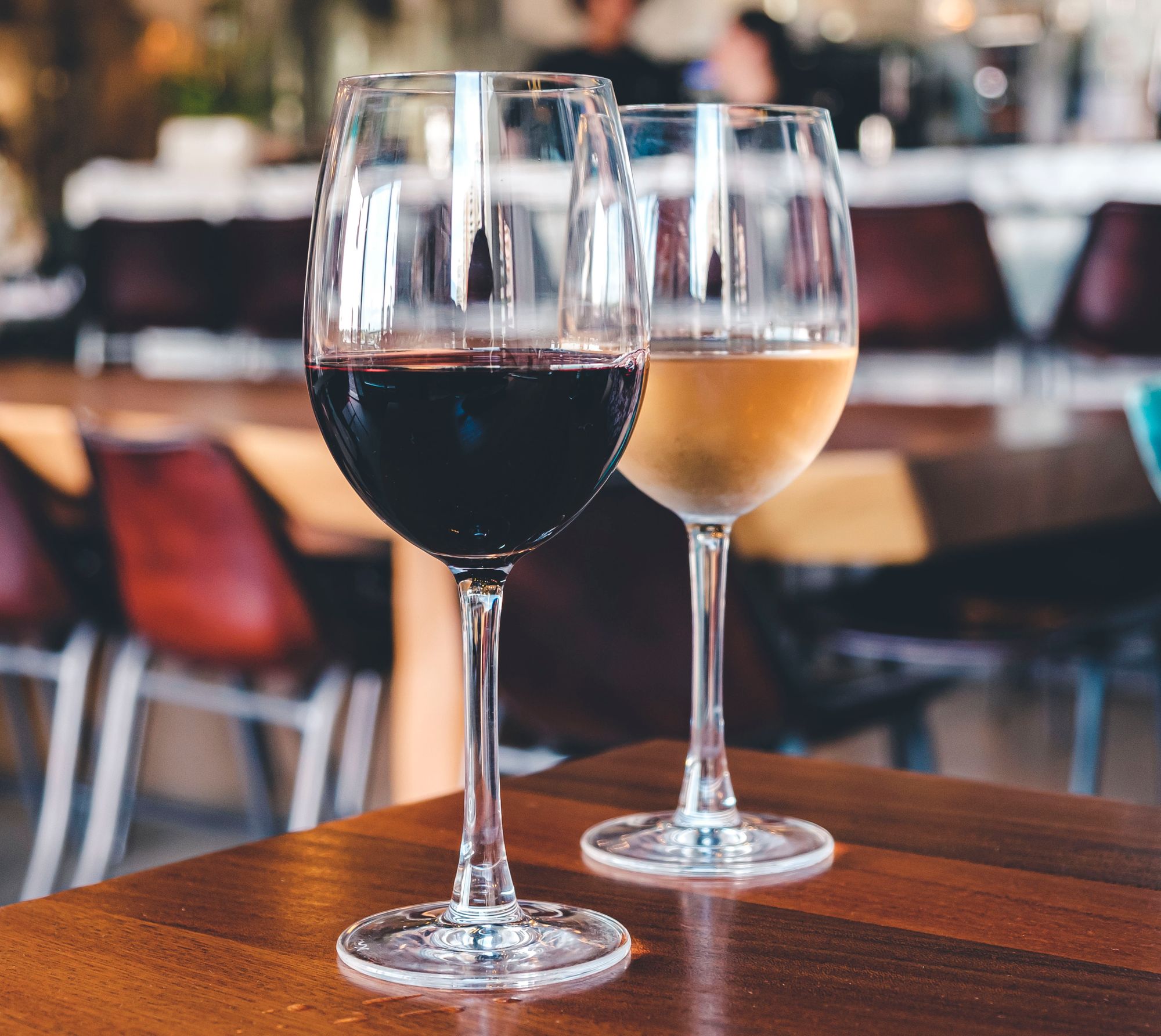 Our other entree was the lobster garganelli. This was a fresh egg-based pasta served with salted egg, lemon zest, herb salad, and topped with a whole lobster claw. Everything about this presentation screamed "eat me!". The lemon zest was slight but the salted egg was a flavour present in every bite. I chomped down on each piece of garganelli with glee as the al dente feedback pushed back on my teeth with a positive load of salted egg and pasta flavour. The lobster claw was really the supplement to what was a really good pasta dish but it doesn't hurt to add a lobster claw to any dish, really.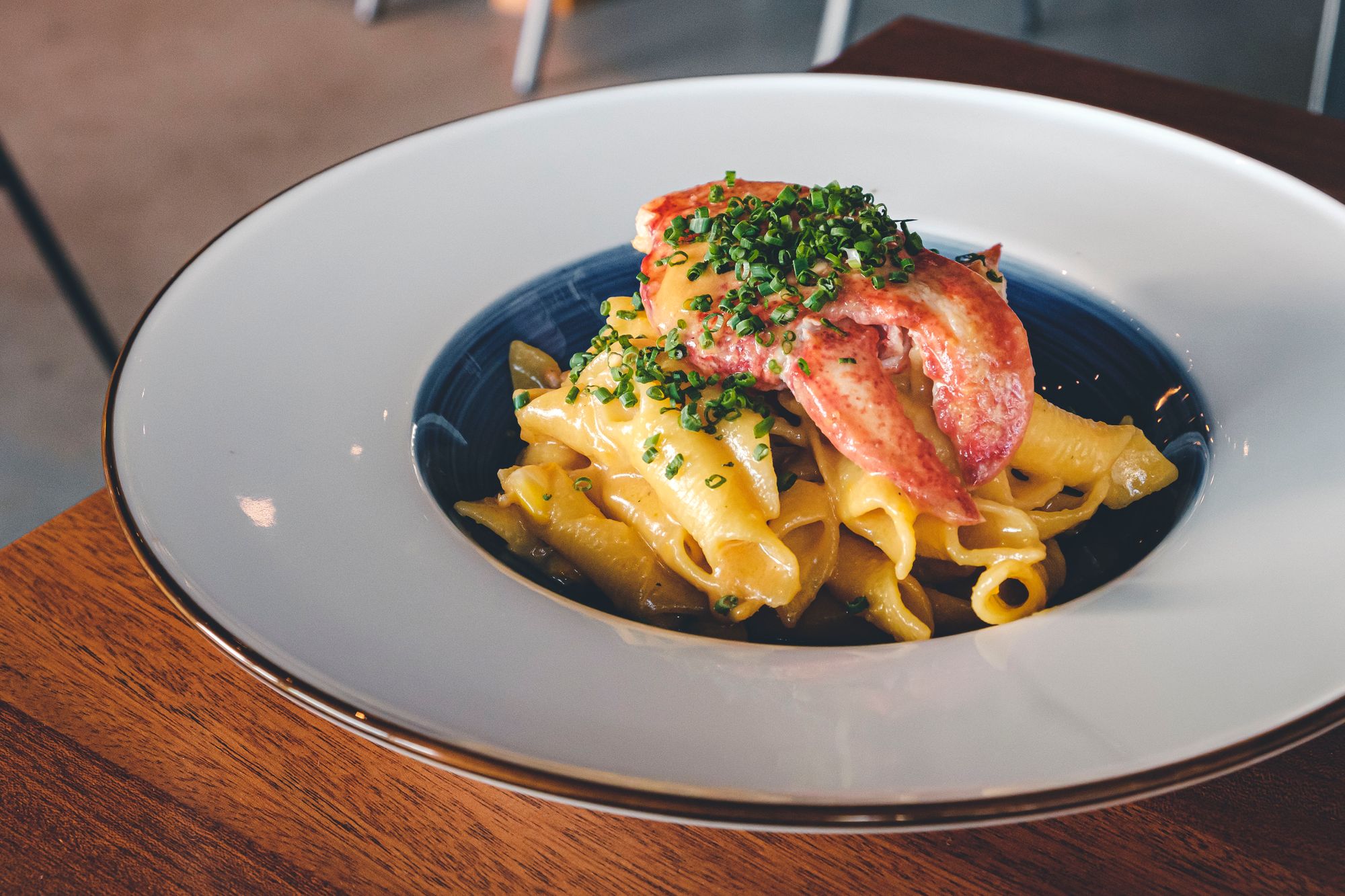 Finally, for dessert we enjoyed a black rice pudding. Topped with vanilla ice cream, osmanthus syrup, and condensed milk, this was a sweet and simple dessert. I loved the cool chewy rice mixed in with the florally-enhanced syrup and of course the ice cream just melted itself in to every bite. This was an "off the beaten track" kind of dessert and I'm glad a place like M8 gives diners something different to dessert on.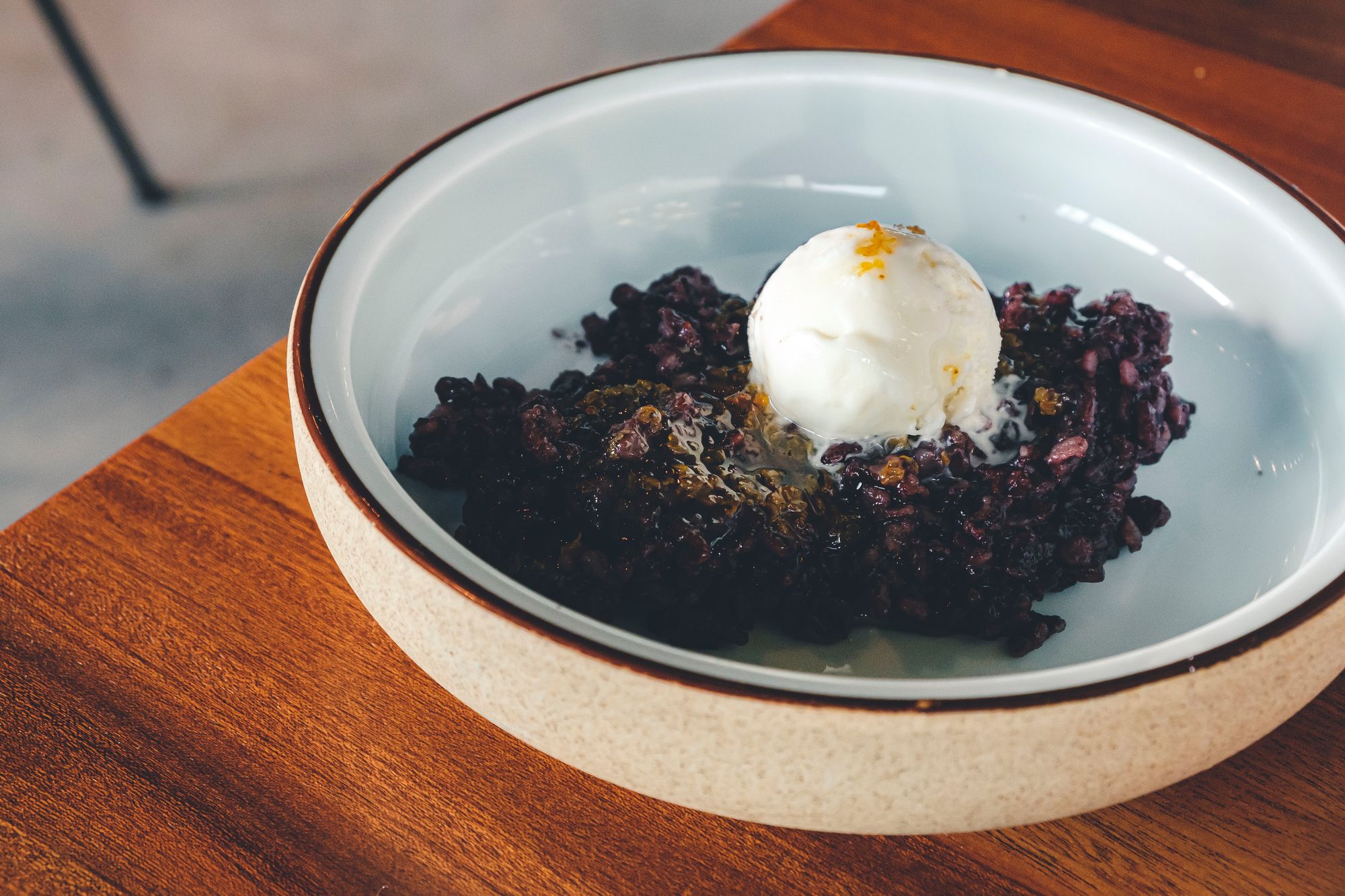 Features:
M8 is pronounced "mate" and is meant to refer to you hanging out with your favourite friends. The interior of M8 is gorgeous with a mix of marble and stone elements. A longtable is the centrepiece of the dining room but the sprawl extends into an exquisite selection of smaller tables as well as an outdoor patio that faces Vancouver's seawall. Capacity looks to be about 80 guests including the outdoor patio and the bar. The vibe here is extra chic with a twist of Chinese culture planted here and there. If you're looking for a sun-soaked patio, M8 would be a great choice for those last rays of summer.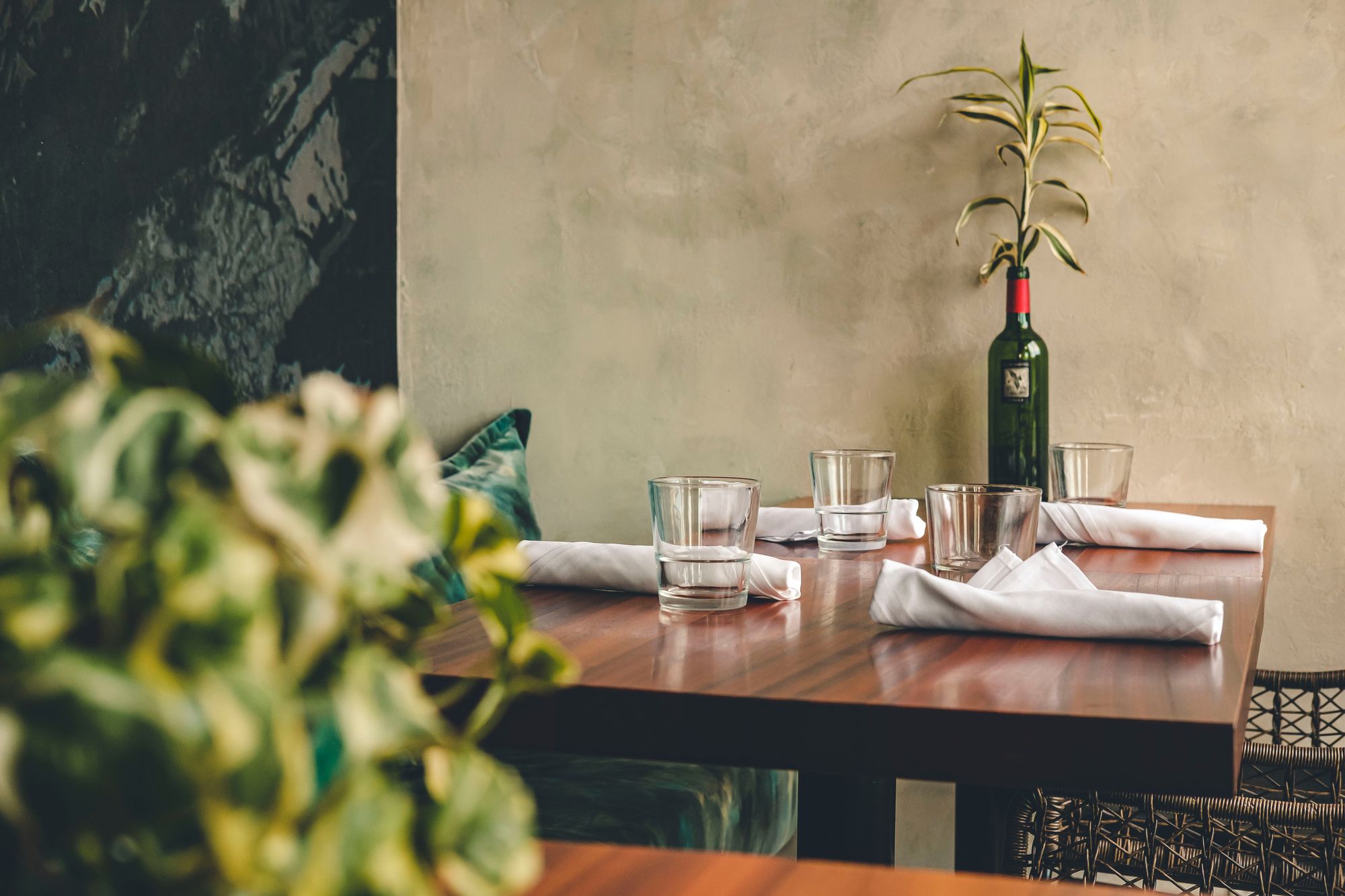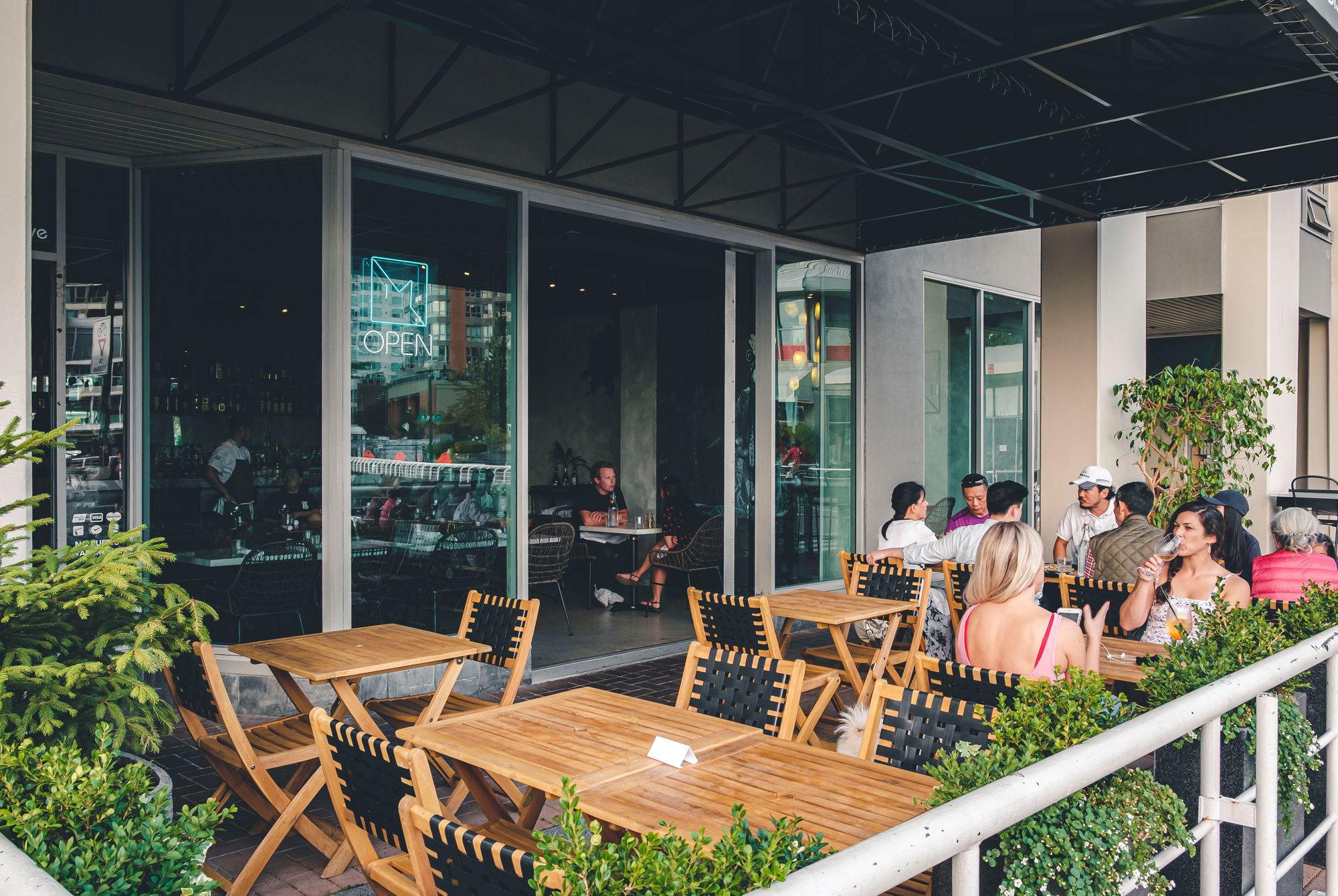 Final Thoughts:
One-liner: Hybrid Chinese-Italian fare in a seawall-facing, Western diet-friendly environment
Highlight: Grandpa Zhang's Shimeji Mushroom Tempura
Price per person: $40-$70
Would I go back? Yes.