Some people like their bars dark, some people like their bars to host trivia, and some people like a theme to lounge in. Hail Mary's, a 2018-born bar in East Vancouver, is all of that and more. Taking up residence in a space formerly occupied by Mikan Cafe (a Japanese fusion cafe), the venue's transformation into Hail Mary's is a testament of hard work, finding a niche, and keeping things interesting. Last week I had the chance to experience all of this for myself.
Disclosure: This was a complimentary tasting provided in exchange for an honest overview and no monetary compensation.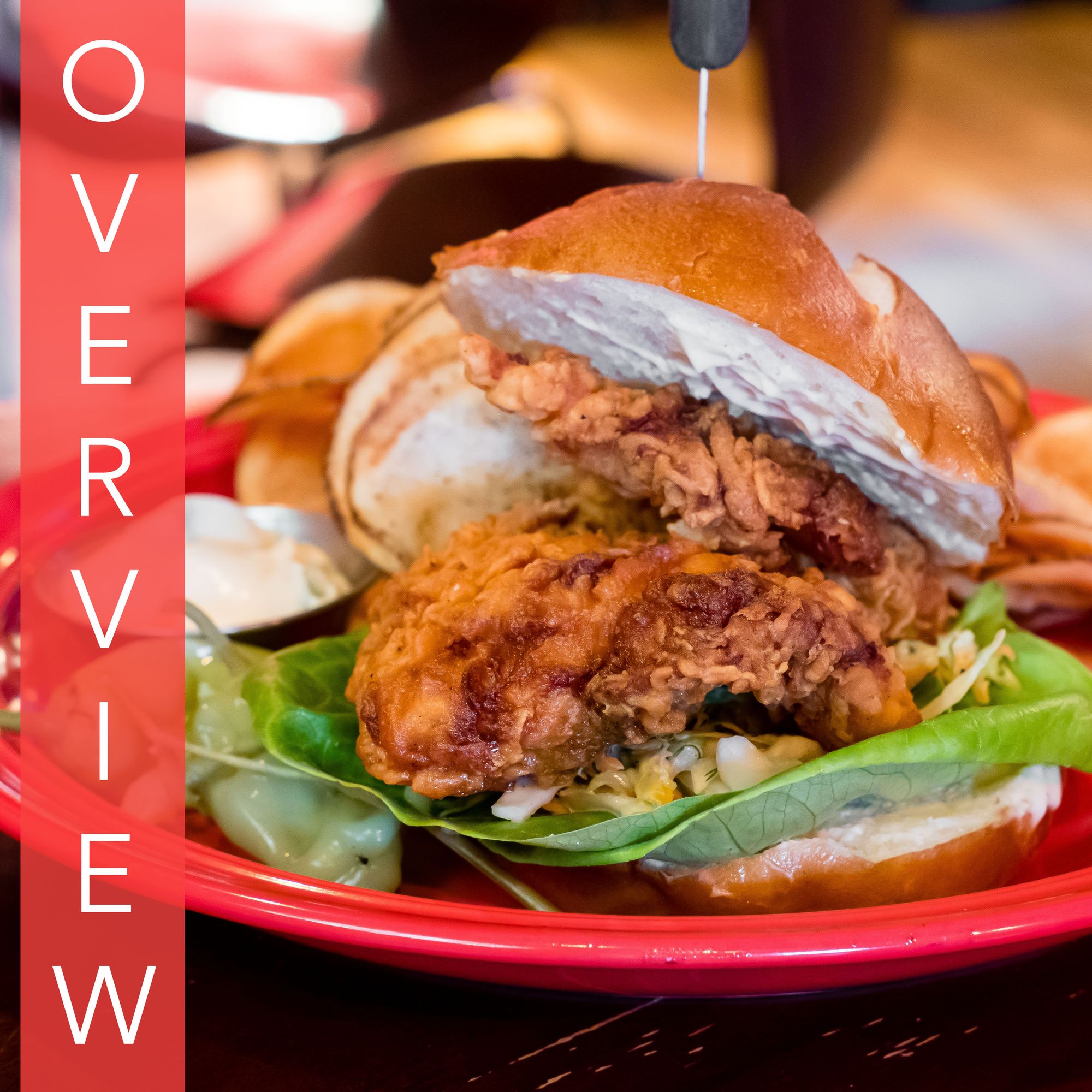 Food and Drink:
Team GlueCrew came here for a Thursday dinner after work and I had a great taste of the following:
The 7 Deadly Sins: Lust Cocktail ($12)
The 7 Deadly Sins: Old Fashioned Pride ($12)
Deep Fried Brie Bites ($8.50)
Goat Cheese Stuffed Roasted Jalapeños ($7)
Nashville Hot Chicken Sandwich ($15)
Mac and Cheese ($13)
It wouldn't be a religiously-charged bar without some religious-charged drinks, so enter the Lust and Old Fashioned Pride cocktails. On Lust, this was essentially a Bourbon Peach Sour mixed with Jim Beam, peach schnapps, simple syrup, fresh lime, and egg white. For the sweeter-biased palettes like mine, this was the perfect start to our evening. The glass was also adorned with some sour gummies which added even more kick to a jolly drink.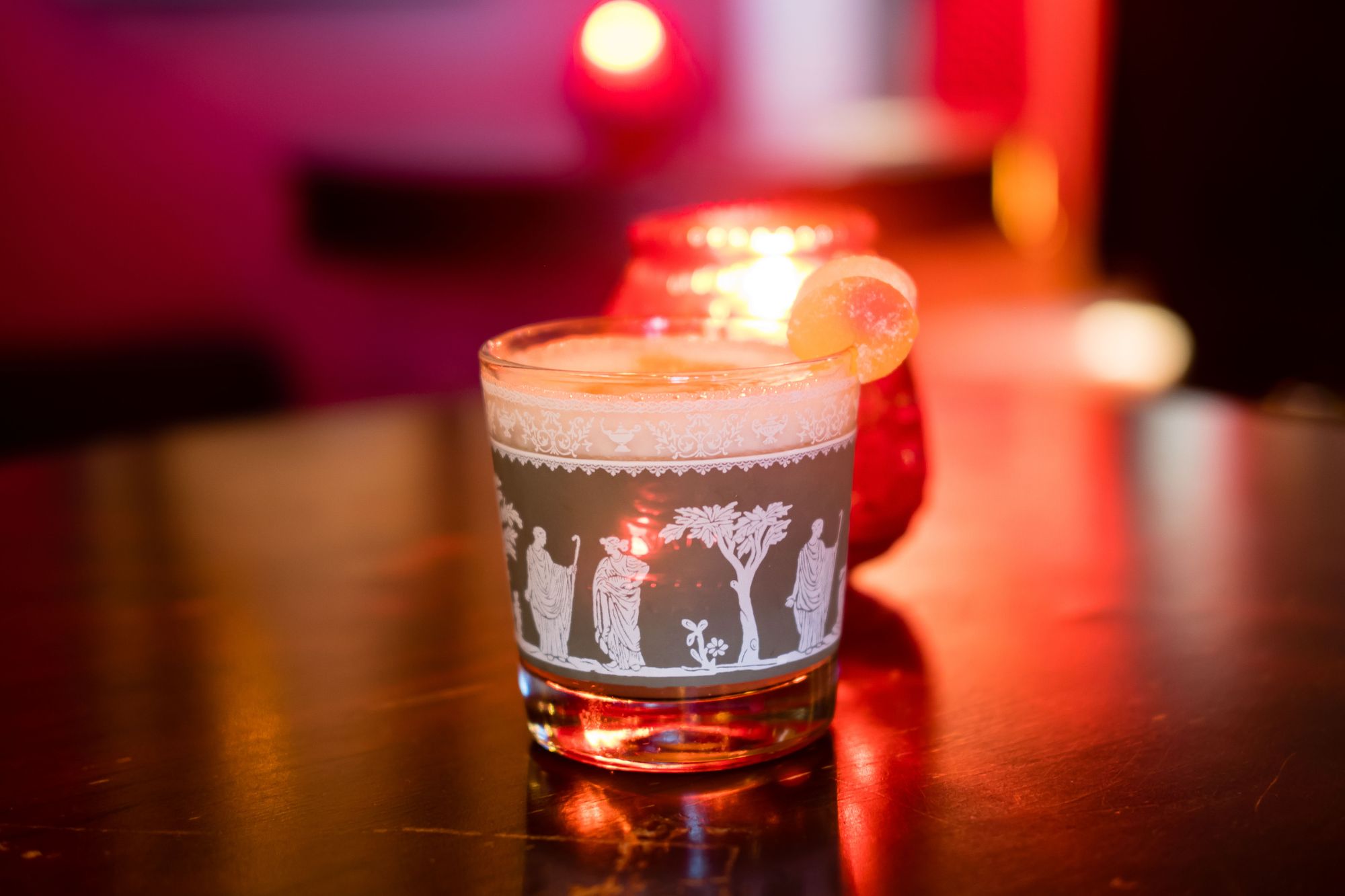 I really dug the name of this cocktail. If one lusts for something, one tends to crave some excitement having that something is expected to deliver. I imagine sweetness on the taste buds (especially from the processed sugar of the candies) would epitomize that kind of drive on a gastronomical sense. I guess you could just order a "Bourbon Peach Sour" but that would be kind of missing the point of this curated cocktail menu.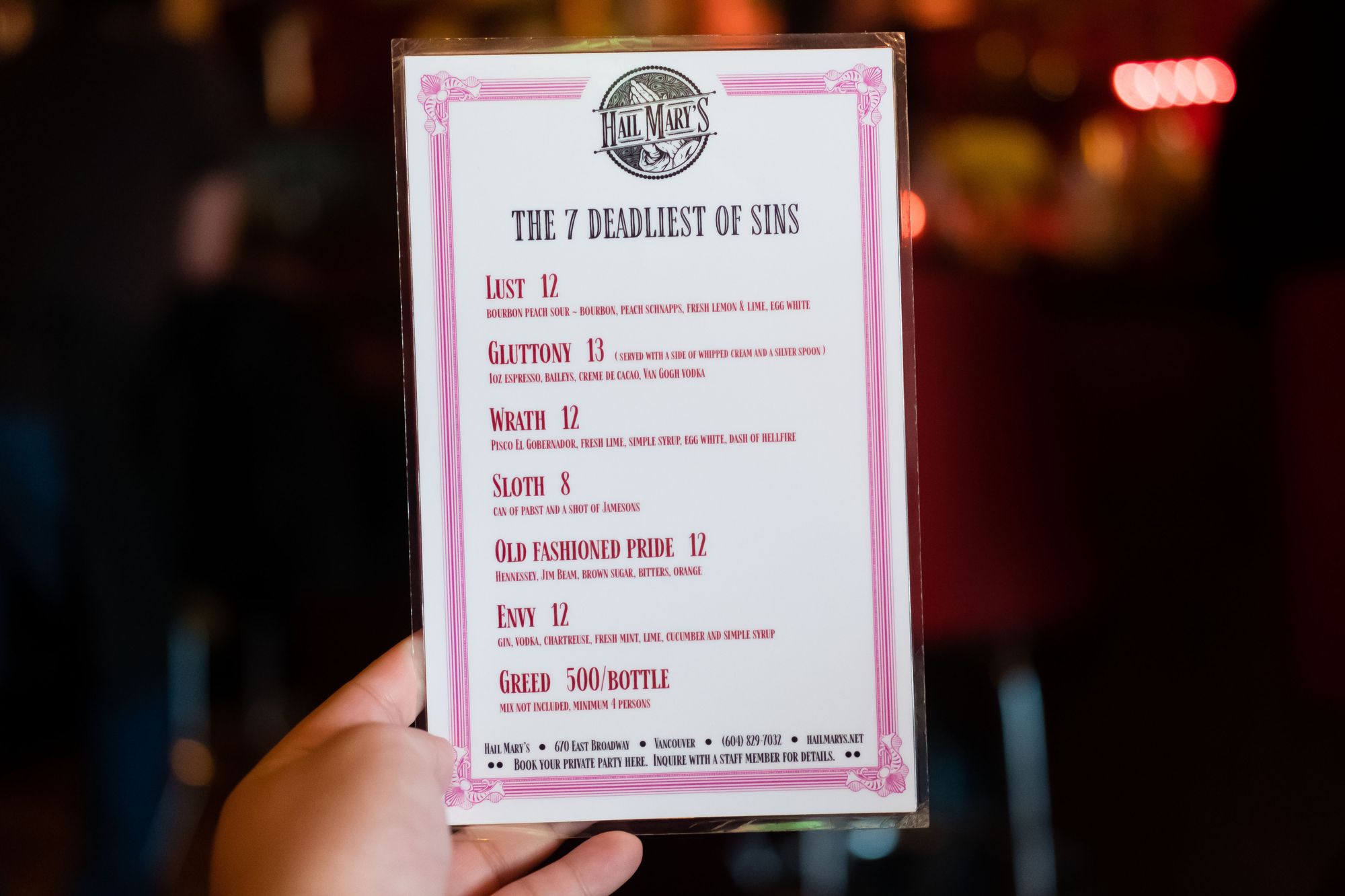 The Old Fashioned Pride was a Hennessy mix with Jim Beam, brown sugar, bitters, orange. This was a sipping kind of cocktail with a ton of front-facing punch that mellowed out into an almost therapeutic tranquillity which was especially apparent at the end of the drink. As pride is a feeling or deep satisfaction derived from one's own achievements, I like to believe that the achievement of finishing an Old Fashioned is akin to supreme to such deep satisfaction. Speed could matter too though I wouldn't recommend you shoot down this cocktail as an Old Fashioned is best enjoyed slowly, in my opinion.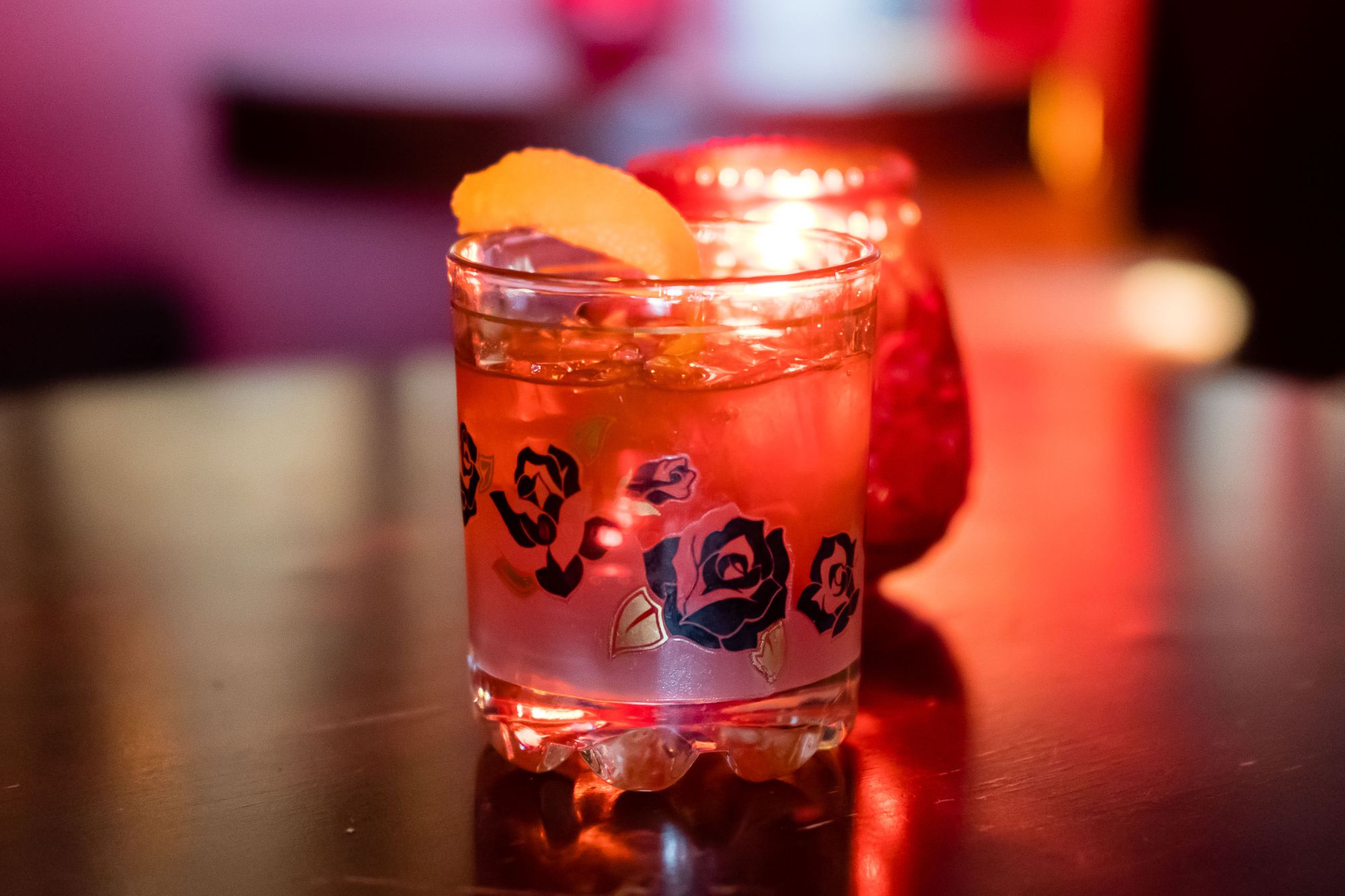 Moving onto food, the deep fried brie bites were panko-crusted brie with mango coulis and balsamic reduction. I was really impressed with the amount of texture afforded by this panko breading. Each brie bite had a hefty chomp to it and the brie inside slowly oozed out once its shell was broken. Swirling each brie bite into the mango coulis helped to balance out the flavour profile as there was a lot of brie (not that too much brie is a problem either though).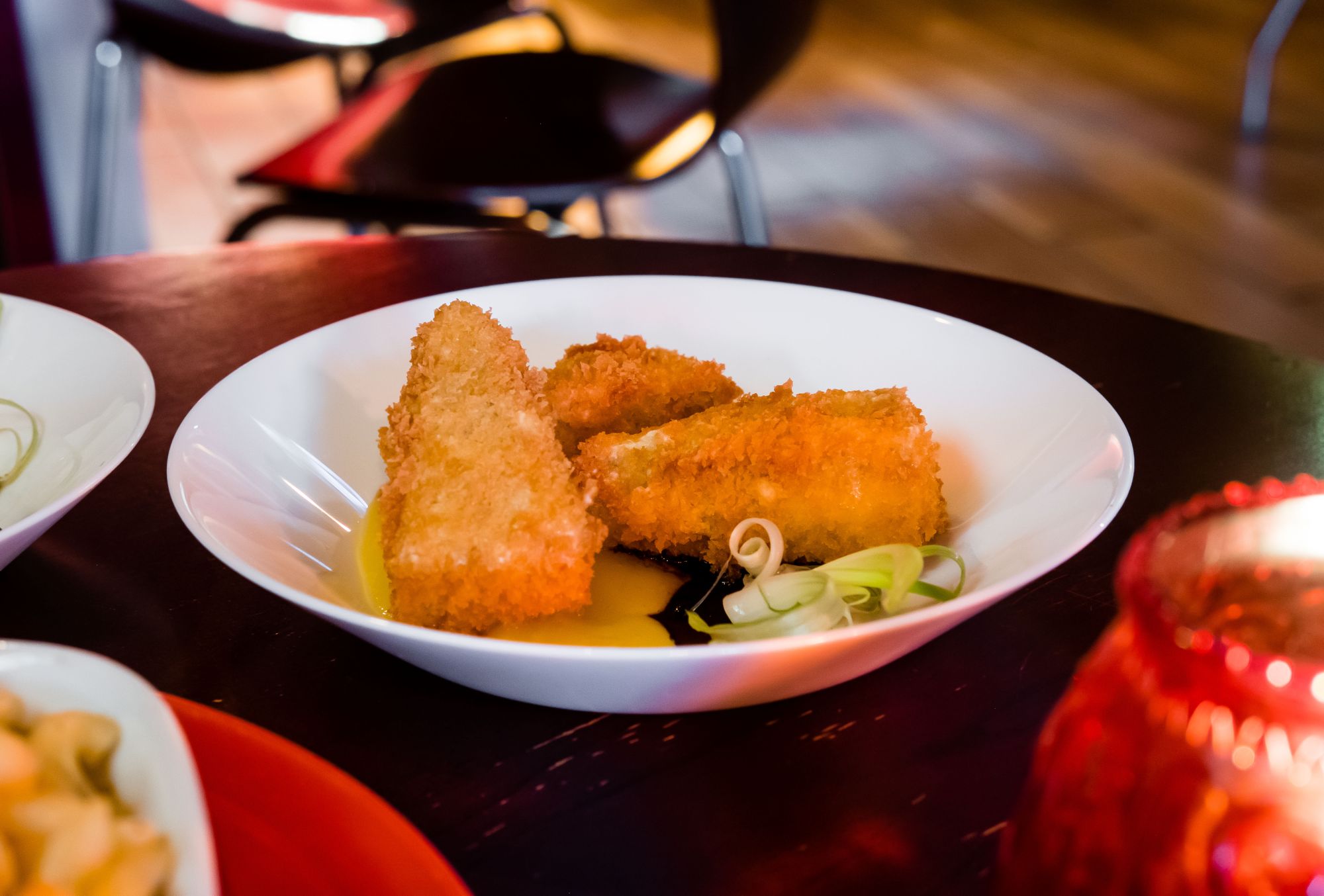 The goat cheese stuffed roasted jalapeños were drizzled with balsamic reduction and served with toasted baguette. These jalapeños were a joy to look at. I wonder how much time was spent shelling out and stuffing the peppers, but the end result is glorious. These were even cheesier than the brie bites and though the baguettes were great serving vessels, I would have personally preferred some additional sweet sauce like the mango coulis on the brie bites.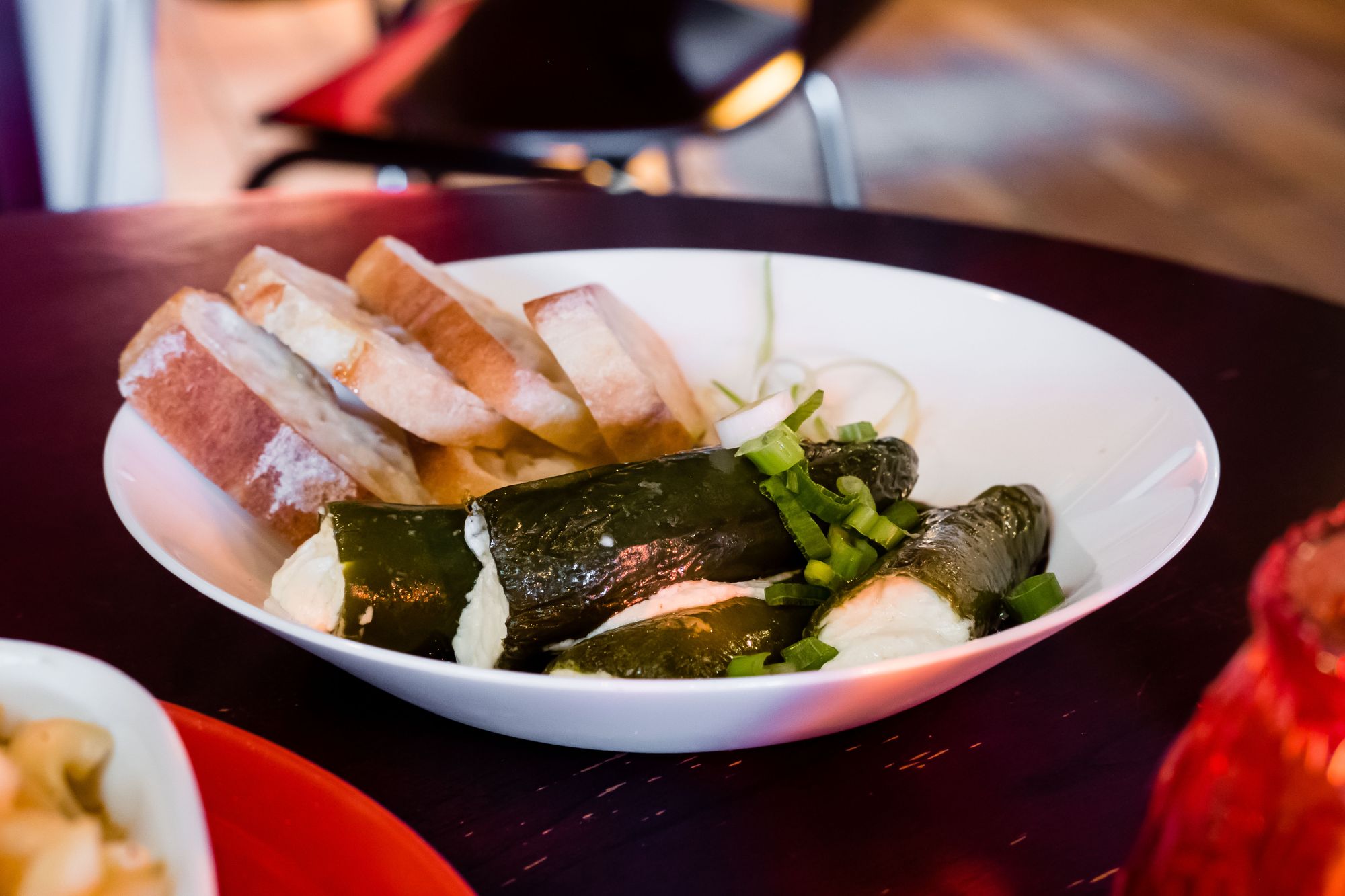 The Nashville hot chicken sandwich came next. This was fried chicken with a cayenne butter glaze, served on a pretzel bun. There really isn't enough love in the Vancouver dining world for pretzel buns. I think the only other place I've had a pretzel bun burger was at Hopcott Meats and that's way out in Pitt Meadows. In burger land, the bun matters, and the pretzel bun at Hail Mary's delivers on a pretzel-tasting crust and a fun sponginess to squeeze.
Bun aside, the fried chicken within was glorious. Served with hearty greens and slaw, every bite into this sandwich was crisp and juicy. The chicken was especially moist under the crispy batter. I didn't find the hot cayenne butter to be that spicy so I'd recommend popping in the jalapeños on the side to up the heat. The house-made chips were a fun accompaniment. Though I found some chips near the bottom to be soggier, this didn't detract much from the $13 sandwich.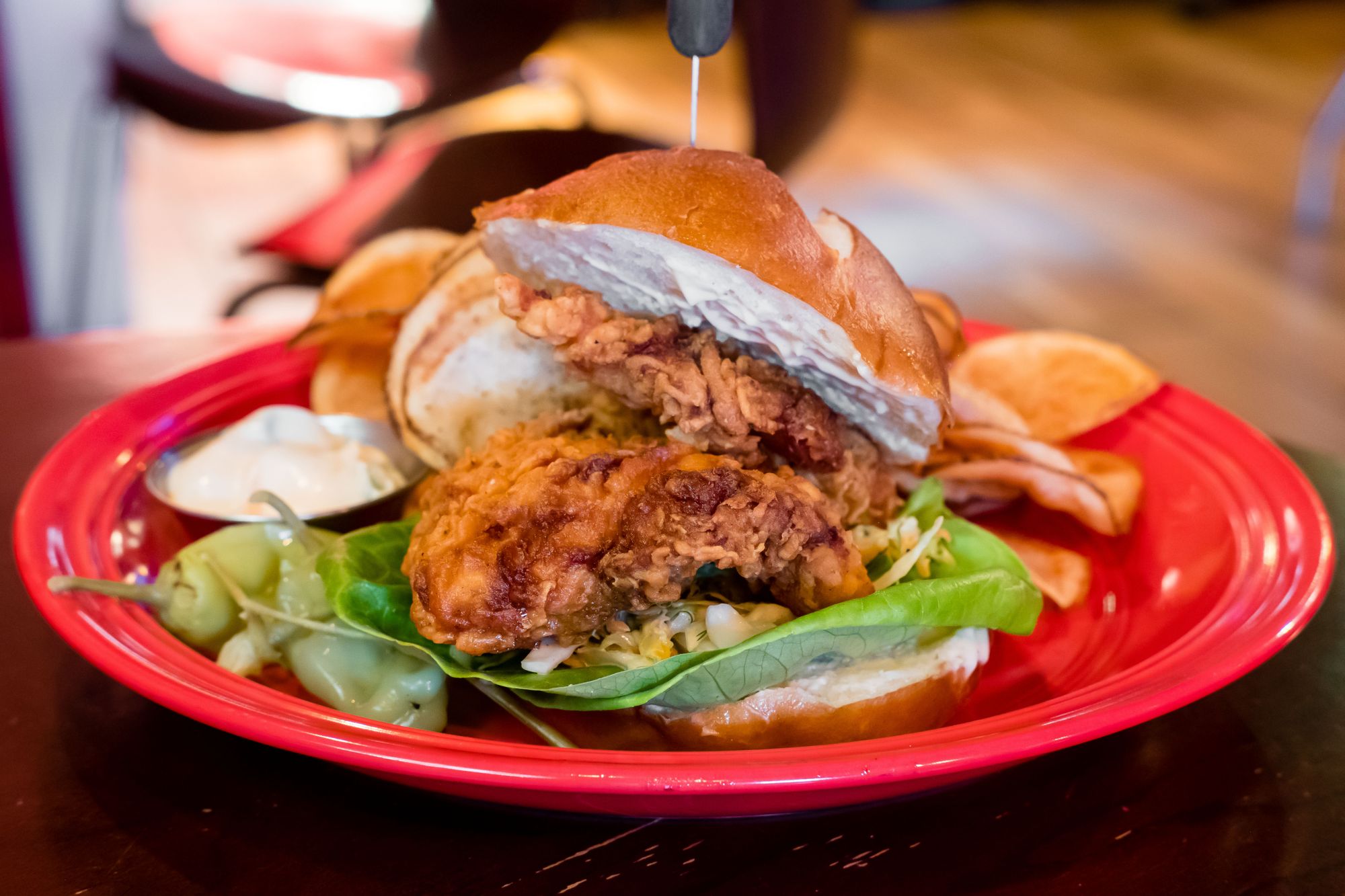 Our final food item was the mac and cheese in all its homey glory. This was a three cheese blend and served with green salad. The worst thing that can happen with mac and cheese is an uneven blend and thankfully that was not the case here. Each spoonful of macaroni was a heaping helping of pasta joy (medium chewiness) and having the macaroni teeter over the top of the bowl made it seem that much more ginormous. It was so ginormous, that we opted to take about half of it home. Can confirm that this mac and cheese did well in the microwave the next day.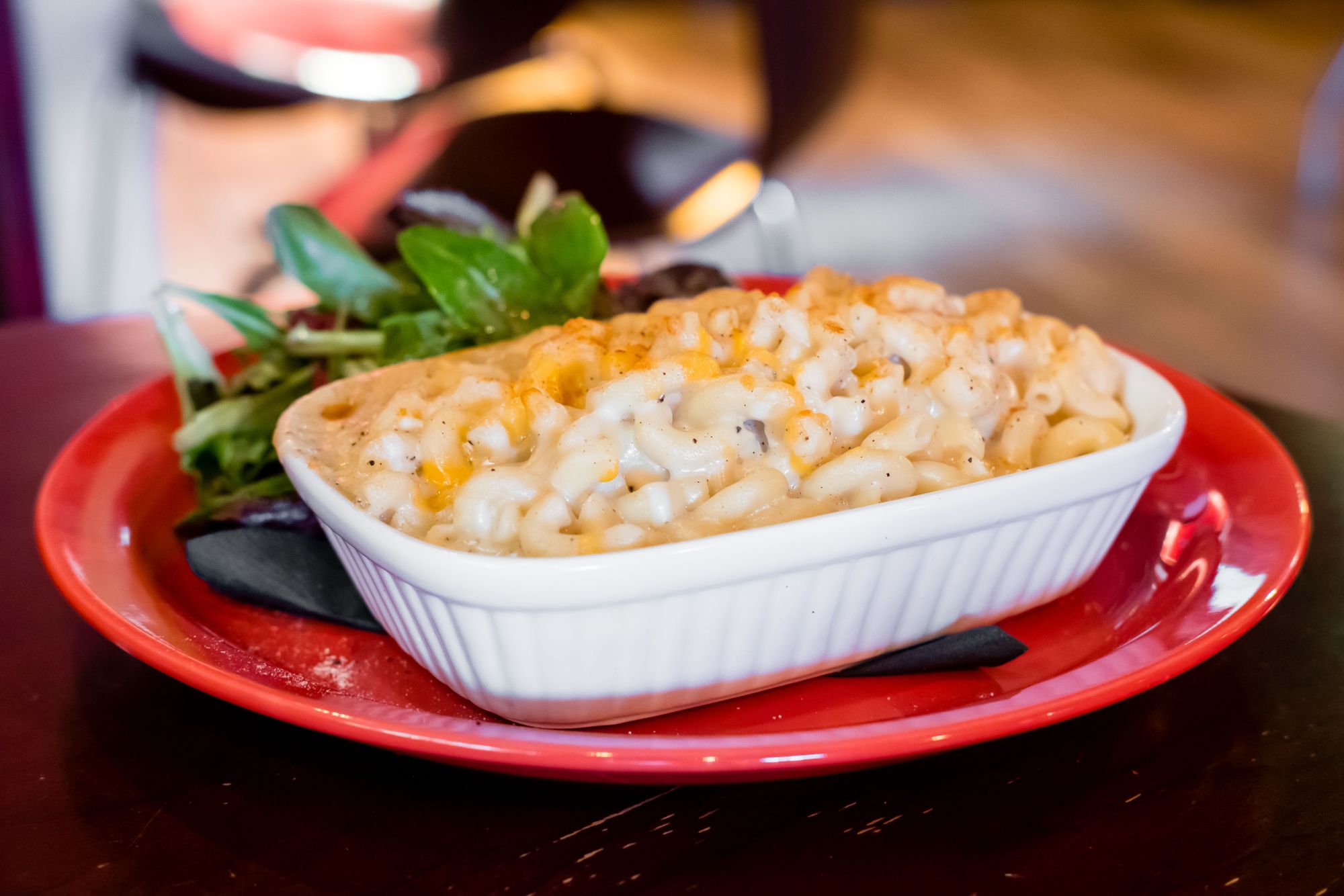 Features:
There's no experience like one at Hail Mary's. Walking in the front door, it's immediately apparent that the whole space has been redone relative to the previous business there. Red is a big colour theme and religion the prominent initiative. Mother Mary, Jesus, and biblical references line the walls and even the bar in this establishment. It's quite a cozy experience once you're sitting inside either at the bar, a high table, or a lounge table. Regulars appear to be well-taken care of as I noticed the bartender greeting guests by name as they came in.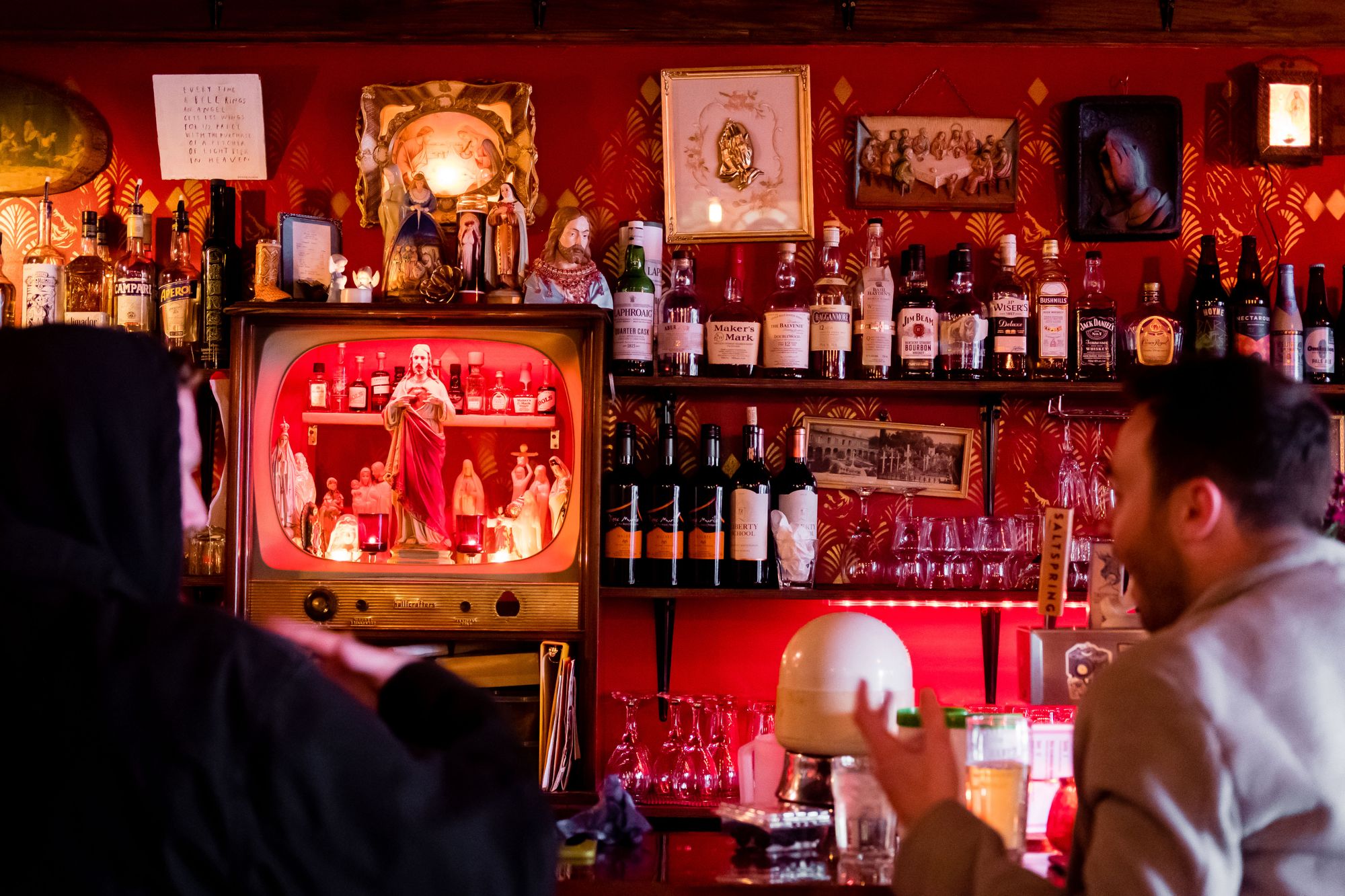 Fun fact: the owners live in the area which is pretty heartwarming to hear. Visit Hail Mary's is supporting an East Vancouver business with a very local demeanour.
Trivia night runs on Thursdays at 7pm so if you want to grab a team and participate, here's an East Van spot you can get your facts on for.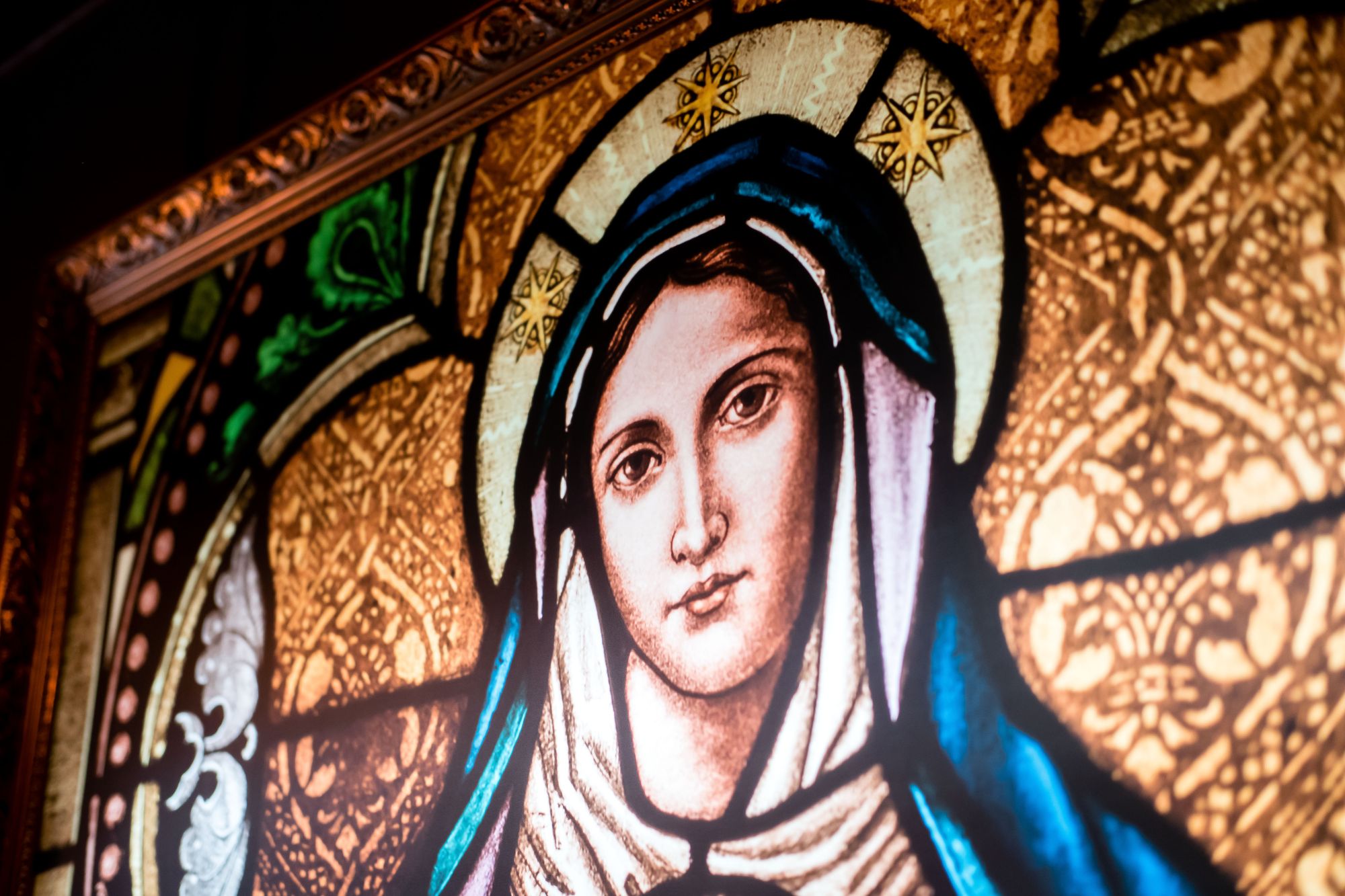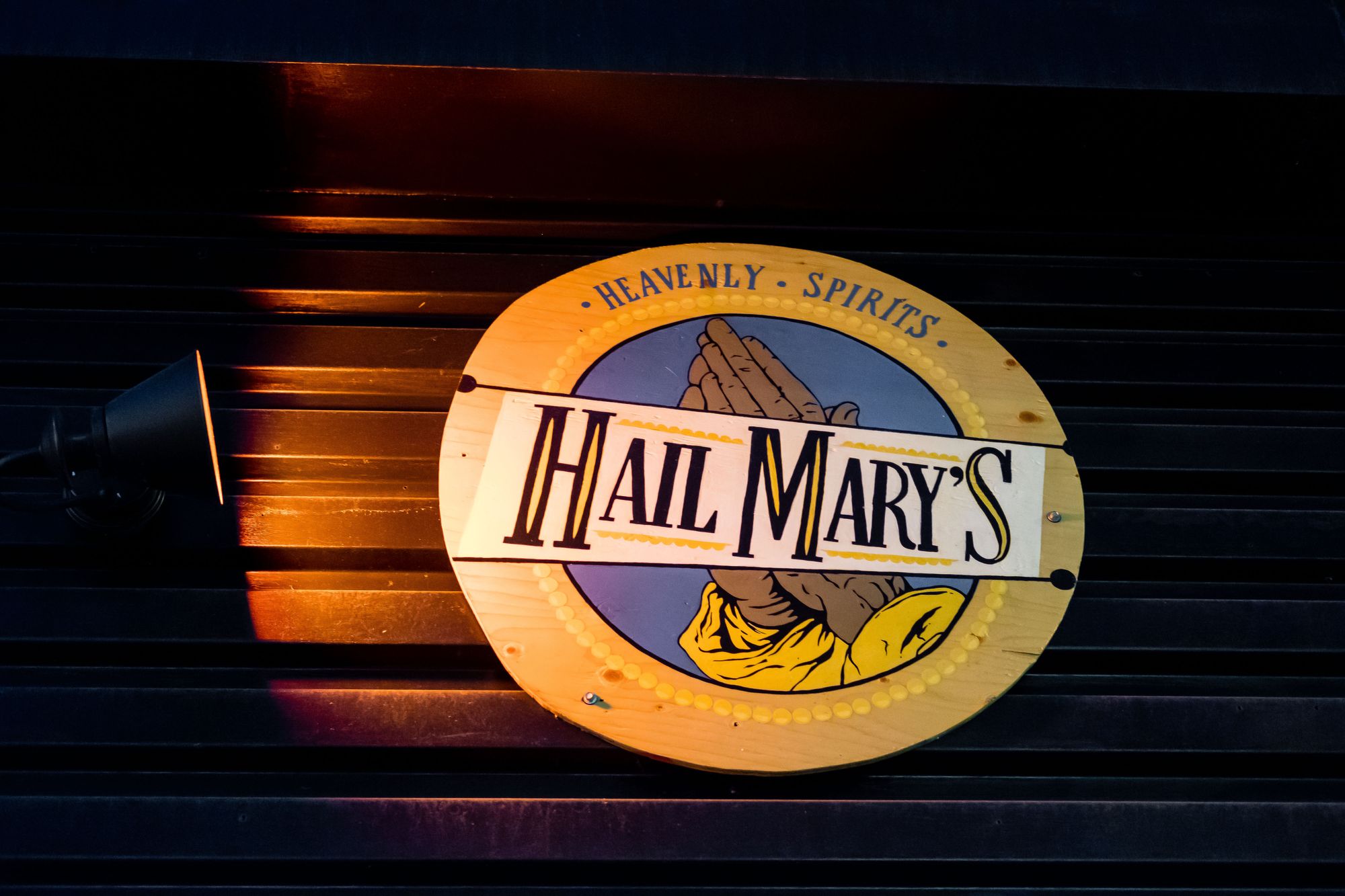 Final Thoughts:
One-liner: Unique bar setting with a forward-thinking cocktail menu, solid food, and lots of love for regulars
Highlight: Nashville Hot Chicken Sandwich
Price per person: $16-$35
Would I go back? Yes.