Happy 2018! With a new year, I thought it would be fitting to share one of my finer experiences. I found myself at the recently-opened Honey Salt, 1 of 5 eateries found at Parq Vancouver. With a farm-to-table concept, does this upper-midrange restaurant exhibit a promising menu or are all the Society Cakes you're seeing on Instagram just a fad? Read on to find out.
Disclosure: I was a plus one of a guest at a media tasting. All opinions are my own.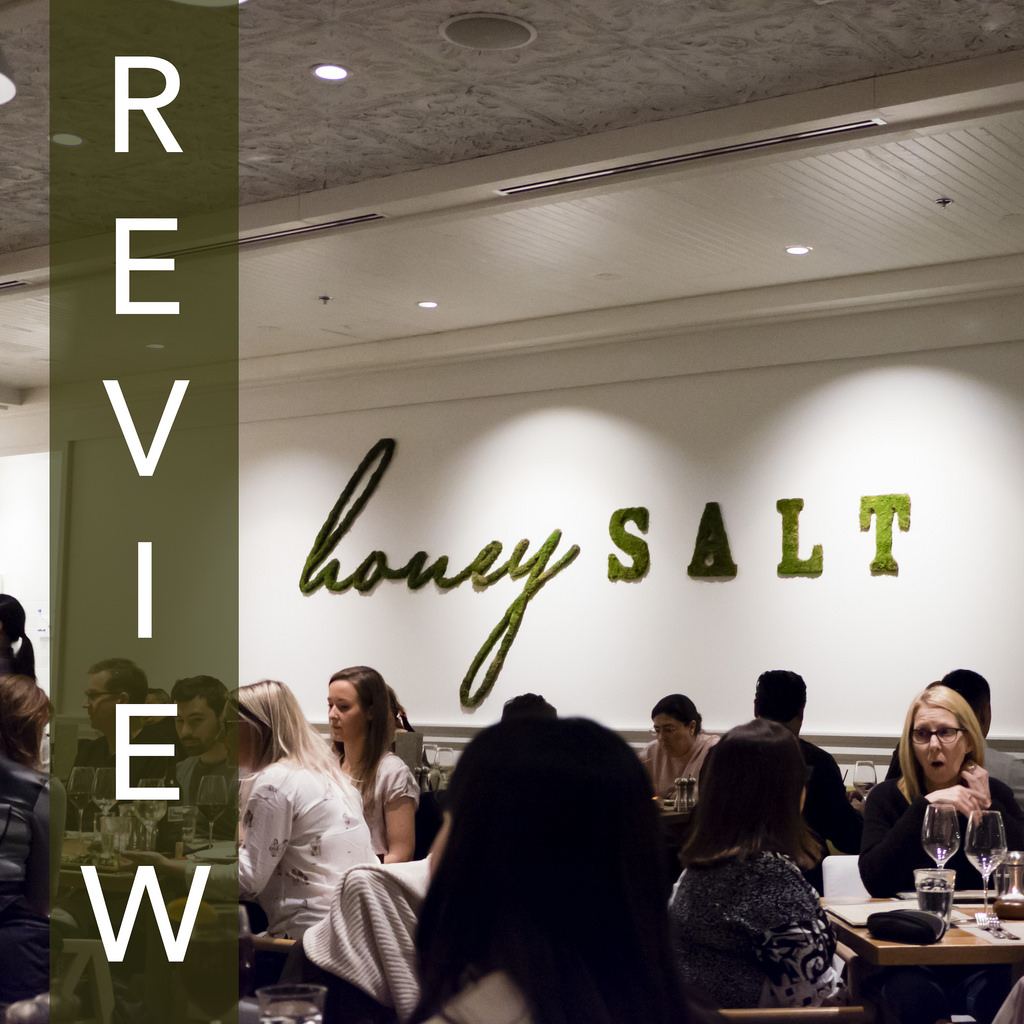 Food:
Team Tastic came here for a Saturday night dinner and I had a great taste of the following:
Little Louie Cups ($22)
Honey Salt Market ($25)
Organic King Salmon Steak ($34)
Iberico Pork Secreto ($37)
Society Cake (~$11)
The little louie cups was dungeness crab, avocado, hearts of palm, and jalepeño served with salt and vinegar chips and lettuce cups. This was something pretty similar to Chinese appetizers where you take a lettuce cup and shovel in some tasty filling and chomp down. In this case, that tasty something was the fresh-tasting crab in a solid mix. The salt and vinegar chips were extra thick cut and added an essential crunch.
I'm probably the only person who will note this but the lettuce here was pat dry. So many times at other restaurants I've had to shake out puddles of water prior to filling them in with the goods, but excess water was not an issue at Honey Salt.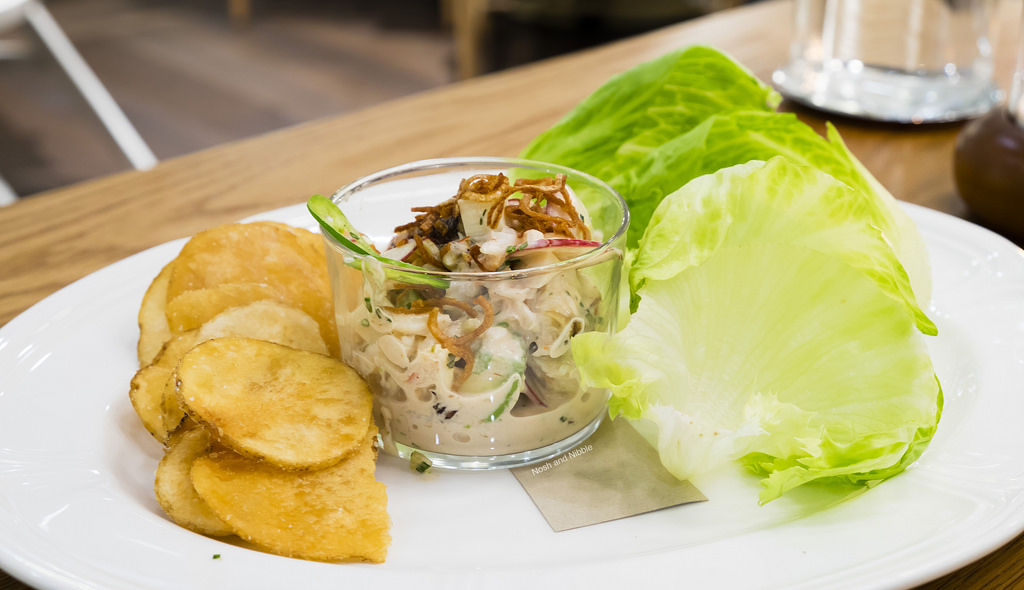 Little Louie Cups
Emblazoned in a double-bordered box on the menu, Honey Salt Market was not to be missed. Served on a cute, table-sized stool, this collection contained charcoaled beets and squash, pickled vegetables, cauliflower hummus, peppers, radishes, heirloom carrots, sweet potato chips, and goddess dip.
The dips here were fantastic. In particular, the goddess dip was a light avocado dip that left room for tasting all the vegetables. The attention to detail was pristine with the meticulous presentation of the vegetables. The only gripe I had with this dish was how raw the carrots and radishes were. It was a trying effort to chomp down on them and I'm not sure I'd want to go through that again for $25. I think I'm more of a roast vegetable guy.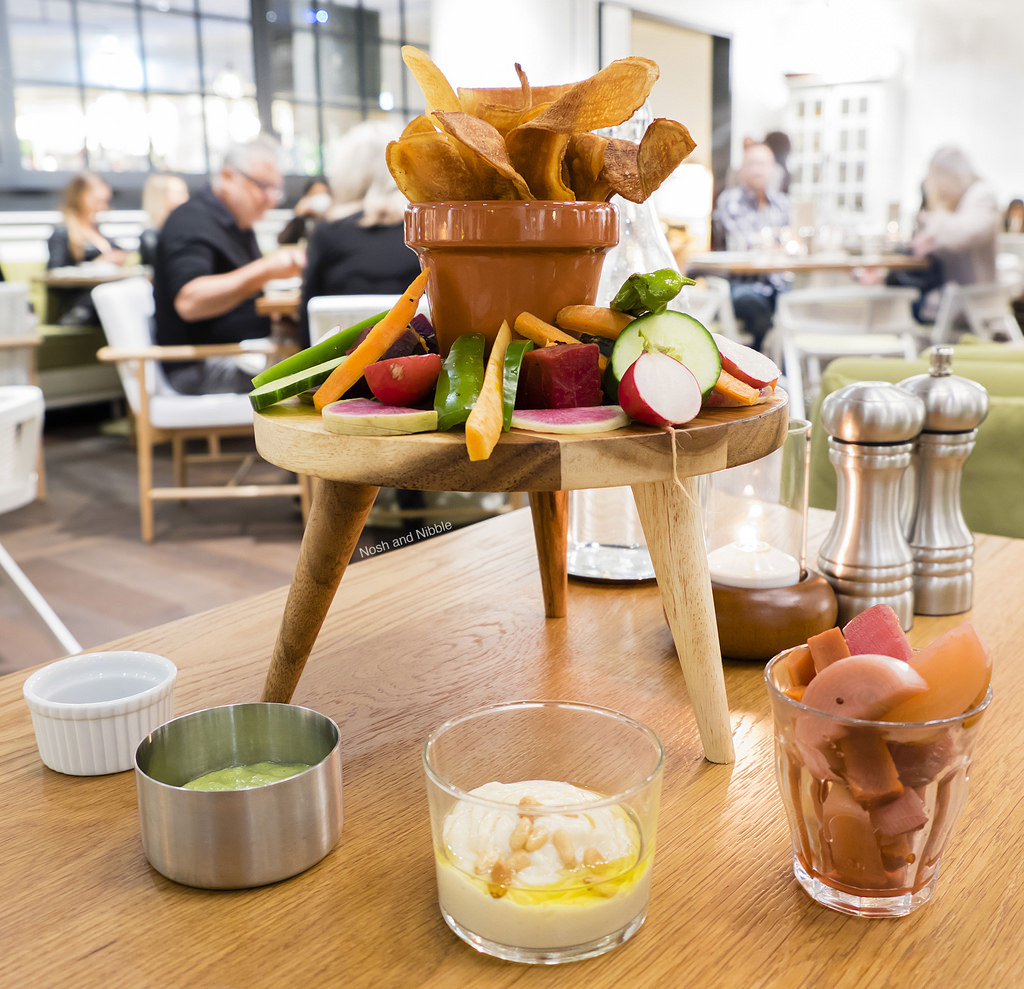 Honey Salt Market
Moving onto mains, one we had was the organic king salmon steak. Dungeness crab made another appearance but this time as a stuffing. How often do you see crab stuffed in fish? This was a technical marvel and reset my expectations for other hotel restaurants (looking at you, Dockside Restaurant). Served with a generous dose of charred lemon, this salmon had all the fixin's and changed the salmon scene for me.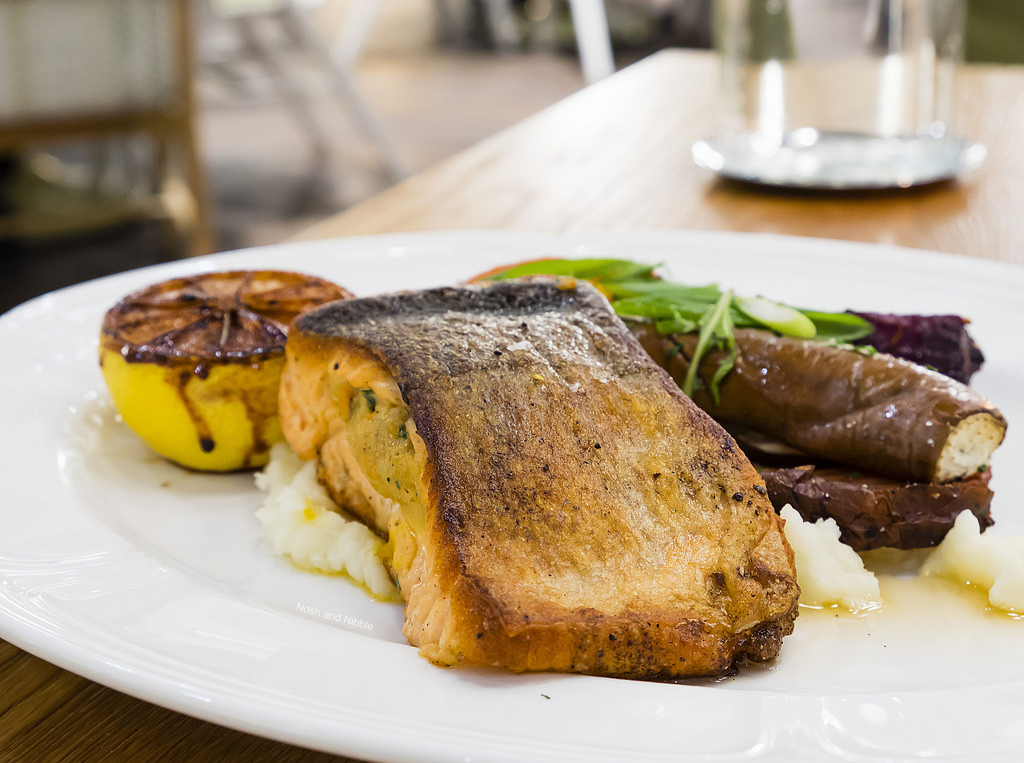 Organic King Salmon Steak
My favourite dish of the night was our second main, the iberico pork secreto. Labelled as a "secret" cut of pork, this exquisite chop was sourced from pigs fed with acorns as part of the regular diet. Acorns! This pork was the juiciest I had ever had and was fully flavoured end-to-end. Again, this was paired with all the fixin's (charred leek, roasted squash, spiced chickpea and smoked egg aioli). For first-timers to Honey Salt, there's no other main I would recommend more.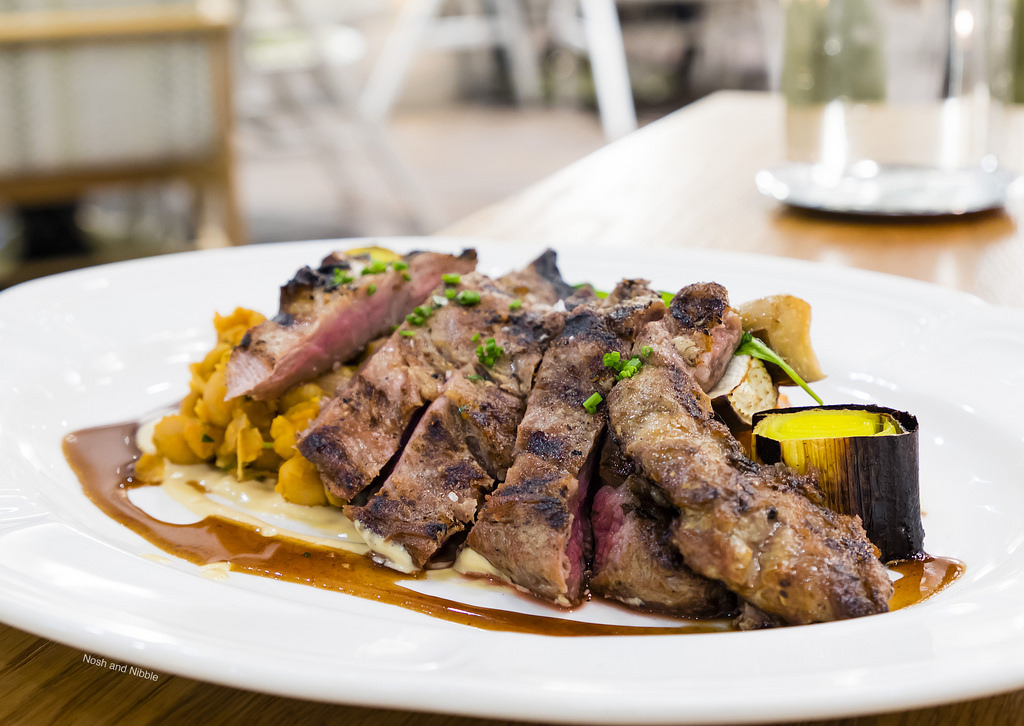 Iberico Pork Secreto
For dessert, we settled on Instagram's favourite from Honey Salt – the Society Cake. Mash together a banana bread loaf with chocolate cake, intersperse them into pleasing layers with ganache, and finish with a scoop of decorated ice cream, and you have every diner's comfort dessert dream. I kid you not, this cake was larger than the Honey Salt Market (in mass) and required a takeout box to complete its consumption. Each layer was extra moist and I loved the razor-sharp cut which added to its sense of class.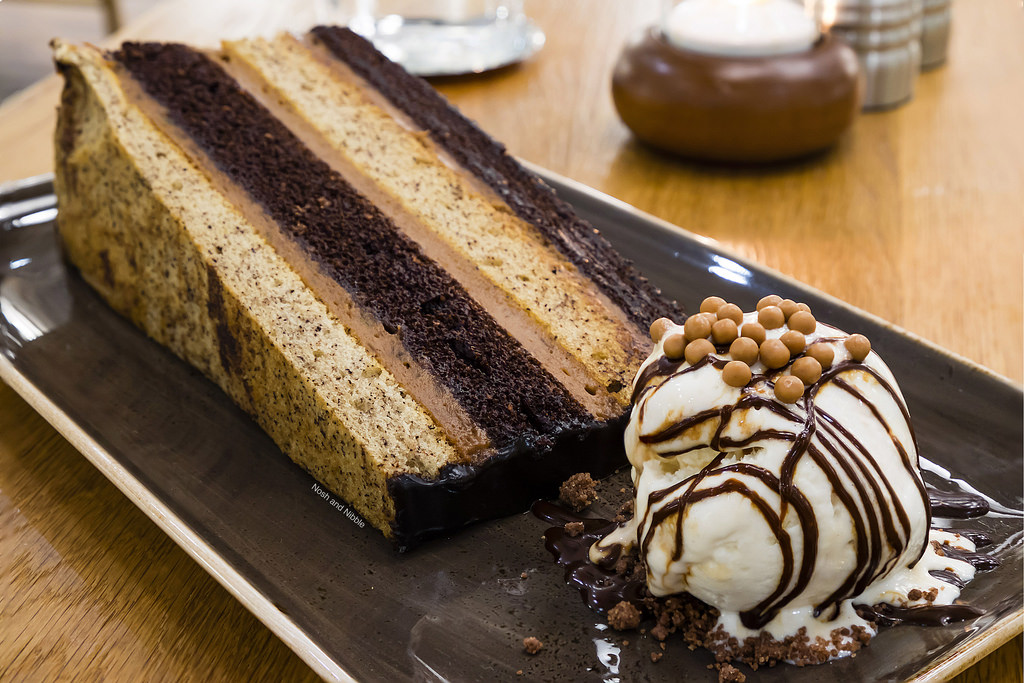 Society Cake
Features:
Serving chef-driven, farm to table cuisine with an emphasis on locally and regionally sourced ingredients that highlight the bounty of British Columbia in an approachable and comfortable setting.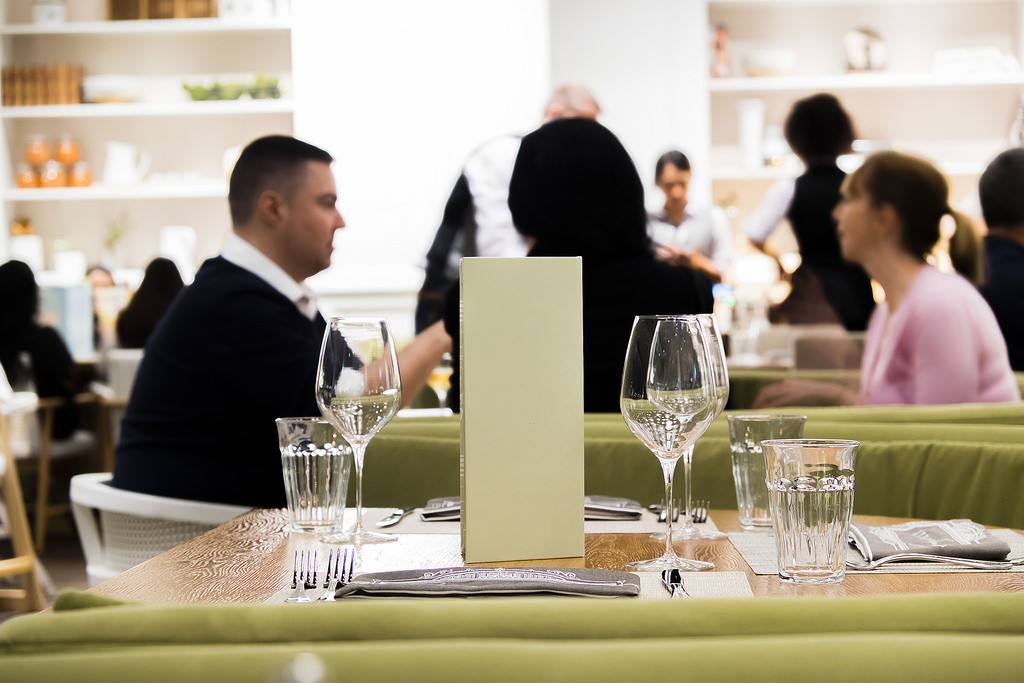 Honey Salt Seating
Honey Salt is one of five restaurants inside the Parq Vancouver entertainment venue. Located in the lobby of the JW Marriott, this large restaurant features a front lounge as well as a dining room in the back. The dining room was where we sat, and the feel was as if we were in someone's home. Cozy lights, bookshelfed walls, and classy booth added to this homey feeling. There's seating for about 80 guests in the dining room and probably a ton more in the front lounge.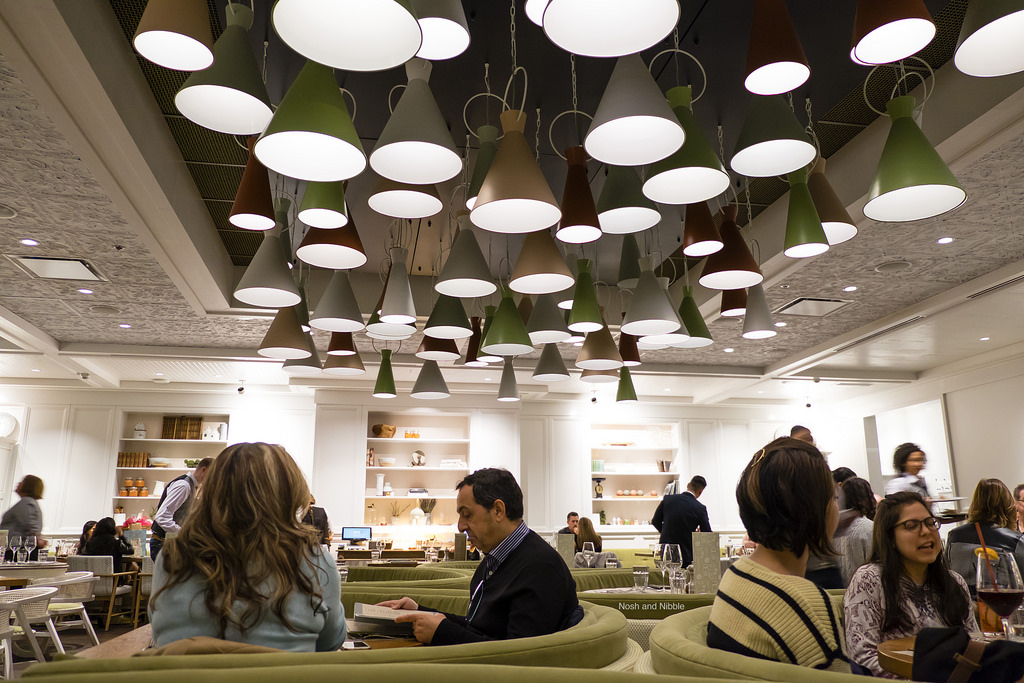 Inside Honey Salt
Service:
Service during our visit to Honey Salt was fantastic. Our server's menu knowledge was excellent and he tip-dropped the secret to the Iberico Secreto without a second thought when we asked how our cut was so juicy. Water top-ups happened within minutes and our server had enough time to check in on us multiple times despite a packed restaurant – signs of a restaurant that has enough staff on deck. There was a line outside the entrance when we left so I'd recommend coming with a group of no greater than 4 at 5:30pm if you don't plan on making a reservation.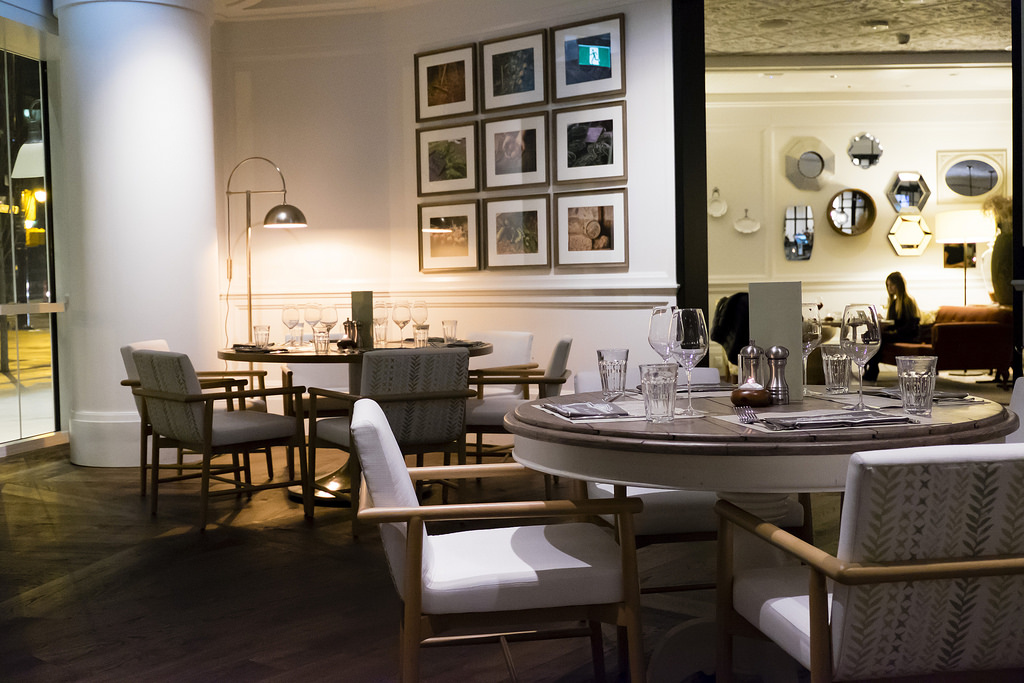 Inside Honey Salt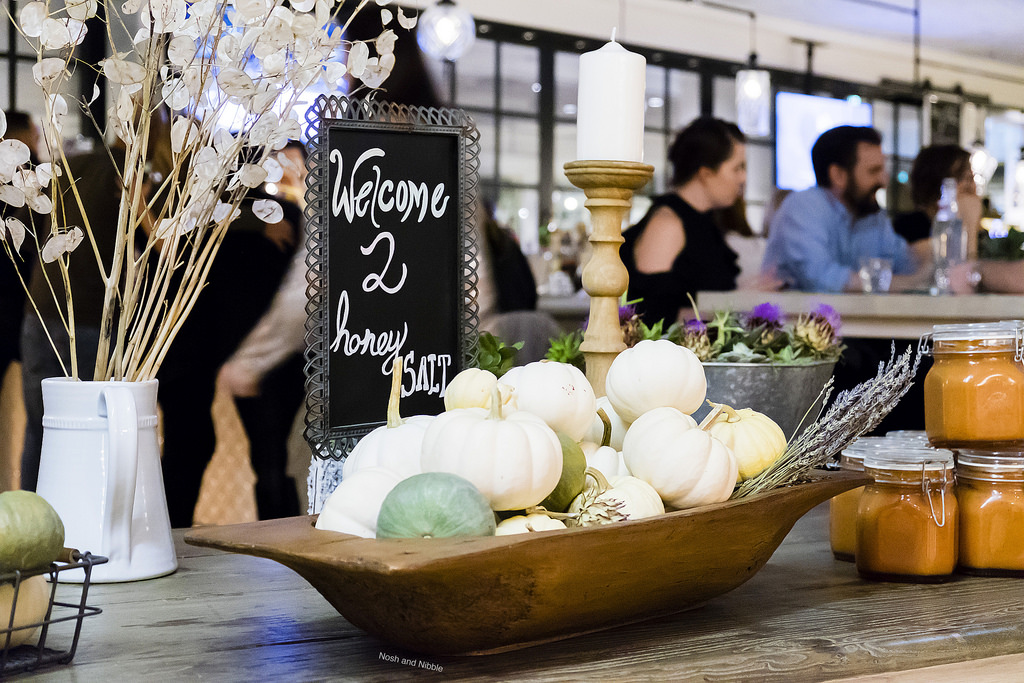 Outside Honey Salt
Final Thoughts:
One-liner: Terrific farm-to-table fare that challenges the status quo and still tastes as juicy as it sounds
Highlight: Iberico Pork Secreto
Price per person: $30-$50
Would I go back? Yes.