As 2017 comes to an end, I thought it'd be nice to share some noteworthy things that happened in the food world. This is a hyper-local list of things that either took place in or included Greater Vancouver. Listed in no particular order, here are all the eats and drinks I believe contributed something different to the dining scene in Vancouver, whether it was a new concept or a unique restaurant opening. Did you take part in any foodie happenings?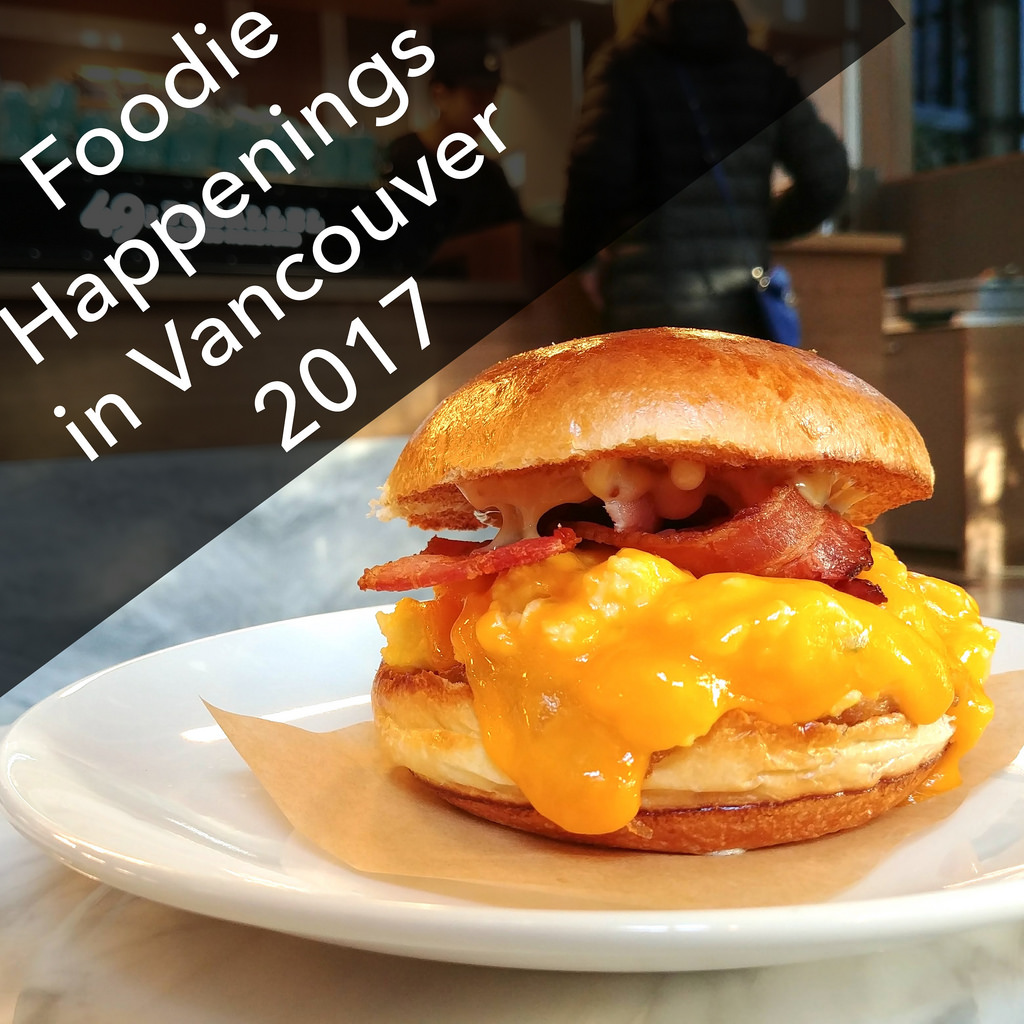 49th Parallel Coffee Roasters – Eggburgers
It might look like any other breakfast sandwich, but the eggburger came out rather quietly considering the pedigree of the 49th Parallel brand. This took the traditional breakfast sandwich recipe and executed it in a new way that shook the morning scene like never before. The eggburger is only available at the Thurlow Street location.
Stay tuned for a full blog post if it hasn't already been spoiled above.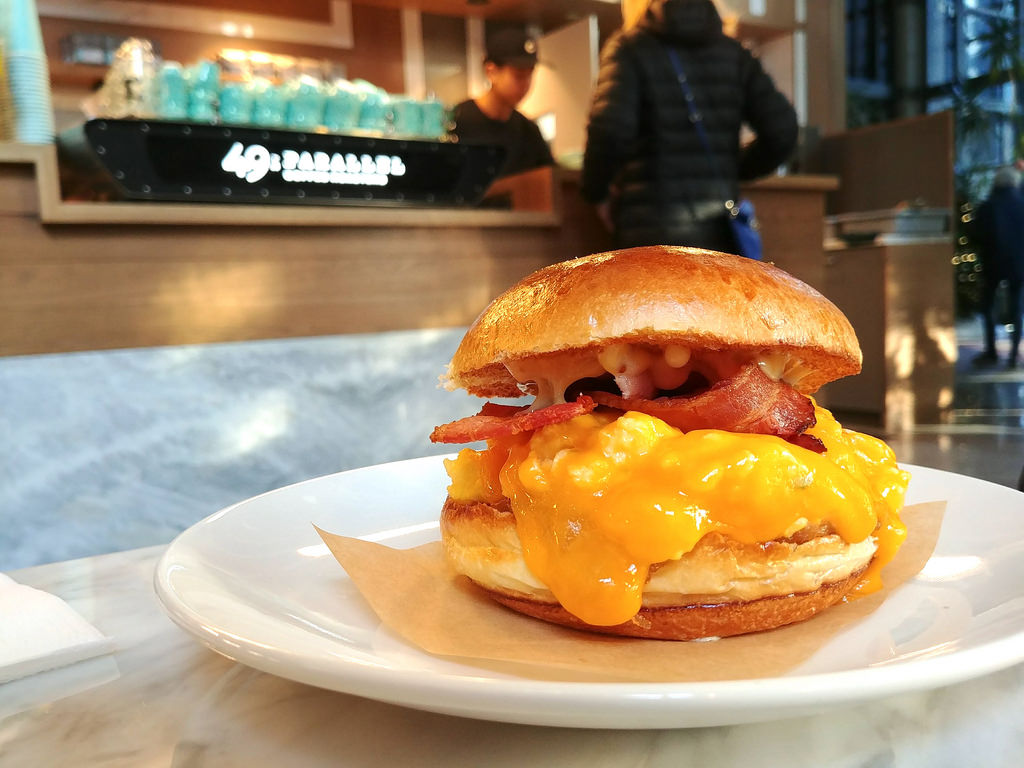 49th Parallel - The Doug Eggburger
Italian Kitchen's New Location
The housing crisis affected more than the average Vancouverite. Even bigwigs in the Glowbal Group restaurants were facing huge increases in rent (possibly due to overall land value spikes in most of Vancouver). Italian Kitchen was a victim and had to move up Burrard Street to an older building. The good news is they completely re-did the interior which looks amazing. It's still a bit of a shock hearing a large restaurant needing to move, and perhaps even more that they didn't just close down.
Click here to read my review of the new Italian Kitchen.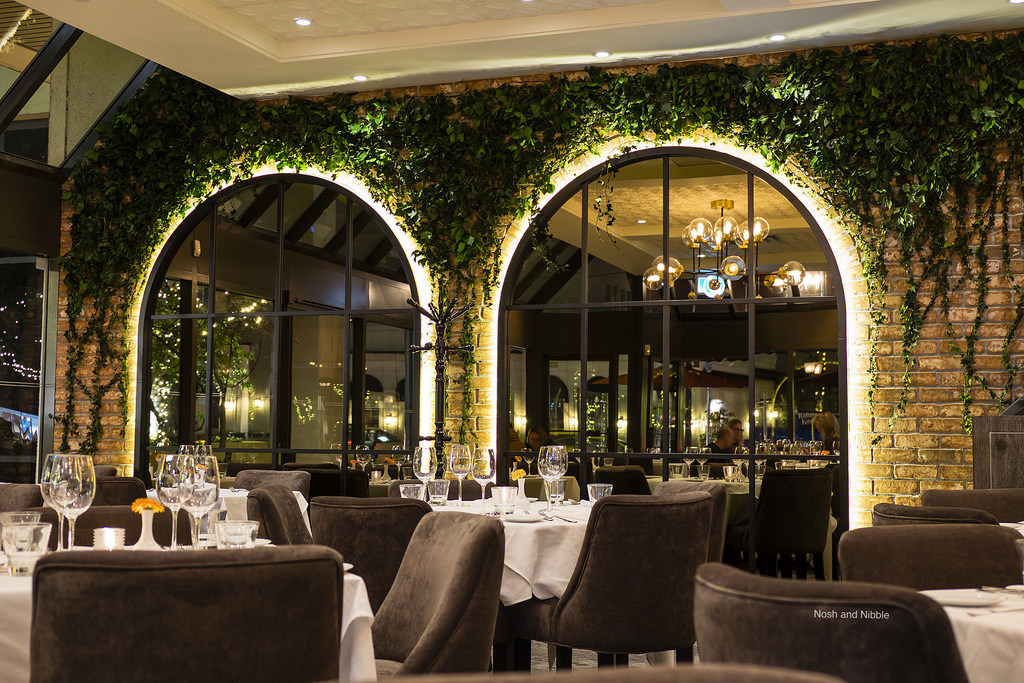 Italian Kitchen
ACME Cafe Closing
Speaking of restaurants in the housing crisis, ACME Cafe was a big tale of November, announcing its closure just days before the doors shut for good. Whether it was a case of the owners wanting to move on or soaring rents, this homey diner offered what was one of the best window seats in Gastown. Farewell, ACME.
Read my take on the food and drink of what used to be ACME Cafe here.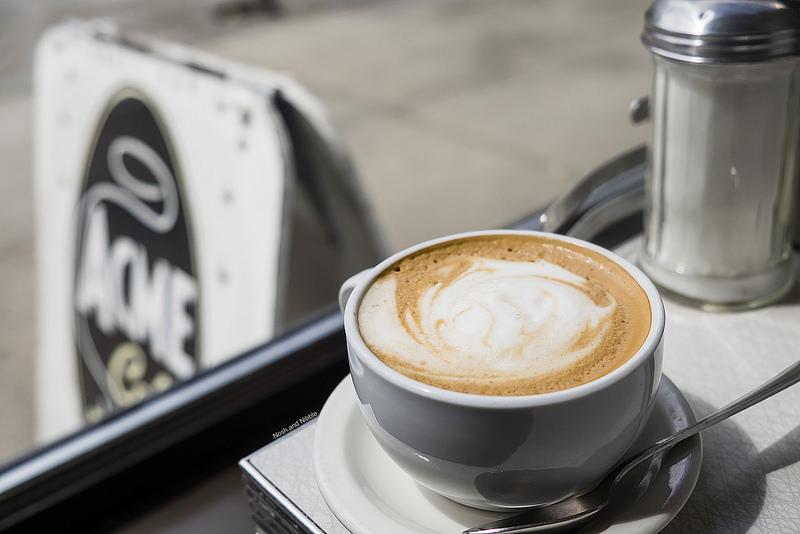 ACME Cafe
Burger Noir
This burger made huge waves on my Instagram and blog so it was a lock to be included here. A burger like no other needs no introduction. In my opinion, Burger Noir by Drew's Fresh Window was a fresh look at the handheld classic even if some naysayers discredit its claim to be a burger.
Read into the black magic here.

Burger Noir
EAT! Pastry
One year after returning from the ashes and having discarded its biggest event at BC Place, EAT! Vancouver bestowed upon Vancouverites a cheaper tasting event that likely caused at least one cavity among its 18 patisseries giving out unlimited samples. EAT! Pastry was a one-of-a-kind experience and I can't wait to see what happens next year given literally every shop of note was a participant this year.
Have a look at all 18 treats here.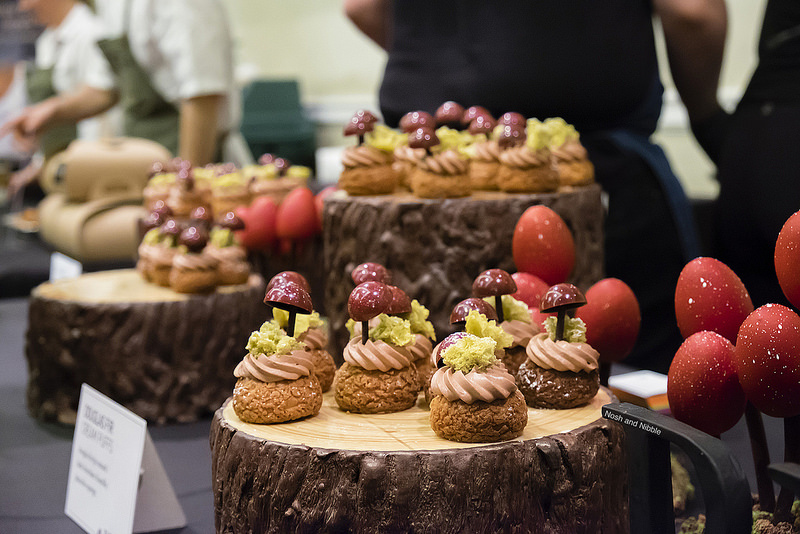 EAT! Pastry
"The Shop" at Two Rivers Meats
Butchers and restaurants have an intimate relationship, but perhaps none are as close as the one Two Rivers Meats has with its embedded restaurant. From cleaver-to-table, savoury seasoned meat is as fresh as it gets in this North Vancouver gem open-space concept.
Chomp into a bavette review here.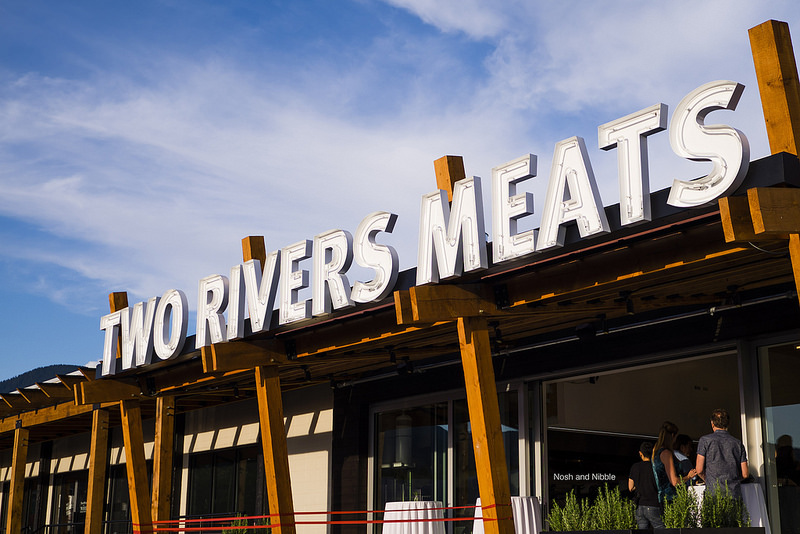 Frosé™ by Cactus Club
So legit that they had to trademark it, the Frosé was an instant classic in the year of rose wine. Too bad my experience on this occasion turned pretty sour, but at least I got a taste before the limited time cocktail went away.
Read all about the Frosé™ here.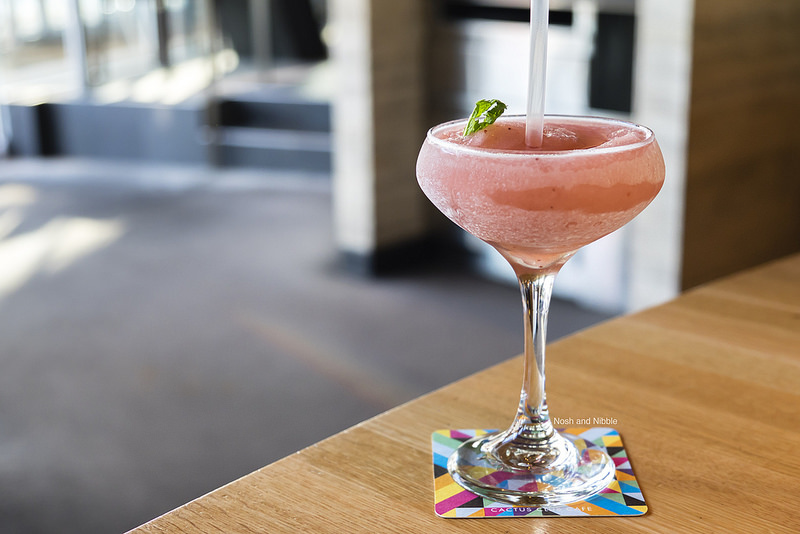 Dosanko's Homey Japanese Eats
In Vancouver, we're blessed with Japanese izakayas, ramen shops, and all the sushi joints you could ever wish to visit. Dosanko's opening in Railtown was a sign that homey Japanese cuisine was finally part of the Japan-in-Vancouver itinerary. There's no way I'd go back for a $17 eggs and rice (omurice) but I cannot deny that there was nothing like Dosanko until Dosanko opened this year.
Check out my visit to Dosanko here.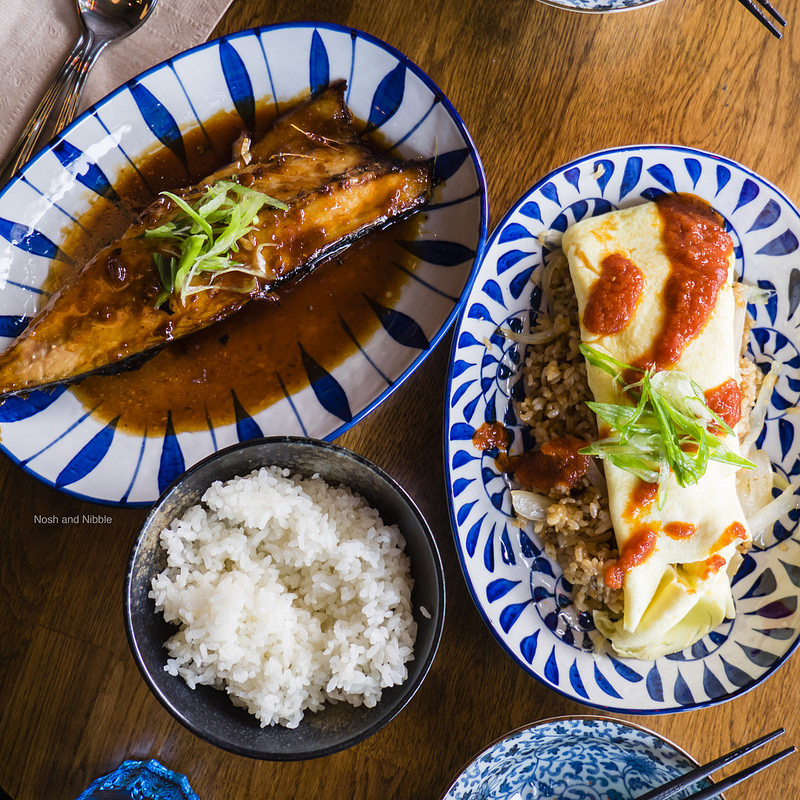 Starbucks Unicorn Frappuccino
It sounds like we're ending on a sad note but this is the last one, I swear. Wow did this drink take a ton of flack on social media! With its vibrant colours and upswing in rainbow-related GIFs, there was no virtual escape from this drink for a weekend. I tried to understand it, but in the end, I concluded this drink should probably stay in the Starbuck archives, never to raise its hooves again.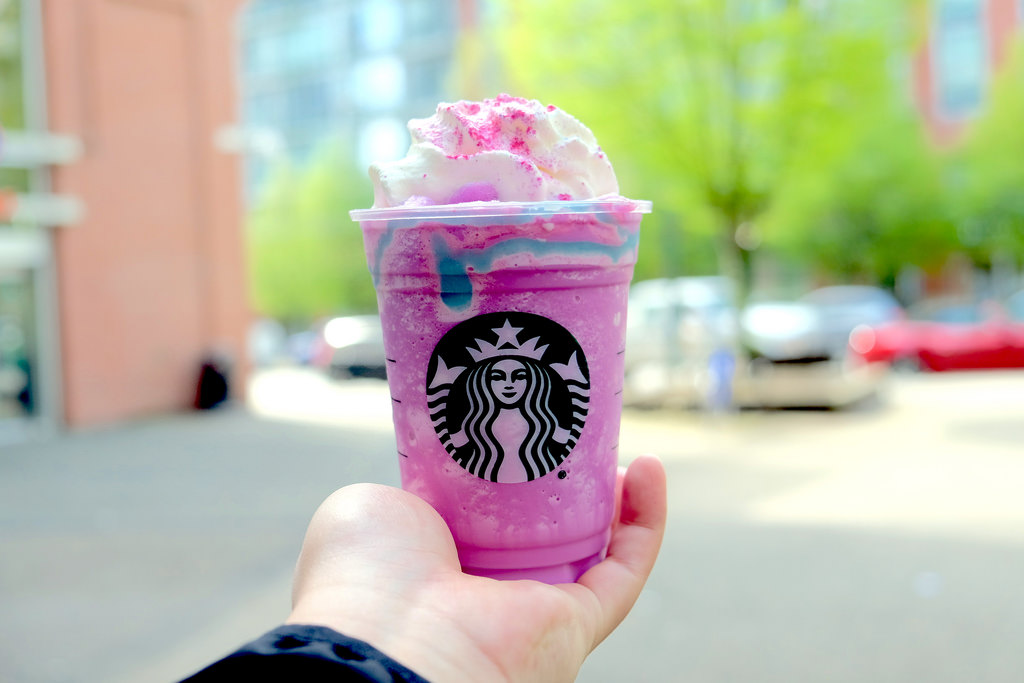 Starbucks Unicorn Frappuccino
Starbucks Reserve Coffee Bar
It might be considered cheating that Starbucks appears twice on this list, but this is actually a big deal. Starbucks basically acknowledged that Vancouver is full of coffee snobs it wants to appeal to, so they launched a reserve coffee bar to take advantage of that. They advertised French press, pour over, and Clover brewing methods, but only the biggest coffee aficionados would know about their off-menu siphon option.
Read about my thoughts on such a $10 cup of coffee.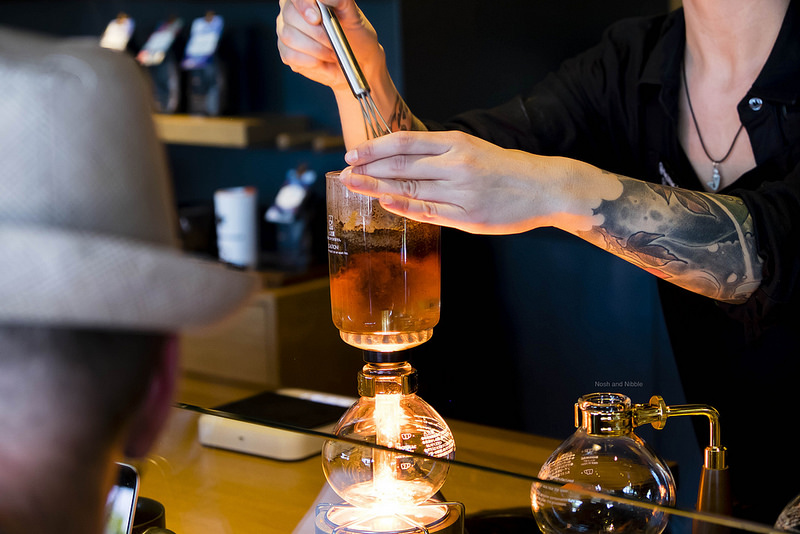 Starbucks Reserve Coffee Bar
And there you have it! 10 foodie happenings that touched Vancouver in 2017. I know I missed the Avocado Bay train, but it's on my to-do list. Did I miss any foods or drinks that you stumbled upon in 2017? Let me know in the comments or on social media!