It's uncommon for East Vancouver to receive Japanese cuisine in the form of ramen, curry, and stone bowls. More often than not, the most the east side gets are generic sushi stops with the occasional matcha pastry sold at a Chinese bakery. Kokoro Ramen aside, with Ichikame Shokudo opening's this month, does the Victoria Drive strip get something truly memorable?
Disclosure: This was a complimentary tasting provided in exchange for an honest review and no monetary compensation.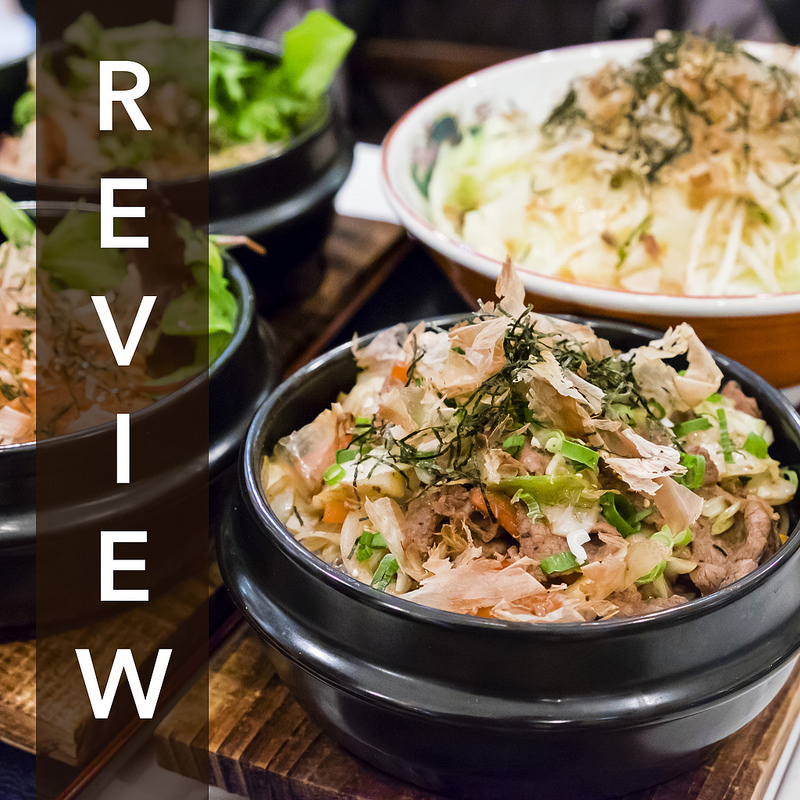 Food:
Team Foodiegram came here for a Tuesday dinner and I had a great taste of the following:
Ramen with Chashu, Menma, and Tamago ($9.45 + $1.50 + $1.50 + $1.50)
Kimchi Cheese Ramen ($12)
Italian Tomato Ramen ($12)
Pork Belly Samurai Rock ($13)
Katsu Cheese Curry ($12)
Beef Cheese Curry ($12)
Pork Yakisoba ($12)
Vegetable Mountain ($4.75)
Vegetable Croquette ($5)
Agedashi Tofu ($5)
Spicy Cheese Gyoza ($7)
Prawn and Cheese Gyoza ($8)
Normally I'm all about the ramen, but I'm starting with the ramens here because the broth in the classics (e.g. miso/shio/shoyu) was pretty faint. Maybe I've been spoiled by the intense garlic of Ramen Gojiro or the viscous tonkotsu broth of Jinya, but these lighter broths didn't do it for me and lacked the flavour intensity I enjoy. At $1.50 per topping, a $9.45 ramen adds up in price to be below par compared to the above options on my taste buds.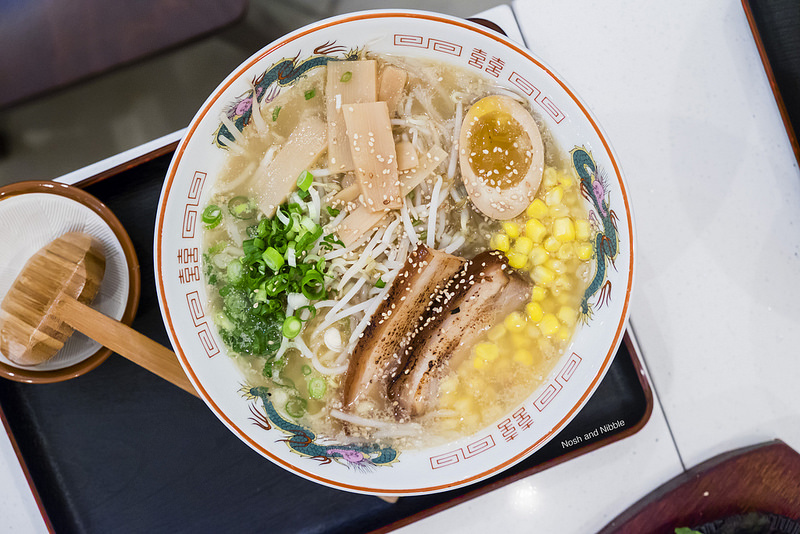 Ramen with Chashu, Menma, and Tamago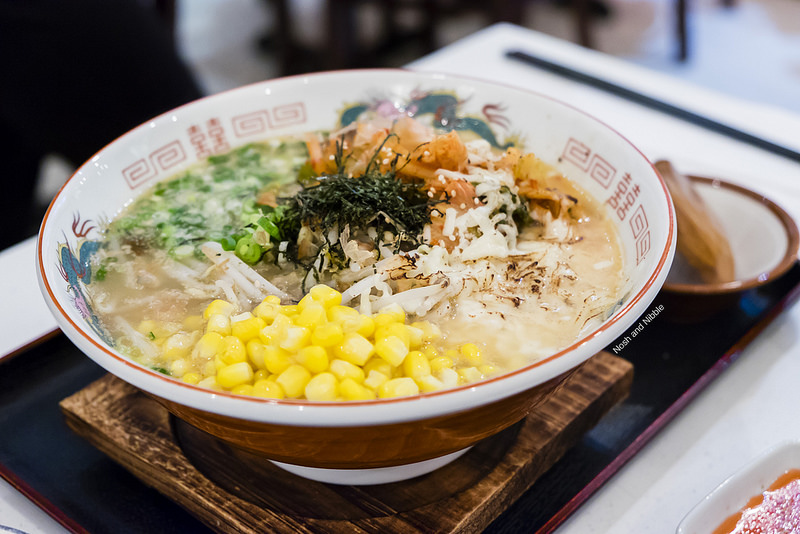 Kimchi Cheese Ramen
The Italian tomato ramen gets a pass though as it contained a much heartier flavour with lots of tomatoes. It's hard to find a good vegetarian ramen broth with enough flavour but this one delivered.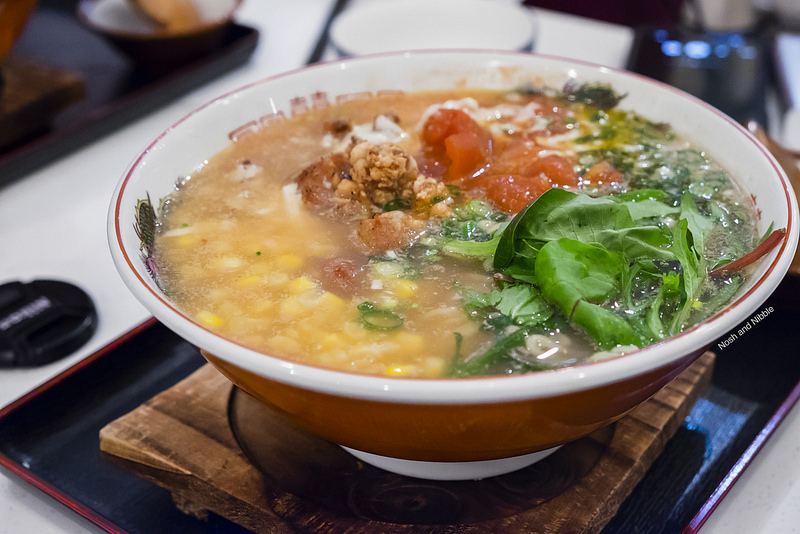 Italian Tomato Ramen
Now onto my favourite parts of the meal, any of the three stone bowls are solid options. These stayed hot, had tasty rice, and if they didn't come with the delicious pork belly, came with a hearty dose of curry to swirl everything in with. The pork belly was the juiciest meat with generous fattiness but worth the extra dollar.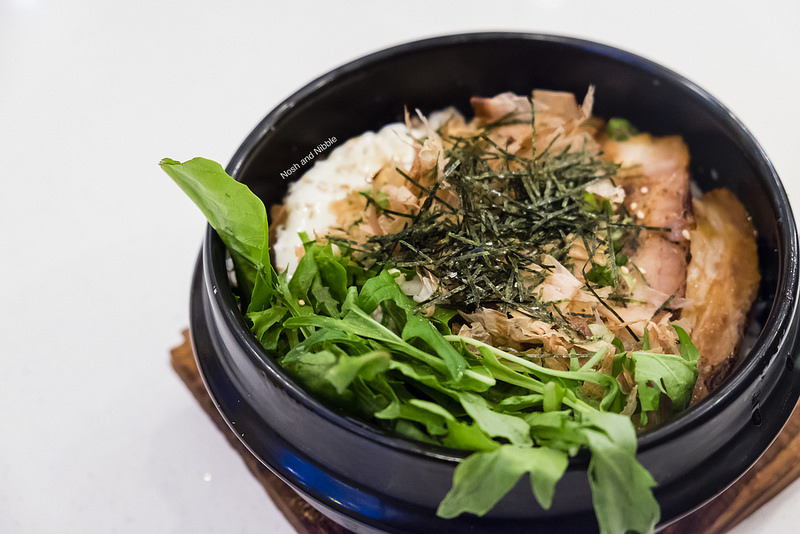 Pork Belly Samurai Rock
The katsu and beef curries bowl came with melted cheese which added even more savouriness. Solid satisfaction.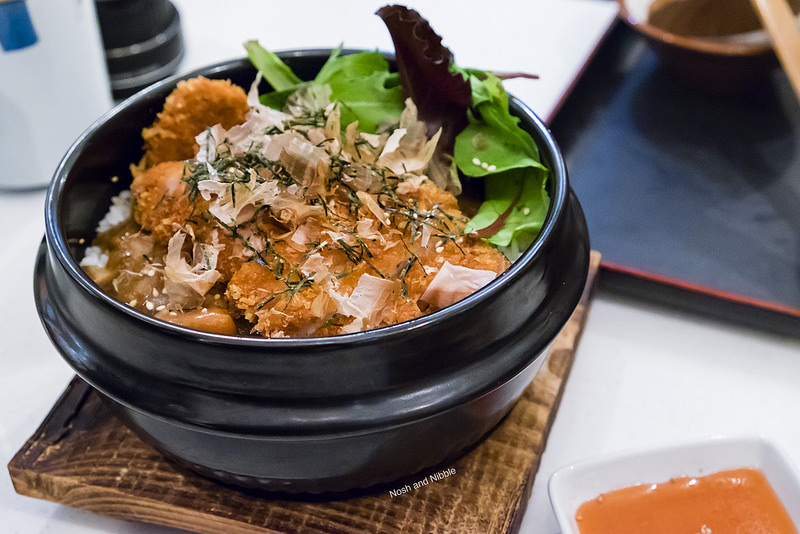 Katsu Cheese Curry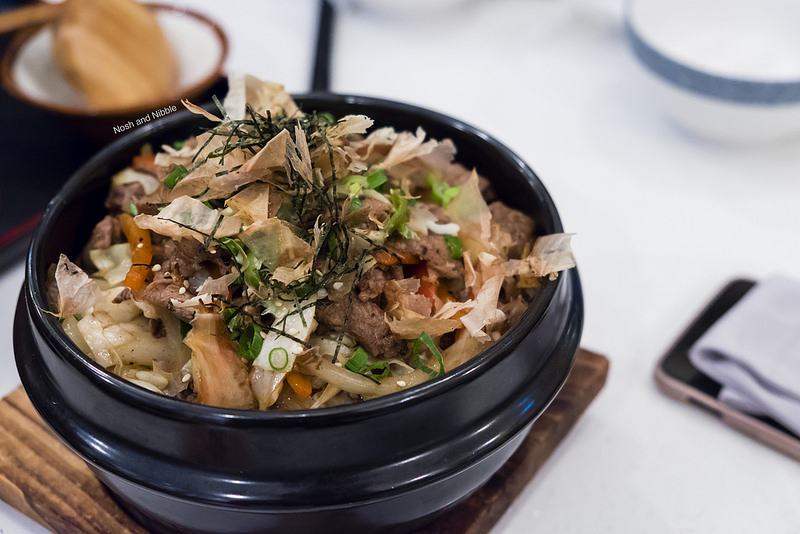 Beef Cheese Curry
The pork yakisoba was served on a hot plate which helped to retain its heat. The soba noodles were cooked very well (i.e. not soggy) and the bonito flakes helped the dish come alive.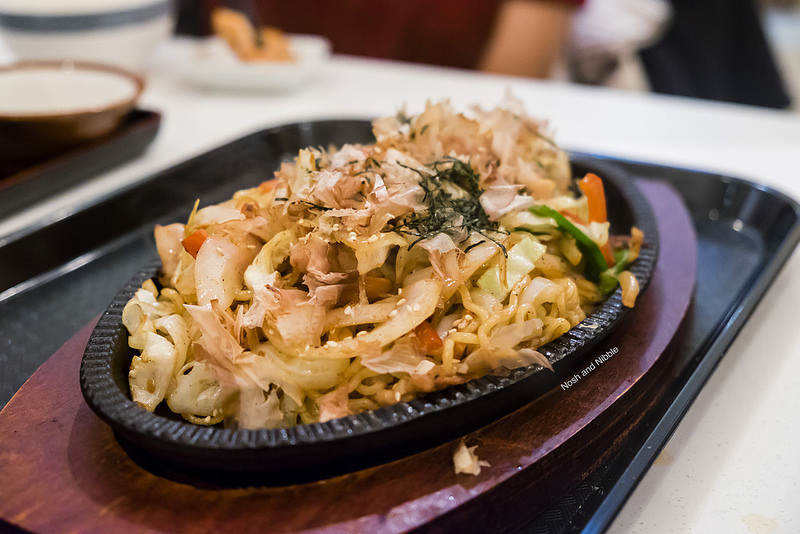 Pork Yakisoba
The vegetable mountain was humourous if anything. It's deceptively easy to fall back on your vegetables when you dine out as much as me, but for $4.75, you can get a ton of daily vegetables steamed, sauced up, and into your diet.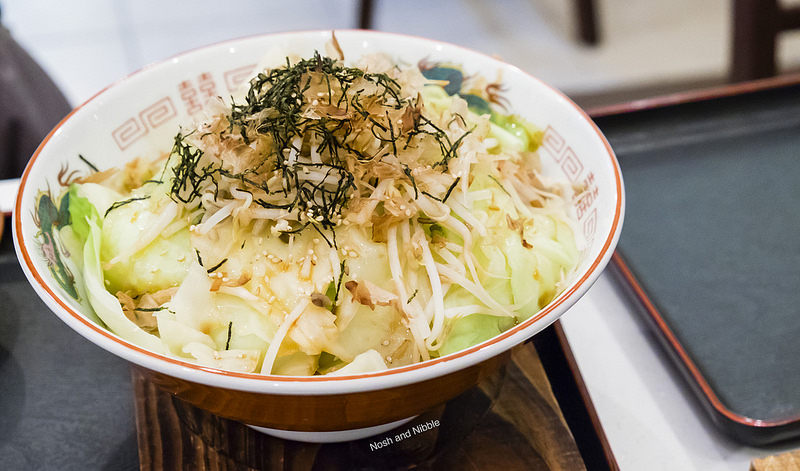 Vegetable Mountain
The vegetable croquettes were fried pretty well but need some sort of mayo sauce to make them really good.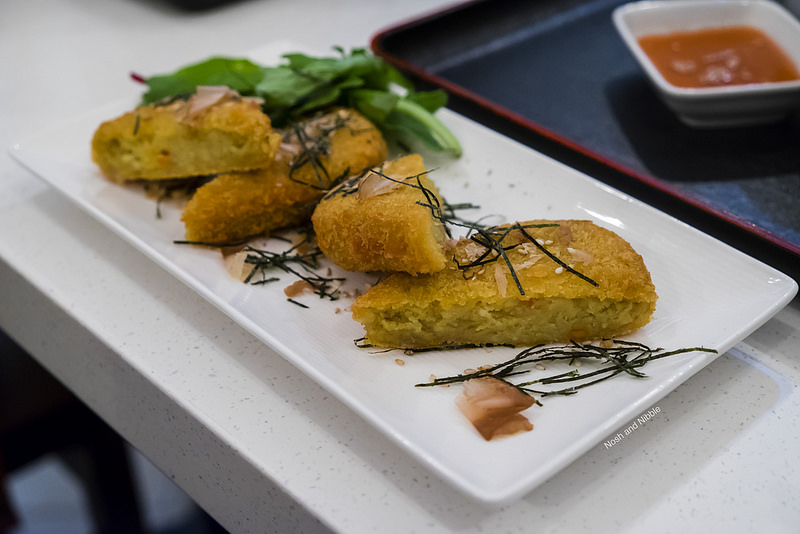 Vegetable Croquettes
The agedashi tofu were a staple of Japanese fare served in cute bamboo bowls. This was a little weird to see but I accept it. After all, Go Fish Ocean Emporium serve their fish and chips in the same bowls.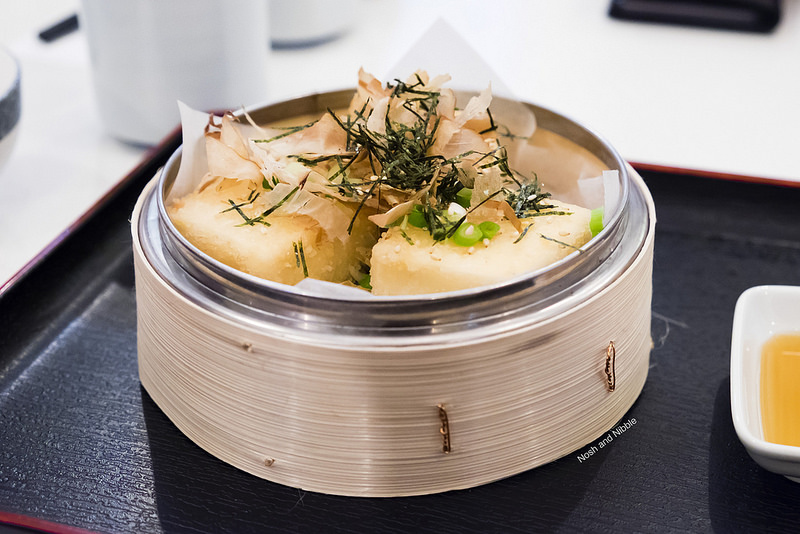 Agedashi Tofu
Between the spicy cheese or prawn and cheese gyoza, I'd opt for the spicy cheese version. These popped with more flavour and the gyozas already have a filling and I felt that was enough meat.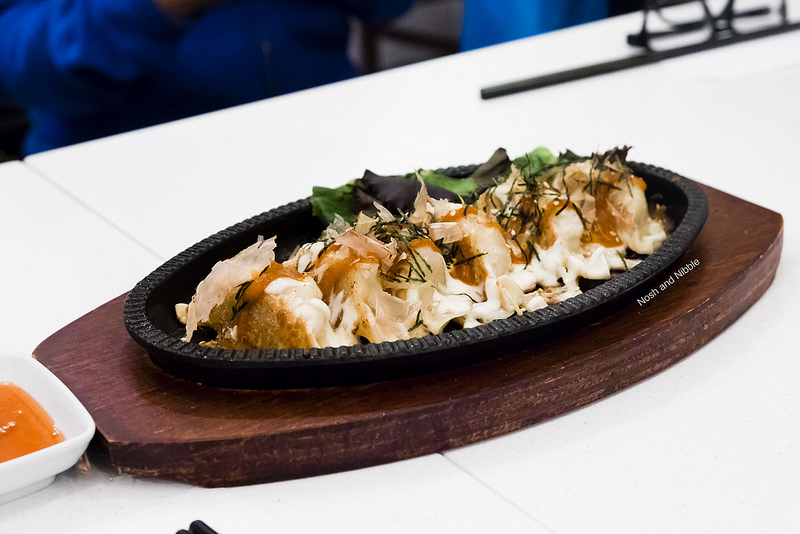 Spicy Cheese Gyoza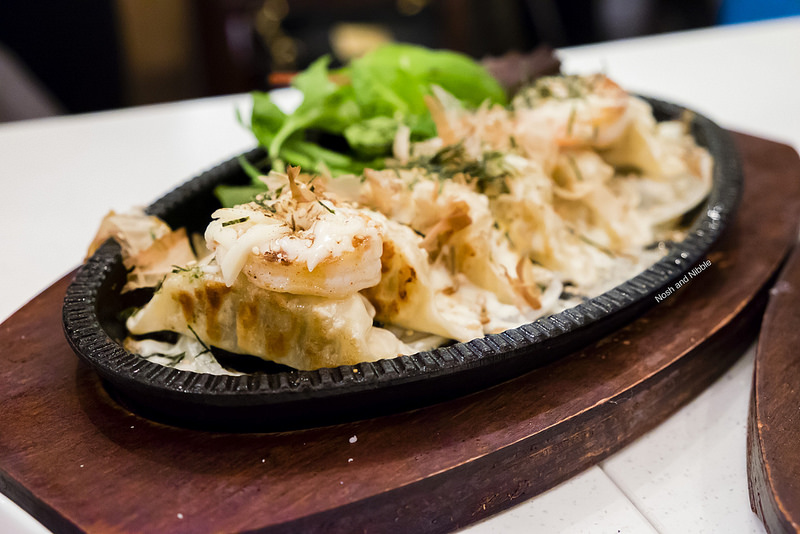 Prawn and Cheese Gyoza
Dessert:
For dessert, I had a Matcha n Cookie Yukikaze Freeze in an edible Bowl ($6 + $1). In partnership with 77K Freeze on Commercial Drive, the nitrogen ice cream is a cool option to have on the menu. I tried a ton of the ice cream flavours, but the one that won me over was the Matcha n Cookie. This blended actual cookie in with a strong matcha base. Result – lots of tea flavour as well as real cookie! All of this was served in an edible bowl. Great finisher!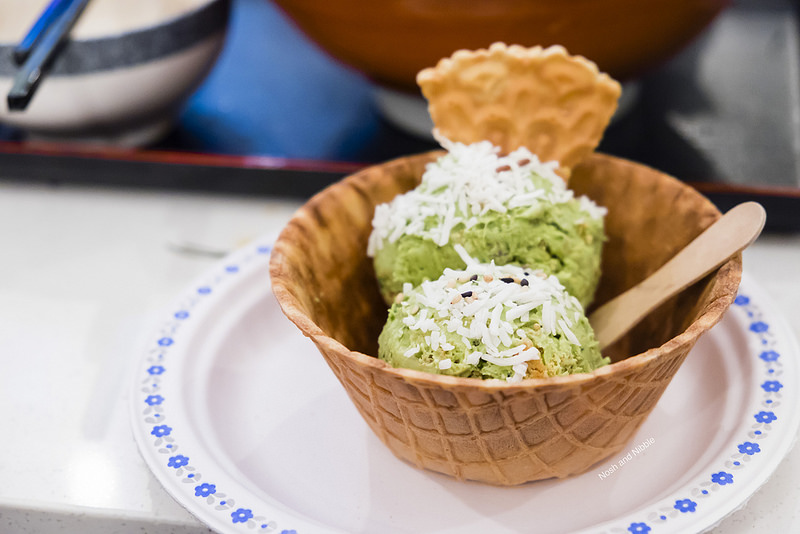 Matcha n Cookie Yukikaze Freeze
Features:
Ichikame Shokudo is a smallish eatery with about 30 guests. There are just a few tables inside so takeout is a pretty popular option with lots of people stopping by. The décor is a little sparse and decorated with photos of their own food which I find just a bit better than leaving the walls blank. The vibe is pretty cozy as the tables are all close together.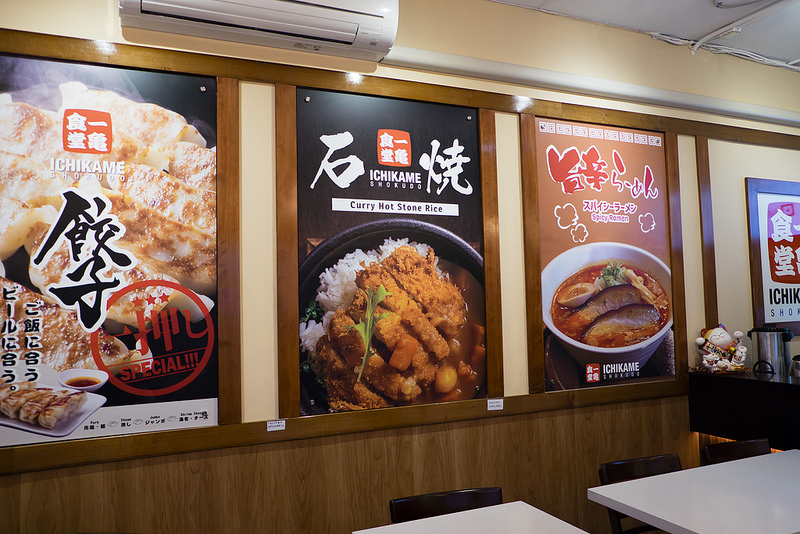 Inside Ichikame Shokudo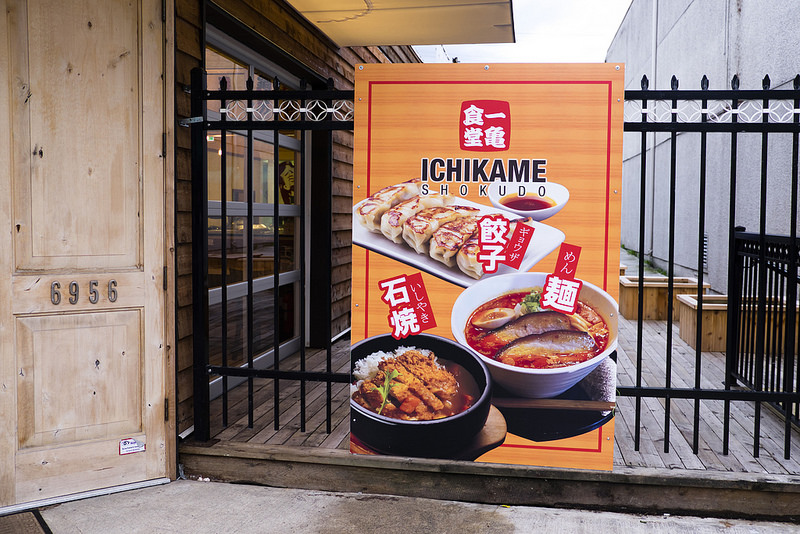 Outside Ichikame Shokudo
Final Thoughts:
One-liner: Classic Japanese ramen/rice fare where the rice bowls trump the classic ramen
Highlight: Pork Belly Samurai Rock
Price per person: $10-$20
Would I go back? Yes for any of the hot stone bowls.