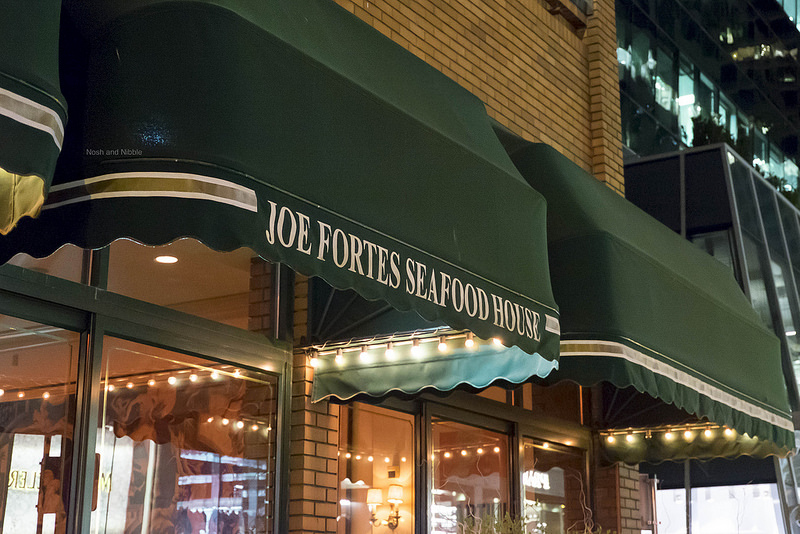 Sometimes it feels new restaurants are opening nonstop, but that's something that keeps Vancouver interesting. The springtime is especially big for sprouting businesses looking to take advantage of a tourist-friendly summer. Where does that put restaurants like Joe Fortes Seafood and Chop House, which has been open since 1985?
I think it puts them in a good place because being a standalone restaurant must mean something is going right. I recently had a Joe Fortes experience with the company I work for, and was a recipient of a Dine Out-esque 3-course meal.
Food and Drink:
For my dinner (~$80/person), I had the following:
Strawberry Pie Sparkling Cocktail (+$11)
Latte (+~$5)
Classic Jumbo Prawn Cocktail
Filet Mignon 6oz and Jumbo Tiger Prawns
Tiramisu
I always enjoy a good glass of bubbles and the Strawberry Pie caught my eye. Coming with Absolut vodka, galliano, strawberry purée, lemon, vanilla syrup, and prosecco, this cocktail was as colourful as it was sweet. For a person like me, this was a good choice as it contained a small (0.5oz) amount of alcohol and just enough bubbles so as not to drown out the flavour profile.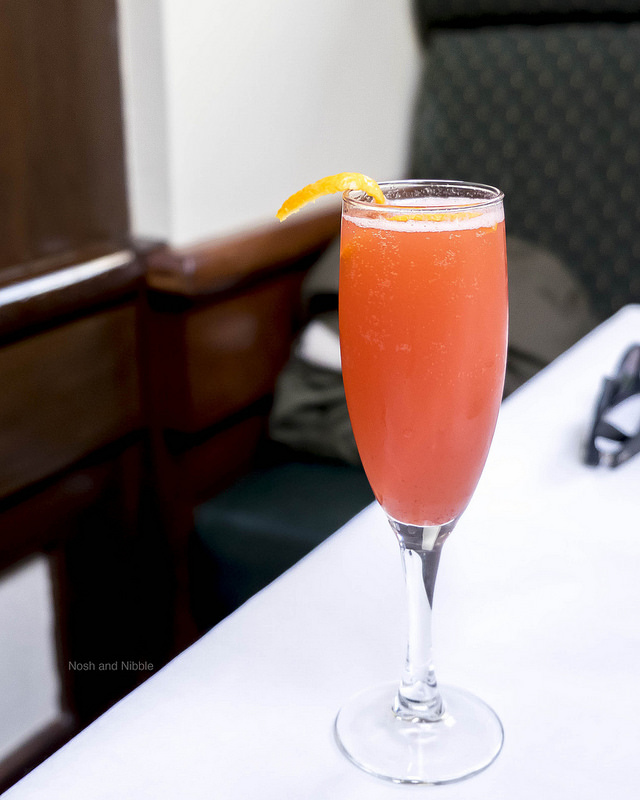 Every chance I get I gotta some latte. The Joe Fortes version of a latte was about as good as I expected. Latte art was non-existent, and the foam looked like that of La Pentola's. Taste-wise this had a good balance and was a serviceable pick-me-up after a long day of work.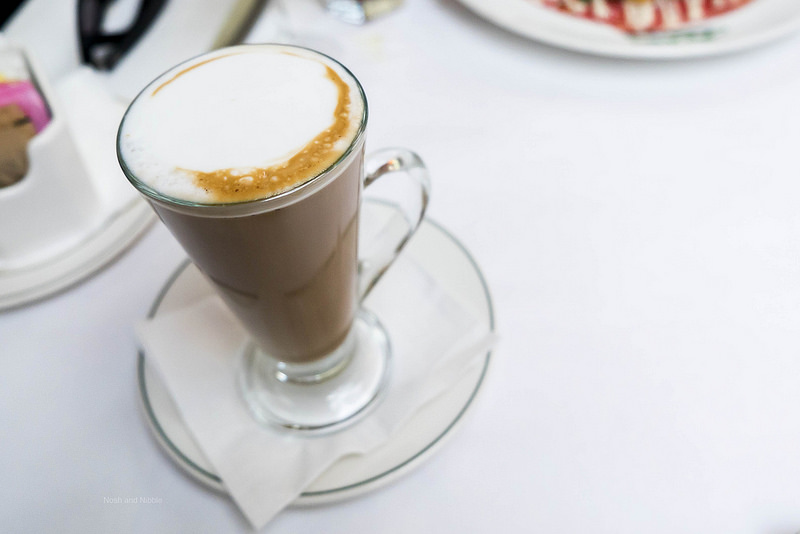 Onto actual food, I started with the jumbo prawn cocktail as I didn't want any actual veggies this meal. The prawns here were juicy, coated with just enough cocktail sauce, and featured a satisfying crunch from the sea salt scattered across. Some might think this was a small start, but the entree really amped things up, calorie-wise.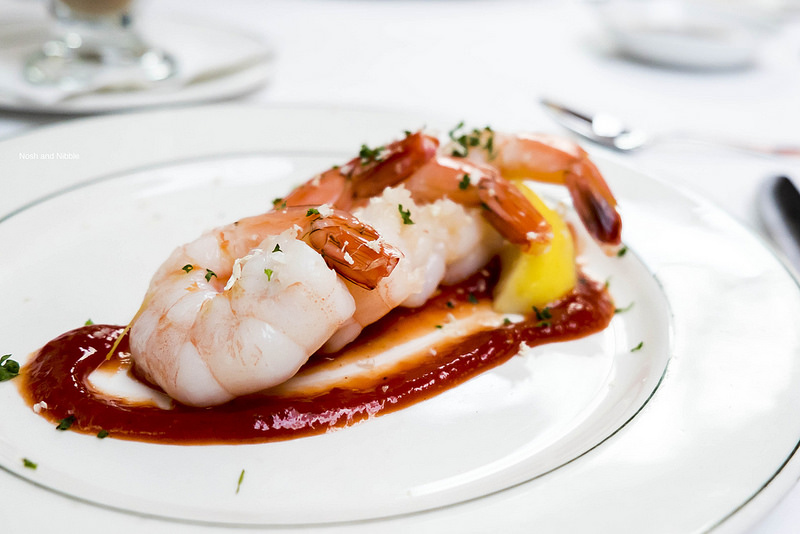 Being at a seafood and chop house, I wanted the definitive "surf and turf" experience so I got the filet mignon and more jumbo prawns. The grill lines on the steak were magnificent. Everything looked meticulous and there were commendable sides in some very buttery mashed potatoes and classic roast vegetables. The singular jumbo prawn was just as juicy as my appetizer so I can vouch for the restaurant's consistency between servings. My medium-rare steak was juicy and provided a wholesome filling in my stomach. Yet there was still dessert.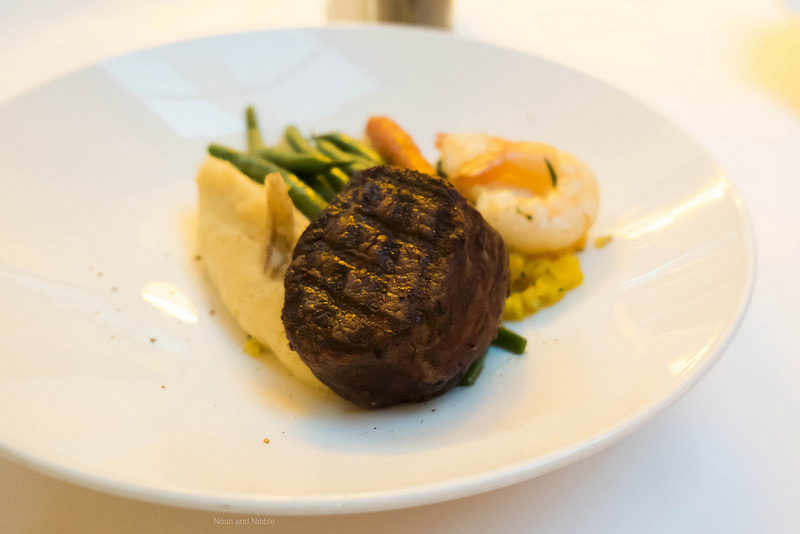 I was pretty full by this point, but I opted to dig into my tiramisu anyway. I usually look for fluffy ladyfingers, an aromatic coating of espresso, and fresh whipped cream on my tiramisu, and Joe Fortes delivered on all three. During my time with this tiramisu, the cream neither sagged nor liquified, so the whole thing held shape which made it easier for me to partition with my fork. It was a sizeable dessert and I reckon if your entree doesn't finish you off, the dessert, and especially the tiramisu, will.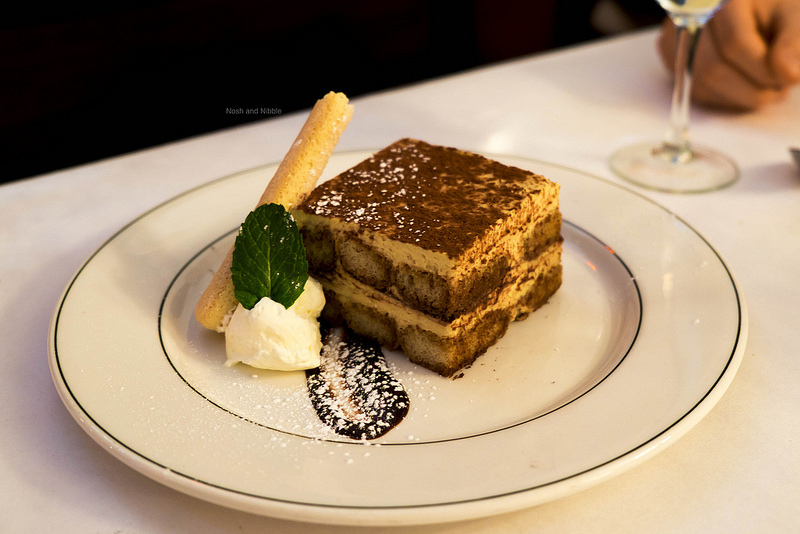 Features:
Joe Fortes is an old, but giant restaurant in downtown Vancouver. The high ceilings make the bar and foyer feel humongous and during the warmer seasons the rooftop patio on the second floor opens for business. If I had to guess, this restaurant would fit at least 200 guests.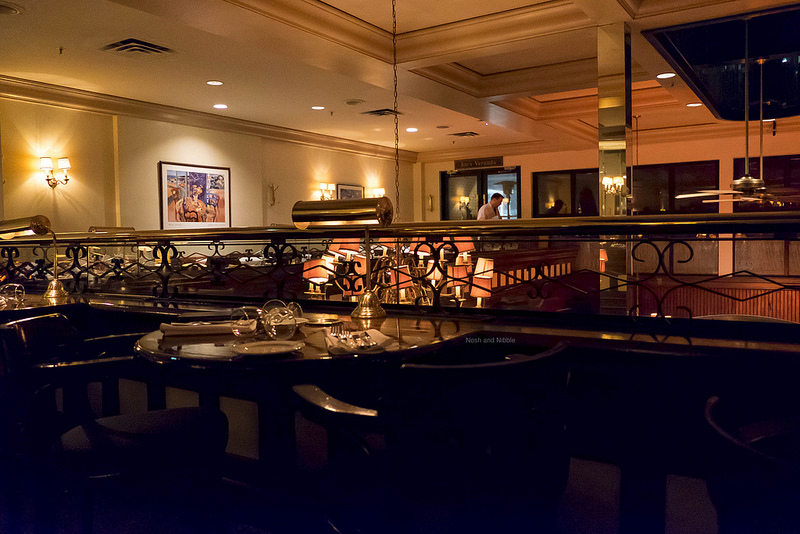 The vibe is a that of a classic old time seafood house with lots of brass, wooden accents, large paintings on the wall, and a dedicated pianist on the staircase. Lighting is amplified by giant ceiling windows which made it much easier for me to shoot photos of the first half of dinner.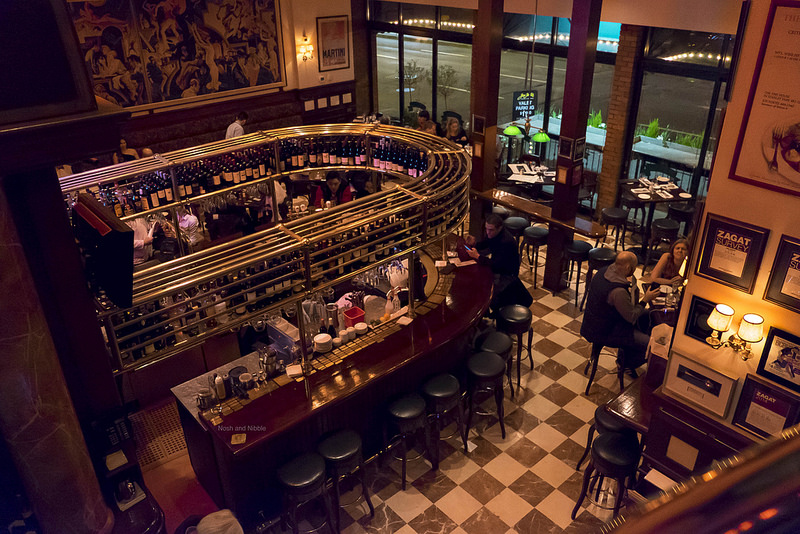 Service:
For our party of 15, no complaints whatsoever on the service. Our server gave us ample time to peruse menus, folded up napkins, and replaced fallen cutlery almost instantly. There's a reason restaurants can stay open for so long and I believe at Joe Fortes, service is a big one. The kitchen also managed to serve all our courses at the same time, so if you're coming with a large party, you can rest assured things will go to plan. For any size party though, I recommend setting a reservation because this place was simply packed on a Monday evening which is great news for any restaurant.
Final Thoughts:
One-liner: Great service, an experience worth having, and consistent execution on the food
Highlight: Surf and Turf
Price per person: $40-$80
Would I go back? Yes.