You've seen Tropika and you've seen Belachan Kitchen come and go at 1128 Robson Street. In their ashes arises a brand new eatery, Kabsa House. Featuring Middle Eastern cuisine, Kabsa House is a table service concept and likely the only one of its kind in downtown Vancouver (Babylon Cafe is a grab-and-go eatery). I was given the opportunity to explore the menu last week.
Disclosure: This was a complimentary tasting provided in exchange for an honest review and no monetary compensation.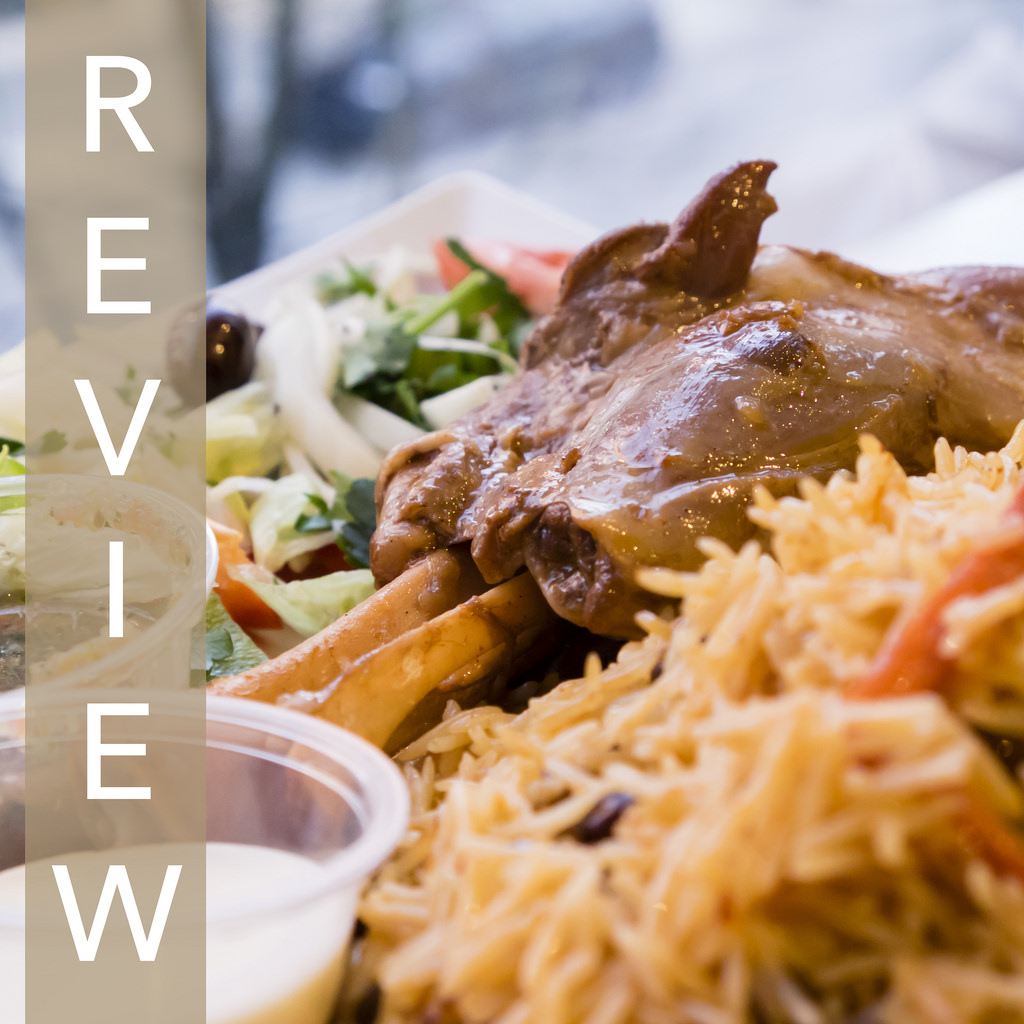 Food and Drink:
Team Tastic came here for a Tuesday dinner and I had a great taste of the following:
Mixed Awsal ($16.49)
Lamb Kabsa ($17.49)
Baklawa ($3.50)
Arabic Coffee ($14.99)
Mixed Awsal
A skewer of marinated boneless chicken pieces and a skewer of marinated boneless lamb pieces served with salad and a grilled tomato
All entrées come with a choice of saffron or Bukhari rice. No brainer here was to choose the rice with more seasoning, Bukhari. For those not in the know, Bukhari is a style of rice that gets its name from the famous city of Bukhara. It traditionally incorporates spices like nutmeg and cardamom. The rice and salad were very flavourful which made enjoying the meat a little easier. The smaller pieces were cooked very thoroughly which would be good for a diner who desires their meat very well done but was a little dry for my palate.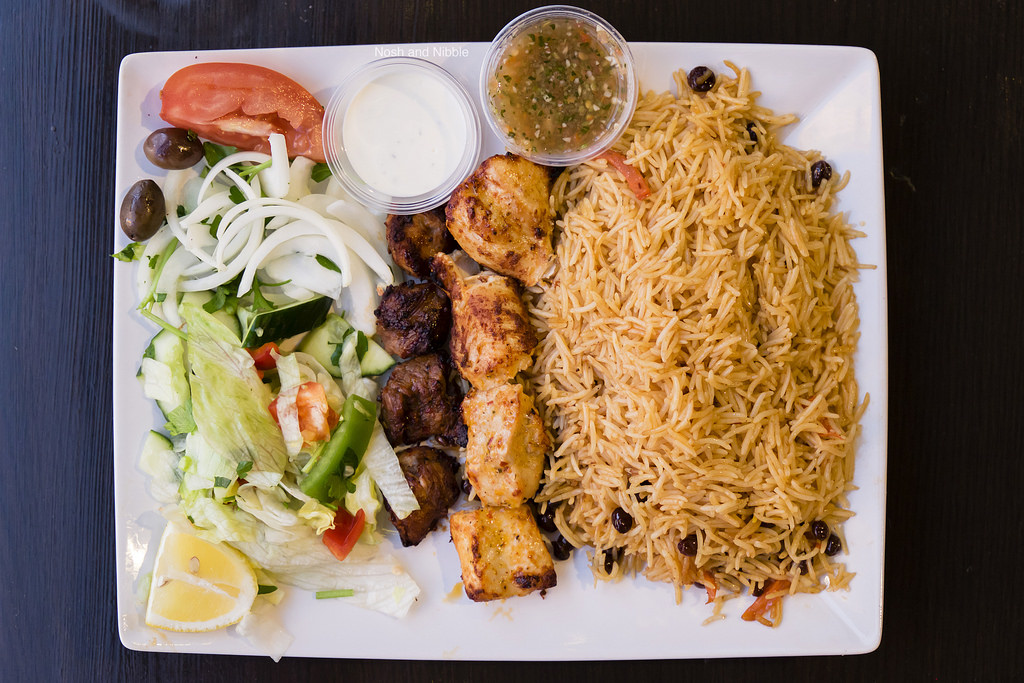 Mixed Awsal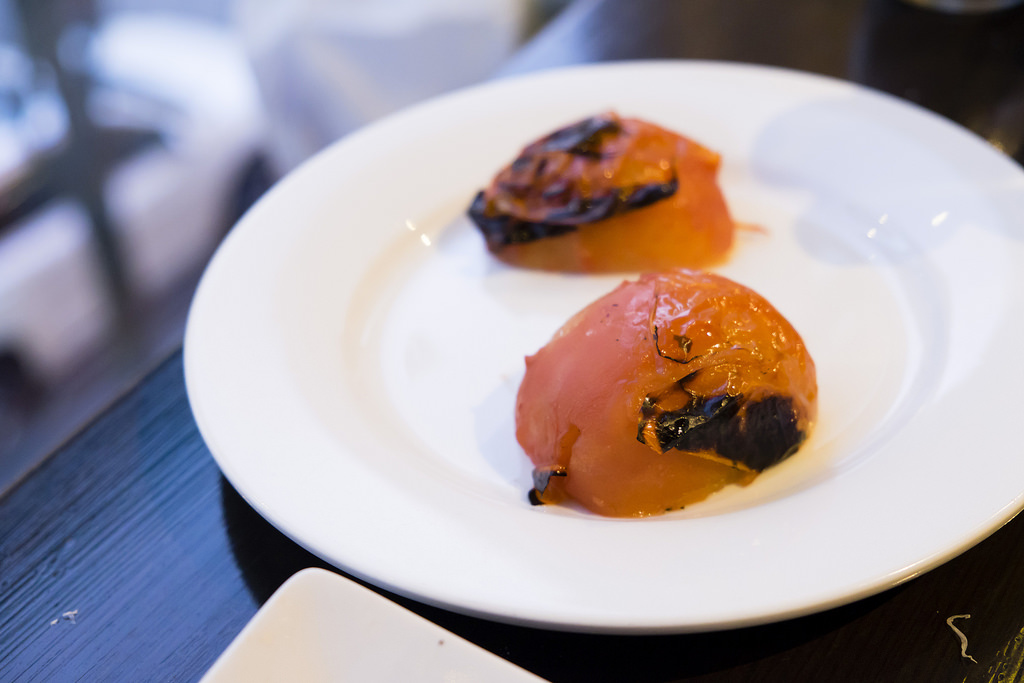 Grilled Tomatoes
Lamb Kabsa
Deliciously marinated roast lamb shank served with salad
Listed underneath the "Chef's Recommendation", this namesake kabsa was exactly as its description preached. No knife was needed for this lamb. The meat was juicy, and at $17.50, as juicy as a $25 lamb shank from a midrange restaurant (substituting in rice for the roast vegetables), a true bargain.
If I had to choose between the mixed awsal and lamb kabsa, hands down the $1 difference is worth it for the lamb kabsa.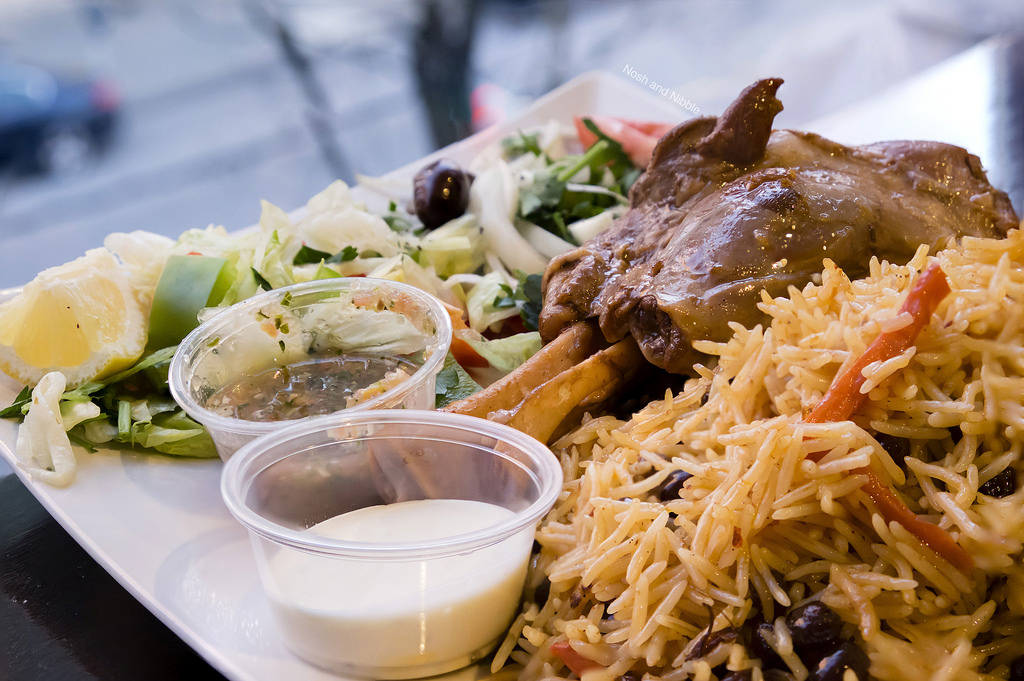 Lamb Kabsa
Baklawa
The baklawa was a rich, sweet dessert pastry made of layers of filo. Given how huge the entrée portions were, my guest and I had only enough room to fit half an order each in.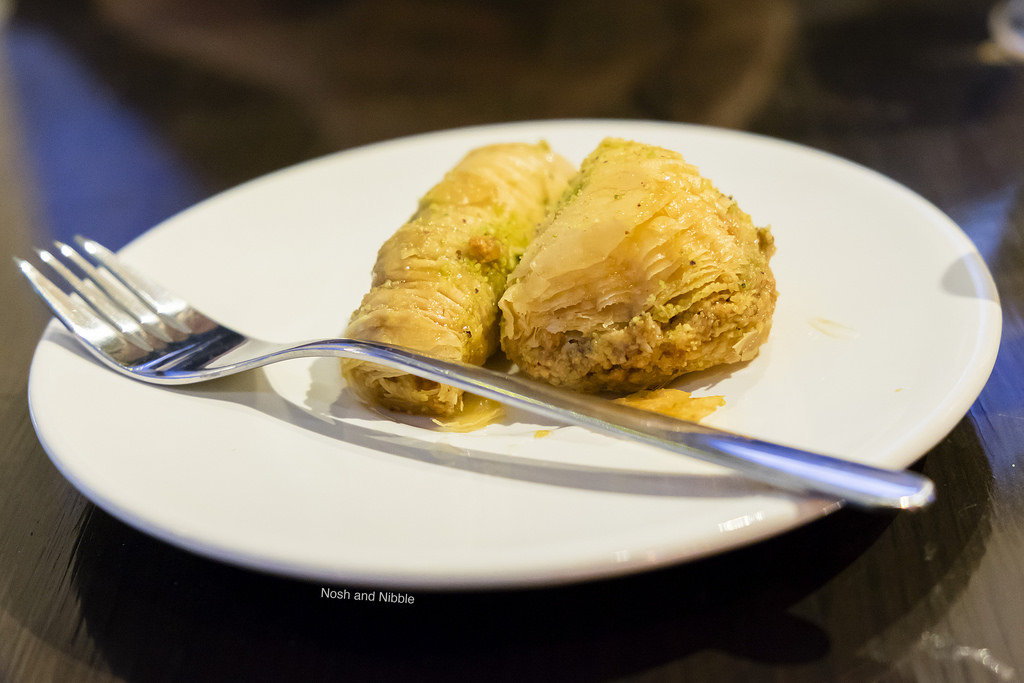 Baklawa
Arabic Coffee
Coffee pot served with Arabian Dates
Oh boy, this was a treat. Coming in a traditional pot, this coffee was full of culture. From the scent of spices, this was no ordinary coffee. Served super hot, it felt like I was sipping something historic even though it was just flavoured coffee. The flavour profile was a bit like earl grey tea with a coffee finish. With the cups being small as they are, it appears this $15 coffee is best enjoyed by a group of 4 or more.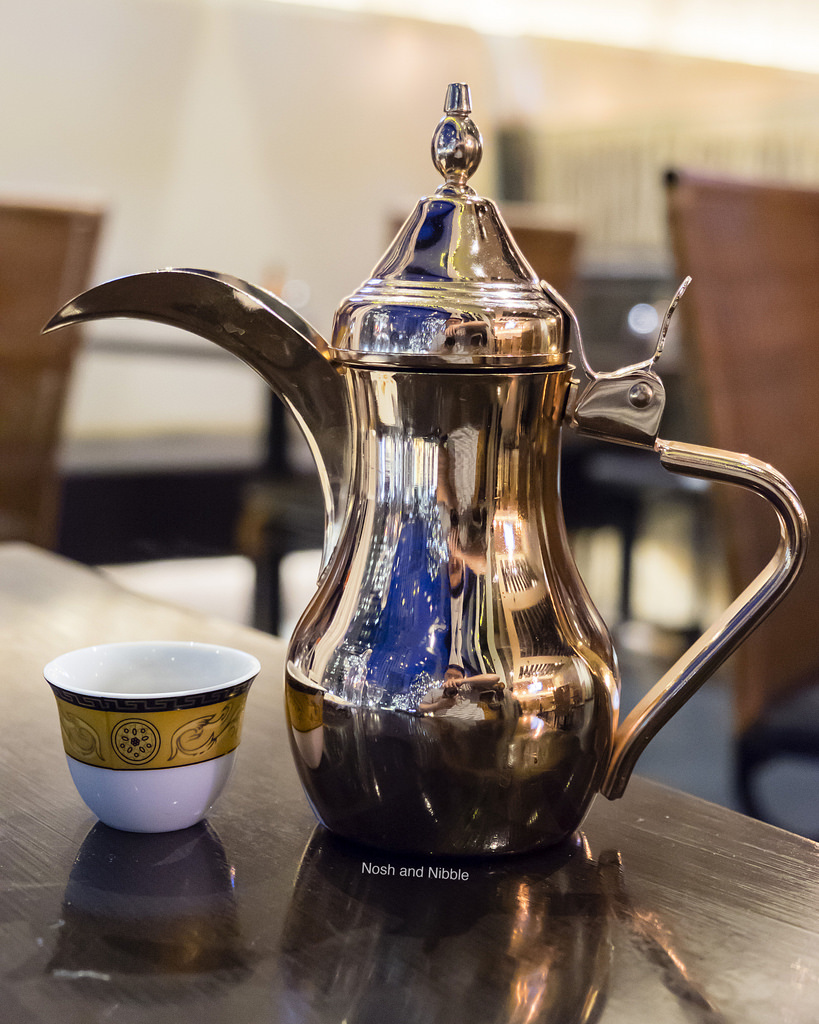 Arabic Coffee
Features:
Kabsa House takes up residence on the second floor of a retail space. The interior is quite inviting with high ceilings and lots of lighting. The window seat is ideal as it gives you a great view of Robson Street and a lot of people-watching potential. The restaurant has seating for about 80 guests and with the warm lighting, has a classic urban downtown feel to it.

Inside Kabsa House
If you're wondering why rice is featured so prominently on the menu, kabsa is a family of mixed rice dishes that originates from the Saudi Arabia, where it is commonly regarded as a national dish. It's not the first time a restaurant is named after a legendary food (see: Manoush'eh on Davie Street).
Service:
Service was alright at Kabsa House. Water was given as a single jug for us to refill, and we were checked on once by our server. On this Tuesday evening, there appeared to be just one friendly girl serving the entire restaurant. There was some help at the bar counter, but otherwise, I thought it would have been nice to have another person on the floor. Hopefully, reinforcements are employed for busier days like the weekend.
Final Thoughts:
One-liner: Huge portions at a below-market price when it comes to the Lamb Kabsa
Highlight: Lamb Kabsa
Price per person: $15-$25
Would I go back? Yes.