The difference between an urban and a neighbourhood pub is the audience these appeal to. A neighbourhood pub can have any combination of chill service, personable staff, or other family-friendly activities. The Blenheim is one of 2017's last openings on this neighbourhood pub mission and I was invited to have a look.
Disclosure: This was a complimentary tasting provided in exchange for an honest opinion and no monetary compensation.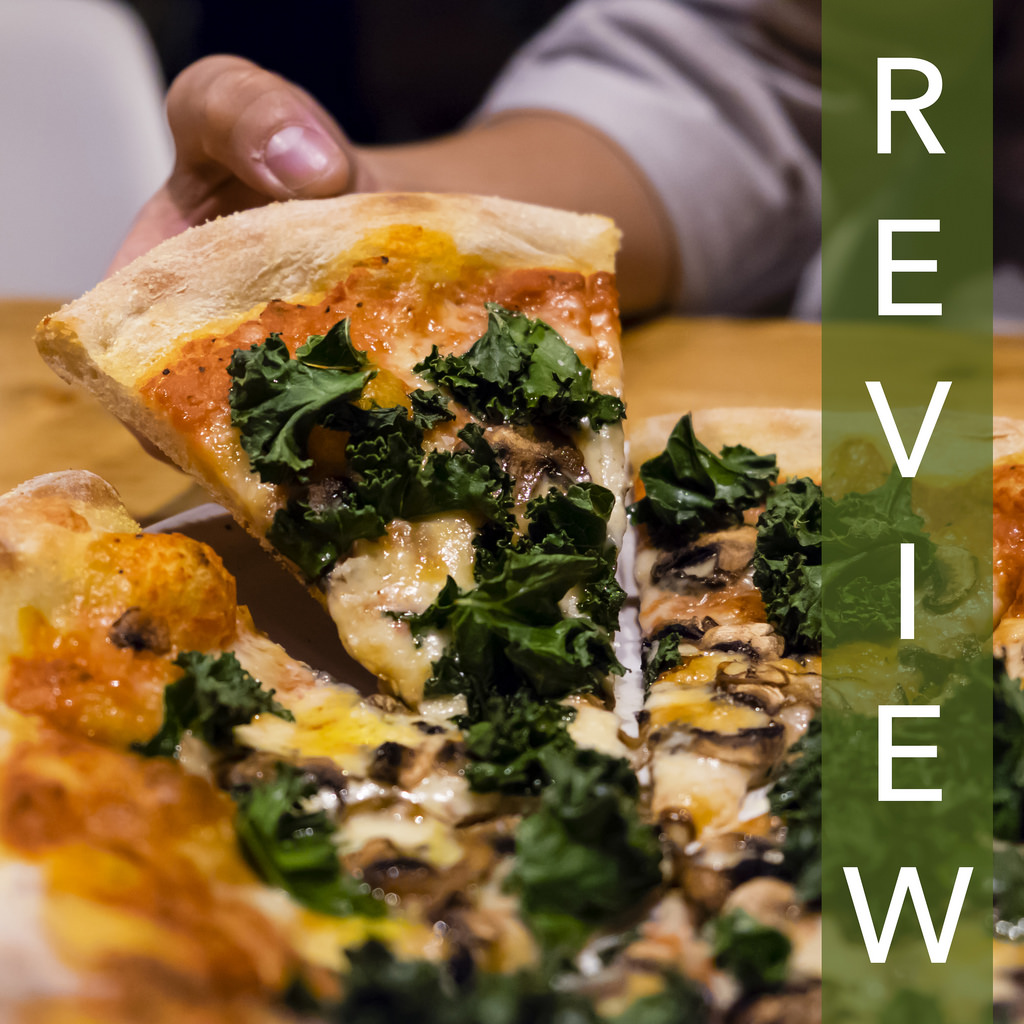 Food and Drink:
Team Mini came here for a Saturday evening dinner and I had a great taste of the following:
Beck's Non-Alcoholic Beer $4)
House-Made Ravioli
Chicken Wings ($13)
Mushroom and Kale Pizza ($15)
Burger w/ Bacon and Mushroom ($16 + $2 + $1.50)
Peanut Butter Chocolate Tart
I had just finished a day of wine tasting so I opted for something alcohol-less. The beer tasted like a pilsner with a tart finish. This would be great for people trying to cut back on alcohol but want to fit in more with their beer-loving friends.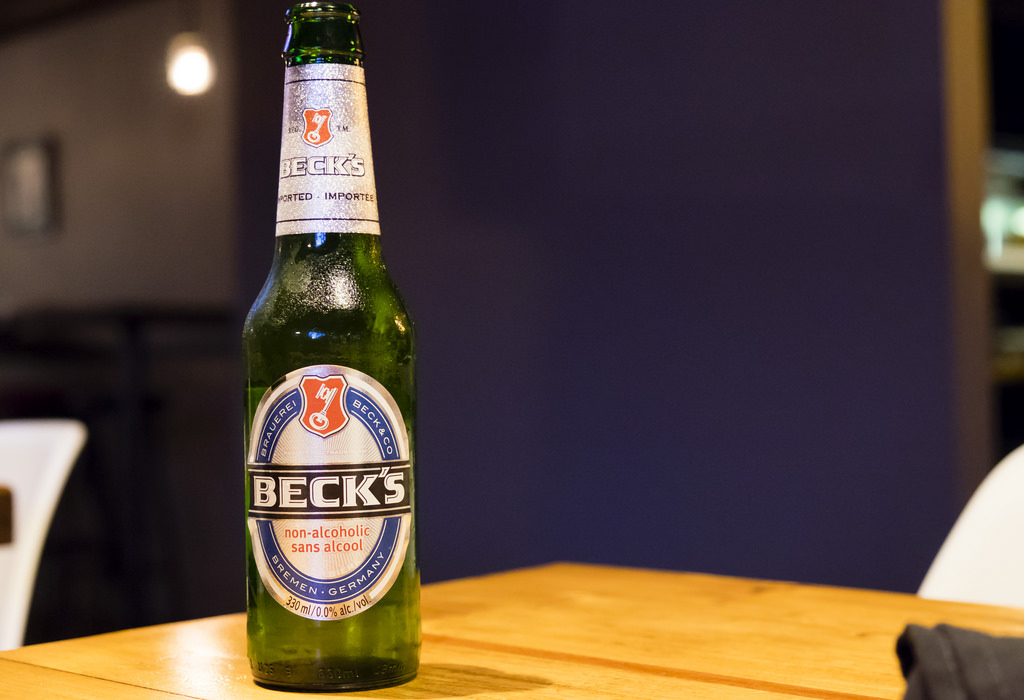 Beck's Non-Alcoholic Beer
Our first item was from the Chef David Scott's personal fresh sheet. Topped with a healthy dose of asiago cheese, the skin on these ravioli had a chewy bite and a gooey flavour within.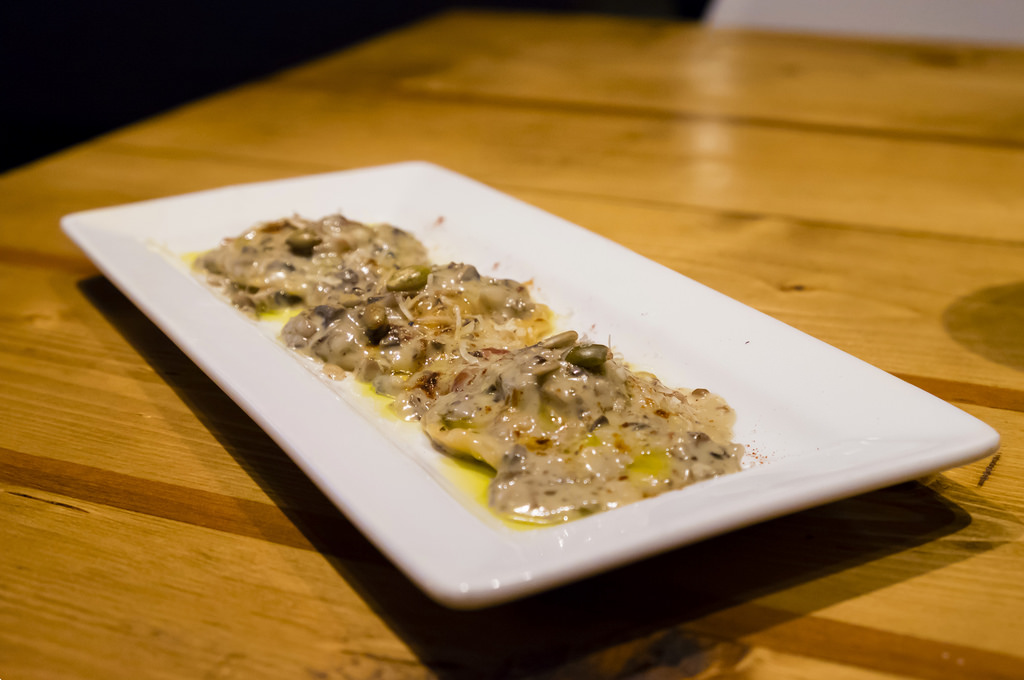 Ravioli
The chicken wings were our first shared appy and I opted for the spicy ones. These passed the smell test and had a big flavour profile. At $13 though, I think a lot of diners will be enticed more into choosing a pizza, which I'll explain below.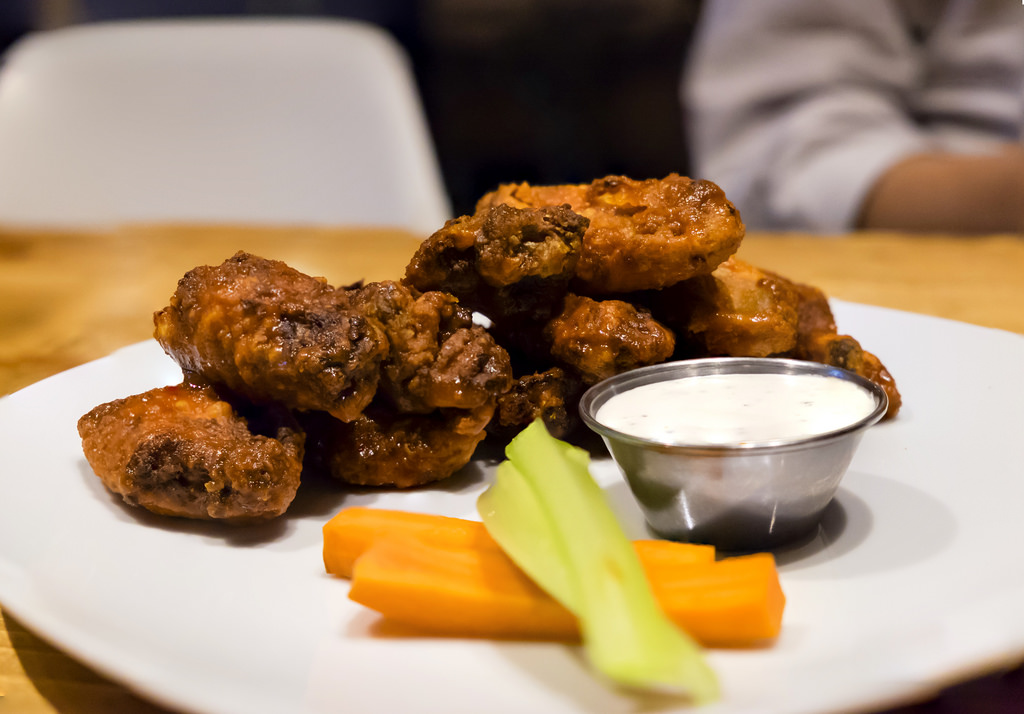 Chicken Wings
Oh boy this mushroom and kale pizza was good, and such a good value too compared to some meatier appies. Those not needing cleaner protein will appreciate the seasoned dough and the gooey cheese. Of particular note was the crispy kale which added great texture to the pizza. In my opinion, a pizza should be ordered at a higher priority compared to the wings.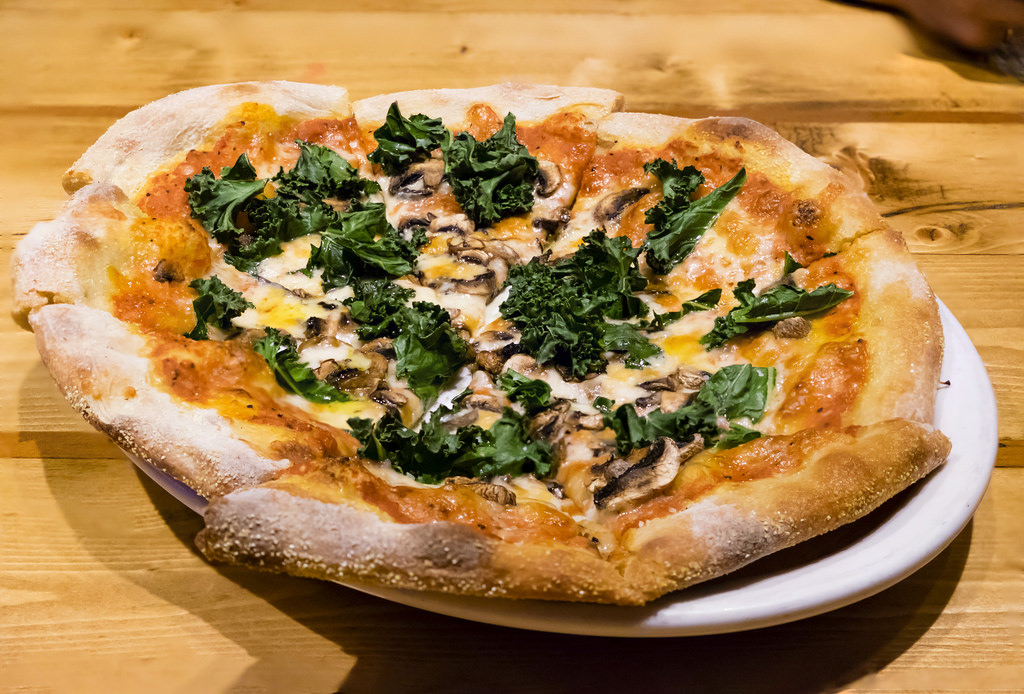 Mushroom and Kale Pizza
Burgers are my favourite thing to order at a pub so I took full advantage of the extra fixings in the Blenheim Burger. With the bacon and mushrooms added, this juicy patty was fully deployed to my mouth and was actually too big. I had to really squish this down to make it fit in my mouth. Though this burger and bun were tasty as hell, if you've a small mouth you might want to skip the extras.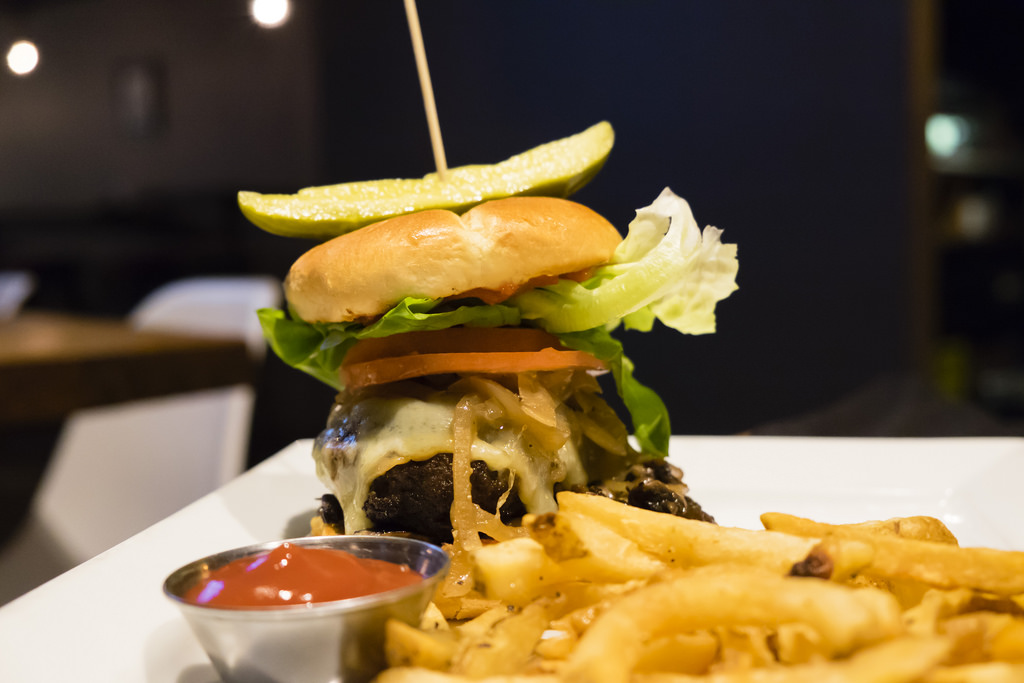 Blenheim Burger
For dessert, we had the last slice of Chef David's (of Bauhaus fame) peanut butter chocolate tart. The drizzle game on this slice was on point with a generous dose of caramel crisscrossing the tart. I'd recommend this for a serious sweets lover.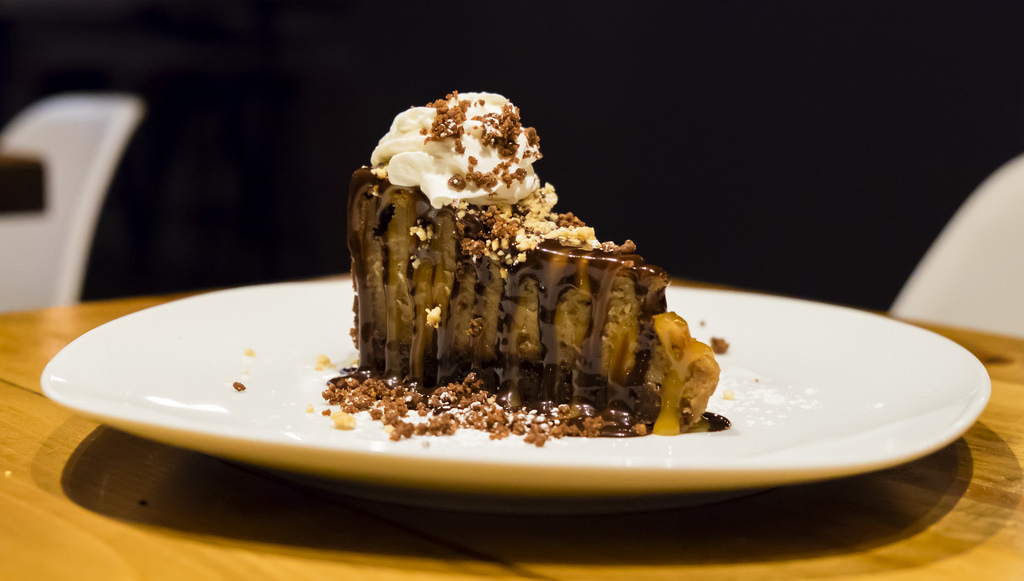 Peanut Butter Chocolate Tart
Features:
Opened by Uwe Boll (of Bauhaus fame), The Blenheim offers a unique space in that it blends a casual sports bar with a family-friendly venue. One half of the space features a children's play area alongside long table benches for communal activities. The other half is quieter, features more robust seating, and has a few more TVs and booths. I can imagine a neighbourhood like Kits having a lot of young families trying to make it work in Vancouver's crazy housing industry. I'm also told having play areas in pubs is a common thing in Germany. There's seating for about 80 guests and the underground space has a vogue bunker kind of vibe.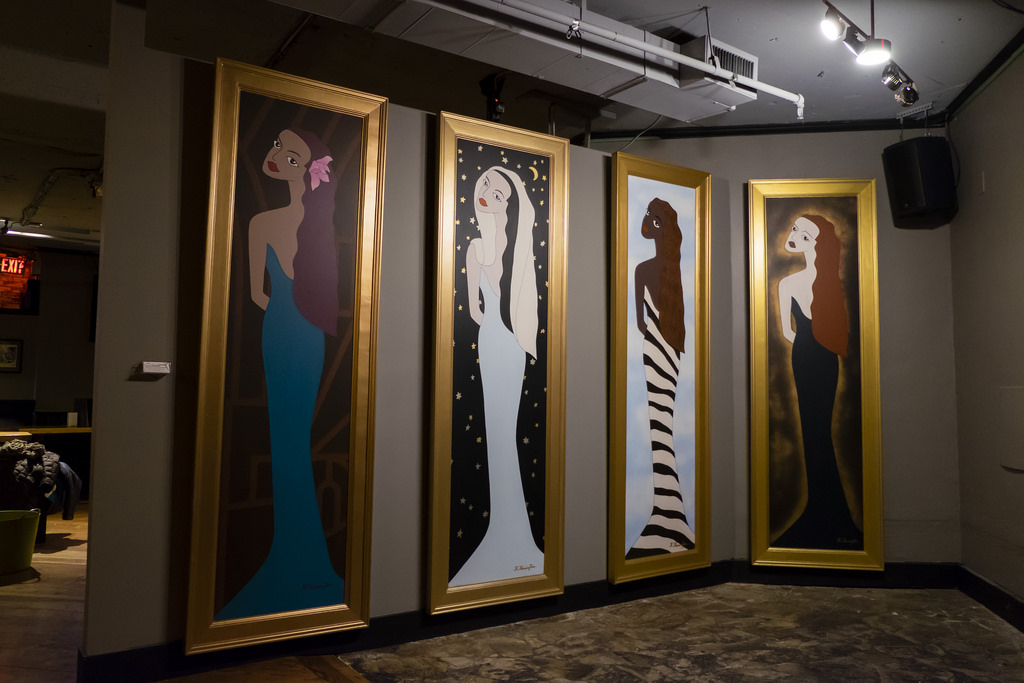 Inside The Blenheim
One thing I love about this neighbourhood pub is the level of interaction between kitchen and guests. I spoke briefly with Chef David who explained certain preferences like Bruce's aversion to peppers. It brings rewards ones regular visits when you know the chef's got your back.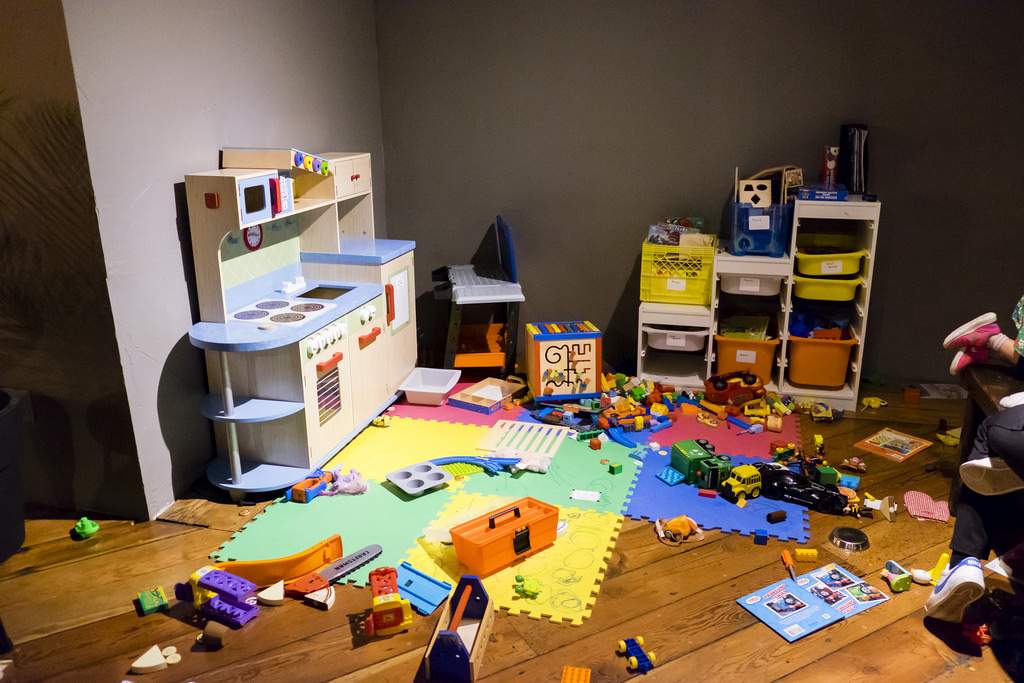 Inside The Blenheim
Final Thoughts:
One-liner: A family-friendly pub that extends the usual bar fare with fresh sheets and a children's play area
Highlight: Mushroom and Kale Pizza
Price per person: $15-$30
Would I go back? Yes.

Outside The Blenheim