Wednesday October 4th was National Taco Day and nearly every big taco shop in Vancouver was celebrating. None took it as far as La Taqueria Pinche Taco Shop though as these folks were offering 2-for-1 tacos for every customer walking through the doors between 3-6pm. For the big celebration though, the new Hornby location was the place to be.
Disclosure: All food and drink were complimentary and all opinions are my own.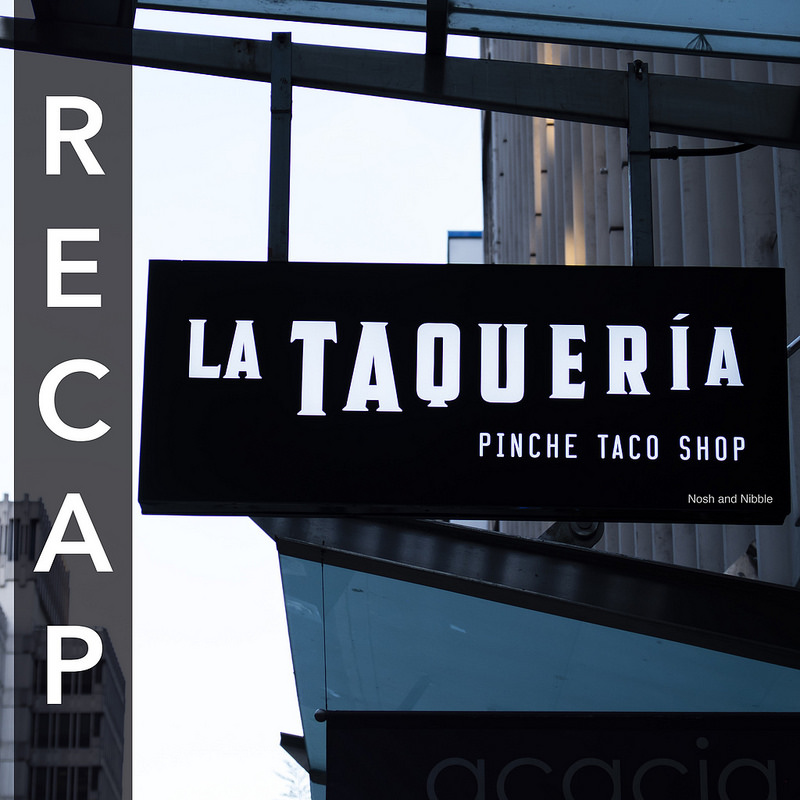 Outside La Taqueria
Food:
During my visit, I had a great taste of the following:
Chips and Guacamole ($7)
Baja Taco ($6)
Carnitas Taco ($3)
Starting off with the chips and guacamole, I was super impressed with the crispiness and seasoning of these house-made chips. Each bite was a satisfying crunch and the guacamole had a balanced citrus and avocado flavour profile. Great for sharing or hogging for yourself.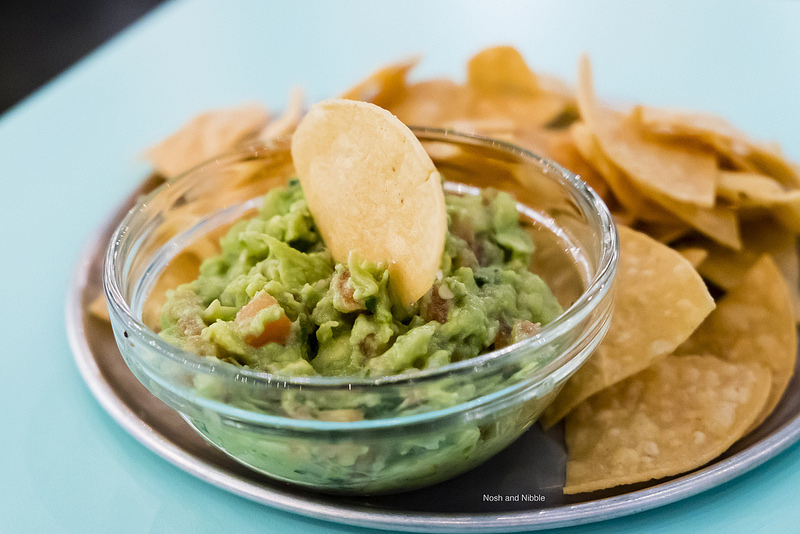 Chips and Guacamole
For those under the impression La Taqueria only handles pinche size tacos, you'll be happy to hear they understand size matters so the baja taco is a 6" handful. Priced competitively with Tacofino, the baja taco was a hefty crunch in each bite and well-complemented with a zesty chipotle sauce. I think the fish could have used a little more flavour but size is the most important factor of this taco.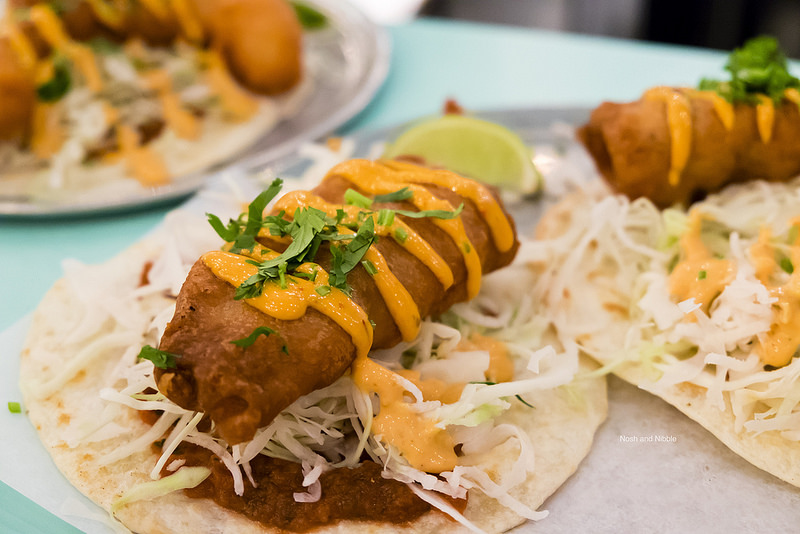 Baja Taco
To finish off, I had a carnitas taco. This was super juicy and super flavourful. The pork confit delivered glory on a fresh corn tortilla and it was astounding how the kitchen could deliver such a quality taco given the madness of 2-for-1 National Taco Day.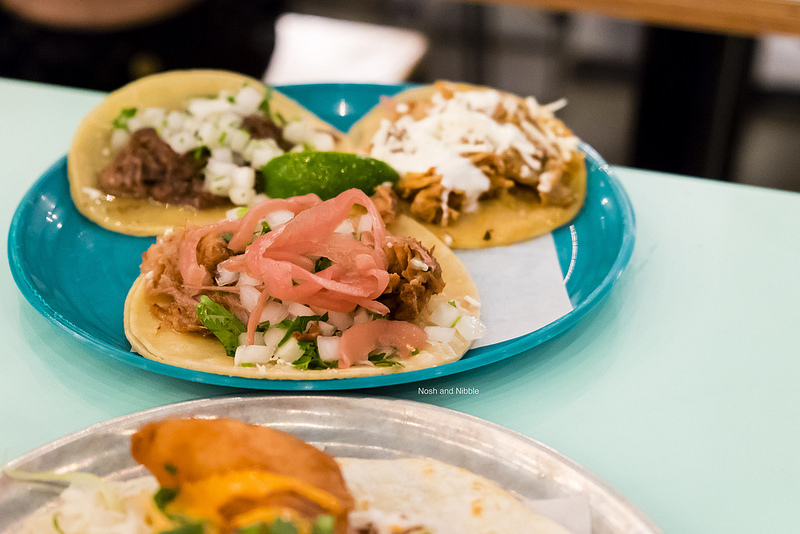 Pinche Tacos (Carnitas is the one with pink pickled onions)
Features:
Anyone who's been to a La Taqueria location knows they are generally cramped, small spaces with just a few stools for seats. The Hornby location sticks out as a huge space with actual booths and an organized line. There's seating for about 50 guests and the kitchen is huge compared to the other locations. The vibe here is pretty bumping with loud music and bright colours around the interior. The actual space is a little dank (the building looks like an old community centre) but the bright kitchen is a joy to walk past and observe the magic which is much harder to appreciate in the smaller locations.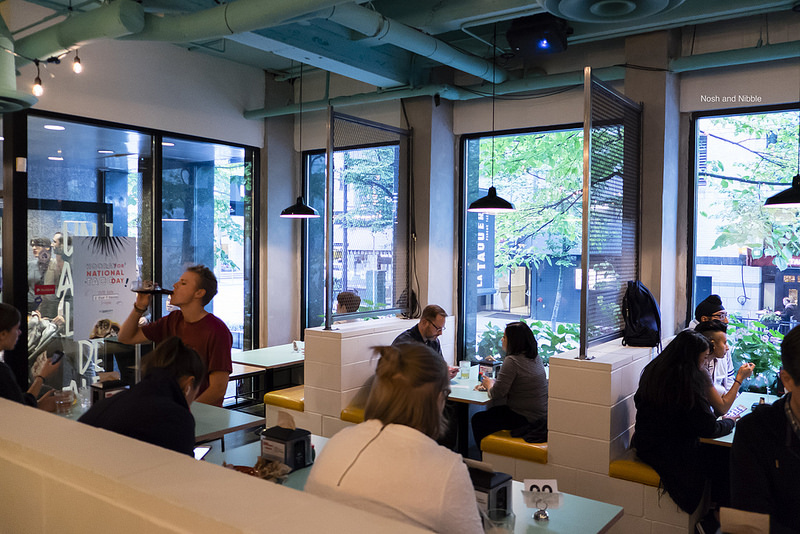 Inside La Taqueria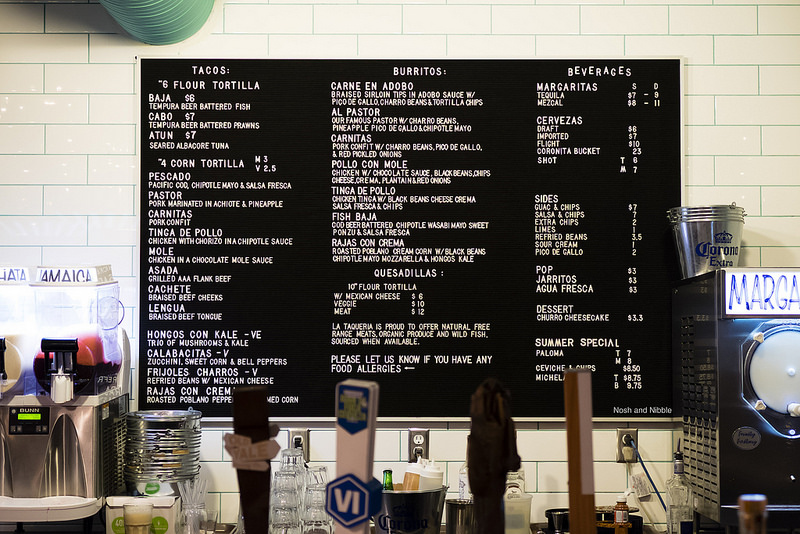 Menu
Final Thoughts:
One-liner: Tasty tacos that taste good no matter how busy the place gets (consistency!)
Highlight: Carnitas Taco
Price per person: $10-$20
Would I go back? Yes.
Were there other #NationalTacoDay celebrations you took part in? Leave a comment on the best places to celebrate this Mexican treasure in Vancouver if you've got a tip! Otherwise, see you again next year, La Taqueria!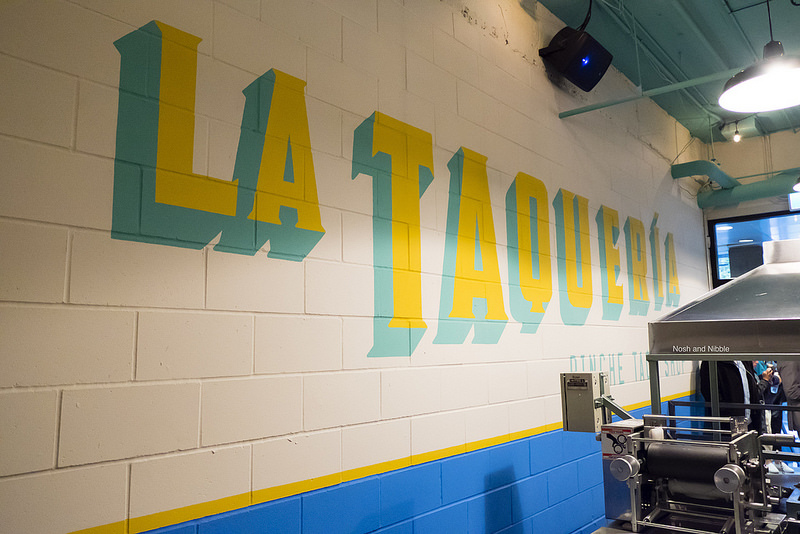 La Taqueria Signage