Vancouver is renowned for its rich tapestry of Asian cuisines, and restaurants like Potluck Hawker Eatery effortlessly unite this diverse culinary world on a single menu. Step into this vibrant gastronomic haven, where inventive plating, a tapestry of Asian pantry essentials adorning the walls, and a thoughtfully curated menu converge to create an experience like no other. It's the ideal destination for those seeking an Asian culinary adventure without the need to pigeonhole themselves into a specific cuisine.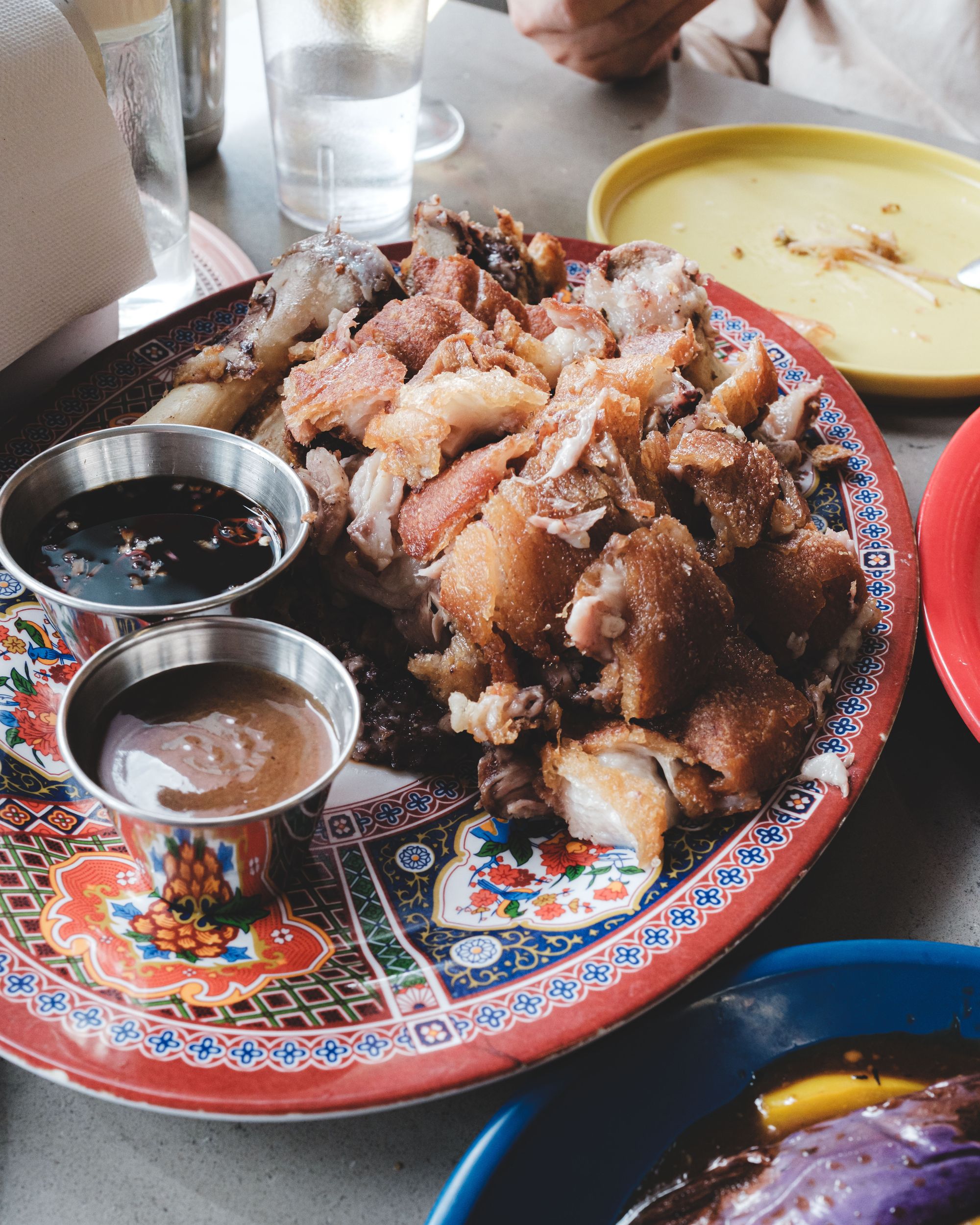 Food:
Team Do came here for a Sunday dinner and I had a great taste of the following:
Roti Canai ($10)
Char Kway Teow ($19.50)
Wok-Fried Eggplant ($16)
Crispy Pata ($27)
A quintessential Malaysian delight, the roti canai arrived accompanied by a delicate curry dip. Here's a pro tip: fold these delectable pancakes in half before dipping, allowing you to savour more of the curry dip. The chewy texture of the roti combined exquisitely with the flavourful but slightly thin curry dip.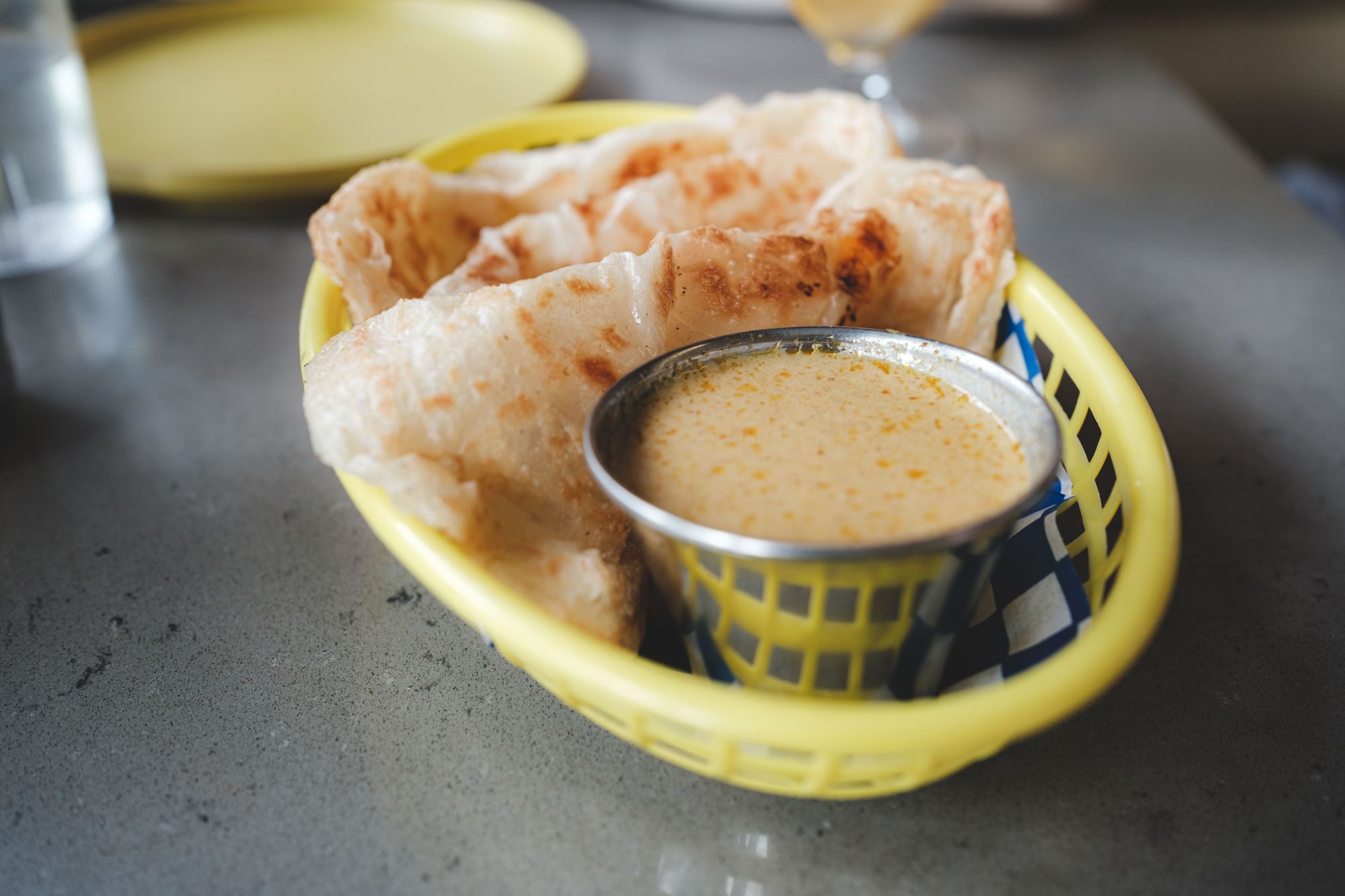 Representing Southeast China, the char kway teow dish masterfully melded rice noodles, fish cake, prawn, Chinese sausage, and scrambled egg, all seasoned with the traditional "wok-hey" (镬气) aroma. It was a delightful bowl of goodness, perfect for enthusiastic slurping.
A timeless Chinese vegetable dish, the wok-fried eggplant was a vegan surprise. Bathed in chili garlic and oyster sauce, it mimicked the traditional seafood sauce's lusciousness. Each slice of eggplant offered a plant-based meatiness and an ideal crunch, exemplifying the dish's simplicity executed to perfection.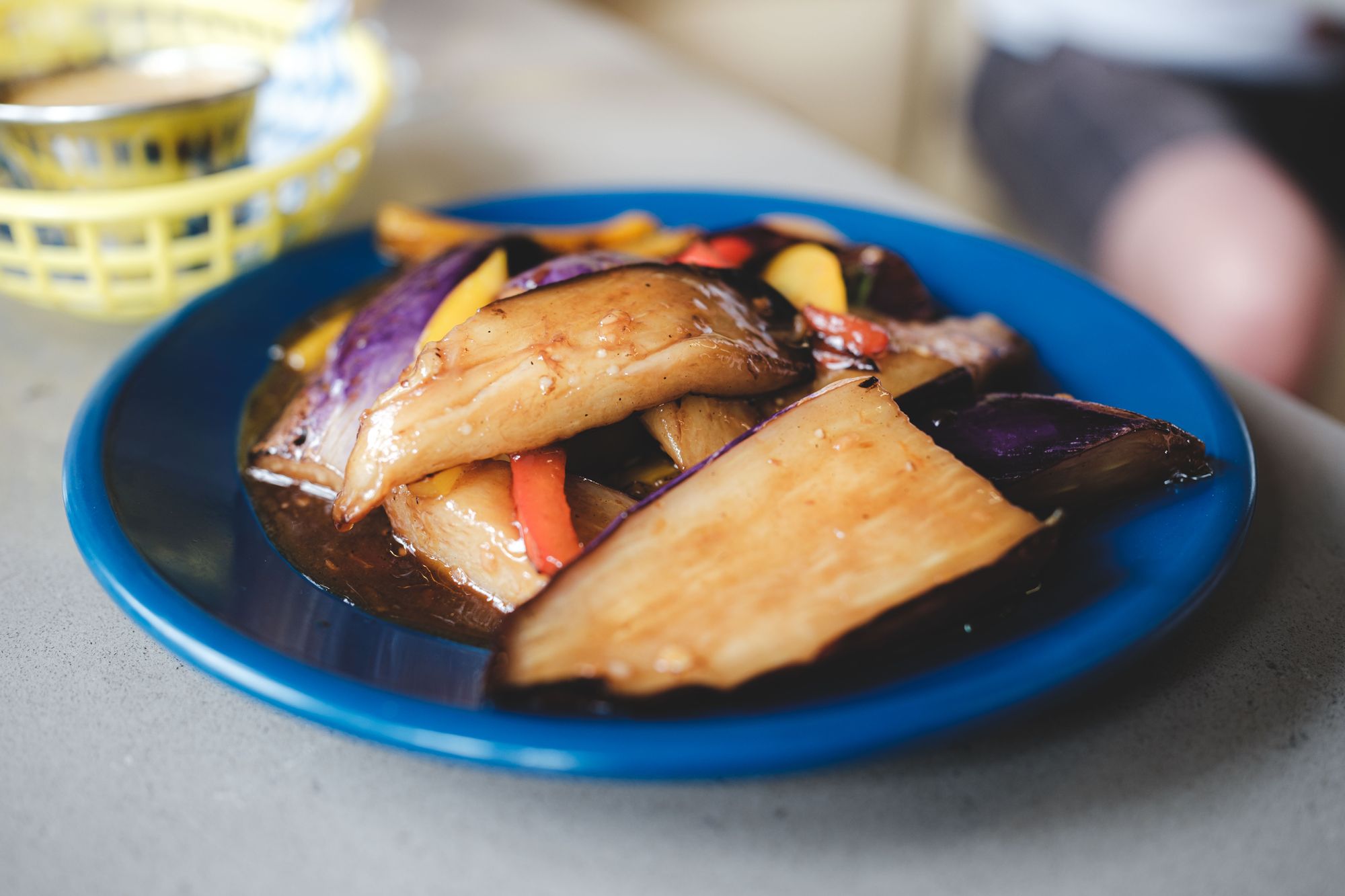 A remarkable surprise on the menu, the crispy pata, a Filipino delight, was an enormous, crispy-fried pork hock. It boasted tenderness and crispiness akin to the ones found at the Vancouver Christmas Market. Accompanied by mang tomas and sawsawan sauces, it provided the perfect contrast to the pork hock's fatty richness. This dish was so good that I found myself abandoning my chopsticks in favour of a more hands-on approach with my fingers.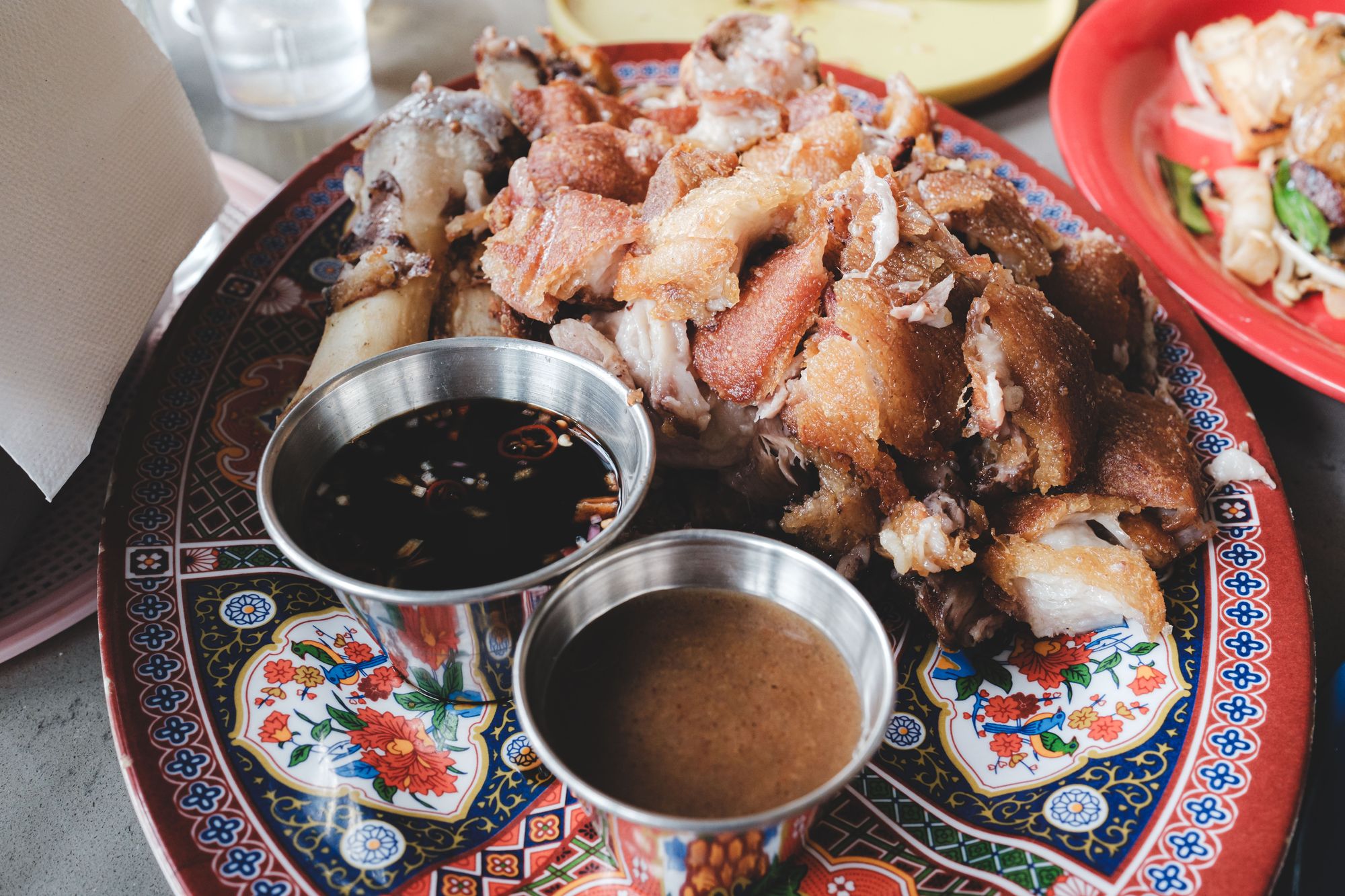 Vibes:
Potluck Hawker Eatery exudes an eclectic charm, captivating patrons from the moment they cross the threshold. The space is bathed in vibrant colors and bathed in natural light thanks to a sunroof, creating an inviting, energetic ambiance. The walls adorned with an enticing display of Asian pantry essentials lend an air of authenticity, as though you're dining in someone's kitchen. While the pantry items might be for display rather than cooking, the effect is undeniably immersive. The dining area, thoughtfully designed for social interaction, accommodates around 50 guests comfortably.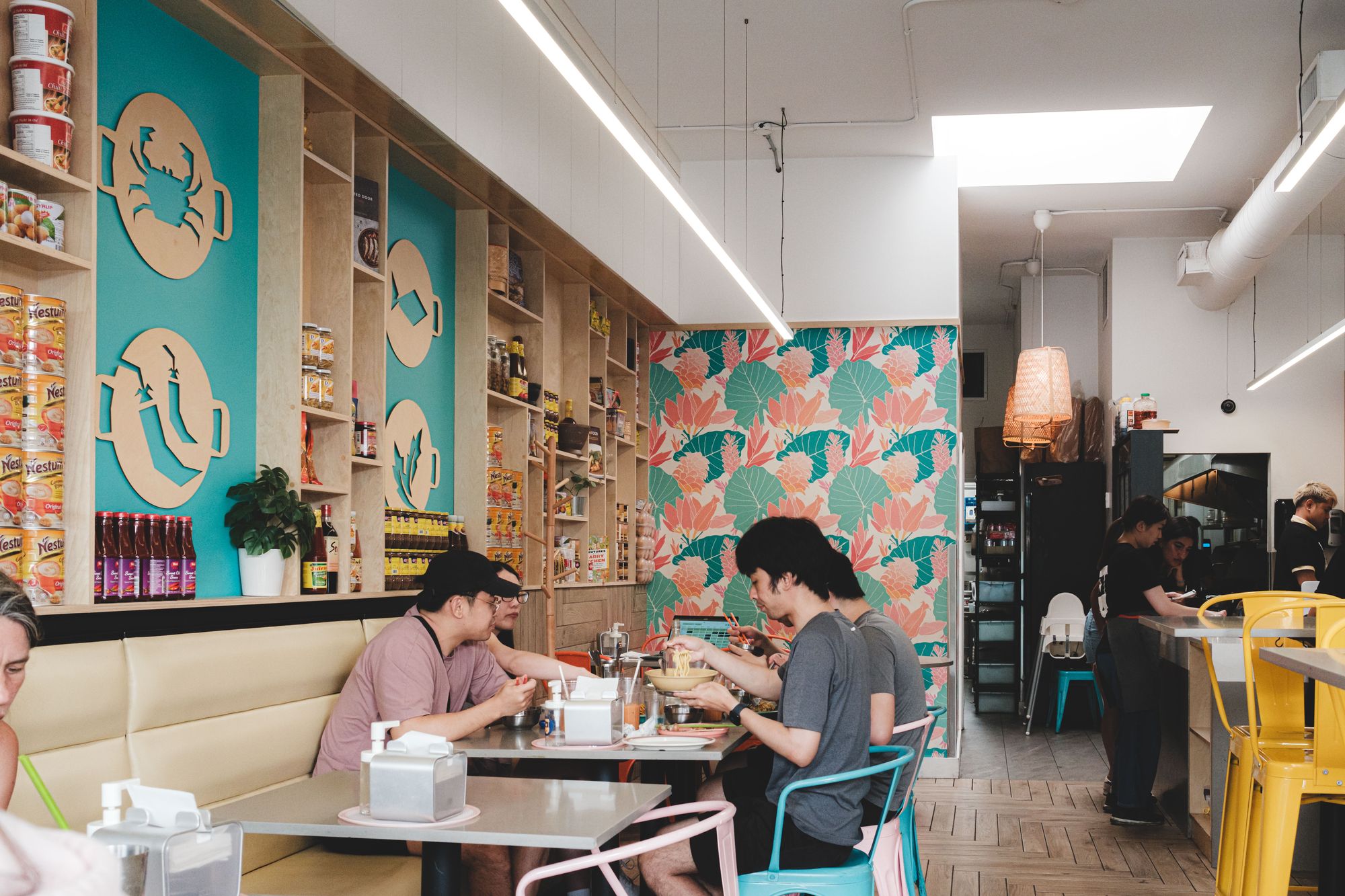 Service:
Service at Potluck Hawker Eatery is nothing short of exceptional. Despite the cozy space, the attentive servers consistently kept us in their sightlines, ensuring swift access for any requests, whether it be for takeout containers or additional orders. The team's dynamic approach, with multiple servers attending to diners, is reminiscent of high-end dining establishments.
While the prices may exceed those of a Crystal Mall food court, a place where you'd find many of the same items, the impeccable service and culinary execution make Potluck Hawker Eatery a compelling destination for indulging in a diverse array of Asian cuisine. Reservations are available but, based on my experience, not strictly necessary, particularly on a Sunday evening at 5 pm.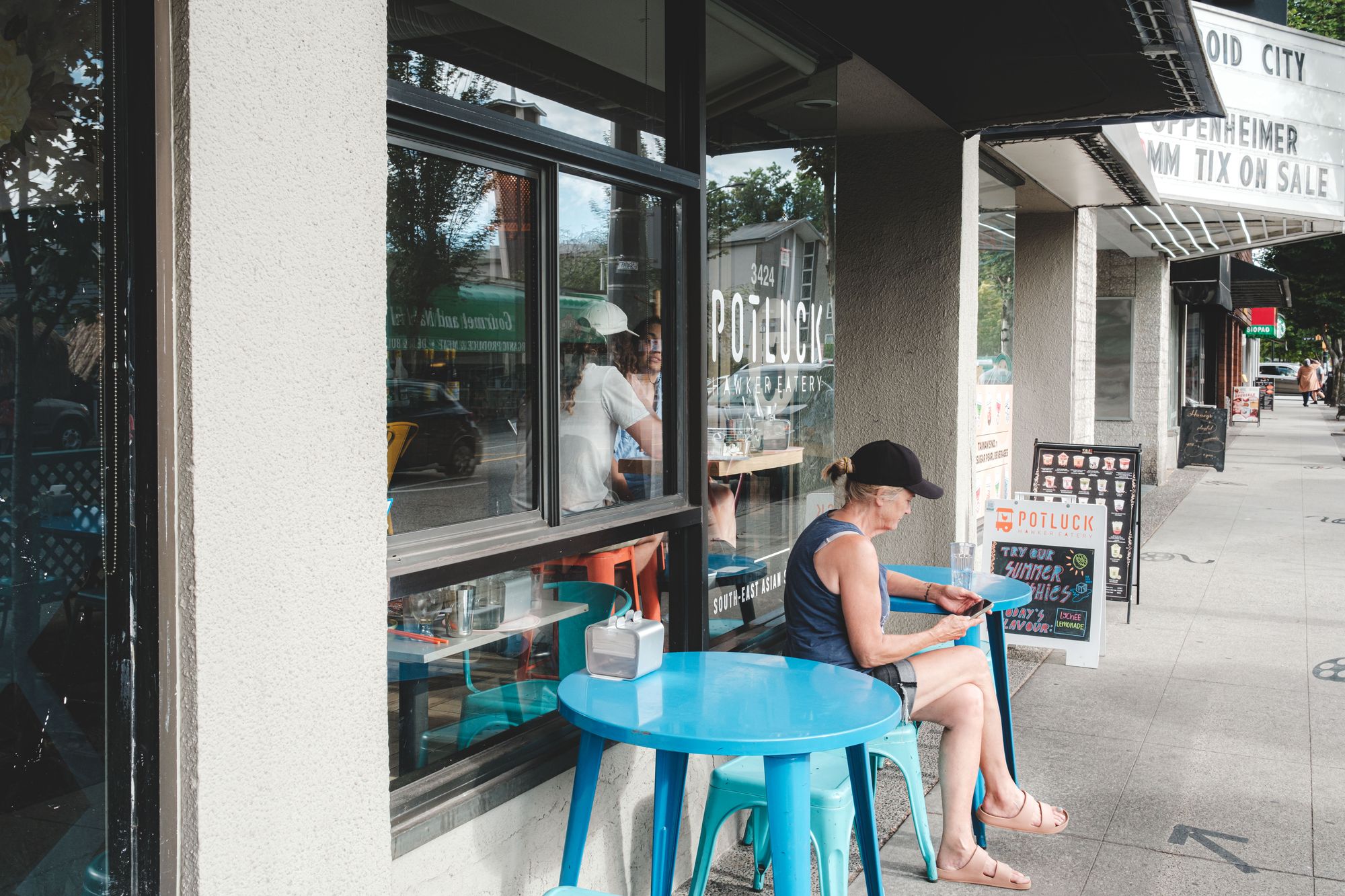 Final Thoughts:
One-liner: All the Asian foods you could want plus a Filipino pork hock that you didn't know you wanted
Highlight: Crispy Pata
Price per person: $30-$50
Would I go back? Yes with someone really indecisive about what kind of Asian food they wanted.