Coffee pods and landfills – name a more iconic duo, eh? In the blue corner, OneCoffee appears to offer a solution that's both 100% compostable, fair trade, organic, and all the other buzzwords you like. In the red corner though, is bureaucracy. I'll outline both sides in the post I'm sharing today, but the main fact here is that a compostable (Keurig-friendly) coffee pod option is available and I got to enjoy it with some brunch at one of Vancouver's most popular brunch spots, Chambar.
Disclosure: I was invited to a media event. All opinions are my own.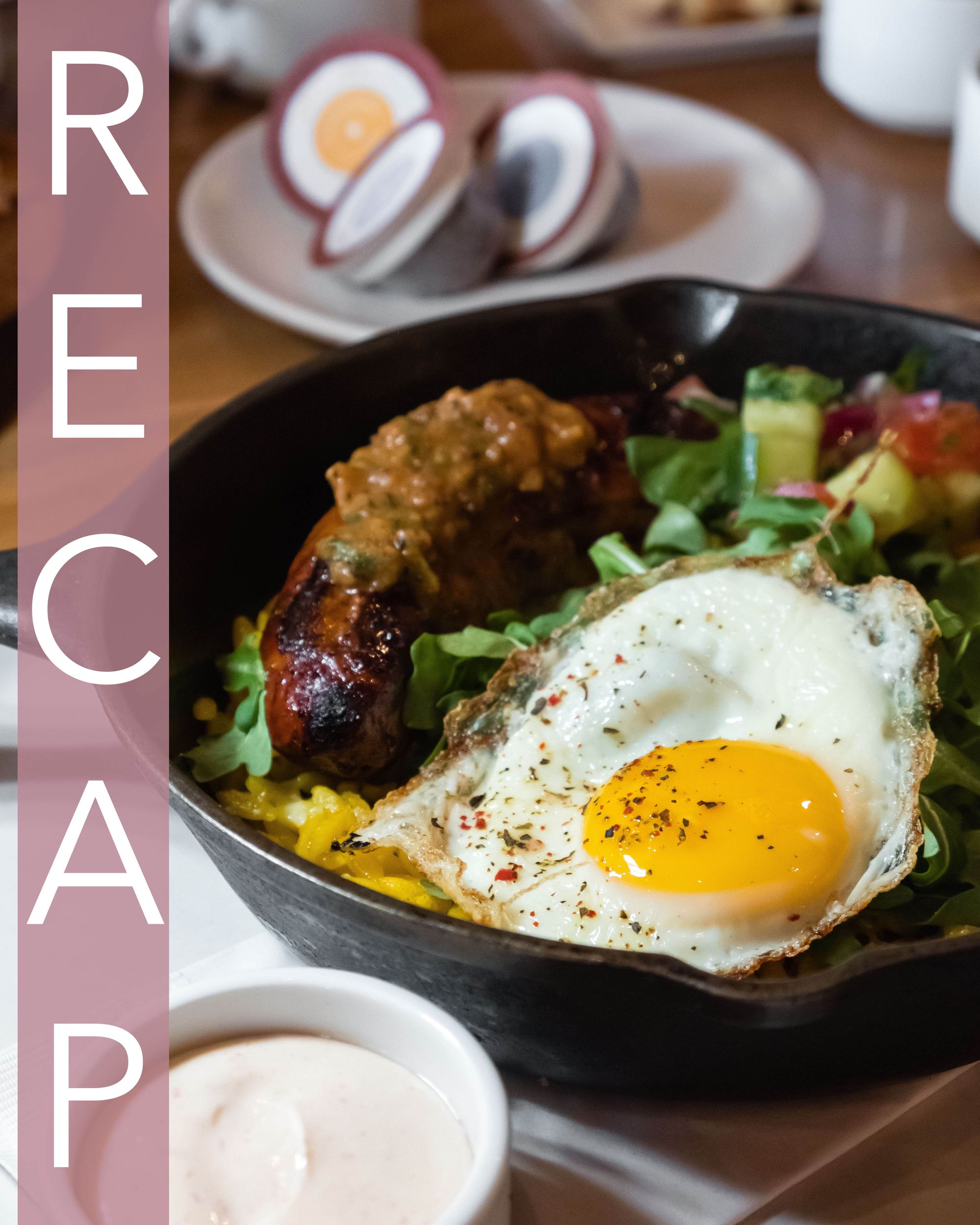 Food and Drink:
Team GlueCrew came here for a Saturday brunch and I had myself a great taste of the following:
Friar's Frappe ($14)
OneCoffee Colombian Blend
OneCoffee Ethiopian Blend
OneCoffee Peruvian Blend
Waffle ($3.50)
Paella ($18)
In cocktail land, I enjoyed a friar's frappe which was a mix of OneCoffee French Roast, Bailey's Irish Cream, Green Chartreuse, and mint. Who knew mint and coffee was such a fine flavour? I could taste a lot of coffee relative to the Bailey's which was very much welcome. The mint garnish on top served as a terrific fascinator. Though this was an enjoyable cocktail, the real magic was in tasting OneCoffee as a standalone coffee.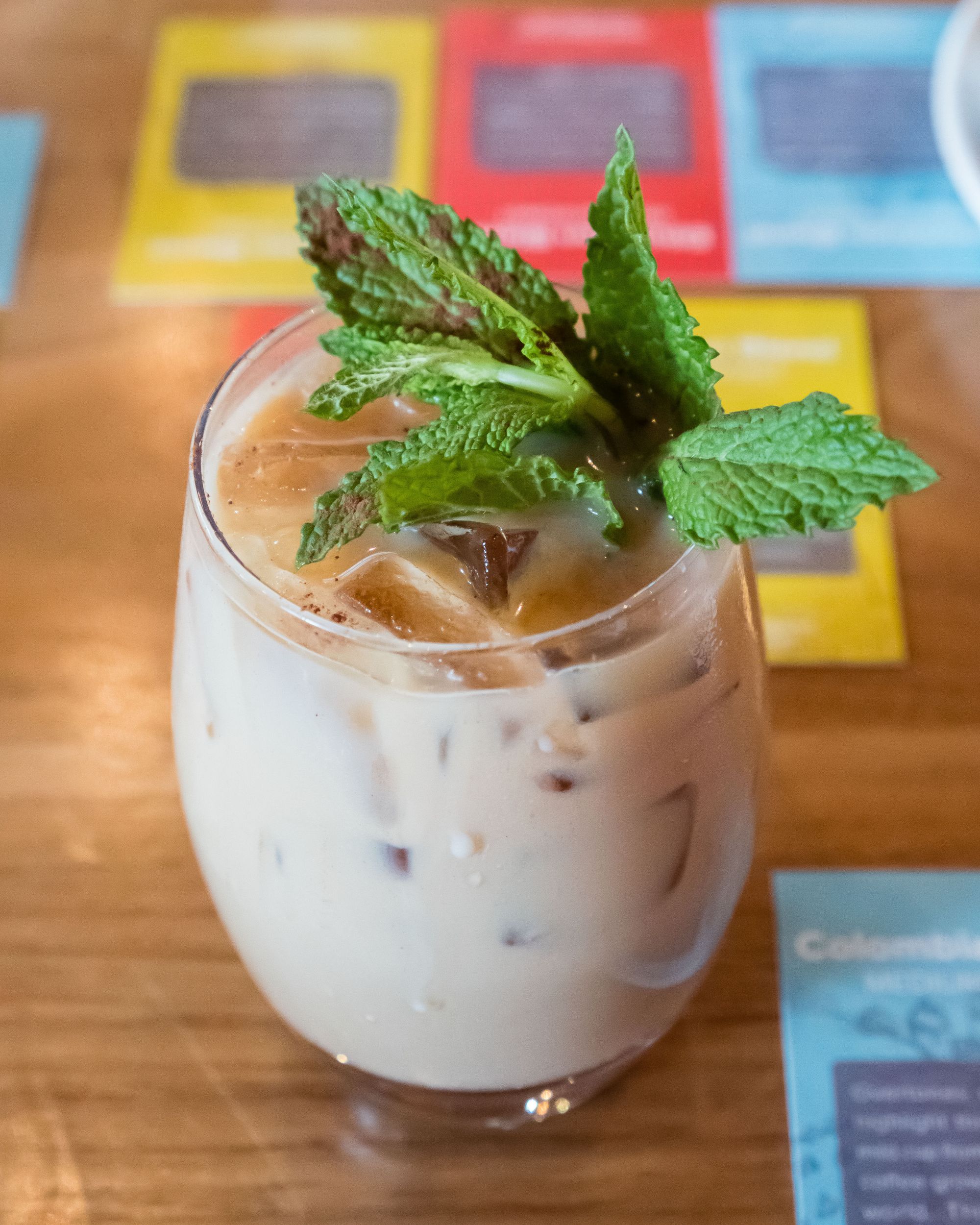 Starting with the trio of OneCoffee blends, all produced from 100 compostable pods, my favourite ended up being the Peruvian Blend. With a mild acidity and slight smokiness, the notes of honey won me over as this had a sweeter profile despite my drinking it black. I also enjoyed the Ethiopian Blend if only for its brighter fruity notes and great description card (i.e. "Grown in the rolling hills of Ethiopia"). The Colombian Blend was an alright mix for me. Though it advertised sweet wine, citrus, and herbs, I felt this blend had the most generic "coffee" flavour, even when black. Sorry, Shakira.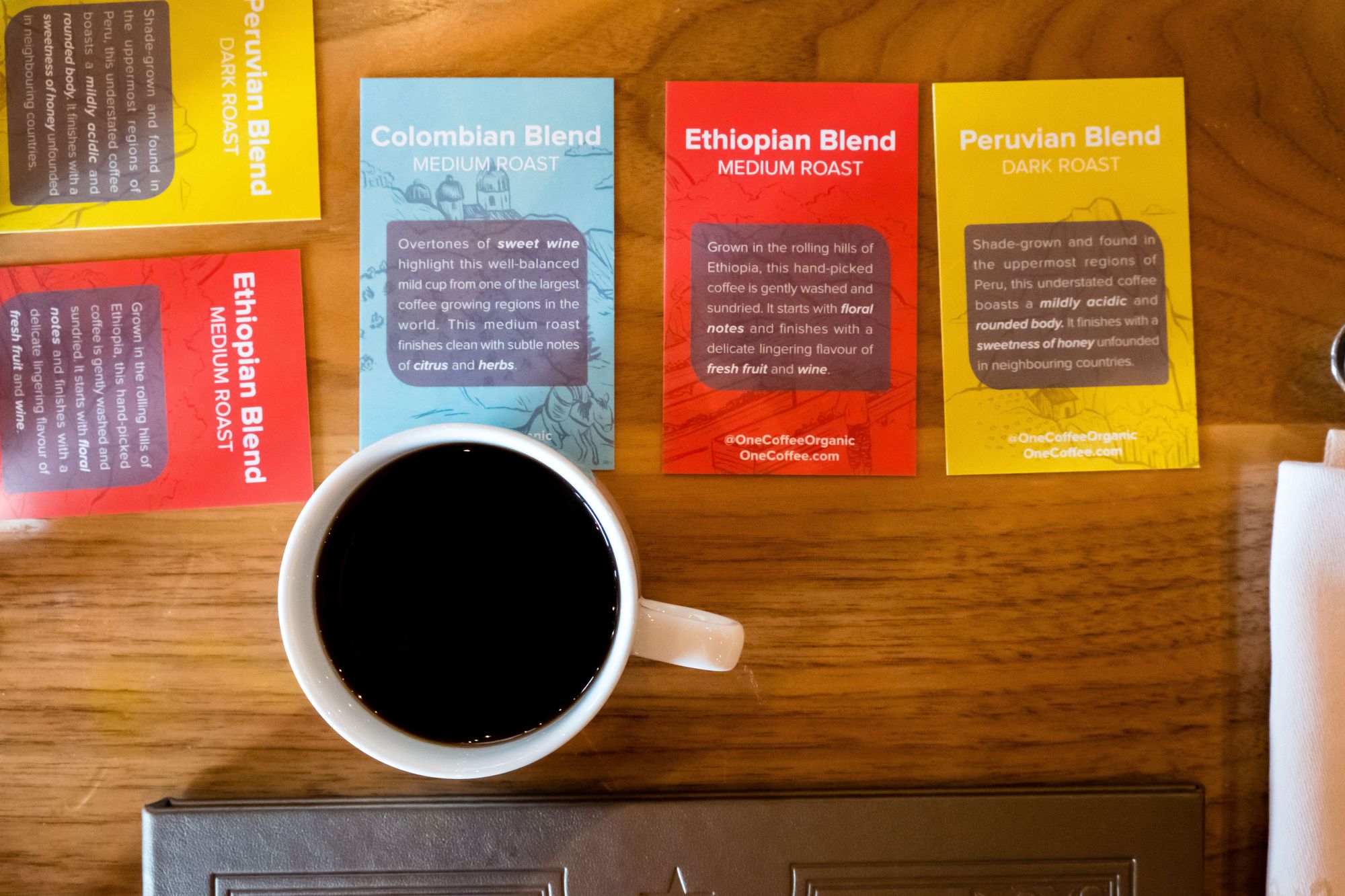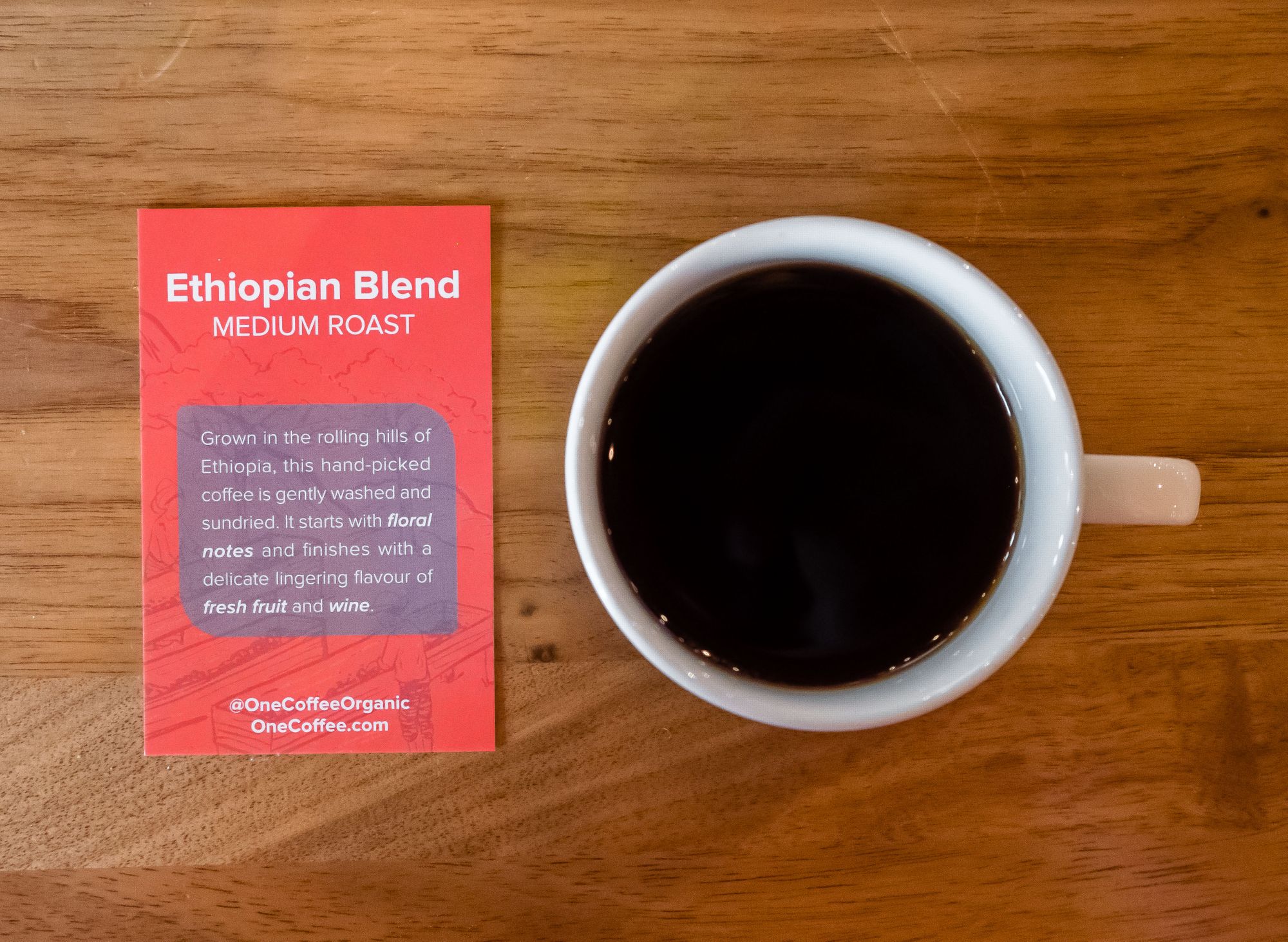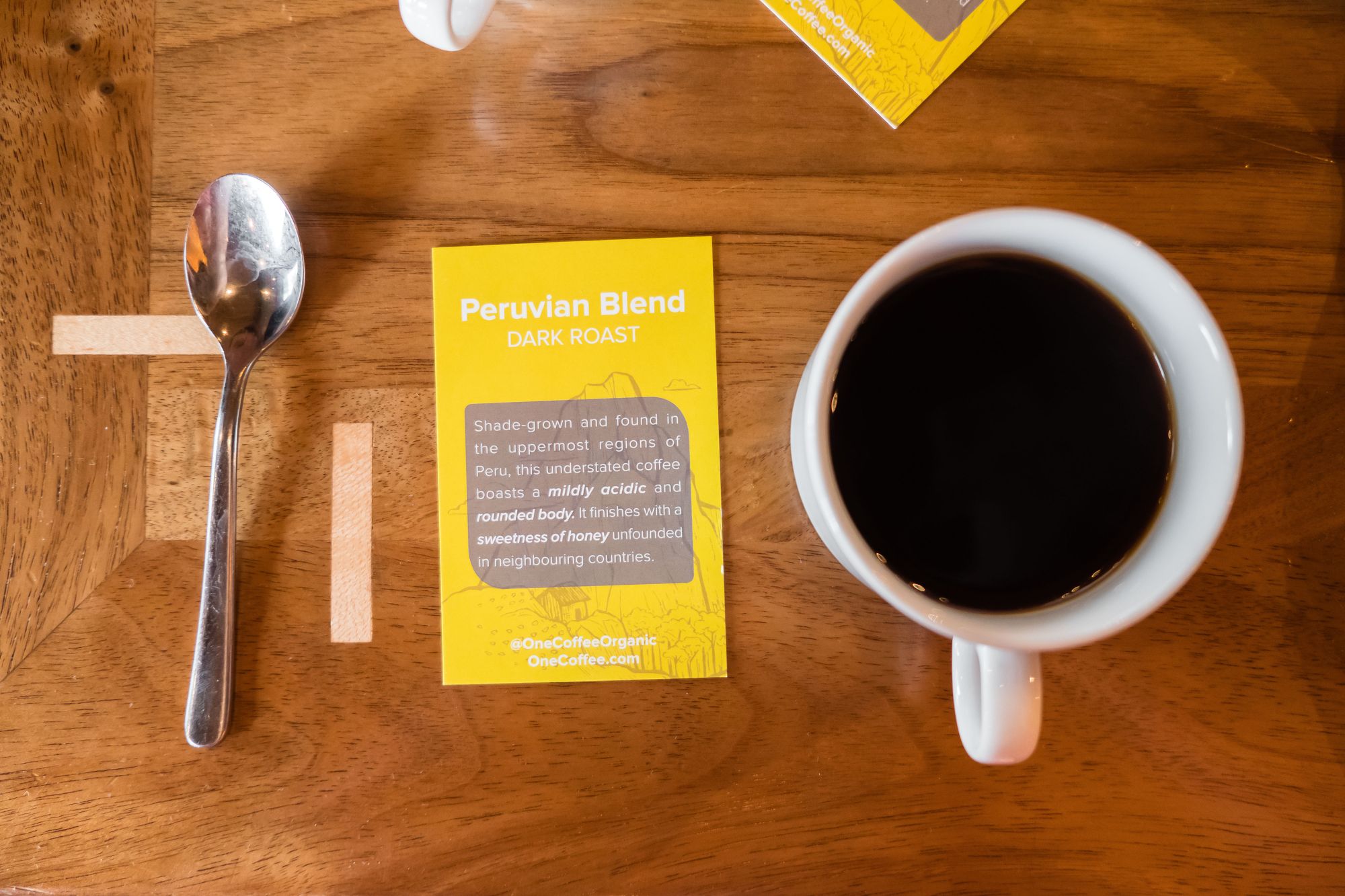 On the topic of food though, this was an unorthodox brunch that had us starting with a waffle with a dark chocolate sauce. No problem for me as I can have dessert at any moment of the meal. This liège-style waffle had a fresh fluffiness that could hold all of the dark chocolate sauce I could pour on it. It was topped off with a bit of powdered sugar making for a subtle and effective topping. As I cleaved my knife in, I could see an even layer of waffle bread embedded within which added even more to my excitement. Nobody deserves an airy waffle.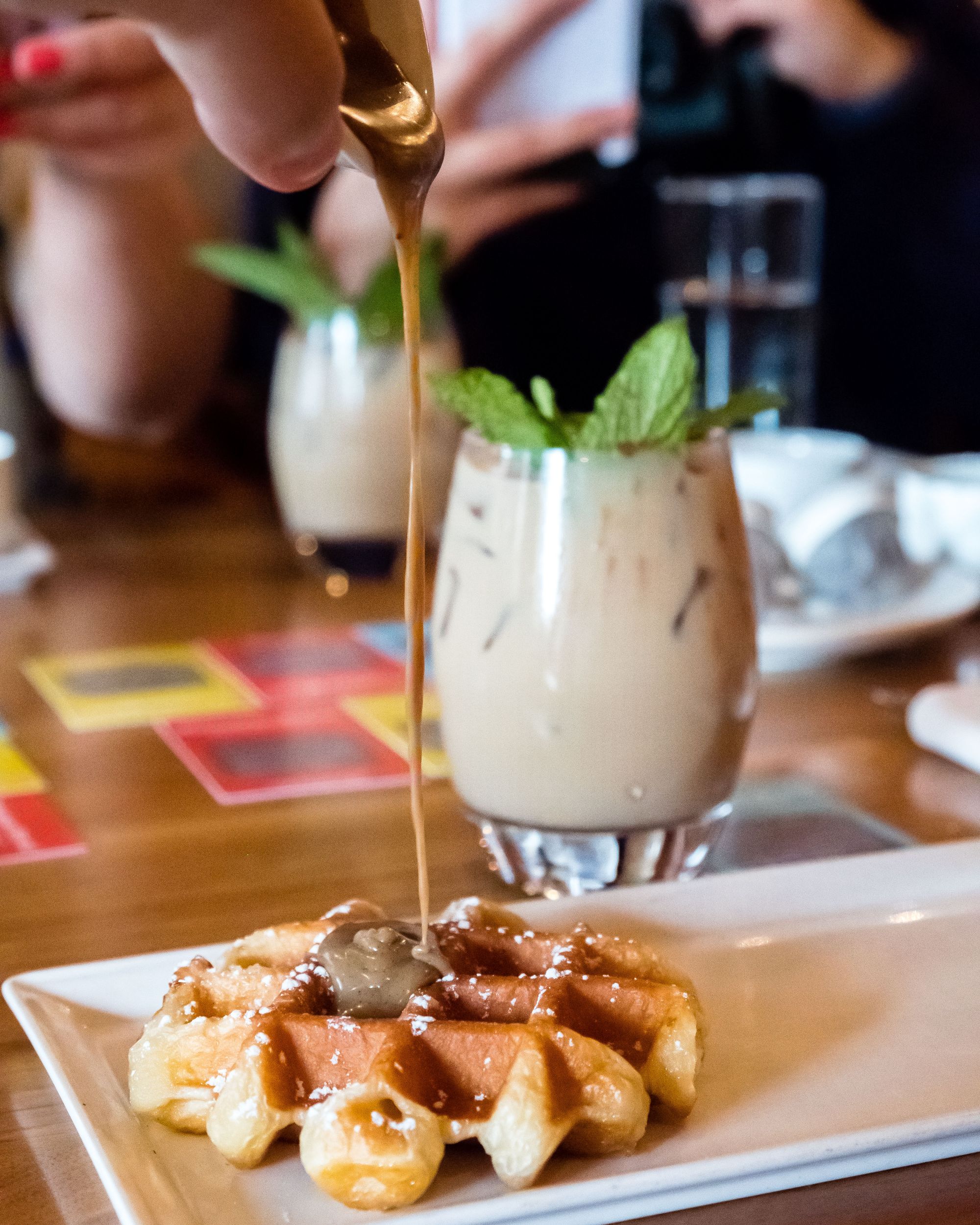 My choice of main was the paella which was served with a sunny-side egg, curried orzo, hot Spanish chorizo, charred tomato salsa, cucumber, and picked cilantro. Being served in a hot skillet was the final kicker in what was already a beautiful dish to look at. The orzo looked decadent as each individual grain could be manoeuvred around with my fork. The chorizo sausage was fat and juicy – my 2 favourite descriptors of sausage. The sunny-side egg was cooked just right for me to pop the yolk and stir it in with my sauce and orzo. I could eat this paella for any meal of the day, but alas, Chambar only offers this during breakfast and lunch settings.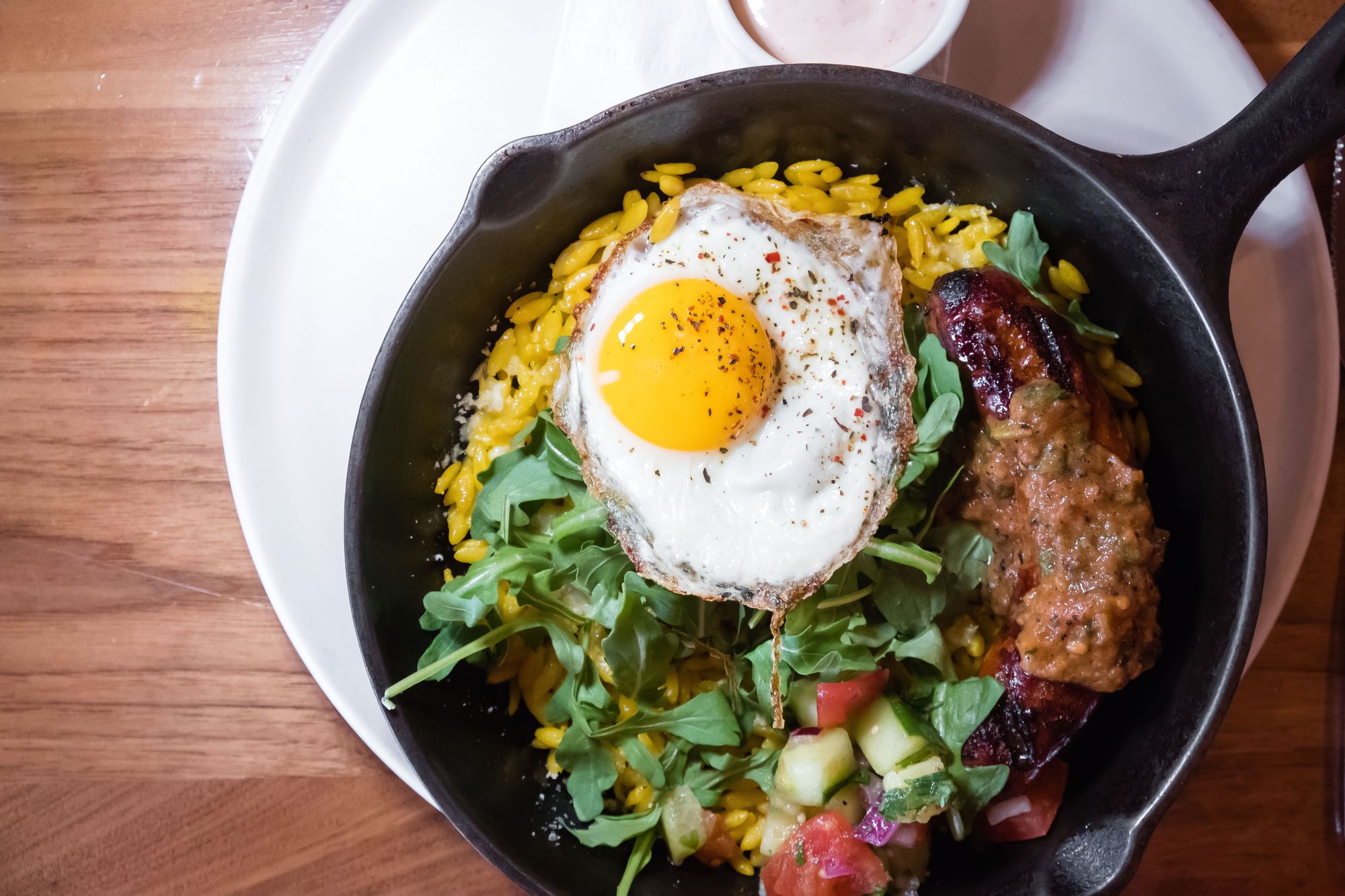 OneCoffee:
Here's some trivia. According to OneCoffee, Canadians brew — and then discard — 1.5 billion single-use coffee pods each year. That works out to just over 40 pods per Canadian, per year.
The pods are 100% commercially compostable but there are no applicable green-bin composting standards across the province of British Columbia, much less Canada.
While continuing to work with BC Liberal MLA for Richmond-Queensborough Jas Johal, who introduced a private members' bill to force all single-serve pods to be 100% compostable and accepted by green-waste contractors, OneCoffee has decided to address the federal government, specifically Catherine McKenna, Minister of Environment and Climate Change.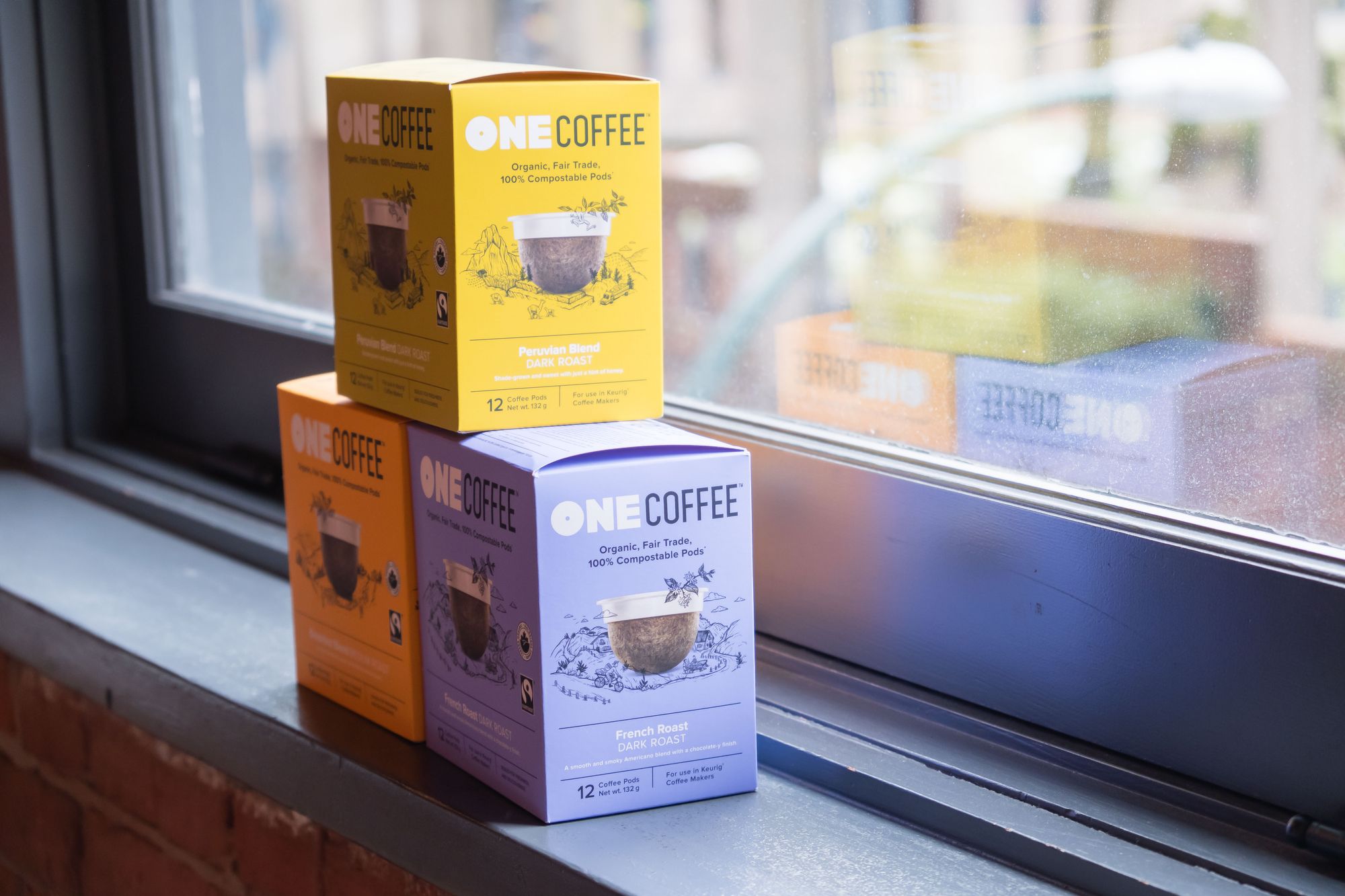 This name-drop is not without support though. OneCoffee has also launched a Change.org petition to drum up interest in making a change.
Personally, I'm all for fully compostable coffee pods to be picked up by everyday recycling programs. If there's a way to validate OneCoffee's composting claims, I see no reason to start accepting coffee pods of the OneCoffee style. I've signed the Change.org petition and I've got my fingers crossed.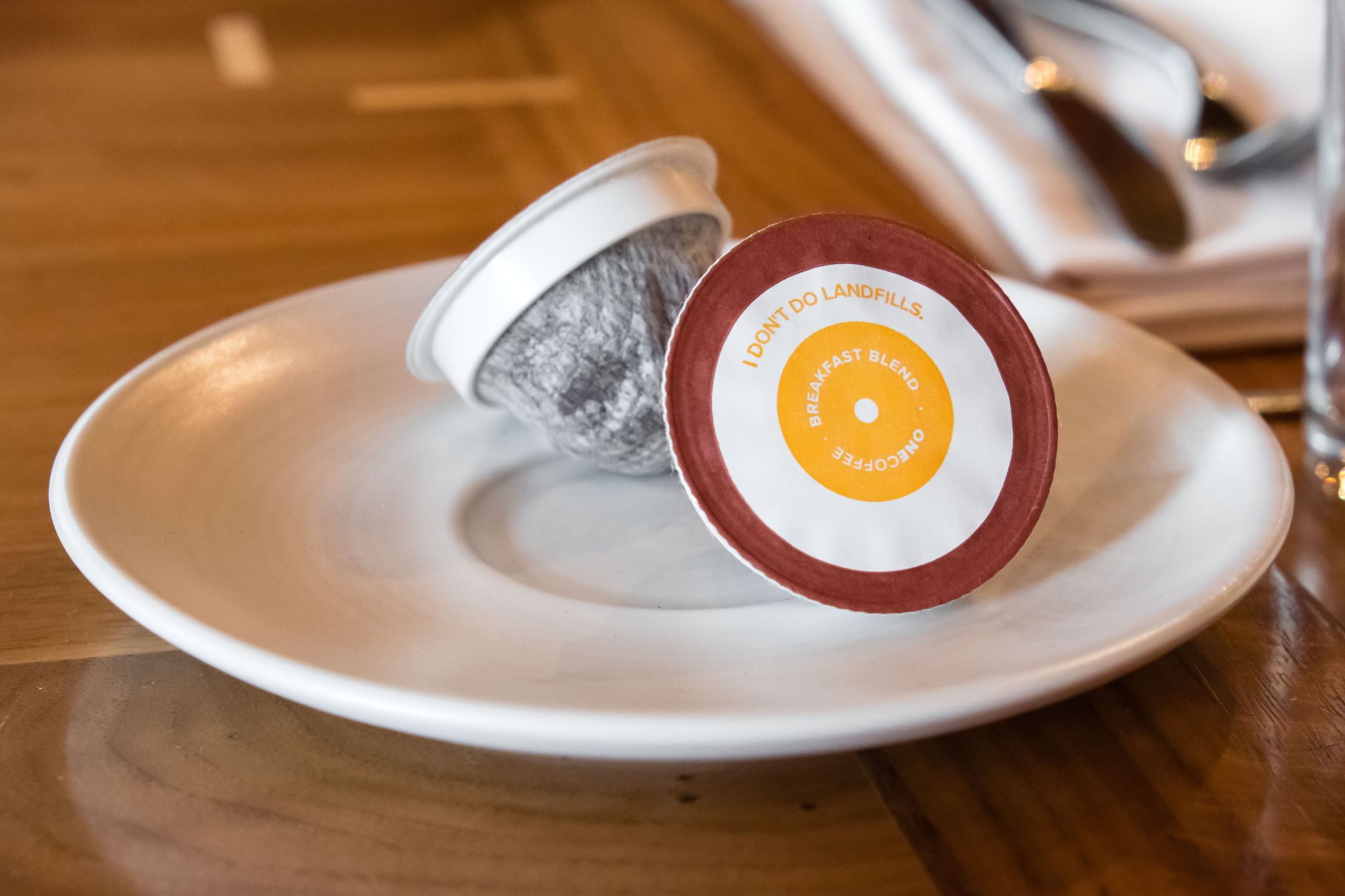 Final Thoughts:
One-liner: 100% commercially-compostable coffee pods are now a thing, and once the bureaucracy is on board, these pods can be a recognized thing for composting programs too
Where do I sign? Right here: https://www.change.org/p/catherine-mckenna-minister-of-environment-and-climate-change-make-all-coffee-pods-in-canada-compostable-we-have-the-technology-let-s-use-it