Cherry blossom season might be over, but the Japanese charm of Vancouver's West End continues to bustle as a new ramen eatery has recently opened in the previously departed Ramenman location. Ramen Takanotsume (stylized as "Ramen TAKA"), of Hokkaido prefecture origin, has entered the Japanese noodle scene in Vancouver's most famous neighbourhood for Japanese ramen. Last week, I had the chance to experience some menu items for myself.
Disclosure: This was a complimentary tasting provided in exchange for an honest overview and no monetary compensation.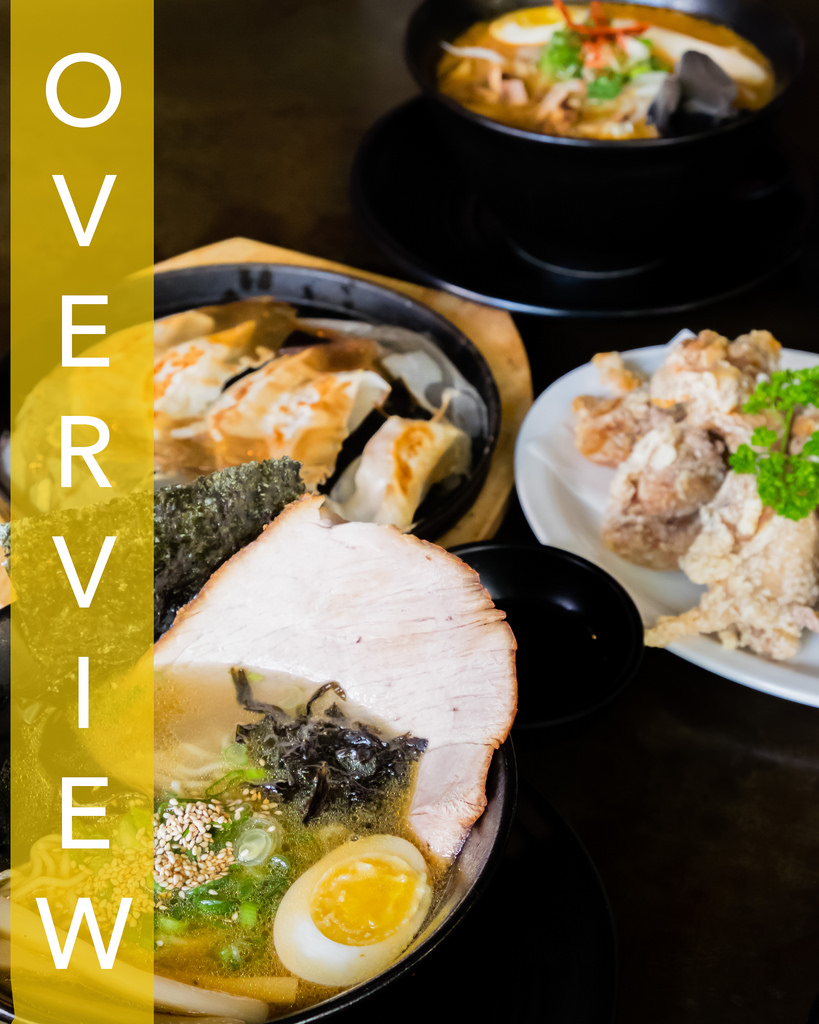 Food:
Team Survivor came here for a Monday evening dinner and I had a great taste of the following:
Zangi ($11 for 8 pieces)
Gyoza ($6)
White Dragon (SEA SALT) Ramen ($12)
Dynamite Pork (SPICY MISO) Ramen ($14.25)
Zangi was the name of the Hokkaido Chicken Karaage on the menu. The main difference between zangi and karaage is that zangi is pre-seasoned then fried as opposed to the other way around. Another kick for the zangi is that a secret ingredient is added – starch. Starch added a different dimension of texture for my zangi, and I've yet to see this technique employed elsewhere. Maybe this was just me, but dipping half my zangi into my full-bodied ramen broth (below) was a combination I enjoyed.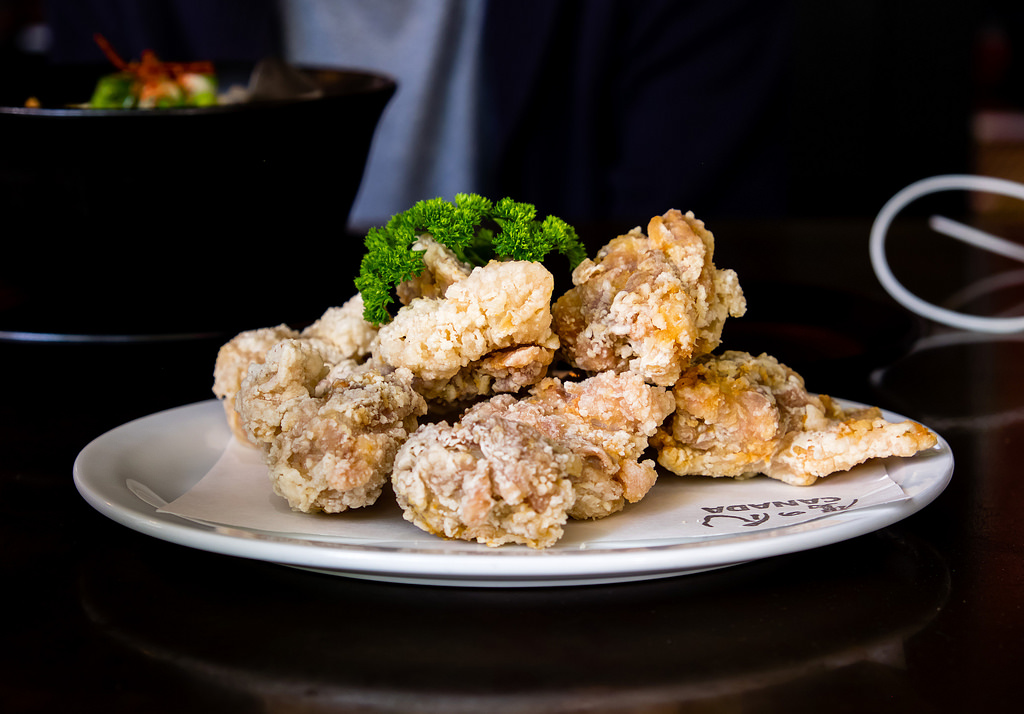 Zangi (Hokkaido Chicken Karaage)
Similar to the zangi, Ramen Taka had their own take on gyoza. The dumplings came pan-fried and featured a fried skirt to mesh them together. Again, the secret ingredient was starch. The gyoza had enough filling to make them a worthwhile side, though I wish they were crispier. That being said, coming from a history of potsticker lunches, I know I'm biased to preferring borderline crunchiness in my gyoza.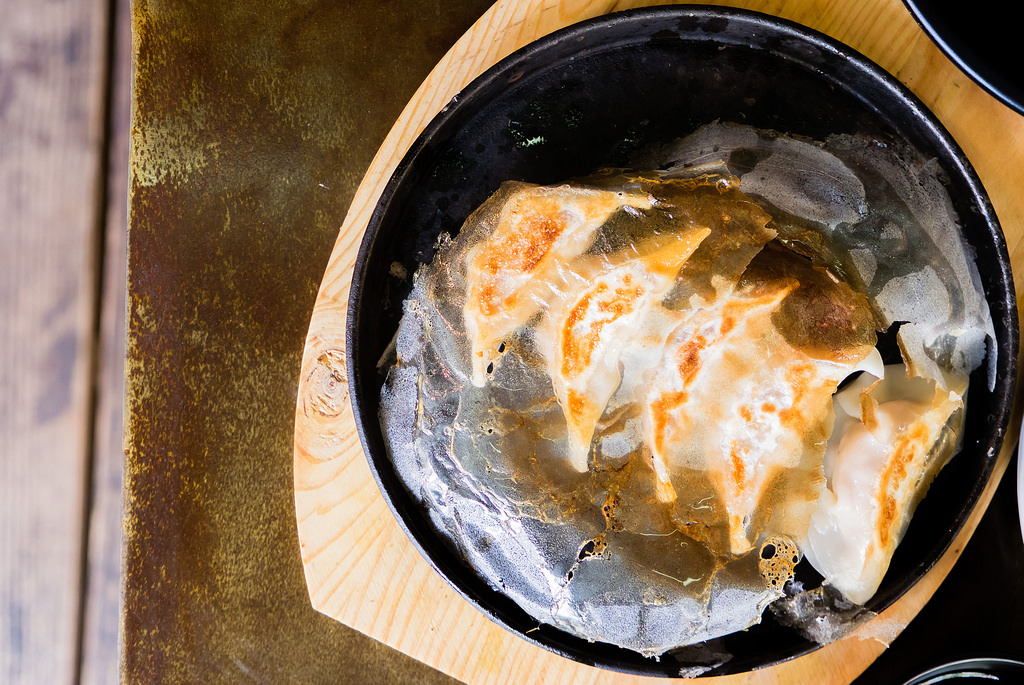 Gyoza
Moving onto the ramens, the White Dragon was Ramen TAKA's sea salt (shio) edition of ramen featuring a blend of Seto (a city in Japan) sea salt, imported menma (bamboo shoots), and a clear broth. Despite being clear, this broth was anything but thin. Each slurp was a heavy body of deep broth mouthfeel with pork and seafood flavours. The chashu was an extra-wide slice of thigh and I was encouraged to dunk it into the deep broth to properly eat it. Those who prefer a lean cut will enjoy this uncommon cut of pork.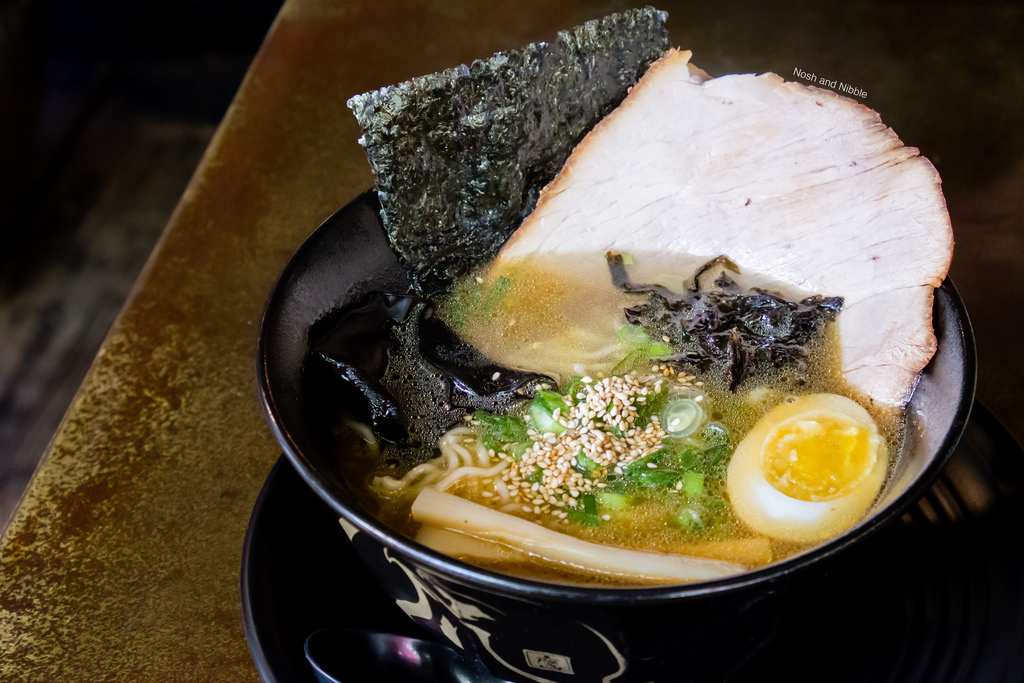 White Dragon (SEA SALT) Ramen
As for the noodles, these were Santouka good. Big surprise! The two restaurants (Ramen TAKA and Hokkaido Ramen Santouka) hail from the same prefecture in Japan so I was happy to enjoy the same bounciness of the noodles in each bite. Fun fact: the noodles at Ramen TAKA are given extra time to age, allowing them to retain their firmness.
More great news, specifically for slower eaters: the broths at Ramen TAKA are infused with a roasted Hokkaido lard which allows them to serve super hot broths that take longer to cool to room temperature.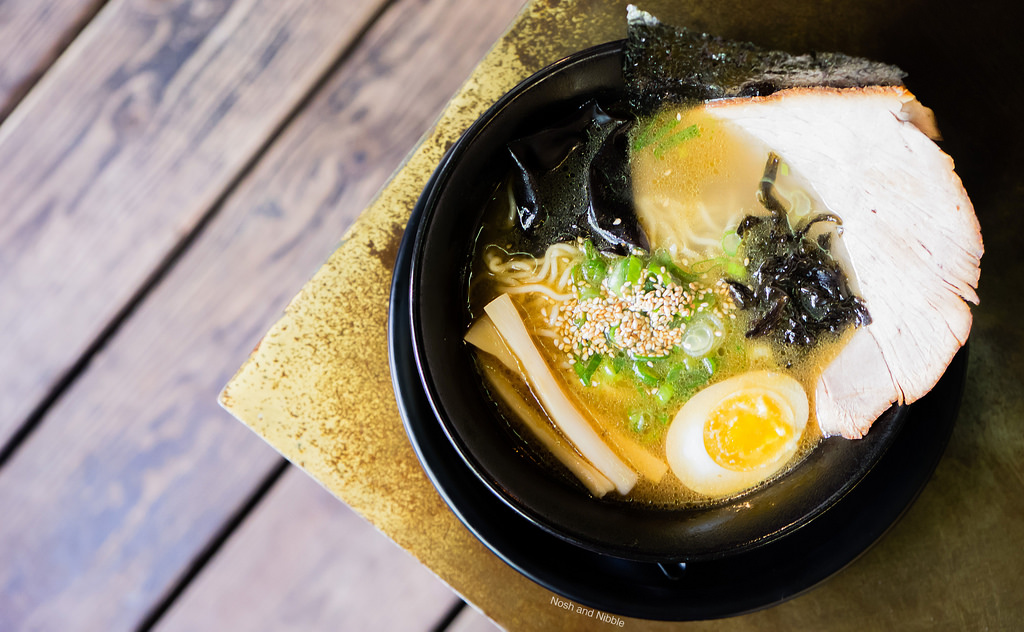 White Dragon (SEA SALT) Ramen
I inquired how the broth could be so clear yet provide so much flavour and was told the ingredient is time. Ramen TAKA's broth takes longer to prepare than other broths you might find in the city.
My companion had the Dynamite Pork Ramen which was Ramen TAKA's take on a spicy miso. I didn't try too much of this ramen but can confirm the spice level was real even in the base edition. I could imagine myself really enjoying the Dynamite Pork if I was craving beer (they serve Sapporo in chilled glasses at Ramen TAKA). Spice lovers can decide for themselves how much heat they can take (up to 30 kinds of spice).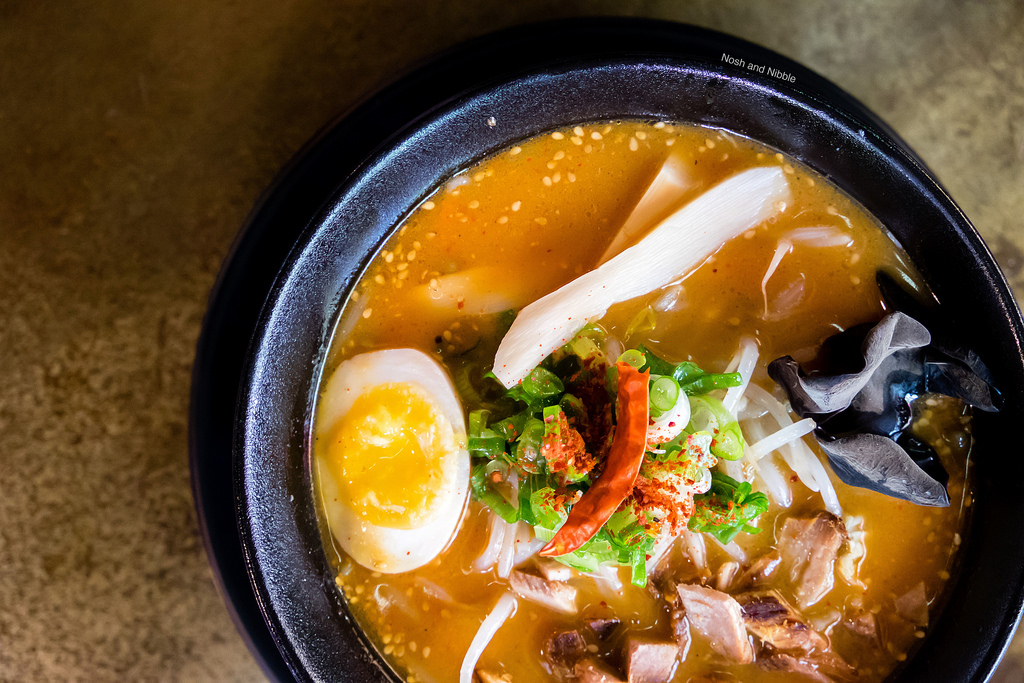 Dynamite Pork (SPICY MISO) Ramen
Features:
Ramen TAKA takes up residence in The Ramenman's old spot on Bidwell Street, just off Robson in Vancouver. Inside you'll find a similar interior with a long table, a couple of smaller tables in the back, bar seating, and an outdoor patio. In total, there are about 30 seats. The patio can be heated so you needn't worry about freezing during the later hours. The feeling inside Ramen TAKA is quite historic as along the long wall you'll find homages to their origin story and designs of their spirit animal mascot, the eagle.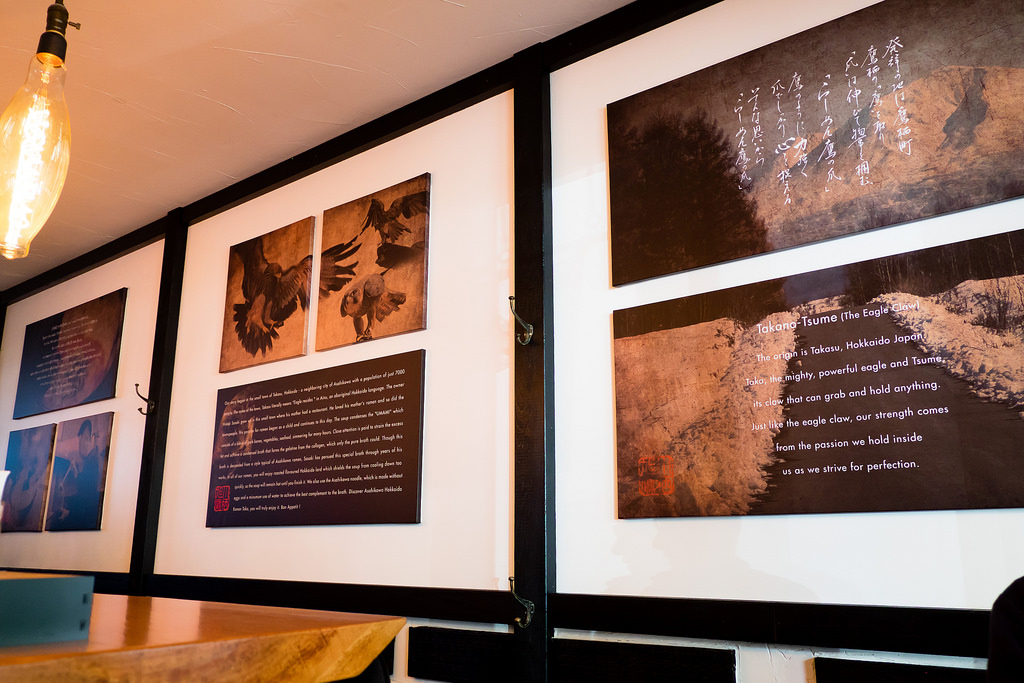 Inside Ramen TAKA
If you're wondering where the name "taka" comes from, the origin of this ramen brand is from Takasu, Hokkaido (population: 7000). "Takasu" literally translates to "Eagle resides", hence the use of an eagle for their mascot.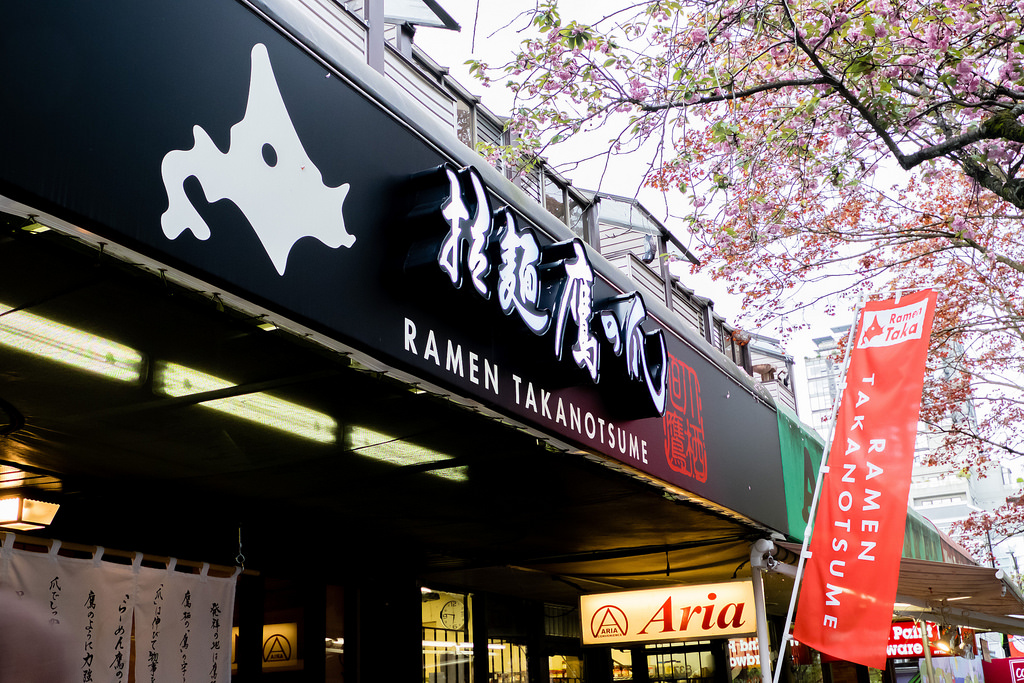 Outside Ramen TAKA
Final Thoughts:
One-liner: Methodically-prepared ramen that features a full-bodied broth and noodles from what's likely my favourite prefecture of Japan
Highlight: White Dragon (SEA SALT) Ramen
Price per person: $15-$25
Would I go back? Yes.