You may not know it, but you've likely had a hoagie prior to today's review. Hoagies are culturally a Philadelphia take on the popular submarine sandwich. For Vancouver, there wasn't really a hoagie hut until Say Hey Cafe opened its doors last spring. In the same week I went to Meat & Bread for a lunch date, I decided I was in the right mindset to try out Say Hey.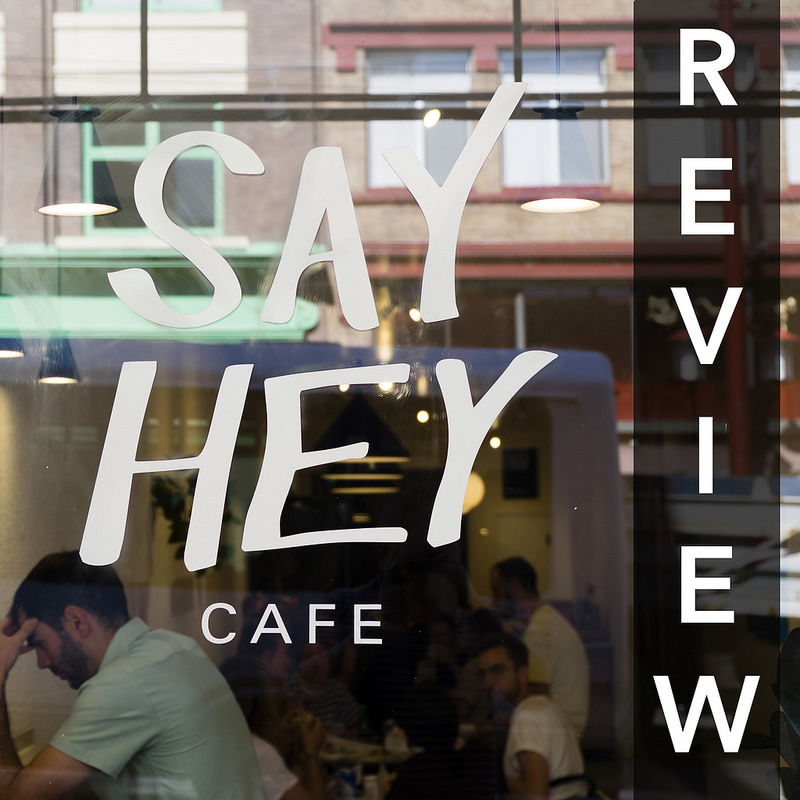 Food:
Team GlueCrew came here on a Friday lunch and I had myself a Meatball Hoagie ($10.50). Served on a hoagie armed with a ton of sesame seeds. This contained house-made meatballs with provolone, pickled Serrano chilis, arugula, and chili aioli. Flavour was king in this sandwich. If I wasn't getting the nuttiness of the sesame seeds, I was getting the chili aioli or juicy meatballs. The bread was also quite tasty with a chewiness inside and a crispy edge. None of the ingredients really depended on each other to make this hoagie good because each one was tasty and provided in generous quantities. A downside was the meatball distribution. Not sure if I was missing a meatball or if the style is to leave a long gap at the end of the sandwich.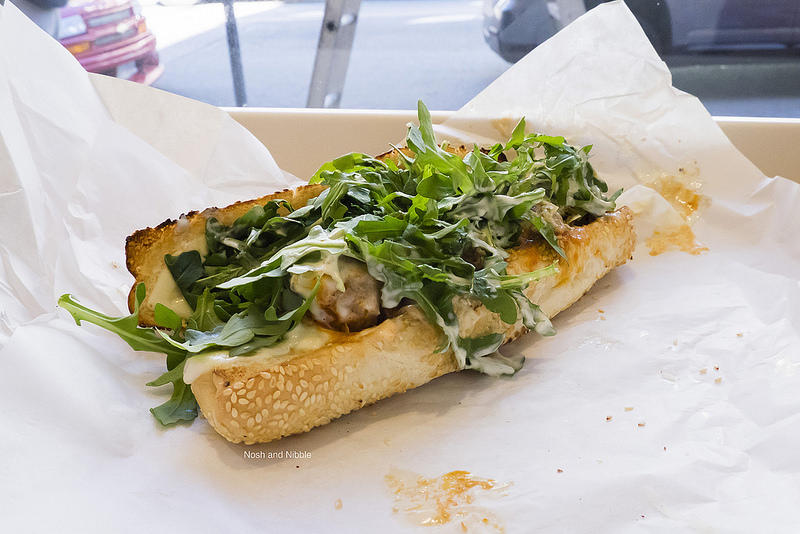 Meatball Hoagie
At $10.50, you're looking at a sandwich that costs $1-$1.50 more than Meat & Bread, but the hoagie is slightly larger and the vast amount of sesame needs to account for something too. Some may be screaming that banh mi from Ba Le start at $4 but I think there's a different audience as those sandwiches have a higher bread-to-filling ratio and don't feature melted cheese.
Features:
Say Hey Cafe is a long hallway of a sandwich shop featuring some hung art and textured white walls. Seating-wise, there's about 20 seats inside at tables and the front window. It's a pretty chill vibe which is super appropriate for a homey hoagie shop.
My one complaint was ventilation could use some work during the hotter months. I went when it was pretty warm outside but the heat from the kitchen made the cafe feel like a furnace. There's only the open door at the front but I'm unsure if there's anything at the back to force a breeze.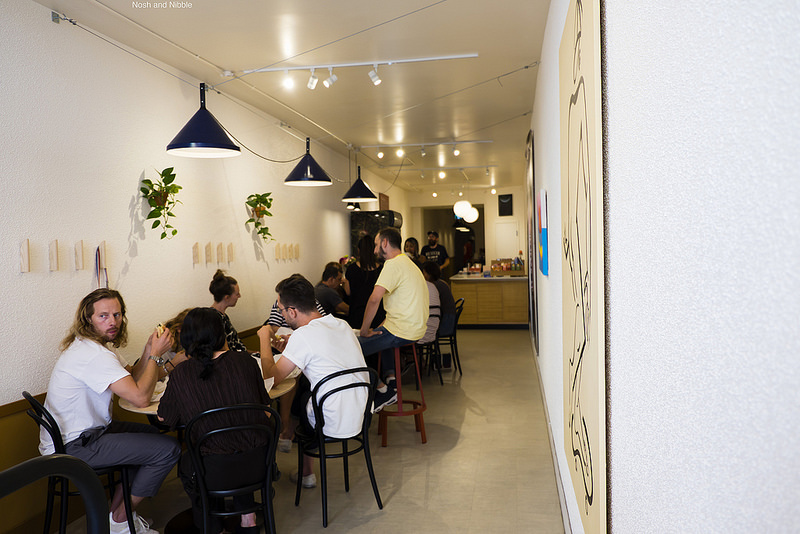 Inside Say Hey Cafe
Service:
Here you'll place and pay for your order prior to receiving it. It took about 5 minutes for me to receive my sandwich and the bread was fresh out of the oven. It got pretty full here at 12:30pm so I'd recommend you arrive prior to then if you want to hit up a lunch hour.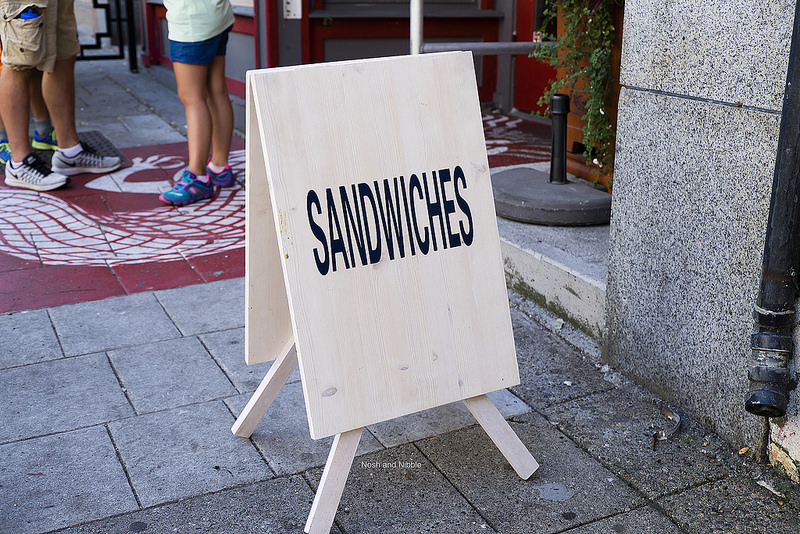 Outside Say Hey Cafe
Final Thoughts:
One-liner: Tasty hoagie sandwiches that live up to Meat & Bread, even if they are a little more expensive and larger
Highlight: Meatball Hoagie
Price per person: $10-50-$15
Would I go back? Yes.