With the Olympics in town and NBA March Madness coming up, every sport (sans football) is in full swing and fans need a bar to keep up with all the scores. The aptly named Second Floor Eatery has taken residence at the former Allstar Wings and Ribs location and have revamped what used to be 180 flavours of chicken wings to a more consolidated menu. What hasn't changed is the emphasis on sports and filling the space with TVs. A couple of weeks ago I got to try out their dinner service.
Disclosure: This was a complimentary tasting provided in exchange for an honest review and no monetary compensation.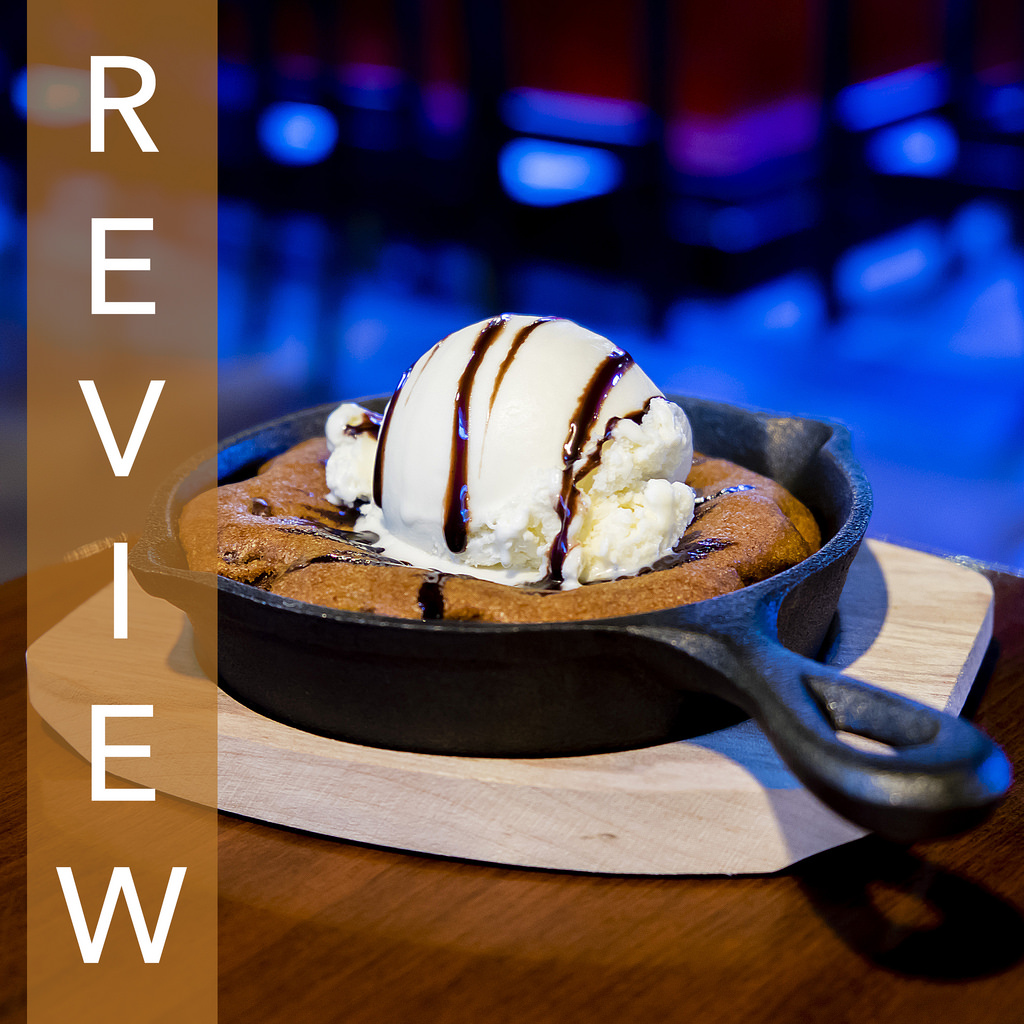 Food and Drink:
Team Tastic came here for a Wednesday dinner and I had a great taste of the following:
Henkell Trocken Dry Sec ($9)
Prawn Gyoza ($12)
Buttermilk Fried Chicken Sandwich ($16)
BBQ Pork Ribs ($19)
Ultimate Cookie ($8)
We started with some sparkling wine in the Henkell Trocken Dry Sec. This was a fruity sparkling wine that finished with a medium dryness. It was almost comical having the bubblies served on coasters, but welcome to the bar life.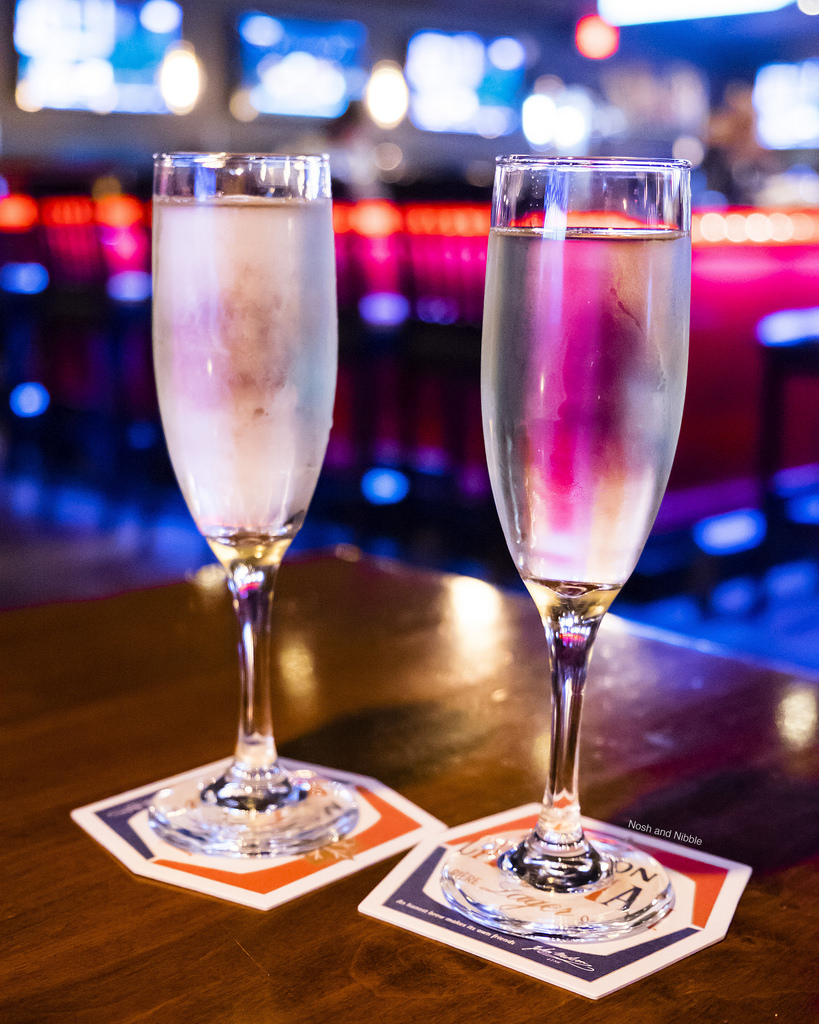 Henkell Trocken Dry Sec
Moving onto appetizers, the prawn gyoza were five Japanese fried dumplings served with a soy dipping sauce. I was pretty impressed with the chewiness of the skin and the slight char to give it some crunch. $12 is a lot to ask for 5 pieces given most ramen eateries down the street charge $6-9 for the same number though in pork varieties, so I could only recommend ordering this if you've never had dumplings before or have some serious crustacean cravings.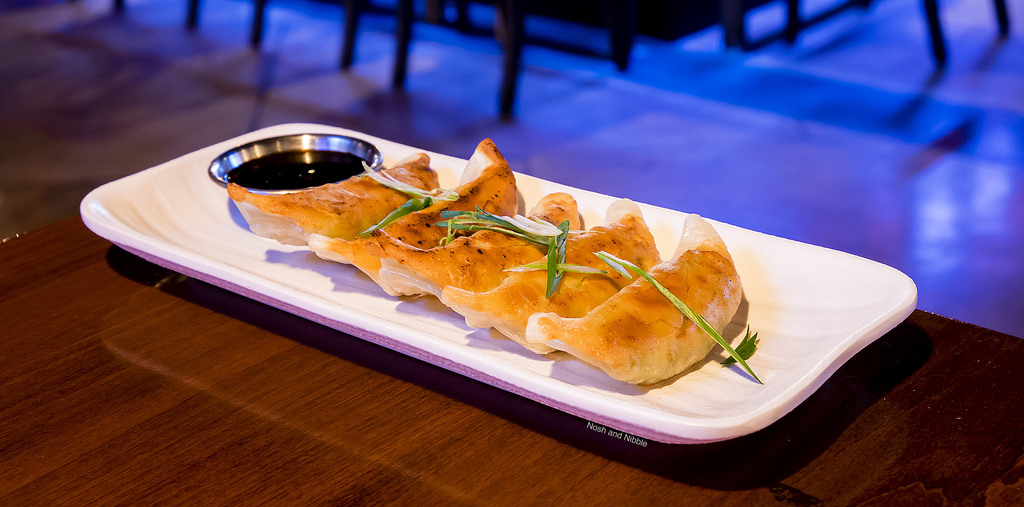 Prawn Gyoza
Moving onto a handheld food, they call it a sandwich, but you'd be forgiven for mistaking the buttermilk fried chicken sandwich as a burger due to its bun. This was served with the usual suspects of tomato, lettuce, cheddar, and chipotle. The buttermilk flavour was prominent in this chicken but even better was that the chicken patty was still juicy as I bit into it. This was a pretty big achievement considering how low standards some bars can be.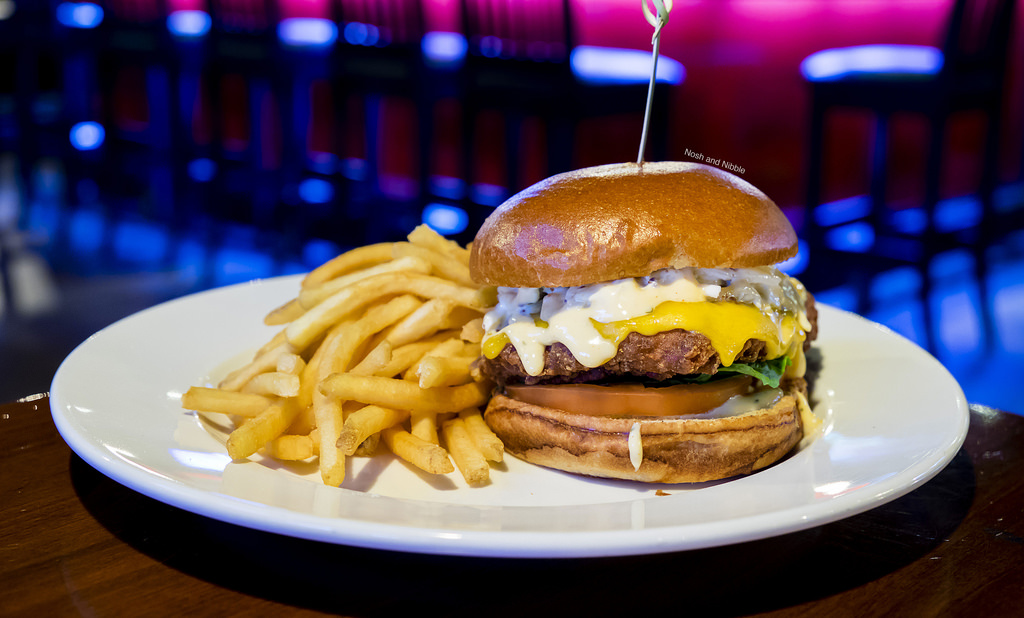 Buttermilk Fried Chicken Sandwich
Our main was the BBQ pork ribs which came with a warm potato salad and cabbage slaw. This was a whole rack of ribs so they came double-stacked. As with any good ribs, no knife was needed to cleave through the meat here.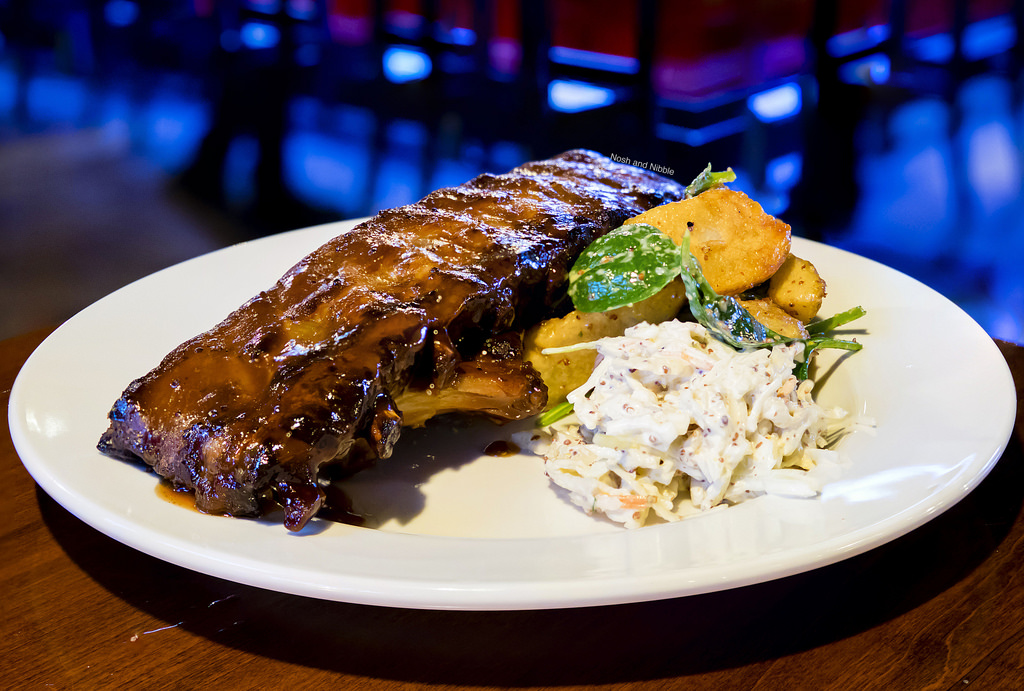 BBQ Pork Ribs
Finally, for dessert, we had an ultimate cookie which was a baked-to-order chocolate chip cookie served in a warm skillet with vanilla ice cream. This looked exactly like the Chocolate Chunk Cookie Skillet from Shark Club, so you know who might be considered the competition. I loved the gooey cookie which had a fun chewiness and the scoop of ice cream on top made every bite extra scrumptious. For all the talk of bars that place food a second priority, I think it's a big win when something like a dessert is made to order and it delivers on flavour.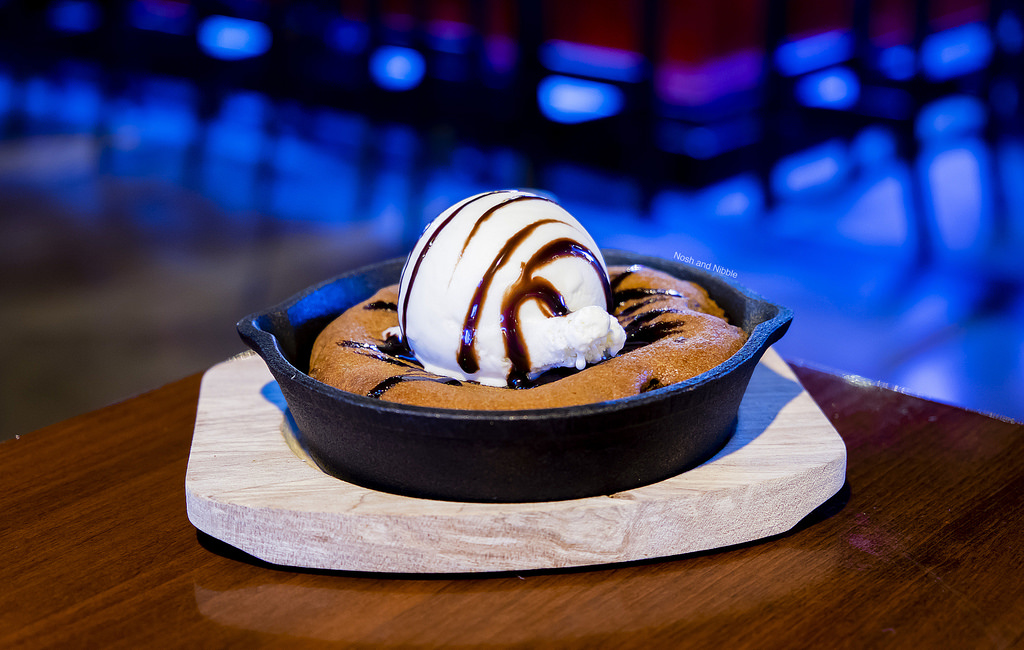 Ultimate Cookie
Features:
Don't get me wrong, while the food was the main reason for my visiting, one look at this restaurant sends any diner the message that sports are the name of the game at Second Floor Eatery. With 82 TVs populating this coveted corner spot restaurant, there are at least 4 streams of different teams/sports at any one time. On our particular night, NBA, PGA, and NHL were all in action.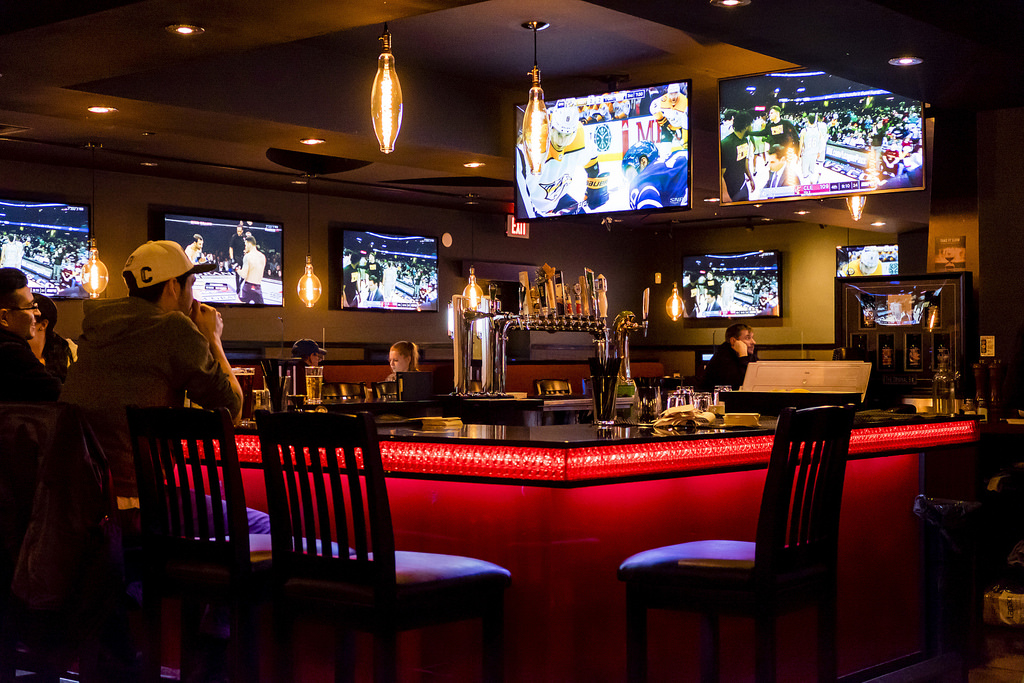 Inside Second Floor Eatery
Too near-sighted to watch the line of TVs at the bar? There's a TV right in the booth.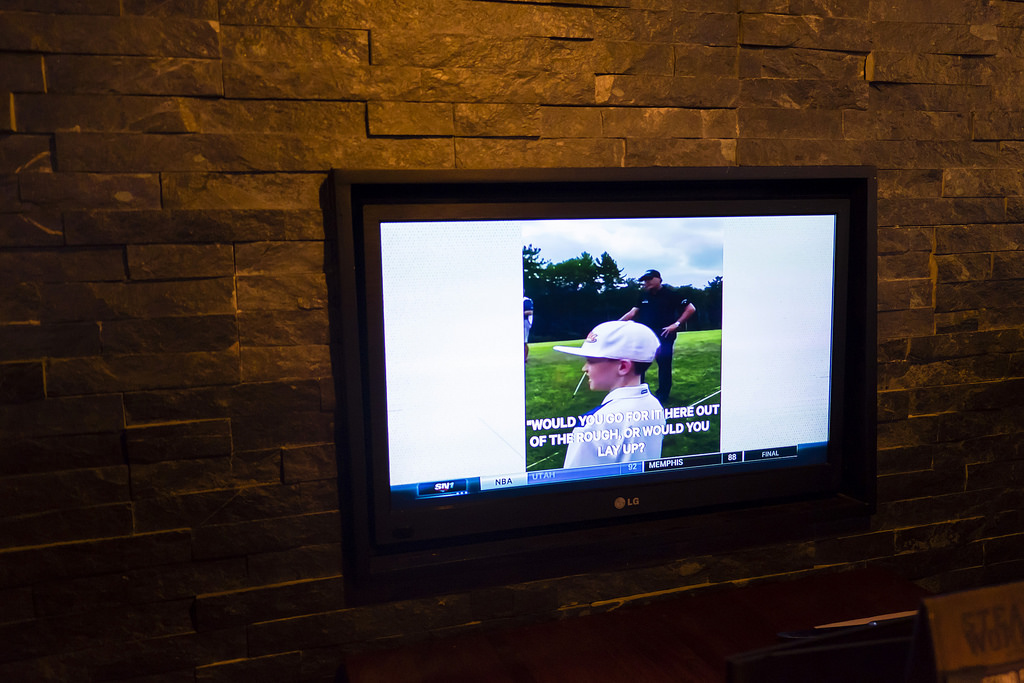 Booth TV
Final Thoughts:
One-liner: A concise bar menu with a literally huge offering of TVs and sports
Highlight: Buttermilk Fried Chicken Sandwich
Price per person: $17-$30
Would I go back? Yes for a (multi-)game might.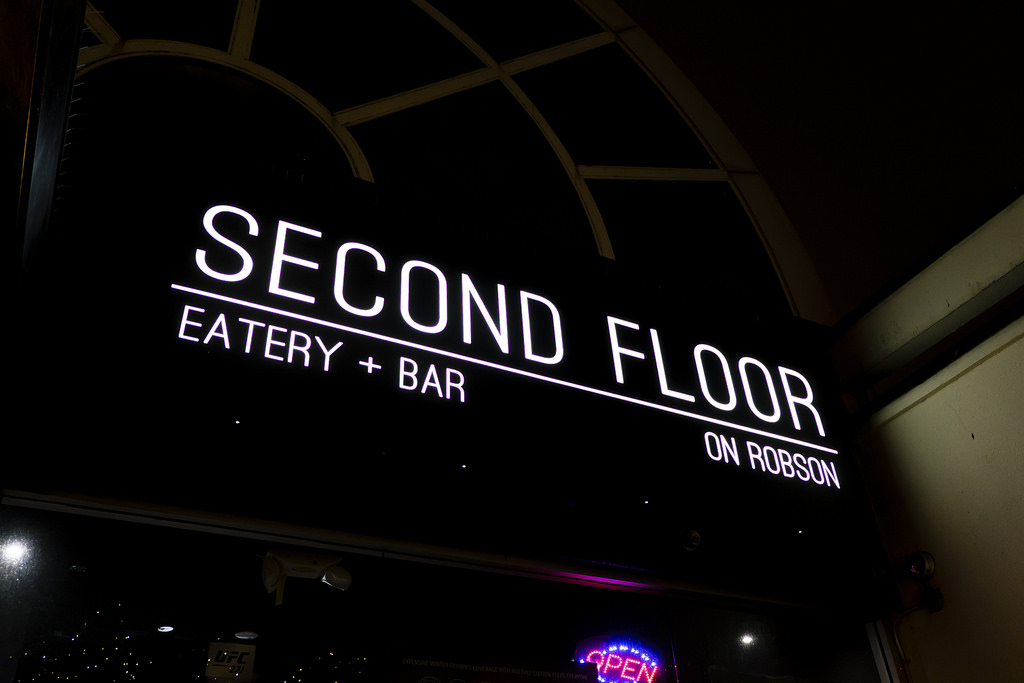 Outside Second Eatery