Everyone likes a good barbecue story. Hailing from some town, these folks have been crowned winners of various trophies and appeared at various barbeque-focused events, including at the PNE. Smoke and Bones, which previously operated a catering service on the North Shore, has recently opened a full restaurant in North Vancouver. I was given the opportunity to give their menu a try.
Disclosure: This was a complimentary tasting provided in exchange for an honest review and no monetary compensation.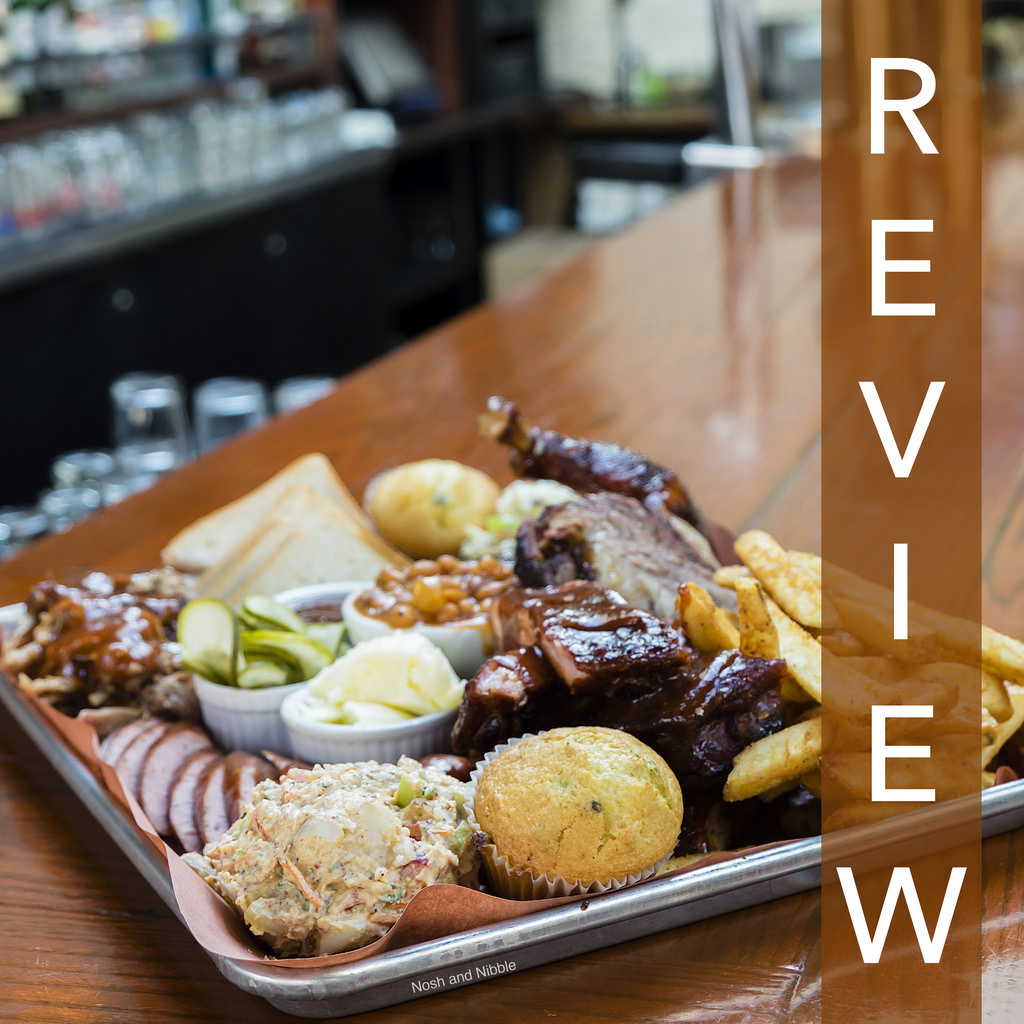 Food and Drink:
Team Ratchet came here for a Sunday lunch and I had a great taste of the following:
Smoke and Bones Lager ($4.50)
Barbeque Platter ($62) (feeds 2-3)
Chocolate Mousse ($6)
The Smoke and Bones Lager, despite having the restaurant name, is a branding of beer brewed by someone else. It was, however, the cheapest beer on the menu and still delivered a refreshing taste on my palate when paired with the barbecue.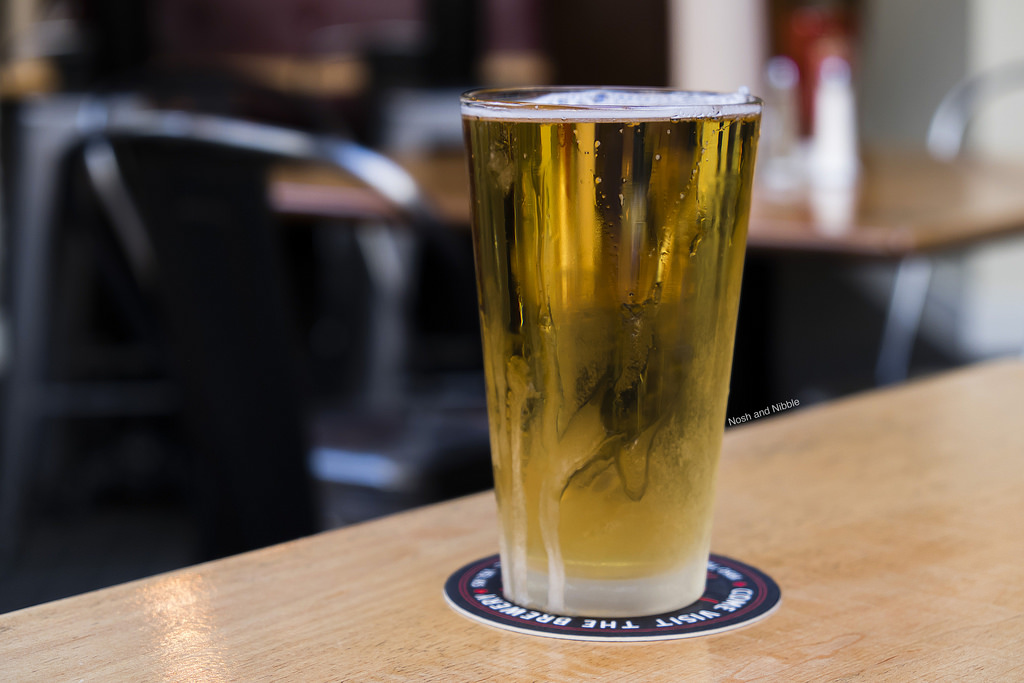 Smoke and Bones Lager
The barbeque platter was the best sampler of food to represent the menu. In my opinion, being loaded with BBQ chicken, ribs, beef brisket, pulled pork, farmer sausage, coleslaw, potato salad, fries, beans, and cornbread, there was easily enough to feed 3-4 despite the 2-3 noted on the menu. If I had to choose a winner, the pulled pork was the star here as it served in chunks yet retained juiciness. Some barbecue places stringify their pulled pork into overcooked threads that are attempted to be rescued through a dousing of sauce.
Another star of the barbecue platter was the cornbread. Baked in a muffin wrapper, this was bestowed extra shell and had more fluffiness inside compared to the average sheet-baked cornbread. It's a small detail, but one that I valued.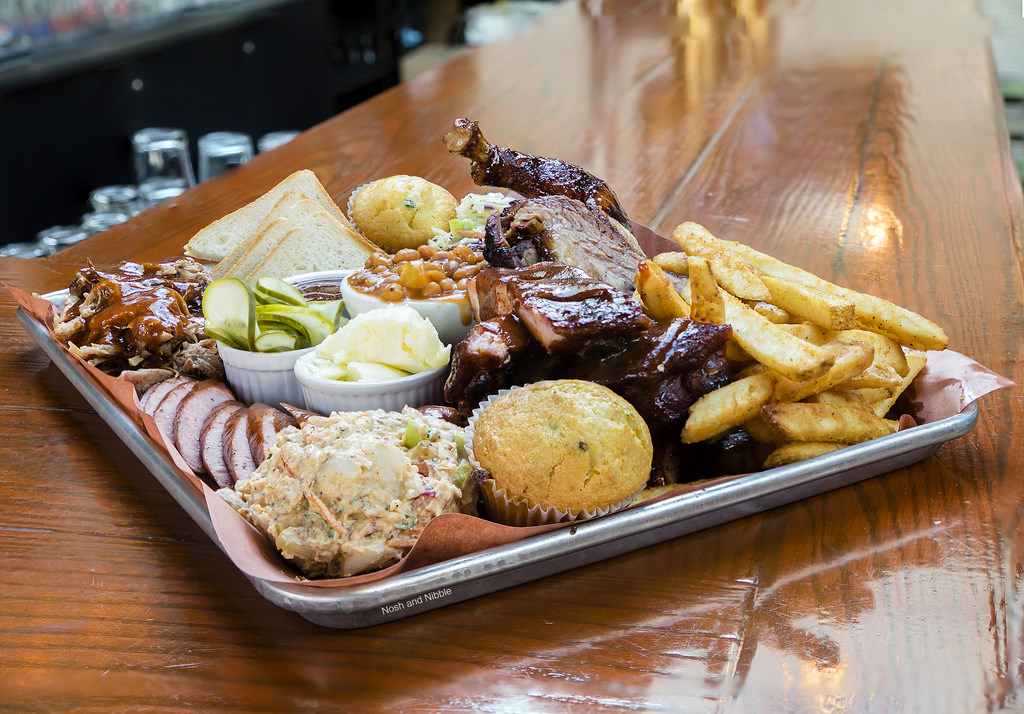 Barbeque Platter
To finish, we shared a chocolate mousse. Not just any mousse though – this was blended with rum to give it a little extra kick. I think most diners will enjoy this mousse which takes up less space than something like a cake.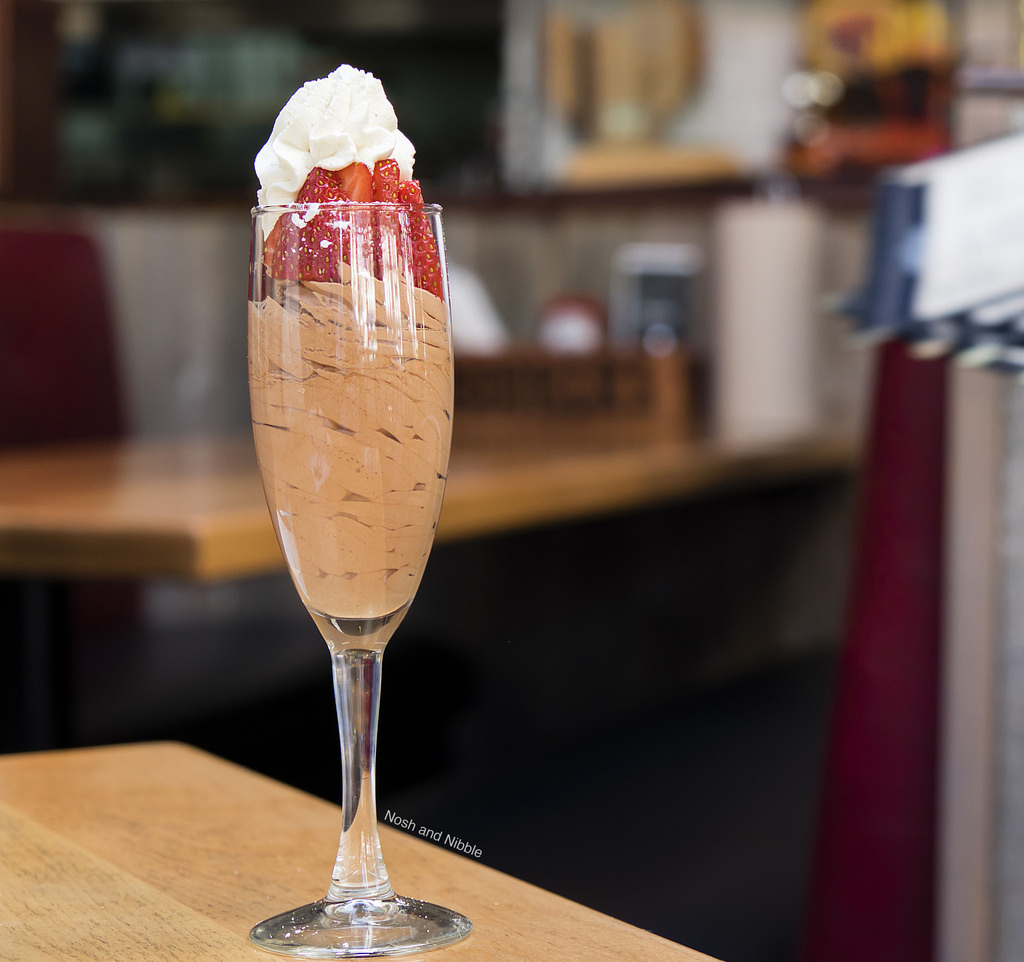 Chocolate Mousse
Features:
Smoke and Bones is a large restaurant that features both an outdoor patio as well as a spacious interior. With its booths, tables, and bar seats, I'd estimate the seating to be about 50 inside and a lot more outside. The atmosphere inside feels like a southern shack with lots of rustic decors, photos of happy times, and a wall full of the barbeque-related awards these folks have won.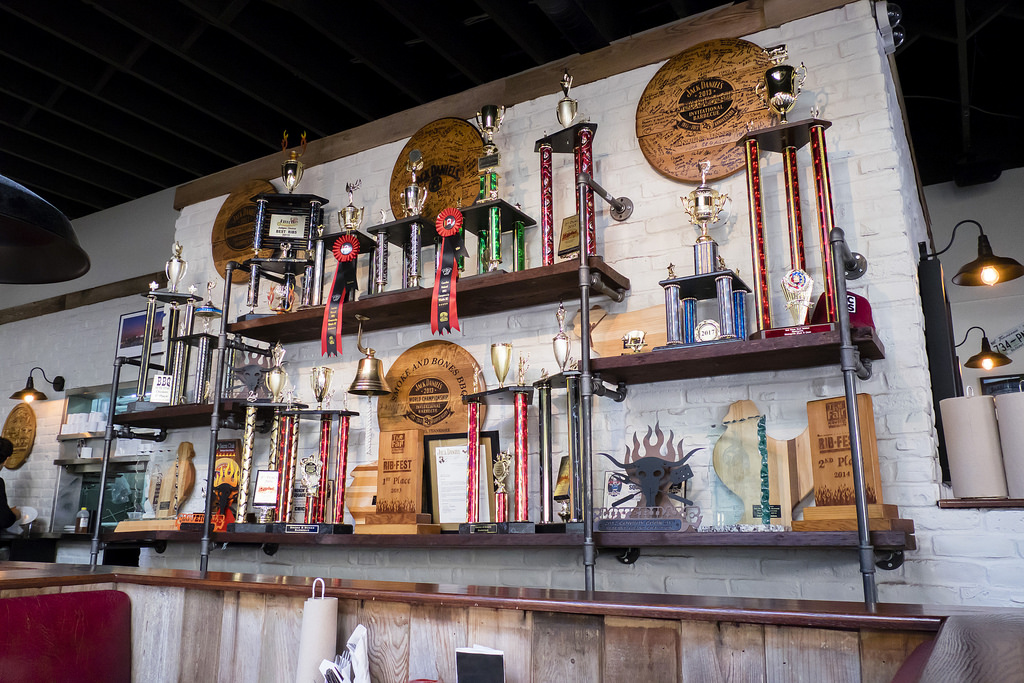 Awards
Smoke and Bones also welcomes evening performances by local acts who set up in the front corner. Contact the restaurant if you're interested in knowing who's performing on a given night.

Inside Smoke and Bones
Service:
Service was pretty standard at Smoke and Bones. Water top-ups happened once during the meal and a water jug was left for us. Each table also featured a roll of paper towels at the ready but the staff were happy to hand out towelettes to diners so they could get their barbecue eating game on. The platter took about 20 minutes to come out but man was it a feat to produce so much food and still present it with care. It wasn't too busy on a Sunday noon hour but I'm told the restaurant is busy on evenings. If you're coming during daytime hours, you can probably get away with a group as large as 8 without making a reservation.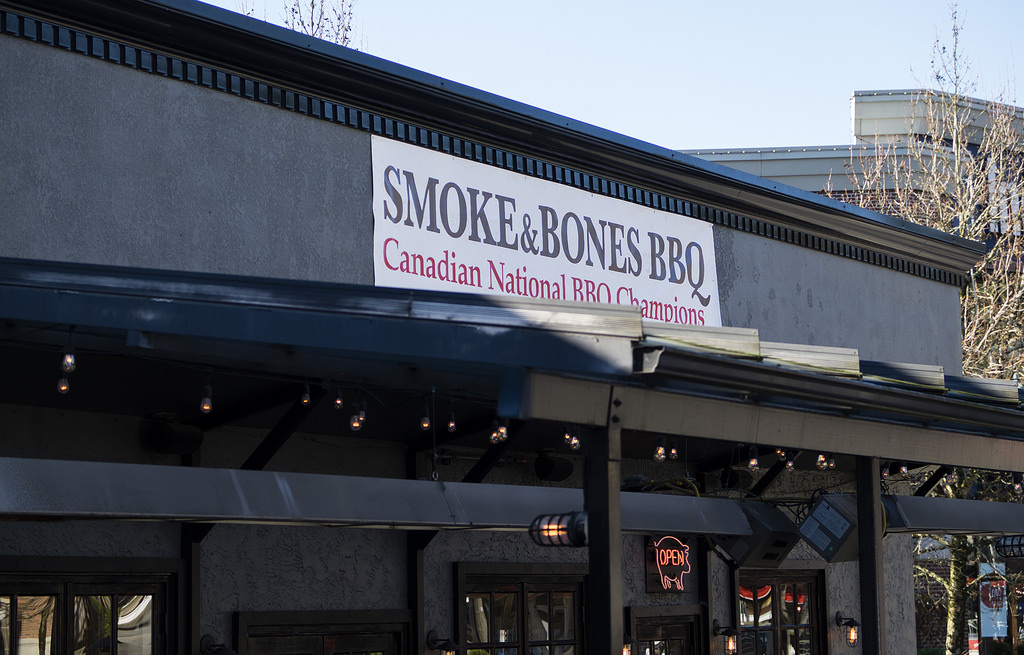 Outside Smoke and Bones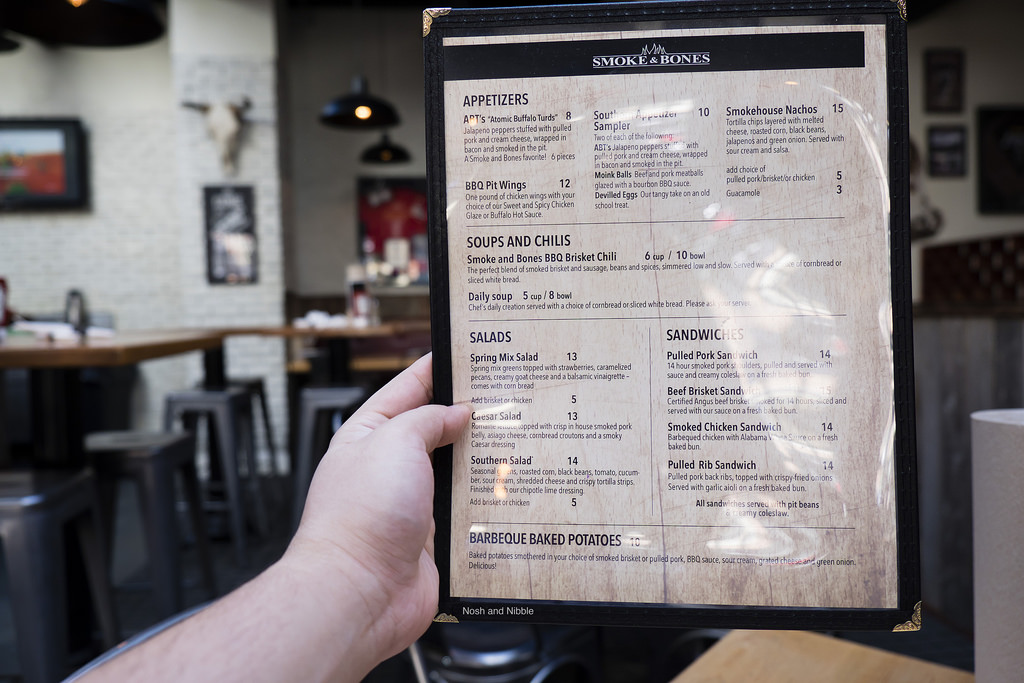 Smoke and Bones Menu 1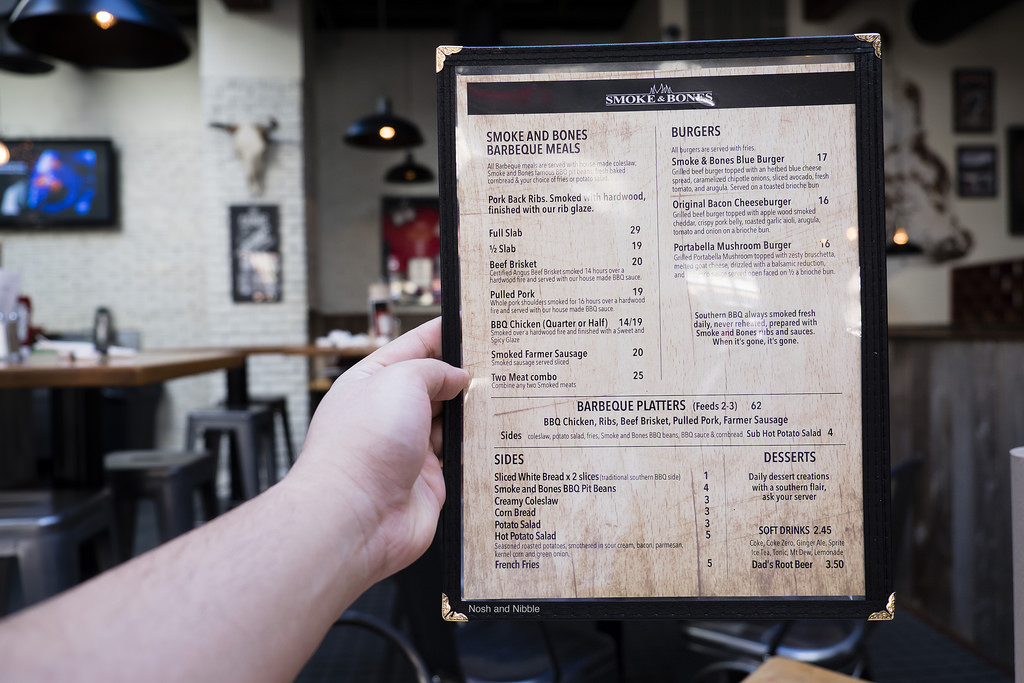 Smoke and Bones Menu 2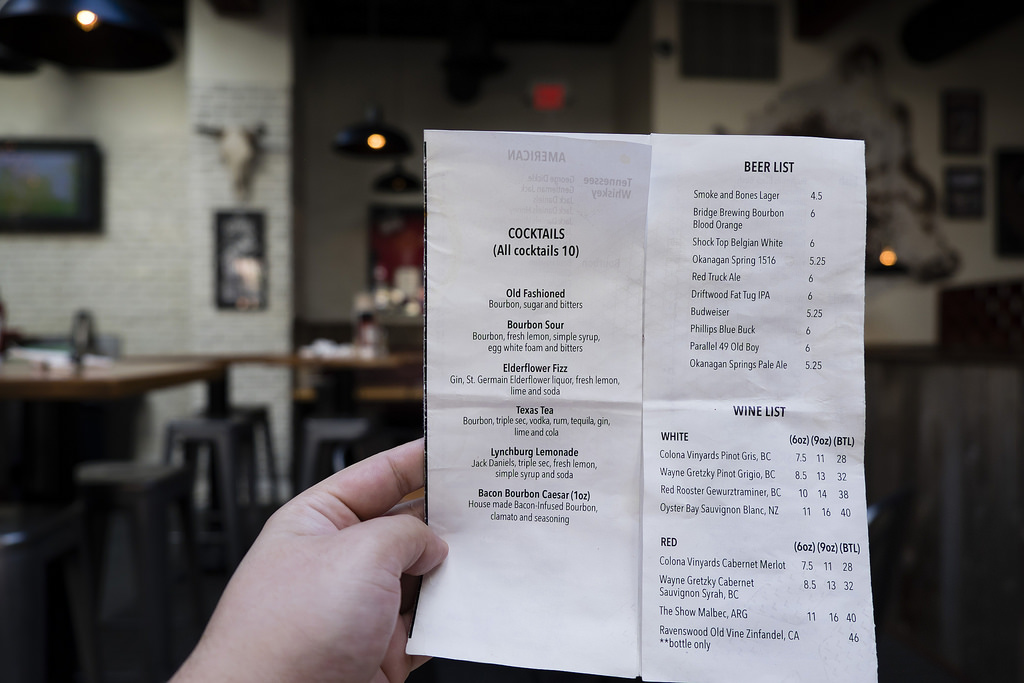 Smoke and Bones Drinks Menu
Final Thoughts:
One-liner: Tasty barbecue from an award-winning team, now available in restaurant form
Highlight: Pulled pork and cornbread
Price per person: $15-$25
Would I go back? Yes.