When it comes to new age dining, Vancouver has a small hole in the genre. We have farm-to-table eateries, Middle Eastern hovels, but anything remotely eclectic is usually divey or just a nightclub. Gastown's newest opening, Silk Lounge, is a premier destination making a splash in midrange dining with an interior that rivals the finest of them all. Last week I had a chance to taste the experience of Silk.
Disclosure: This was a complimentary tasting provided in exchange for an honest overview and no monetary compensation.
Food and Drink:
Team Tastic came here for a Saturday dinner and I had a great taste of the following:
The Heretic Cocktail (~$14)
Malai Chicken Tikka ($21)
Black Chana Tawa Roti ($5)
Aloo Gobi ($16)
Rack of Lamb ($35)
We didn't order any cocktails, but the bar threw one at us anyway. The Heretic was a custom mix of gin with refreshing twists of lime and semi-wrapped with lengthy slices of cucumber. This had a bold flavour that mellowed out into fresh cucumber to finish.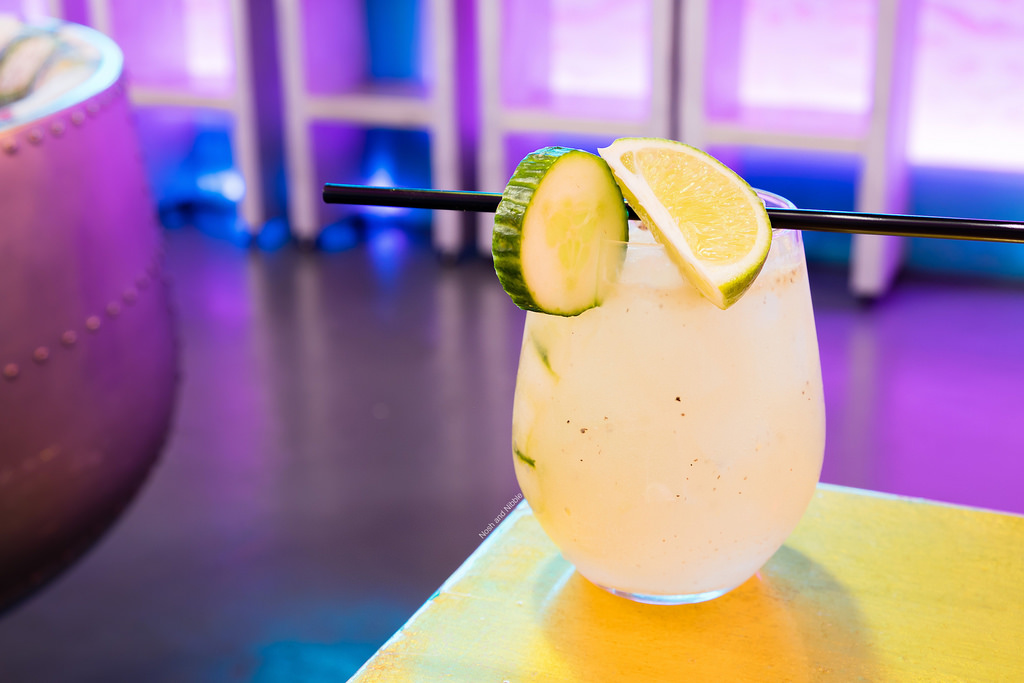 The Heretic Cocktail
Our main appy was a malai chicken tikka which was free-range chicken thigh in a garlic, ginger, and green cardamom rub. The thigh was extra juicy (benefits of free-range, right?) which made for fun bites against the rub used for dipping. Out of mild, medium, and hot spice levels, we chose medium. Medium was a little too spicy for me but I'm usually on the side of over-delivering in the regard of spice.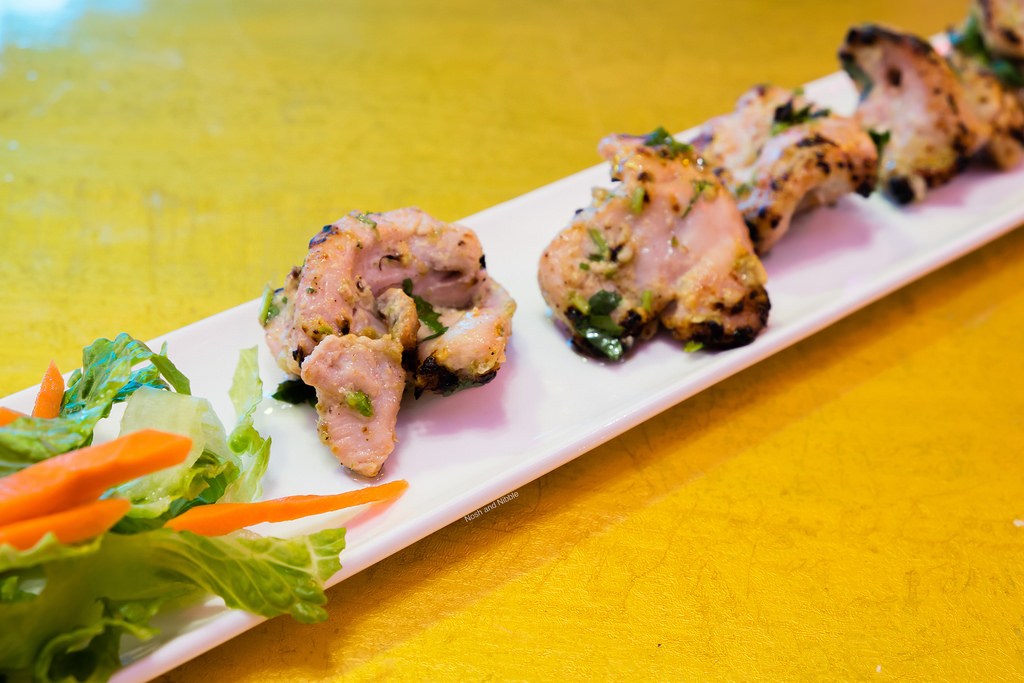 Malai Chicken Tikka
We wanted some carbs to eat the chicken with, so in came the black chana tawa roti. This was a gluten-free roti pulled right off a tawa (an Indo curved frying pan) so you could still see the char marks on it. I thought this was a cool item to try as normal wheat roti is caked in a butter/oil and is out of the question for celiac diners. I think having a curry would be ideal for properly enjoying a gluten-free roti.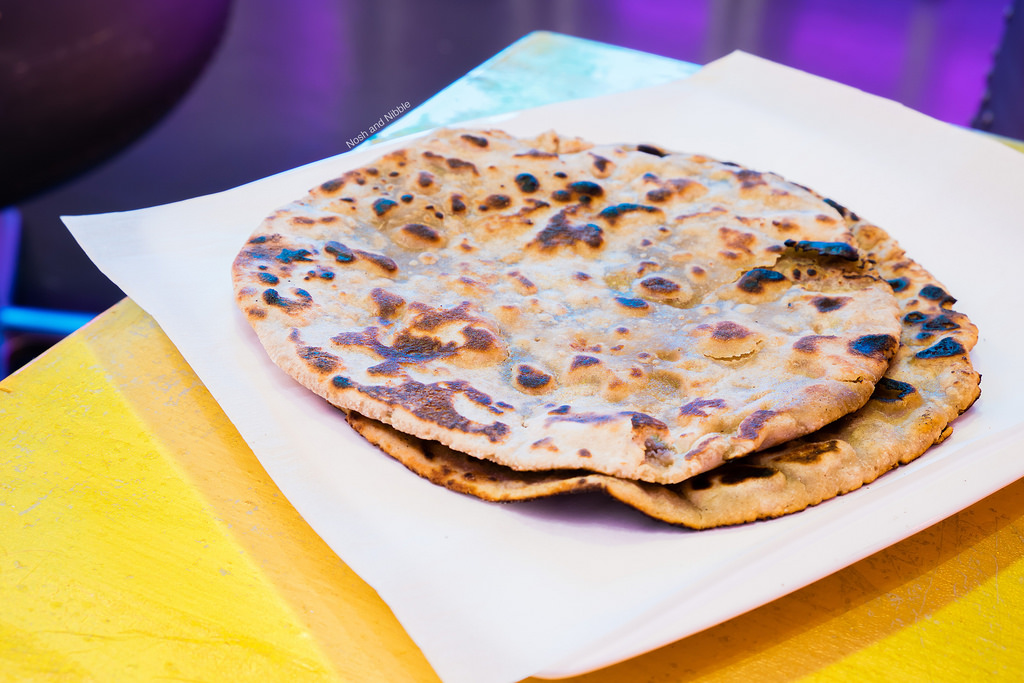 Black Chana Tawa Roti
Next up was the aloo gobi. This was an organic cauliflower dish with potatoes steamed in Indian spices, onion, garlic, and ginger. It was astounding how much flavour had melded into the cauliflower without sogging up each stalk. The potatoes were an equally flavourful filler and the spices are still dancing on my taste buds as I write.

Aloo Gobi
Our main entree for the evening was the rack of lamb which was actually half a rack. Featuring local grass-fed lamb, rubbed with pistachio crusted in a pomegranate jus, and served with a seasonal organic vegetable ratatouille and potato puree.
Now this was an entree. Proteins, carbs, and veggies were all well-represented in this dish with the lamb rack perched proudly at the forefront. The lamb was juicy, the ratatouille fresh, and the potato puree smoother than a simple mash. At $35, this was a fair price given the culinary creativity, local protein, and everything else happening at Silk.

Rack of Lamb
Features:
The interior of Silk Lounge is unlike any other Indian/French restaurant I've visited. In short, if something didn't come from India, it was designed by hand. From the outside, you're greeted with a giant, ornate door imported from India, but that's just the start.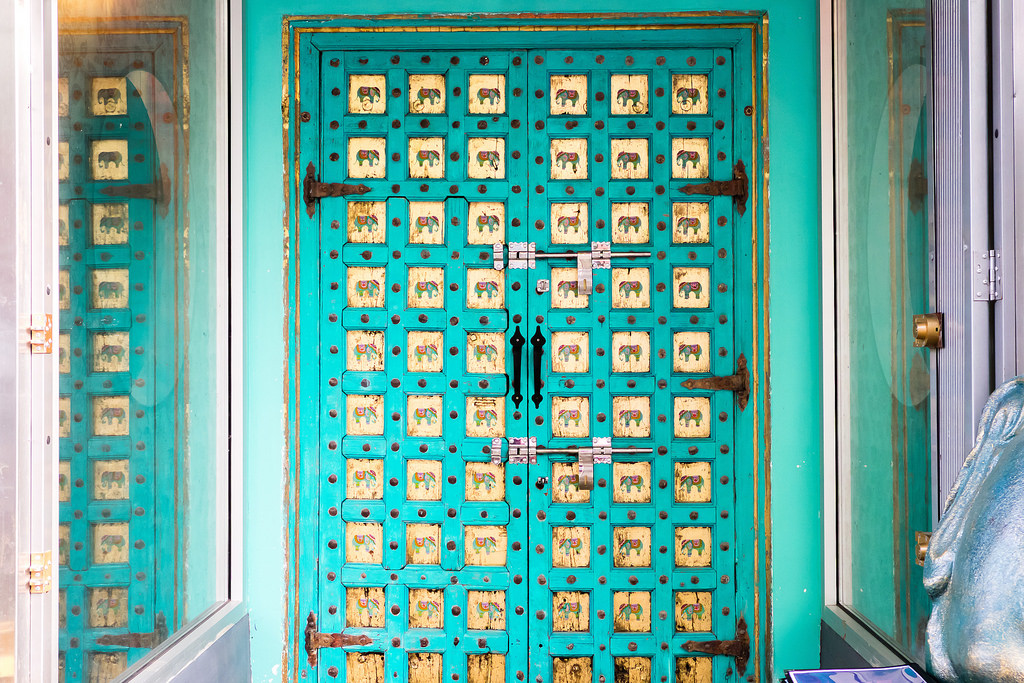 Outside Silk Lounge
Once seated, you'll notice every chair in the dining lounge has a unique print, the booths are a single floor-stretching length, and details like 22-carat gold-trimmed archways and crystals embedded in the booth dimples make this restaurant stand out like no other.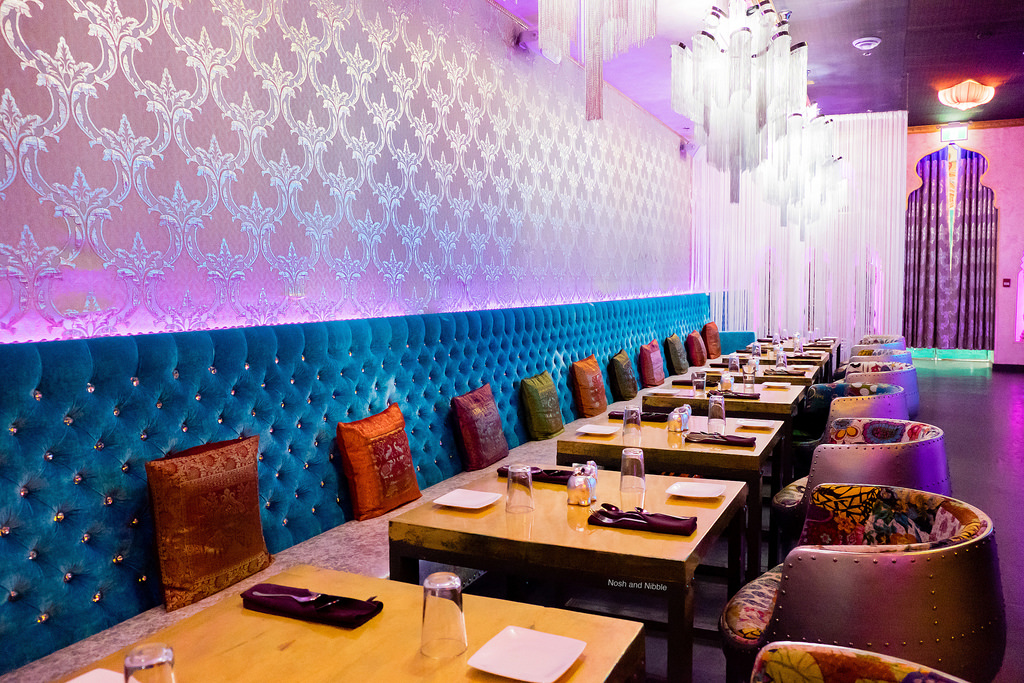 Inside Silk Lounge
The story of Silk is a 5-year passion project that begins with Gary's, the founder, beginning his emigration to Canada, working on a tomato farm, and learning the differences in today's high-volume production and farming techniques employed in India.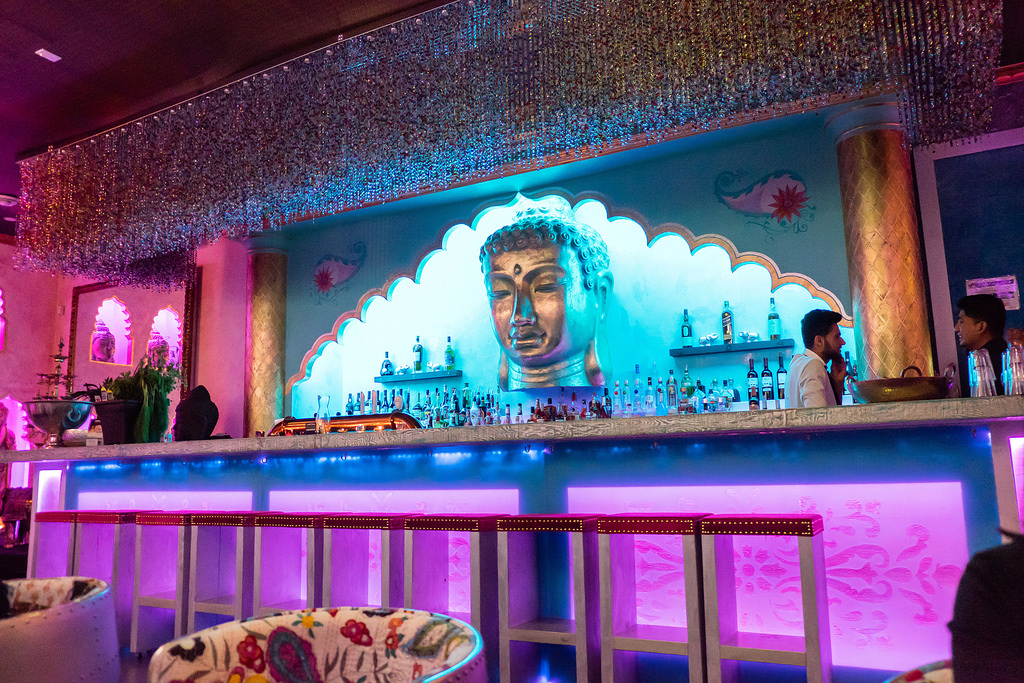 Inside Silk Lounge
Fast forward a few years, and today Silk is a daily process of refining a menu (celiac-friendly, vegetarian-friendly), sourcing locally, and keeping the pantry fresh (the kitchen opted out of installing a walk-in freezer).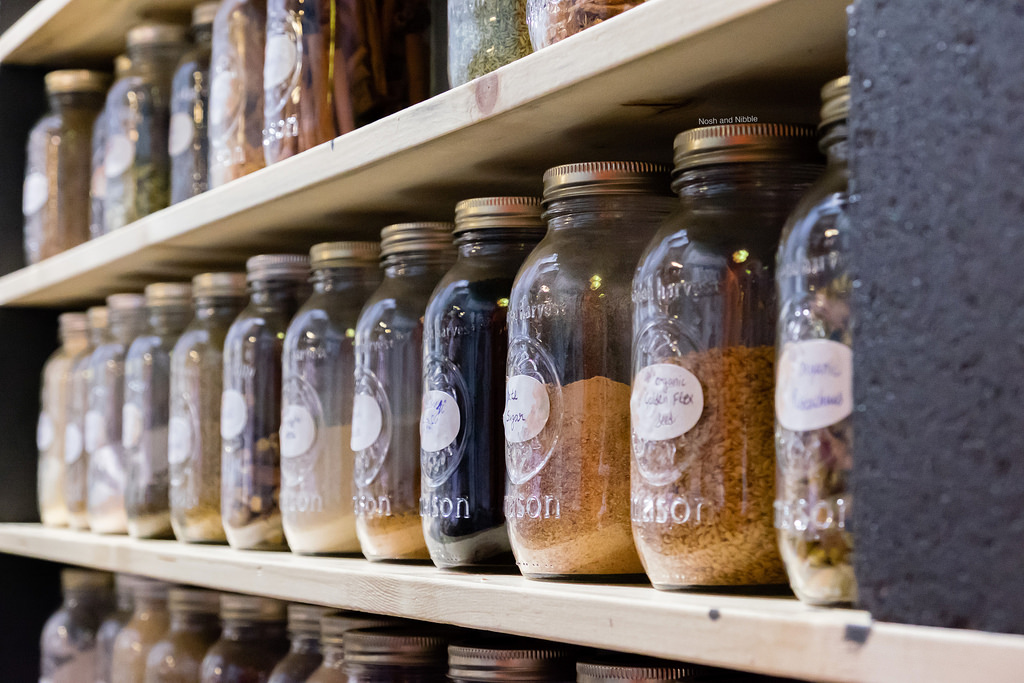 Spice and Grain Rack
Fun fact: each washroom has a themed look of mono-coloured LA flats or vintage styles on Etsy.
Final Thoughts:
One-Liner: Breathtaking interior with a fair menu and passionate story backing up the one-of-a-kind-in-Vancouver look
Highlight: Rack of Lamb
Price per person: $35-$70
Would I go back? Yes.