In the ever-evolving culinary landscape, where new establishments rise and fall, Suyo has defied the odds, continuing to captivate diners almost a year into its journey. The allure of Suyo remains undeniable, evident from the perpetually reserved 5pm Saturday dinner slots that demand weeks of foresight. For those familiar with Ancora, the acclaimed waterfront eatery in Vancouver, Suyo stands as the latest brainchild of culinary virtuoso, Head Chef Ricardo Valverde. This latest venture has manifested as a testament to his artistic ingenuity, introducing an ambiance that can only be described as a "walnut jungle," evoking an exquisite fusion of nature and elegance.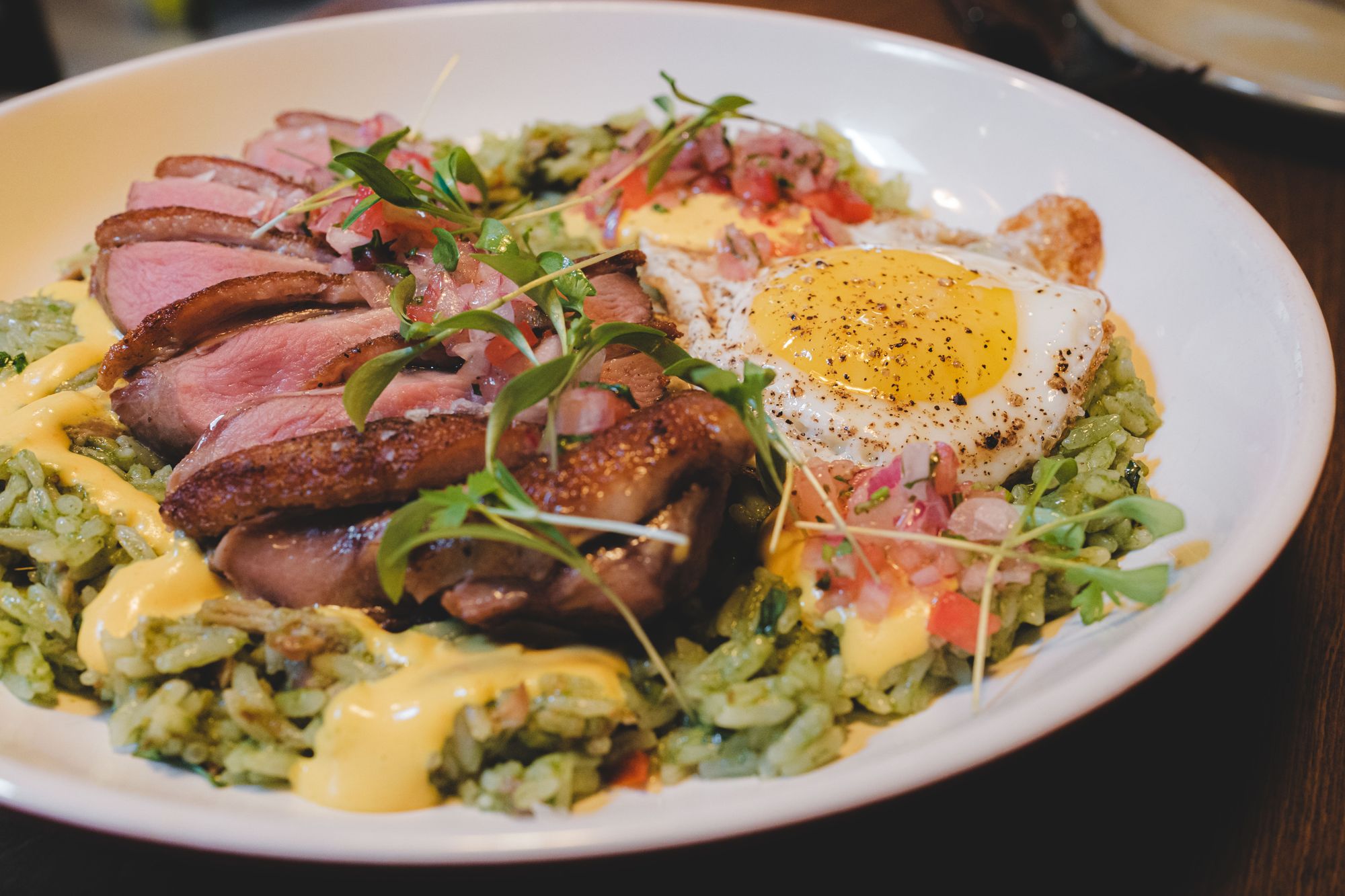 Food:
Team Tastic came here for a Saturday dinner last week and I had a great taste of the following:
Scallop Tiradito ($28)
Yucas Fritas ($19)
Octopus Anticuchero ($33)
Arroz con Pato ($62)
Valrhona Chocolate Tres Leches ($18)
The scallop tiradito was the Peruvian version of a ceviche. The main difference is that tiradito slices the protein which takes more time whereas ceviche cubes the protein and is marinated in an citrusy blend that replaces the traditional cooking technique of seafood. This tiradito was beautiful. You could see how translucent every piece was because it isn't marinated like a ceviche, and every pieces tasted like a morsel of meaty jelly. I don't know where you could get a more casual version of tiradito so I guess the only way is to come to Suyo for it.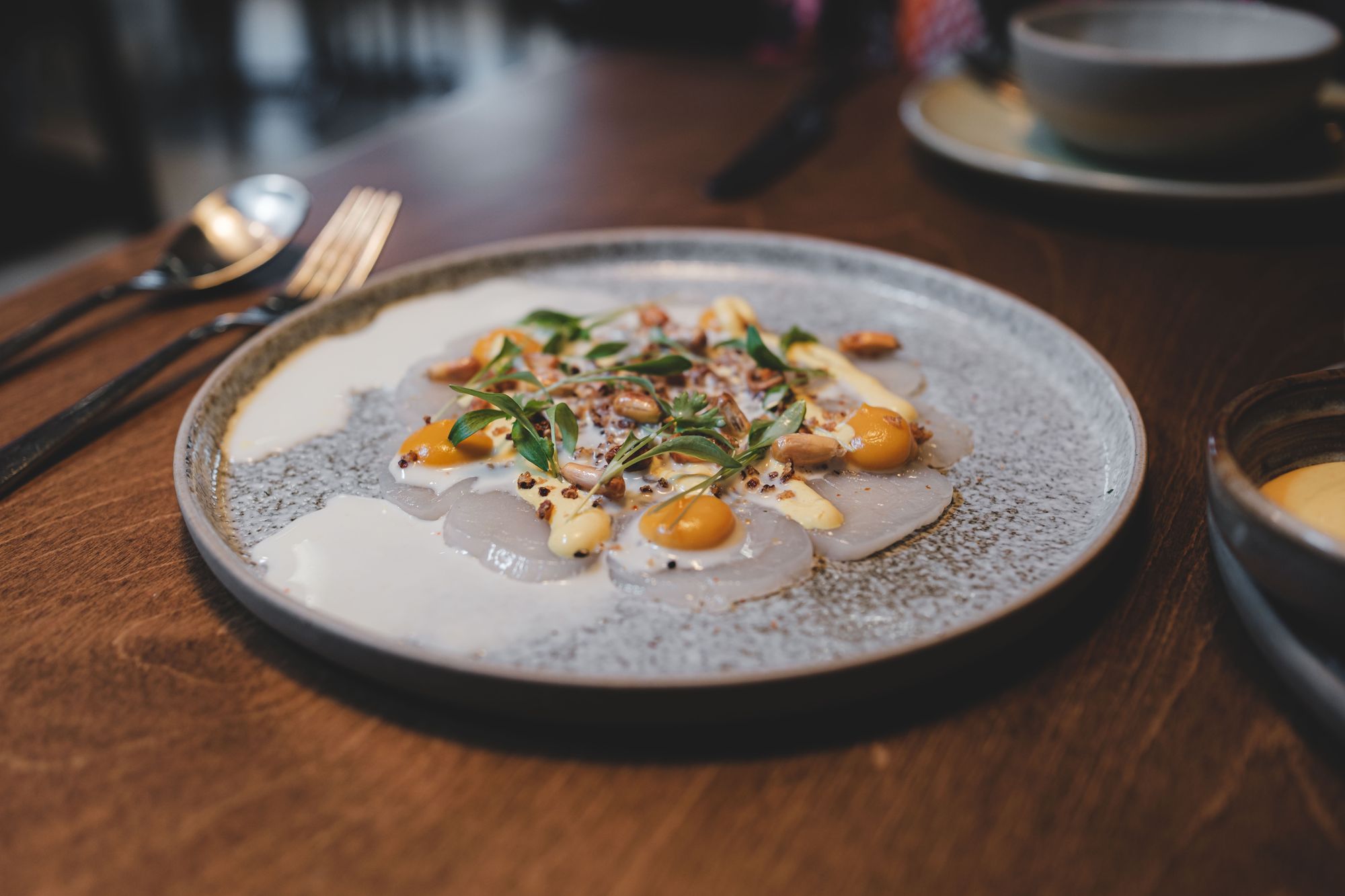 Moving on to the yucas fritas, normally I LOVE fries but perhaps yuca is not the fry for me. The fritas were quite dense but they satisfying crunch topped with cheese. The accompanying sauces were a tangy huancaina cheese sauce (really good) as well as a classic ketchup/mayo sauce (really tame). I didn't see any of the aforementioned capers or cornichons described from the menu on this dish, but I also didn't notice until I started writing this blog post. Perhaps changes are imminent with the yucas fritas as Suyo.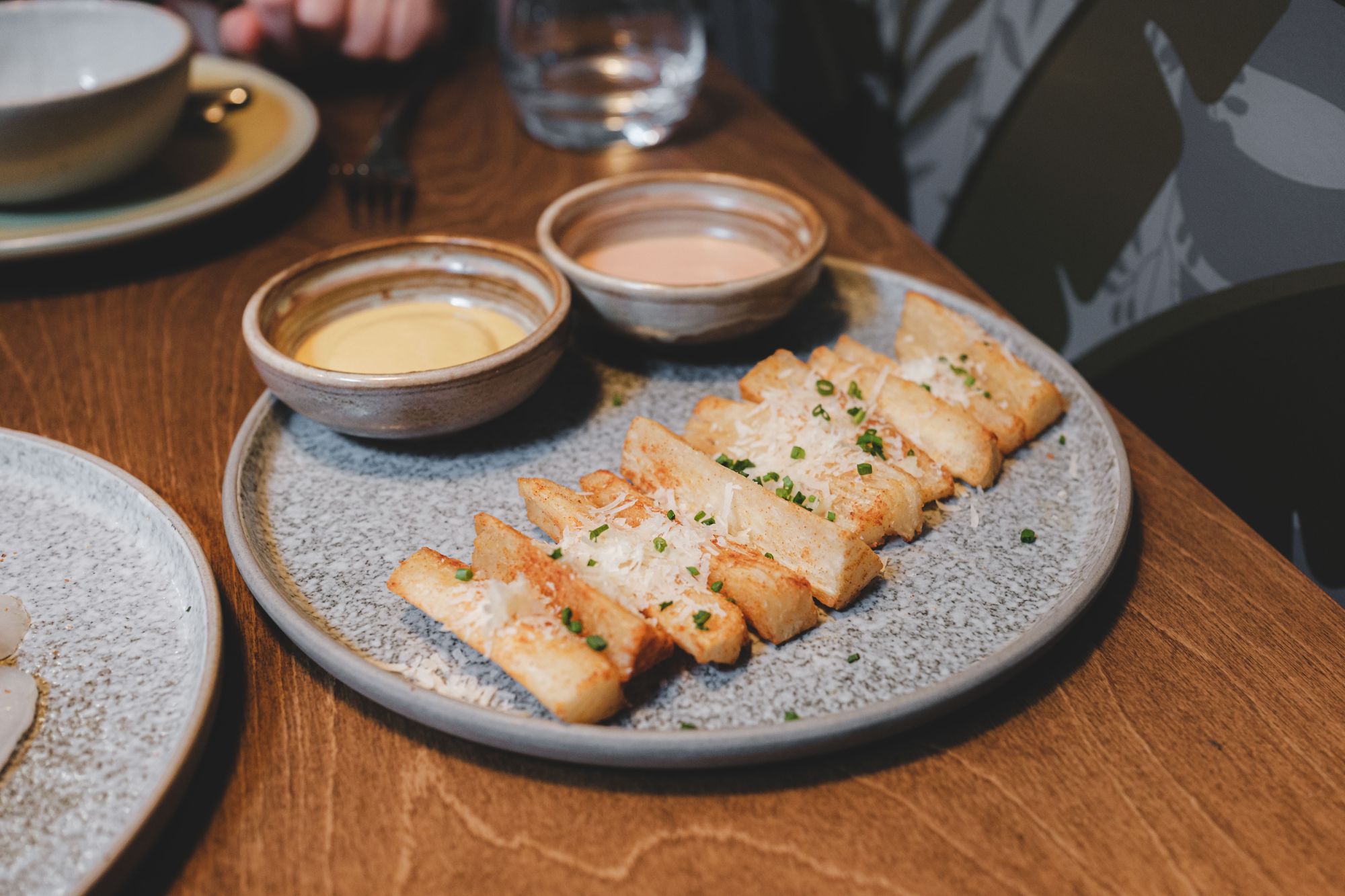 An artistic marvel, the octopus anticuchero tantalized both the senses and imagination. The delightful interplay of aji panca and chimichurri, coupled with the tentacles' char-kissed allure, was a testament to gastronomic creativity. A subdued yam fondant perfectly harmonized with the ensemble, enhancing the flavor symphony.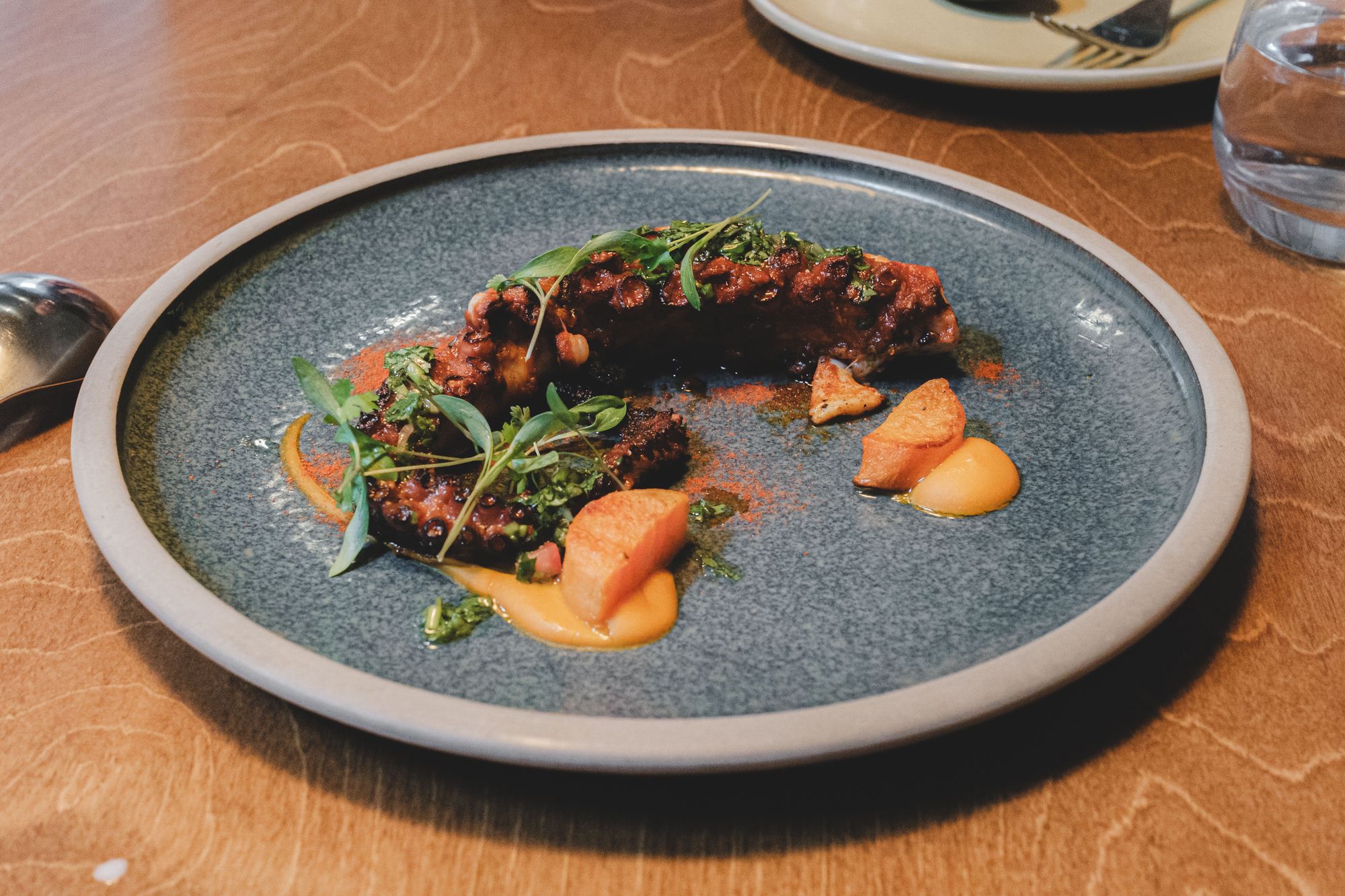 Our "large plate" of the night was the arroz con pato, and let me affirm for you this is the best reason to come to Suyo. Succulent duck breast, expertly tenderized, met a symphony of cilantro-beer rice and a yolky duck egg. The nuanced addition of huancaina sauce, which also accompanied the yucas fritas, elevated this dish into a realm of savory grandeur. A standalone feast in itself, this entrée left me satiated, awestruck, and compelled to share its glory.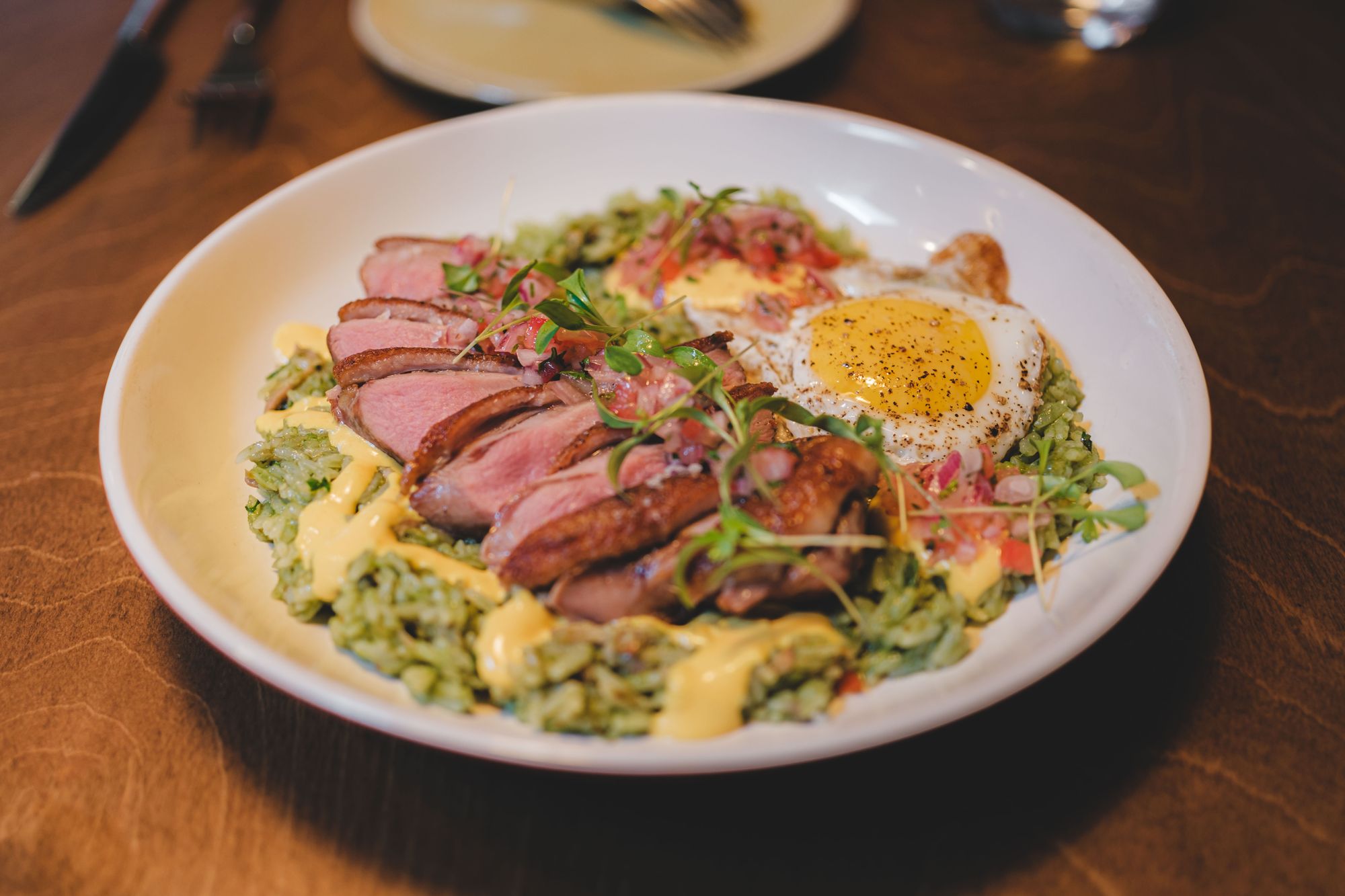 For dessert, we opted for the Valrhona chocolate tres leches. If not for the fresh leaf and fruit on top, I wouldn't fault you for thinking this was straight out of a McCain frozen box. However, the French chocolate was incredibly rich and the cake beneath quite moist. I would have liked to see a little more creativity for an $18 dessert but at least this was more satisfying than the yucas fritas. I think the poached pear or Peruvian trifle might be better desserts.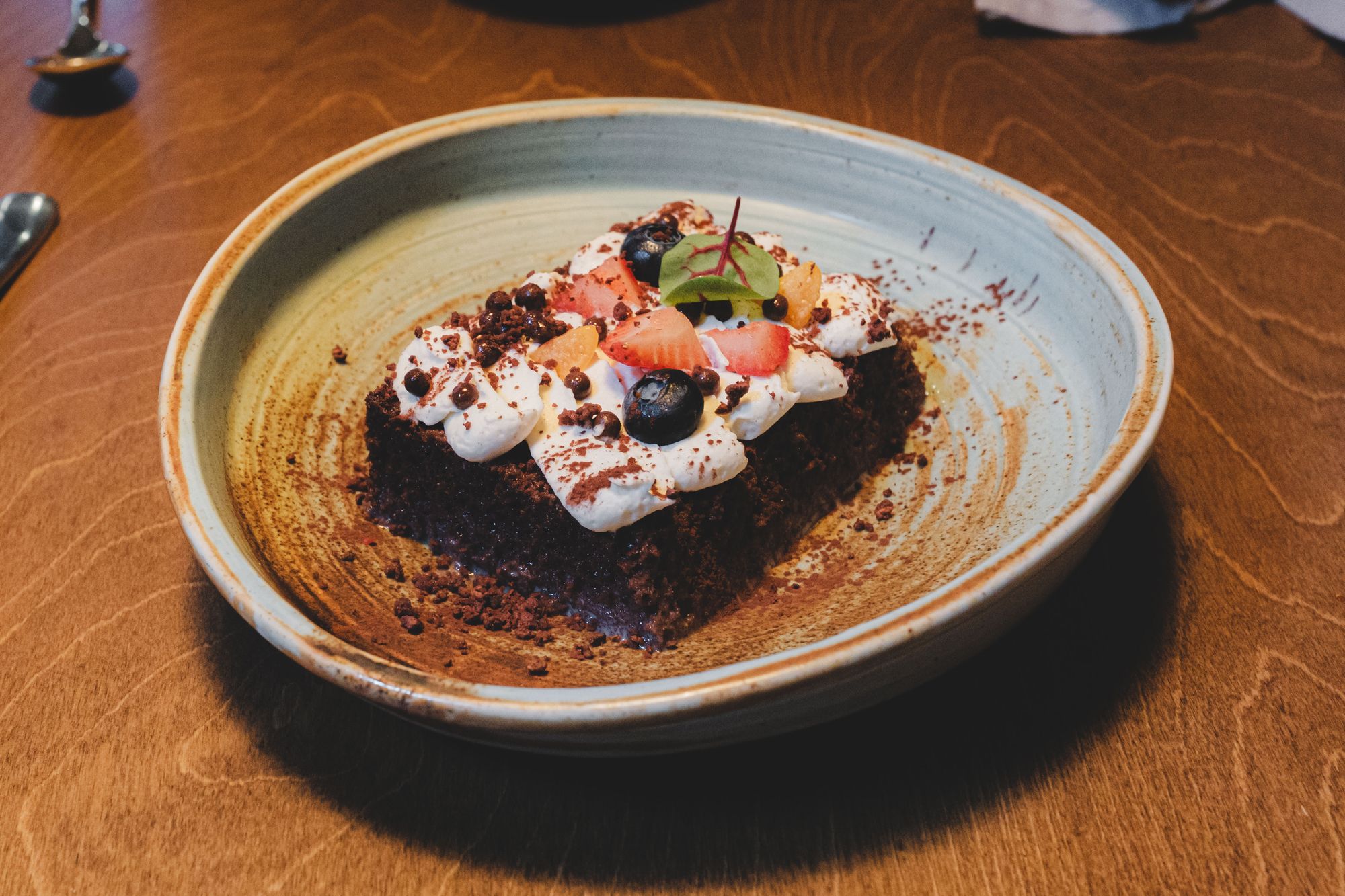 Vibes:
Nestled within the heart of Mount Pleasant, Suyo's reimagined space transcends expectations. Far from a modest abode, the restaurant's dual dining rooms and bar area beckon patrons into an oasis of culinary enchantment. A botanical touch, albeit artificial, infuses the setting with an aura reminiscent of a verdant jungle, while accommodating up to 80 guests.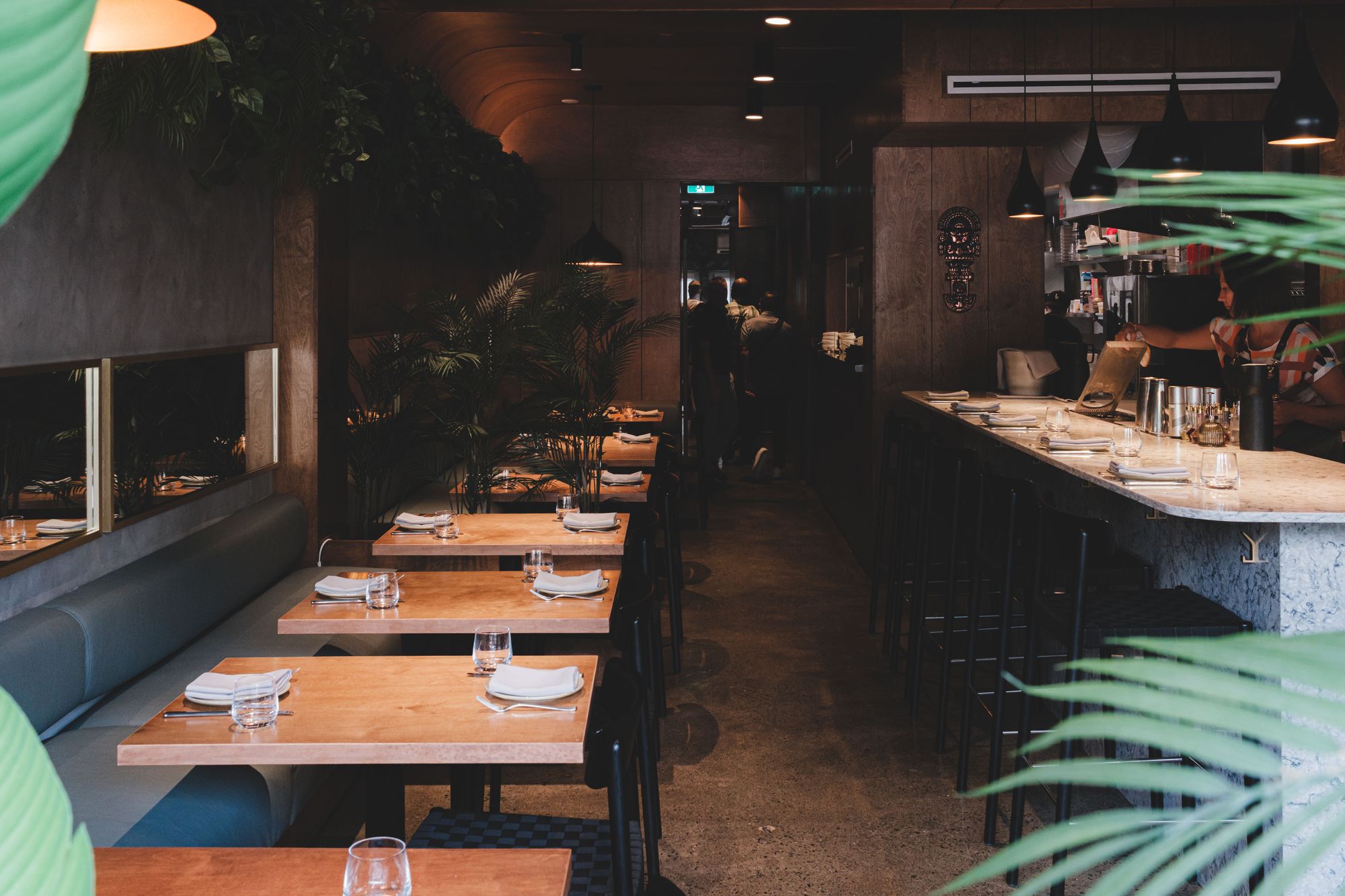 Service:
Service at Suyo unfolds like a well-orchestrated symphony. Our knowledgeable server navigated the culinary narrative with finesse, ensuring our glasses remained brimming with water. The seamless synchronization in food delivery, each dish described by different staff members, demystified the kitchen's artistry, fostering a connection between guests and chefs. I've been watching a lot of The Bear lately and I got feels of Richie staging at "Ever"!
We made our reservation about 4 weeks in advance, and that was good because the place was positively packed by 5:30pm with a line out the door even before opening. It doesn't seem like Suyo has a problem attracting customers and you could just get the vibe that this place might be looking for Michelin attention in the future.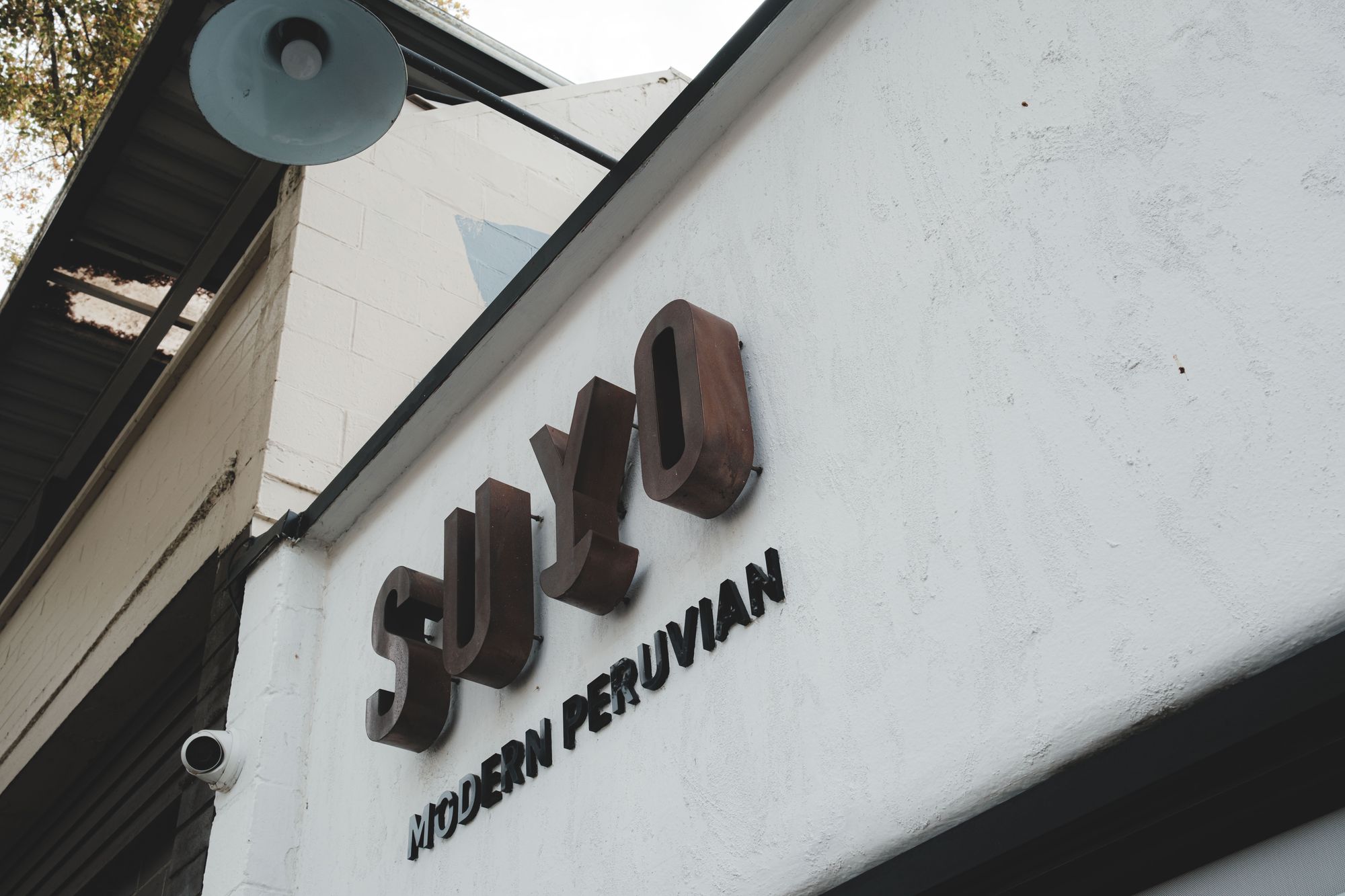 As an aside, and I'm certain this was pure coincidence, but it felt like the back dining room was 90% Asian diners during my visit, whereas the front dining room was maybe 15% Asian. I'm not drawing any conclusions here but it was certainly an observation I had given the very distinct dining rooms. Maybe the back room is for all the reservations and Asian people in Vancouver are more keen to make reservations.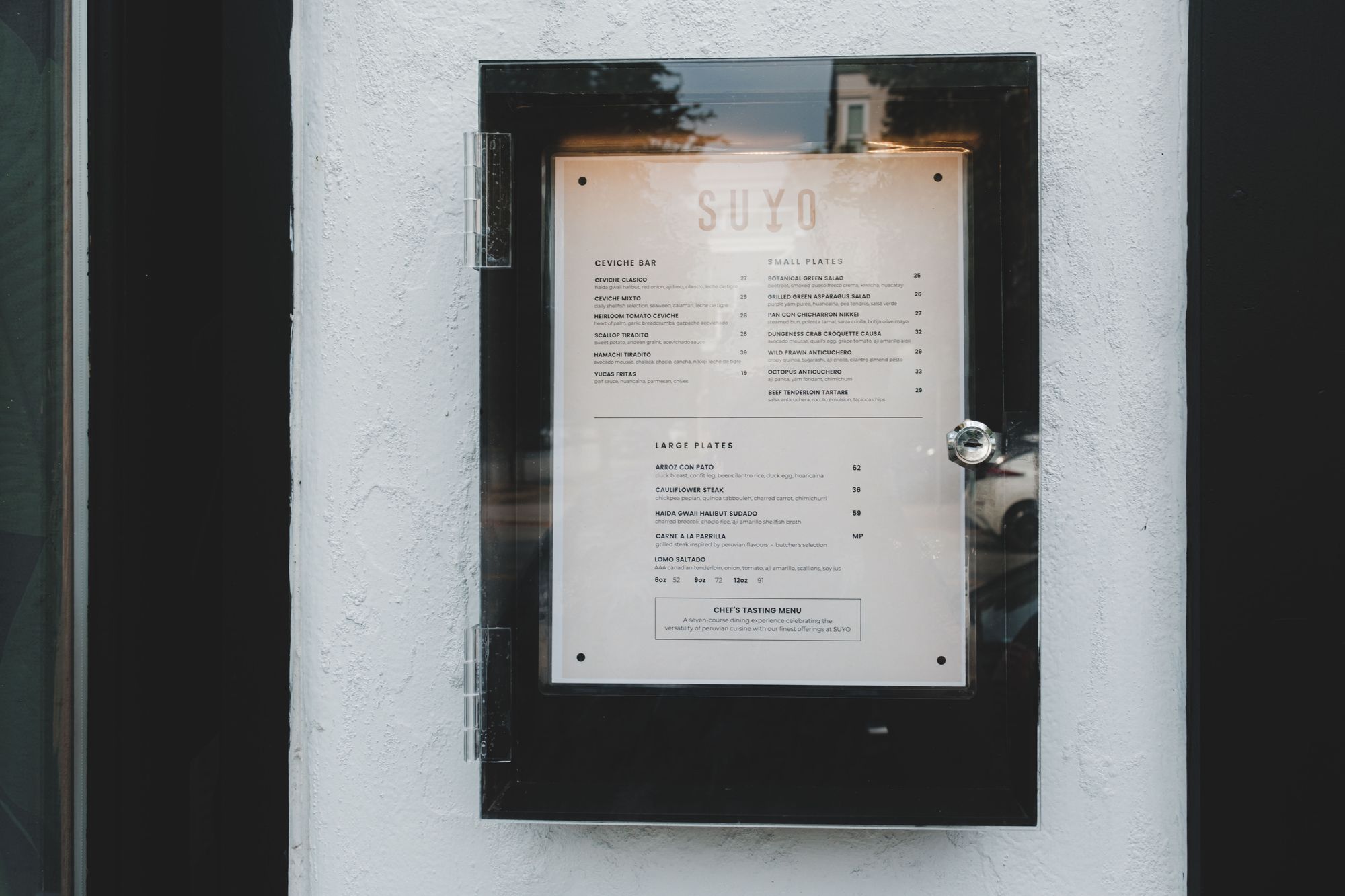 Final Thoughts:
One-liner: New Peruvian fare that hits hard on elevated traditional flavours but some traditional items fall pretty flat creatively
Highlight: Arroz con Pato
Price per person: $90-$150
Would I go back? Only if I told someone about the arroz con pato and they were in desperate need of having a dining buddy.