Yaletown's favourite foodie event is back for the 13th time. Until October 27th, 26 new and mainstay Taste of Yaletown participating restaurants will be offering 3-course prix fixe menus at $25, $35, or $45 price points. In addition to supporting local dining, partial proceeds benefit the Greater Vancouver Food Bank. To get a taste of what diners are in for, I had a dining stop at The New Oxford.
Disclosure: This was a media preview and all opinions are my own.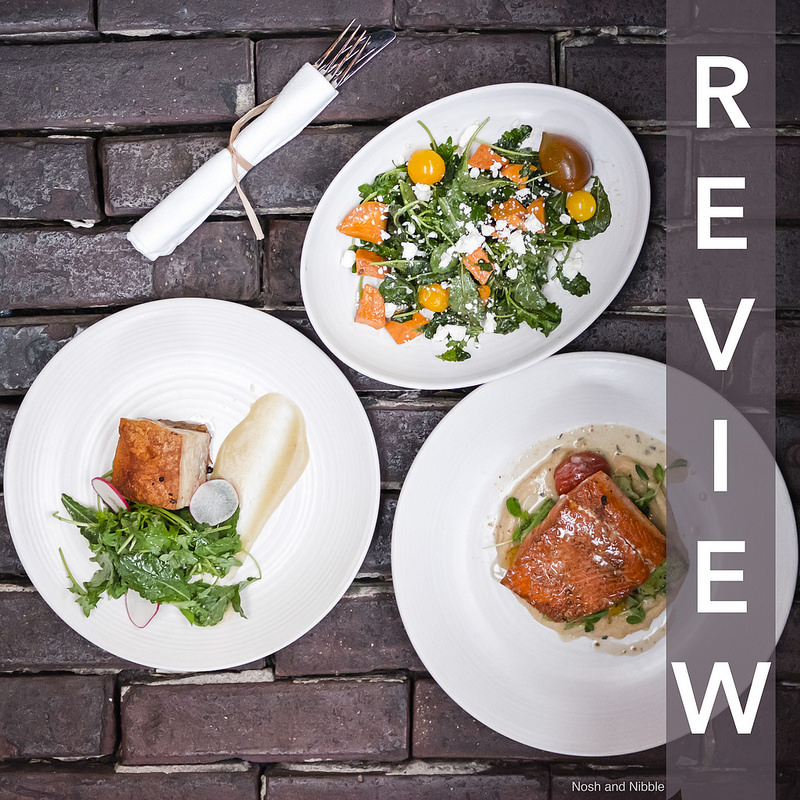 Food:
I'd actually been to The New Oxford back in 2014 and gave it a thumbs up for its homey $25 menu back on my original Tumblr blog. Time flies! Our media group had a great taste of the following:
Appetizers:
Sweet Corn & Roasted Pepper Chowder
Kale & Roasted Sweet Potato Salad
Crispy Pork Belly
Entrées:
Mushroom & Parmesan Risotto
Wild Caught BC Salmon
Dessert:
The sweet corn & roasted pepper chowder was a delight with its homey corn and mild lasting in each bite. It might not look like much but each spoonful proved to be quite thick and filling.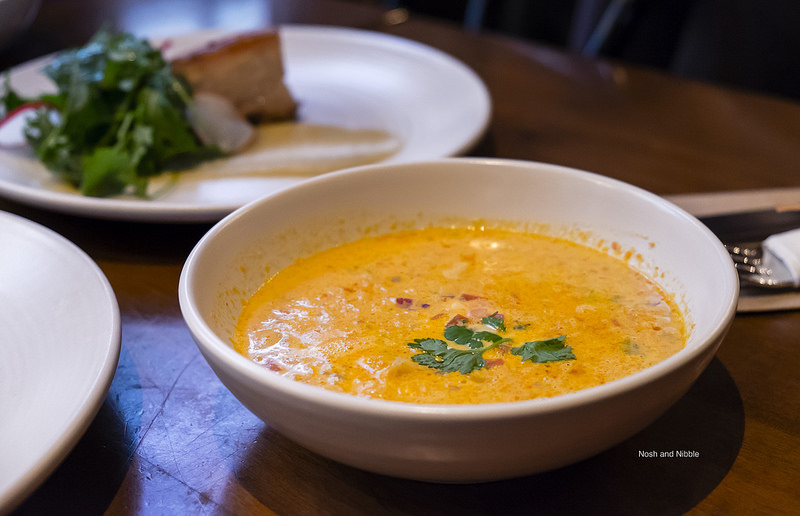 Sweet Corn & Roasted Pepper Chowder
The kale & roasted sweet potato salad was another solid starter. For those worried about leaving hungry from a $25 Taste of Yaletown meal, this homey salad will put those qualms to rest.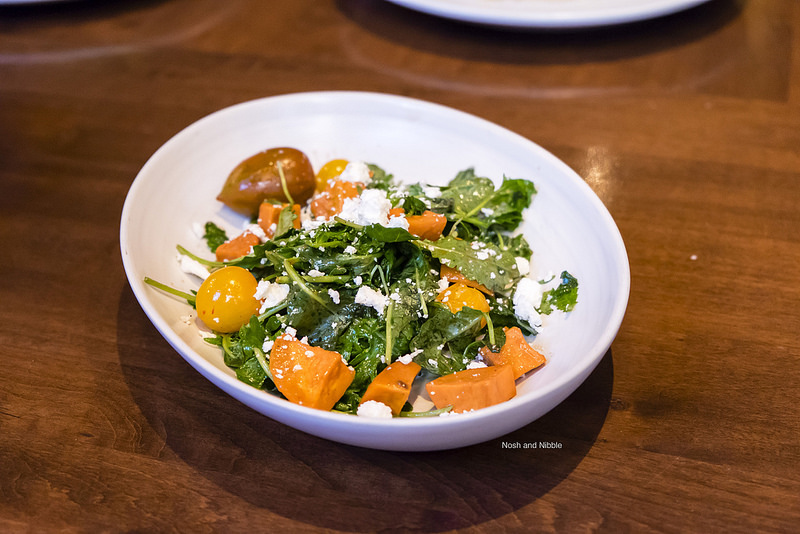 Kale & Roasted Sweet Potato Salad
You read that right, you get to have crispy pork belly as an appetizer at The New Oxford. The pork belly was served with a tart apple purée, radish, and finished with a dash of maple that gave the satisfaction of a chicken and waffle, prepared as pork.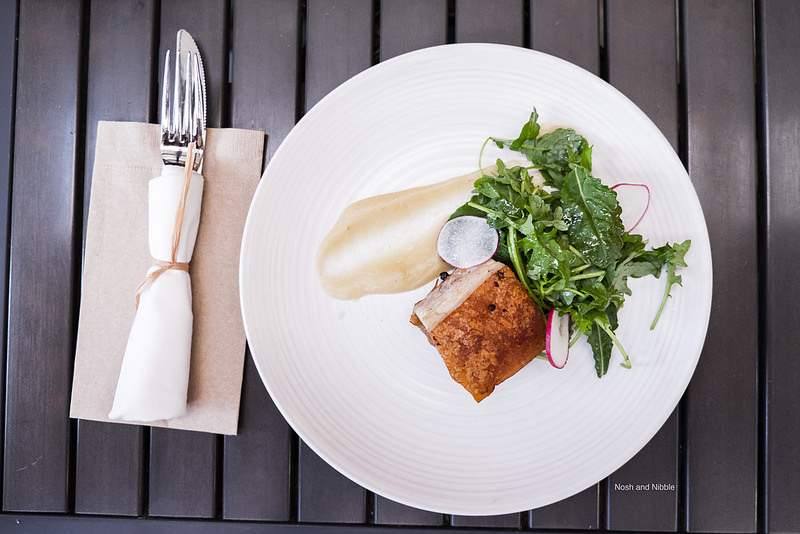 Crispy Pork Belly
Onto some mains, the mushroom & parmesan risotto was my favourite out of the two entrees. It may not have had meat, but it packed a ton of truffle aroma with enough butter to keep the risotto savoury, ricey, and delicious.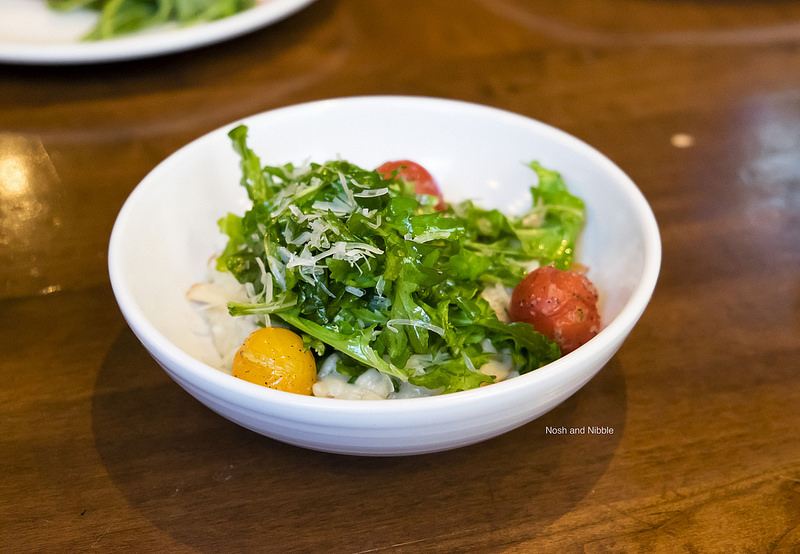 Mushroom & Parmesan Risotto
The other main was a wild-caught BC salmon served with a spiced parsnip puree, chili garlic broccoli, and tarragon butter sauce. This was a more complex main, technically, but I think either our sample was either cooked a little too much or would be best for diners who want a salmon that breaks into strong flakes.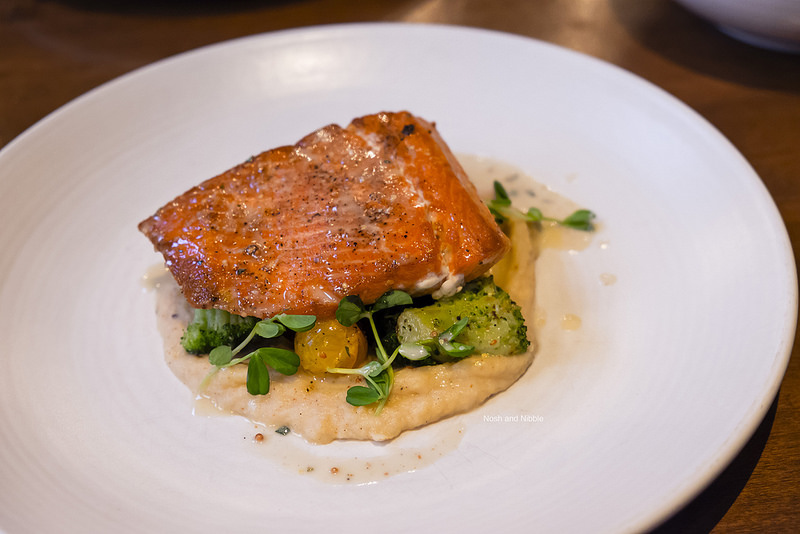 Wild-Caught BC Salmon
And for dessert, we had a classic sticky toffee pudding. I really dug the Scotch caramel sauce which added some zing to a deliciously moist pudding. The vanilla gelato melts quickly so keep in mind this is a time-sensitive dessert.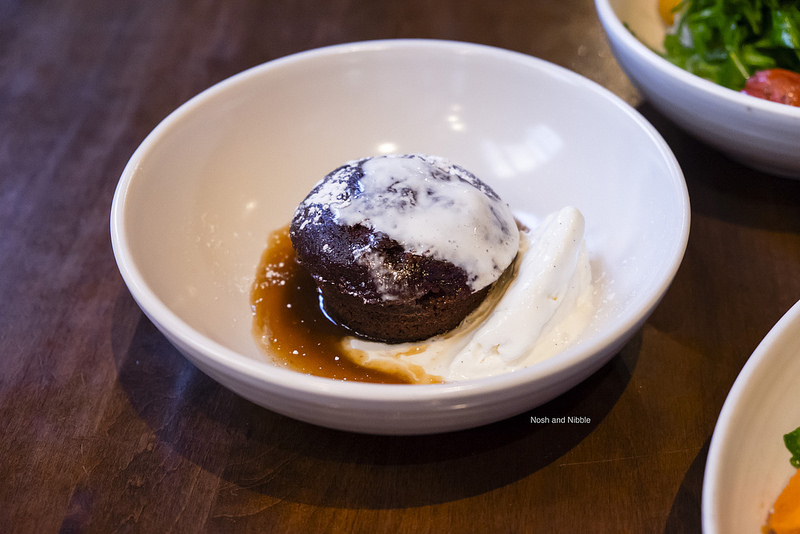 Sticky Toffee Pudding
For $25, there's not much to complain about in 3 courses and big kudos to the kitchen for whipping up something original for Taste of Yaletown. A quick look at their website confirmed the above dishes are indeed part of an exclusive tasting menu.
Features:
The New Oxford is fashioned like an olde English pub. With accents like thick books and Chelsea FC sporting goods lining the brick walls, it's a somber, but comfortable atmosphere inside a narrow restaurant that fits about 50 guests. You can nestle into lounge chairs or the bars, but you'll likely best enjoy your food in the back with the button-tufted booths.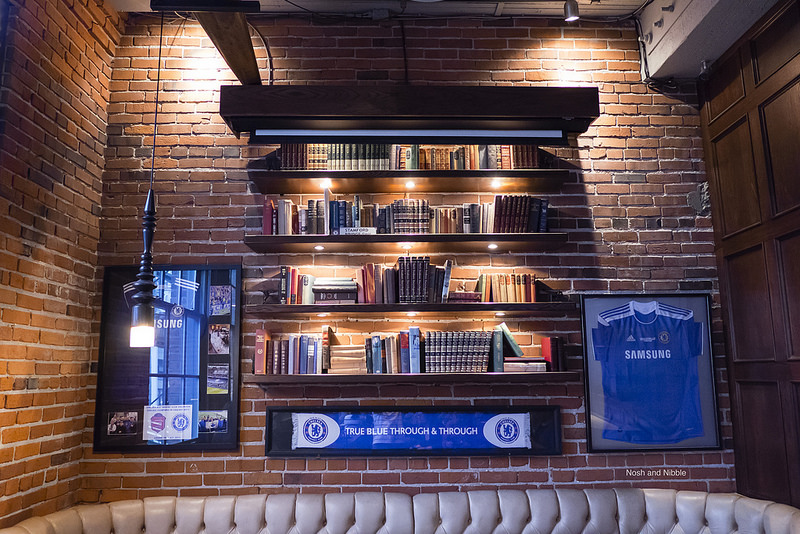 Inside The New Oxford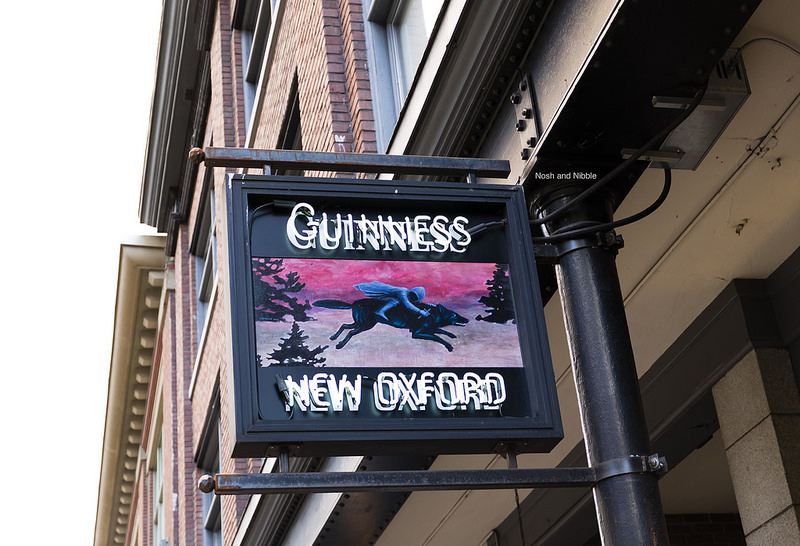 Outside The New Oxford
Final Thoughts:
One-liner: A creative, affordable 3-course meal that's set distinct from the regular Donnelly Group menu
Recommended order: Corn Chowder, Risotto, and Sticky Toffee Pudding
Price per person: $25
Would I go back? Yes.