One thing that's been getting pretty big on my dine out needs is the availability of a tasting menu. Instead of my barking orders of what I think is good at my server, I'm ready to throw my money at the restaurant and have them serve what they'd like to serve, sans pineapples. Such an option was possible at The Mackenzie Room, a Northwestern-style restaurant in Vancouver's Railtown neighbourhood. For this dinner, the two of us ordered the "I Want It All".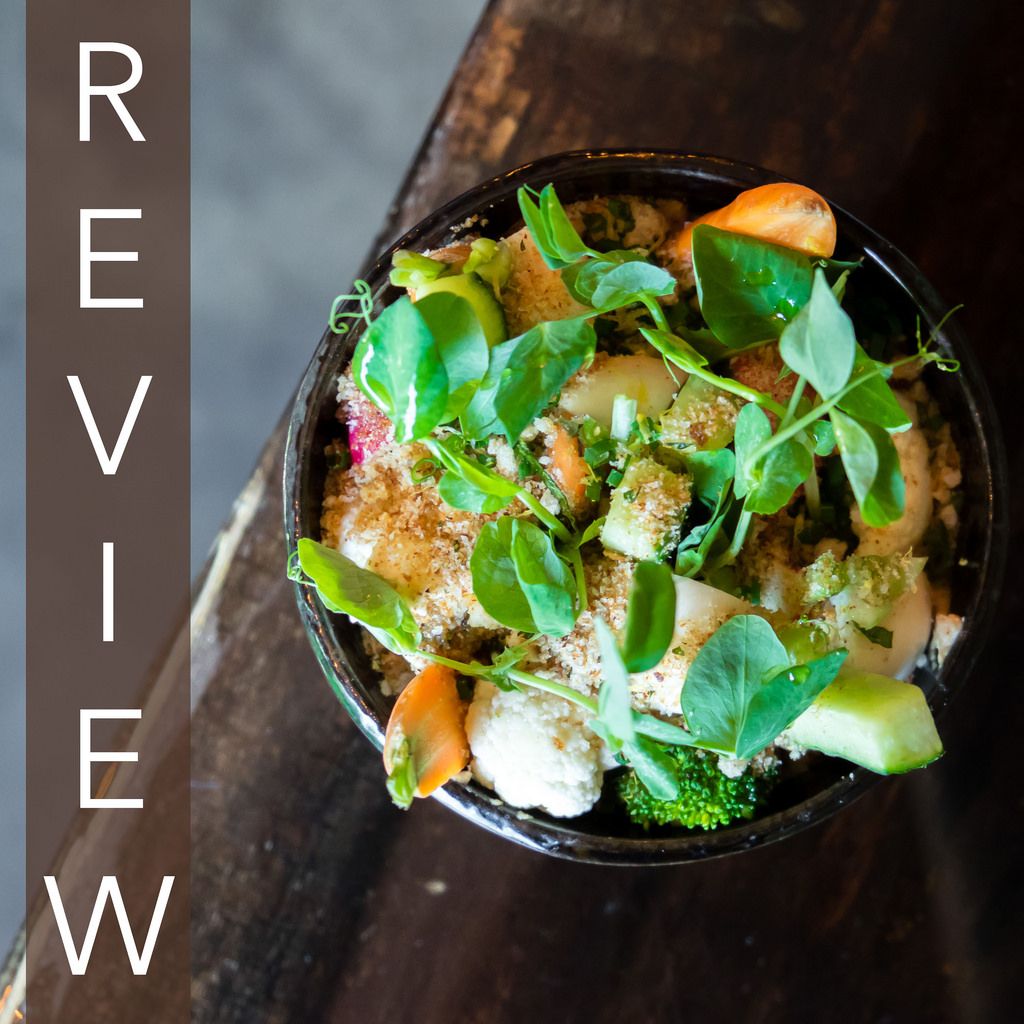 Food:
Team Tastic came here for a Friday evening dinner and we had the following ($65/person):
Veggies from the Garden
Ham Hock Terrine
Chicken of the Sea
Sicilian Octopus
Veal Schnitzel
Movie Night
Veggies from the garden was a bagna cauda mix of greens plated in a finger-friendly fashion. For those who haven't had bagna cauda, it's basically an exquisite veggie and dip dish. The dip in this bagna cauda was thick, full of breadcrumb-like texture, and demanded scooping up with a spoon once we had exhausted all the veggies because it was that good.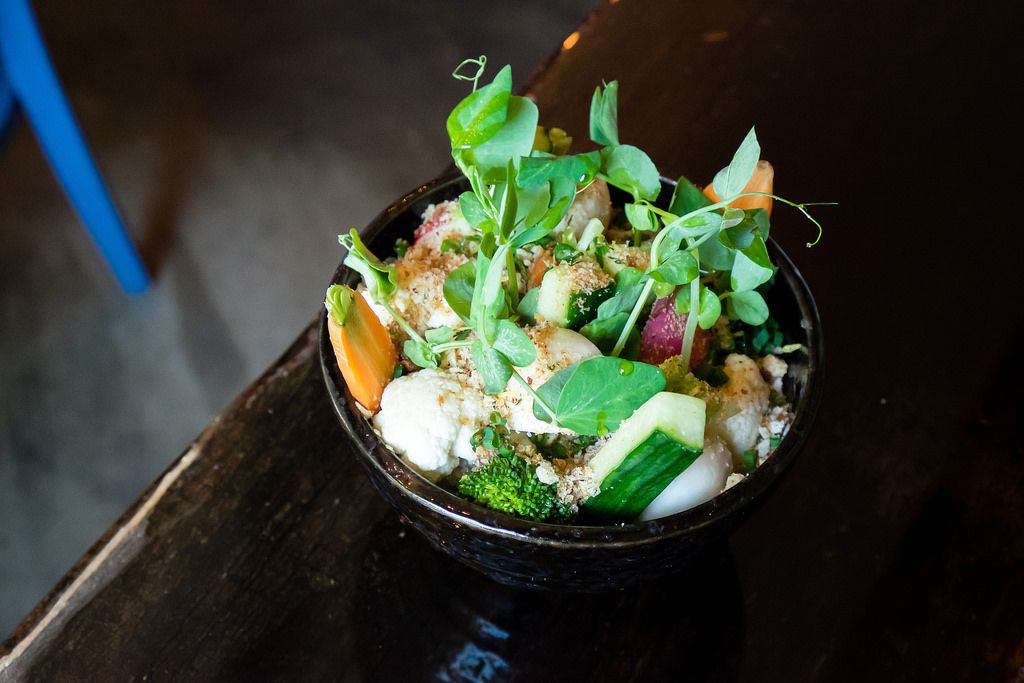 The next dish was the ham hock terrine. This was served with asparagus, morels, chicharrones, and red wine mustard. This was a beautiful plate with meticulous placement dotted with blackened globs of mustard. It was a joy to plop slices of the terrine onto a chicharron and munch into it with a stalk of asparagus.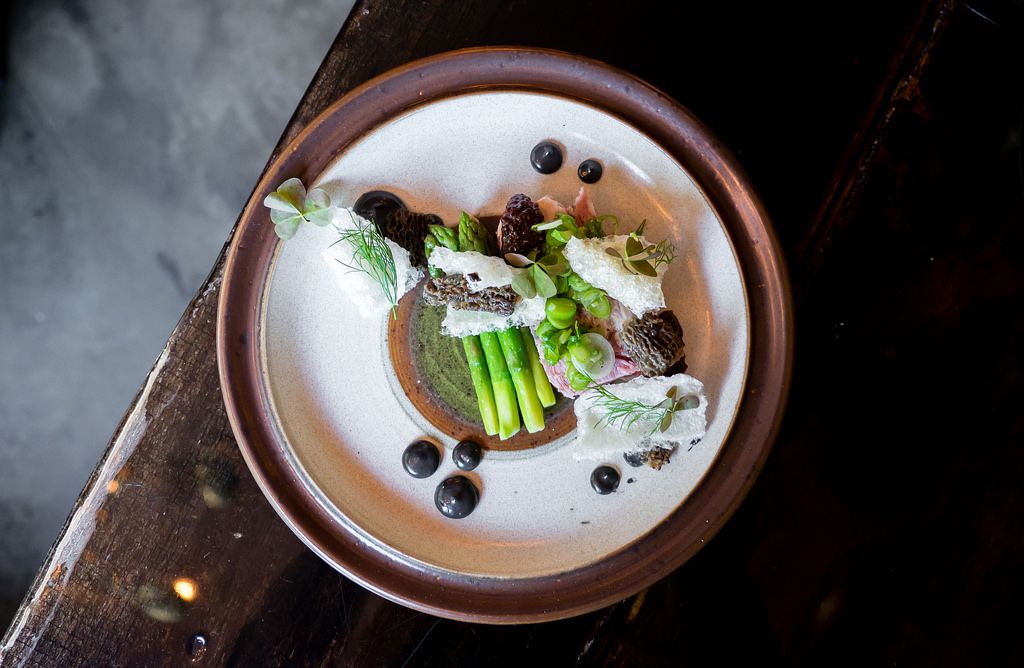 Moving on, the chicken of the sea was next. This was a reference to uni, the buttery sea critter. Served alongside were a squid ink brioche and hazelnut pear. I thought this was the most creative dish of the evening, but this was some serious uni pate and I felt there was not nearly enough brioche to go with the generous block of buttery pate. Definitely a must-try even if you're not getting "I Want It All".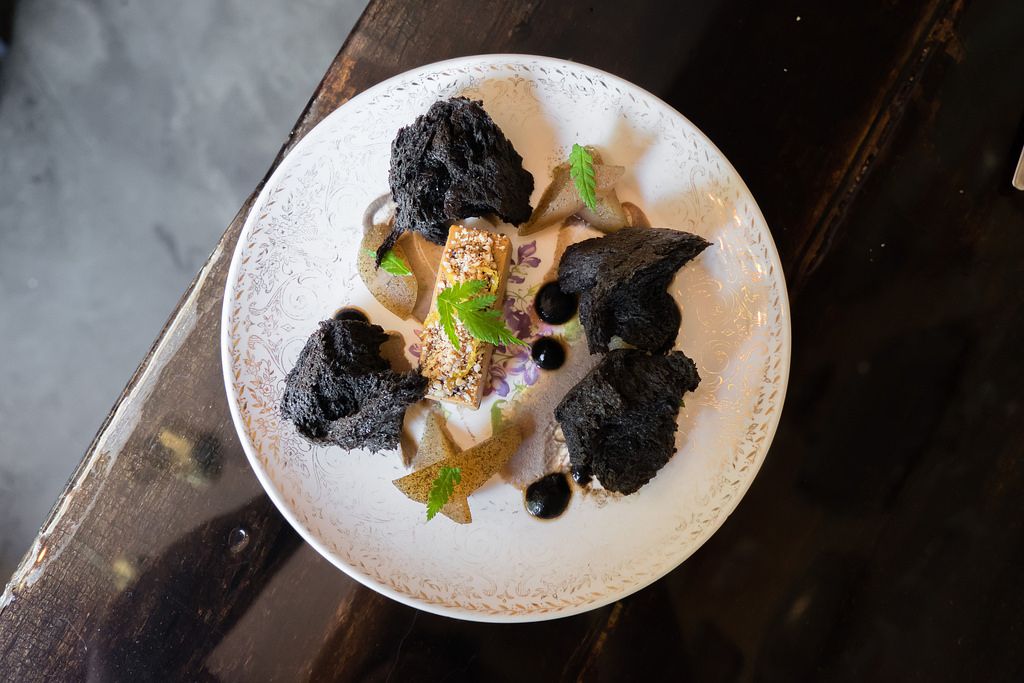 Moving onto mains, first up was the sicilian octopus. This was served with a pepperonata featuring fennel, chickpeas, and meyer lemon. This was a joy to eat with meaty portions of octopus that made for high proportions of the plate. The crisp chickpeas added some needed texture to the stewed pepperonata.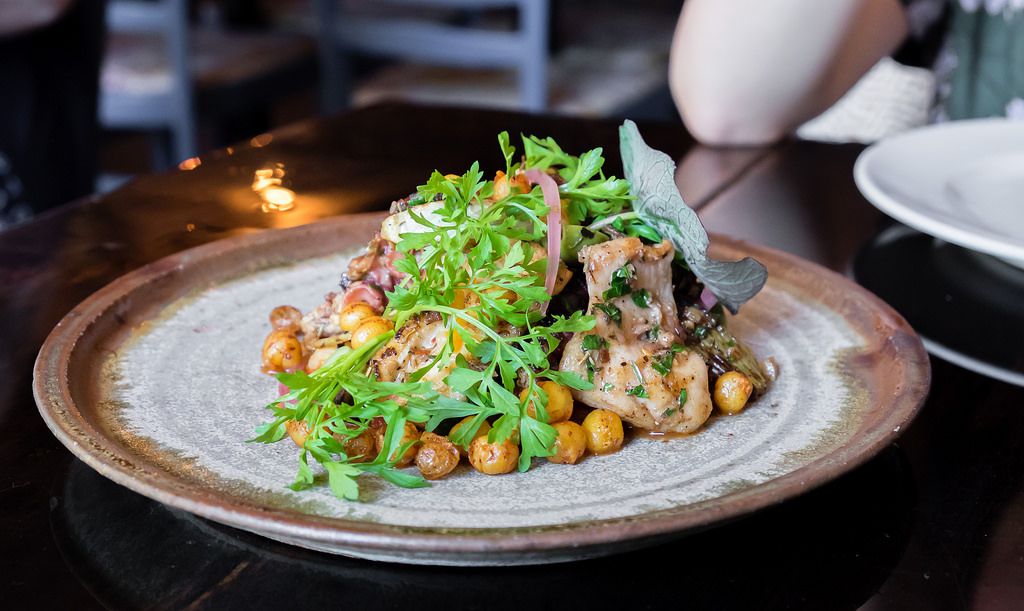 Our other main was the veal schnitzel which came with shishito, spring onion pesto, and white butter. The schnitzel was extra tender on this plate. In addition, all the veggies made for a crunchy, well-roasted affair. This plate sealed the deal in terms of me being full.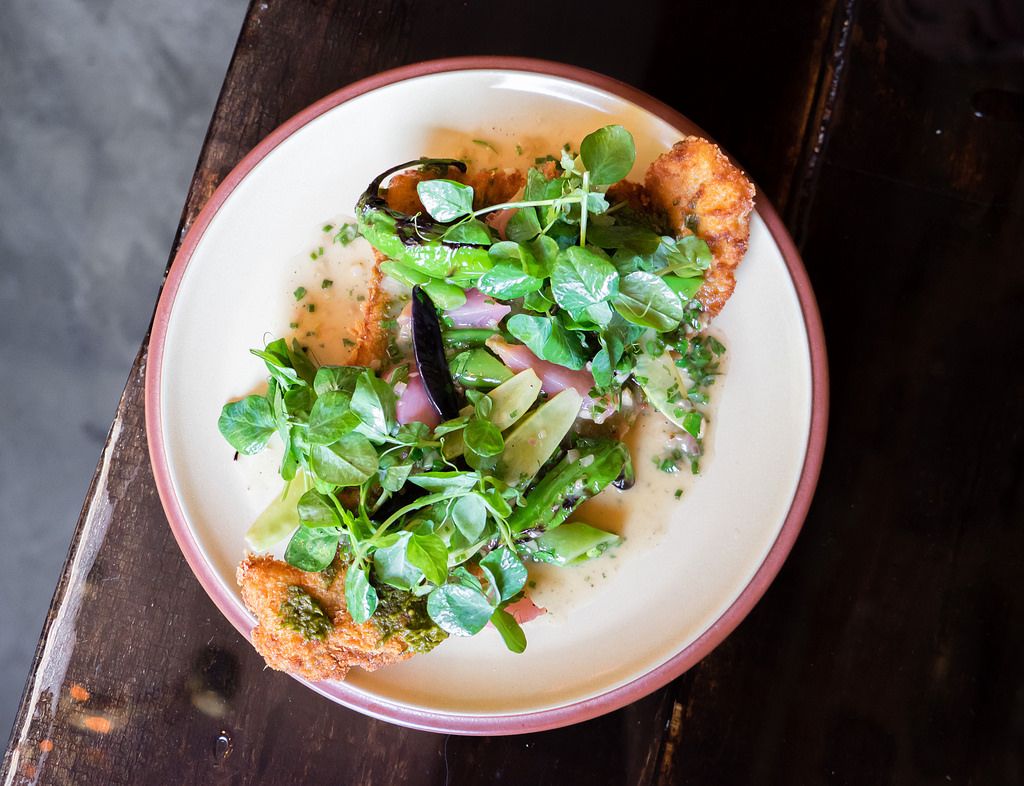 Savoury-wise, I was full, but my dessert cravings still needed answering. Enter the movie night dessert. This was a torta caprese with puffed sorghum and popcorn-flavoured ice cream. Hailing from the Italian island of Capri, this flourless chocolate cake filled in all the gaps in my stomach. The sorghum had a popcorn-like texture and this flavour profile was doubled up by the popcorn-flavoured ice cream which had a roasted feeling here to achieve the effect. I finished feeling very full.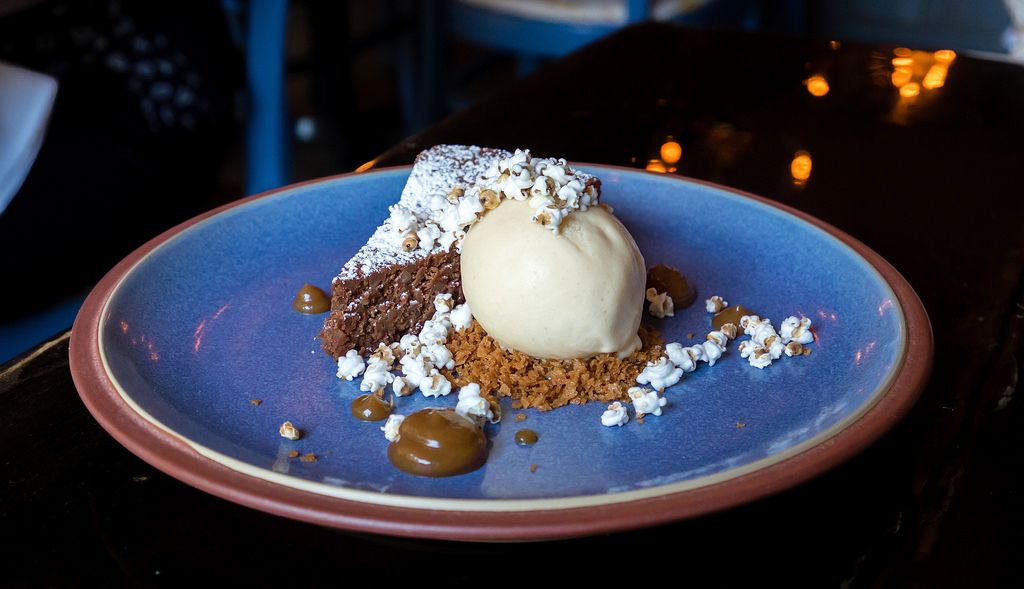 Features:
The Mackenzie Room is a rustic eatery in Vancouver's Railtown neighbourhood. The interior has the feeling of somebody's old, well-kept dining room. Each plate served is slightly different to provide a sense of character, and the exposed walls add texture to the environment as the little imperfections invoke a feeling of intrigue. There is seating for about 50 guests amongst dining room tables and a bar.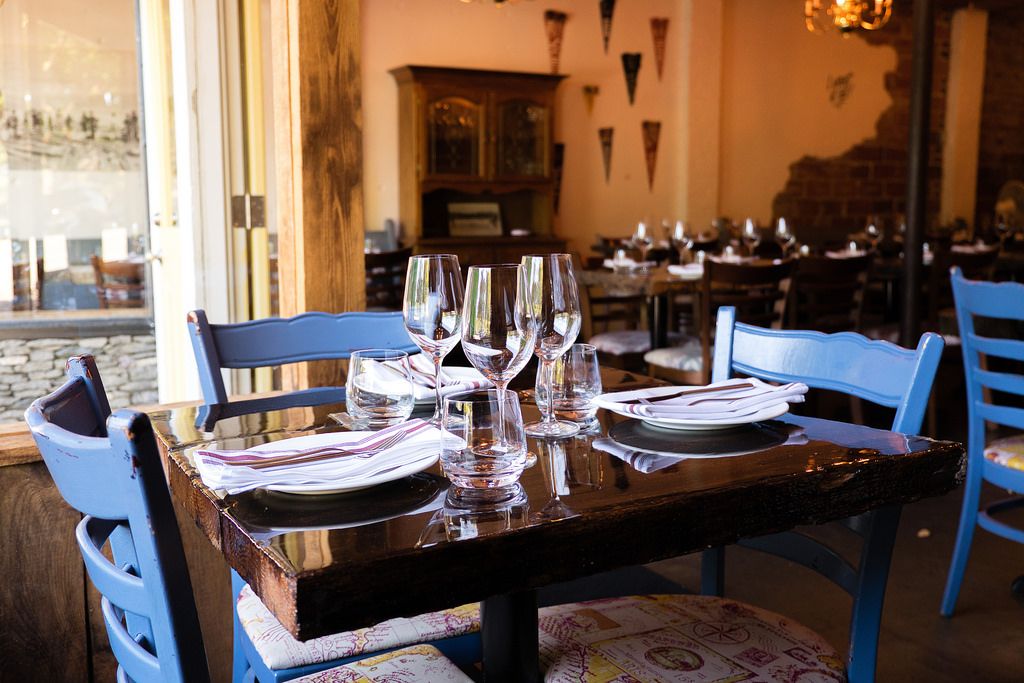 Service:
Service at The Mackenzie Room was fantastic. While I was a little bummed that "I Want It All" meant only half of the menu for tables smaller than 4, the speed of service was impressive for the 6 courses. Our reservation was slotted for 2.5 hours and we finished in less than 2. Our server was never too hard to find and the restaurant was mostly full. Walk-ins are designated a section of the restaurant, but the staff ask that you call ahead for groups larger than 7.
It isn't written anywhere that you need a group of 4 to really satisfy "I Want It All" criteria, so be warned. I feel like there are enough tables of 2 out in the dining globe that the kitchen might be interested in figuring out a way to split a regular "I Want It All" into 2 tables of 2.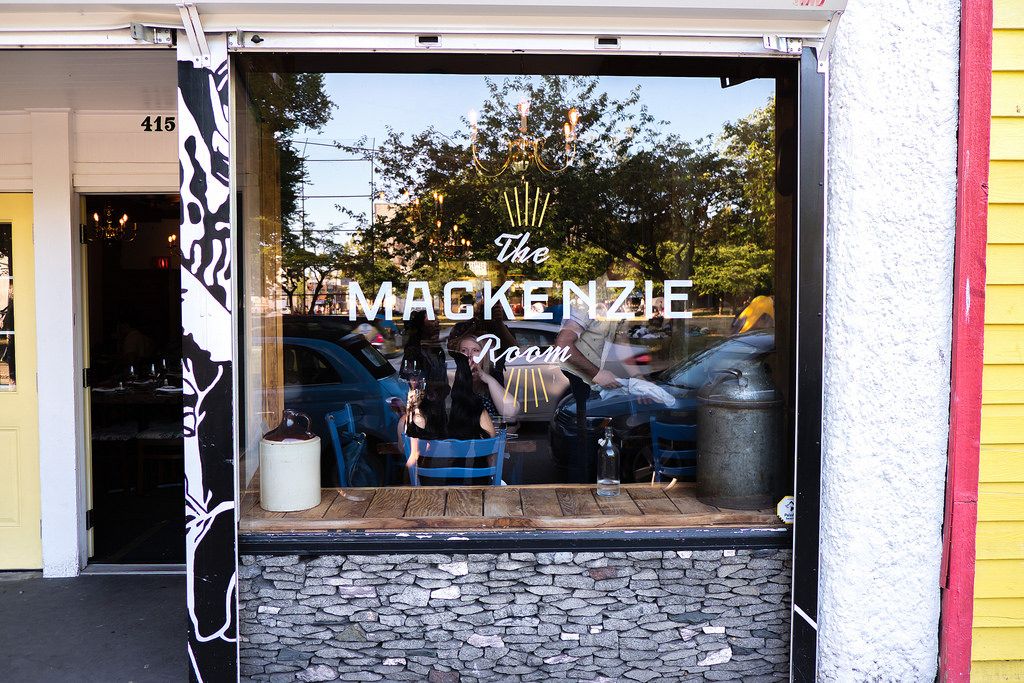 Final Thoughts:
One-liner: Creative and seasonal Northwest cuisine that will likely present to you something you've never had
Highlight: Veggies from the Garden
Price per person: $40-$70
Would I go back? Yes with a group of 4.