With a name like The Poke Shop, you'd be 100% correct that poke is their game. With the colder months ahead of us though, some props are in order watching this restaurant expand their menu to match the climate. The Poke Shop is now serving ramen and donburi (rice bowls) as part of their everyday menu and I was a lucky guest of a media tasting.
Disclosure: This was a complimentary tasting and all opinions are my own.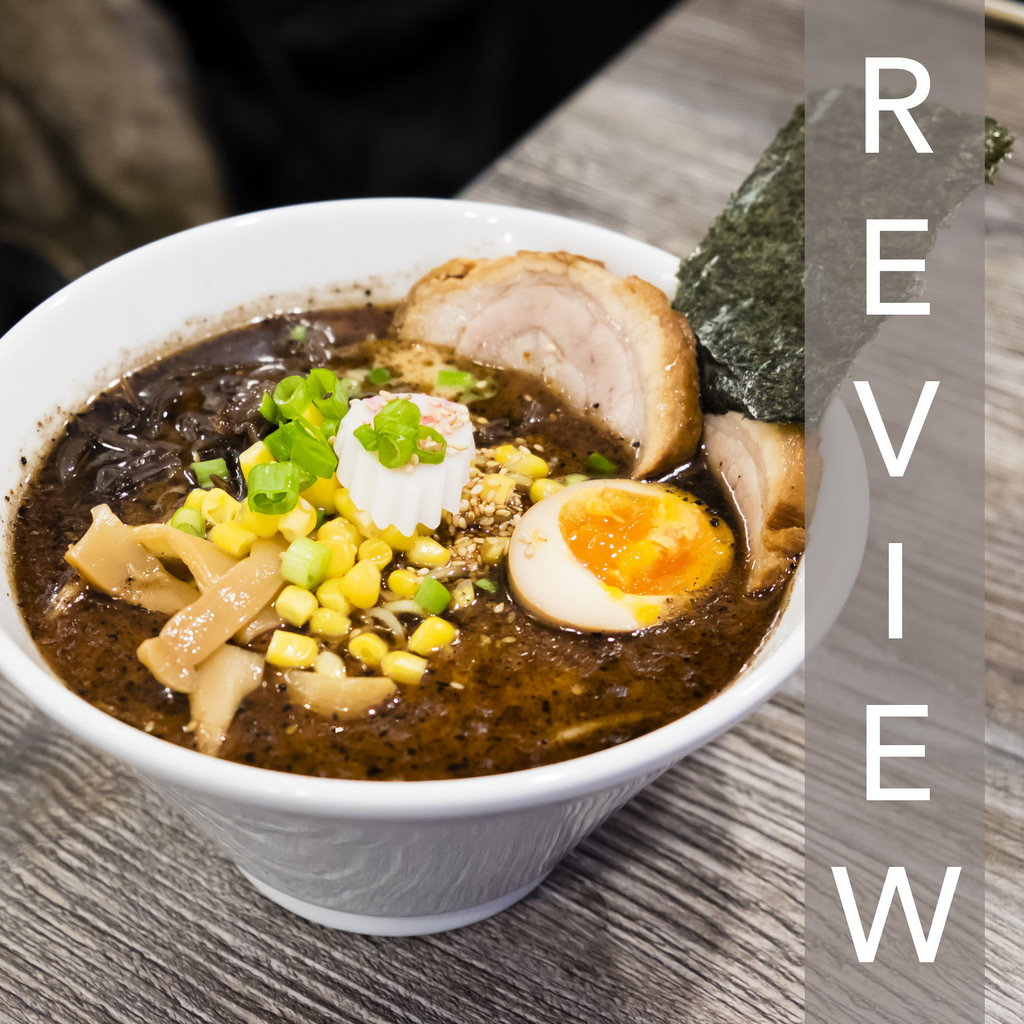 Food:
Team Constant Cravings came here and I had a great taste of the following:
Cha Su Don ($13)
Oyakodon ($10)
Black Garlic Oil Tonkotsu Ramen ($12)
Tonkotsu Ramen ($12)
Beef Brisket Ramen ($12)
Miso Ramen w/ Spicy Soup Base ($11 + $0.35)
One look at the prices and already everything is cheaper than the poke! The cha su don came with a generous four slices of cha su which was delightfully fatty on the outside and lean on the inside. The rice was a bit too generous, but I suppose you need a hearty helping of rice to truly say you had a donburi. The cha su also provided enough flavour to carry the rice.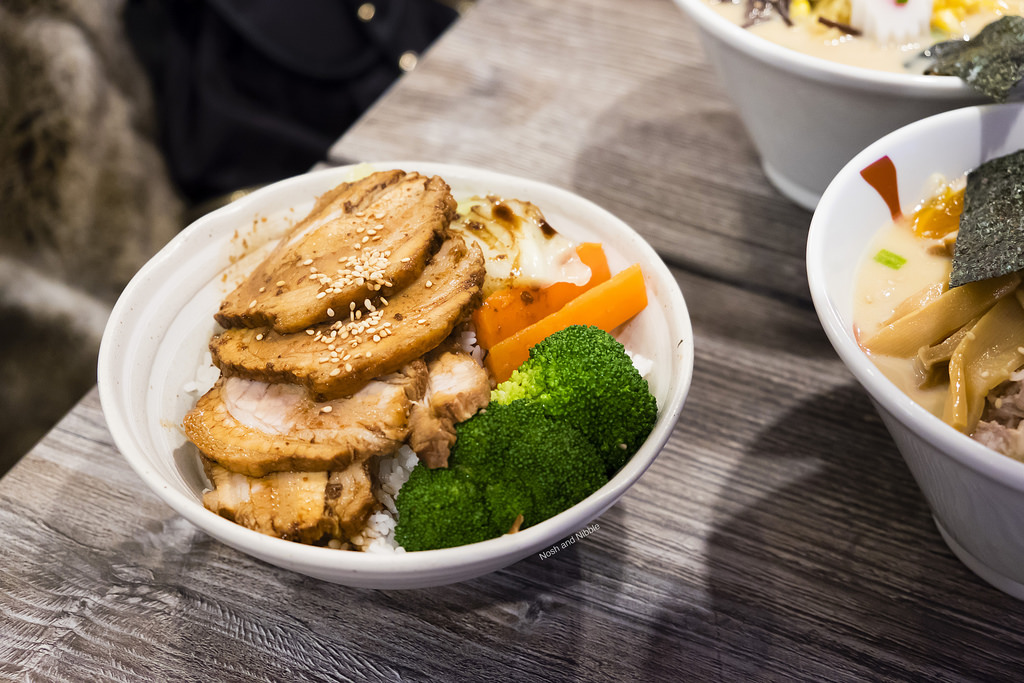 Cha Su Don
Onto the oyakodon (literally translated "parent-and-child donburi"), this featured chicken and egg swirled with noodles atop a bed of rice. I enjoyed the chicken but wish the onions were more caramelized as once I dug into the rice, I found the flavour a bit bland. This is without a doubt the value pick on the menu, but I would recommend you sprinkle a healthy dose of the spicy seasoning to give this oyakodon the flavour it needs.
Bonus: The rice bowls come with a small side of miso soup. I'm impartial when it comes to miso soup but thought it worth mentioning.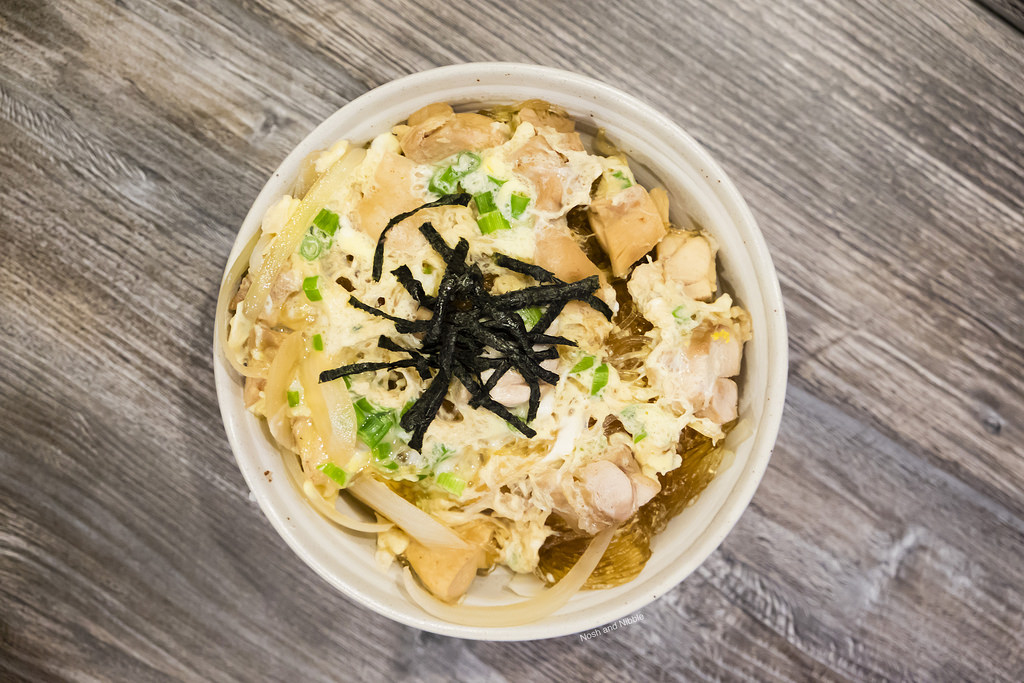 Oyakodon
Moving onto some ramen, first up was the black garlic oil tonkotsu ramen. Oh man, this tasted good. This was essentially the tonkotsu ramen with flavour enhancements and half a soft-boiled egg comes standard in this bowl. With cha su in the mix and a hearty broth, this bowl really had all the fixings.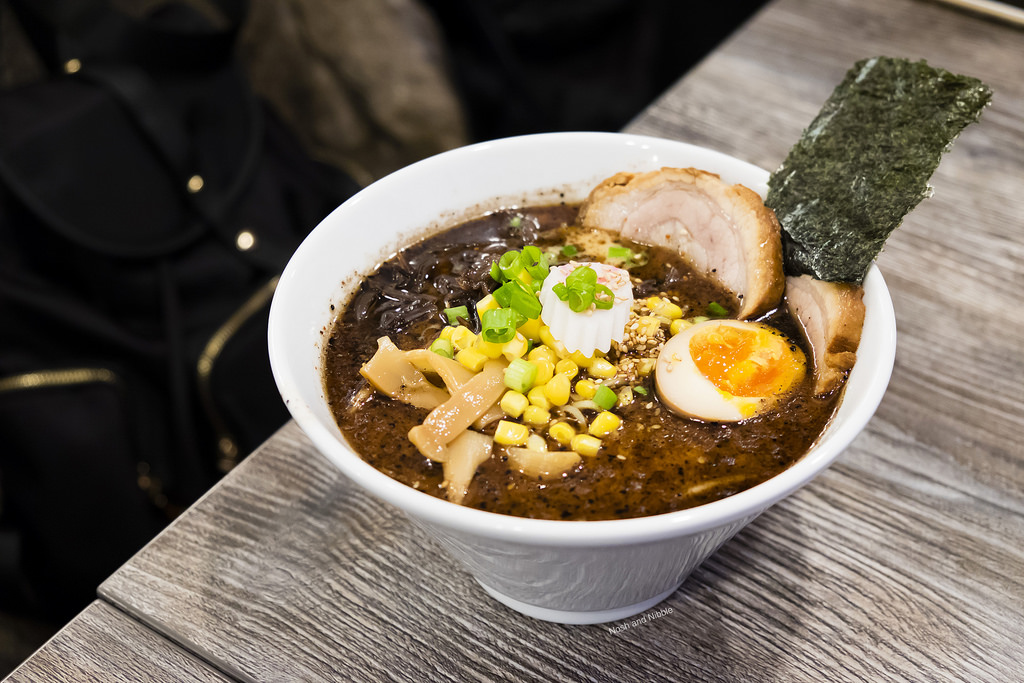 Black Garlic Oil Tonkotsu
Now for a comparison with the tonkotsu ramen, this one had a creamier look but the same half soft-boiled egg. For a creamier taste closer to pork, this would be good, but being the flavour hunter I am, I'd recommend the black garlic oil edition more given it's the same price.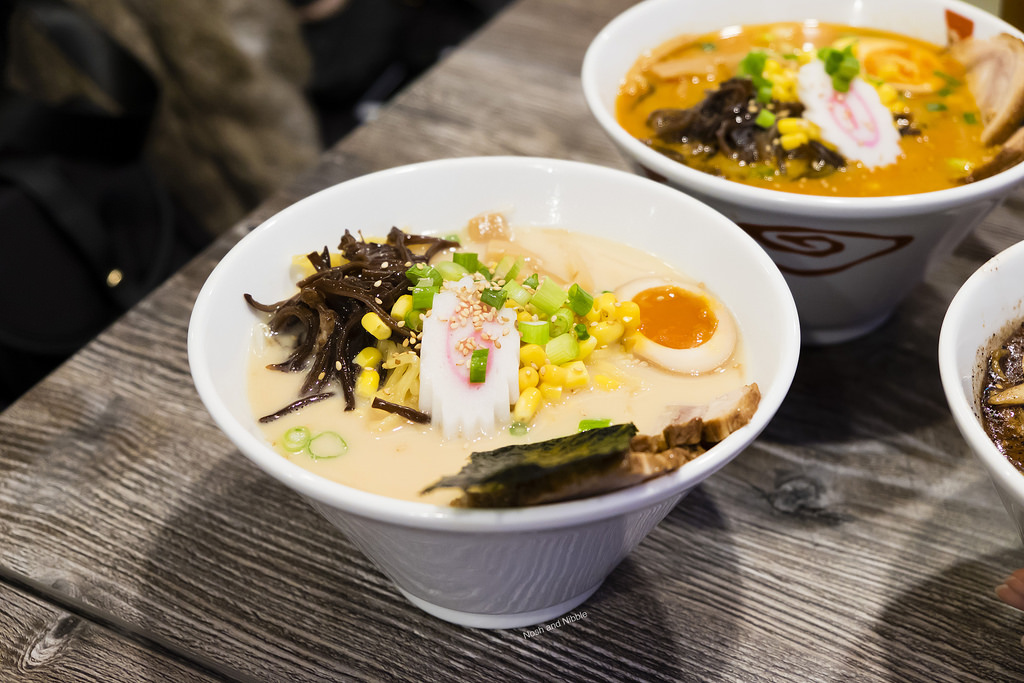 Tonkotsu Ramen
As for the beef brisket ramen, I'll be the first to admit my ideal brisket comes from southern American BBQ where brisket is braised all day and all night. Sadly the brisket at The Poke Shop is much thinner, but thankfully still tender. You'll sacrifice the soft-boiled egg for more meat in this bowl of ramen which is a huge bummer for me.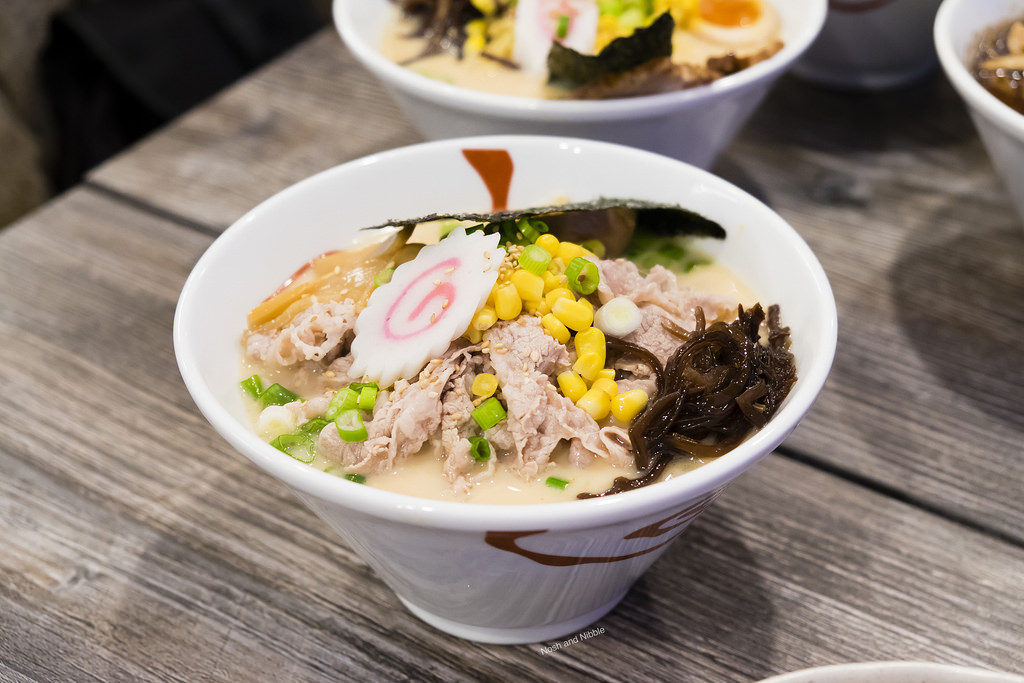 Beef Brisket Ramen
My favourite ramen of the evening was the miso ramen with spicy soup base. Was it because the spiciness best kicked up the flavour of miso that this broth was so good? In any case, this ramen was both the value pick of the night and featured a half soft-boiled egg which is a huge requirement in my ramen vocabulary. This broth was flavourful yet still drinkable. I'd eagerly go back for this $11 masterpiece, spicy or not, especially given a pricey neighbourhood like Gastown!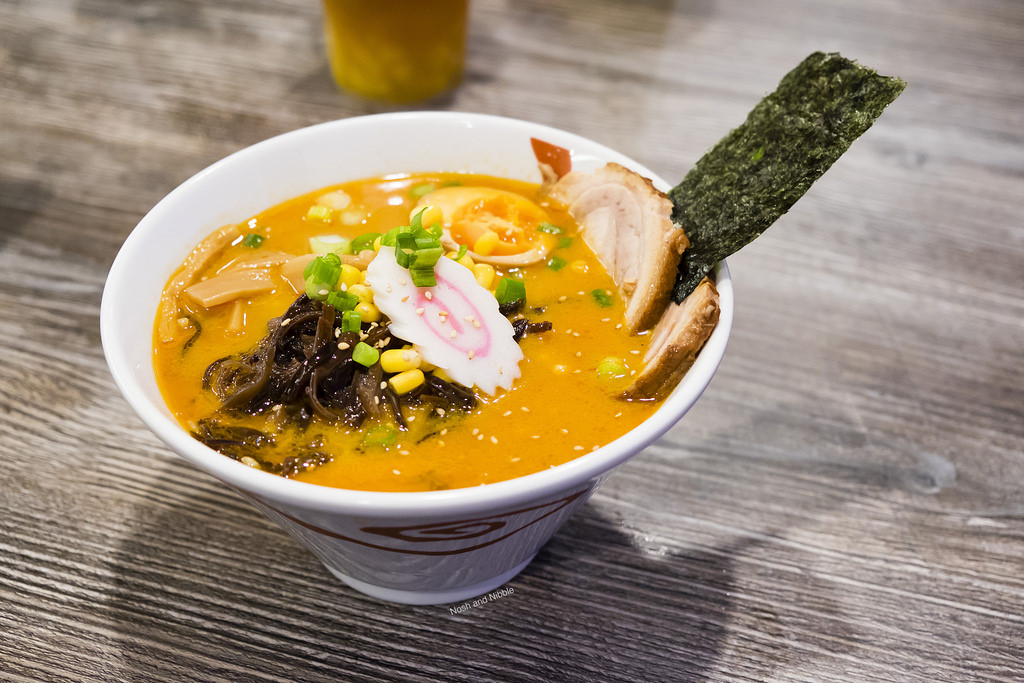 Miso Ramen w/ Spicy Soup Base
Features:
The Poke Shop is located in a basement suite in Vancouver's Gastown neighbourhood. It's a bit of a hidden gem because you have to walk down a few stairs before finding it, so I'd recommend you look for this sign outside.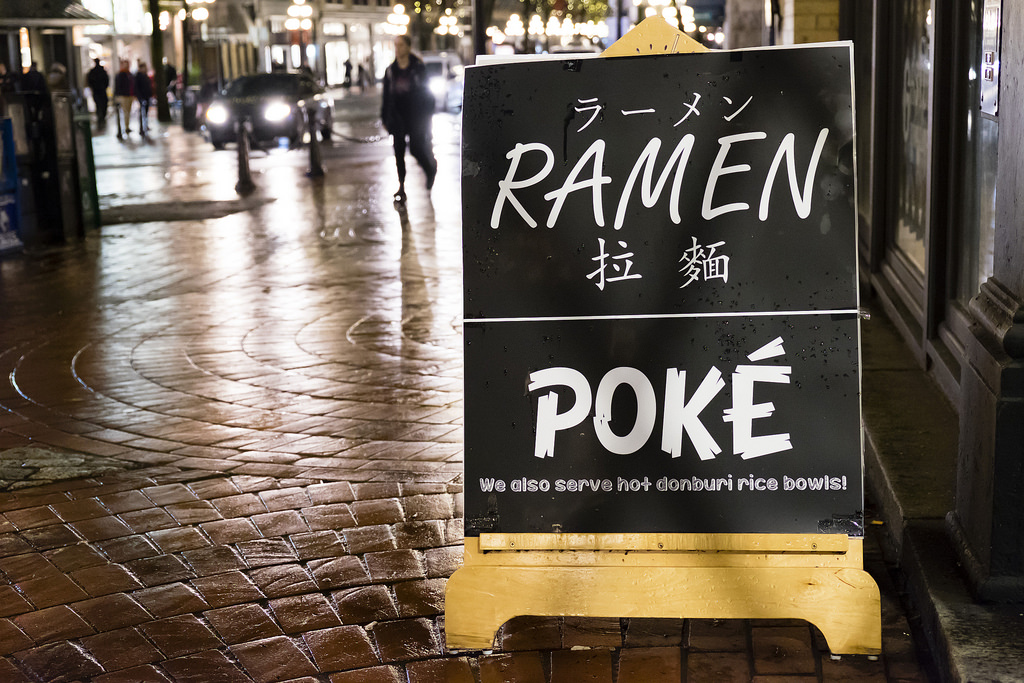 The Poke Shop Sandwich Board
Once inside, as with any poke shop, the vibe is instantly very bright and beachy. The coloured mural on the long wall is super vibrant and I loved the communal long table inside. In total, this place fits about 25 guests.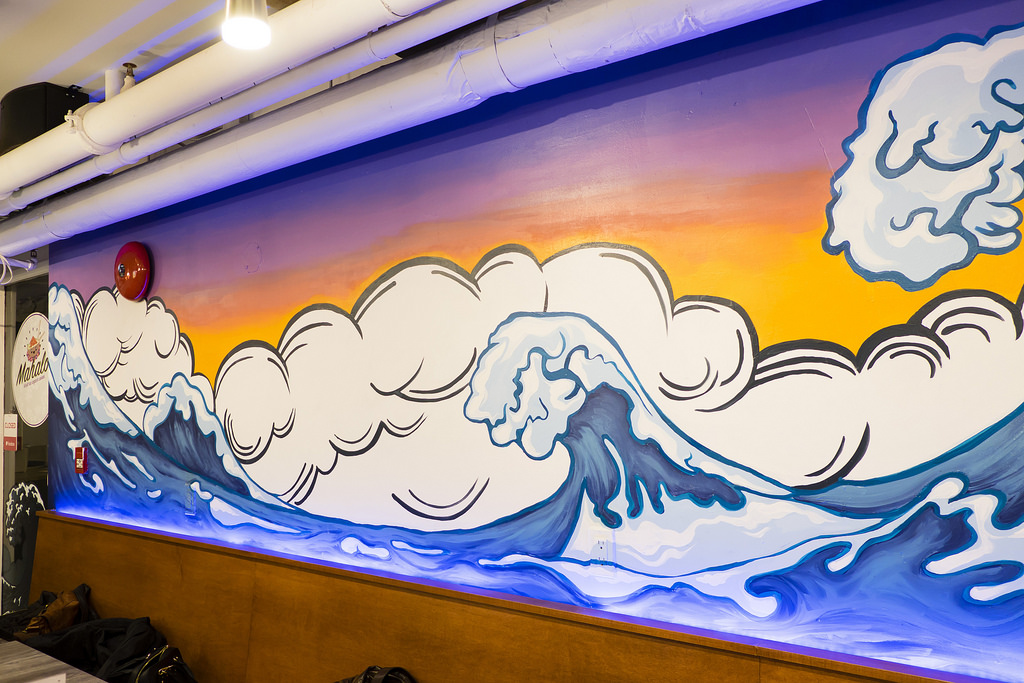 Inside The Poke Shop
Service:
As this was a media tasting, service was obviously catered towards us being the premier diners. Normally, you'd place and pay for your poke prior to receiving it, but I'm not sure how it goes with ramen. Once I go back on my own, I'll update this post with how things actually work.
What I do know is the ramen station here is quite small. During our tasting it produced two bowls at a time which is a slower output than a dedicated ramen shop. The lunch crowd here gets pretty busy so I'd recommend coming at 12pm sharp as a knife if you expect to get a seat for a party of four.
Update - December 12th, 2017 I went to The Poke Shop last week again for lunch and the staff give you a number to take to your table. Your ramen/donburi get served at your table and the staff will clear out your bowls once you're finished. Remember to tip!
Final Thoughts:
One-liner: A classic poke shop expands their menu with an $11 miso ramen that deserves to be the value pick of a pricey dining neighbourhood
Highlight: Miso Ramen w/ Spicy Soup Base
Price per person: $12-$20
Would I go back? Yes.